Offering you the best views of skylines, utterly tasty food, bewitching architecture, and a soothing environment,
Singapore
is on its way to becoming one of the top shot travel destinations. It is a melting pot of several religions, mainly Indian, Chinese, and Malay. No wonder you could find yourself in the midst of some ongoing street procession or festival. With so many nationalities it is much to celebrate! Especially the New Years.

What if you plan to celebrate the beginning of the year in Singapore, i.e. in January? How is Singapore's weather in January and what are all the activities that you can do then? Here you have got all your answers.
Singapore Weather Conditions in January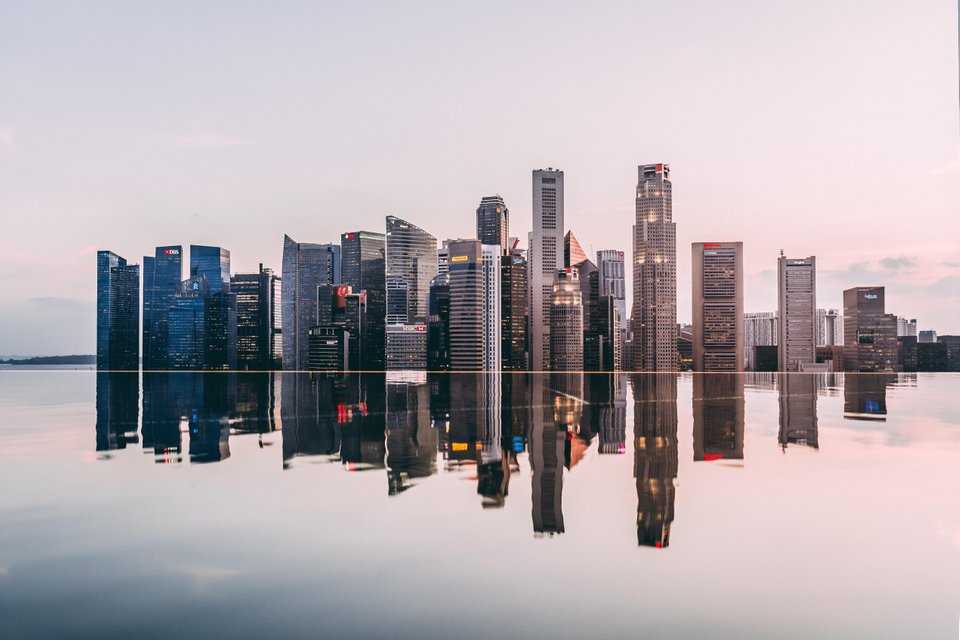 During this month, Singapore encounters Northeast monsoon season. Hence you are likely to explore the island nation in rains. You can have a sigh of relief as the maximum downpour takes place in November and December. Singapore's weather in January gets the last trickle of the downpour. Though monsoon is in full swing, rains are lighter during this month as compared to its predecessors. You'll have to carry an umbrella throughout your trip. You never know when the showers might surprise you. Moreover, it is these showers that make Singapore one of the greenest nations in the world.
Average Temperature
With 18 days of rain, the temperature ranges from 24 degrees Celcius to 30 degrees Celcius. If lucky, you can expect six hours of sunshine otherwise the days are cloudy. An average rainfall of 238 mm has been recorded in January.

Is January A Good Month to Visit Singapore?

Despite being one of the wettest months, January is also the busiest month in Singapore. People tend to visit here to relish the refreshing climate. From the festivals, longer daylight and a cosy pleasant climate, Singapore's weather in January could give you one f the most pleasant trips ever.
What January Has in Store For You?
1. Shopping

Known as a shoppers' paradise, Singapore in January brings for you the best street shopping opportunities. Before the Chinese New Year, the streets in this month are dazzled with lights and beautiful stalls offering everything from clothes to home decor items. Luscious food, lively vibes, and so much to shop from, doesn't it sound amazing?
2. Festivities

Singapore is a nation where you can spot celebrations taking place anywhere anytime. It is the one place where you will never get bored instead, you would cherish every single moment spent. January in Singapore offers one of the most vibrant festivals celebrated in Singapore, i.e. Thaipusam. It includes a procession which begins from Sri Srinivasa Perumal Temple and reaches the Layan Sithi Vinayagar Temple. This two days festivity involves piercing of tongues of the devotees, carrying of milk pots and gracefully decorated spike Kavadis. The festival takes place during the last week of January. Hence, if you wish to be a part of it, you must plan an itinerary which would include the occasion days.
3. Hiking

The Southern Ridges which connect five of the nation's biggest and best parks and nature reserves are considered best for hiking in January. In this mixture of pedestrian bridges and walkways, one feels entirely safe after the sun is down for the day due to the installation of lights. A highlight of the pathway is the Henderson Waves which is a 36 mt high pedestrian bridge designed to look like waves shooting up in the sky. The green spaces and local flora are in their best form hence, a hike here would leave you in awe of its beauty.

Being a tropical nation, Singapore encounters downpours frequently. Though it is one of the wettest months, Singapore's weather in January will NOT disappoint. Therefore, pack your bags and head towards it. Do not forget to keep loosely fitted clothes and a comfortable pair of footwear, because why not? Comfort comes first! Also, as a responsible traveller keep track of weather conditions to avoid any discomfort.