Singapore in April is hot, characterised by light winds and thunderstorms. It rains for around 20 days on an average in April. The rainfall here is mostly in the form of massive cloudbursts that hit and disappear in under an hour or so. The average temperature ranges around 30 degrees Celcius in April with mean precipitation of about 166mm, not varying much from March.

Daily Mean Temperature in April: 27 degrees Celcius (around 81°F)
Highest Daytime Temperature: 35 degrees Celcius (about 88°F)
Lowest Nighttime temperature: 25 degrees Celcius (around 75°F)
Mean Sea Temperature in April: 30 degrees Celcius (about 86°F)
Things to Do in Singapore in April
The pleasant weather of Singapore in April makes it fit to enjoy a plethora of fun-packed activities.
1. Spend a Pleasant day at Sembawang Park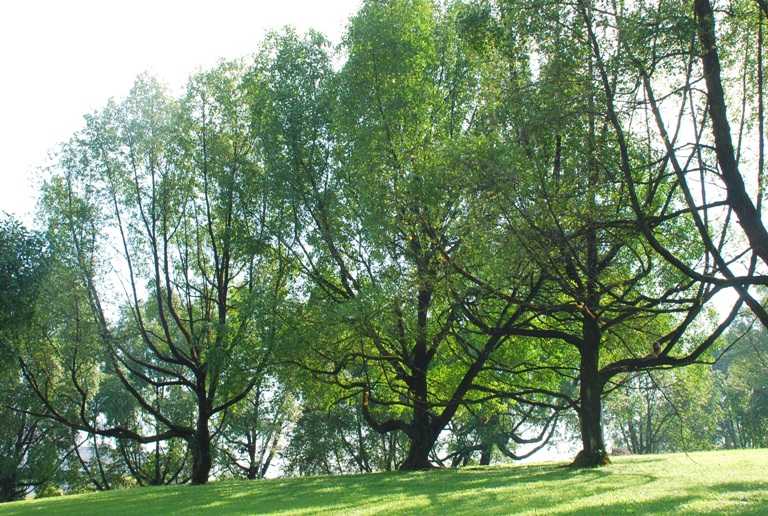 This historical Sembawang Park overlooking the Johor Strait is a perfect spot to picnic and relax with your family and friends. The pristine, lush green surroundings away from the noise of the city provide great relaxing space. The barbecue pits located along the park and beach means you can indulge in savoury barbecues, close to nature. It is an all-time favourite fishing ground. Walk down the lanes of history by paying a visit to Beaulieu House, remains of the 1920s Seletar Pier and
the Sembawang jetty.
Location: The Sembawang Park is located at the end of Sembawang, on Sembawang Road.
2. Enjoy Water Sports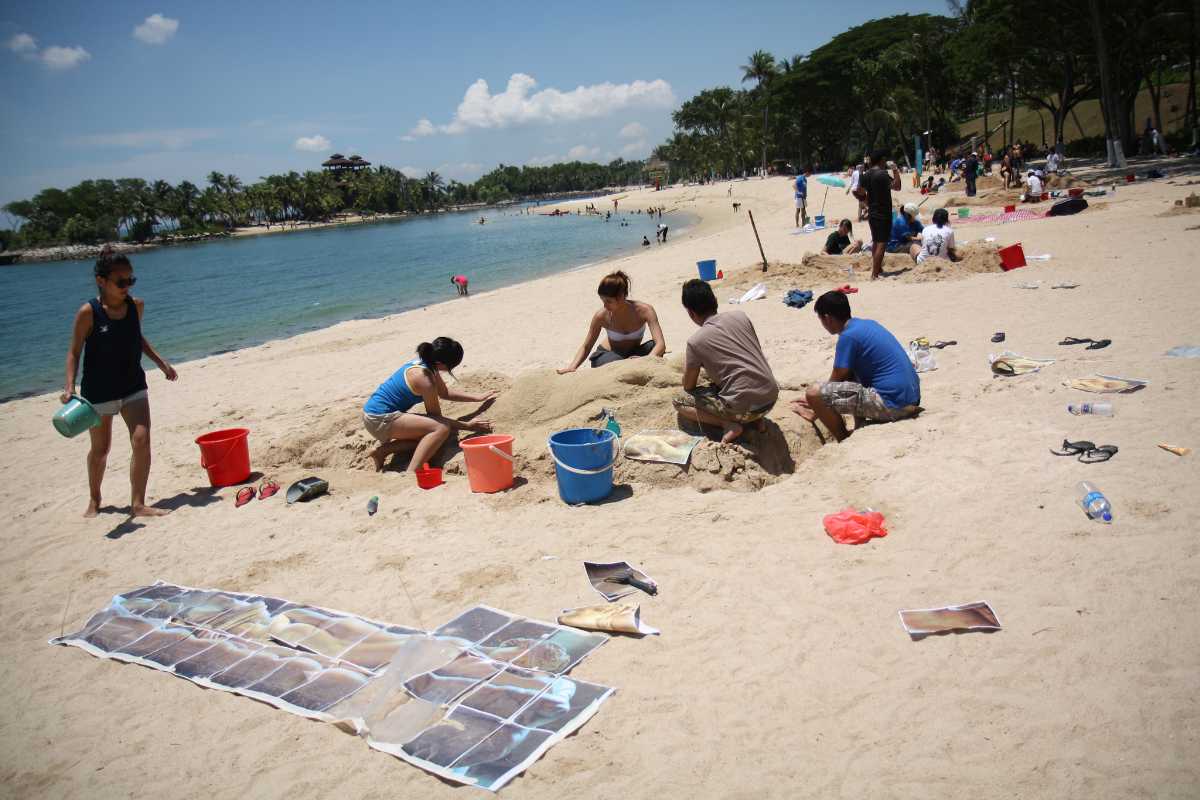 The scorching heat and plenty of sunshine make it quite appropriate to enjoy water sports in Singapore in April. You can enjoy swimming on the beaches of Sentosa, an island off Singapore. Or you can cruise through the rivers via the kayaks, canoes and paddleboats in the Singapore Sports Hub. You can also have an adrenaline rush by trying a hand at Jetlev flyers at the Seabreeze Water Sports.
3. Visit the Major Landmarks
In case it starts raining, no need to fret. There are many places yet to explore. Be dazzled by the wax statues of your favourite celebrities at the Singapore Madame Tussauds or look at the wonders of science at the Singapore Science Centre. If you want to go shopping, head to the shopping malls on Orchard Road and the Marina Bay Sands or the very loved Chinatown. Also, visit the Asian Civilization Museum and the National Museum to get a taste of antique pieces.
Singaporean Festivals in April
With Singapore's weather in April being the best, the sheen and vibrant culture the city is reflected in its
festivals
. Celebrated with great pageantry, these festivals speak volumes of the love and unity that lies in Singapore's ethnic and cultural diversity. The calendar here is full of such celebrations, and even April has some unique and special festivals waiting for you!
1. Qingming Festival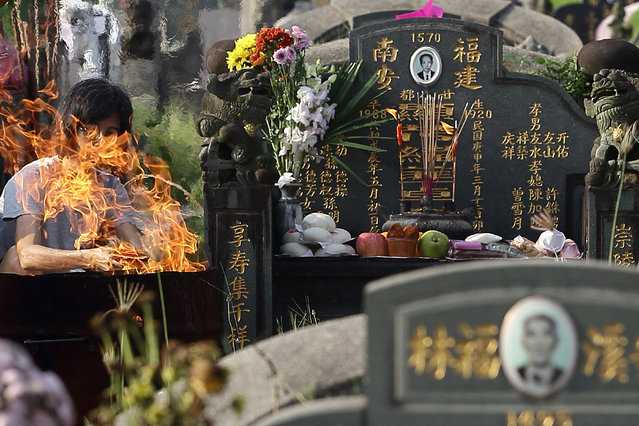 This Chinese festival bears a close resemblance to 'All Souls Day' celebrated in the western world. The word Qingming means 'clear, and bright' and this festival falls on the 15th day after the spring equinox. The Chinese people remember their ancestors by visiting their tombs and graves - clean them with brooms, and leave offerings of fruits, vegetables, meat, rice and wine along with incense sticks. You will be amused to see them offering 'paper gifts' at the tombs or even tossing a coin. This is done to pray for the material well-being of the departed souls in their afterlife. Considering the population of Chinese in Singapore, this festival holds great significance for the country and its people. It usually takes place on the 4th or 5th or 6th of April, so adjust your trip accordingly.
Dates: Saturday, 4th April 2020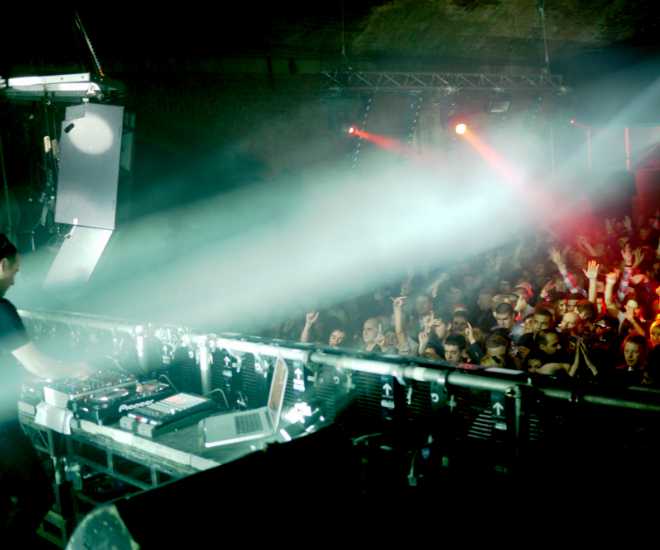 Five editions of this starry celebration have been held so far, and you should start gearing up for the sixth one in case you are planning to hit the island in April. Jazz, blues, soul, bluegrass and swing- lovers of all these genres will have the best time of their lives. The Singapore International Jazz Festival witnesses the coming together of some exceptionally talented international and local singers and musicians. This three-day long festival has hosted artists like David Foster, Basement Jaxx, Corinne Bailey Rae, Incognito and Nik West in the past. The sun does not set at Event Plaza, Marina Bay for three days as people dance the night away to the tunes of world-famous DJs. The Late shows take place at
Sands Expo
. A Jazz festival in the perfect Weather of Singapore in April? Count me in!
Dates: TBA
3. World Gourmet Summit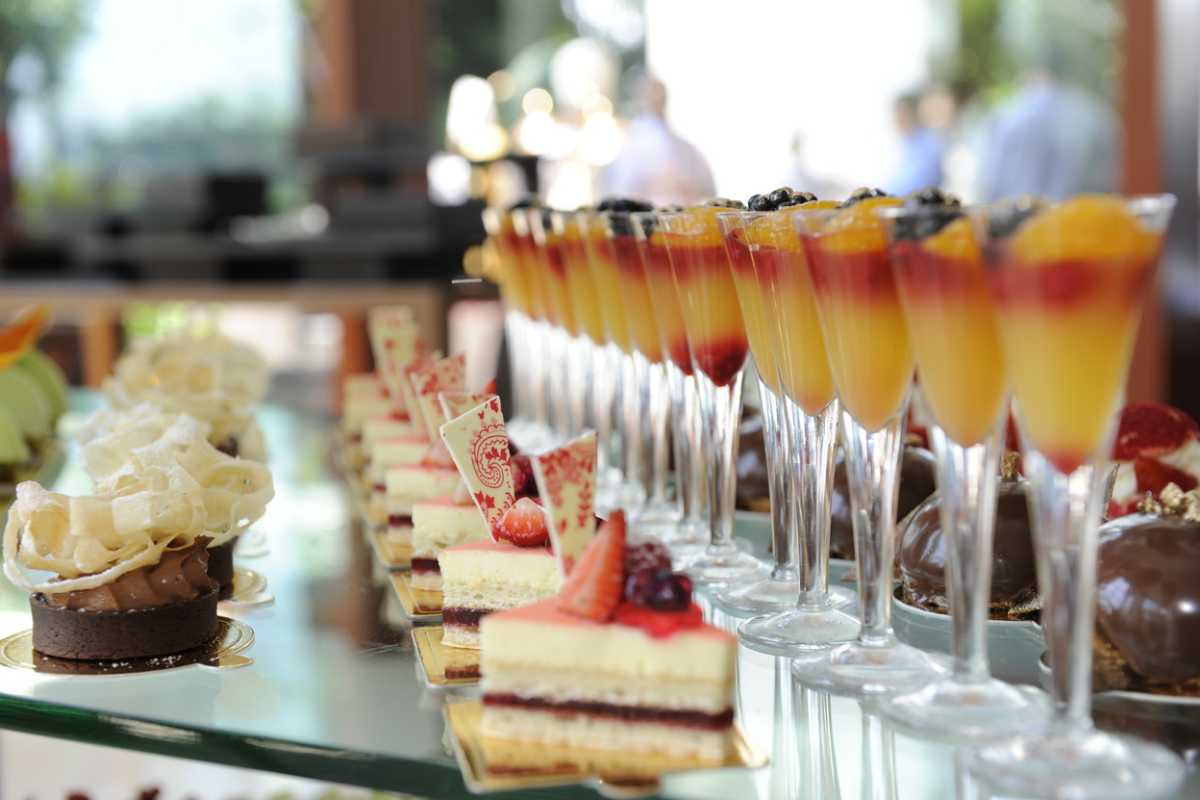 Be prepared for a feast of moreish dishes at the World Gourmet Summit held yearly in Singapore. The festival only features Michelin starred culinary gourmets with the vintner dinners, celebrity specials and themed dinners being the main attraction. Love good food and wine? Well, the haute cuisines during this award-winning food festival will take you to paradise. The delectable plat du jours will leave a smile of satisfaction and happiness on your face. International master chefs like Alexander Gauthier, Arron Huang, Lorenzo Cogo, Sang Hoon Degeimbre, Kenny Fu, Philippe Mille, Mathieu Viannay, Mauro Colagreco, Christian Escriba and Thomas Buhner have served their masterpieces to gourmands like you and me before. Step into some of the most celebrated restaurants in Singapore to be a part of epicurean feasts.
Dates: TBA
Venue: Various restaurants across Singapore
'Rain' Check in April in Singapore
You may live in the country for years, and yet be unable to figure out what the weather in Singapore in April is going to be like. It is dry in April, but rain can come knocking at the doors anytime. The winds are light, and the daytime temperatures ensure you have a comfortable outing under the tropical sun. You can keep a close check on the local weather forecasts to avoid the rains from spoiling your itinerary.

Since the heat is sharp like any other tropical country, wear short-sleeved shirts and half pants or shorts to keep yourself cool. A small umbrella will always come in handy. Do not step out without sunscreen and a hat. All these things will ensure you have a memorable and great stay in Singapore in April.