The literal meaning of the word 'kavadi' is 'sacrifice at every step' when translated to English from the Tamil language. The kavadi is a large and elaborate wooden and metal structure, which is carried throughout the procession and is secured to the devotees by means of the piercings. It is, in fact, a walk which requires a lot of dedication, given that devotees walk on shoes that have been made up of spikes. The chest, back, and tongues of the participants are pierced, which even prevent them from speaking, and thus give them great endurance levels.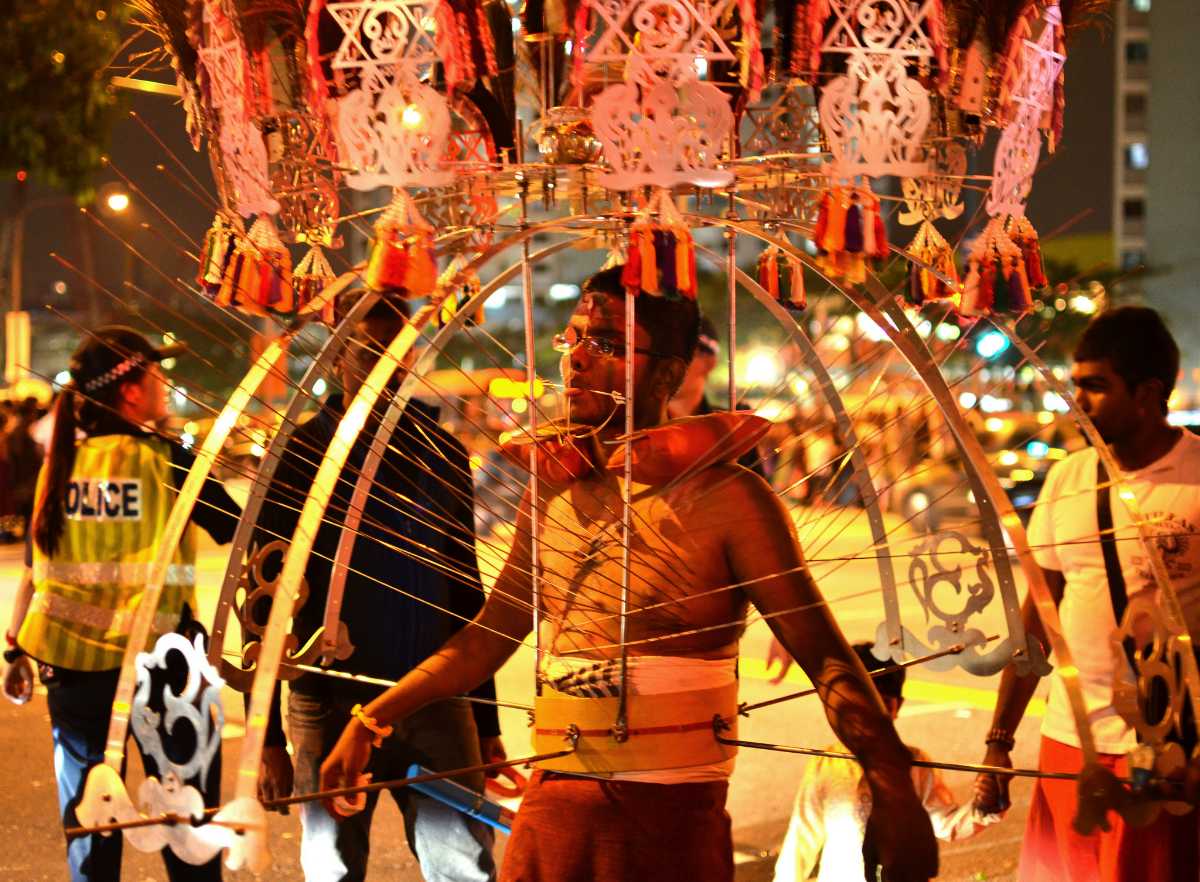 The tradition of the Kavadi goes back to the ancient times and revolves around the Puranic legend wherein a worshipper of Lord Murugan carried two hills on his shoulders. The Lord then declared that whosoever would carry an object similar to the two hills suspended by a pole would be blessed to his/her heart's desire.
Today, a kavadi can weigh up to 40 kilograms and is around 4 meters in height. Usually built in a semi-circle shape, the kavadi is adorned with fruits and peacock feathers. Though there are bars to provide some sort of support to the carriers, much of the weight is born by the piercings itself. It is believed that by carrying this physical burden, the devotees play to the Lord for their divine help.
The spiked kavadis also resemble the vel of Lord Murugan, or his spear: a divine weapon that his mother has given him. It is thus believed that getting pierced does not hurt, because when the mind and body of a devotee are free from all material and physical pleasures, the body can withstand such tasks without suffering from any pain.