Singapore in October sees the onset of the northeast monsoon, which brings much less rain than the southwest monsoon but causes a lot more thunderstorms. As a result, around 15-20 days in this month are visited by rain, thunder and lightning, which makes the weather quite humid during this time.

The average temperature in Singapore in October ranges between 25 degrees Celcius and 32 degrees Celcius with 8-10 hours of sunlight every day, which is reasonably warm for swimming and other beach activities. One can expect sudden showers around the time of afternoon from 2:00 PM to 5:00 PM owing to the second monsoon. However, these downpours do not last excessively long and certainly do not get in the way of sightseeing. On the other hand, the rain helps bring the usual day-time temperature down and makes the weather a pleasant one for wandering around.
Places to Visit in Singapore in October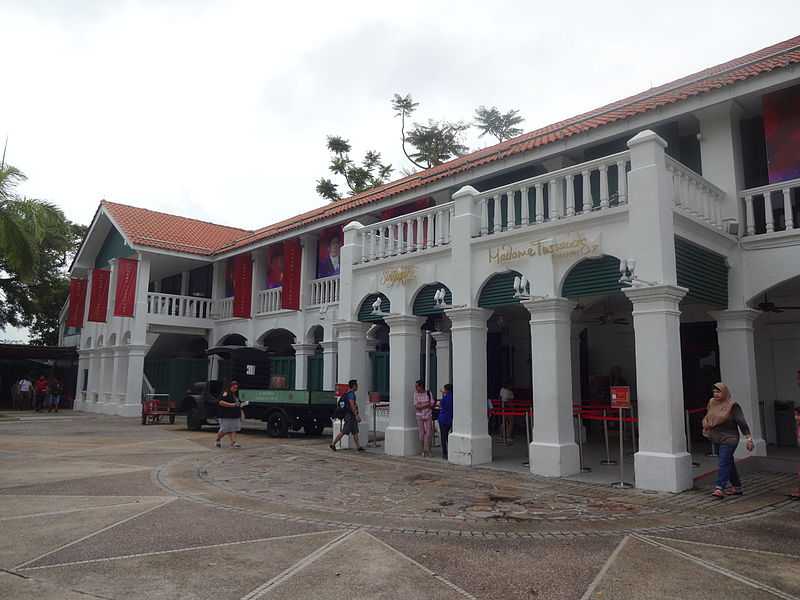 On an October day with scattered showers, the mindblowing indoor experience at Madame Tussauds Museum in Singapore would just be perfect. The seventh Asian branch of the museum features near-perfect wax statues of world-famous celebrities like Shah Rukh Khan, Priyanka Chopra Jonas, Marilyn Monroe, Audrey Hepburn, Barack Obama, Michael Jackson, Jackie Chan, Taylor Swift and many more. Other experiences include Car Racing with Virtual Reality, a 30-minutes live performance show about Singapore's history, a boat ride through artificially created versions of Singapore's many attractions, and the new 4D Marvel Superheroes show.
Location: 40, Imbiah Road, Sentosa Island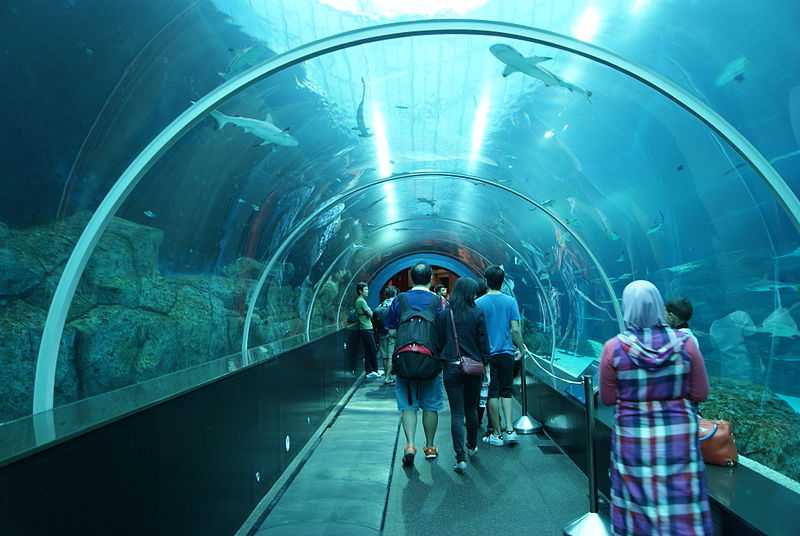 More than 100,000 species of marine creatures are housed in conditions similar to their natural habitats in the enclosures of S.E.A. Aquarium in Singapore. The Aquarium recreates the magical world of underwater in enormous glass tanks divided into ten different oceanic zones, and the visitors walk through the tunnels underneath observing the magic unfold on every side. From vibrant coral reefs to shoals of small fish to predator sharks to leviathan whales, S.E.A. Aquarium brings the oceans of the world alive within its premises.
Location: 8, Sentosa Gateway, Resorts World Sentosa, Sentosa Island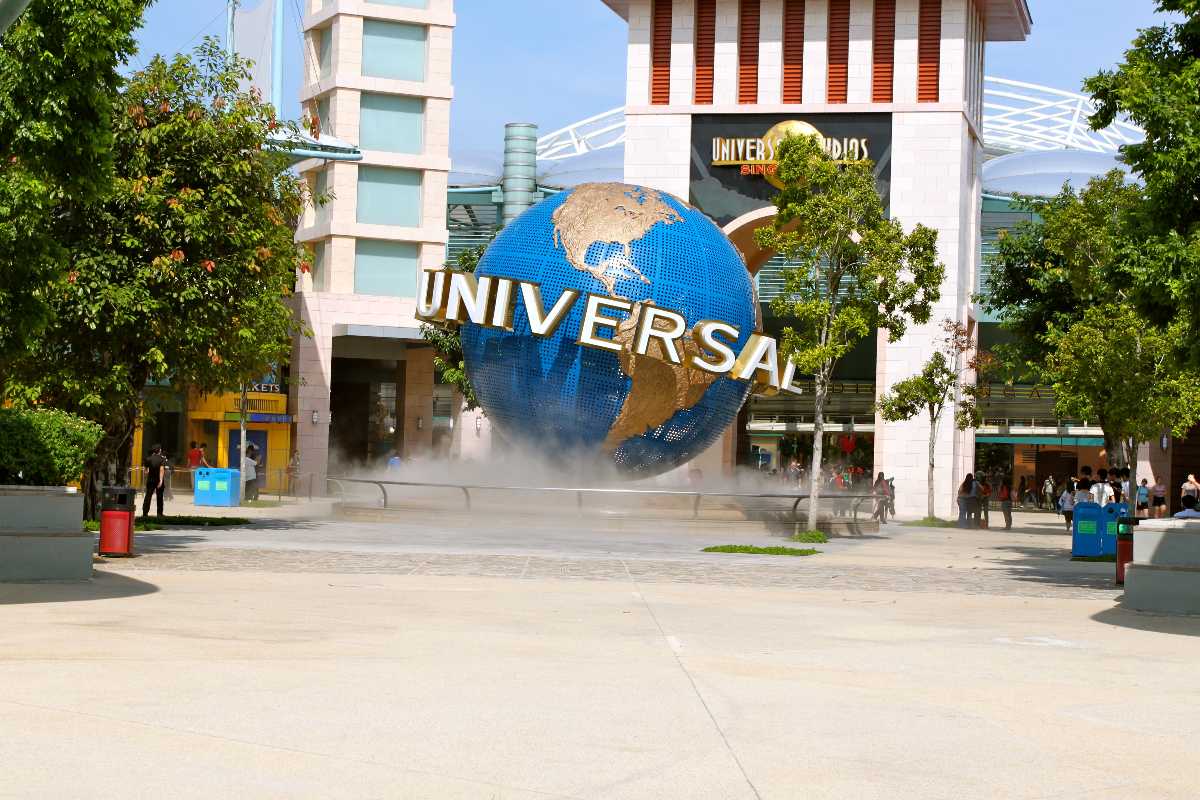 For the movie-lovers and entertainment-enthusiasts, Universal Studios Singapore brings a scintillating experience with 28 thrilling rides and visually emphatic shows across seven movie-themed zones. The eagle-eyed visitors can easily spot the cinematic references in all the attractions, such as recreations of New York City, Madagascar from the famous animated movie, the world of Shrek and a sci-fi city from Battlestar Galactica, a trip to ancient Egypt with mummies and pyramids and the Walk of Fame from Hollywood itself.
Location: 8, Sentosa Gateway, Resorts World Sentosa, Sentosa Island
Things to Do in Singapore in October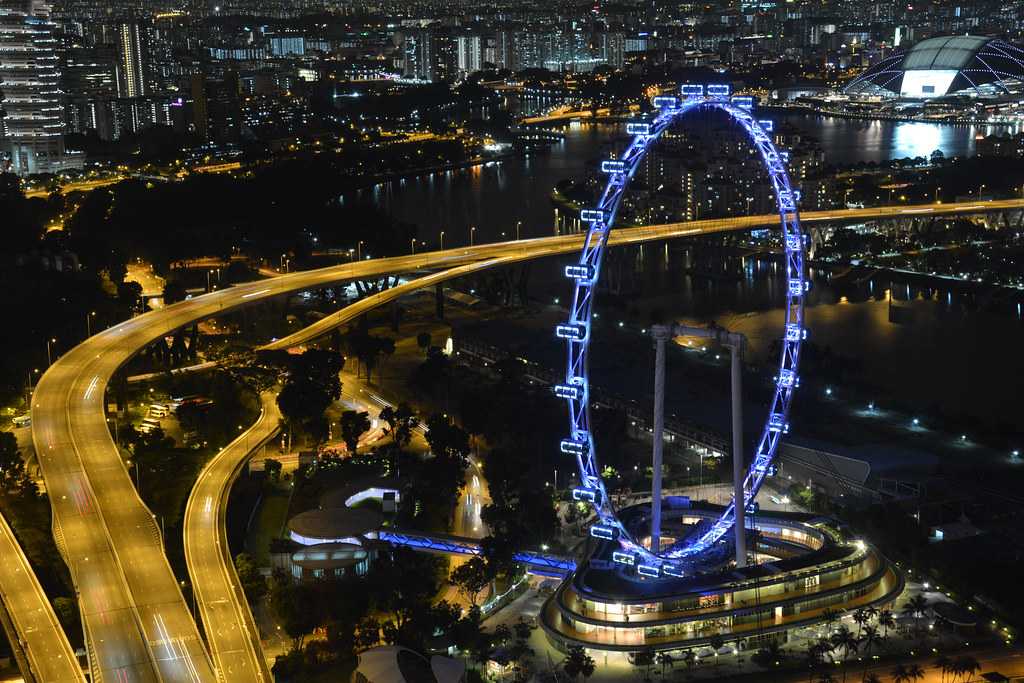 Riding in one of the 28 air-conditioned glass capsules of the giant Ferris Wheel towering above the city's skyline called Singapore Flyer is an unmissable experience. At 165 metres, it is the world's second-largest Ferris wheel and offers a spectacular view at its highest of not only the entire island-country but of the blue stretches of the sea beyond that and parts of Malaysia and Indonesia as well. The wheel takes the visitors on a 30-minutes spin with unique dining packages starting from chocolates and champagne to a full four-course meal.
Location: 30, Raffles Avenue, on Marina Bay Street Circuit
2. Experience Wilderness at Pulau Ubin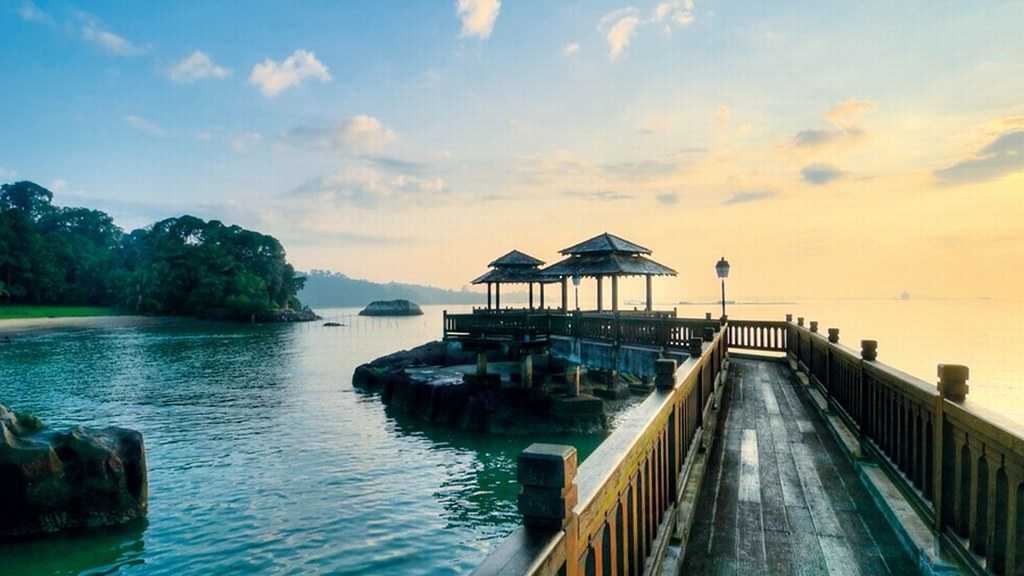 Still untarnished by the ever-growing urbanization of Singapore, Pulau Ubin which means Granite Island in Malay, is a quiet, rustic destination to visit. Easily reached in ten minutes from Changi Point Ferry Terminal of the mainland, Granite Island is a perfect location to soak in Singapore's original natural bounty. One can find hiking and cycling trails, traditional villages called kampongs to explore and the Chek Jawa wetlands of tidal flats and mangroves where a wide variety of birds can be observed. There is an observation deck connected with a looped boardwalk at Jejawi Tower which offers a view of the beautiful island which is left washed and green in October after the heavy monsoon.

Locations: Island northeast of mainland Singapore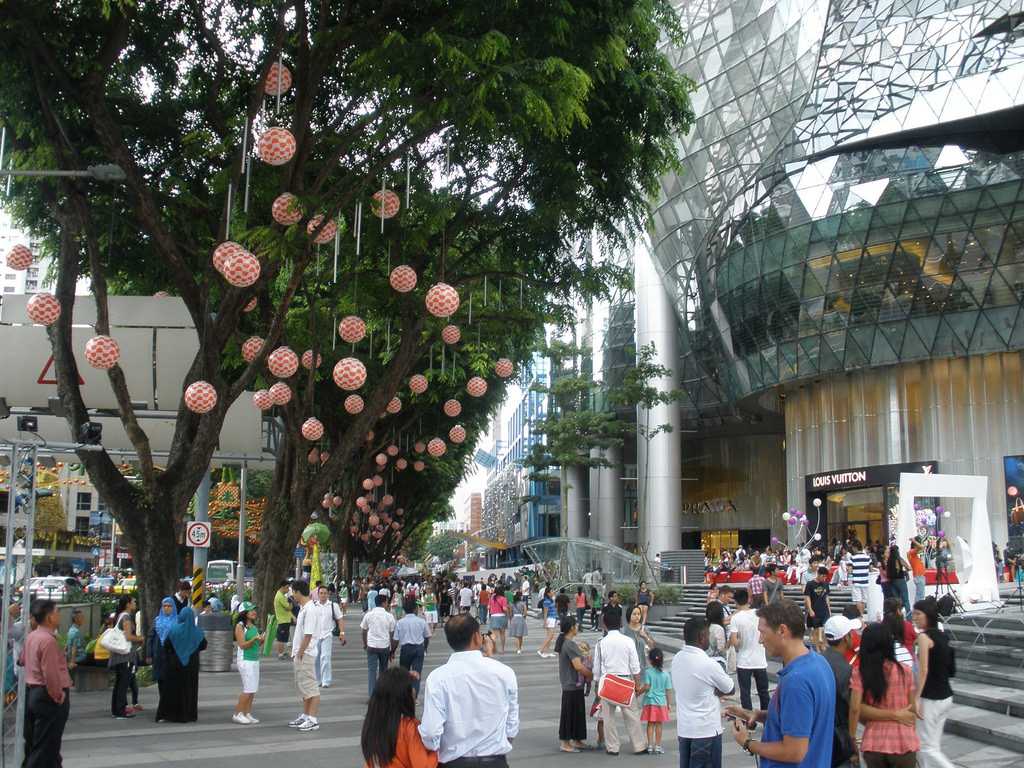 Once home to fruit orchards and spice plantations, Orchard Road is now the heart of Singapore's retail shopping scene with local brands to international names all lined up side by side. From old-school departmental stores to small souvenir shops, from world class shopping complexes to luxury label outlets, from quaint boutiques to local handmade craftsmanship, Orchard Road sells everything on its ever dazzling boulevards. Shoppers can spice up their retail experience with stellar dining and drinking experiences at the many restaurants, bars, pubs, cafes and patisseries present in the neighbourhood.
Festivals in Singapore in October
1. Halloween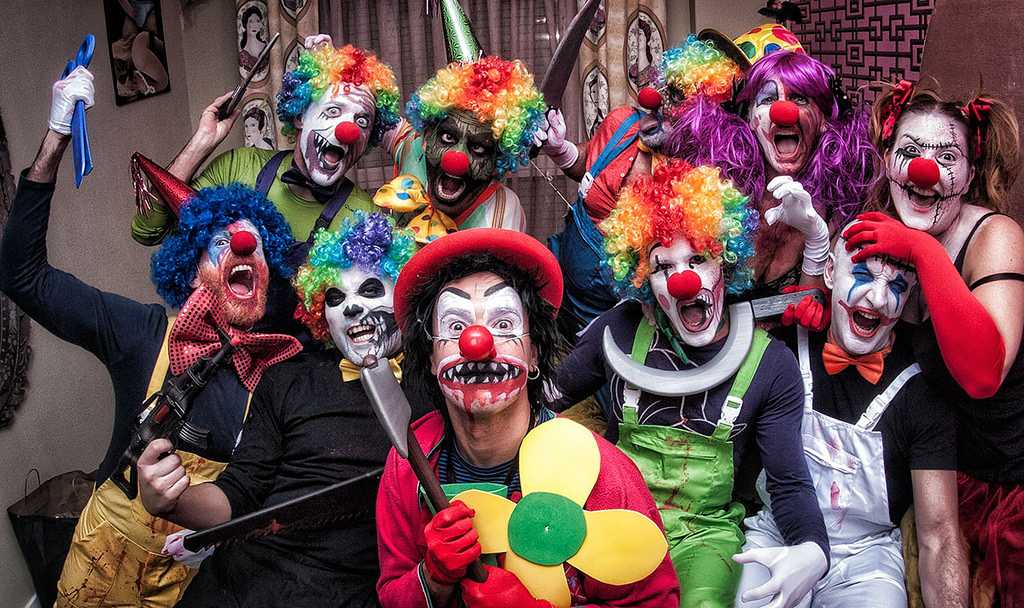 A highly popular celebration amongst Singaporeans, Halloween is celebrated dressing up in unique frightening costumes, partying, enjoying delicious meals and inclusion of haunted houses. There are themed events planned around the city at the hottest clubs and restaurants which makes the night scarily amazing. Guests can pay a visit to Universal Studios during this time of the month to experience the best Halloween themed events - Halloween Horror Nights.
2. Singapore Fall Fashion Week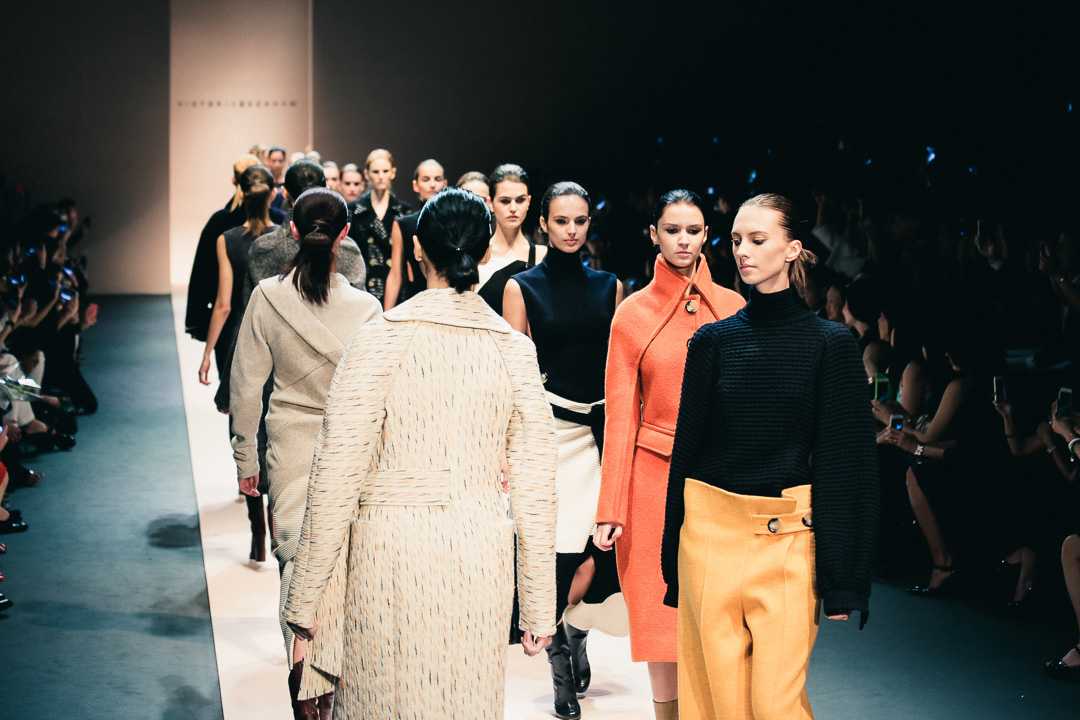 Covering aspects of the fashion industry, including industry dedicated talks to trade shows and consumer events, Singapore Fall Fashion Week is held every year in October. This 5-7 days extravaganza supports and showcases numerous local and International designers through fashion events and runway shows. SGFW, featuring a curved runway with about 350 front row seats allow visitors to have a novel guest experience.
3. Nine Emperor Gods Festival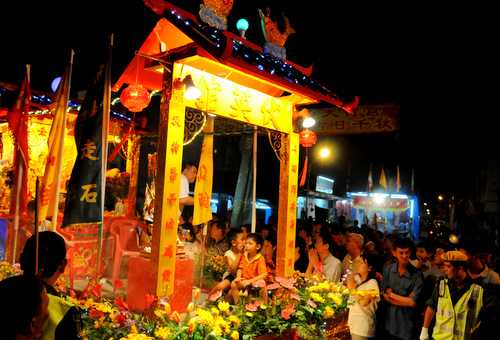 Held during Aippasi usually falling in mid-October, this festival is celebrated for nine days during the initial period of the ninth lunar month among Chinese communities in Singapore. From the beginning of the festival by welcoming the gods into the temple to worshipping them for nine days, the festival marks its end when the Gods are sent off on the ninth day. Tourists can enjoy the sight of the temple processions when framed images of the nine gods are paraded, each in a decorative sedan chair during the celebrations.
Travel Tips
Carry an umbrella for the days when it rains relatively heavy so that you can enjoy everything as usual.
Considering the hotel rates, it is the best time to negotiate a bit more favourable price due to the slight break in tourist traffic in this season of early fall.
Explore this charming city-state while there's a slight break in tourist traffic and the perks like no hefty paycheques for accommodation when travelling around Singapore in October.