Singapore Visa for Indians is a multi-entry visa and a compulsory document for entering the Lion City. Singapore eVisa (or the Electronic Travel Authorization) qualifies 15 countries, with India being one of them, making it easy for Indians to obtain entry to Singapore. The validity of the eVisa is 2 years with a maximum of 30 days of the stay period at a time. Being a multi-entry visa, you can enter Singapore multiple times during the 2 year validity period.

Please note that there is no facility of Singapore visa for Indians on arrival. So, to obtain a Singapore tourist visa for Indians here's all you need to know. 
Documents Required for Singapore Tourist Visa
Passport: A passport which on the date of entry in Singapore is valid for at least six months.


Form 14A: A fully filled and signed Form 14A. Please remember, if the form is incomplete or if the declarations made are false, the application will be rejected. Make sure you complete the form carefully.


Passport-Size Photographs: Two recent passport size photographs, coloured with specifications as mentioned below
-35mm wide by 45 mm high without borders
-Taken within three months before the time of applying
-To be considered with full face and without a headgear; unless, the applicant regularly wears the headgear for religious purposes or by religious custom. This, however, must not hide his/her facial features
-The facial image should be between 25mm to 35 mm from chin to crown
-Take the picture against a white background with a semi-matte or matte finish.
-Please ensure that the pictures are not unclear or scanned since these will not be accepted.


Bank Statement and Income Tax Papers: Bank Statement of the last 3 months. For the first time travellers, it is not mandatory to attach the income tax paper of last 3 years along with bank statement of last 3 months.


Cover Letter: A cover letter addressed to 'The Embassy of Singapore or The Consulate General of Singapore' which should include your purpose of travel and your itinerary.


Leave Letter: A leave letter from the applicant's company (in case he/she is employed) on the official company letterhead.


Residential Proof: If the residential address mentioned in the passport is different from the current residence, then a copy of the residential proof has to be attached - two government authorised address proofs with the same address.


Documents of Confirm Booking: Although not mandatory, it is advised to attach the confirm bookings of your hotel in Singapore.


Any other relevant document which includes but are not limited to A letter of introduction, Invitation letter, Employment letter, living proof etc.


All documents that are in Hindi, including official papers must be translated into the English language.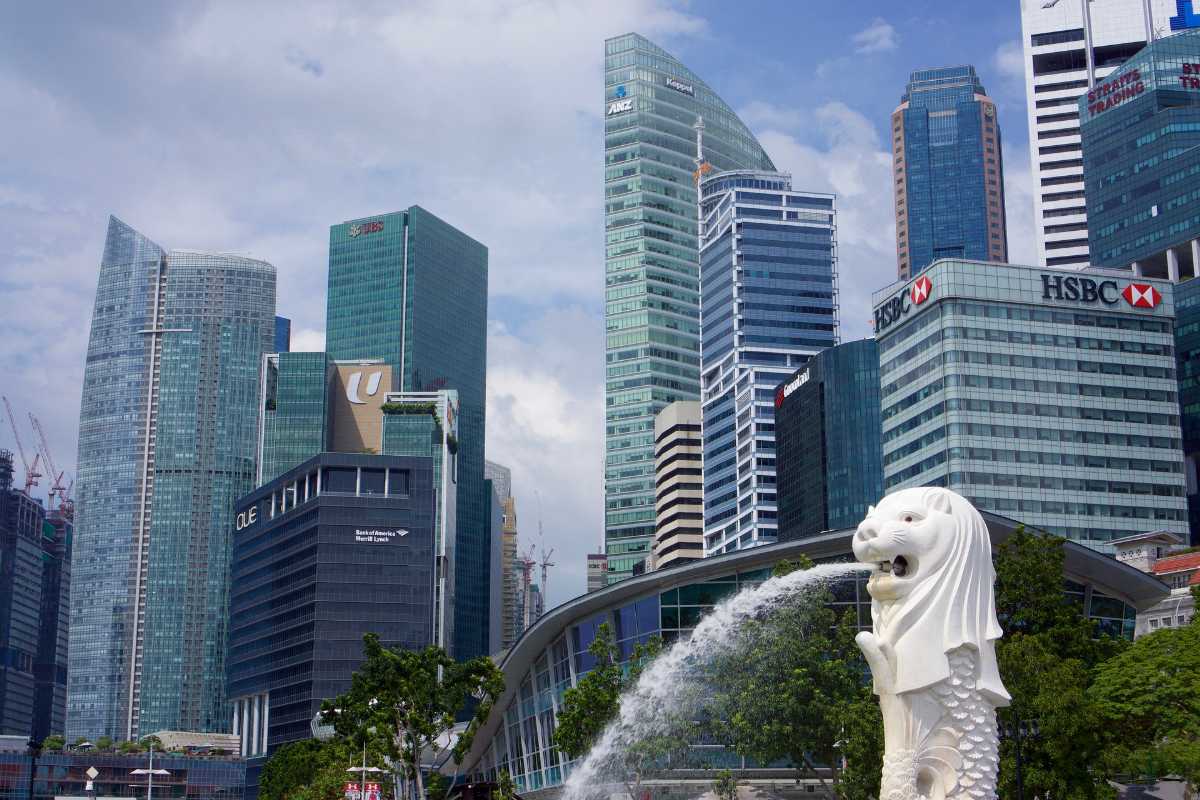 Procedure
Step 1:
Download the Application form
Step 2:
Prepare the relevant documents 
Step 3:
Pay the Processing fee
Step 4:
Print the E-visa
Step 5:
Now you are ready to set sail.
Singapore Visa for Indians Online Application Form
All visa applicants must complete the application form 14 A. This form can be downloaded at
http://www.ica.gov.sg
. You can download it for free either from an authorised visa agent or from a Singapore overseas mission. It is advised to apply for an entry visa at least 30 days prior to arrival in Singapore.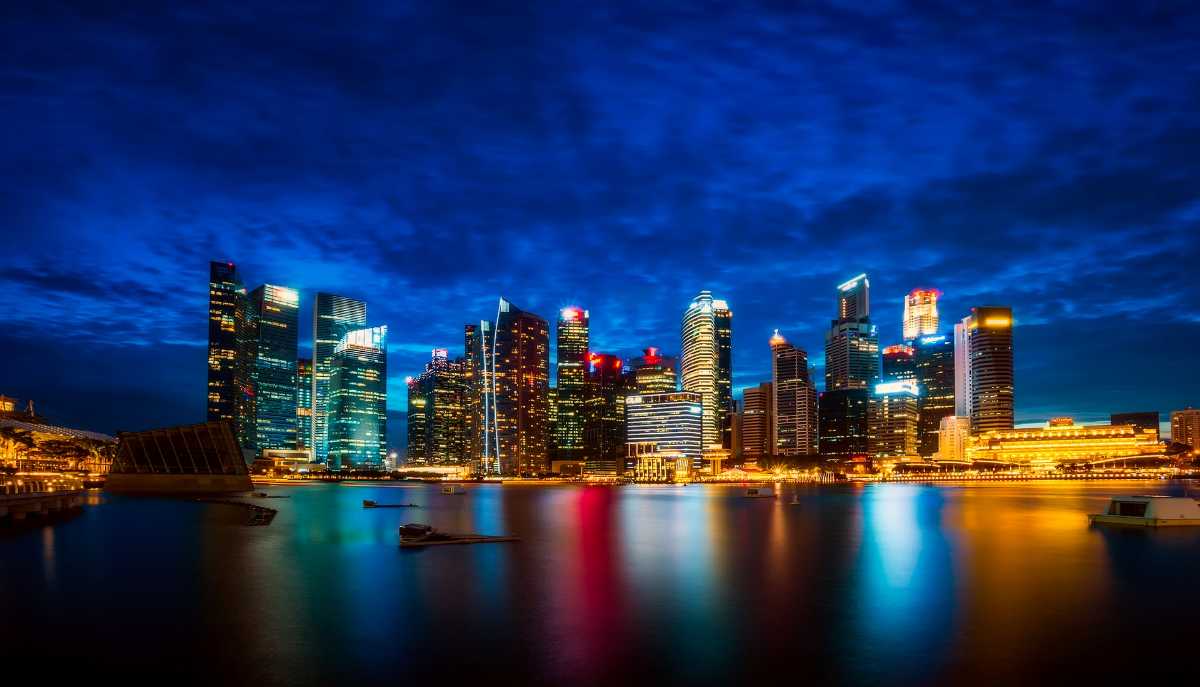 Singapore Tourist Visa Fees
The processing fee for each application of the Singapore Visa for Indians and other nationalities is
30 Singapore Dollars (SGD 30)
. This fee must be paid upon request and is non-refundable irrespective of the outcome of the application or even if you decide to withdraw from the process. The Authorised Visa Agents are permitted to charge a convenience fee of INR 300 extra. All payments are only payable upon the application of the visa.
Processing Time
Most visa applications take
3-7 days
to get processed, excluding weekends and public holidays. Every application, as well as, the time taken to process it is considered on that specific application's merits.
Singapore Visa Application Status 
Once you have submitted your application to an authorised visa agent, they will give you an application reference number. Using this, you can check the status of your application and print your E-visa.

You can either check the status by visiting the Immigration & Checkpoints Authority (ICA) Website: www.ica.gov.sg. You could also try checking it directly by visiting https://www.singapore-visa.com.sg/application/status 
Singapore Transit Visa

Visa-Free Transit Facility (VFTF) is available to all Indians transiting through Singapore. It is available for a maximum period of 96 hours, with no option of extending it beyond. There are two conditions for issuing the Singapore Transit Visa:
The traveller should have a valid visa for Australia, Canada, Germany, Japan, New Zealand, Switzerland, the United Kingdom or the United States of America. The visa should have a minimum of 1 month validity from the day of entry into Singapore.
One can enter Singapore through any mode of transport but must be travelling further by air or sea only.
Things to Keep in Mind 
If you have a valid visa of three months or more in your old passport, you can transfer this visa to your new passport. This will require you to submit the relevant documents to the authorised Visa Agents who may charge you a fee of INR 300. Applications to this effect are only accepted on Mondays, Wednesdays and Thursdays. Always transfer your valid visa from an old passport to a new passport before travelling.
Incomplete forms or forms with false declarations could result in the application being rejected or a longer processing time

Possessing a Singapore visa does not guarantee entry into the country. This is determined by the Immigration and Checkpoints Authority (ICA) officers at the point of entry. You must also meet other requirements, which include a valid passport, sufficient funds for the period of stay and a confirmed onward or return air ticket from Singapore.
If you have a layover flight in Singapore, you can opt for a free Singapore tour available at the Changi Airport. This tour can be applied for if the period of stay is less than 8 hours. Otherwise, a transit visa will be required.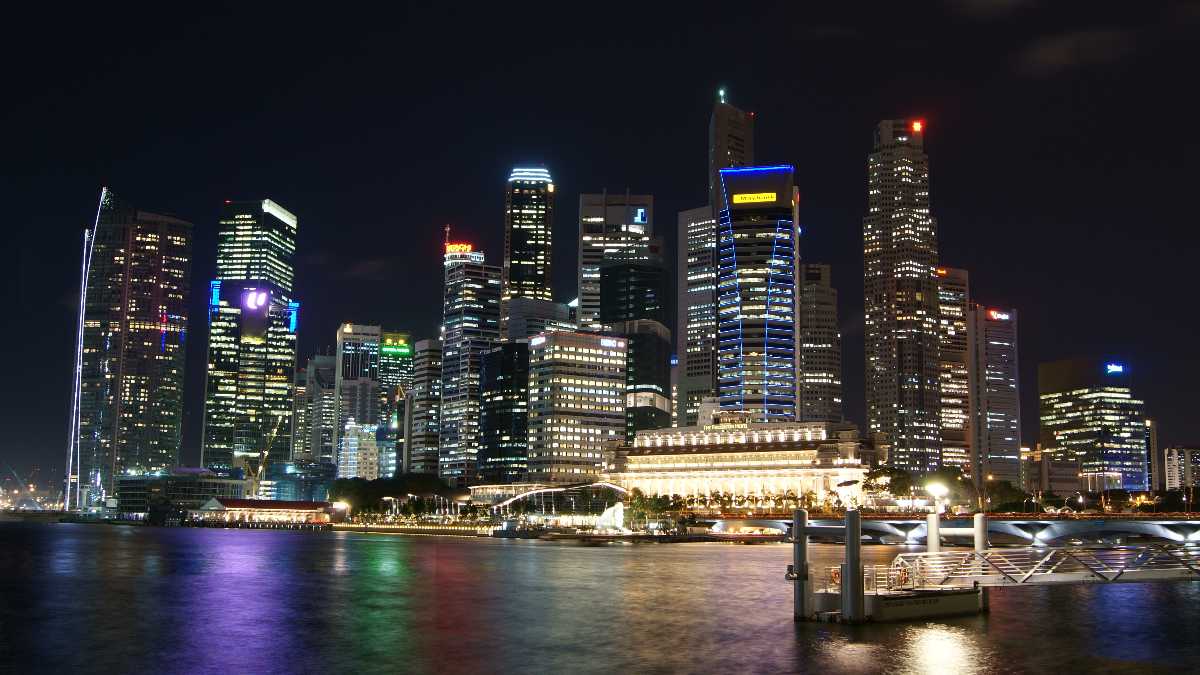 Obtaining a Singapore Visa for Indians is just the beginning of your beautiful journey in the Lion City. We hope you have a wonderful trip and stay safe during your journey. Go ahead, have the time of your life.