Singapore
is the hub of finance and global commerce, has a thriving economy, and a good quality of life. But there's more to Singapore than meets the eye. Being a former colonial state, the now sovereign state has a rich history. It is home to people of multiple cultures and witnesses a flock of tourists, who come here to explore its food, temples, or green spaces. One thing Singapore is known for is its capitalism. One can find here high fashion brands as well as equally talented local independent designers. It has a host of vibrant markets where you might end up finding some hidden gems.
While the shopping scene in Singapore might not match the edge of Hong Kong or Bangkok, it is no retail slump. Singapore's iconic malls come in all shapes and sizes. Those looking for high-street chains and decadent couture, head to these places for shopping in Singapore: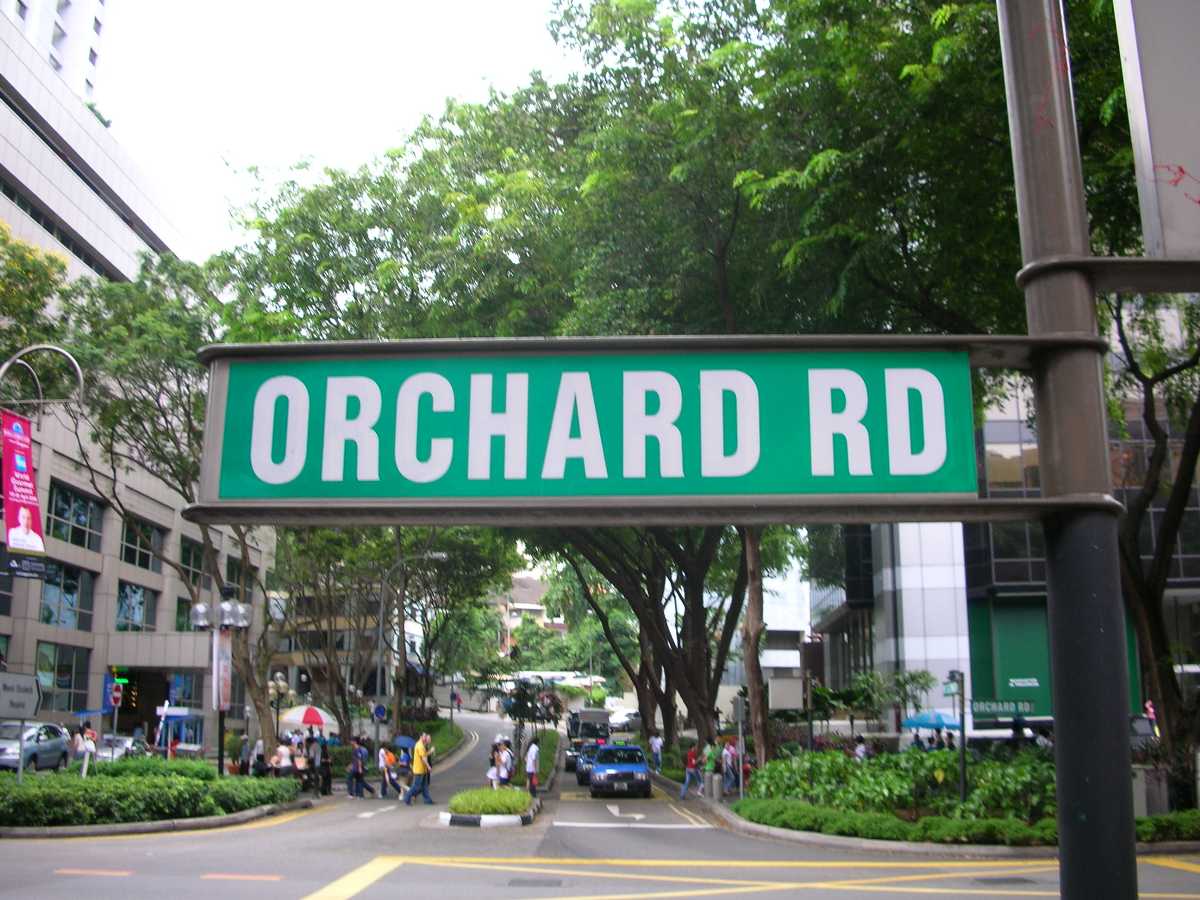 Now home to high street brands, nightspots and a range of restaurants and bars, Orchard Street was once a road that opened up to a vast expanse of fruit, nutmeg and pepper plantations. It is a 2.2 km stretch in the city centre of Singapore and attracts a majority of the tourist population. It is easily accessible by train or bus. This 150-year-old street is now a hub for shopping in Singapore, marked by shopping malls, designer showrooms, art galleries and global retailers like Zara, Abercrombie and Fitch, Forever 21, etc. A must visit is TANGS departmental store, the oldest one in Singapore and credited for popularising Orchard Road by opening their store here in the 1950s.
Address - 437 Orchard Road, Singapore
Timings - 9:30 AM to 10:30 PM

Marina Bay Sands is another tourist attraction where one can find high-end brands. It is home to one of the biggest luxury malls called The Shoppes. Here you can find big designers like Tom Ford, Burberry and jewellery shops and beauty outlets. If you are looking to splurge, this is the place for you. Even if you're not keen on shopping in Singapore, this place is a visual treat due to its unique architecture. It houses the first floating Louis Vuitton store.
Address - 10 Bayfront Avenue, Singapore
Timings - 10:30 AM to 11:00 PM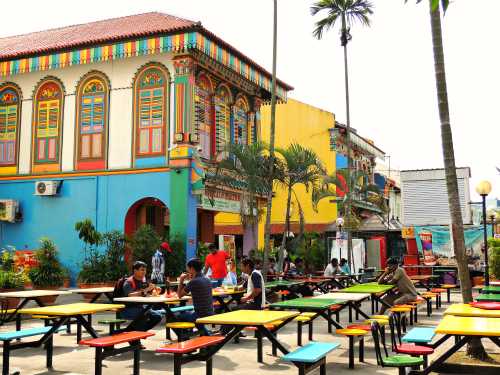 Little India is a street in Singapore lined with shops selling antiques, spices, jewellery, traditional clothing, sari fabric, etc. You can spend hours here, going through the vibrant lanes surrounded by various tourists. Little India houses the shopping nirvana Mustafa Centre where one can find electronics, groceries, gold jewellery, ethnic jewellery, etc at comparatively less expensive prices. One of the main attractions is the gold jewellery and the local souvenirs. The place is packed every day, especially on Sunday and if you look hard enough, you might end up finding some hidden gems.
You can also find a wide array of saris at
Tekka Centre
.
Timings - 24 hours, every day
Address- 145 Syed Alwi Road, Singapore 207704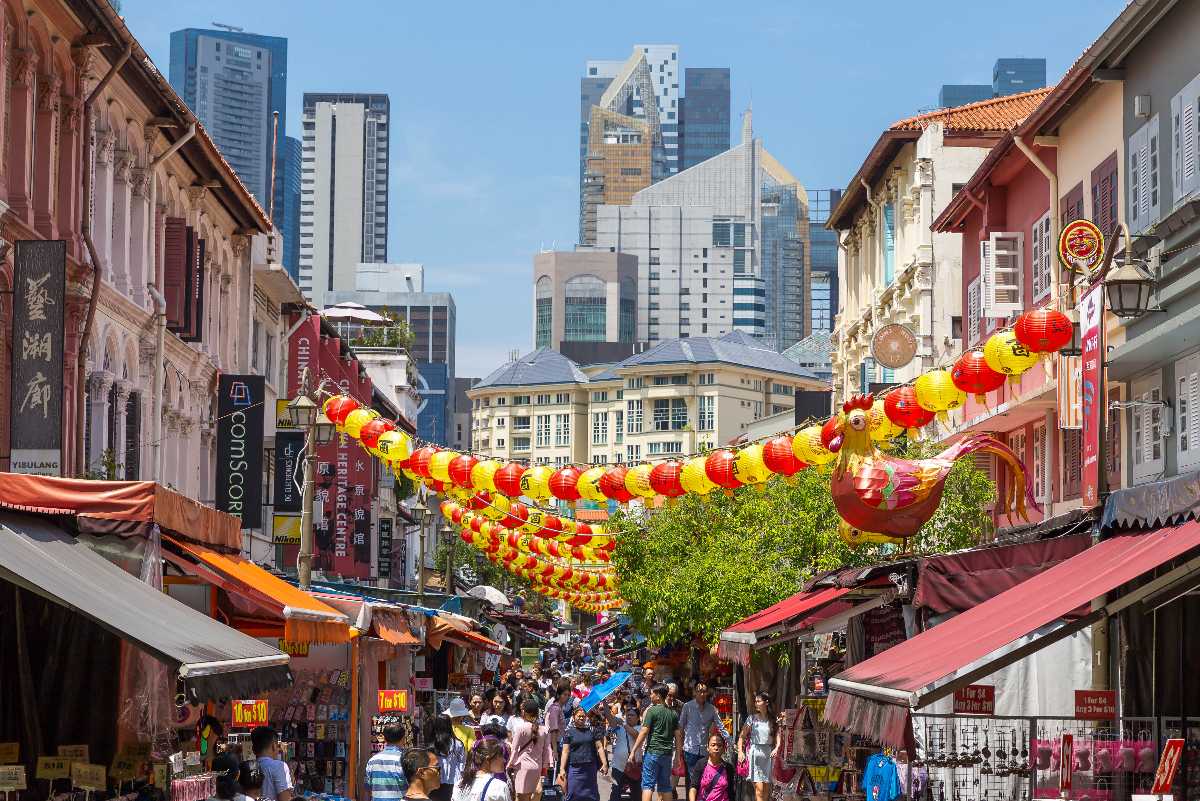 Chinatown is a very popular and one of the best destinations for shopping in Singapore. It is a street where you will find lanes and lanes lined with shops selling clothes, souvenirs, spices, all at throwaway prices. Chinatown has a rich history and today one can find here almost everything. Some shops that are unique to this place include Tea Chapter, a teahouse where you can sit, learn about the art of tea making and actually sip on some freshly brewed tea. If it's to your liking, you can purchase some and grab tea sets as souvenirs. In 1989, Queen Elizabeth and Prince Philip visited this place. Other places are Ming Fang Antique House where you can come across some unique antiques and Ann Siang Road which is popular for its boutiques.
Timings - 11:00 AM to 10:30 PM
5. VivoCity Mall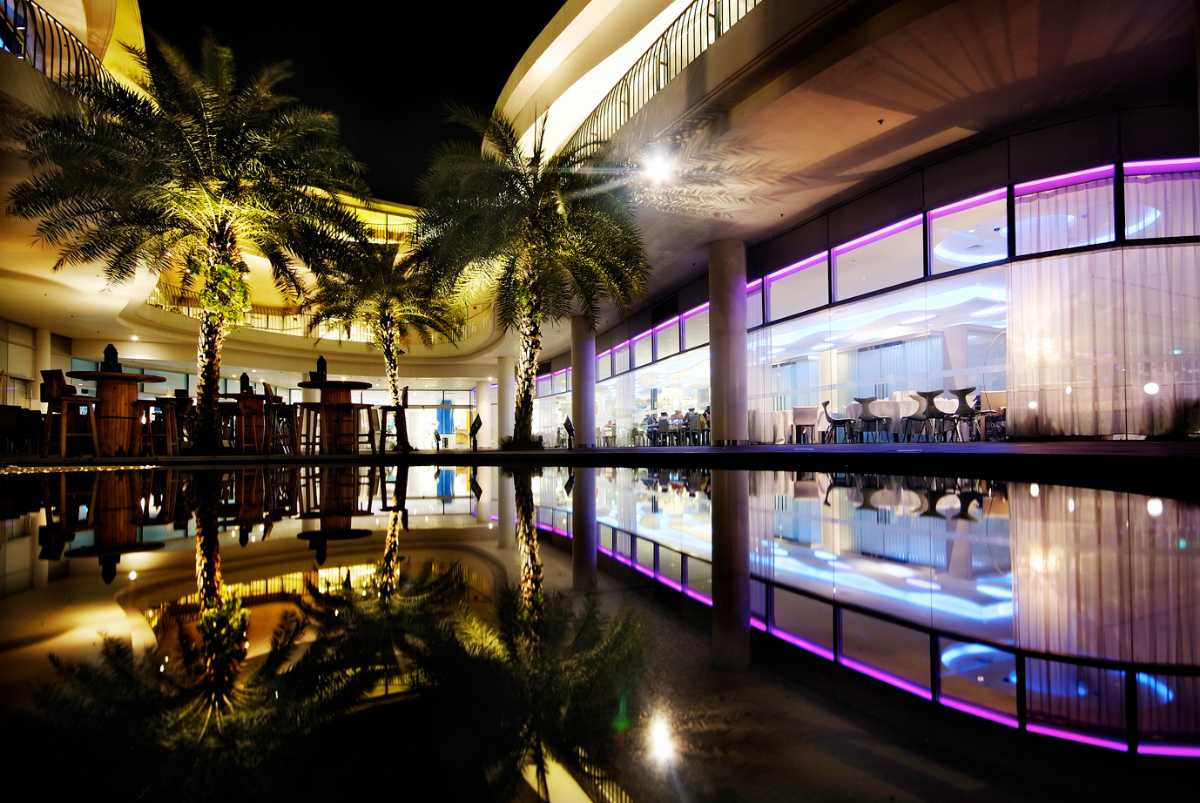 Address - Tiong Bahru Road, Singapore
Timings - 11:00 AM to 8:00 PM
Address- Haji Lane, Singapore
Timings - 12 PM to 8 PM
9. Durian Culture
Address - 77 Sims Avenue, Singapore 387419
Timings - Open 24 hours
10. Kampong Glam
Address - Kampong Glam, Singapore
Timings - 12:00 PM to 8:00 PM
11. Holland Village
Address - Holland Avenue, Lorong Mambong, Singapore
Timings - 10:30 AM to 9:00 PM
Pro-Tips for Shopping in Singapore
Some stores in the bigger malls offer a discount of 10 to 15 per cent for the bigger spends, so it's always worth asking


While shopping at the local markets, it's good to know the price of the items, then browse and compare


Prices at most of the places are usually fixed, except at local markets. If looking to bargain, do so good-humouredly


Returns are generally not accepted


The returning visitors often a 7% GST refund on the purchases under these conditions:
1. A minimum spend of $100 at the same shop in one day for no more than 3 purchases
2. Have a copy of eTRS ticket (Electronic Tourist Refund Scheme) issues by the shop of purchase
3. Scan the eTRS ticket at self-help kiosks at the airport or cruise terminal to know if inspection of goods is required. In such cases, present the items with the original receipt and the boarding pass at Custom Inspection Counter
There are many places where one can go shopping in Singapore. If your one of the reasons for visiting Singapore is shopping, May to July is an ideal time as this when the Great Singapore sale takes place. Otherwise, except for high-end brands, many of the places mentioned above usually sell items at inexpensive prices. So, the next time you plan a trip to Singapore, do not forget to pack an extra bag.