Singapore can be unforgiving when it comes to temperatures. Ranging from 33 degrees Celcius in the day to 22 degrees Celcius in the evenings, it can keep you sweating all day, so pack light cotton clothes and flip-flops. Most of the places in Singapore have no formal dress code. However, carry an evening dress and a pair of formal shoes. It is also a good idea to carry a small umbrella to battle the sun and sudden downpours.
Casual Wear for Women
T-Shirts:
T-Shirts are simple, hassle-free and pair well with everything. You can go for printed or solid ones and will notice most of the locals' similar clothing preferences.
Tops:
Tops are your chance to bring variety into your suitcase and one of the most comfortable clothes to wear in Singapore. Flaunt either off-shoulders, crop tops, tank tops, halter-necks, spaghetti or cami tops. Alternate between these and your appearance will never be boring.
Floral skirt:
Florals are the sun's best friend. With the weather like Singapore's, it is always a good idea to incorporate as many skirts as you can into your outfit pairings. A flowy floral skirt is just right for that sweltering heat.
Sundress
: Let's face it, dresses are the most feminine piece of clothing you can ever own. A cotton sundress is humidity-friendly, light and comfy and the answer to your what to wear to Singapore woes.
Harem pants:
Nobody wants to wear jeans when it's scorching outside. Go easy on your legs by wearing something relaxing like harem pants. They're trendy, loose and airy.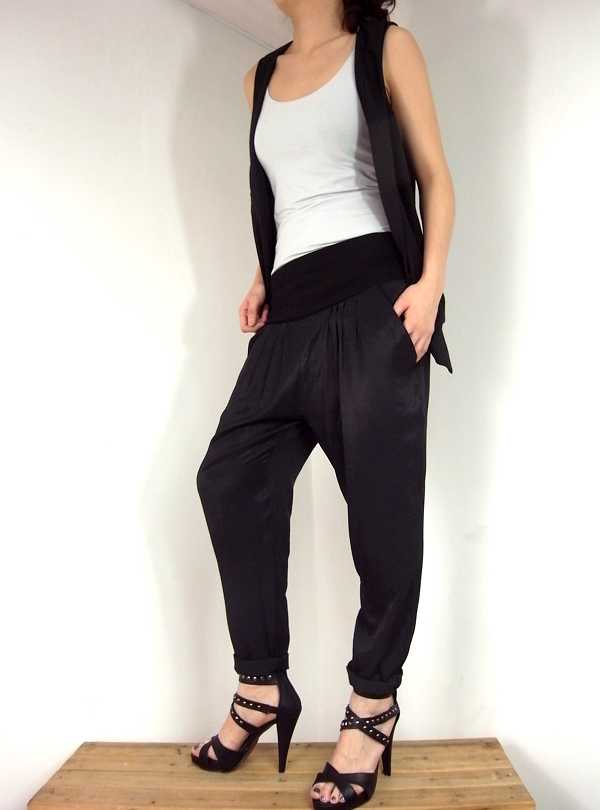 Shorts:
The reigning champion of all comfort wear - shorts are easy. Go for the cotton or linen options because denim can be irritable, heavy and slightly uncomfortable.
Cropped trousers:
Another great option to wear in Singapore, if you are not a fan of skin show, are cropped trousers or Capri pants.
Palazzo Pants:
An alternative to harem pants, you can wear these to achieve the same amount of trendiness without having to compromise on comfort.
Beach Wear For Women
Bikini/One piece:
Beach and bikini are synonymous. If you plan on getting into the water, a good swimsuit becomes mandatory. Also, this is your chance to flaunt that 'summer body' you've been working so hard in the gym for.
If you are uncomfortable wearing a bikini, there are lots of other great options like tankinis, monokinis, high-waisted bikinis, one-pieces, etc that can be worn at the beaches of Singapore.
Sarong:
A sarong is highly underrated when it comes to swimwear fashion. They are multi-purpose, come in numerous vibrant colours and go very well with the whole beachy vibe.

Cover-ups:
Cover-ups like kaftans, kimonos, ponchos are used to layer over swimwear. These are best to throw over a bikini and a go-to solution to being comfortable in public while exiting the beach.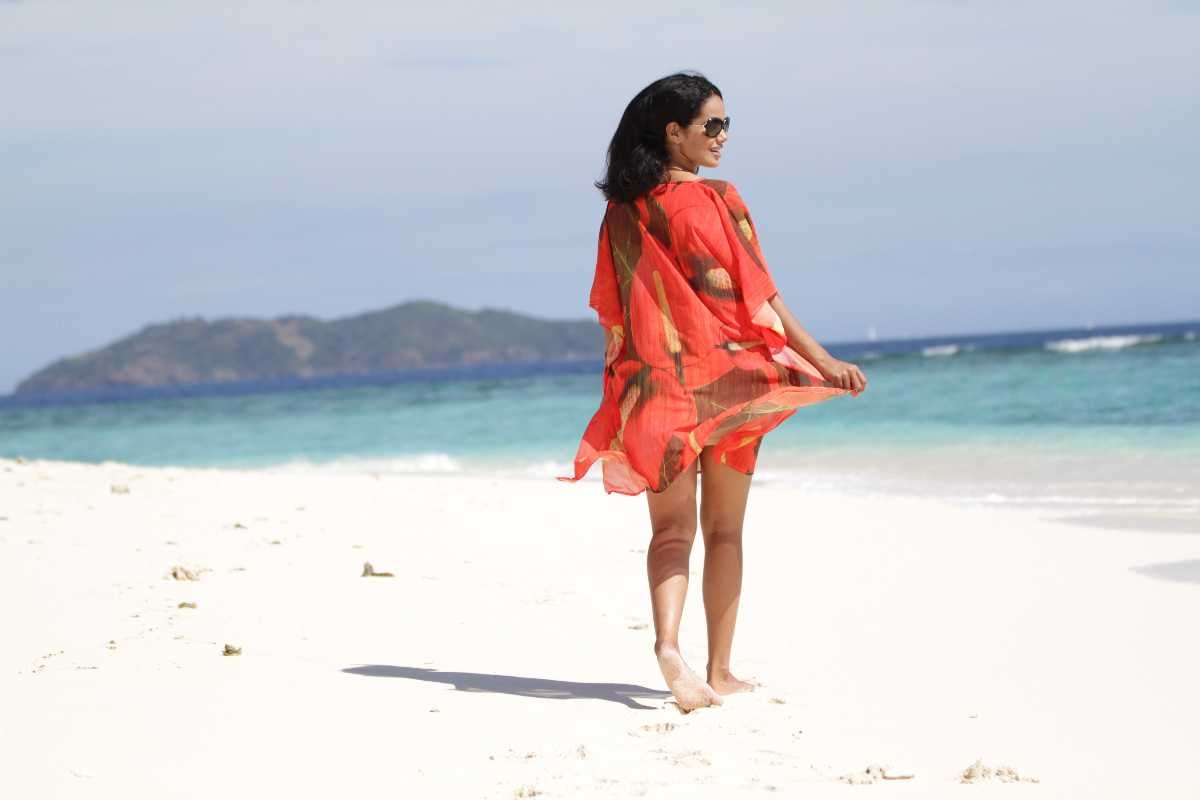 Casual wear:
If your idea of a beach day is just chilling by the beach rather than taking a dip in the water, you can also wear casual outfits like shorts and a tank top, sundresses and playsuits at the beach.
Evening Wear For Women
Maxi dresses:
Whether it is stopping by a bar for a couple of drinks, grooving to beats at a nightclub or having dinner at a fancy restaurant, you can never go wrong with a flowy, tropical-themed maxi dress. When you are not sure about what to wear in Singapore, throw on that maxi dress and convert into a fashionista!
Sequined shorts:
If the length of the maxi dress isn't your cup of tea and you want to jazz things up a bit, sequined shorts are the way to go. Pair them with a plain spaghetti top and get ready for an exciting evening in Singapore.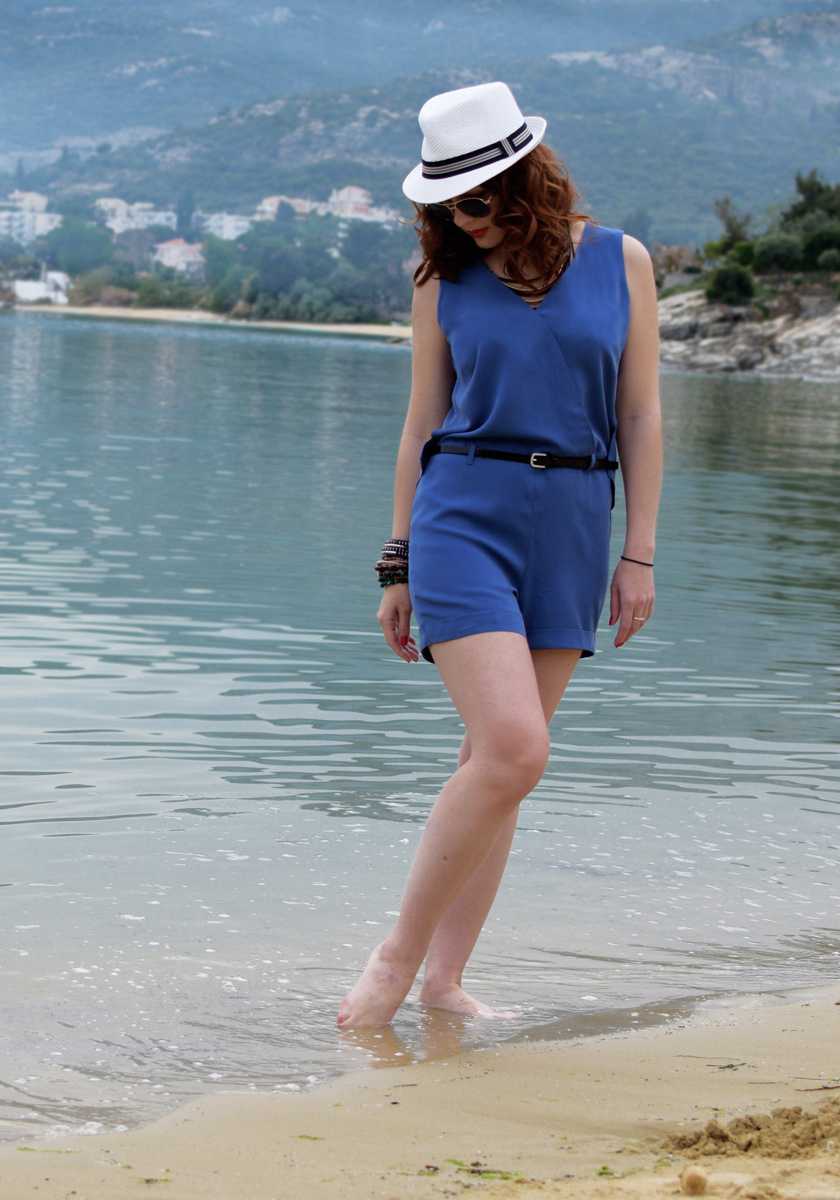 Long skirt
: A long skirt paired with heels is best for a summer evening. It brings a sophisticated sense of class to the outfit.
Footwear for Women
Gladiator shoes:
There's something very fashionable and classy about gladiators. They may be a bit of a hassle to put on but they will go with almost every summer outfit.
Open-toe sandals/Flats:
With the kind of heat levels that Singapore is known to exude, you will want to leave all your closed footwear at home. Let your feet breathe by choosing open-toe sandals or flats.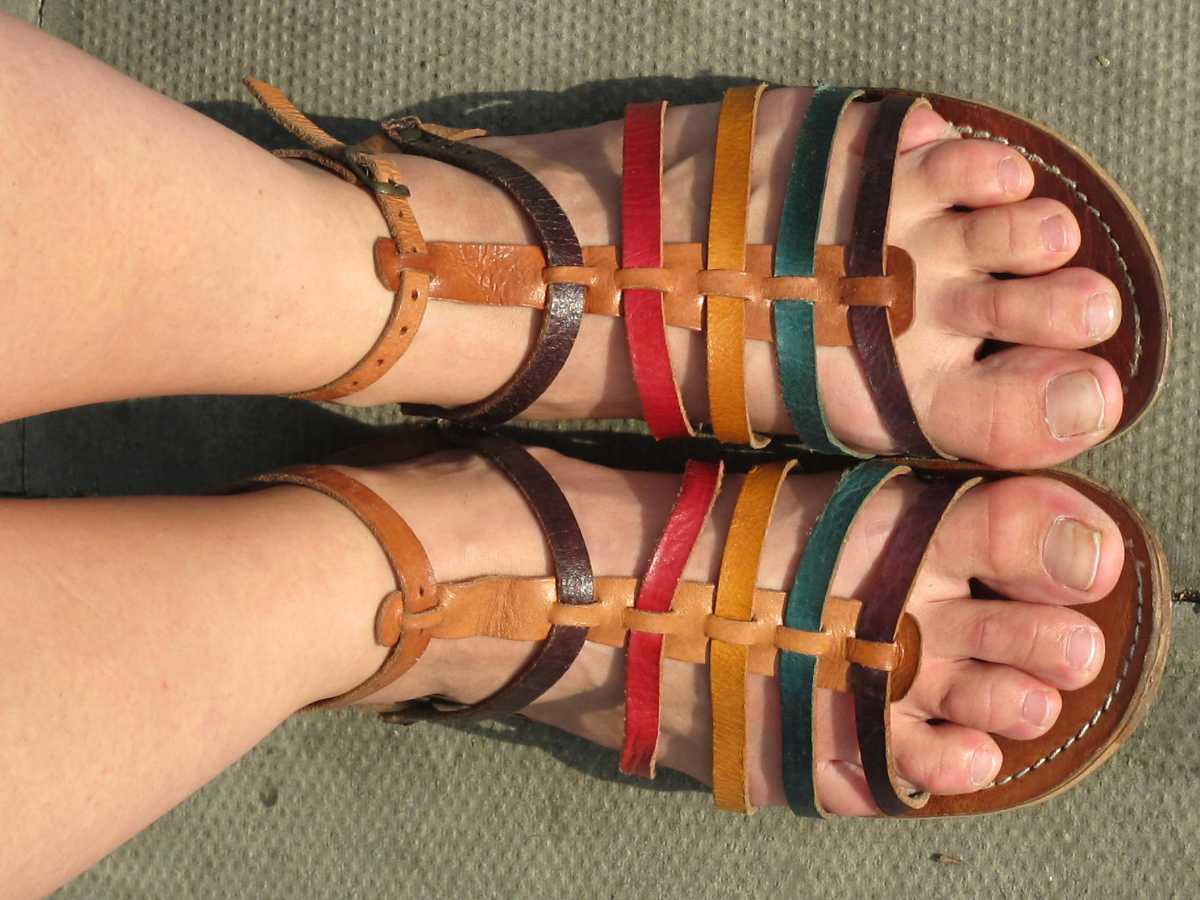 Flip-flops:
Singapore is flip-flop central. Needless to explain why these are the most comfortable footwear your feet can wear.
Hiking/waterproof boots:
If you are travelling during the monsoon season (December to March), waterproof boots are a must. The city also has frequent rain showers during the dry months. Hiking boots can be carried if you are planning on venturing into the wild.
Accessories
Sunglasses:
An absolute must. The Singapore sun can be brutal and unforgiving, so make sure you carry your favourite shades.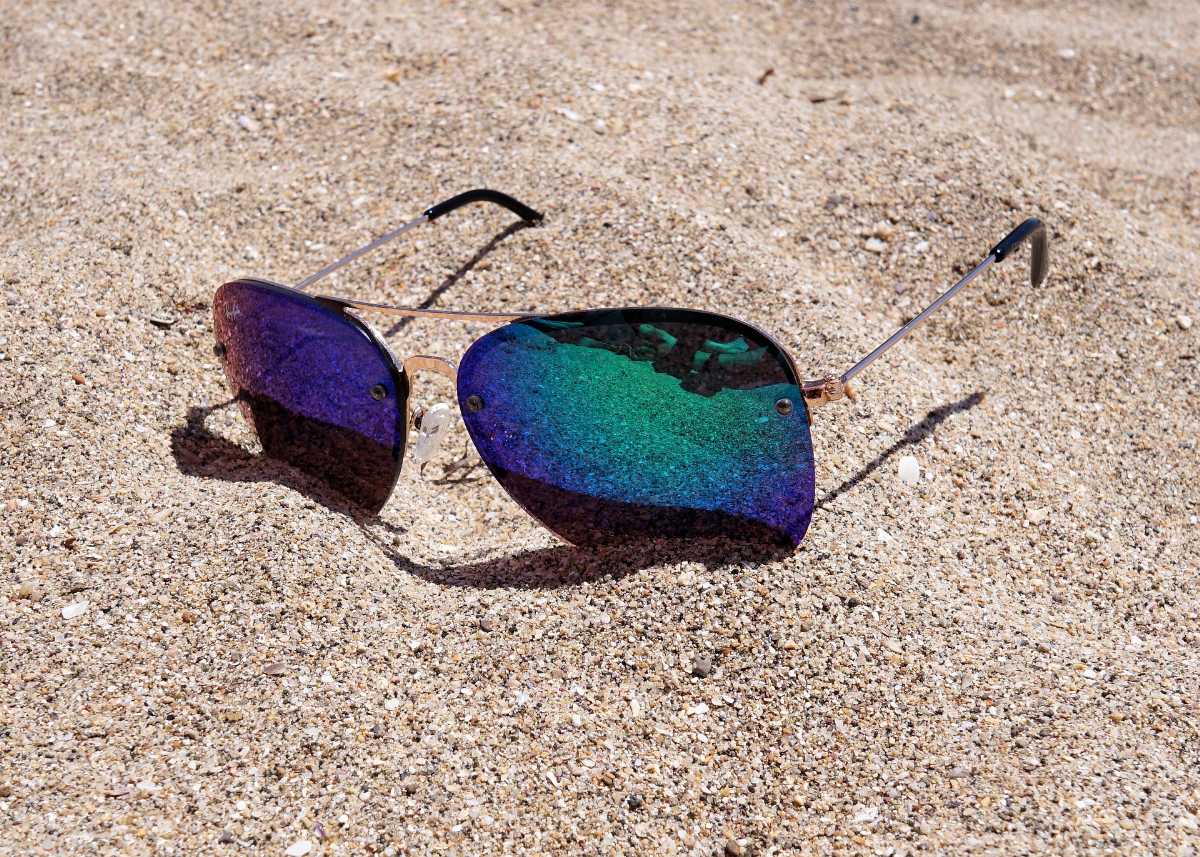 Fedora hats:
A fedora hat never goes out of style. Available in plenty at the local markets, fedoras help you add that extra oomph to your overall look while protecting your head from the heat.
Scarves:
Humidity in the air, havoc in the hair. Pack a pretty scarf to not only enhance your outfit but also protect your hair from getting frizzy.
Fashion for Men
Guys wondering what to wear in Singapore? We have got you covered, and yes, leave that denim back home as well! With Singapore's soaring temperatures, it is recommended to pack linen or cotton shorts, polo-neck tees, linen shirts, tank tops for beaches and chinos for evenings out. For shoes, espadrilles and flip-flops are the best matches not just for the temperature but for the style pairings as well. Do not forget to pack a sunhat/cap. Some nightclubs do not allow casuals like shorts so carry a pair of long pants just to be cautious.
For men on business trips, it is recommended to wear a suit since the Singaporean culture is quite strict on their clothing norms. For those who aren't used to the heat, you can avoid the blazer. On a brighter note, a majority of buildings in Singapore are air-conditioned, especially where business matters are concerned, so you won't have to worry about sweating through your blazer right before the meeting.
But here's the thing with Singaporean men's fashion, eccentricity isn't that common. So, unless you're going to prance out in a formal shirt with harem pants, you might want to think twice on the judgement that follows.
What to Wear Where?
For those who need a clearer idea on the usual dress codes for various locations and occasions in Singapore, here's a list that might help you reduce time in pairing the perfect outfit. Here's what you can wear at the:
Pub:
A reason to dress up, choosing the perfect pub attire requires you to be comfortable. So, wear perfect shoes, not-to-expensive clothes because there's dancing involved, of course, and carry light baggage so you have your belongings with you at all times, and won't be held back from enjoying the night.
Cinema:
Like every movie theatre, it is advisable to carry sweaters as it gets pretty chilly. And most of the theatres in Singapore are in malls which are air-conditioned too, so it won't be an extra deed to carry a sweater along.
Metro:
Same as above, warm clothes due to heavy air-conditioning. And since it's a very organised metro system, you won't have to worry about huge crowds that could possibly ruin your outfit or get-up.
Park:
A more outdoor affair, a trip to the parks of Singapore requires you to minimalize clothing and also wear full clothes to prevent sunburns. Maybe go for a thin cotton shirt paired with shorts and a pair of flip-flops. Carry a hat, sunglasses, a bottle of water and sunscreen compulsorily.
Fairs:
These are usually huge gatherings filled with great food and experiences at the fairs in Singapore. So, wear clothes that don't show stains easily - prevent wearing light clothes - and also, flaunt your best day clothes.
Fancy Clubs:
The hub for the sophisticated and classy, Singaporean clubs and bars boast executive pompadour. Fit right in by wearing the best in your wardrobe and a subtle note for men, wear full pants and closed shoes at all times to assure entry into these pubs.
Malls:
Wear warmer clothes to adjust to the contrasting temperatures from the outdoors to the indoors. Maybe a cardigan or a scarf to give you better shopping experience.
Packing for Suitable Weather
The weather of Singapore is as moody as it comes. With Summer temperatures go as high as 33 C during summers and 23 C during winters, the monsoons get pretty heavy too.
For the monsoons:
A logical norm, an umbrella has to be included in everyone's list and make sure it's a sturdy one too, it can get a bit rough. And for those who don't want to carry an umbrella while outside, a raincoat could be added to your list. The most pleasant thing about the monsoons in Singapore are the evenings - cool, pleasant and the perfect climate for those evenings in with a cup of hot tea looking out into the city from the balcony. It does get a bit chilly, so it is recommended that you carry a light jacket or cardigan.
For summers:
As mentioned before, the summer survival guide for Singapore includes sunglasses, a water bottle with you at all times and hats on during the day.
What Not to Wear in Singapore
Inappropriate swimwear:
There's no red light brighter than people wearing underwear or ill-fitted swimming 'costumes' in the name of swimwear to the beach. Avoid becoming a laughing stock by carrying appropriate swimwear. And make sure you wear it only at the beach.
Suede/Soft fabric shoes:
In the wetter months or when it rains during the drier months, fabrics like suede will go bad. It's recommended that you leave these softer fabric shoes at home.
White/light coloured shoes:
With a lot of walking and exploring being done, shoes tend to get dirty and are prone to wear and tear. Prevent ruining a perfectly good pair of shoes by leaving them back home.
Woollens:
Wool tends to shrink when wet and is insanely absorbent. Instead, opt for a light jacket or shawl to cover yourself with.
Heavy raincoats:
If you are aware of possible rain showers during your time of travel, remember that it also gets pretty humid as well. Carry a waterproof jacket than those heavy raincoats that will not just make you sweat but also takes an ample amount of storage in your suitcases.
Tips:
Singapore's UV rays can be unrelenting. Make sure you carry a good sunscreen for the beach and elsewhere.
Pack fabrics like cotton, polyester, silk and linen. They're light and suitable for the weather.
The city involves a great deal of walking, so carry shoes that are comfortable.
It may be scorching outdoors, but indoors, is air-conditioning on to combat the heat so it's advisable to carry a light Pashmina or a cardigan at all times.
Carry a sarong or a scarf to religious places. Singapore is not exactly a conservative city, but you may want to dress modestly when in places of worship.
To prevent discomfort due to humidity, change outfits or freshen up mid-day to prevent exhaustion. Carry a deodorant with you at all times.
Singapore boasts of its shopping, so in case you forget something, you will easily get it here.

And for the same reason, try keeping your suitcases a bit empty so you can come back with some goodies.
You see, it's a breeze when it comes to packing for Singapore. Just think, comfort and you are ready for a hassle-free stay at Asia's liveliest city!