Every individual has an urge to buy new and better things, and shopping is considered the best medicine. What better place to indulge in retail therapy than a mall, which has branded shops as well as other forms of entertainment, and exciting restaurants enabling you to easily spend hours here in rejuvenating your soul. The malls in
Singapore
are perfect for you, whether you're looking for souvenirs, updating your wardrobe, some of the classiest restaurants, exciting adventures, or just open spaces where you can admire the innovation and creativity of the unique architecture.
Here's the list of best shopping malls in Singapore:

VivoCity is the largest shopping mall in Singapore, located at HarbourFront (close to the HarbourFrount MRT station). It is one of those very few shopping complexes that is famed for its open space. VivoCity also houses a large outdoor kid's playground on level two, along with a rooftop 'Skypark'. The outlets at this mega-mall are spread across five whopping levels. The VivoCity Mall is also home to the largest cinema in the city, the biggest toy store, a beautiful wade pool and a vast amphitheatre, managing to bring together all the exciting features under one single roof.
Timings: 10:00 AM to 10:00 PM
Location: 1 HarbourFront Walk, Singapore
2. ION Orchard

Considered one of the most beautiful malls in Singapore, ION Orchard presents you with a glowing architecture, alluring the fashion enthusiasts and luxury shoppers. The luxury brand which is mostly on sale is Louis Vuitton along with other brands like Prada, Cartier, Miu Miu and YSL. The fashion brands present there are Aldo, Giorgio Armani, Calvin Klein, Dior and Fossil. The food hall named Food Opera situated in the mall has Singapore's best variety of food with over 80 vendors. ION orchard even hosts many art exhibitions and has an 'Official Cloud Spotting Area' owing to the
ION Sky
Observation deck.
Timings: 10:00 AM to 10:00 PM
Location: 2 Orchard Turn, Singapore
3. Knightsbridge Mall

The Knightsbridge Malls is part of the newfangled Grand Park Orchard Hotel in Singapore. It only has flagship stores of luxurious jewellery and fashion. It is two steps ahead of every mall as the retail outlets are allowed to customise their space and have direct street access. Knightsbridge has Asia's most fantastic luxury watch retailer, The Hour Glass Limited which sells brands like Hublot and Philip Stein. The stores here are Topman, Tommy Hilfiger, Top Shop. One of the main attractions of the mall is the massive 450 sqm media wall broadcasting news and the product launches that are very common here.
Timings: 12:00 PM to 9:00 PM
Location: 270 Orchard Road, Singapore
4. Paragon Shopping Centre

The Paragon Shopping Centre is a high-end mall at Singapore's famed Orchard Road. It is home to luxury consumer goods and sought-after items. Paragon has six levels including fashion stores, eateries and daily consumption namely Canale Patisserie Chocolatier, Jimmy Choo and Nike. Adjoining building with the Paragon Shopping Centre is the Paragon Medical Tower with renowned medical practitioners. They are made more attractive by having a pleasant atmosphere of live music every day except Tuesday and running regular promotions.
Timings: 10:00 AM to 9:00 PM
Location: 290 Orchard Road, Singapore
5. Bugis Junction

This Junction has many international retailers to keep you busy with Converse, Levi's, Adidas as well as some boutique stores selling locally produced products. There are flash sales that are held in the ground floor which sells discounted electronics, shoes and homeware. This mall in Singapore is not built in a modern style but surely has its essence intact with some cute cafes and bistros like KFC and McDonalds. If you love street food, then Bugis Junction has the best food court having classics which is a few bucks more than the price of the street food.
Timings
10:00 AM to 10:00 PM

Location
200 Victoria Street, Singapore
6. Mustafa Centre

Mustafa Centre has a different shopping experience and is unique from other malls. The basic speciality is that it is open for 24 hours and sells designer products at lower prices from watches to textiles and electronics. Shopping here is similar to shopping in an indoor market where no brand name but different labels are selling various items. You cannot go through the mall on the first visit because it's vast. The basic brands include Davidoff, Hugo Boss, Bvlgari, LOréal, etc. It has many other types of stores for public convenience like hotel reservations, air travel and foreign currency exchange.

Timings
11:00 AM to 8:30 PM

Location
145 Syed Alwi Road, Singapore
7. Mandarin Gallery

Mandating Gallery brings a high-class shopping experience with the best international designers and tailored shopping. This mall in Singapore is gracefully filled with brands like Marc Jacobs, Montblanc, Galliano, Emporio Armani, etc. It has over 50 stores which give the customers a VIP treatment and personalised service from the managers of the store. It has products for all, be it a mobile phone to a suitcase. There is the Mandarin Orchard Hotel next door where there is a Club Lounge and even hosts the Singapore Food Festival.

Timings
11:00 AM to 10:30 PM

Location
333A Orchard Road, Singapore

Suntec is a vast multiplex swanking an exhibition, a shopping mall, office tower blocks and conference centre. Because of its big size, there are many flagship stores, movie theatre, sports tournament and video arcades. This mall contains many other attractions other than shopping which can keep you busy on a boring afternoon. For the ease of the shoppers, the multiplex is segregated into four designs, brands including GAP, Guess, Polo Jeans, Nike, Swatch, Tissot, etc. There are entertainment facilities in Suntec being the fitness centre and a lot of computer games galore.

Timings
10 AM to 10 PM

Location
5 Temasek Blvd, Singapore
9. Ngee Ann City

This mall is a perfect fit for the customers as it's a multi-storey building having stores which are useful for all the customers including beauty parlours to bookstores. It also recognised the art section and boasted the designer section including Dior, Gucci and Cartier. It even has European brands like Mango, Zara but as the accent suggests, it mainly has Japanese brands. The main store located here is the Takashimaya Department Store including Bvlgari, Hermès, Polo Ralph Lauren and the other 130 stores including luxurious brands. There are many events held in the Ann City like Sumo Wrestling, Rock Climbing and Jousting.

Timings
10 AM to 9:30 PM

Location
391A, Orchard Road, Singapore
10. Far East Plaza

Far East Plaza has all the trendy clothes at a low price and has a right mix of Hong-Kong Style, Korean style, retro and vintage apparels. This mall in Singapore has many a large variety of shops which will make you experiment with new things, be it footwear or accessories. It won't have the branded shops, but discounted clothing would be available which seems very creative, making the idea of cheap shopping in Singapore fun. It even has small dress boutiques where you can get your tailor-made clothes according to your whims and wishes!

Timings
10:00 AM to 10:00 PM

Location
14 Scotts Road, Far East Plaza, Singapore
11. Anchorpoint Shopping Centre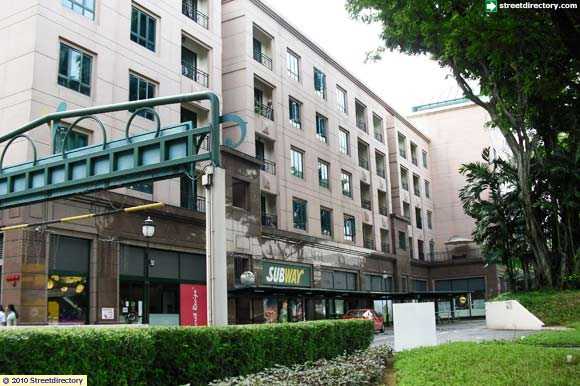 Anchorpoint Shopping Centre is the place to go to buy branded luxury at pocket-friendly prices, be it on clothes, shoes, electronic goods, etc. Get the best in trends for rates as low as SGD 5 per piece during the Centre's weekly sales. Also, it houses a clinic, a supermarket, a full-fledged food court and even a laundrette. The Anchorpoint Shopping Centre lets shoppers stay atop of fashion, with the latest trends and the lowest prices. Here's a tip, they don't tolerate bargainers.

Timings10:00 AM to 10:00 PM
Location370 Alexandra Road, Singapore
12. IMM Outlet Mall

IMM Outlet Mall is the biggest outlet mall in Singapore. The mall's significant portion is occupied by around 85 outlet stores, 215 retail shops and 60 food and beverage stores. This outlet mall sells all the top-notch brands at low prices which assures that the high quality is maintained. IMM Mall has different discounts all year. It has around 80% on every retail outlet which attracts the customer to empty their wallet here. The clothes sold here are renowned for their quality and trend!

Timings10:00 AM to 10:00 PM
Location2 Jurong East Street 21, Singapore
13. City Plaza

Being the oldest mall in Singapore, City Plaza is the perfect mall for cheap shopping. The mall has an entire floor dedicated to clothes. This plaza offers a variety of tops, pants and dresses at a budget-friendly price. The shops in City Plaza also buy clothes from the people who are willing to sell their clothes for a modest sum of money. Many retailers and fashion bloggers buy fashion items from City Plaza in bulk because of its excellent quality and low price. City Plaza has many offers for you on bulk purchase too which attracts the customers even more.

Timings
9:30 AM to 10:00 PM
Location
810 Geylang Road, Singapore
14. Sim Lim Square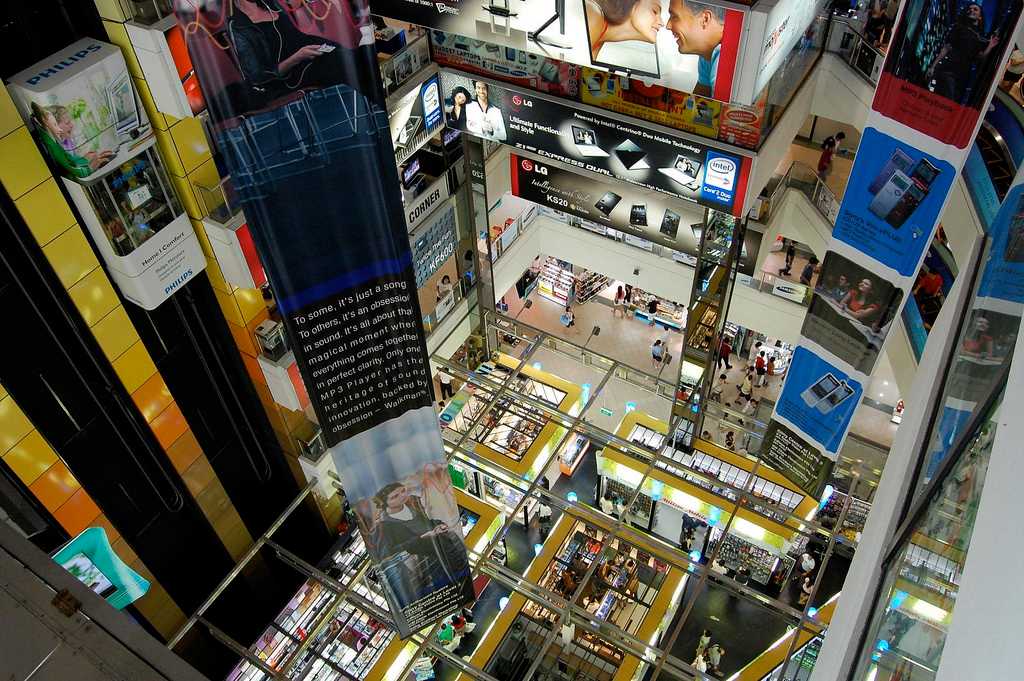 The ideal one-stop shopping mall in Singapore for techies, gadget fanatics and IT professionals, Sim Lim Square adorns the Rochor Canal Road with its six whopping levels. Bustling with stores, each featuring a plethora of useful and amazing gadgets, this spectacular shopping and retail complex is a haven for everyone who loves a good bargain on IT products and electronic goods. From highly sophisticated digital cameras to rewritable compact discs, from sleek LED television sets to a range of computer parts, Sim Lim Square has it all.

Timings
9:30 AM - 9:00 PM
Location
1 Rochor Canal Rd, Singapore

There are many malls in Singapore where you can shop till you drop. They provide all the stuff that your heart desires. If branded things are what you are looking for, then this is the perfect destination for you. Singapore can never bore you, be it shopping, eating or entertainment so pull up your socks and head to your favourite mall to empty your pockets!
~ Written by - Devyani Makan