Universal Studios Singapore offers a plethora of themed dining and shopping options. Indulge fancies and become part of mystical worlds at the different themed kiosks and restaurants, and sample the finest inspired cuisines from different eras and universes! The stores sell official merchandise from different characters and delightful souvenirs to take home.
Hollywood
Step into old-school glam at Hollywood for the juiciest burgers, All-American fries, and delicious milkshakes. The stores here sell movie memorabilia, arcade games, and different souvenirs.
Restaurants: Mel's Drive-In, Starbucks
Stores: Hello Kitty Studio, Hollywood China Arcade, Universal Studios Store, Minion Mart, The Dark Room, Silver Screen, The Brown Derby, That's a Wrap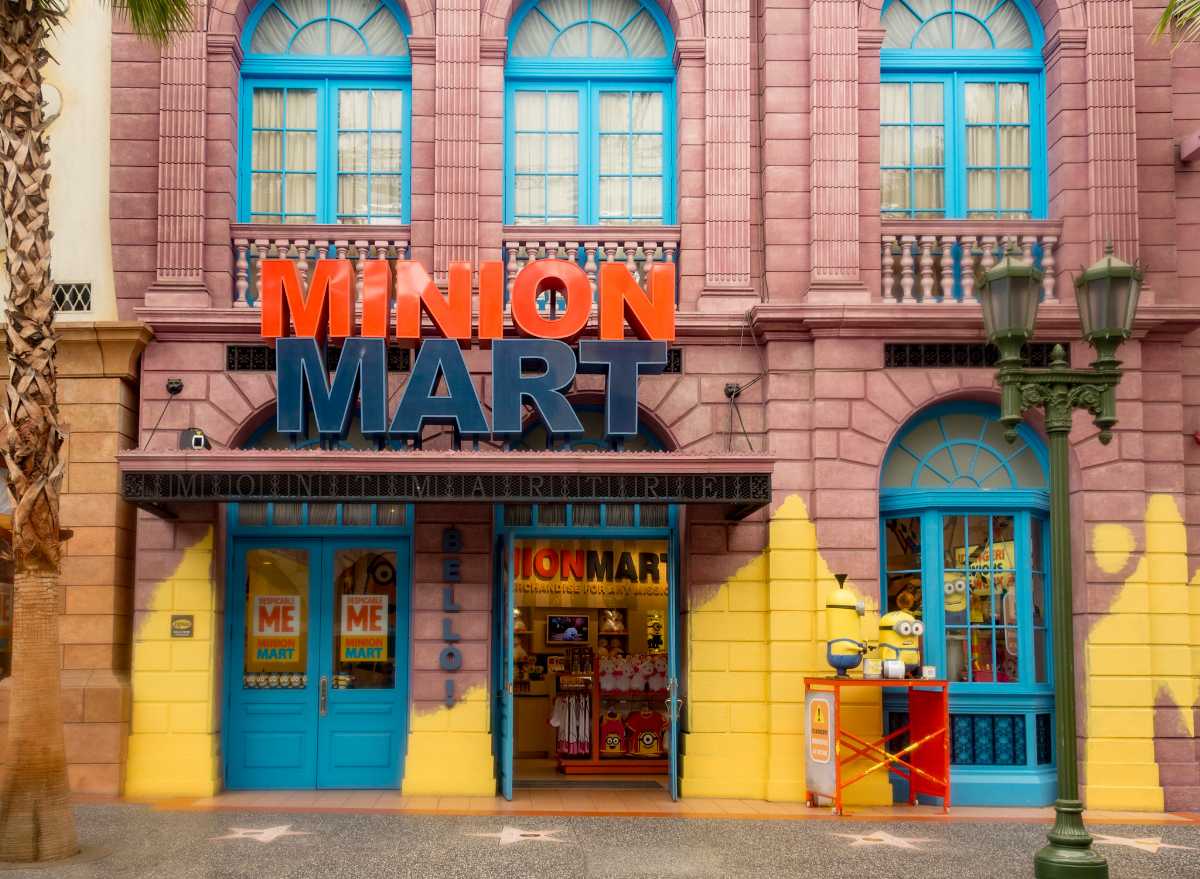 New York
Bite into a delicious slice of New York pizza or sample the gourmet steaks at the Big Apple's finest. The Sesame Street store here is the biggest in Singapore, with official merchandise and a play area.
Restaurants: KT's Grill, Loui's NY Pizza Parlour
Stores: Big Bird's Emporium
Far Far Away
Try the different comfort food options here, including chicken wings, burgers, and delicious ice creams. Watch the world of Shrek come to life at the store here, featuring interactive exhibits and Shrek collectables.
Restaurants: Fairy Godmother's Juice Bar, Friar's, Goldilocks
Stores: Fairy Godmother's Potion Shop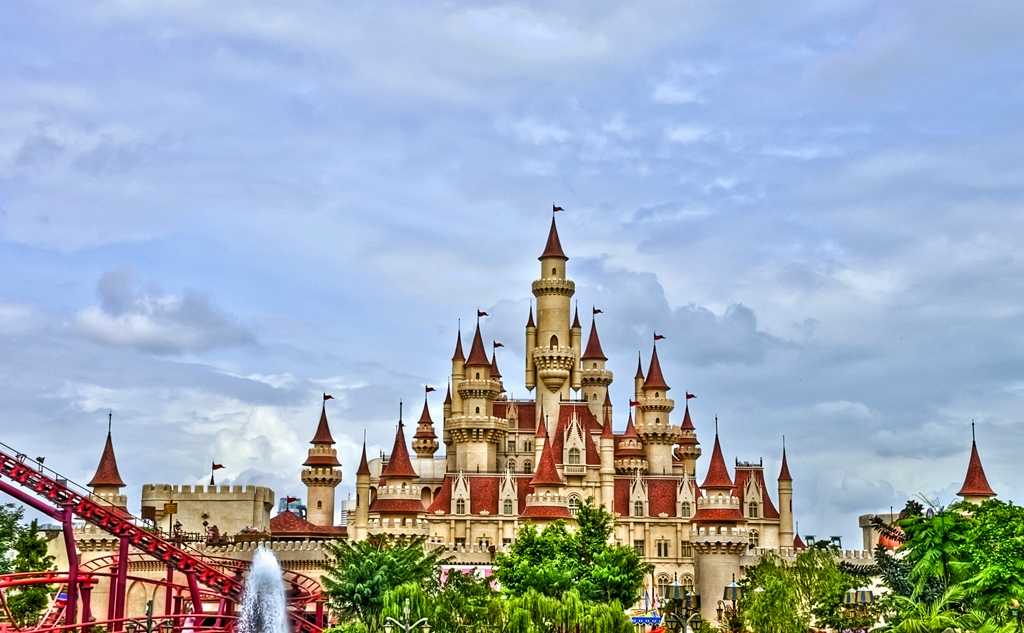 The Lost World
Bite into scrumptious hotdogs or local delicacies like lobster curry noodles at The Lost World. The glow-in-the-dark hats and shirts at the stores here are a big hit with children and parents alike!
Restaurants: Discovery Food Court, Fossil Fuels
Stores: Jurassic Outfitters, The Dino-Store
Madagascar
Check out delicious Southeast Asian curries, or go for Mexican churros and bingsu desserts at the snack shack. The bamboo-themed store here sells Madagascar-inspired collectables and dolls.
Restaurants: Marty's Casa Del Wild Food Court, Gloria's Snack Shack
Stores: Penguins Mercantile
Ancient Egypt
The restaurant in this zone serves Indian, Turkish, Lebanese, and Mediterranean food - the butter chicken Biryani and Mutton Masala are lip-smacking. Take home replicas of Egyptian artefacts and excavations from the store here.
Restaurants: Oasis Spice Café
Stores: Carter's Curiosities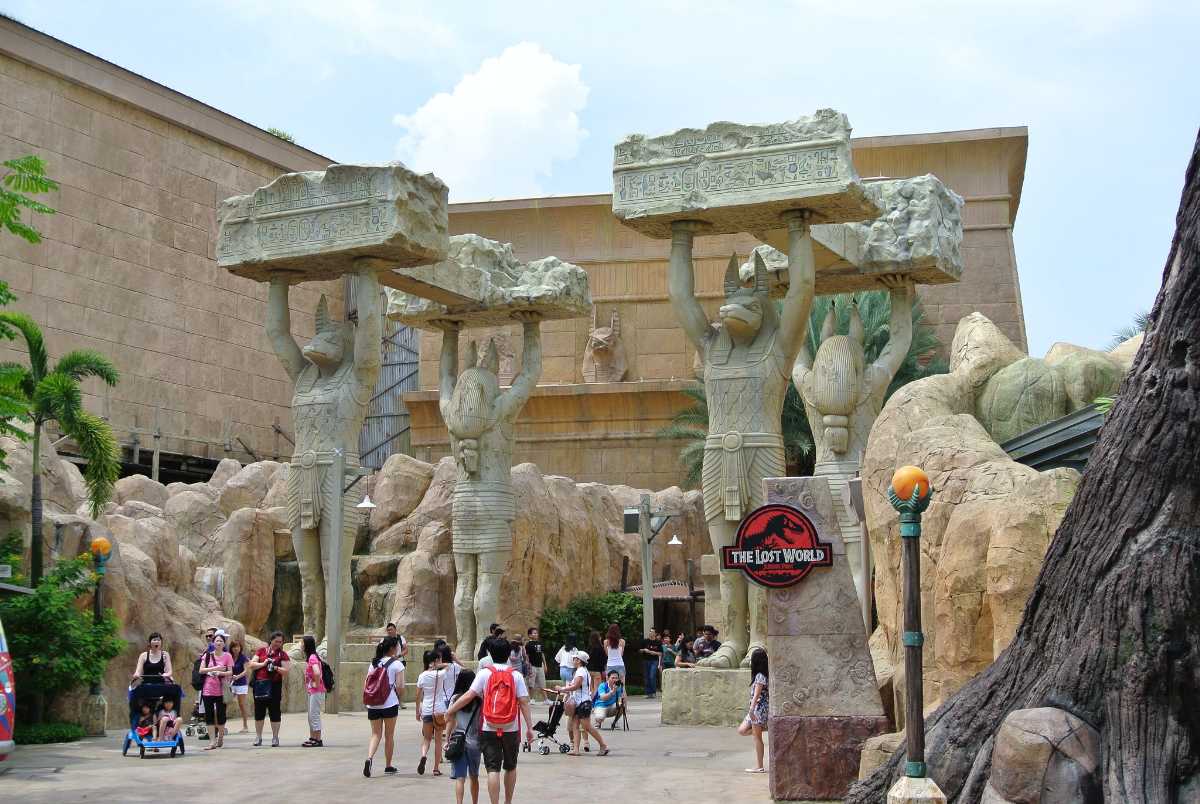 Sci-Fi City
Indulge the sweet tooth with yoghurt ice cream in fun flavours, or try Asian delights with a fiery twist at StarBot. Official Transformers merchandise – including action figures and clothes - awaits shoppers at the store here.
Restaurants: StarBot Café, StarDots
Stores: TRANSFORMERS Supply Vault