\With the cosy and classy restaurants, beautiful lights illuminating the streets and the night, vibrant beaches, rooftop bars and gorgeous gardens, the romantic places are plenty in Singapore, giving an array of places to visit in Singapore for couples. If you are looking forward to some inspiration for executing that perfect date and impress your partner, then let us be your wingman and guide you on where to go to for a special evening in Singapore.
Check out these 25 Perfect Romantic Places in Singapore:
1. Changi Point Coastal Walk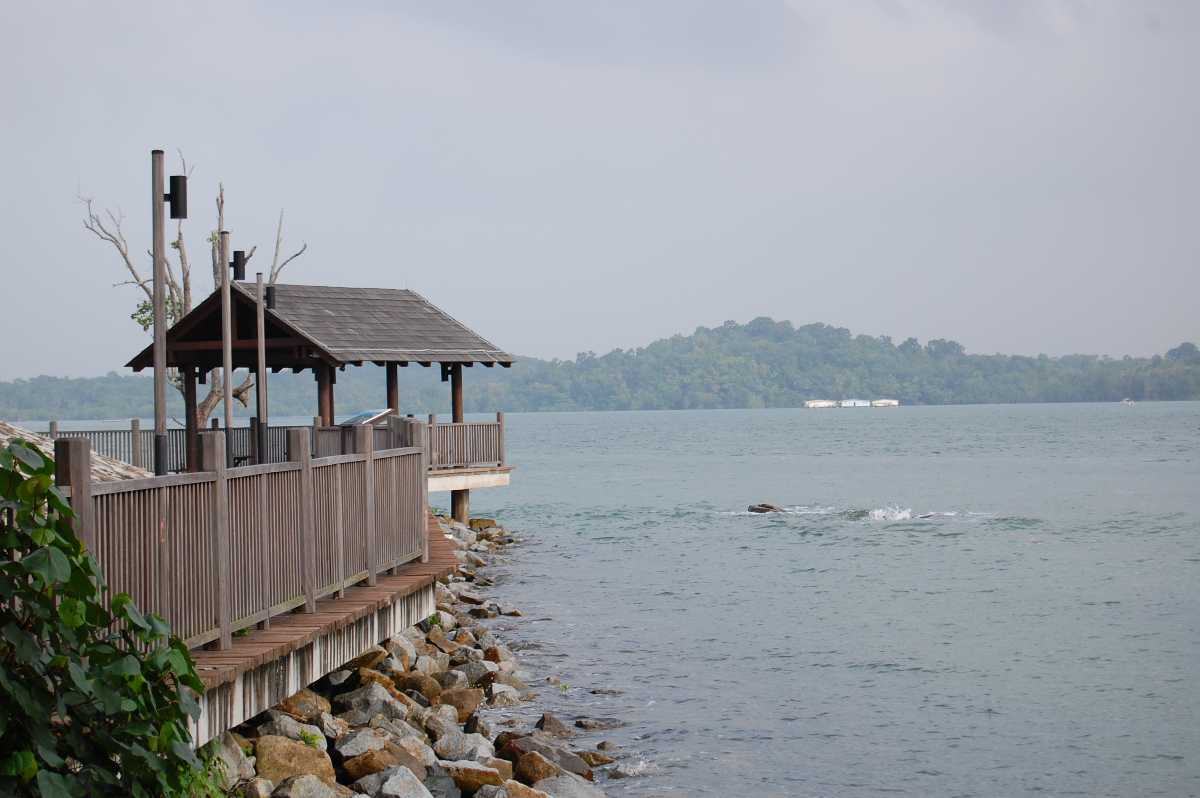 Also referred to as Changi Boardwalk, this is a 2.2 km pathway along the coastline. This simple yet beautiful spot has several entry points leading to the Boardwalk. While you can surely go on a romantic walk with the vast sea spread out in front of you, what's more exciting is that you can catch one of the bumboats and head out to the sea to measure its vastness with your partner.
Timings: Open 24 hours
2. The Ritz-Carlton, Millenia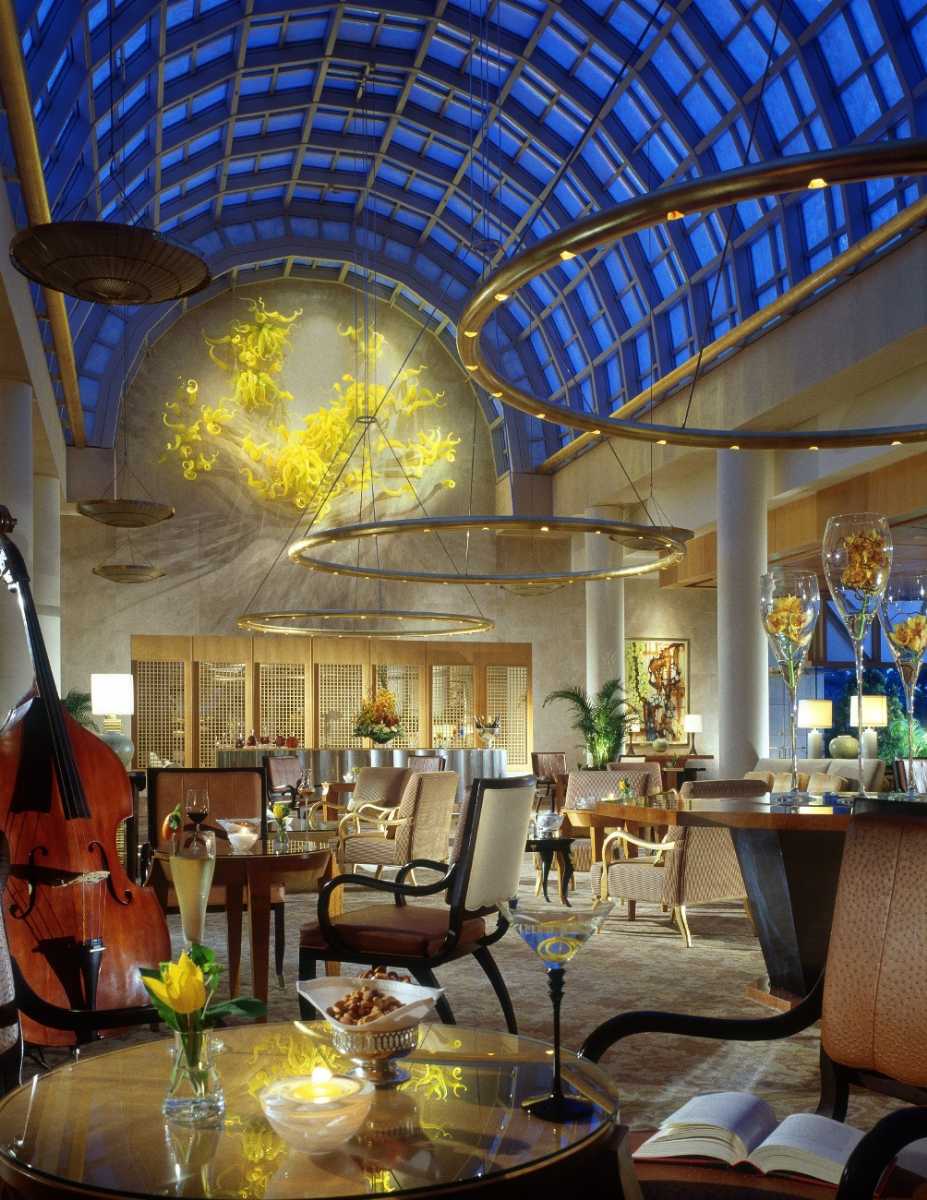 If you are planning a lovely vacation in Singapore, a great place for a romantic escape with your partner is The Ritz-Carlton, Millenia. Given its iconic location in
Marina Bay
, it is a great place to visit in Singapore for couples. Serenade your sweetheart with a gorgeous suite at this luxury hotel with mesmerising views. Relish the award-winning dining at Colony and the one Michelin star Summer Pavilion or indulge in tranquillity at the exclusive The Ritz-Carlton Spa. Do not miss out on the Afternoon Tea which is a tradition here that will offer you a delightful tea experience in a sophisticated ambience. In case your partner is an art enthusiast, then they are in for a treat as The Ritz-Carlton is a proud owner of the 4,200-piece art collection of museum quality with artworks contributed by some of the most famous artists of all times.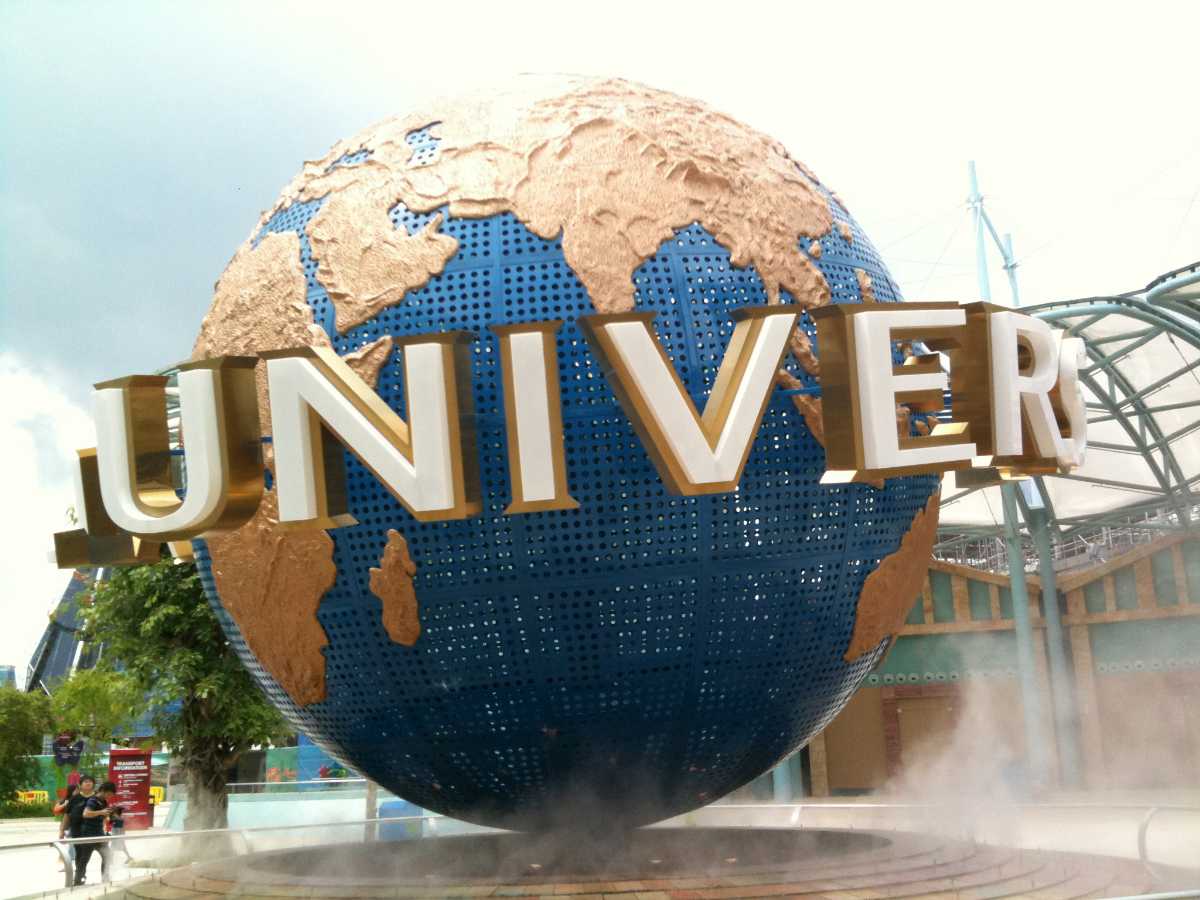 For couples looking out for some adventure in Singapore, Universal Studios is a must-visit attraction. Everyone has a dream of visiting the epic 'Universal Studios' and finally when the dream is coming true, make it special by planning the trip well so you can enjoy most of it without missing out on anything significant spread out on the 20 hectares area. If you are a real thrill-seeker, then try Battlestar Galactica: Cyclon, Jurassic Park Rapids Adventure, Transformers the Ride, Revenge of the Mummy and many more. Among other things that you must try are: meet and greet characters from movies, buy movie merchandise for memories and devour the infamous 20-inch pizza at Louis' Pizza in New York. Click some romantic pictures at the movie sets to get them framed later.
Tickets: SGD 76
Timings: 9:00 AM - 10:00 PM
4. Le Binchotan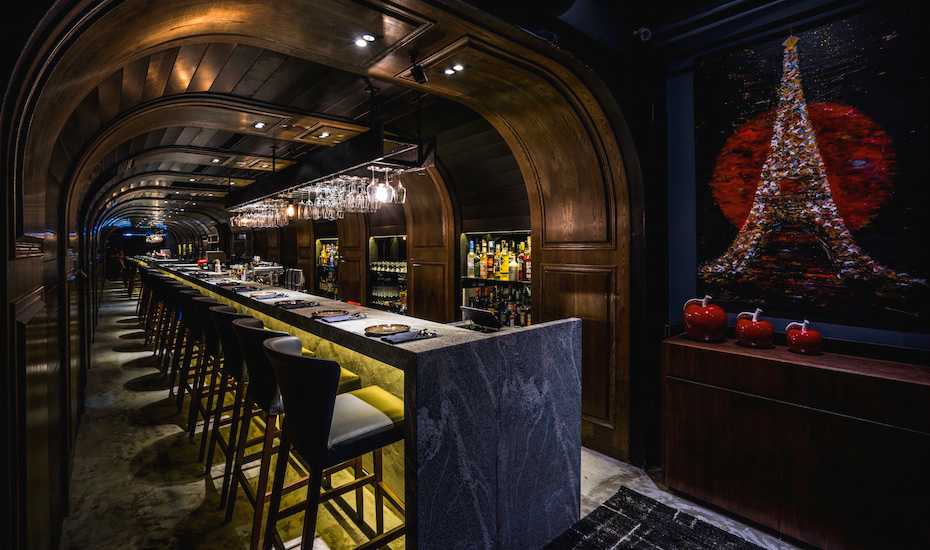 Being at Le Binchotan feels exclusive. Hidden in an alleyway, on your visit to the restaurant, you will get the feeling of being on a secret mission. The food items here are smoked over white charcoal, and that's where the place gets its name from - Binchotan. This uber-cool French-Japanese restaurant has décor that resembles a wine cellar. Considered in Singapore's most beloved romantic place, the desserts at this place are just out of the world and will fetch you some extra brownie points if your lover has a sweet tooth - the Smoked Chocolate is recommended.
Timings: 11:30 AM - 12:00 AM

Where: 115 Amoy Street, #01-04 Telok Ayer Conservation Area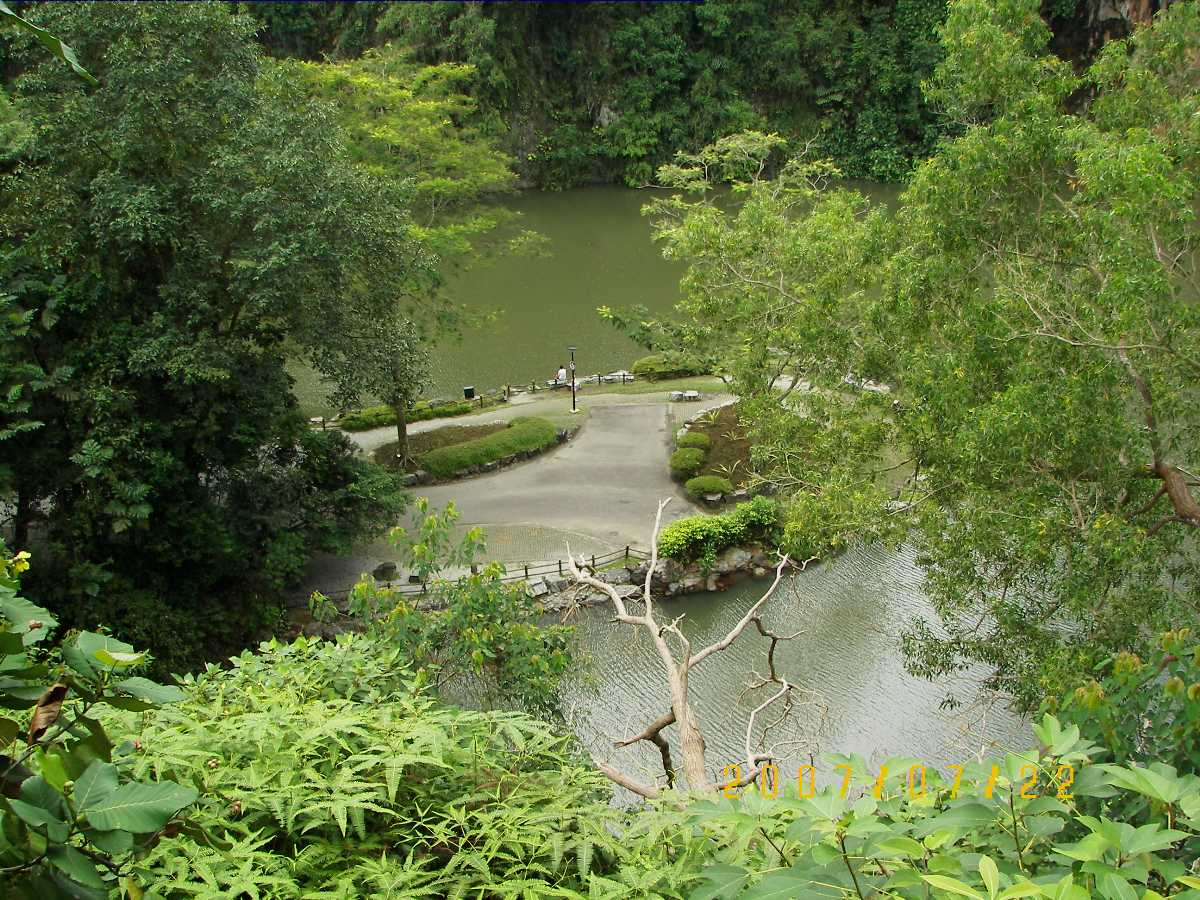 The idea of spending an hour with your love interest amidst nature certainly increases the romance quotient of your date, and there will not be a better place then Bukit Batok Town Park. In case you are not able to visit the Guilin in
China
, do not worry, this place which is also known as Little Guilin offer a picturesque which makes it a popular couple hangout place in Singapore. The tranquillity of the lake can be best enjoyed from the two dome-shaped structures. If you are looking forward to an unforgettable photo shoot, then the rock cliffs are there to serve as a magnificent backdrop in your cute couple pictures.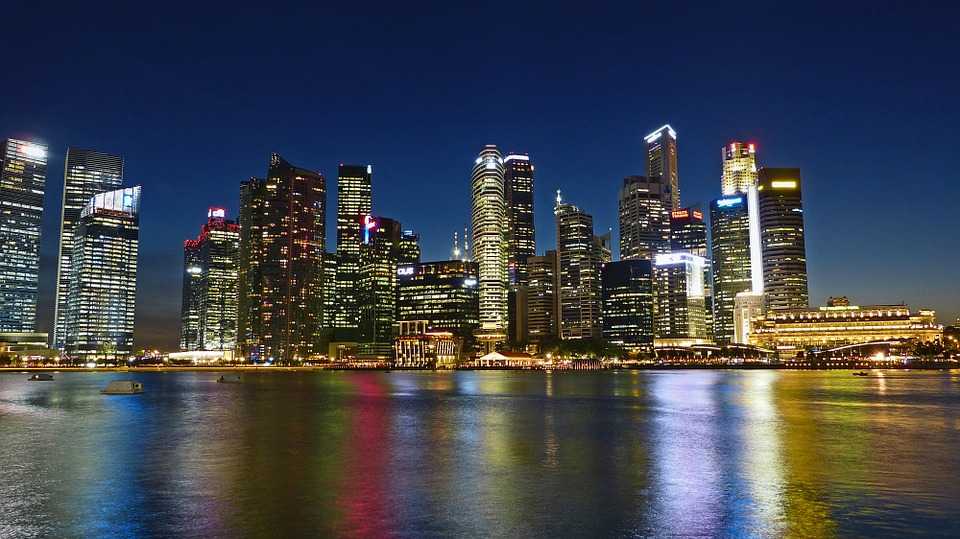 Have you always been fascinated by the idea of going on a cruise with your lover? Well, the moment is here; take a ride on the Singapore River and add a memorable chapter in your romantic novel of memories. The bumboats are the very essence of Singapore as they are pure heritage coming from an era gone by. So, escape on an hour-long leisurely boat ride and pass by the major tourist attractions in Singapore. The good part is that you will be given an option of choosing between going on an electric bumboat ride during day or night. Make a choice and woo your partner by the romantic, relaxing and memorable fun journey across the river waters.
Timings: 9:00 AM - 11:00 PM
Ticket: SGD 25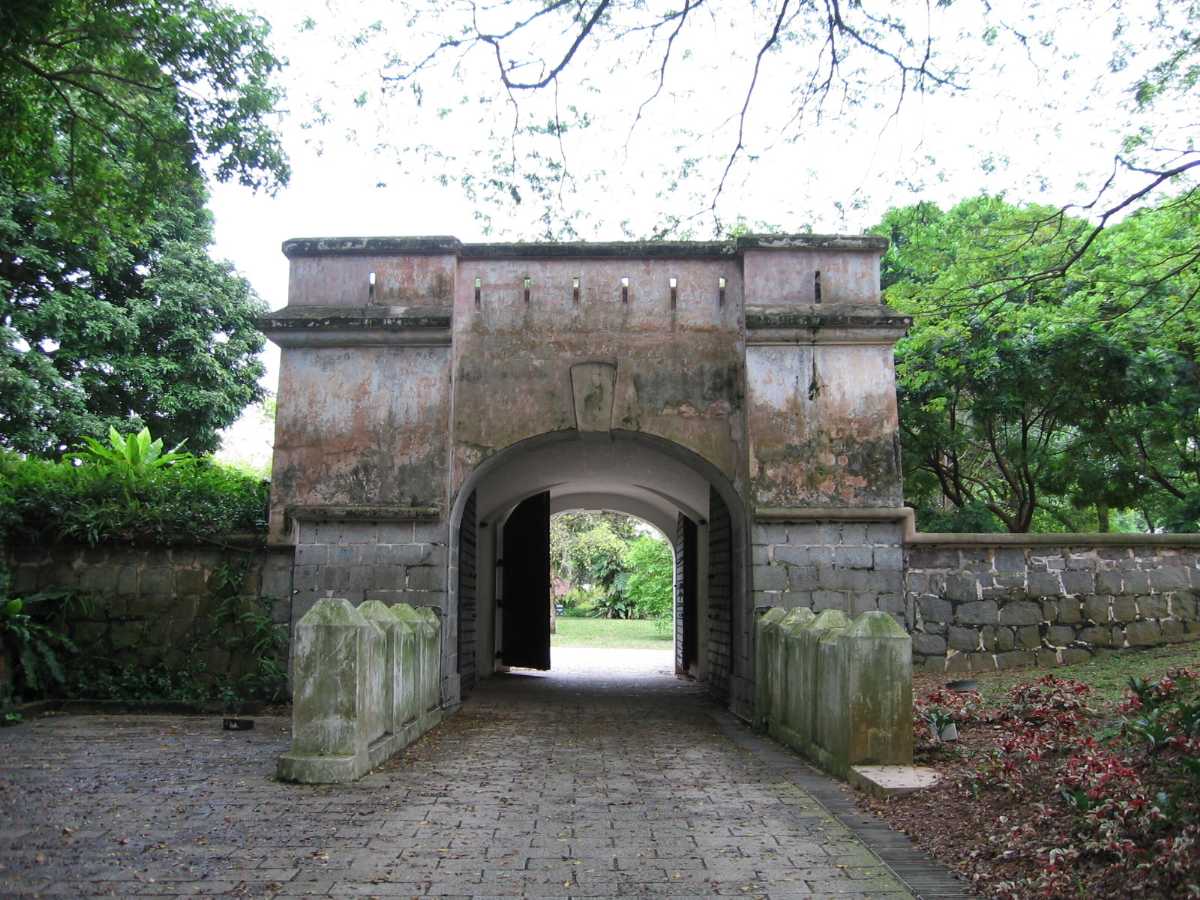 If you are in search of taking your date to a spot with an impressive view, there's nothing that beats the sights from atop a hill, thus, head out to the Fort Canning Hill. With a great history when there were palaces of 14th-century kings, Fort Canning Park offers a treat for the history buffs. The serene vibe on the hilltop or the rich heritage of the artefacts that can be found here, this place can be your secret escapade. You would do well if you and your partner are searching for some quiet place to spend a few hours at this verdant landscape.
8. The Ottomani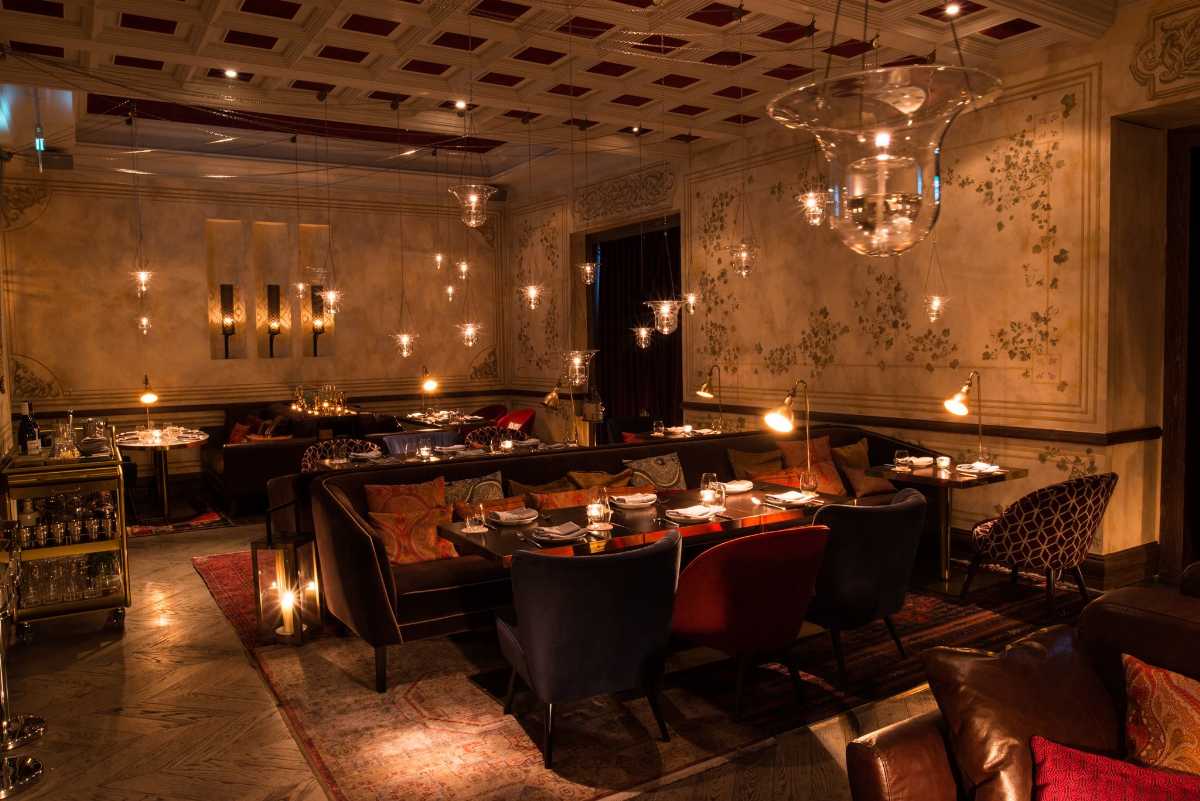 To set the mood for the perfect dinner date, visit The Ottomani for a luxurious New Middle Eastern Supper Club in Singapore and surely one of the best dating places in Singapore. The plush couches and the exotic décor is a great set up if you are cosying up to someone new. You will fall in love with the royalty meals served here, with each bite. They specialise in blending the rich flavours with current food trends where they focus on getting the ingredients from their land of origin, even if it means getting it from
Turkey
or
Morocco
.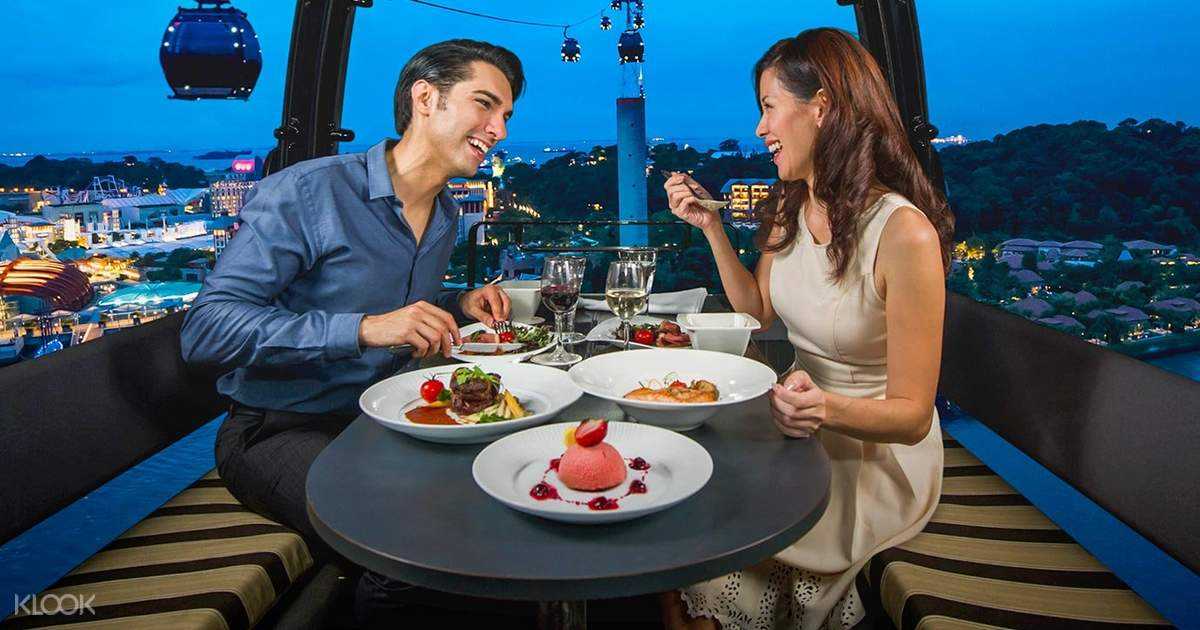 How does the idea of sky-high meal sound to you? Perhaps a romantic ride such as Singapore's famous Cable Car is something you would care to indulge in. Get a chance to step into your private cabin to enjoy the panoramic views of the city while you savour each bite of the 4-course meal. The glamour that comes with this experience lies in the fact that your Cable Car will take off from the Faber Peak Singapore which is located 328 feet above the sea level. Sip your exotic welcome drink while you view the vibrant city bustling with energy in the nightlights.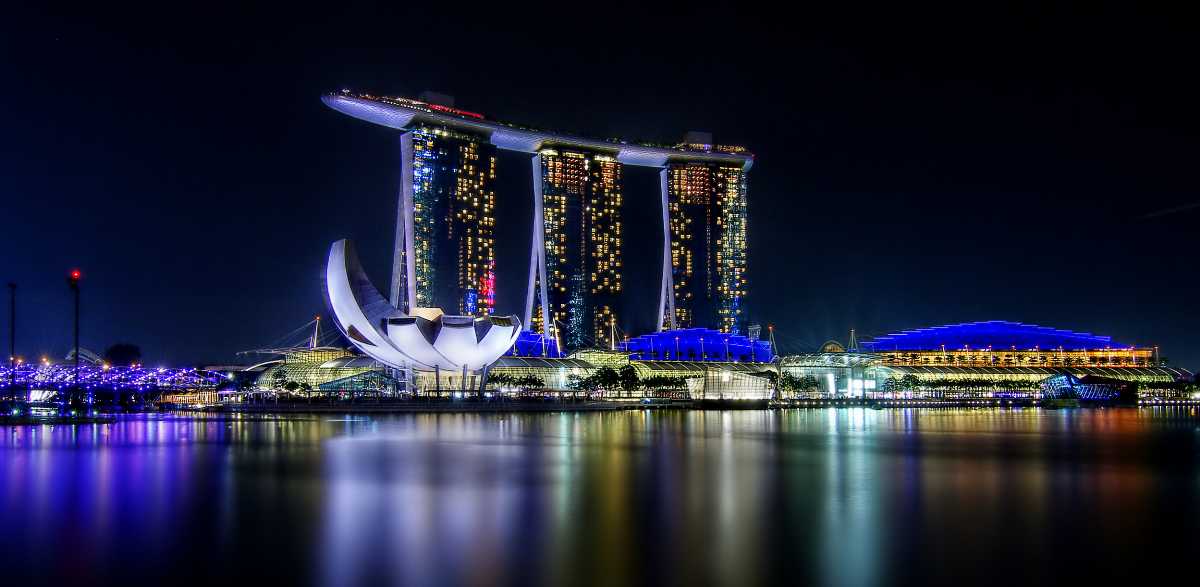 Head to Marina Bay Sands to luxuriate at the integrated resort which boasts of royal accommodation facility with 2561 room hotel, an upscale shopping mall and an infinity pool with a stunning skyline of Singapore. For those who prefer to do things in style, this is the place to woo your partner. If you're looking to propose your sweetheart, do it here with a magical 360-degree view of the city. Do pack your swimsuit and make sure that you splash some water in the infinity-edged swimming pool where you can witness the picturesque sunset. While you are here, get a taste of authentic Italian cuisine at Pizzeria Mozza by celebrity chef Mario Batali.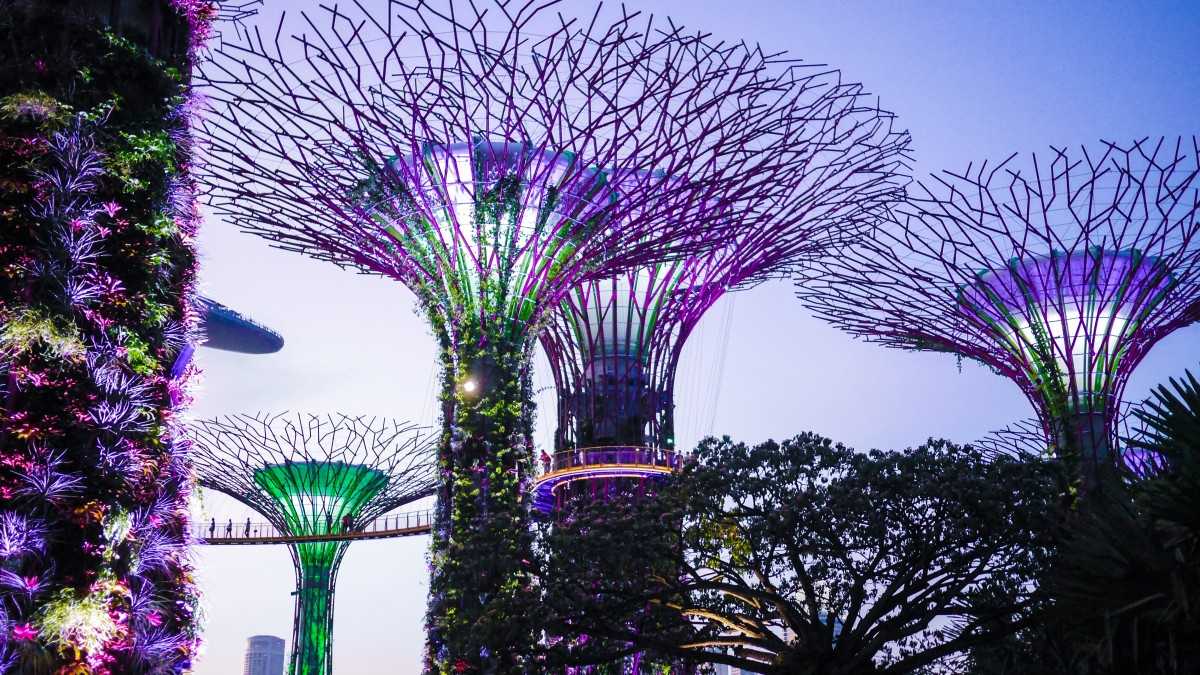 Someone in love always tries to take romance to a new level, and for such lovebirds, a visit to the Gardens by the Bay is mandatory. Stroll with your dear one hand in hand while you both marvel at the extraordinary architecture. Once you reach Gardens by the Bay, make a grand entrance into the
Flower Dome
where you will be surprised to find the cool climate in contrast to Singapore's tropical climate. There are succulents, baobabs and desert plants from across the world inside the Flower Dome. Explore all the nine zones of the Gardens by the Bay, the
Cloud Forest
and the
Supertree Grove
. You can also dine in the restaurant, Pollen, that sits on top of the tallest 'tree' here. You can avail the personalised buggy facility offered by the restaurant which will pick you from the Gardens by the Bay and drop you at the Plaza's entrance that leads to the restaurant.
12. Peony Jade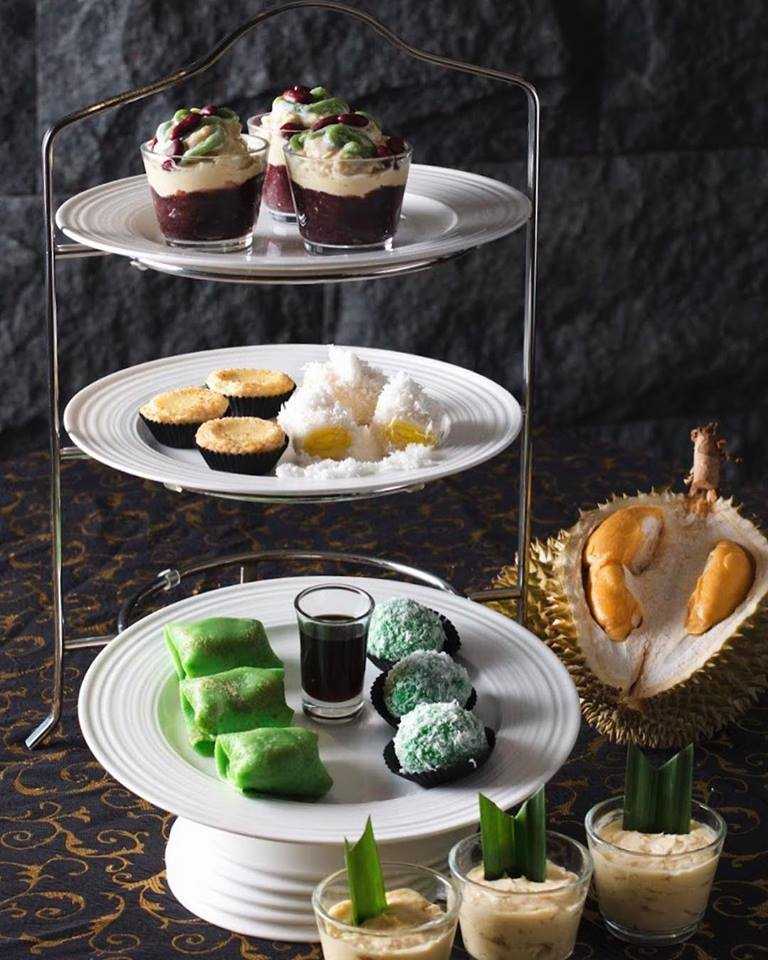 The fancy interiors and the lively ambience at Peony Jade make it a wholly unique and an intimate dining affair. The restaurant is built in a refurbished warehouse alongside Singapore River. Treat your darling at this elegant space catering to Szechuan and Cantonese cuisine with a majestic view of the river. The true gastronomical affair here will suit your taste buds while their hospitality will blow your mind. Make a note for trying their signature Ex-Crown Prince Flaky Teochew "Orh Ni" Mooncakes.
Timings: 11:00 AM - 2:30 PM, 06:00 PM - 11:00 PM
13. Sugarhall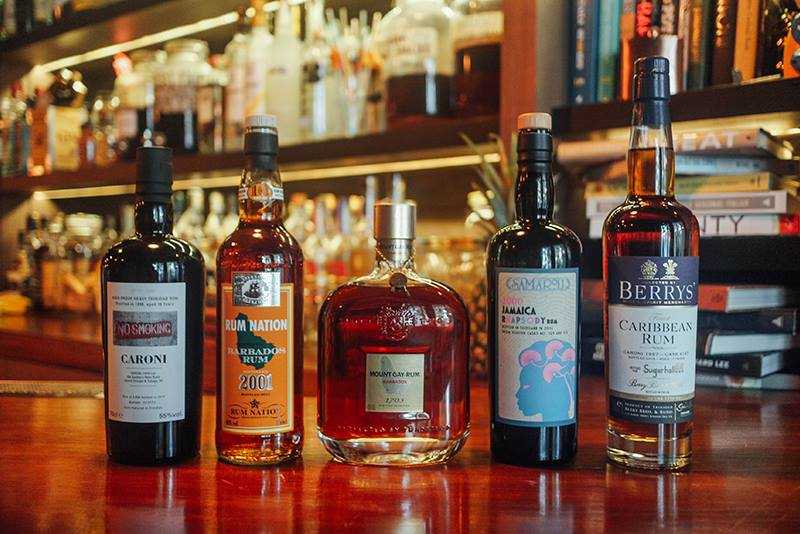 Dining at Sugarhall evokes a rustic charm of a traditional steakhouse but in a contemporary style. The place offers a lovely ambience, perfect to pop that one question that has been occupying your mind lately. Their rum-themed bar will churn out the most special cocktails to compliment your flame-kissed steak. With some peppy Jamaican reggae tunes playing the house, groove the night away with your beloved.
Timings: 6:00 PM - 1:00 AM
14. Maggie Joan's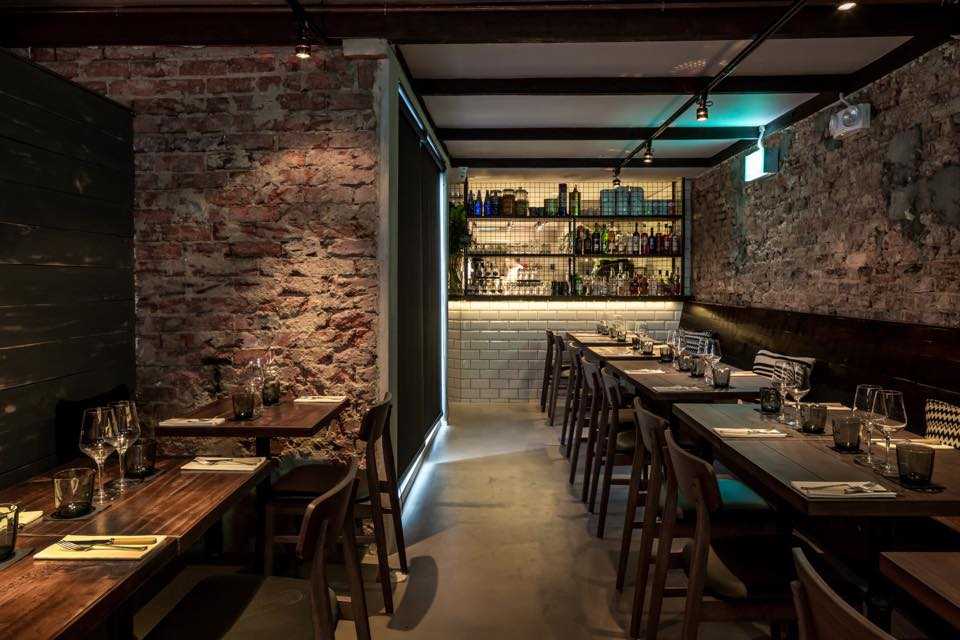 Finding a secret gem of a restaurant is always a delight. Unwind with your loved one at Maggie Joan's which will give you the feeling of dining in a secret alley from the world of wizards. The Mediterranean dishes conjured up by the dedicated culinary experts will cast an enchanting spell on you and your partner. Go on a magical journey where the flavours have been a blend for the fruition of delicacies fit for any palate - be it the Egg, Dukkha & Saffron Mayo or Homemade Pappardelle.
Timings: 12:00 PM - 2:30 AM and 6:00 PM - 11 PM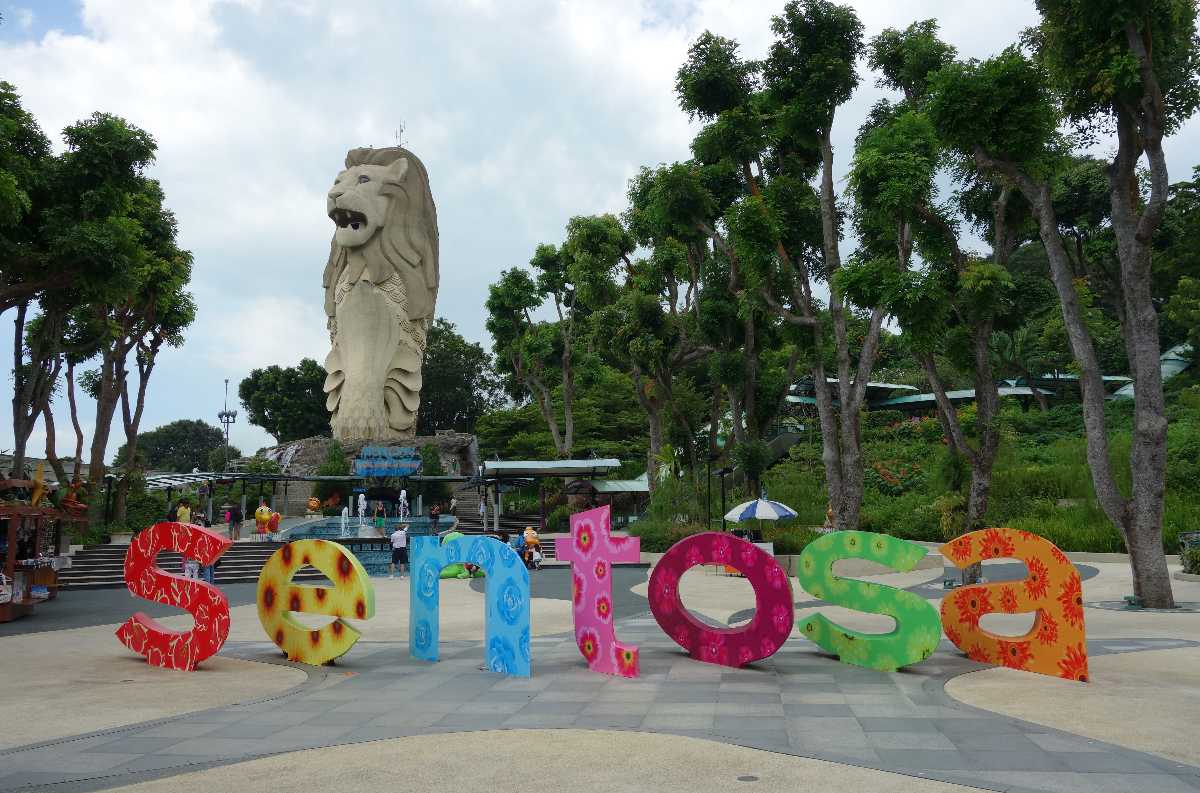 You are sure to fall in love with the Sentosa Island, and if you are visiting this place with your love interest, it is even better. Embark on an exciting luge ride at Skyline Luge Sentosa and head out to the
Tiger Sky Tower
which will give you a bird's eye view of Singapore. If you are lucky, on a bright and bright day, you might even be fortunate enough to catch a glimpse of neighbouring countries such as
Malaysia
and
Indonesia
. This is among the recommended places for adventure-lovers.
16. Lucha Loco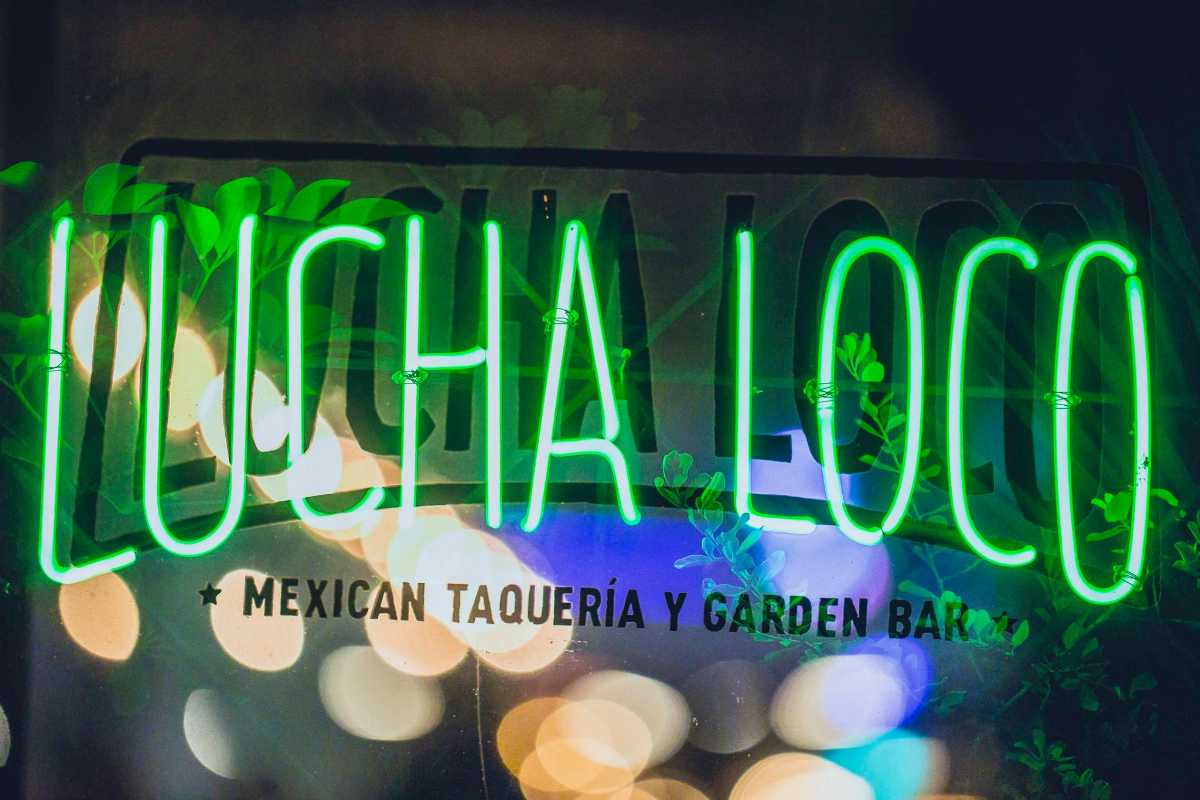 For a lavish dinner at a vibrant Mexican saloon located in Singapore, you must plan a candlelight dinner date with your sweetheart at Lucha Loco. The upbeat vibe here will transport you to a different world, mostly Mexican. Sit indoor cosily or outside in the breeze, the authentic Mexican food prepared with the freshest of ingredients that render the best flavour to the dishes, thus, making your date one of the most memorable food affairs. Sip on their great Margaritas or Mezcal spirits and get high on the exquisite vibe.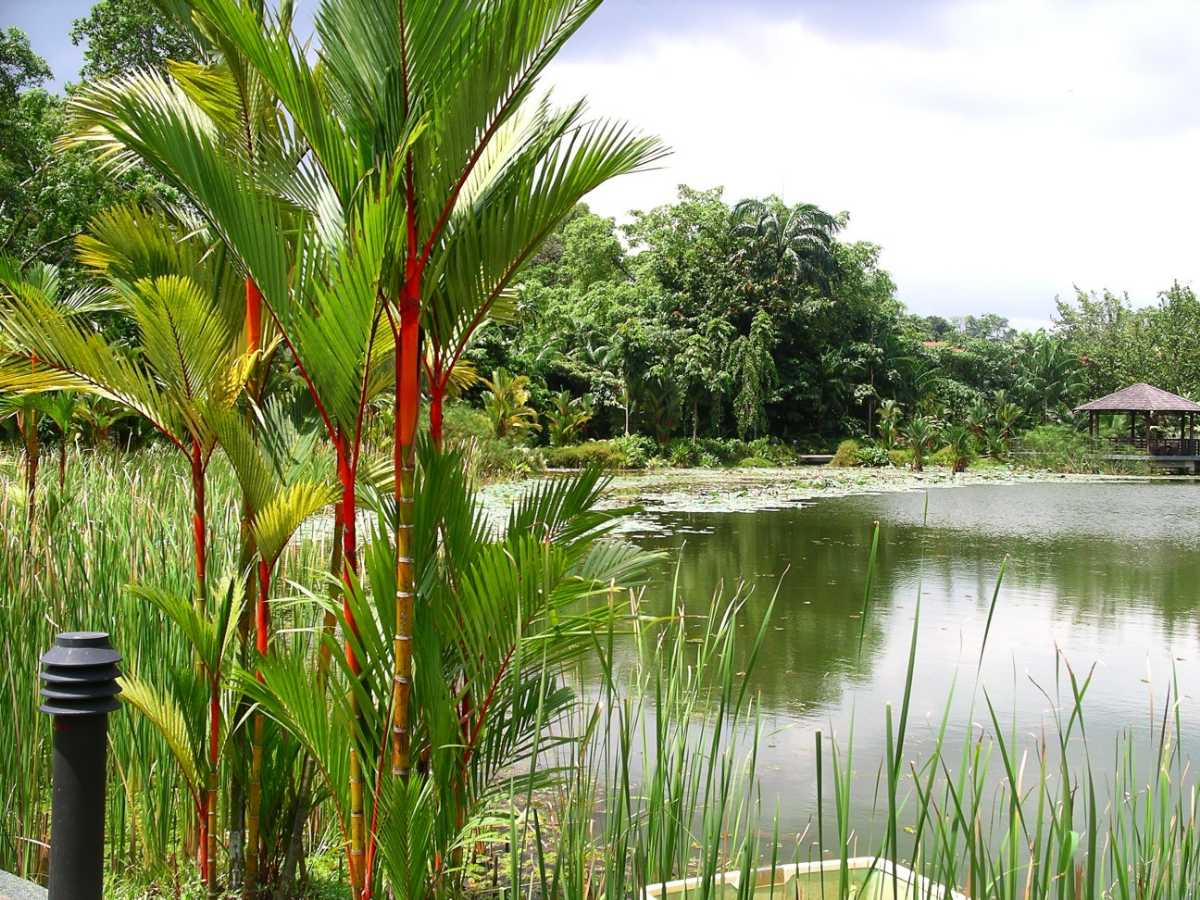 The calm of the Singapore Botanic Gardens offers an escape from the usual chaos of the urban life as well as a fantastic view of lush green forests. Botanic Gardens can be your reason to spend a day out in the sun amidst nature. Capture the splendour of over 2000 Orchid hybrids on display in your camera at the
National Orchid Garden
or explore the six hectares spread out of 314 species of plants at the Rain Forest. Discover fun ways to spend at the Gardens or pack a picnic for two for a romantic day out in one of the many quiet corners here.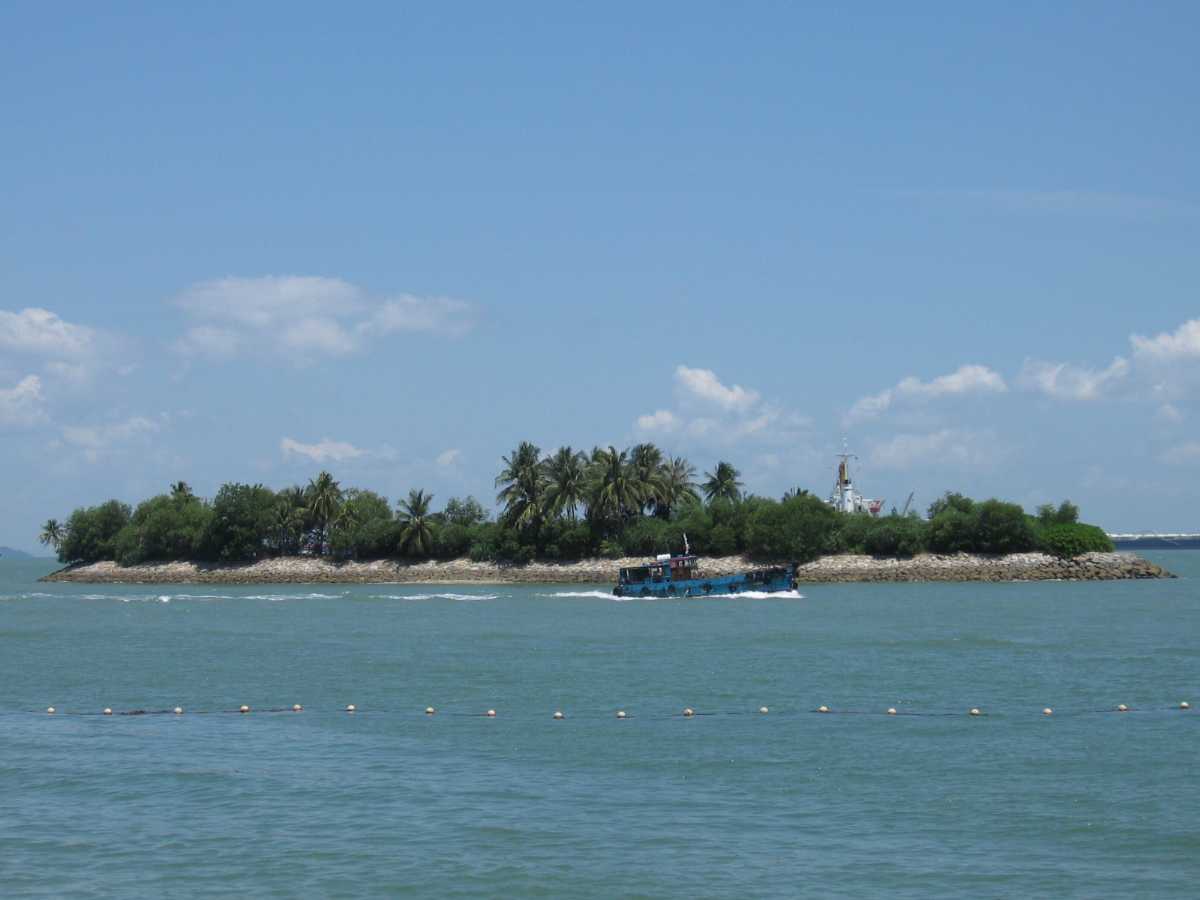 Impressing a feline-worshipper who happens to be your love partner can seem like a daunting task but trust us, it is not if you are in Singapore. While you have shopped at the most prominent malls and dined at the most fantastic restaurants, it's time that you take a trip to St. John's Island where your partner can play as much as they want to, with their favourite furry little beings. Catch a ferry to the Island from Marina South Pier to enjoy a breezy ride. Explore the beach on a bike or swim lagoons, beaches and enjoy a picnic under the sun at St. John's Island.
19. Have a Toast on the Singapore Flyer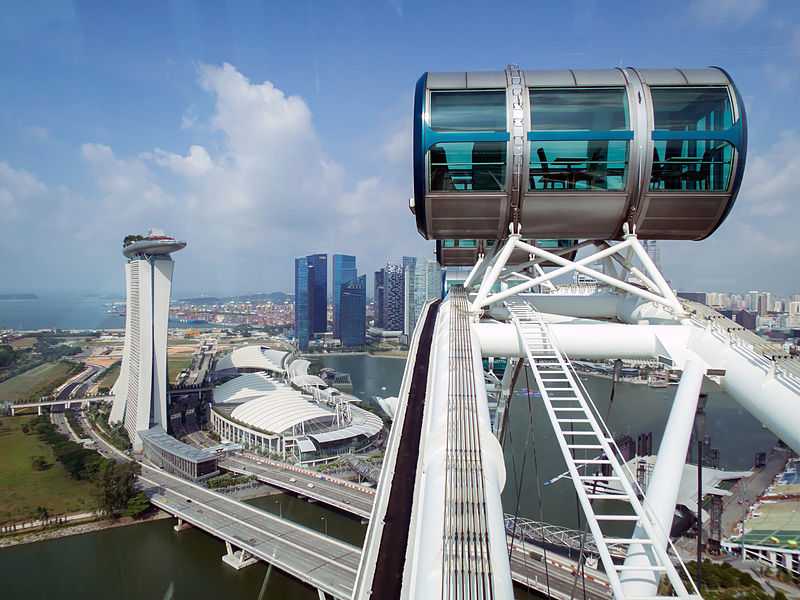 If you are planning a date night, with the view of Singapore skyline, nothing can beat the ambience of Singapore Flyer Dining. For the ultimate romantic date night, book a capsule at this Flyer Dining. It is Asia's largest giant observation wheel. A rotating capsule providing you with the most amazing views of the city - Marina Bay, Gardens of the Bay and The Central Business District, a personal flight-in host and a four-course meal - the package is simply amazing. You can also get a view of Sentosa Island and parts of Indonesia and Malaysia, provided the skies are clear.
The capsule goes two full rotations in 1 hour, which gives you enough time to savour in the dishes and enjoy the breathtaking views. The best time to visit the Flyer is 30 minutes before sunset, so you get magnificent views. The four-course meal consists of an appetiser, soup, the main course of your choice served with wine and a dessert. For the main course, there are 3 selections, mainly beef, chicken or fish and the menu changes monthly. You have to make your selection while taking the appointment so that they keep it prepared. You'll have a choice between classic Western and Chinese fusion food. Their menu is seasonal and they have specials on Valentine's Day and New Year's. After the ride, you can head to the exclusive Flyer Lounge for a cup of freshly brewed coffee or tea. That's not it. After this, you can enjoy the Journey of Dreams with multimedia 3D and interactive displays, with your partner. Overwhelming, isn't it? So, usher in the season of joy, 165 metres high, as you wine, dine and celebrate your relationship.
20. CE LA VI (Formerly KU DE TA) - The Rooftop Dining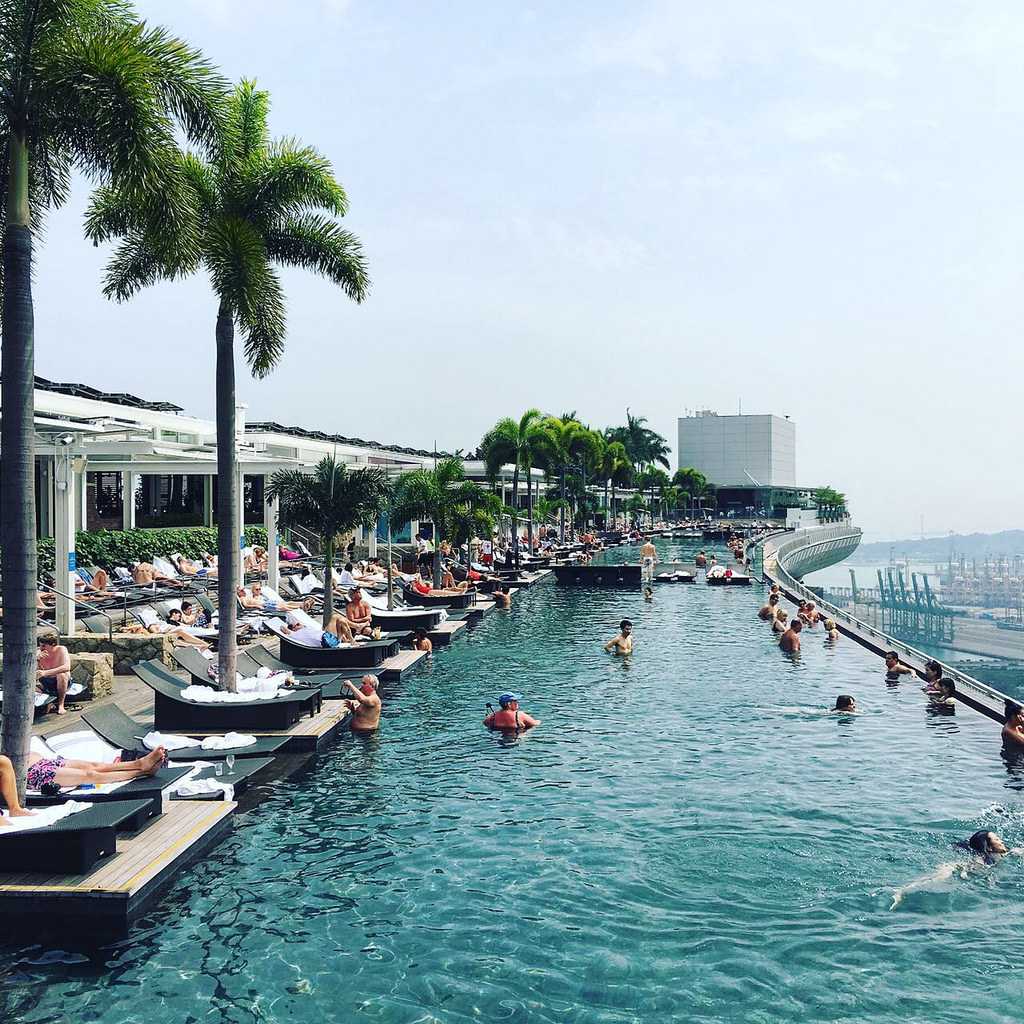 One of Singapore's hottest rooftop venues, Ce La Vi is perched on the 57th floor of the Marina Bay Sands. Entrance to Ce La Vi is known as KU DE TA and can be found at the bottom of Tower 3. It offers breathtaking views of the city and the bay, and one can have a few drinks and spend a romantic evening with their partners there. Ku De Ta won the Epicurean Star Award for Asia's best fine dining restaurant in 2013. Even though heavy on the pockets, the inventive cocktails and special creations by Chef Joseph Sergentakis are worth every penny spent. Some of the signature items include King Salmon Roll, Hokkaido Scallop and Oyster Ceviche, Cast-iron Roasted Rangers Valley "Black-Market" Ribeye and Grilled Rangers Valley "Black Market" Beef Tomahawk. The skybar has a centerstage bar, where talented bartenders shake, stir and mix classical and signature cocktails of Ce La Vi to satiate your palette. With the many options of wine, spirits and beers, you sure will find a perfect drink to complement your meal.
If you want to go for a date, make sure you go there late in the evening because then the place shifts gear into the romantic mood and see the most diverse crowd. There are shadows and candlelight, so you can indulge in some champagne under the starry sky or indoors, thumping your feet to the good music. They also have live performances by some of the region's popular artists as well some international artists. Dining at such a height, away from all hassles, isn't it the best feeling ever? Ce La Vi makes it even better with its upbeat ambience and a good selection of cuisines and beverages.
21. Wine and Dine Aboard City-Sightseeing Boats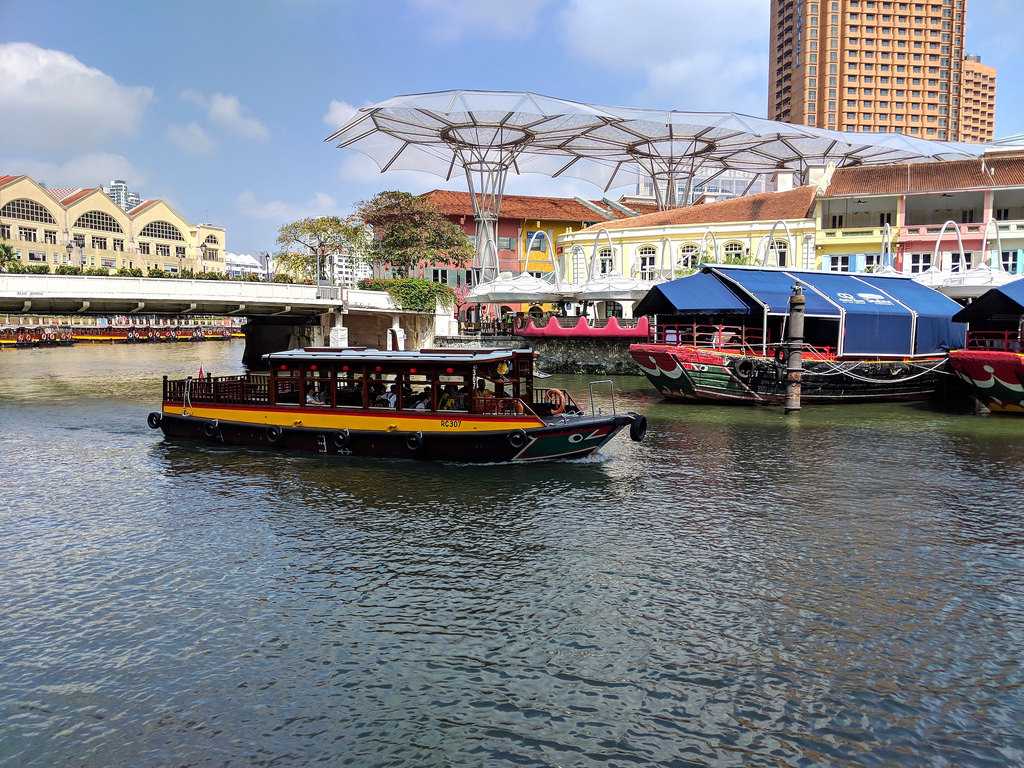 If heights aren't your thing, but you want the excellent, uninterrupted views of the city, go for a romantic Wine and Dine aboard City-Sightseeing Boats in Singapore. Go past the landmarks and watch the sleek skyscrapers and beautiful floating restaurants. You can charter a boat privately and spend the night on the cruise, with your partner, drinking up to the magnificent views. You can bring in the favourite dishes and relish them, while you watch the glistening lights getting reflected on the river and boats resplendent with lanterns. It's definitely an expensive activity, but the memory it will add to your relationship is an unforgettable one.
Average cost for two: SGD 400++ (Private boat)
Address: 6 Eu Tong Sen Street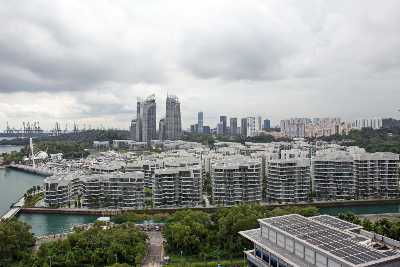 Offering beautiful panoramic views of the city, Mount Faber is a hill-top park on the outskirts of the city. It is a good getaway for couples, who can spend a whole day there going trekking together to the 105-metre peak to enjoy the wildlife and taking a cable car either from Sentosa or near the Harbour Front MRT Station. It is recommended that you take a 90-minute cable car ride from Sentosa Island to reach Mount Faber so that you get great views of the island and then reach the peak, where there are multiple dining and entertainment options. Mount Faber is the second highest hill in Singapore. The cable car station atop the hill is a tourist spot, where people come and have a few drinks at a trendy bar. You also have the option of having a fine dining in the cable car itself, while you enjoy the serene views. Perfect for a sunset date! After the wholesome, romantic dining, you can take a stroll in the park, amongst the lush greenery.
Average cost for two: If you want the cabin to be floral and look romantic, the charges are SGD 488 per couple. If you want to go for a regular cabin, it costs SGD 218 per couple
23. Singapore River Cruise

There are plenty of options to spend a romantic time in Singapore. Jumping aboard Singapore River Cruise is one of those that you will brag about for a lifetime. You can watch the boat saunter up to the Colonial District and take in the most amazing views of the city and the nightlife districts of Boat Quay, Clarke Quay and Robertson Quay. Some of the landmarks you will come across are the Raffles Landing site, Asian civilization museum and Esplanade. The boats adorned with red lanterns and the shimmering water make a perfect setting to your romantic night. Deciding whether to go for a day or a night cruise is simple. Going for a day cruise means you get to soak in the sunrays and breeze, as you are on the bumboat, with ongoing live commentaries. A night cruise gives you all of these, minus the sunny rays and you get the chance to stargaze. For couples, it is recommended that you go for a night cruise. It is a mesmerizing and relaxing experience, without the hustle and bustle of city life, being in the city.
Where to find cruise?
You can find good cruises at Clarke Quay or Esplanade Theatre.
Average cost for two: SGD 25 per person
24. Rent A Bike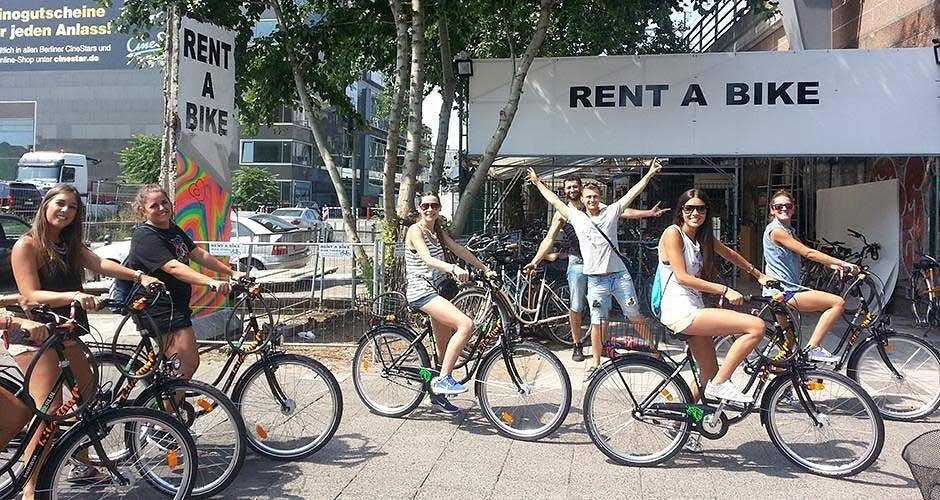 You can plan a romantic vacation in Singapore without burning a hole in your pocket. A good budget-friendly idea for spending a romantic time with your partner is renting a bike and riding around Singapore's Eastern Coastal Park Connector Network (ECPCN). This network links Singapore's parks and other nature sites, where you can rest and smell the lovely orchids. This is a must-do for all nature lovers out there. For couples too, riding side by side and enjoying the breeze and beautiful surroundings together is a good addition to your vacation.
Where to rent a bike?
You can rent bikes along the ECPCN network, for instance at Changi Beach or East Coast Park
25. Kombi Rocks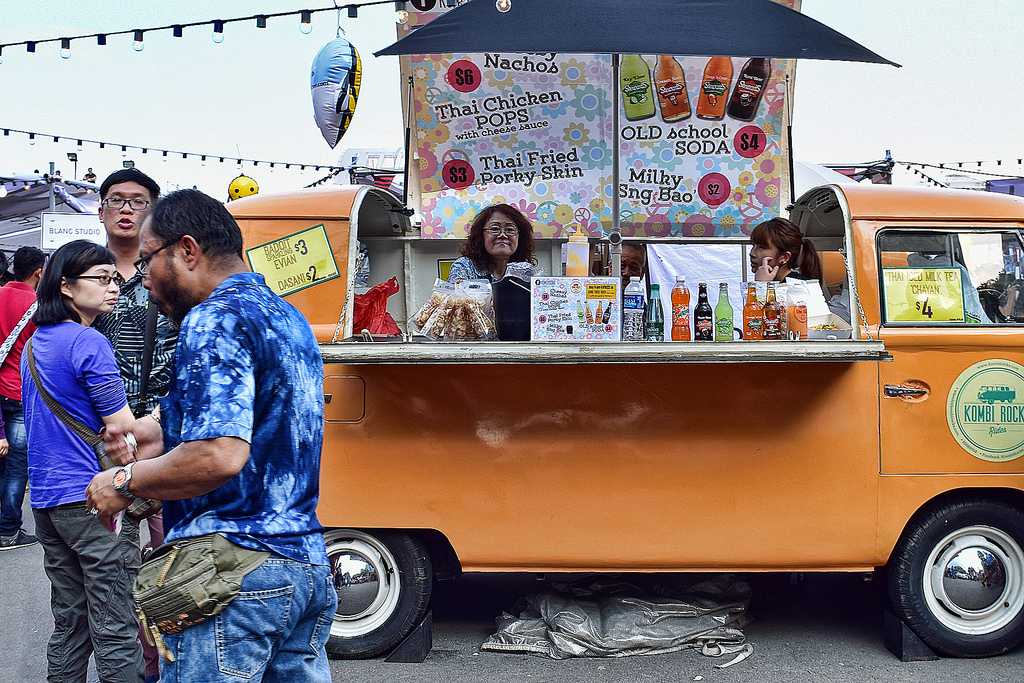 For vintage lovers who love old school, Kombi Rocks Diner is a great place for going to date. It has a nostalgic decor, reminiscent of the 60s. The vintage cafe has a bit of history to it. It took over an old-school Kopitiam-style restaurant named Koon Kee, that started in 1971. There are furniture and posters that keep up the vintage feel, with retro-themed coffee tables, barber chairs and old clocks adding to the same. You can click pictures with your loved ones in one of those vintage cars outside the cafe. They make outstanding Thai food, Chinese and Singaporean fusion dishes and their bestsellers also include fries and durian ice cream.
Average cost for two: SGD 25
Cuisine type: Asian, Thai, Singaporean
Now that you have had a look at our roundup of most romantic places in Singapore, you can get down to the planning and execution part of the special date for your love interest. The list is a mix up of classy wine and dines places to lesser-known romantic delights is bound to leave an everlasting impression on that special someone.