Singapore is blessed with perfect tourism opportunities; Culture, big cityscapes, bustling nightlife, thriving wildlife, delectable cuisine and the best of all, the adventure opportunities. One can explore the city with a bicycle but also with its abundance of nature routes, cycling could be a fantastic opportunity to take in the best in the city. Also, a good way to spend your morning on a budget? These beautiful routes Fret not if you don't own a bicycle, we have also listed the many bicycle rental options available in the city of Singapore.
Do you want to enjoy nature for a bare minimum amount? Then cycling is the best alternative. You would be amazed to know about the great trails for cycling in
Singapore
. Let's go cycling in Singapore, telling you about the best cycling tracks!
1. Bedok Reservoir Park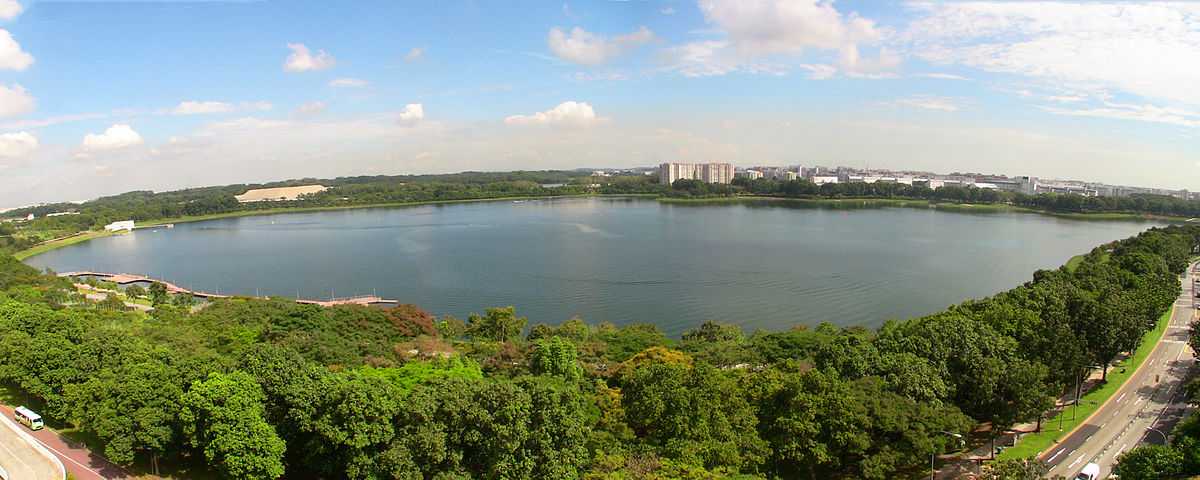 Bedok Reservoir Park is one of the best cycling routes in Singapore, suitable for everyone as the trail is just 2.5 km long. The path is a mix of pebbly tracks and well paved flat surfaces. This park has many activities to indulge in like kayaking and sailing on the dragon boat. The whole reservoir is very clean, and you can see delightful flora and fauna everywhere. Many visitors sit back and relax and enjoy the scenic beauty. Cycling here is very simple, and one can learn here with a lot of ease and comfort.
Route: Circut of Bedok Reservoir Park
Location: Along Bedok Reservoir Road, North of Bedok New Town, Singapore
2. Kallang River and Marina Bay

If you want to go cycling in Singapore near the best views, then head out over
the Helix Bridge
and ride effortlessly along the Kallang River. It's even one of the most popular spots for residents to walk their dogs. You can also get your camera along for some sweeping shots upon entering the banks of the Kallang Basin. During the night time, the path is beautifully lit radiating an orange beam on the water attracting all, the locals and the visitors.
Route: Marina Bay Sands to Kallang and back to the Merlion Park (about 11 km)
Location: 10 Bayfront Avenue, Singapore
3. Punggol Coastline and Rivers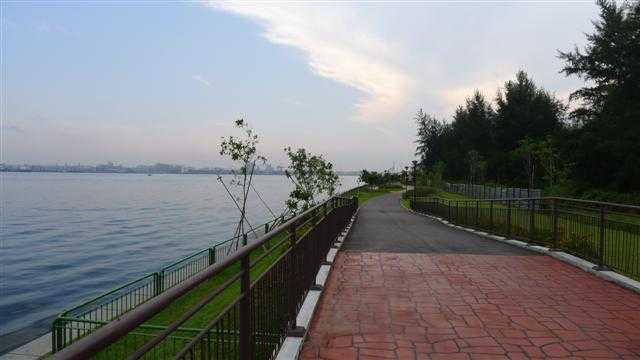 It is a 26km long route and opens in the most famous islands of Singapore namely
Coney Island
. There are well well market connector signs in the
Punggol Park
, and after that, you should head north towards the marvellous sea breezes. This track takes you away from traffic, and you can hear the chirping of birds and the sun on your face, making it one of the most peaceful cycling tracks in Singapore. There are beautiful views of
Pulau Ubin,
Changi Airport and an eerie, deserted mansion.
Route: Start and finish at Punggol Park
Location: 10 Sentul Crescent Road, Singapore
4. Khatib Loop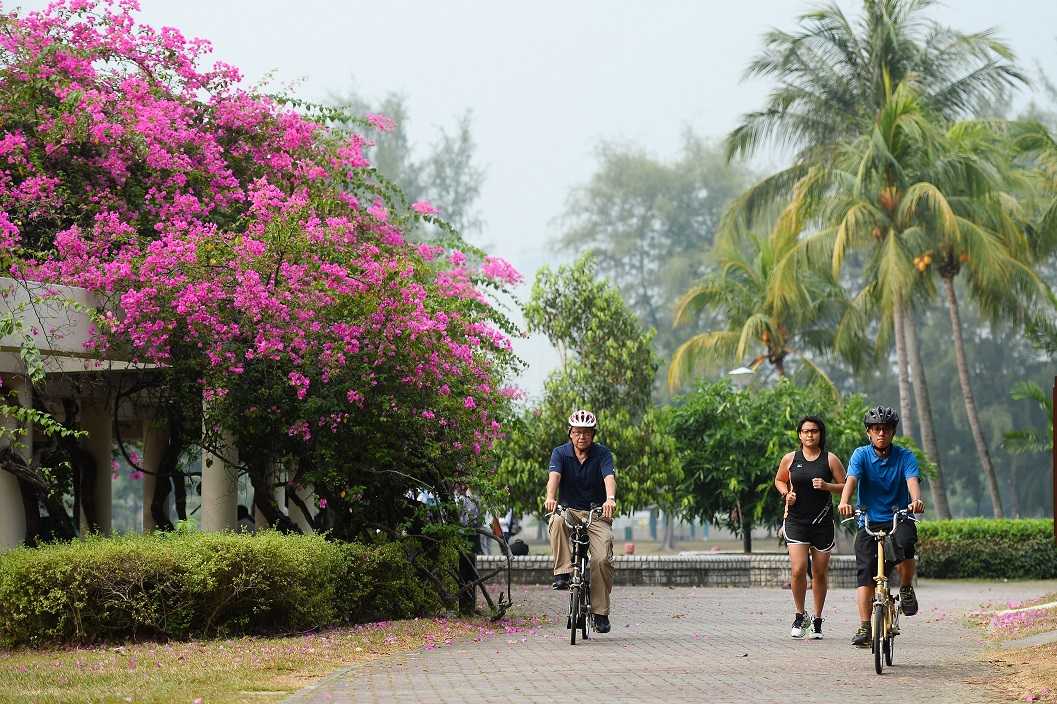 If you want to discover the city via cycling in Singapore, then Khatib Loop is the best track to cycle along. The route passed through an old colonial residential areas dating from the 1920s. The houses are black and white and are a quiet area. Along the path, there are glorious views of the Straits of Johor, churches and temples also catch the eye of the cycles. Then comes the fabled Sembawang Hot Spring which is Singapore's only natural hot spring.
Route: Start and finish at Khatib MRT(16km)
Location: Khatib MRT, Singapore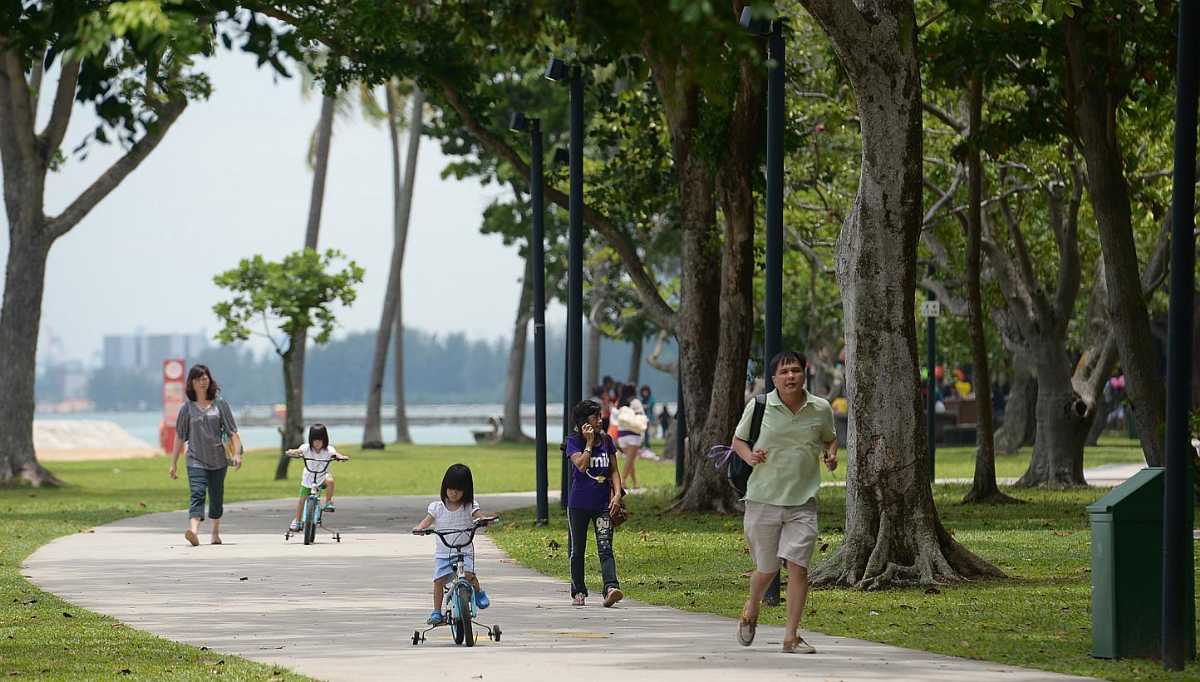 It is one of the best routes to cycle in Singapore for beginners. Cycling here is delightful and has some pit stops to make cycling pleasant. Featuring a national park, there is a mix of cafes, bars and recreational spots including a beautiful lawn for those wanting to enjoy a picnic. If you follow the route, pass along the Tampines Eco Park and once you get hungry, have a bowl of Ban Mian, Bedok Signature Watermelon Bowl or Lor Mee.
Route: Pasir Ris Park to Parkland Green(17.5km)
Location: Take bus 3,5,6,12,17 from Pasir Ris MRT
Bicycle Rental In Singapore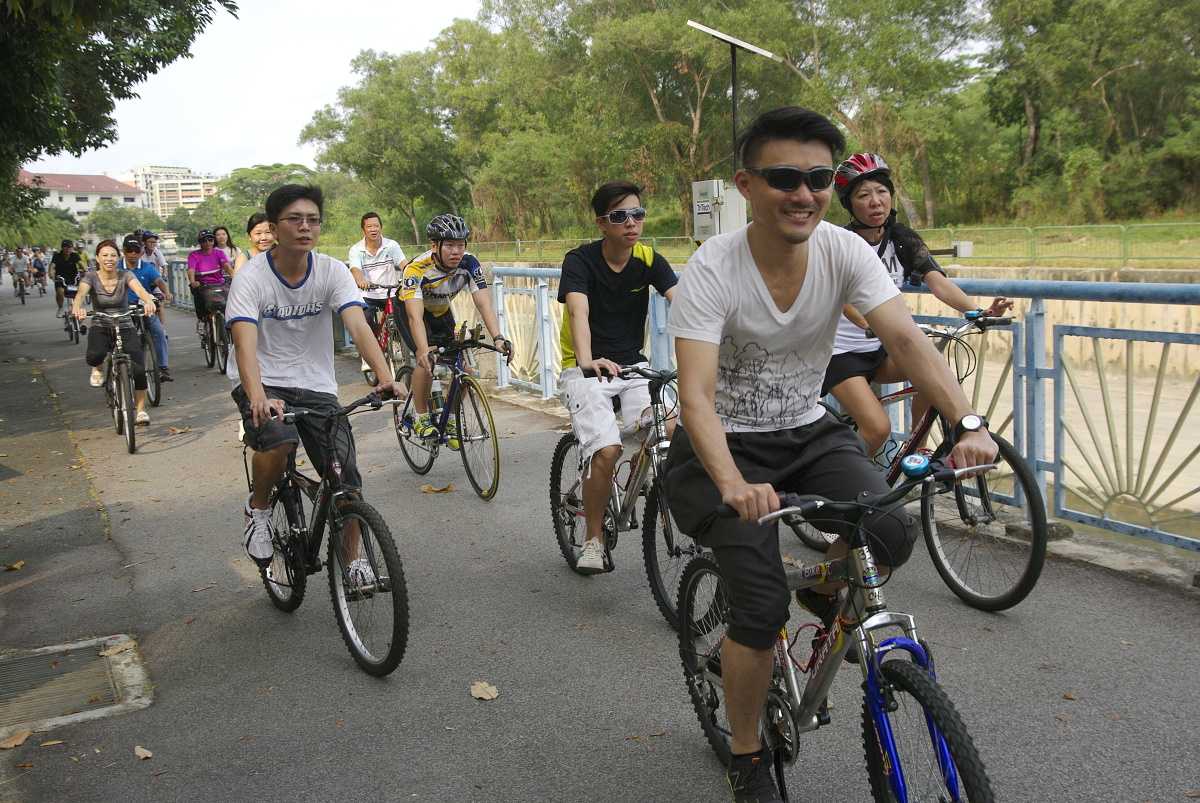 So to start, you will need a bicycle to go cycling in Singapore. Singapore has taken an initiative of a car-free Sunday, so this might be the perfect time to explore this city. Here are all the options for bicycle rentals in Singapore along with their prices, and where to get it.
The price ranges from SGD 5 per hour for an adult bicycle to SGD 10 for a double bicycle. Even online booking is made which becomes more comfortable for the consumer. The operational hours are from 9:00 AM to 9:00 PM generally.
There are many other rental service providers which allows you to cruise through the city. Some of them are:
1. Mobike
It can unlock the bike using the QR code via the app and even has a GPS Tracking which helps you to park the bicycle anywhere.
Cost: SGD1 for 30 minutes
Availability: National University of Singapore, Singapore Management University and National Gallery of Singapore
2. OFO
This app is free, and it just needs a key to kick-start your ride. It is very cheap and charges per trip rather than minutes.
Cost: SGD 0.50 per trip
Availability: MRT Stations near HDB estates such as Punggol and even West Coast Park
3. Bicycle Hut
This service is located in the centre of the town and becomes convenient for the customers to rent it out. They provide guides to customers about the routes where there is no traffic.
Cost: SGD 20 per hour
4. Coastline Leisure
They rent bikes for cycling in Singapore as well as the coastal areas. They have many cycles ranging from mountain bikes to cycles for children.
Cost: SGD 6 - SGD 10 per hour
5. Biking Singapore
They are famous because they provide you with foldable bicycles as it becomes convenient for the rider. It provides you with the luxury of delivering you the cycle to the hotel and picking it up when finished.
Cost: SGD 35 for 6 hours and SGD 60 for a full day
6. Wheelers
It is a bicycle store which sells a bicycle with the service of renting them out. They have a vast range of bikes to offer - mountain bikes, cruiser bikes, kids bike and family bike.
Cost: SGD 25 to SGD 88
Cycling in Singapore has got more comfortable and takes you to a whole another planet because of its scenic views and pleasant weather. Riding takes you away from your busy schedule to relax and forget all your worries. Those who dislike jogging can consider cycling, and it is an even better option to experience!

~ Written by - Devyani Makan