Unlike other destinations, there isn't a particular best season to visit
Singapore
contributing to the factors like favourable climate, year-round attractions and
festivals
. Due to the minimal variation in temperature from season to season and even day and night, this is an ideal and tourist-friendly destination. While the weather in Singapore in November promises rains, one can hardly notice a considerable difference in the weather when you visit this island-nation.
Weather in Singapore in November
One can witness the northeast monsoon as the island experiences plenty of rainfall late-November with an average precipitation of about 10 to 12 inches, known to be highest in the year. Relatively, early November is similar to October with sudden and heavy, afternoon and evening rain showers that last for a short time. The average maximum temperature drops by a negligible difference to 30 degrees Celsius with an increase in average precipitation to about 250mm. High heat and humidity remain intact.
Events in Singapore in November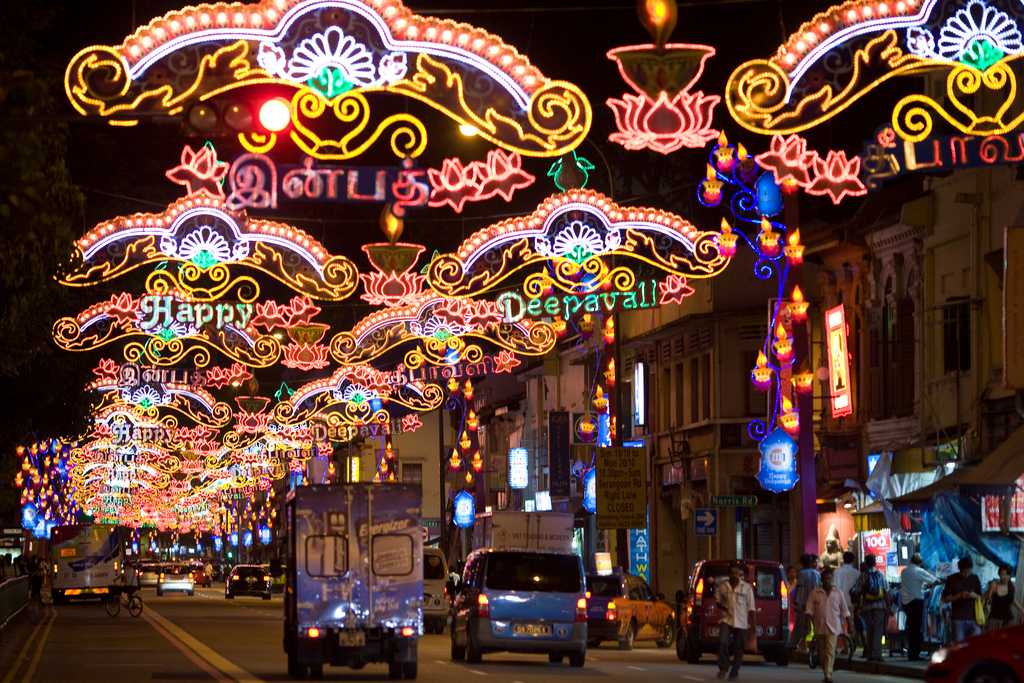 This festival of utmost importance to the Indian community, every Singaporean looks forward to this Hindu holiday which generally falls during the initial week of November. Embraced with lights and garlands, Little India's streets and temples are filled with the happiness and the barefoot Hindu devotees walking across red-hot embers without even flinching at Sri Mariamman Temple. The festival comes with a lot for visitors including the walking tours that point out the best henna artists in the town and witnessing shrines garlanded in the temples. One can even visit the sweetmeat shops to check out the delicious variety. So this pleasant weather of Singapore in November, celebrate the festival of lights in Singapore.
2. Singapore Writers Festival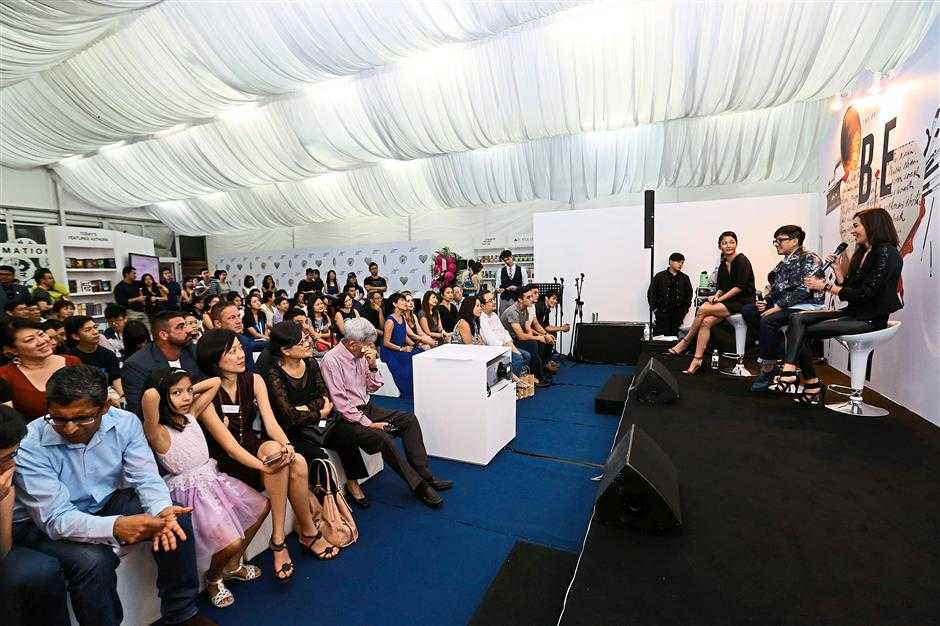 As a tribute to literature for encompassing all four of Singapore's ethnic languages- Chinese, English, Tamil and Malay - this festival is held annually during the initial 10 days of November. It is among the rare multi-language festivals in the world. Authors across the boundaries often attend this much-awaited event and talks, readings and workshops are held across the city.

It is the longest-running film festival held annually in Singapore since 1987. Tickets to the festival are sought after - screening the films which are still on board for commercial release. Popular amongst film students, the festival provides a stream of knowledge in the areas like camera work, prop making, screenwriting, makeup and visual effects through workshops, seminars and talks. Not only the screening but award ceremonies are also held honouring the celebrated films with awards in several different categories.
4. Grand Prix

Speedy cars and race lovers can have a perfect chance of witnessing Singapore Grand Prix that is part of the Formula 1 Race Series that takes place all over Southeast Asia. The event takes place at Singapore's Formula 1 race track and even when the track isn't hosting races it is occupied by numerous concerts and entertainment events, bringing in the artists like Bon Jovi and Maroon 5.

5. Singapore Biennale

An art festival that makes a 4-month long visit in Singapore comes to the country this November 22nd 2019 and stays all the way till March 22nd 2020. Get a glimpse at contemporary art and even some local gems with the added benefit of pleasant weather in Singapore in November.
Activities in Singapore in November

Despite the rainy weather in Singapore in November which forces you to stay indoors, you have a multitude of options to keep yourself entertained. Head to the various
museums
and
art galleries
, and elevate your level of appreciation for artists and their respective masterworks. Starting from the
National Museum of Singapore
where you can have an inside look at the majestic history, culture and people of this tiny Island, you can pay a visit to
Singapore City Gallery
as well exploring the urban plans of the nation, how it all started and what is in store for future.
Useful Travel Tips
1. If travelling during early November
Carry an umbrella to avoid any hindrance to your scheduled plans - maintain consistency in checking the weather forecast.
Negotiating a favourable price while seeking accommodation can still work.
2. If travelling during late November
Carry an umbrella along with loose, light clothing and a cardigan for the time you decide to spend indoors in air-conditioned areas.
Accommodation rates are higher due to the peak season. Reservation in advance is always recommended.
There might be other ideal times to visit this tiny Island escaping rains, the times that promise less humidity and uninterrupted plans but the weather in Singapore in November has a charm of its own. Carry an umbrella or a raincoat to make the most out of the travel even during the monsoon. Happy travelling!