Seychelles in July
offers a wonderful experience and is even considered as one of the best months to visit it.

Seychelles does not experience extremes of temperature like other tropical countries. The temperature varies on a small range between 24 and 32 degrees Celcius, meaning that it hardly falls below 24 degrees Celcius or rises above 32 degrees Celcius. The temperature, therefore, should not be your primary concern while travelling to Seychelles.

The archipelago has a strong maritime influence and it rains almost every day between December and March due to the northwest monsoon, but there is bright sunshine before and after every shower making the weather warm and cosy. The humidity is not unbearable like the other Caribbean islands.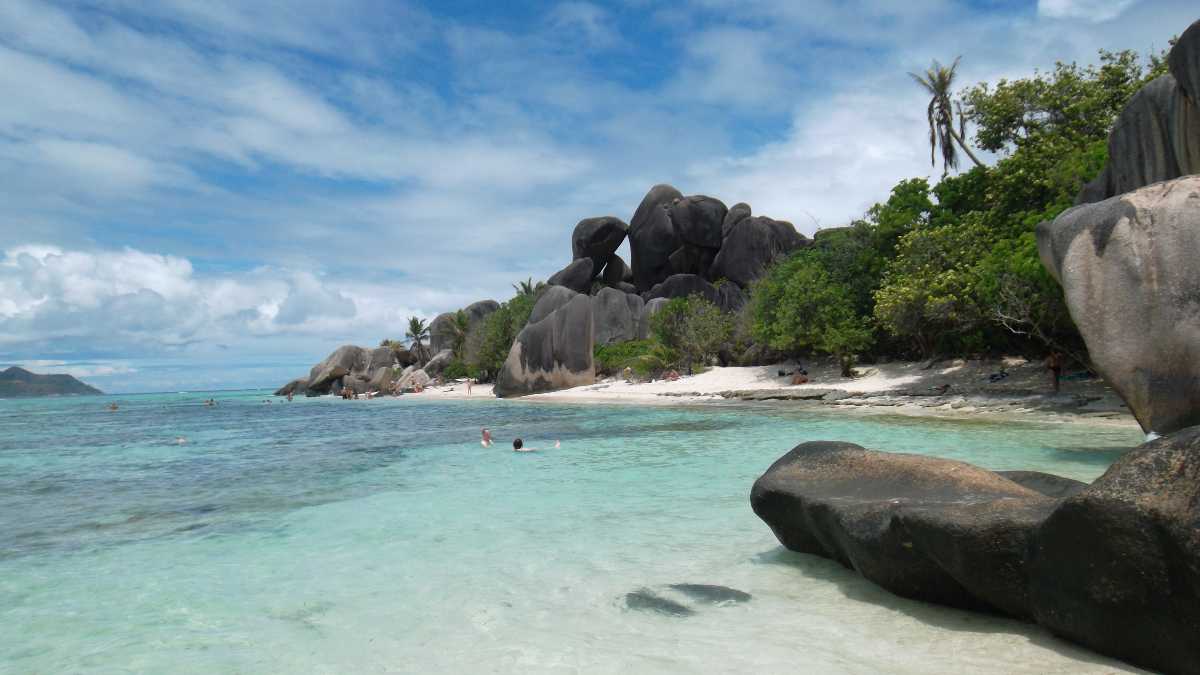 Seychelles Weather in July
The southeastern trade winds regularly blow from May to November and are at their peak in June, July, and August. The weather is therefore cool and pleasant in July, which is even the coolest and the driest month of the year. However, there is plenty of sunshine to relax and sunbathe in the glorious warmth of Seychelles' sun. Showers, if any, are brief and the cool breeze makes for a peaceful amble along the beach.
Average Temperature in Seychelles
The average temperature in July in Seychelles is 26 to 27 degrees Celcius with a mean precipitation of 110ml. At the most, the temperature drops to 23 degrees Celsius and spells of rain are limited to either just one island or one part of an island, usually occurring at predawn hours or during the late afternoon. The nighttime temperatures are moderate, and air conditioning is available even in the most basic accommodation.
The latter half of July is slightly overcast with little rain and is even the windiest time of the year implying that you can have great sailing experience. An average temperature of 26 degrees Celcius also means that you need to apply high-factor sun cream before venturing out into the ravishing beaches. Seychelles compares favourably to other tropical holiday destinations like
Mauritius
and
Maldives
in July which are in the midst of a monsoon season.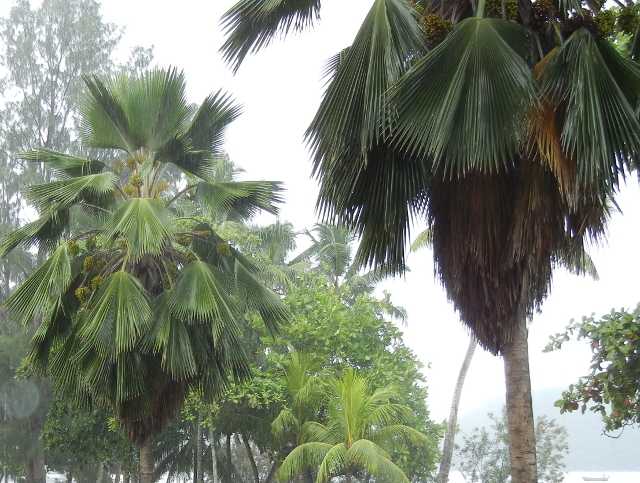 Places to Visit in July
The southeast trade winds reach their acme in July making it one of the windiest months of the year. Therefore, meticulous planning is required before choosing which beaches to visit to make your stay a memorable one.
The main inner islands in Seychelles comprise Mahe, Praslin and La Digue with Mahe being the largest of them all. Each of these islands has elysian beaches with scintillating white sands and lush green tropical vegetation. However, with the southeastern trade winds at their full force, the Indian Ocean becomes choppy at certain places.
The best beach to visit on Mahe is Beau Vallon and on Praslin is Cote d'Or which are well protected from the strong southeast trade winds. Anse Lazio on Mahe provides the most exciting snorkelling experience in July. Anse Source d'Argent, Anse Severe, Beau Vallon and Cote d'Or are perfect for kids due to shallow waters. However, Anse Intendance, Anse Takamaka, Baie Lazare, Petite Anse on Mahe, Grand Anse on Praslin.
Anse Cocos and Grand Anse on La Digue have strong currents during July, and you should not swim too far away from the shore. On the other hand, Port Launay, Petite Anse on Mahe and Grand Anse on Praslin have a high level of seaweed, making snorkelling difficult.
To sum it up, south-west of Mahe can be too rough for swimming while the sea becomes milky due to the increased concentration of seaweed on the south-west coast of Praslin. The north and east coasts are perfect for swimming and snorkelling.

Activities To Do in July
The cool and pleasant weather in July means there are a plethora of things to do besides sightseeing and sunbathing.
Swimming: The northern and eastern coasts have shallow, crystal clear water thereby making it great for swimming. The gorgeous beaches of Beau Vallon and Cote d'Or are as amazing as they could be. With the swift, cool breeze swaying your hair and gently touching your body, relaxing on the beaches is soothing and comforting. However, do apply sunscreen because the sun is also quite bright and shines for almost eleven hours a day.

Surfing: The strong southeastern trade winds blowing in July means you need to be prepared for an exciting surfing experience. It is one of the best times to put your surfing skills to the test as you race along with the high tide.

Sailing: If you are looking forward to some adventure, then sailing in Seychelles in July is a must. The strong winds create exciting conditions for travellers.

Bird watching: If you just want to lay back and enjoy the pleasant weather, then bird watching is a once in a lifetime experience. Seychelles is home to some of the world's exotic and endemic birds and you would want to capture these in your cameras. July is the nesting season for terns, beautiful white-coloured birds found on all the islands of Seychelles.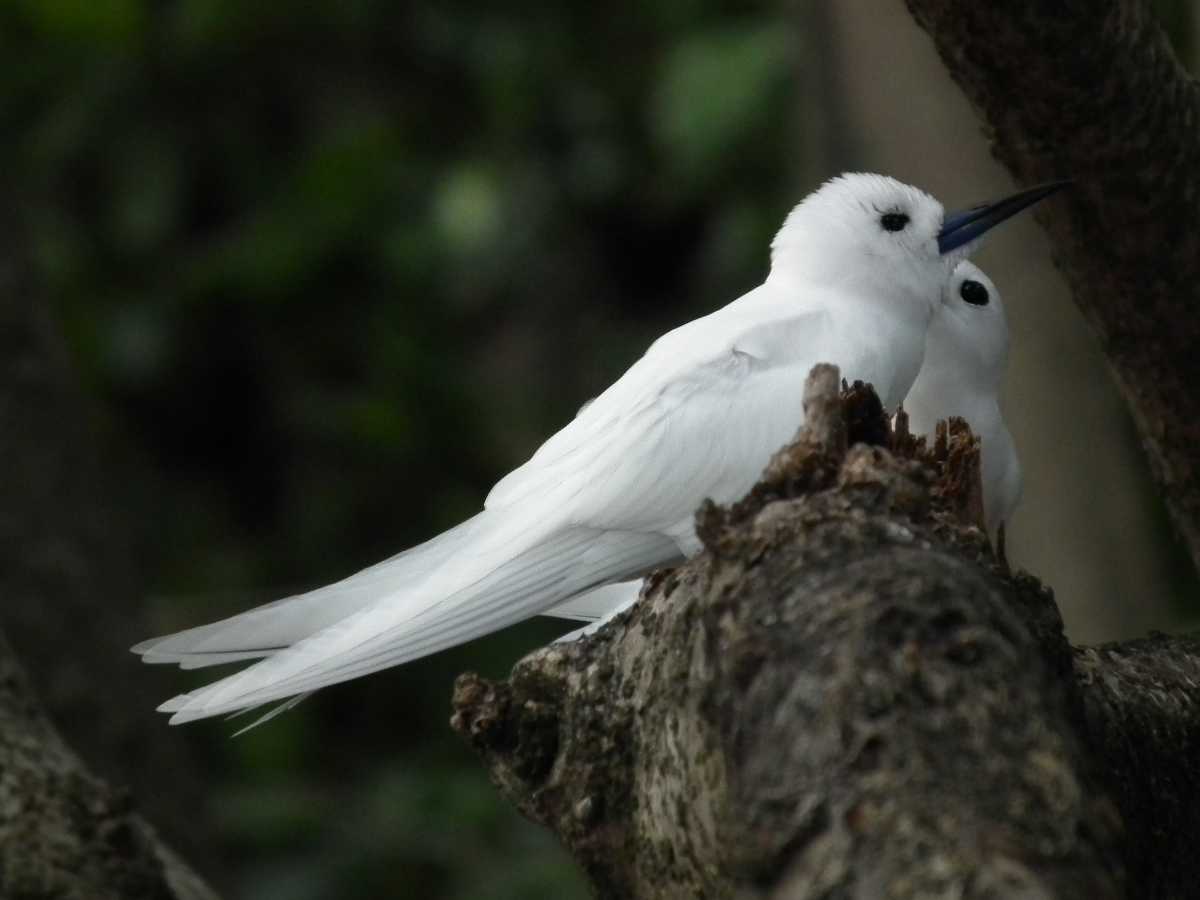 As already mentioned, July is the driest month in Seychelles. However, do not be taken aback by sudden downpours for Seychelles is a tropical country. The only thing not to worry about is that there is no heavy precipitation and it does not rain all the time. Brief showers last for a few minutes and these make the weather even more pleasant by cutting off the humidity in the air.

You can also keep a check on the daily weather forecasts from preventing the rainfall to spoil your everyday plans and reschedule them accordingly. July means winter season in Seychelles, so do pack light sweatshirt, scarf, and a pair of water shoes or rubber-soled shoes.