The islands of Seychelles are a paradise for thrill seekers as they offer opportunities for a host of adventure activities such as hiking, surfing, windsurfing, kite-surfing, snorkelling, diving, kayaking and canoeing. If snorkelling is one of the activities on your bucket list, then you have come to the right place! This blog post will guide you on the scope for snorkelling in Mahe, the largest island of the Seychelles archipelago - highlighting the best spots for the activity, the various operators providing the service and also the apt time for it.
Popular Snorkelling Spots In North Mahe
1. Baie Ternay Marine Park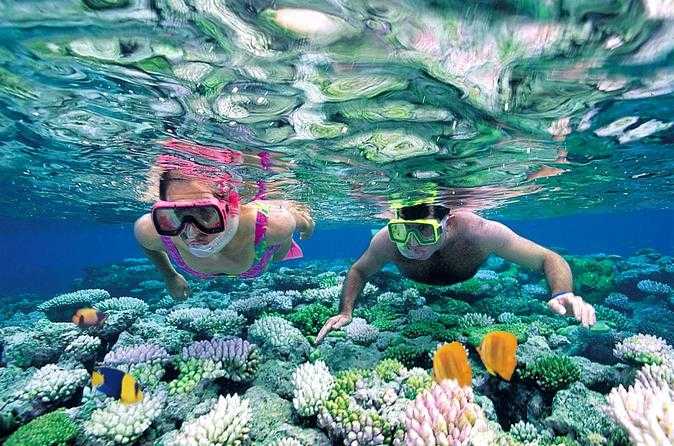 Baie Ternay Marine Park is an offshore park on the north-western part of Mahe, accessible by charter boats only, and is one of the best snorkelling spots on the island for amateurs due to its relatively calm and shallow waters with small waves. Apart from interesting undersea creatures like sea turtles, dolphins, well-camouflaged moray eels, hawksbill turtles, catfish and whale sharks, visitors can also expect to see mangroves, colourful coral reefs and sea-grass beds which are feeding spots for turtle in this marine park.


Dive Operators: Gerry's Private Charters, Blue Sea Divers


Approximate Cost: SCR 900 to 1600
2. Port Launay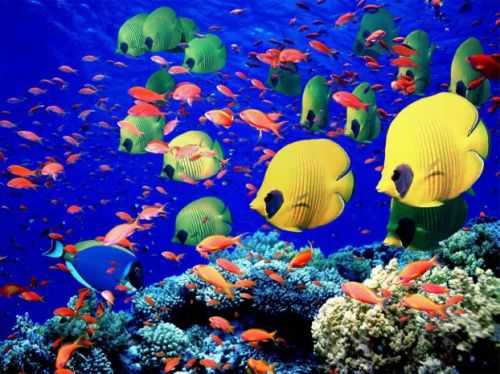 Port Launay also lies in north-west Mahe and has a marine park like Baie Ternay, but unlike the latter can be easily reached via Port Launay Road. Port Launay is a very popular spot for snorkelling due to the presence of coral reefs, whale sharks, eels, rays, sea turtles, angelfish, parrotfish, demoiselles, barracudas and many more. Apart from the protected aquatic life, this place remains crowded by snorkellers and also other people due to the shallow water and absence of any powerful waves favouring a wide range of other water sports, and also due to the number of rental options available. There are some restaurants and two hotels nearby.
Dive Operators: UDive Centre
3. Beau Vallon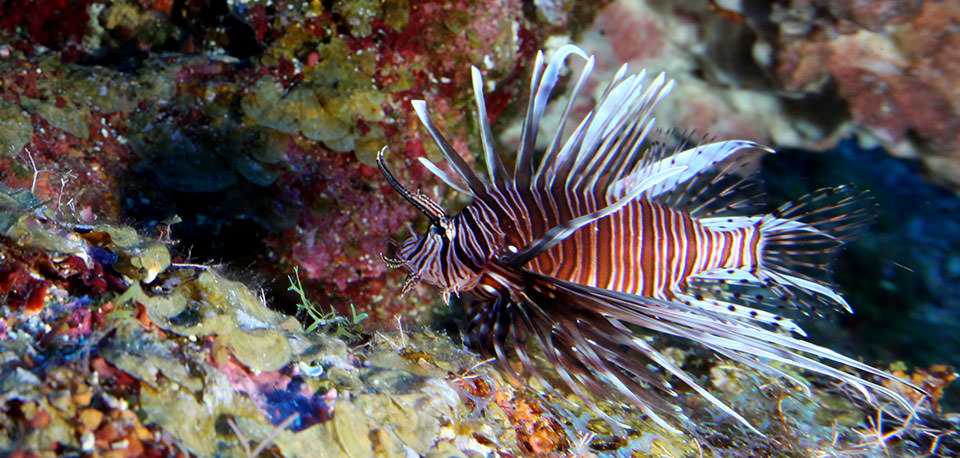 Beau Vallon, located in the northern part of Mahe, is another popular tourist destination. Snorkelling here is a great idea due to the presence of many dive operators who offer snorkelling trips for you to explore the underwater world and see creatures like lionfish, frogfish, scorpionfish, stonefish, sharks, octopus, shoals of barracuda, shoals of eagle rays, etc. Beau Vallon is easily accessible by buses, cars and taxis with ample parking facilities near the beach.
Dive operators: Ocean Dream Divers, Big Blue Divers, Dive Seychelles Underwater Centre, Blue Sea Divers


Approximate Cost: SCR 600


4. Sunset Beach

Lying in the extreme north of Mahe, Sunset Beach is a favourite of snorkellers despite being small and crowded. This is because of various underwater creatures like sea turtles, colourful corals, butterflyfish, surgeonfish, parrotfish, white tip sharks, eagle rays, silver moon, demoiselles, labrus, etc. Being close to Beau Vallon and Victoria, Sunset Beach is easily accessible by buses, cars, taxis via North Coast Road.

Dive Operators: Dive Resort Seychelles and all the dive centres in Beau Vallon

5. Anse Major
Apart from offering a beautiful hiking trail, Anse Major in no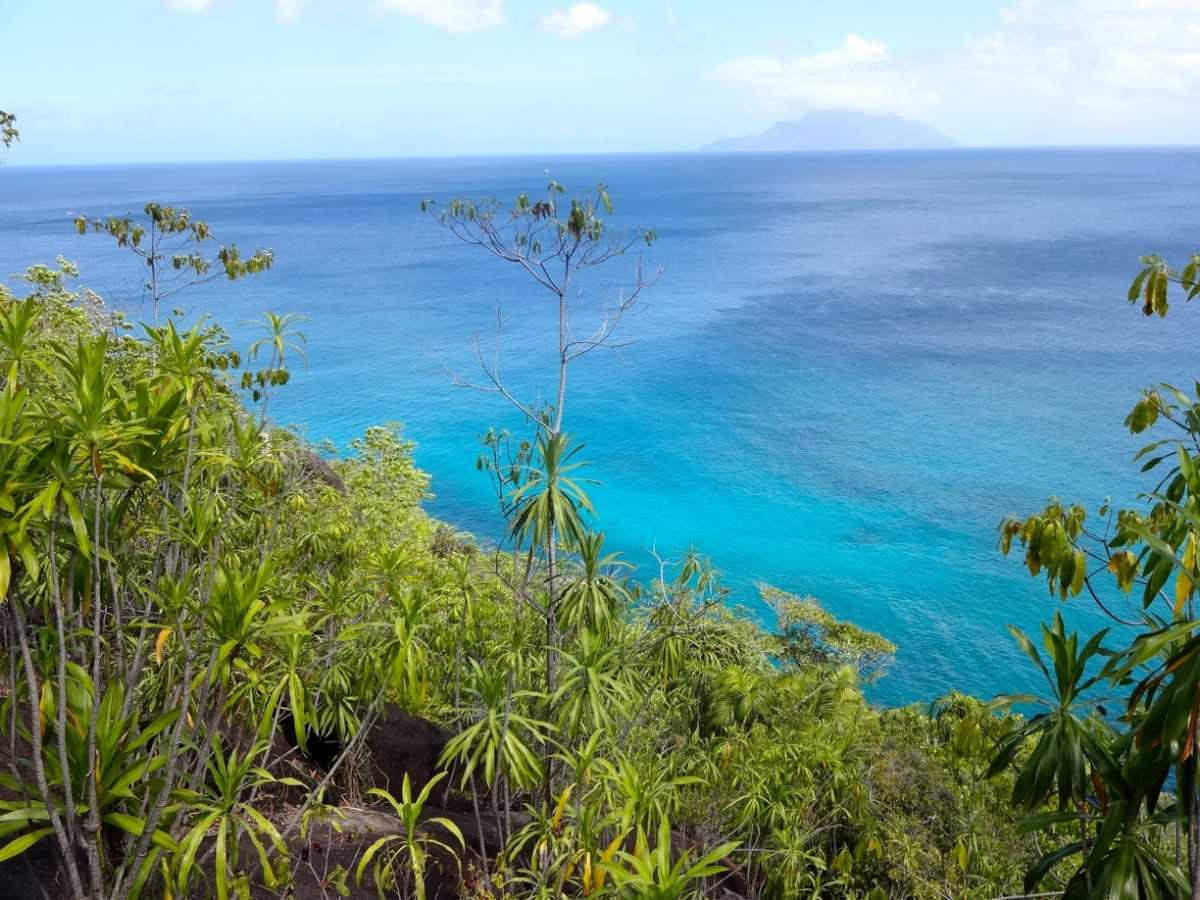 rth Mahe is also a heaven for all types of snorkellers (both veterans and novices) due to the abundance of marine life it boasts of such as white-spotted boxfish, blue-spotted grouper, green birdsmouth wrasse, different species of moray eels, three types of angelfish - emperor, three spot and semicircle and unspoilt corals. However, due to a lack of restaurants, accommodation or other facilities near the snorkelling spots, it is not very convenient for the tourists.

Dive Operators: Taxi Boat Happiness
Popular Spots For Snorkelling In South Mahe
6. Anse Soleil

Anse Soleil located on the south-western part of Mahe island is popular for snorkelling. This one is more for experts rather than newbies due to high waves and deep drop-offs close to the shore. While snorkelling here, expect to spot a vast variety of sea fishes like the semicircle angelfish, emperor angelfish, three spot angelfish, sergeant major fish, shoals of silver moony, spotted eagle ray and a plethora of multi-coloured and blue corals, green and pink polyps and large granite formations. Anse Soleil is well connected to other parts of Mahe by buses or cars, the nearest bus stop being 200m from the beach, and the airport 19 kms away.

7. Anse Royale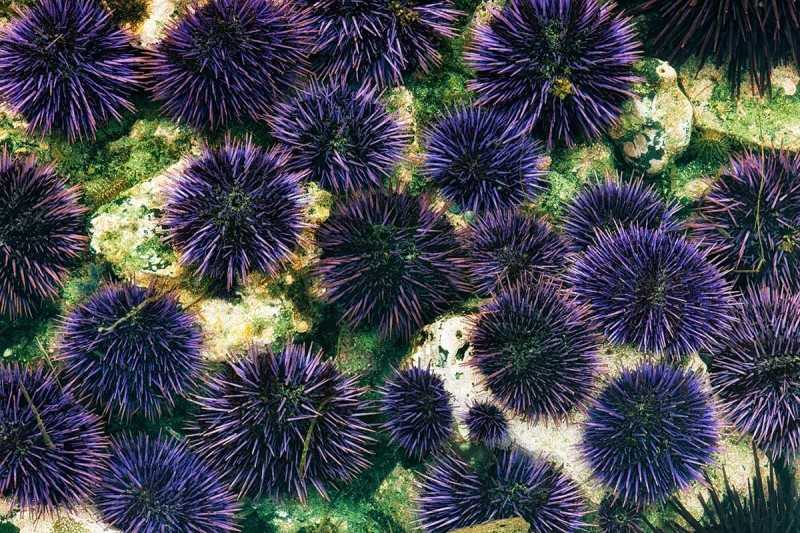 One of the most popular and large beaches of Seychelles, the presence of some hotels and resorts and its proximity to the airport (10 kms) is what makes tourists flock to this place. Anse Royale provides opportunities for many activities including snorkelling. The water here is calm and shallow (hardly 2m deep) making it apt for first-timers. If you choose to snorkel here, you can expect to see sea urchins, sea cucumbers, vibrant corals, starfish, blue-spotted spinefish, sometimes blue-spotted grouper, snappers, sponges, mantas and many more. For safety, it is recommended that snorkelling activities take place during low tides.

8. Anse Takamaka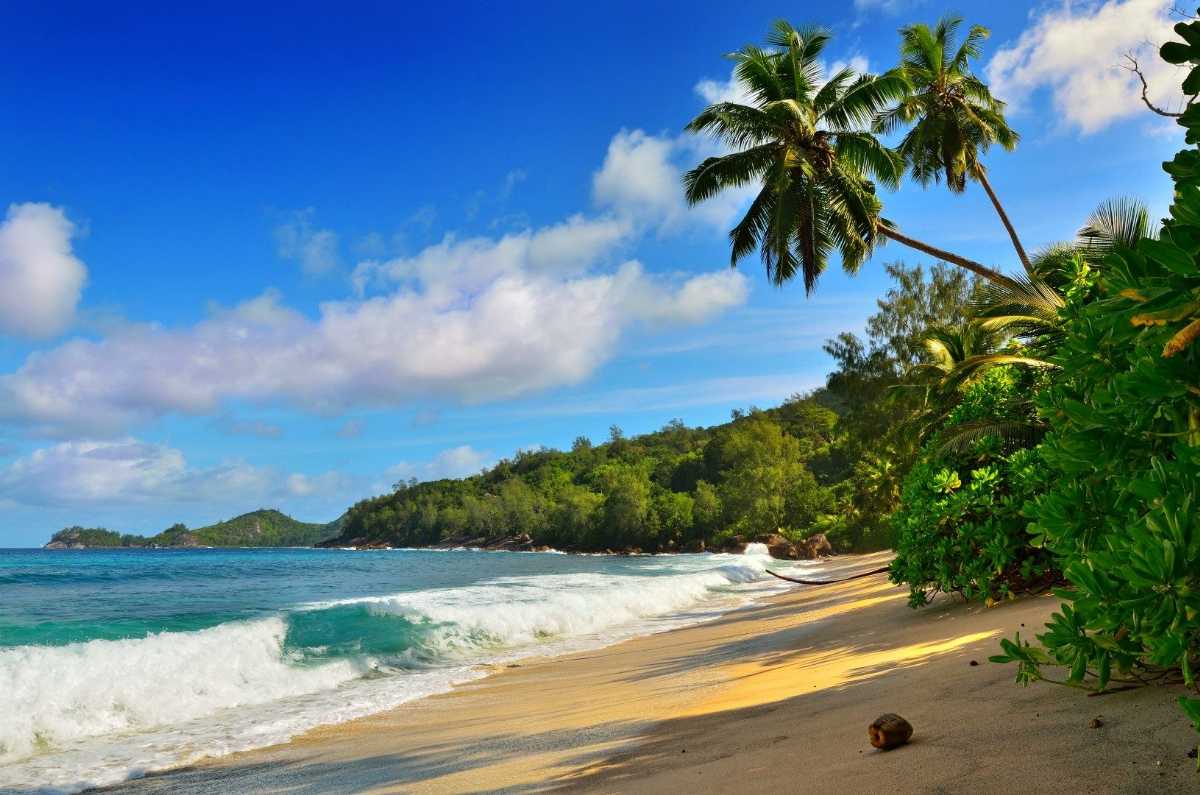 Another of the numerous scenic beaches in Seychelles, Anse Takamaka is characterised by crystal clear waters, golden sands, palm trees and takamaka trees. The numerous aquatic creatures that can be witnessed while snorkelling here include turtles, stingrays, eels, corals in a myriad of colours and schools and shoals of various types of fishes such as scissortail sergeant, clown surgeonfish, scrawled butterflyfish to name a few. Although the water here is shallow and calm, sometimes there can be currents, so one needs to be careful while snorkelling. The place is well connected to other areas of the island by cars and buses, the nearest bus stop and the parking spot is only 50m from the beach.

There are hardly any dive operators in Anse Takamaka so for snorkelling one needs to carry their own equipment.
9. Petite Anse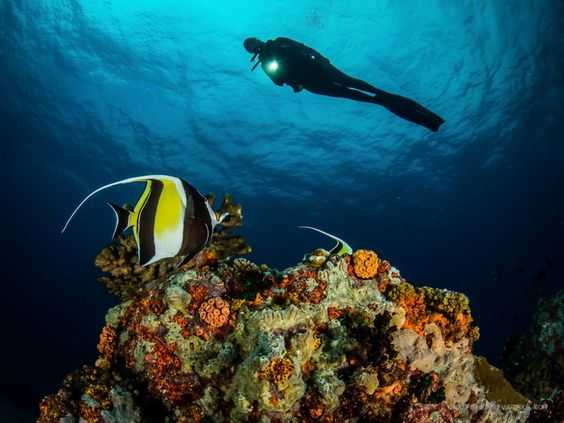 This is another great place for snorkelling close to Anse Soleil, in Baie Lazare district, with fewer visitors so you can enjoy the underwater beauty peacefully. Large granite formations along with cornetfish, wrasse, batfish, moorish idols, squids, octopus, hawksbill turtles are some of the creatures that will fascinate you. It can easily be reached via West Coast Road.

Equipment For Snorkelling
Most of the dive operators offer different snorkelling trips with flexible timings so that you can choose as per your convenience. Snorkelling equipment like a mask, tube, fins, etc. will be provided by them and sometimes additional benefits like refreshments and pick up from and drop off to your respective hotels. These dive centres are generally operated by local people, so they know the areas well and will guide you with the best snorkelling spots. They have PADI and NAUI certified personnel so remember to follow their guidelines. Rates vary from season to season so always make necessary enquiries before making any plans. Above all, Do not disturb the creatures underwater.
Best Time For Snorkelling In Mahe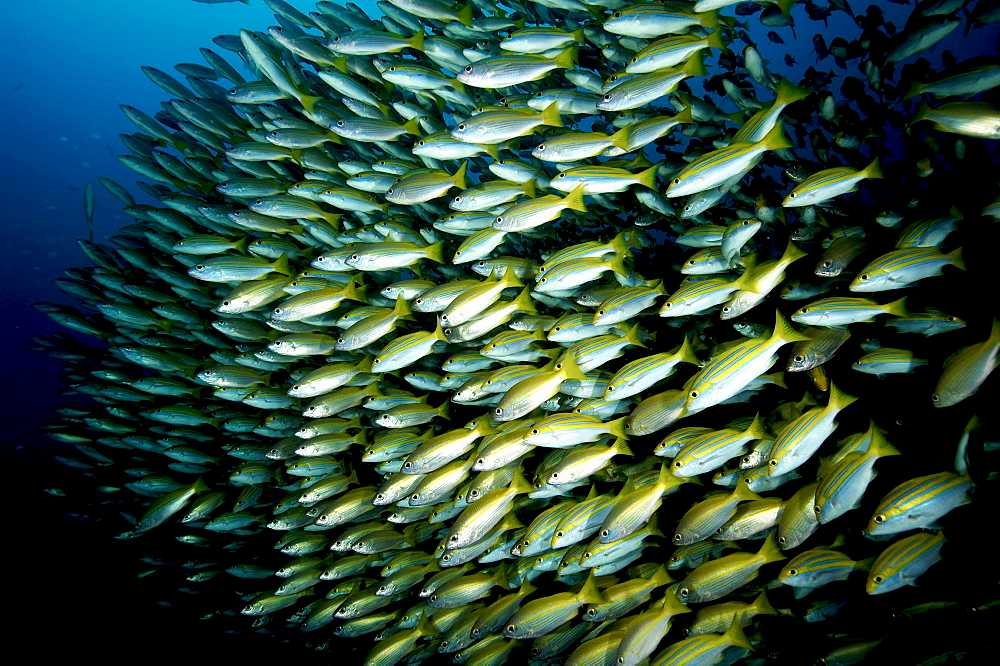 Throughout Seychelles, the best time for snorkelling is April-May and October-November. During these months, the waters of the Indian Ocean remain as clear as a mirror due to the absence of the South-east trade winds which reduce underwater visibility and increases the volume of seaweed in the water and coasts. Visibility at this time is nearly 30m with water temperatures of 29 degrees Celsius. However, if your trip isn't planned at this time, then don't worry because snorkelling in Seychelles is feasible all year round.

Nature never ceases to amaze. The umpteen species of marine flora and fauna that you are likely to spot while snorkelling will make you realise this even more. So, keep your inhibitions aside and venture into the water - a whole new world awaits you there!