Welcoming visitors from all corners of the world throughout the year makes provision of convenient transport facilities a top priority for the tourism industry of Seychelles. And when it comes to the most popular islands in the archipelago, then Mahe tops this bucket list. Not only the biggest island, but it is also renowned for having some of the most enchanting beaches and noteworthy places. To ensure that your journey is as breezy as this tropical paradise, Mahe offers a range of transport facilities that you can choose according to your inclination. Almost everyone engaged in the tourism industry can speak English and are very welcoming. You won't find traversing through the island difficult, thanks to the efforts made by the locals and the government of Seychelles.
1. SPTC Buses
The Reliable Public Transportation Service


If planning to stay for long or travelling with a limited budget, this public transport will help you commute easily around the island without shelling out your pocket too much. The bus service on Mahe operates from 5:30 in the morning till 8:30 in the evening. It is quite inexpensive, costing merely SCR 7 for any trip across the island, which makes it economical for locals and tourists alike. After 8:30 PM some special buses also ply during the night in some parts of the island, except for Sundays (when this service is no longer operational), but the fare increases to SCR 10. From the airport to the inter-island ferries, shuttle buses run as per the timetable with a tariff of SCR 15. Administered by the Seychelles Public Transport Corporation (SPTC), this is the sole public transport service provider in Mahe and Praslin.


Travelling along the curvy roads in the buses will promise an adventurous ride. Though it's the easiest way to travel across the island, there are a few facts you should take into consideration while opting for it. The bus tends to halt at various stops during its journey and sometimes you may even have to wait long for it to arrive. So when in a hurry, you may prefer taking a taxi over a bus. With no air conditioners installed and a heavy crowd, it tends to get a little hot inside as well. And sadly, if you are carrying a suitcase or any heavy luggage, then you will not be welcome on board.
To have a look at the current bus timetable, you can visit the official website of
Seychelles Public Transport Corporation
.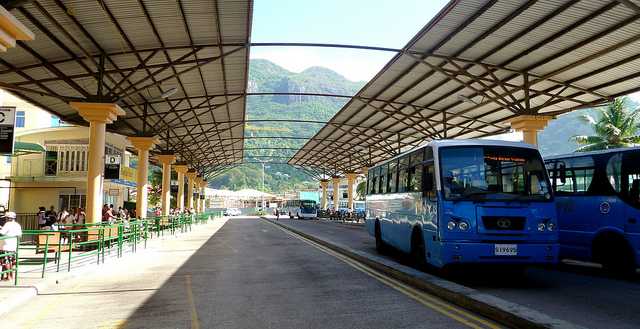 2. Hire a Taxi
A costlier but more private and faster way of exploring the island is hiring a taxi. Getting a taxi in Mahe is as easy as getting a bus, but there's a huge difference in their fares. Many taxi and shuttle services operate across the island, with some of them even having a tie-up with the local hotels, resorts and restaurants. So, you can avail a taxi by either asking your hotel to arrange it for you or by directly calling the preferred service operator.


From picking up on your arrival at the airport to visiting all the landmarks, with a personal taxi, you'll be able to travel at your own convenience more comfortably. If requested, the taxi drivers can even act as a guide and help you visit all the eminent local attractions, interest you with stories about places, and give you some handy tips. Though the tariff is reasonable, do ensure that your taxi is metered and discuss the fare in advance.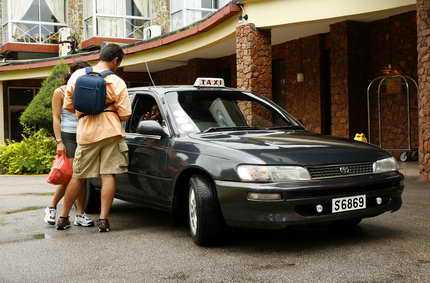 3. Drive a Mini Moke
Designed by Sir Alec Issigonis and John Sheppard in 1964, Mini Mokes are comfortable, compact cars that are used extensively in transportation on tropical islands like Seychelles. Widely popular as 'beach buggies', they provide smooth yet thrilling rides and are commonly used to drive along the sandy beaches of the island. Apart from being a more economical option than hiring a taxi, these 4 seater convertibles are easily available but require a booking.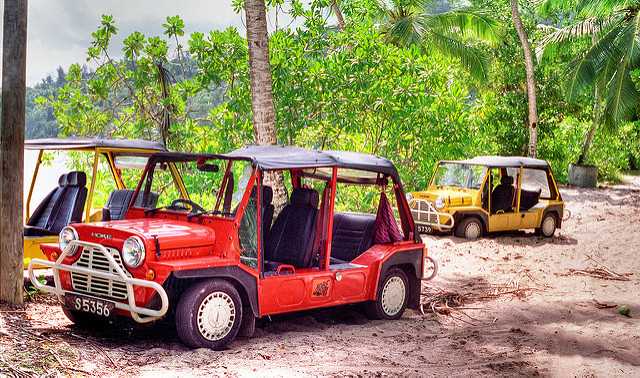 4. Rent a Car
There is nothing better than discovering the secrets of a new place by driving in your own car. You can travel at your convenience, enjoy your personal space, get through the traffic faster, escape the commotion of a bus, and ride without any time limit. Due to its reasonable cost and easy availability, renting a car or a jeep is now becoming the most sought-after alternative for travelling across Mahe. Although there are a lot of car rentals, it is advisable to book well in advance to ensure that you get your desired car for as many days as you wish. With a personal vehicle, visiting the beaches and local markets will become much more relaxed and delightful.


Since the roads of Mahe are narrow and curvy with no guardrails and steep drop-offs, driving along the bends may be a bit tricky, requiring good skills and confidence. Also, driving during the night is challenging due to ineffective lightening on the streets, so it is better to avoid. Sometimes you may encounter a giant tortoise trying to cross the road, or a speeding bus trying to overtake, so you have to be vigilant and fully alert.


A few points to remember while hiring a car: Make sure that you are 18 years or above and have a valid international driver's license. Driving takes place on the left side of the road. Putting on seat belts is a must and talking over phone while driving is punishable. To find your way without any trouble, always carry a map or a local guide. Fewer gas stations distant from each other are present in the town, so always keep your tank filled enough. Be careful around the bends and u-turns.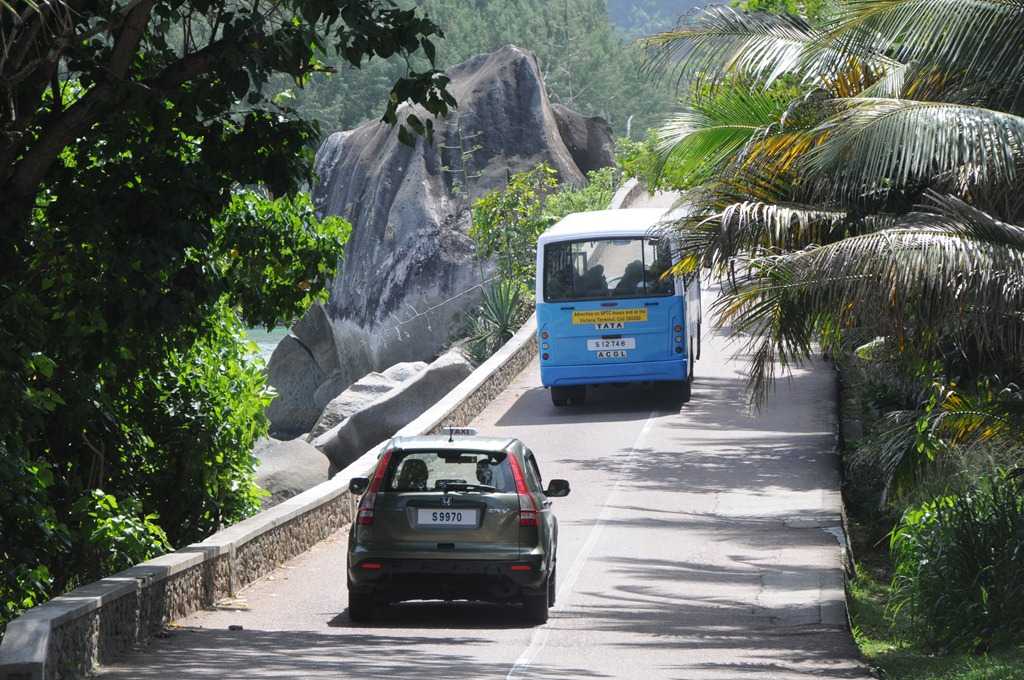 5. Rent a Bicycle
Sporty people willing to explore the island roads adventurously can always rent a bicycle to get across the beaches, forest trails and markets. The hairpin curves of Mahe's hilly roads will prove tricky, but for experienced riders, it will be an easy going drive. This alternative is inexpensive, sportier, eco-friendly and easily available.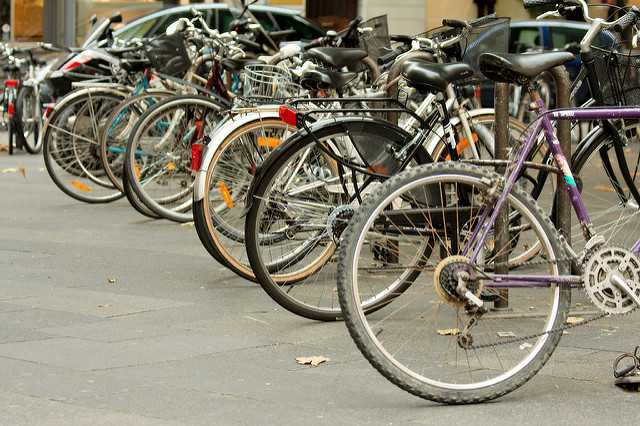 Known for its glorious seascapes, Mahe encounters a huge demand from tourists wishing to view the panoramic skyline of the island and hence renders luxury helicopter rides on specific routes. Charged on an hourly basis, this mode may prove to be very heavy on the pockets as the fares are quite expensive.

Having decoded the inland transportation, you can now strike off this travelling essential from your 'to-do' list and head off to Mahe to enjoy a perfect island getaway.