Planning to spend your Christmas holidays with your family in
Seychelles
, or going on your honeymoon? Or is it going to be a chilled-out trip with friends, or maybe a solo trip amid the peace and tranquillity of these islands? Don't worry, we've got you covered. Here's almost everything you need to know when you plan that December trip in Seychelles:
Seychelles Weather in December
Usually described as "paradise-like," weather in Seychelles stays calm and sunny throughout the year with little variations. The north-west monsoon winds change their course in November, bringing lighter and warmer winds to Seychelles and causing more rains in December.
Although December is theoretically the rainy season of Seychelles with an average of 250 mm rain, it is essential to keep in mind that the showers tend to be very short and the sun does come out and bless the islands for reasonably long stretches of time. So, in a nutshell, despite the increased rains and wet weather in December, you are going to enjoy a lot of warm, sunny days and pleasant light winds with a clear blue sky and lush greenery.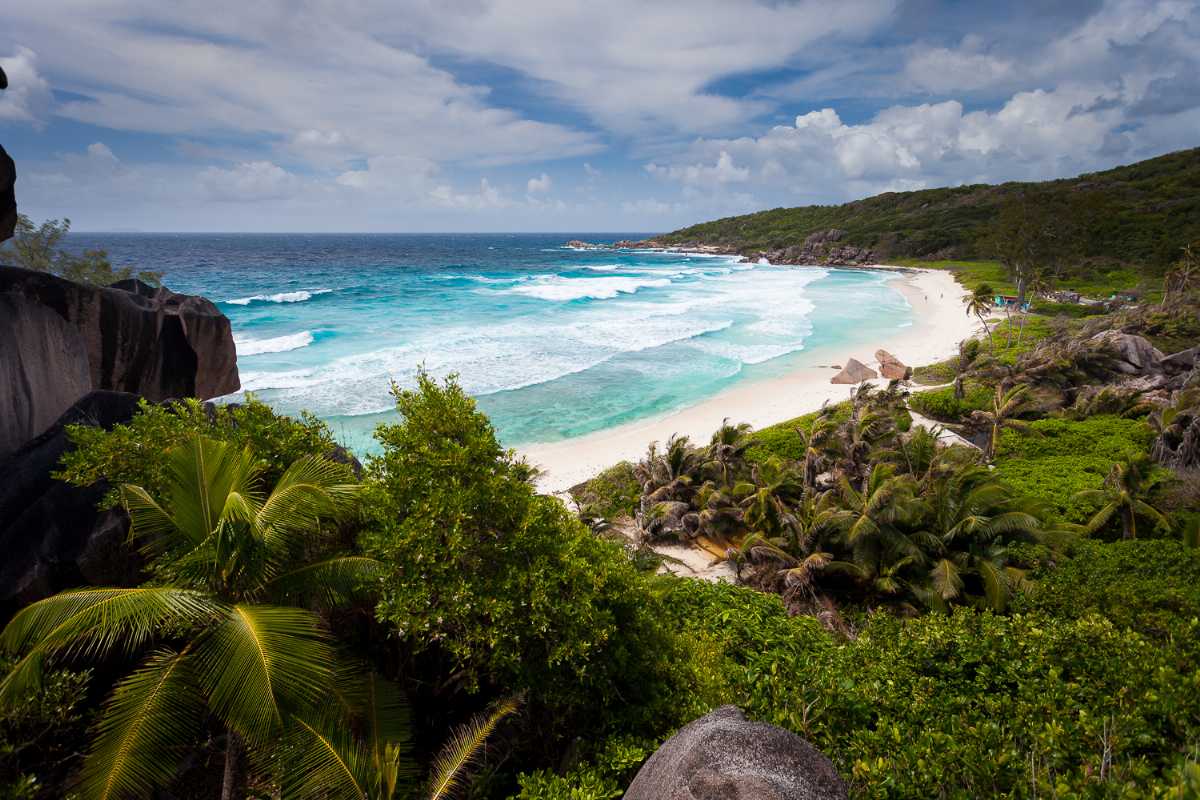 Average temperature
The temperature does not range much throughout the year. Though in December, the weather is quite hot and usually ranges between 25 to 30 degrees Celcius, with humidity levels remaining steady until January at 75%.
A good time to travel?
Being one of the two most rainy and sultry months of Seychelles, December is definitely not the best of the months to visit the islands, but having said that, the short spells of light rain won't really come in the way of your vacation and won't stop you from enjoying those heavenly beaches to the fullest. Apart from that, calm waves make it safer to swim in the water and seaweed is also less on Praslin's south/southwest coast during this time.
For Vacationers
December is also the holiday season and what better place to celebrate Christmas holidays with your loved ones than the majestic islands of Seychelles, with pristine and breathtaking beaches in warm weather, away from the chilling winter at home! The icing on the cake is the Christmas and New year specials provided by the hotels and resorts that include speciality menu, setting up romantic dinners with champagne and nice little treats for guests. However, you might want to take into account the airfares and accommodation prices which are generally more expensive in December than most of the other months due to holidays.

For Water Sports
Although December is not the most favourable month for Water-sports, activities like snorkelling and scuba diving can be done throughout the year, and the operators will know the sites with good visibility, so you don't have to worry about that. Also, December provides favourable conditions for peaceful sailing and cruising from the beach to the beach.
For Hikers
However, for hiking lovers, December is not a good time to travel as the mountain paths get muddy and slippery due to increased rain. This is also the cyclone-season for Seychelles, but only the southernmost and outer islands, the groups of Aldabra and Farquhar in particular, fall within the cyclone belt. The northern islands like Mahe,
Praslin Island
etc. remain unaffected by these cyclones.

For Bird Watching
Birding is also exciting in December as a lot of rare seabirds could be spotted during the northwest monsoon. Although the breeding season of the main Tern breed ends around October, many of the unusual vagrants drift towards Seychelles around mid-December.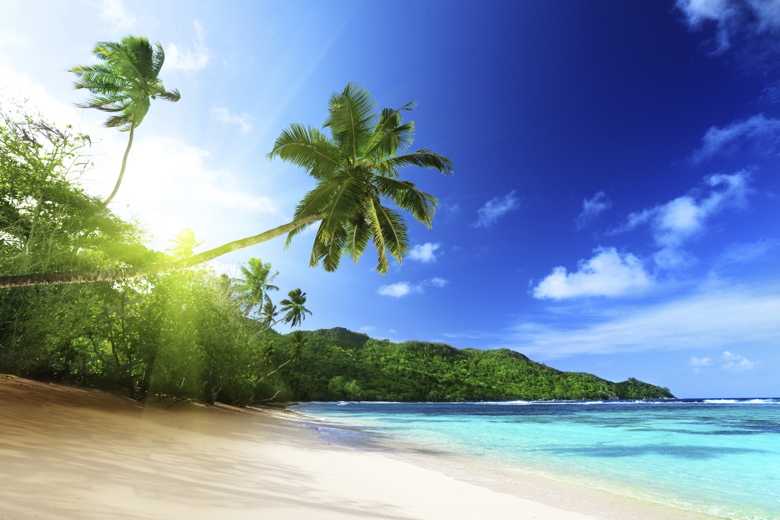 Places advisable to be visited
1. Mahé Island

Of course, you are going to visit Mahé, but you might not know that the largest and the most popular island of Seychelles has so much more to offer beyond its enchanting pristine beaches to chill on! 90 per cent of the Seychelles population lives in Mahé, and this population forms a real ethnic community. Your Christmas holidays are ideal for exploring the lifestyle and vibrant culture of Seychelles with European, African and Asian influences.

For all those rainy hours when chilling on the beach doesn't look like a good idea, Mahé provides you with some really interesting Bazars and markets to shop for souvenirs, enjoy drinks and food with some amazing music! Bazar Labrin which is held every Wednesday, 4 PM to 8 PM is famous for its traditional 'moutya' music and local delicacies like octopus curry.
Head to
Beau Vallon
beach on Mahé Island if you are into adventure sports and enjoy activities like parasailing and paragliding. You can even enjoy motorized water sports on this beach which are not available on other beaches. Do not miss out on the Seychelles Ocean Festival which is held every year during December at various places on Mahé. This annual event features a wide number of activities, such as photographic competitions, film screenings and exhibitions, events hosted at hotels, special school programmes and also a range of daytime diving and snorkelling activities.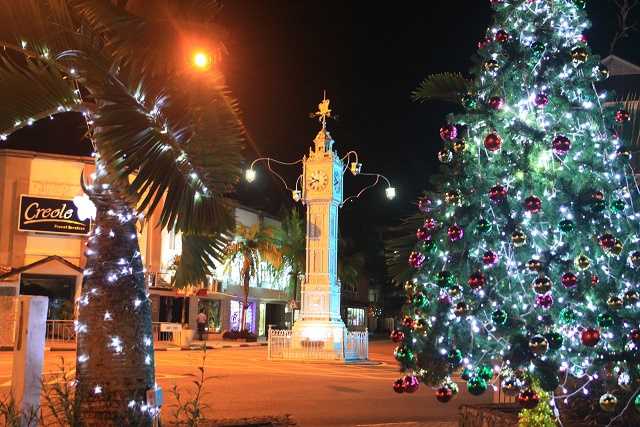 2. Praslin Island
One of the most popular beaches of Seychelles, Praslin provides its tourists with amazing beach experience among other things. December is a good time to visit Praslin Islands as the seaweed is less on Praslin's south/southwest coast during this time. Get ready to swim and sail!

Apart from that, the monsoon weather of December enhances the biodiversity on the island which makes the walk through the forest even more interesting and exciting. Do not miss Vallée de Mai nature reserve which is a UNESCO world heritage site, famous for its large coconut buttocks. You may spot the exotic Black Parrot if you are lucky enough. It is advisable to hire a guide. Some endemic birds like Seychelles Magpie Robin, Seychelles Warbler, and Seychelles Fody will also be around at this time. Vallee de Mai opens every day, 8:30 AM to 4:30 PM. Entry fee is 350 SCR.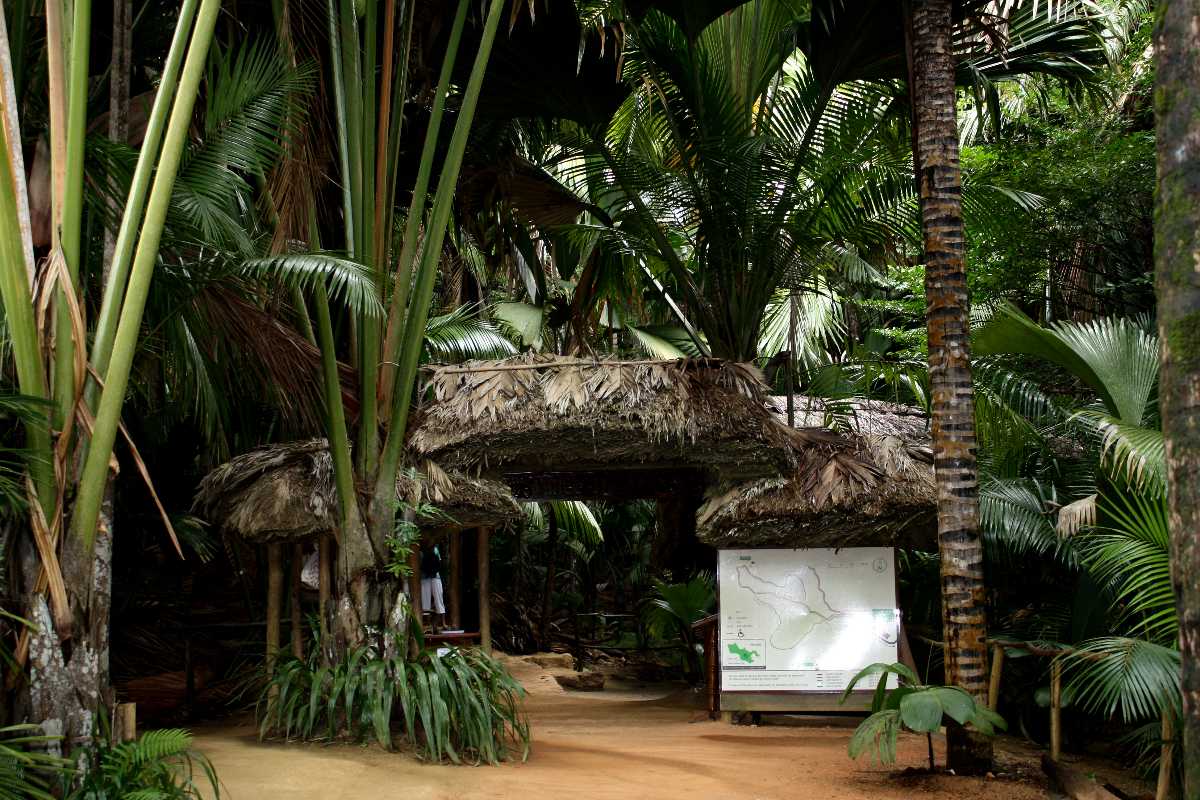 3. Cousine Island
A secluded island with enchanting beauty and serene atmosphere, Cousine Island is a very good option for carrying out nature walks through the forest. Indulge yourself in activities like bird watching, fishing and diving when here. You'll also get to see the giant tortoises who delight children and adults alike. Don't forget to try the seafood, which is a highlight of Christmas and New Year's menu!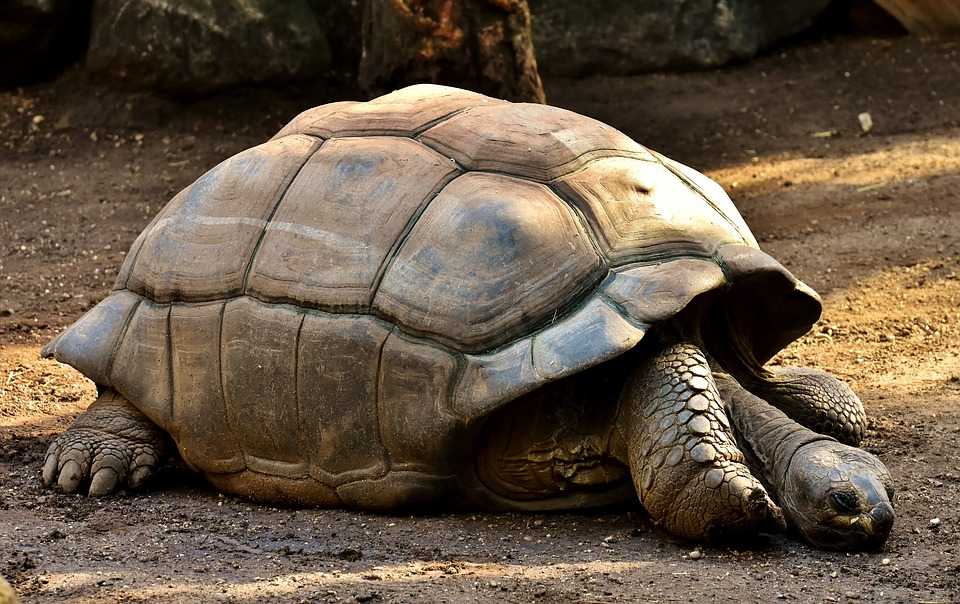 4. Bird Island
Bird watchers are in for a treat as December is supposed to be the most exciting time for birdwatchers on this Island, when rare Eurasian birds come to the island, thanks to its ideal location - the northern perimeter of the Seychelles Bank. You'll spot a variety of land birds, seabirds and migrants in here throughout the month.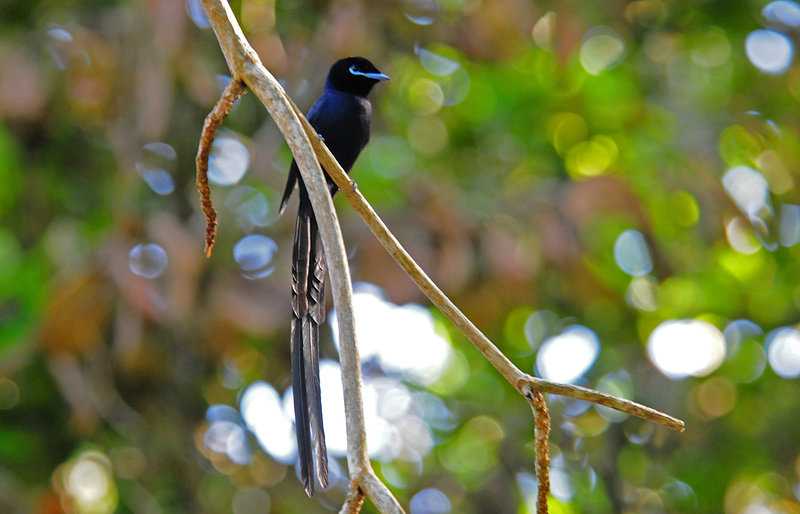 What to pack?
Wear tropics-friendly clothes in December - natural, breathable fabrics such as silk, linen or cotton. Don't forget to pack your swimwear or sarong for beach days. A good quality sunscreen, a sunhat and sunglasses would be useful in the hot weather. A raincoat or an umbrella is vital and won't occupy too much space in your luggage. Pack a light sweatshirt for evenings; and plastic boots for slippery, muddy paths and also to protect you from the sharp coral in the sea. Don't forget a mosquito repellent!

Yes, the weather of Seychelles is quite unpredictable, and December does experience more rains, but they're not enough to come in the way of your precious holidays! So don't worry, but do keep a check on the weather forecast. Regular weather forecast is available on most of the radio stations, just call Seychelles Radio (Coast Station) on VHF channel 16 or switch to channel 26. Stay safe, have fun!