After being blown away by the enchanting beauty of this island, spending quality time bathing under the sun and enjoying coconut water amid the lush greenery and gentle breeze, you don't want to let this go but take a part of it with you to your home, right? Or is it just a rainy day in Mahé and you are wondering what to do? Well, you guessed it right. The answer is- Shop away!


Since 90% of Seychelles population lives in Mahé and the island being a popular tourist destination, it has become a hub of street shops, local brands, art galleries and whatnot. Here's your guide to what to buy and from where to buy when in Mahé:
Things to Buy - Mahe Shopping
1. Coco De Mer
A large female pelvis shaped fruit, also known as a double coconut, Coco de Mer is a speciality of Seychelles and the most sought out souvenir here. It is generally heavy, up to 5 kg even after removing the nut inside. However, before buying, make sure there is a holographic signature on the coco de mer and that the seller provides an export certificate with it. An official permit is necessary to take it out of the country, without which you'll get in trouble at customs.
Cost: The cost of coco de mer depends mainly on its size and quality. You can get a smaller or deformed one for around SCR 600 while the best quality coco de mer will cost around SCR 3000.


Where to buy: These souvenirs are easily available these days, however, watch out for the wooden replicas. If you are looking for cheap and light but original souvenirs, head to La Ciota building near Victoria hospital. Some souvenir shops in the Anse Royale market sell good quality big coco de mers, which are good options if you are ready to lay out a lot of money.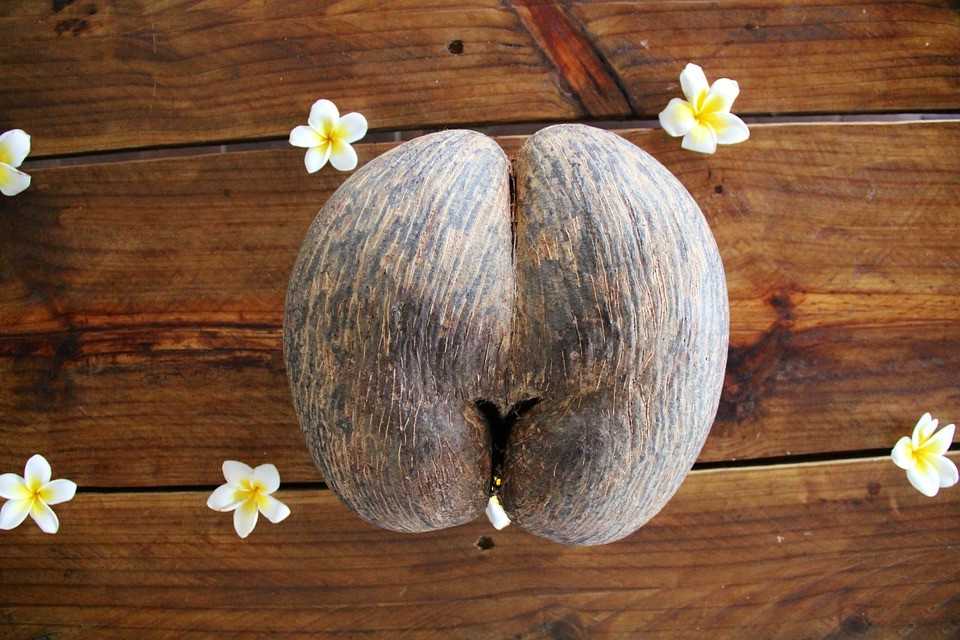 2. Jewellery
You might want to take a few pieces of locally crafted jewellery made of beads, Seychelles rupee coins, seashells etc. with you back home. These can be easily found in the street shoppes of Victoria market. Kreolor Jewellery is the most famous among tourists, with its unique blend of gold with local material, e.g. the golden Coco de mer jewellery is their best seller.
Cost: Kreolor jewellery prices range from SCR 600 to SCR 55,000. The locally crafted jewellery is available at much lower prices in the public markets, i.e. SCR 100 to SCR 1000.


Where to buy: Apart from Kreolor, Kenwyn House is a popular and cheaper option for African or locally crafted jewellery. Shopkeepers in Sir Selwyn Clarke market sell innovative local jewellery.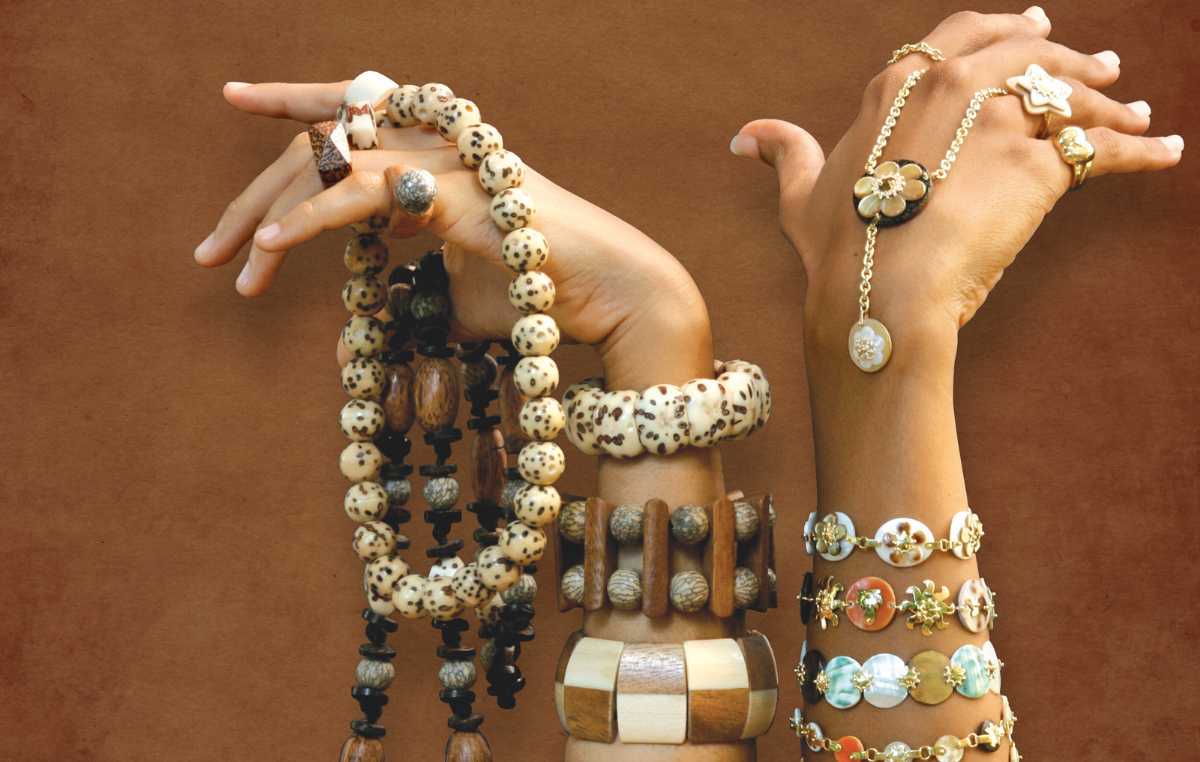 3. Fragrances and Yi-King Essential Oils
Take the unique fragrances of Seychelles to your home in little bottles that will remind you of your beautiful experience in this enchanting land. Apart from that, you wouldn't want to miss out on the special essential oils, carrying the Seychelles spirit. Yi-King is the most popular local brand of essential oils made from the finest ingredients.
Cost: Perfumes usually come in 30ml, 50ml and 100ml bottles and range between SCR 330 to SCR 450. Essential oils range between SCR 200 to SCR 330.


Where to buy: Kreolfleurage Parfums in the North Coast Road Victoria is popular among tourists for its interesting and wide range of products. Visit the Yi-King showroom for the best oils and other organic products.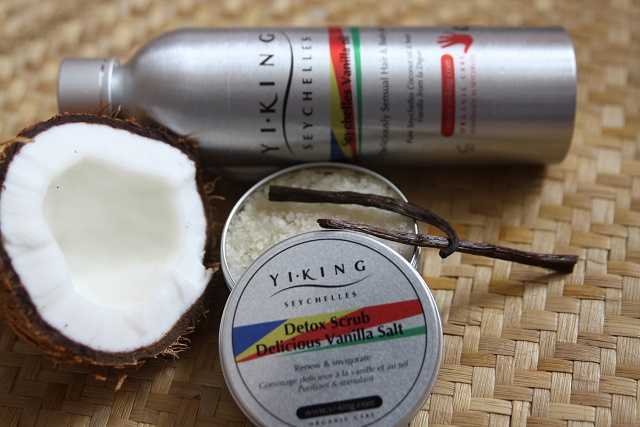 4. Tea
If you are a tea lover who likes to try tea at different destinations or if you are just driving to the West side of Mahé island, do stop at the famous Tea Factory of Seychelles, enjoy a cup or two sitting in front of a breathtaking view and choose from a variety of flavoured teas to take back home. White tea is popular among tourists. This is quite inexpensive and very good for gifting purpose.
Where to buy: The Tea Factory, Sans Soucis Rd. Opens Monday to Saturday, 8:00 AM to 4:00 PM.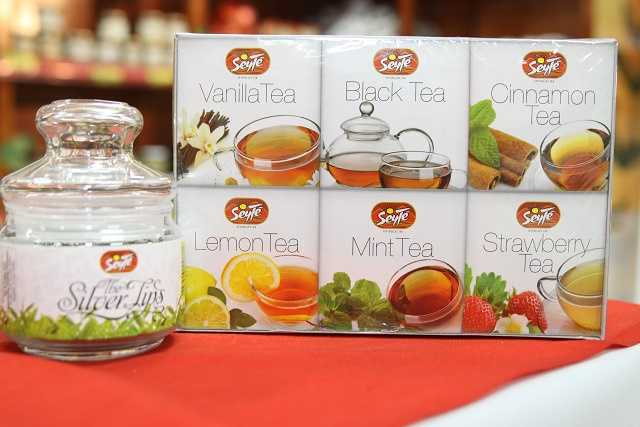 5. Seybrew
Brewed with the finest malt and hops imported from Europe, Australia and South Africa, Seybrew lager is Seychelles favourite brand of locally produced beer. It is a speciality of Seychelles, and you will not find it in any other country so make sure you try it out when here.
Cost: Price of 0.5-litre Seybrew bottle is around SCR 25, and its empty bottle could be exchanged for 2 SCR per bottle!


Where to buy: It can be found in any corner shop or a five-star resort, or duty-free at the airport. Visit weekly Bazaars like Victoria Bazaar and Bazaar Labrin to enjoy your drink in a lively environment with music and amazing food!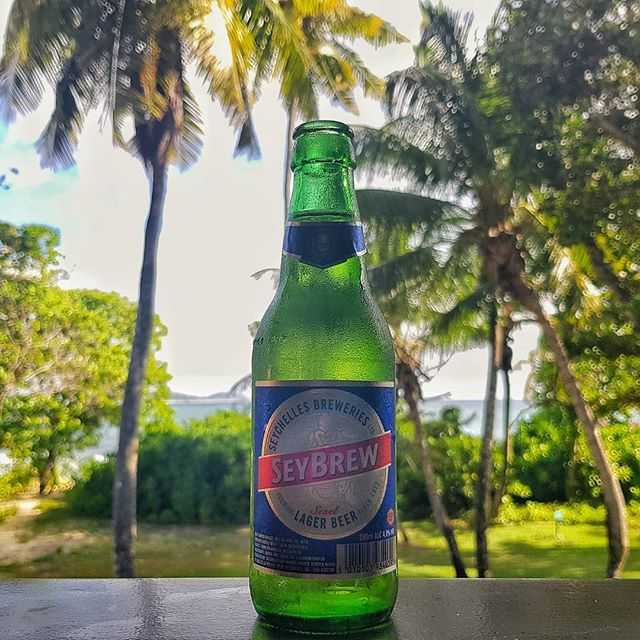 6. Artwork
Seychelles is famous for its art galleries and appealing artwork. George Camille is one of the popular Seychellois artists whose sculptures, paintings, prints, etc. are popular among tourists. Tom Bower's bronze sculptures and Gerard Davoud's eye-goggling paintings will beautify your home. Art prints, framed and wood mount can be bought from shops in the Victoria market.
Cost: Prints in the market can be bought for SCR 35- SCR 70. Original artwork will cost around SCR 500- SCR 3000, depending upon the kind of work.


Where to buy: Cheap prints and sculptures could be bought from shops in the Sir Selwyn Clarke market. For original artwork, you should head to one of the various Art galleries in Mahé like Sunstroke, Michael Adams' studio, Seychelles Island Foundation etc.


Places To Shop From - Shopping in Mahe

1. Sir Selwyn Clarke Market
This is the busiest and most vibrant market of Seychelles, full of local goods and people. From the most sought out souvenirs to fresh fruits and vegetables, everything is here. On a rainy day, when going to the beach does not seem like a viable idea, head to Selwyn Clarke market and shop as much as you want! Small street shops are good options for buying cheap and good stuff.
What to buy: Different kinds of souvenirs like locally made jewellery and coco de mers.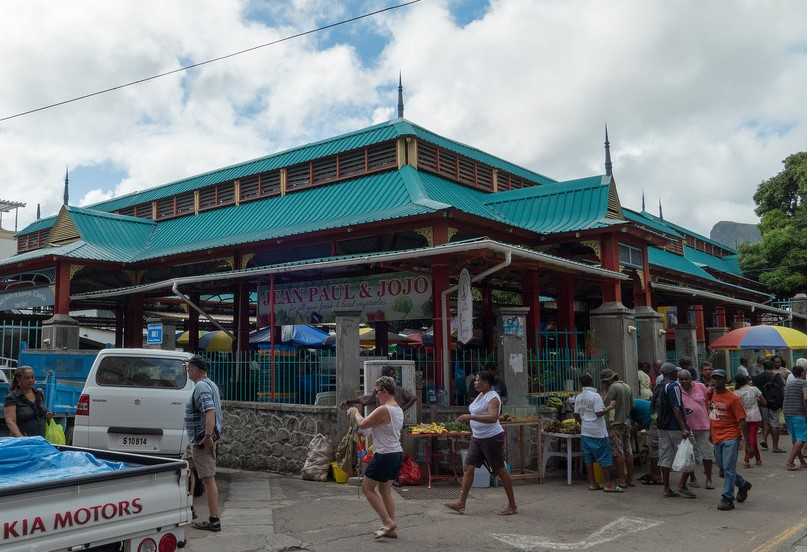 2. Anse Royale Public Market
Anse Royale is a tiny market, mostly sells fresh fruits, vegetables and fish. Try negotiating the prices as the shopkeepers usually try to overcharge tourists.
What to buy: Fresh fruits and vegetables.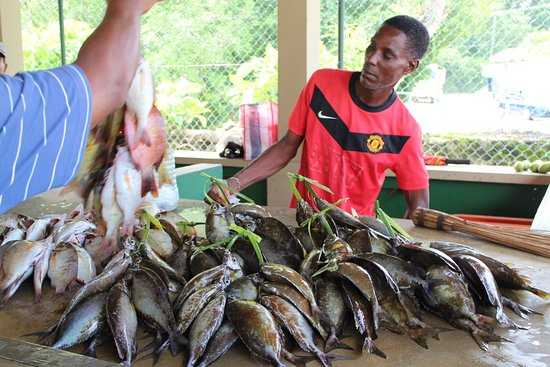 3. Weekly Bazaars
Weekly Bazaars like the Victoria Bazaar, which takes place every Friday; and Bazar Labrin, set out along the Beau Vallon beach where you can visit on a Wednesday evening or the last Saturday of the month, from 4:00 PM to 8:00 PM, are big attractions among tourists. Here you can shop for local handicrafts and spices while enjoying music, amazing food, and drinks!
What to buy: Little handcrafted products, Seybrew beer and food items.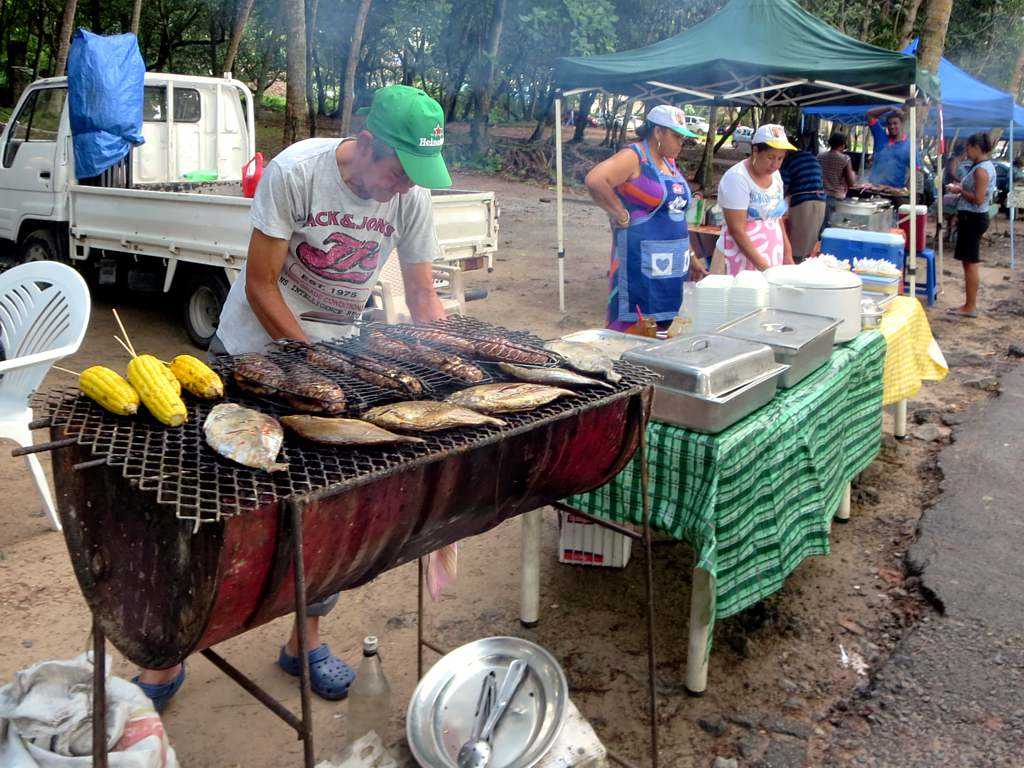 4. Art Galleries
Admire and appreciate all the exquisite artworks, the bronze sculptures and appealing paintings in the various art galleries situated in Mahé and take away some of its aesthetic pleasure with you to your home. Sunstroke, Michael Adam's Studio, Gerard Davoud's Studio etc.
What to buy: sculptures and paintings.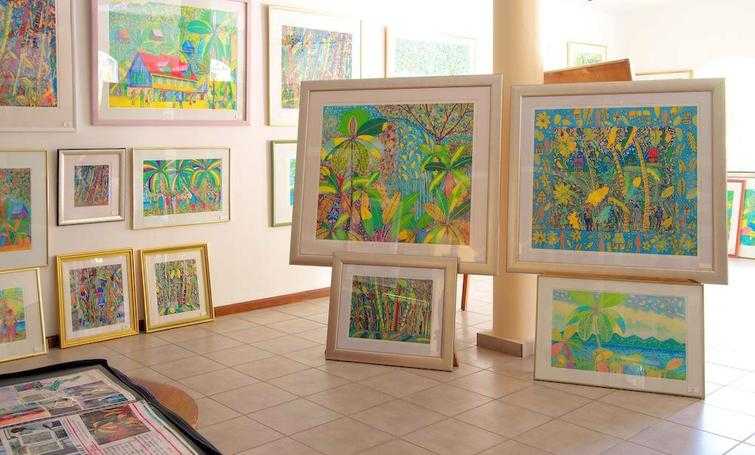 5. Shopping Malls
Do not expect to find Supermalls and large global brands in Mahé as little shopping malls selling local brands is a quality of this place. Shopping malls like Companion Hall, Sham Peng Tong Plaza, Orion Building and Unity House provide a decent collection of souvenirs and luxury goods to take back home.
What to buy: Seychelles souvenirs, fragrances and oils.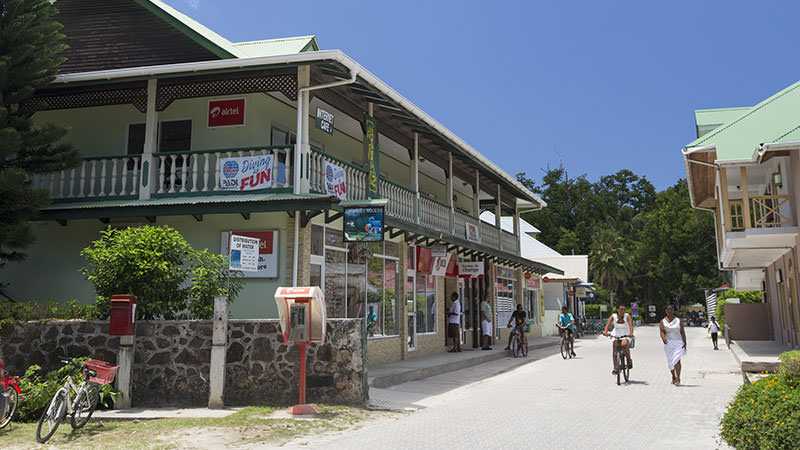 Now that your confusion regarding what to buy and from where to buy has been cleared up to an extent get ready to spend your rupees in exchange of Seychelles memories in tangible forms that you will take back home. Happy shopping!