Whether you're planning a honeymoon in Seychelles, a solo trip, or a trip with friends or family, the weather is not something you should worry about! You've chosen a good time and read further to know
how
Seychelles is in April,
what
all it has to offer, and
where
you should head to.
Here's some useful information that will help you plan your perfect April itinerary:
Seychelles Weather in April
The tourist season lasts the entire year in Seychelles as the weather stays ideal without any extremes that the other tropical destinations experience. Weather in April is best described as 'warm and calm' and is one of the best months to visit the archipelago. Humidity stays low during the month, and due to their unpredictability, the islands may experience short light showers.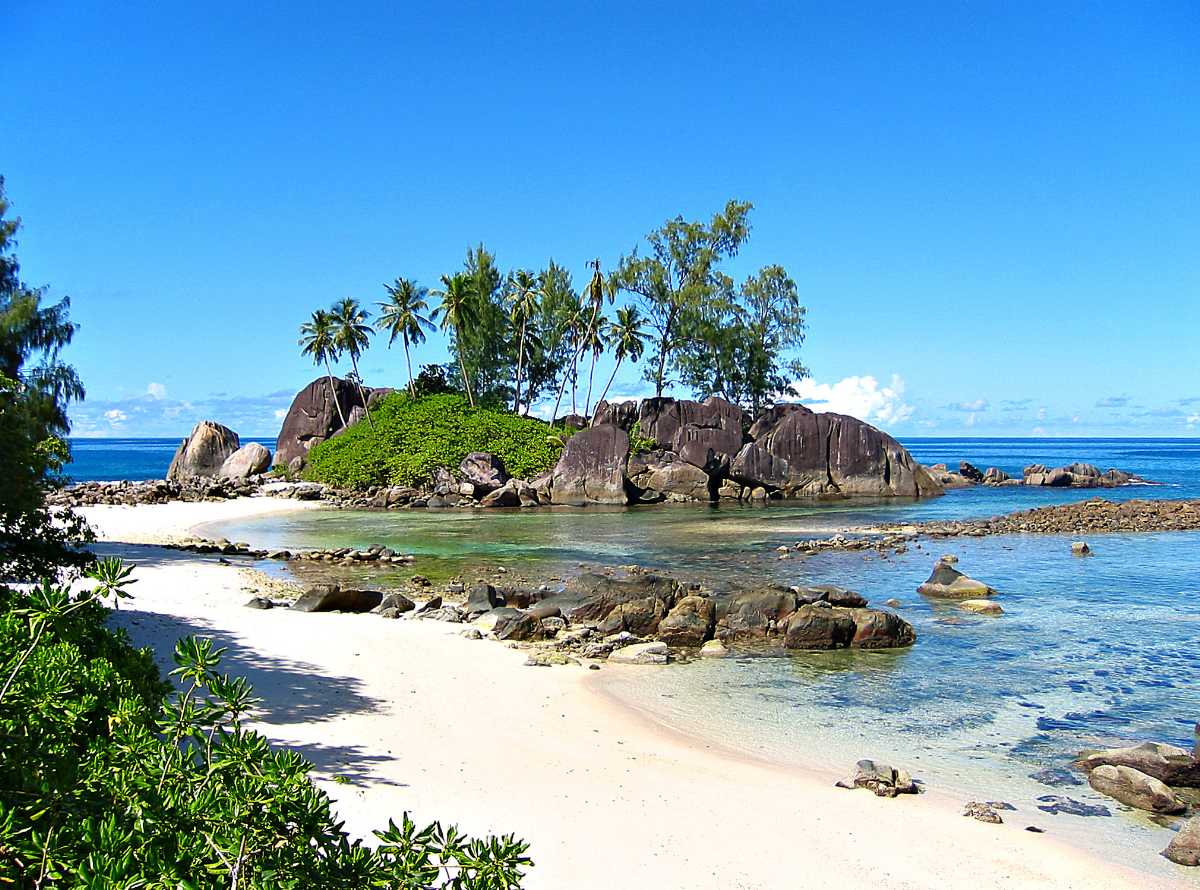 Average Temperature in April
The temperature of Seychelles does not range much throughout the year. However, April is one of the hottest months with an average temperature ranging from 24 degrees Celcius to 32 degrees Celcius and humidity levels remaining steady at 74%.
Is it a Good Time to Travel?
April is one of the best months to visit Seychelles as it marks the end of the North-West Monsoon and the beginning of the South-East Monsoon.
During this month, dry spells are frequent, and the sun shines brightly for long hours - perfect for sunbathing on the beach. Bright blue, refreshing water and the cool coastal breeze will guarantee a fantastic time.

April is the perfect time for the adventure seekers to visit as the changing of winds direction, i.e. transition between the NW trade winds to SE trade winds make water sports activities even more exciting and fun. It is also a good time for bird watchers and hikers.

However, keep in mind that since April falls in the high season of Seychelles, the air ticket prices, as well as accommodation prices, are at their highest during this period.
Suggested Activities and Things to Do
1. Beach Time
April is just the perfect time for spending long hours on the beach under the sun. So, get ready to have an ideal time in the stunning beaches of Seychelles, amid cool coastal breeze, the sound of the waves and fantastic ambience.

Where: Anse Intendance on Mahe and Anse Lazio on Praslin are two of the most beautiful and uncrowded beaches of Seychelles. If you want a relaxed experience on a private, unspoiled island, head to Grande Soeur.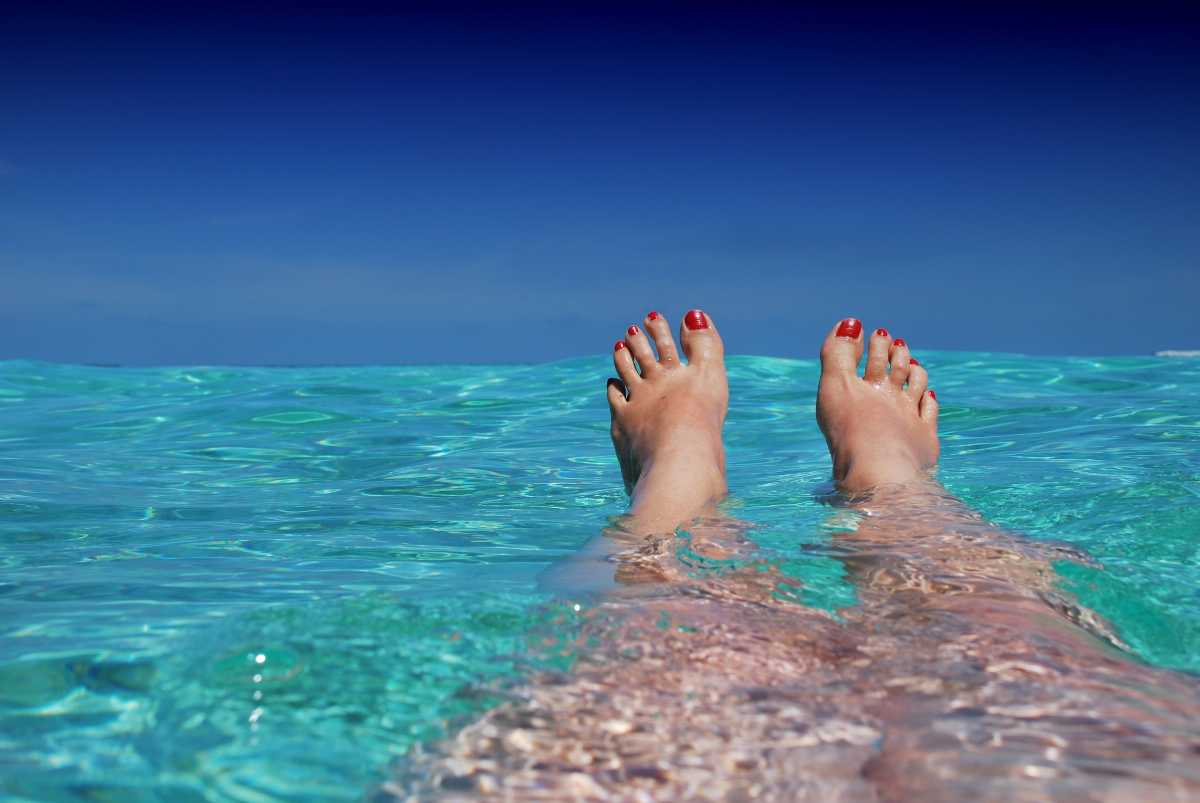 2. Go Underwater - Snorkelling & Scuba Diving
The transition from NW trade winds to SE trade winds produces a period of calm throughout April. The wind-free and relatively warm conditions are, thus, favourable to dive deep in the ocean, with 30 meters plus visibility and the water temperature up to 28 degrees Celcius which guarantees very pleasant and relaxing underwater experience.

So, get ready to dive or snorkel in the Indian ocean with reefs that contain over 300 species of fish and more than 100 varieties of coral. The calmer waters in April let the dive boats reach more remote sites where spotting megafauna, such as Sharks and Manta Rays is typical.

Where: There are schools in Mahé, Praslin and La Digue which cater to both beginners and experienced divers and snorkelers. The locally-owned hotels in Mahé and Praslin have their charter and offer fantastic snorkelling opportunities. Experienced divers should head to Desroches Island, famous for the Desroches drop - a limestone coralline plateau adorned with mysterious caves and canyons.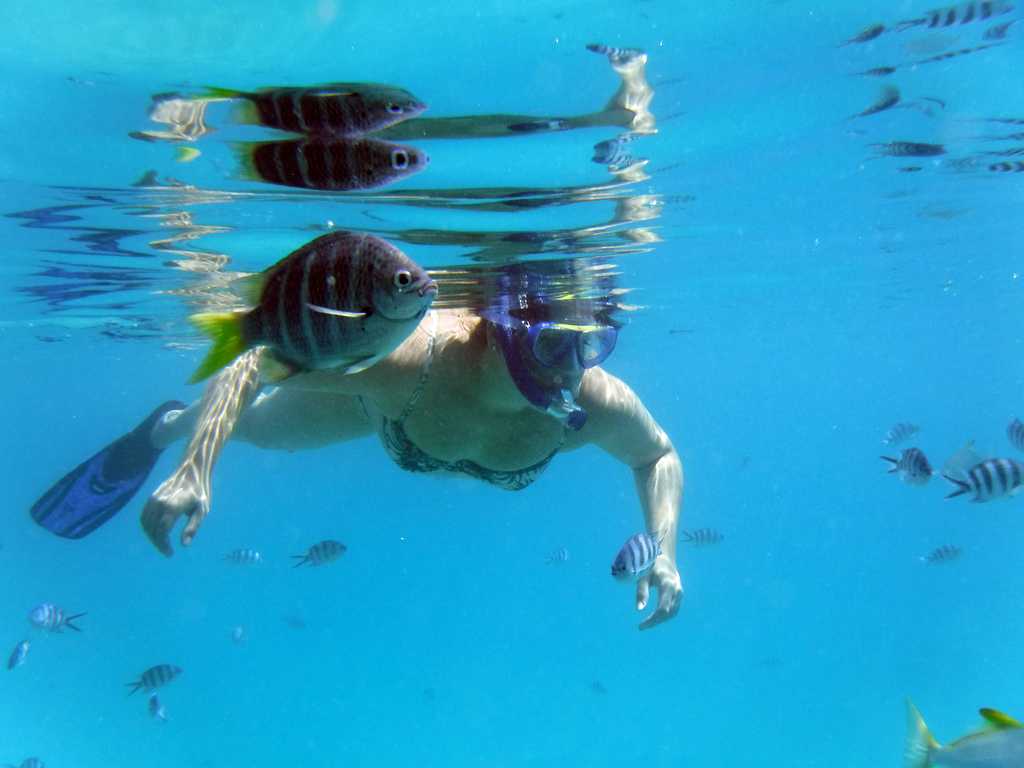 3. Fishing in Seychelles
The location and the maritime environment of Seychelles make it an ultimate fishing holiday destination. April happens to be a perfect time for fishing as the annual Seychelles National Fishing Tournament takes place in this month. Fishing enthusiasts from near and far indulge in the "Battle of the gills" and hit the coastal waters around Mahé for trolling and bottom fishing. You will need to charter a boat in advance if you want to participate. Also, spearguns are banned throughout the region to protect the fish stock.

Where: The 'inner islands' divided in Mahé group and Praslin-La Digue group centrally located on a large submarine plateau, are a hotspot for bottom fish and travellers. Also, the young fish attract predators like Sailfish and Black Marlin. Alphonse atoll also provides a unique location apart from Experienced Crew, Top Equipment and Purpose-Built Boats.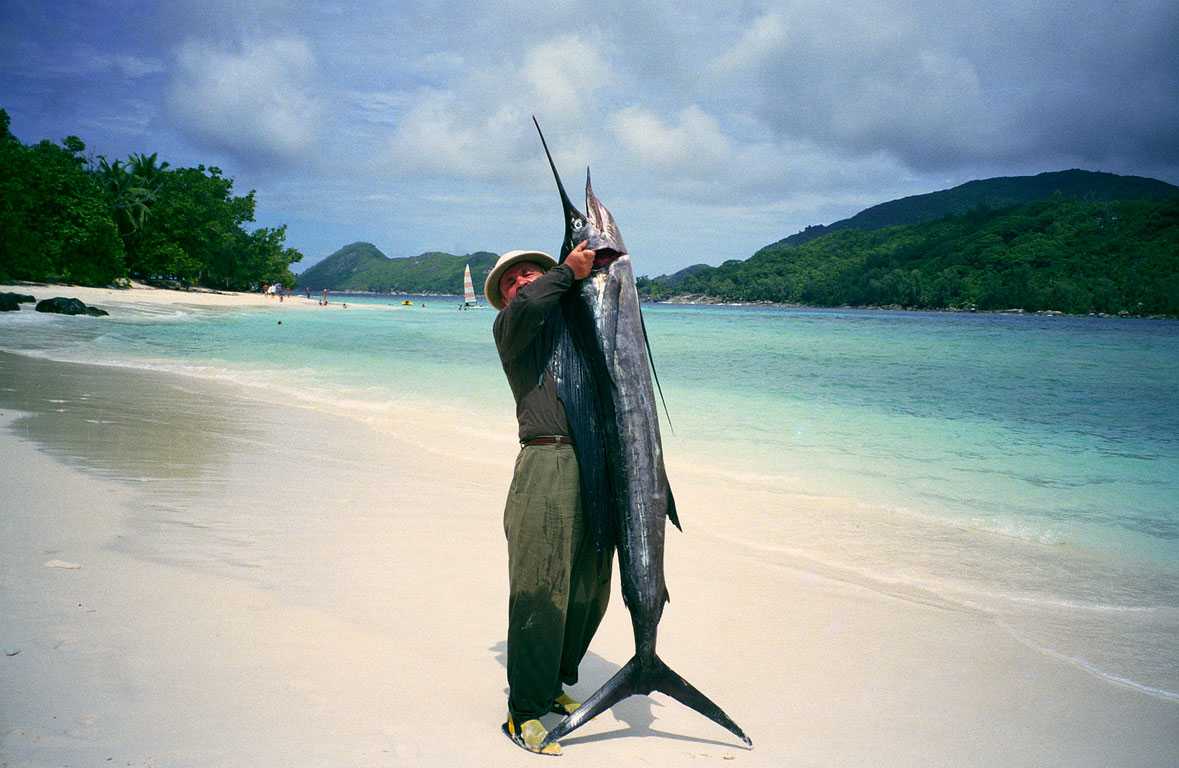 4. Hiking in Seychelles
Since Seychelles is home to a rich diversity of flora and fauna and over 40% of its land is designated for National parks, hiking is one of the most rewarding things to do here. Weather in April - less rain and clouds, and more sun is ideal for tying your shoelaces and going on a hike. There are a large number of nature trails and so many walks to choose from which will give you the rush and the satisfaction you're seeking.

Where: Morne Seychellois, a 900 meters high mountain located in Mahé and Vallee De Mai, a National park with rich, lush greenery and some rare species are ideal for the casual hikers. The Mount Copolia trail that leads to a nice granite setting will let you enjoy some amazing views over Mahe, Cerf Island, Moyenne or St Anne.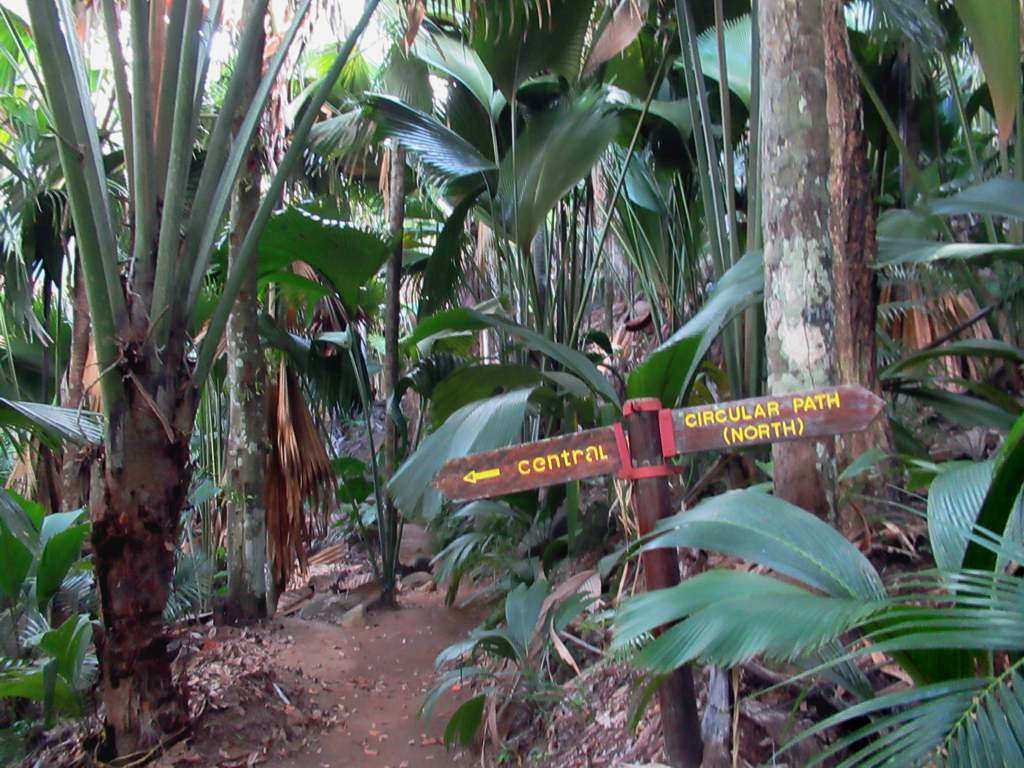 5. Birding in Seychelles
Bird watchers are in for a treat as April is an exciting time for Birding - the rare Tern species announce their arrival and can be spotted throughout the month. Some seabirds also breed around this time, and you'll be able to spot some migratory birds.
Where: Head to Vallee De Mai in Praslin to spot the rare Seychelles Black Parrot among other bird species. Visit the national park early in the morning or late afternoon when the weather is cooler, and the crowd is less. Bird Island is a bird watcher's paradise where you'll spot a variety of rare species.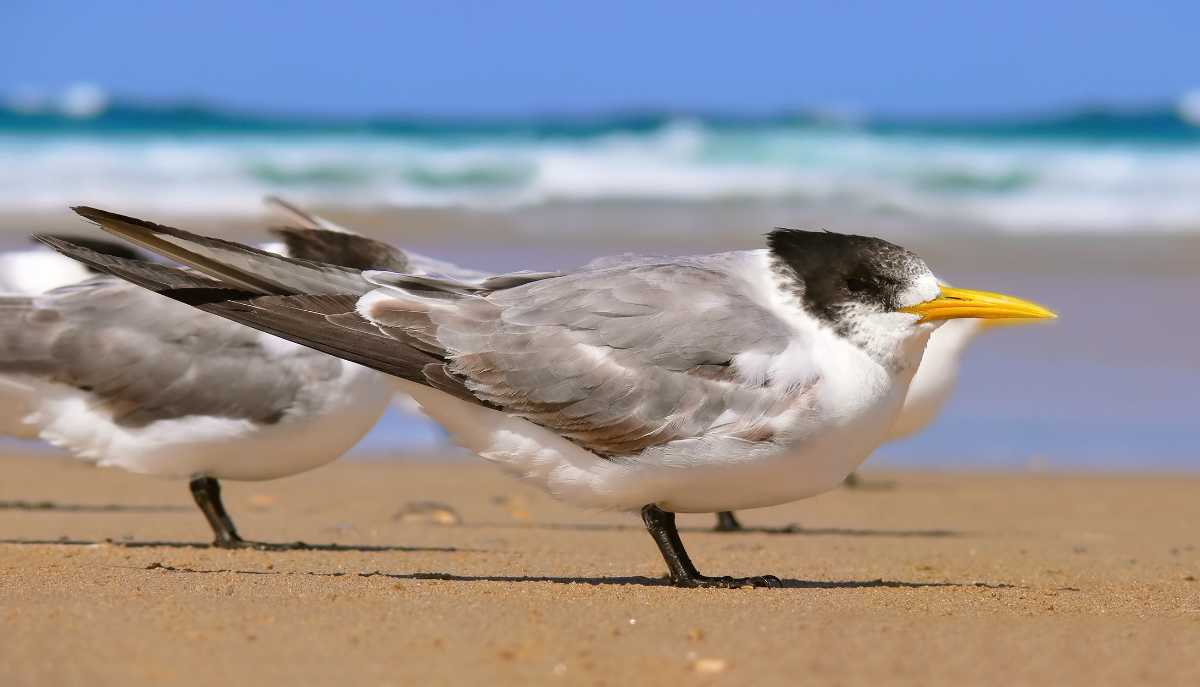 6. Explore Seychelles
Do you know that Seychelles has so much more than its pristine beaches and lush green, tropical forests? During the light showers when spending time on the beach won't look like a good idea, dive into the rich past of Seychelles - go around exploring the historical landmarks in Mahé and visit the National Museum. Also, experience the colourful Seychellois culture and shop your favourite souvenirs in the vibrant Victoria Market and the weekly Bazaars. Bazar Labrin which is held every Wednesday, 4:00 PM to 8:00 PM, is famous for its traditional 'moutya' music and local delicacies like octopus curry.
Where: Mahé is the cultural hub of Seychelles, with colourful markets and Bazaars. It also houses some important historical landmarks like the Victoria Clock Tower, Bicentennial Monument, and also the Seychelles National Museum.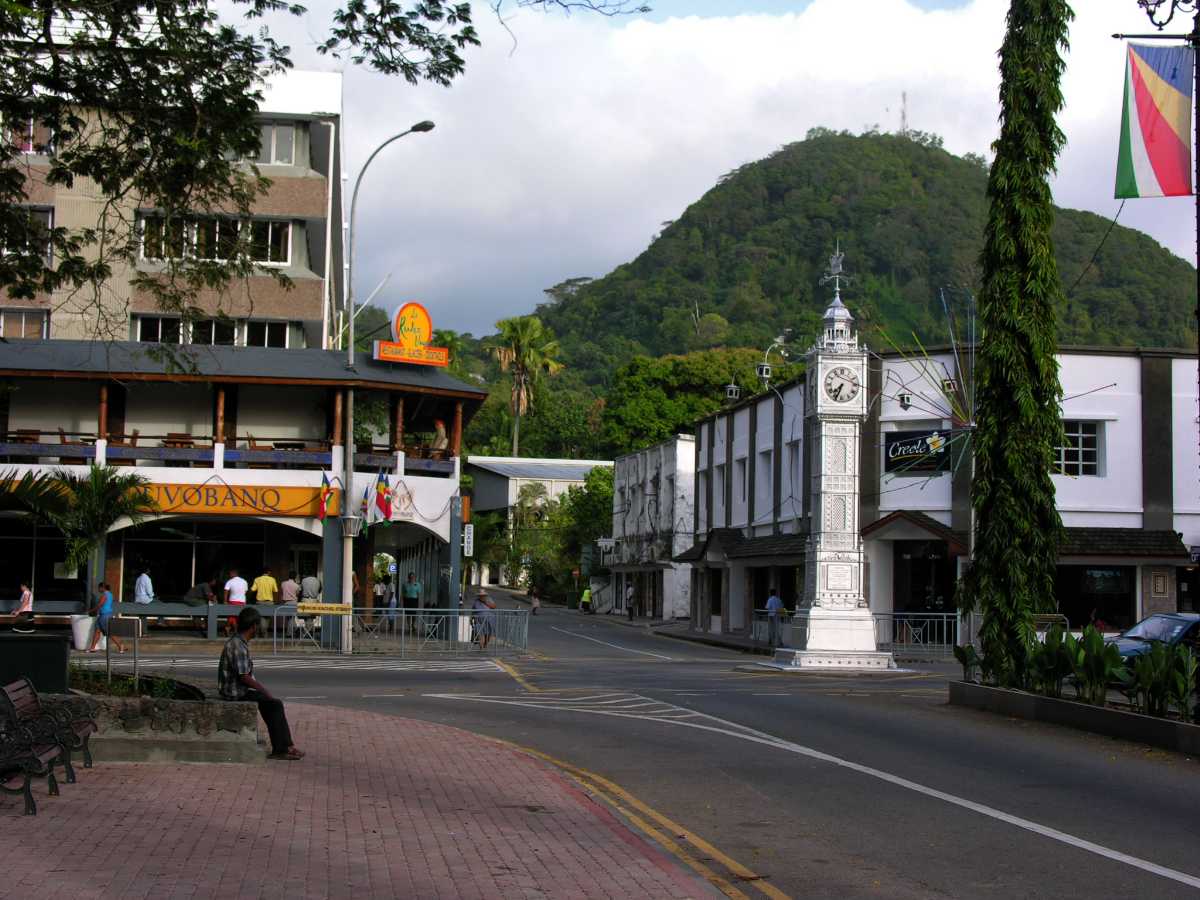 What to Pack?
The temperature does not drop much, so pack natural, breathable fabrics such as silk, linen or cotton, and avoid synthetic materials. Keep your swimwear, beach clothes and don't forget a good sunscreen and a mosquito repellent. Make sure you pack your suitable footwear for hiking the trail.

Weather in Seychelles stays quite unpredictable throughout the year, but you're going to have your sunny days nevertheless, and nothing will come in the way of you 'perfect' vacation. Have a lot of beach days with your loved ones or all by yourself and indulge in your favourite activities. Just don't forget to keep a check on the weather forecast. Have loads of fun!