Seychelles is home to some of the world's best souvenirs, and the markets are a site to discover. So put on your tropical hats, and check your wallets for enough cash (you don't want to be a penny pincher in this case).
What to Buy In Seychelles - Seychelles Souvenirs
There are so many things to buy in Seychelles. Make sure to look for each of these while you are here- you definitely would not want to miss anything.
1. Coconut Shell Artifacts
One of the loveliest things to take home from Seychelles are the coconut shell artefacts. Carved in different ways, these are enticing due to their peculiar shapes. The most popular among the tourists is the Coco de Mer- also known as the sea coconut or the double coconut. The form is quite erotic, for it resembles a female bottom. No wonder the Coco de Mer made global headlines when Seychelles' government gifted this naughty nut to the Duke and Duchess of Cambridge!

However, strict rules apply to it being taken outside the country and, therefore, you must ensure that it carries proper certification. These buttock shaped nuts have raised eyebrows since times immemorial, and it is a must on your shopping list in Seychelles. Other coconut shell artefacts include the one with a smiling man's face carved on to it. Besides, coconut bathing soaps, oils and perfumes are another bunches of things to buy.

Where to buy - Vallee de Mai in Praslin or any licensed gift shop (these are found all over the Republic)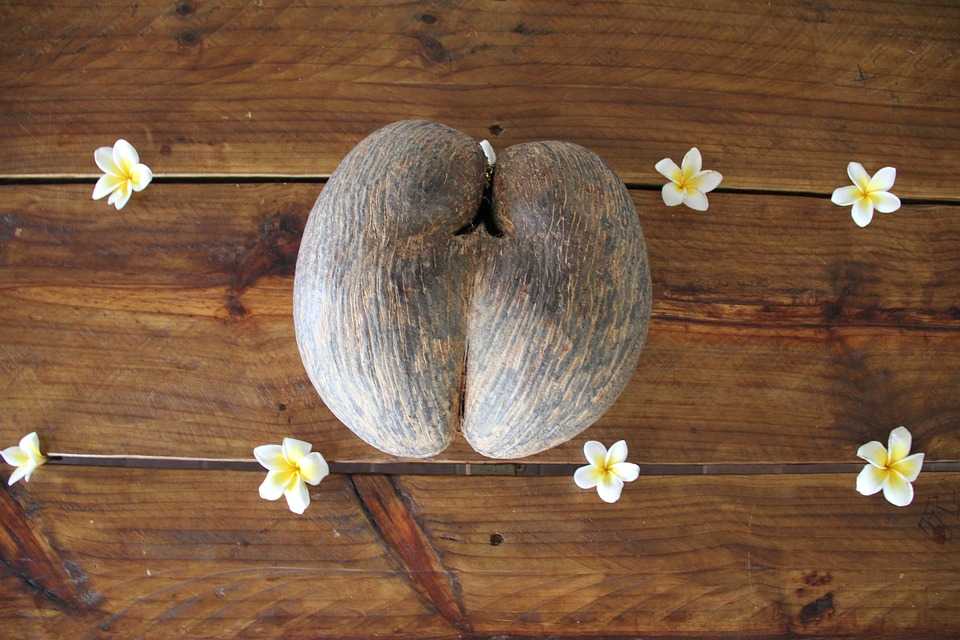 2. Vanilla Pods
Seychelles has long historical ties with vanilla. Considered a gem in the flavouring industry, vanilla is found in abundance in Seychelles. You cannot go home without buying some vanilla from here- all it needs is a small space in your bag (and your heart). The exquisite flavours burst into your mouth the moment you smell the sweet fragrance lurking from the plantation farms in La Digue. Vanilla Pods and vanilla essence are a must.

Where to buy - The Union Estate Park, where you can buy some fresh vanilla. Also, local shops in Victoria, Mahe sell vanilla pods and essence.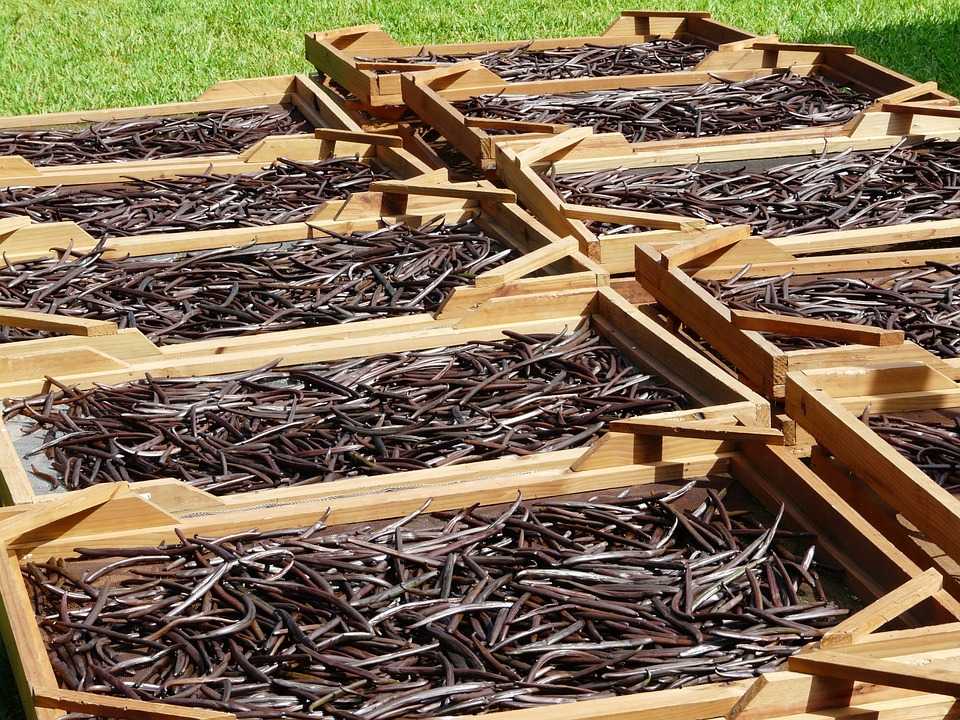 3. Shark Chutney
Shark Chutney is an exotic savoury dish you won't find anywhere else in the world. Cooked with salt, fried onion, pepper and turmeric, the aroma is irresistible. The boiled, skinned shark is first finely mashed and then garnished with bilimbi juice and lime which adds to the freshness. With so many flavours waiting to tickle your taste buds, the unique dish must be given a shot when in Seychelles, for travelling is incomplete without buying some indigenous food.

Where to find - Shark Chutney is a Creole mouth-watering dish which can be easily found in almost all Creole takeaways and restaurants.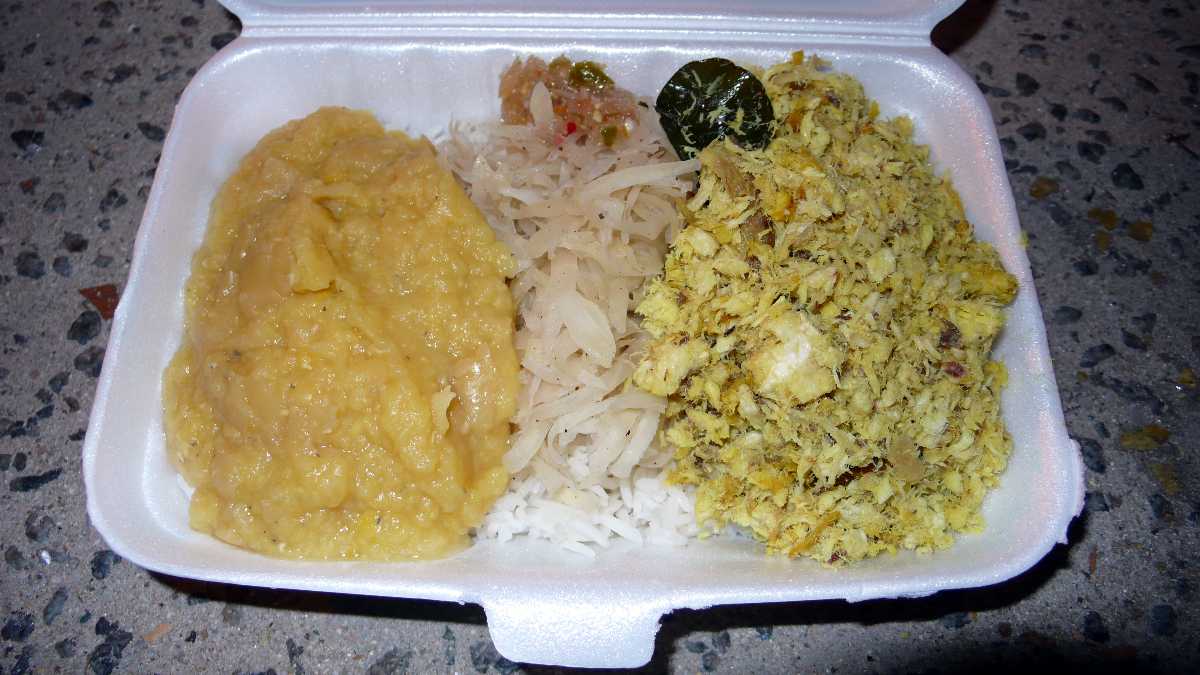 4. Gallery Art Collection
Seychelles has many galleries which put on display the creative work of the local artists. The picturesque beauty of the landscape has inspired the artists here who have produced some marvellous pieces. There are thriving art galleries in Seychelles and these offer artworks ranging from paintings to sculptures, with profound reflections in the Creole lifestyle. The artistic acumen of these local artists are laudable, and you will probably find something to decorate your home with.

Where to buy - Michael Adams Studio, Rita's Art Studio, Thoughts stained glass, Carrefour des Arts and many more.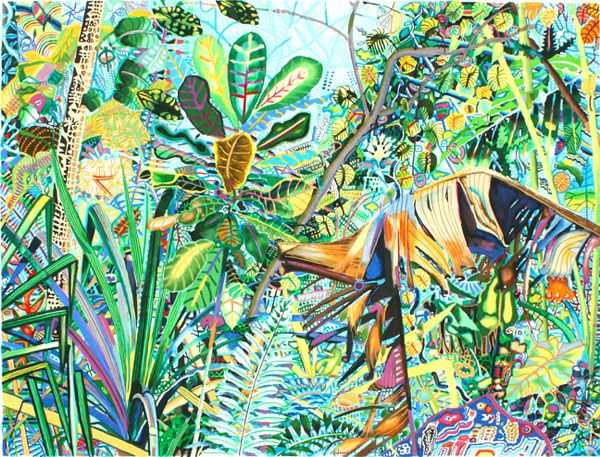 5. Black Pearl
We are not talking about the fictional ship in the movie Pirates of the Caribbean, rather about the rarest variety of pearls found on the planet. And yes, you will fall in love with it. You will simply be in rapture at the sheer thought of how these intricate embellishments will look on you! The rare black pearl is a Seychelles' speciality and you would definitely want to buy some of these.

Where to buy - Pearl Farm de Praslin (the Black Pearl Shop)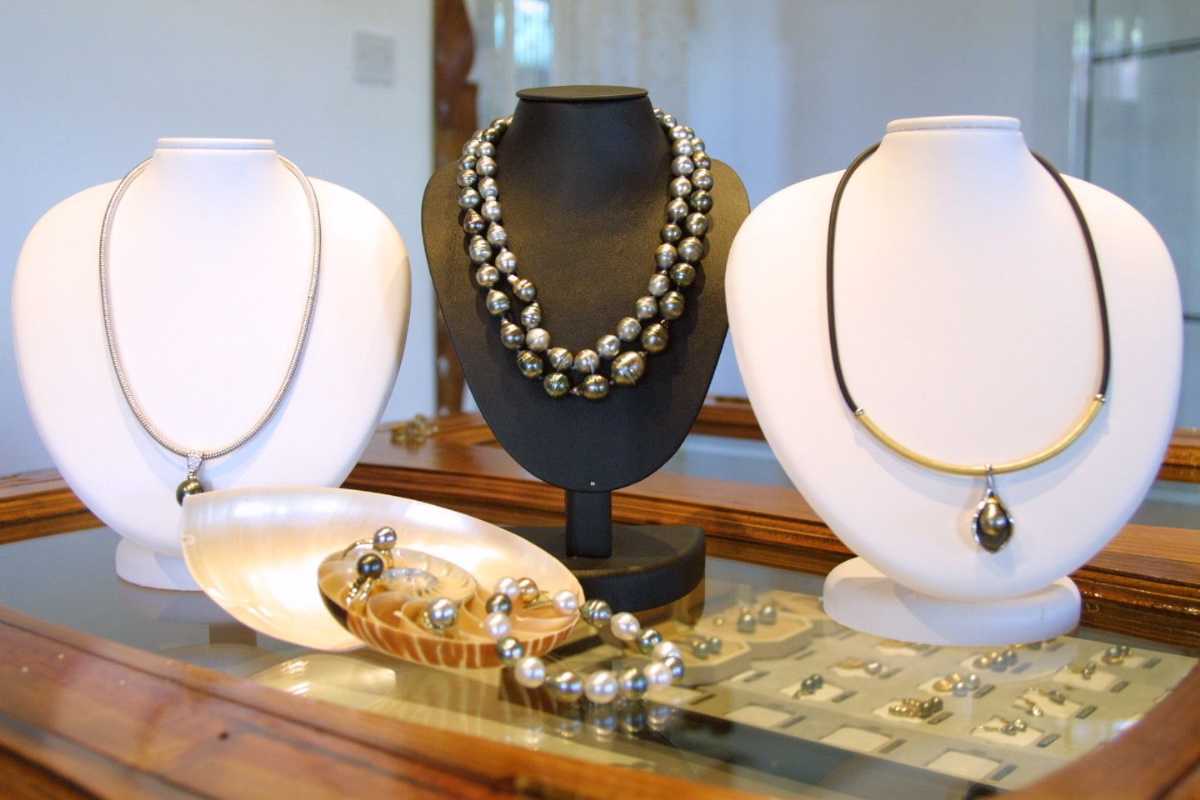 6. Local Souvenirs
Seychelles will not disappoint you in terms of buying some really offbeat souvenirs, and the icing on the cake is that these are not difficult to spot. Seychelles has so many unique things to offer that there is an abundance of souvenirs to buy here. These include corals and polished shells, batik jewellery made of beads and seashells, bracelets, necklaces and earrings. The list is not complete yet- the aromatic spices of the Seychelles gastronomy are the most sought after. These include cinnamon, lemongrass, ginger, and a variety of chillies. Also to buy are the local snacks, coconut shells, tea, perfumes, oils and soaps.

Where to buy - The corals and the beaded jewelry are easily found in gift shops all over Seychelles. A number of local shops sells the spices whereas tea, perfumes, and oils are even sold by hotels.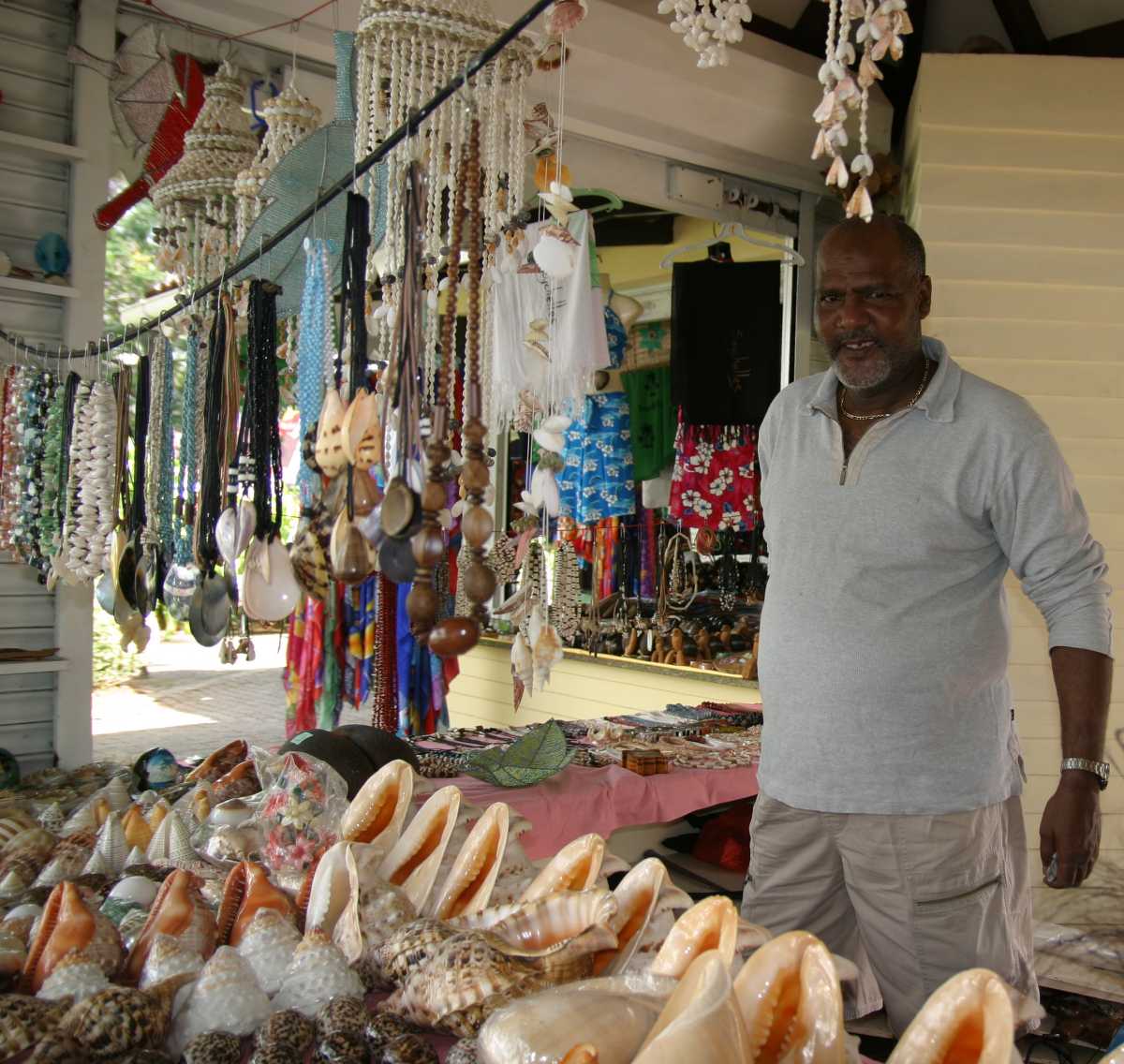 7. Seybrew and Takamaka Rum
The most talked-about beverages in Seychelles are Seybrew and Takamaka Rum. Seybrew is a slightly bitter, refreshing beer which is enjoyed by the locals and tourists alike. The dark spiced Takamaka Rum is the most popular, while the coconut rum and the white rum are also famous. Take a sip of these two beverages which are exclusive to Seychelles. A 25cl of local Seybrew beer would cost you SCR 2700 while a bottle of Takamaka 8 years Rum would cost SCR 75000.

Where to buy - Seybrew is found in almost every nook and corner of the country - from local bars to restaurants. The Takamaka Rum can be tasted in the Takamaka Rum Distillery in Mahe.


The Bustle of the Seychelles Markets
Seychelles may not have the largest markets, but that should not deter you from exploring some really interesting markets here.
1. Sir Selwyn Clarke Market
Located on the Mahe island, Sir Selwyn Clarke Market is a major tourist attraction, and you can feel the real Seychellois life here. It was founded in the year 1840, and the wide range of products being sold here will definitely pique your senses.
Things to buy- This is one of the best markets in Seychelles to buy fresh fruits and vegetables and even fishes. The aroma of spices lingers all over the market, and there are some gift shops selling local souvenirs.



Timings- The market is open from Monday to Friday between 7:00 AM and 5:30 PM and on Saturday from 6:00 AM to 2:00 PM. The market remains closed on Sundays.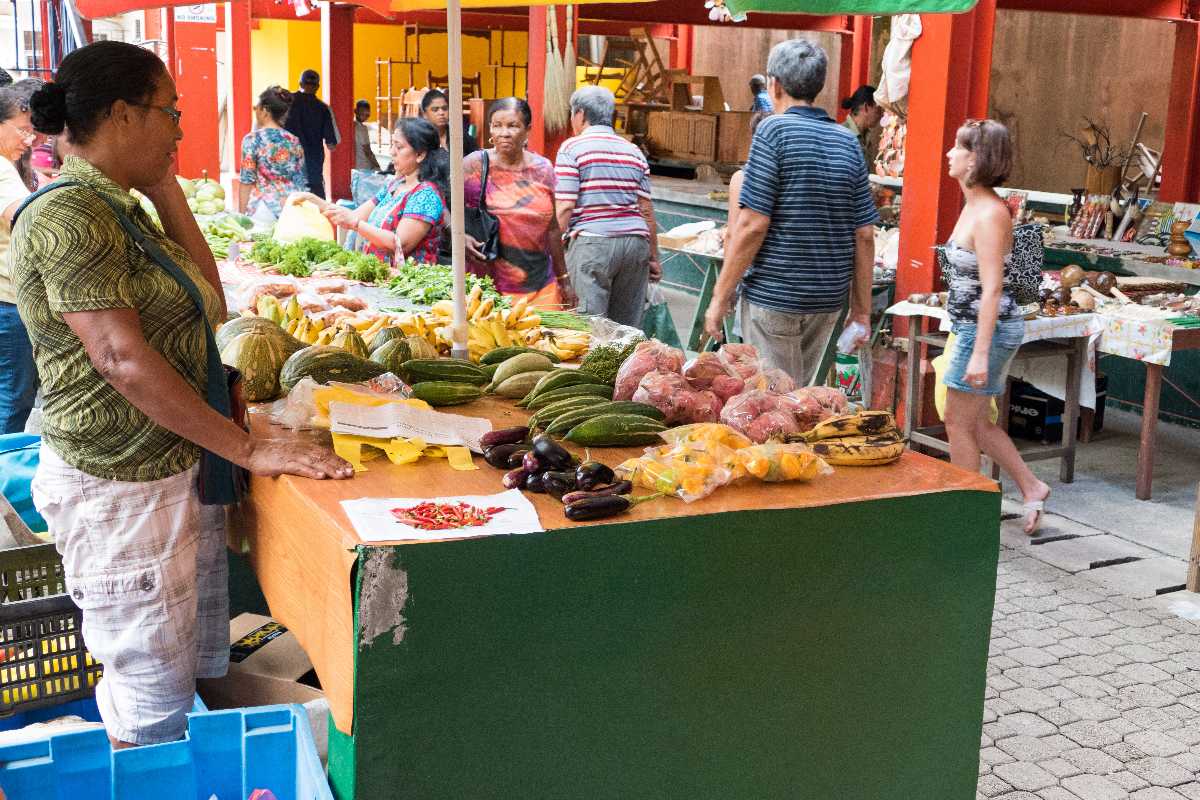 2. Victoria Market - Clothes Shopping in Seychelles
Situated in the heart of one of the world's smallest capital cities Victoria, this market is the lifeline of the city. The market is at its prime on Saturdays and mornings are the best time to visit if you want to lay your hands on fresh fish. The parking can be sort of a problem. However, there is a big car park at Charkha Brother's shop. But, you must have the stomach to bear the stench of the fish.

Things to buy- Victoria Market is a great place to buy local fruits and vegetables. A large number of fish strewn across the market, spices, flavoured oils, artwork and sarongs are the best buy.



Timings- The market is open on all days from Monday to Saturday (4:00 AM to 5:00 PM). The market remains closed on Sundays.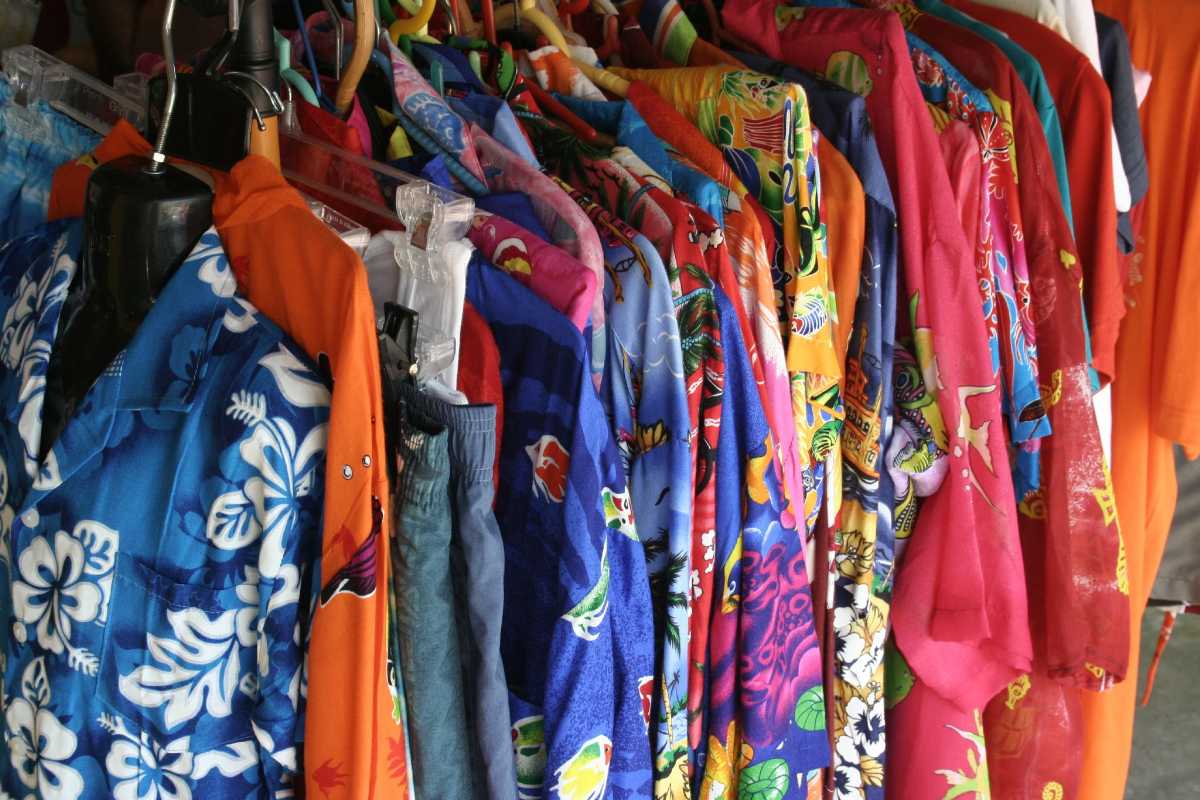 3. Bazar Labrin, Beau Vallon beach
The frenetic hustle and bustle of this market is really a charmer. Bazar Labrin is a street market in Beau Vallon beach in Mahe and the live music in the background keeps up with your shopping spirit!

Things to buy- Bazar Labrin is basically a food and craft market offering fresh fruits, fishes, and aromatic spices. There is breadfruit, passion fruit, bananas and craft pieces and local souvenirs. And you will be spoilt by the barbecues selling mouth-watering local snacks such as chilli cakes, crispy bananas, samosas, octopus curry, yam, jerk chicken, mango salad and whatnot. Do not miss these local appetizers while walking around the market.



Timings- This is a weekly market which opens every Wednesday and on the last Saturday of each month. The market is at its best from 4:00 PM to 8:30 PM.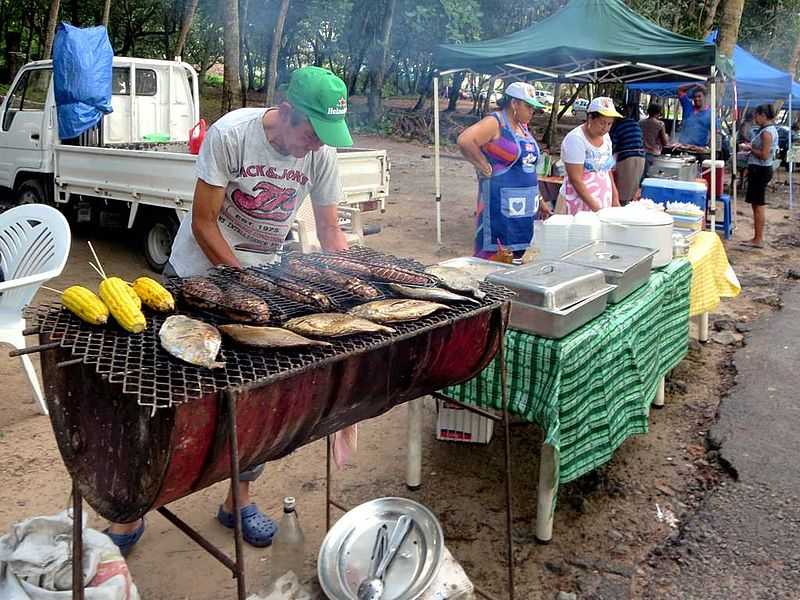 4. Supermarkets and Seychelles Shopping Mall
Seychelles does not have much to offer when it comes to shopping malls, but the Eden Plaza shopping mall on Eden Island is worth a visit. It is often described as the ultimate shopping destination in Seychelles. It has several stores selling clothes, shoes, bags and a wide variety of restaurants and bars; medical stores, banks and even a casino. There are also a bunch of supermarkets in Seychelles- SPAR, Farish Family Mart, IPSC Supermarket to name a few.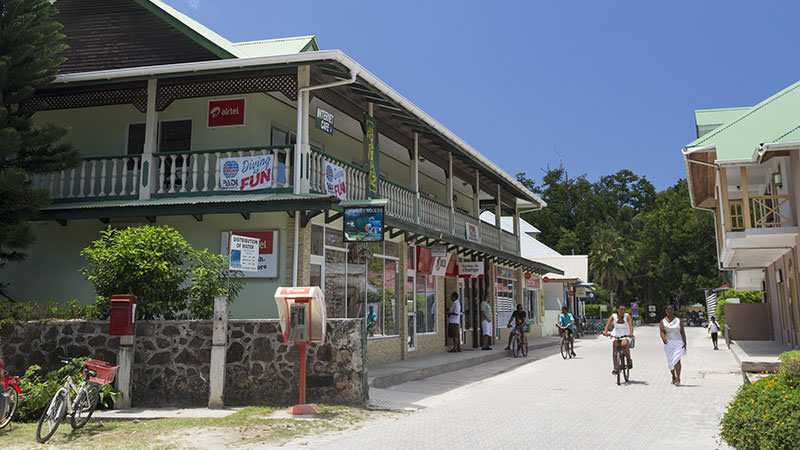 Seychelles provides a distinct shopping experience to its tourists, and it is this uniqueness which sets its markets apart from the rest of the world. The sunsets a bit early here, and the stunning archipelago recedes into a band of darkness by 6:30 PM. So, finish all your shopping before it gets dark because shops close here by 7:00 PM.