From the 17th century corsairs and pirates who used it as a sanctuary for their treasures, to Chinese and Tamil merchants who settled here with small business, from coconut and spice plantations of French to an economically independent Seychelles because of British colonials, the archipelago of Seychelles has come a long way.

What is the Main Religion in Seychelles?
These multiple residents have left behind their unique traits which today has resulted in one of the most beautiful multi-religious island nation, Seychelles. With the first incoming of French settlers came in Roman Catholicism followed by Protestantism which the Britishers tried to establish in the 19th century. Not only this but Hinduism and Buddhism too find their presence in this country made of waters. With diverse religious practices, the people in Seychelles know how to live with love and harmony.



Read further for learning briefly about different religions of Seychelles.
1. Roman Catholicism in Seychelles - Christianity in Seychelles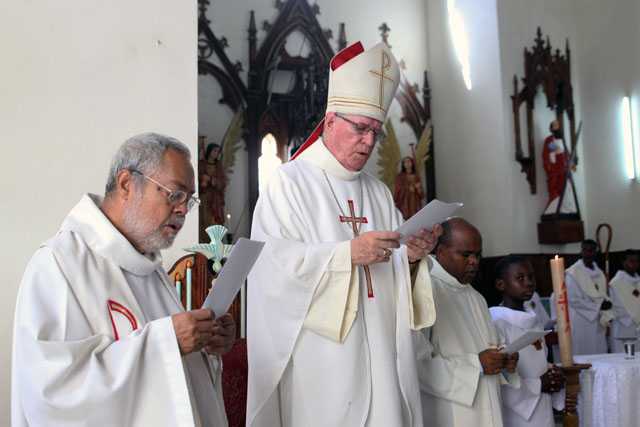 If you pick ten people here, nine out of them would surely be Roman Catholics. The reason being, the religion of Seychelles covers more than 70% of the population which includes around 70,000 people. The first human settlers were the French who brought with themselves the Catholic faith. It was in 1852 when it was formally instituted as Apostolic Prefecture of Seychelles. Since then, it has remained bishopric. Even the diocese was officially given the name of Diocese of Port Victoria in July 1892.
2. Other Christian Groups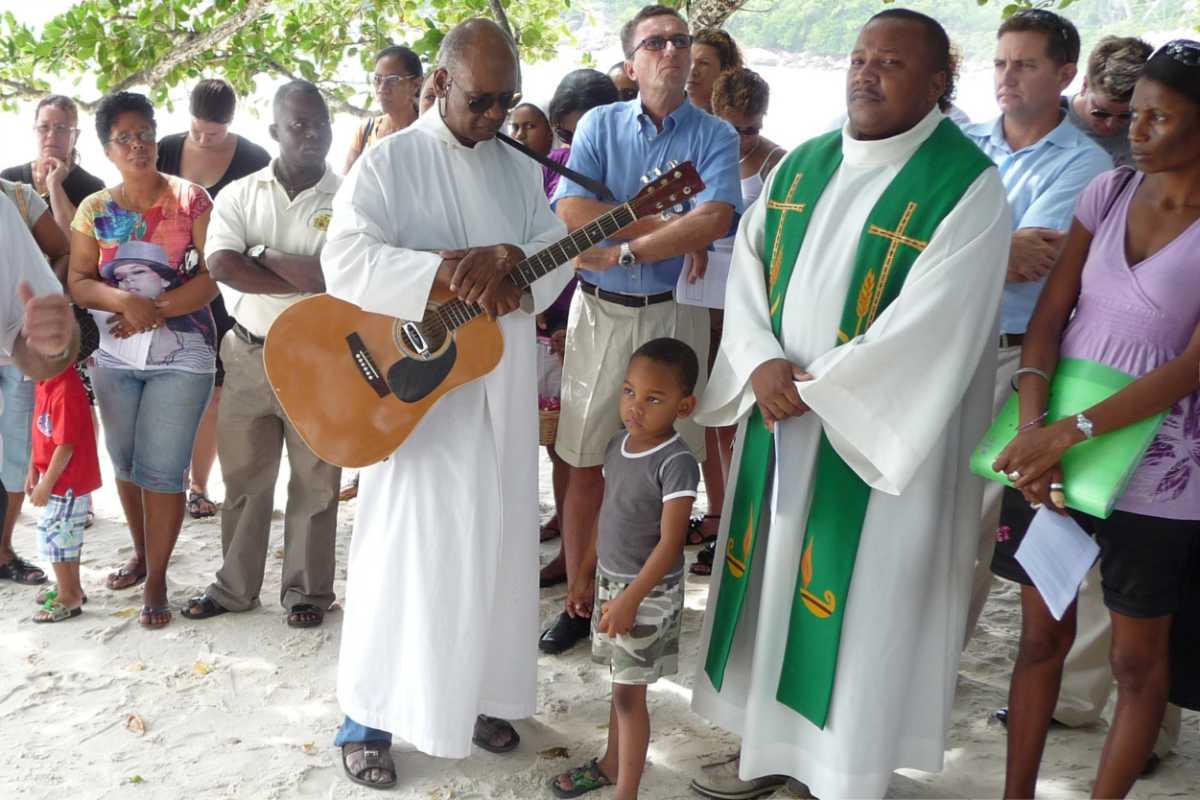 Apart from Roman Catholics and 6% Anglicans, Seventh-day Adventists, Baptists, Nazarites, the Pentecostal Assembly, Orthodox Church, an Assemblies of God constitute a religion of Seychelles. Despite these many religions, Roman Catholicism enjoys its monopoly. The Anglicans here are mostly the ones that were converted by missionaries in the late 19th and early 20th century. Besides this, today one can observe growth in Evangelical Protestant churches. Though the Britishers tried to establish Protestantism ar its best, Roman Catholicism overtook it then and even now.
3. Hinduism in Seychelles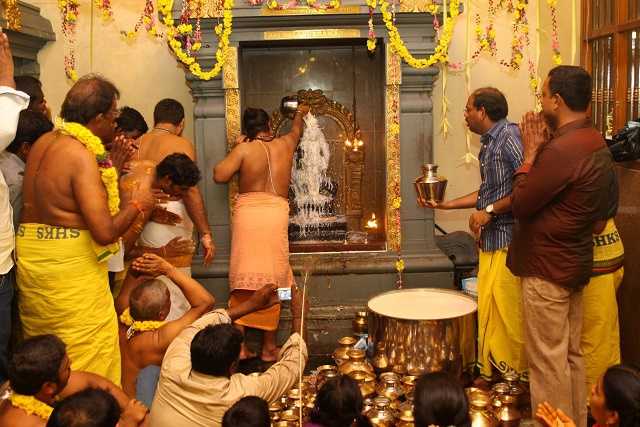 After Christianity, with 2.4% of the total population, Hinduism is the most practised religion in Seychelles. By 1901, there were around 332 Hindu families out of 19,237 families. The society even consisted of 3,500 people who have Tamil as their speaking language. With the development of Hindu Kovil Sangam in 1984 and Navasakti Vinayagar Temple in 1992, Hinduism observed a boom in its followers.

The increase in popularity of the religion even made the Government declare Taippoosam Kavadi Festival a national holiday for Hindus in 1998. Who knew a festival that began in a closed courtyard would now be observed with grand processions. Today, special Hindu festivals even get media coverage in both Tamil and English language.

Coming to the Arulmigu Navasakti Vinayagar Temple, it is the first and only temple in Seychelles. In 1999, Lord Ganesha was elevated to the position of prime deity. Icons of Nadarajah, Murugan, Durga, Chandekeswarar, Sreenivasa Perumal, and Bhairawa can also be spotted here.
4. Islam in Seychelles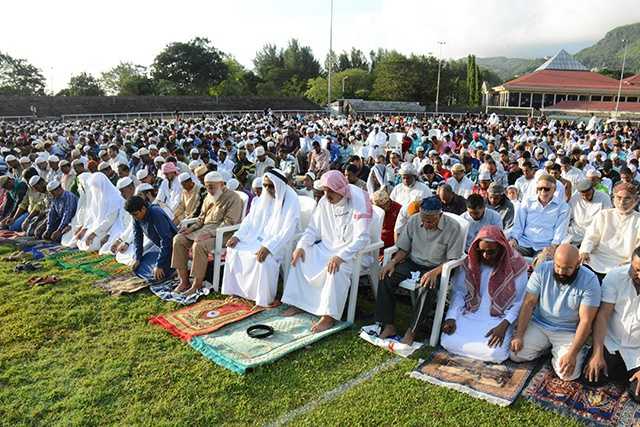 Consuming 1.1% of the total population are Muslims in Seychelles. Islam here was brought into by Muslim sea merchants even before the discovery of tropical island nation. However, due to lack of permanent inhabitants, the toll of French took over, and today the amount of Muslims in the island nation has dropped to roughly 900 people.

In comparison to its neighbours such as Maldives and Zanzibar, that have a much more considerable Muslim influence, Seychelles lags behind. As the Government says that it keeps its citizens happy regardless of the difference of religion in Seychelles, it allows religious broadcasting for 15 minutes every Monday and Friday for its Muslim inhabitants.
5. Ahrjuje, an ancient belief in Seychelles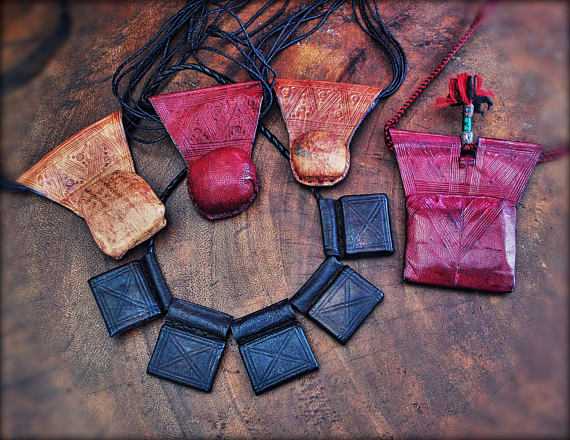 A small number of Seychellois believe in their old spiritist religion known as Ahrjuje. This religion is older to the extent that no information about it exists in today's times.
While you are in Seychelles, you might find some Seychellois getting guidance from a local seer - known as bonom di bwa - for fortune-telling or learning an anti-charm against enemies, i.e. gri gri. Don't worry as such practices are common despite being disapproved by the civil authorities. All this is a part of their religious tradition which is no wonder how many centuries older.
What you have to do is to be here and have one of the most memorable times of your life. Splash, dive, surf, swim, snorkel, or lie down under the shade of palms, do anything but let it produce joy.