With more than 70 dive sites throughout the expanse and a climate that favours diving throughout the year, you are bound to get your life's best scuba diving adventure in Seychelles. The underwater terrain formed by rocks, caves, wrecked ships, and coral reefs paint the best landscape for your expedition, and even the visibility exceeds up to 30 meters! There are dive sites of all depths, beginning from a shallow 8 m and ending at the deepest 30 m. There are private yachts leading you to unspoiled locations. And there are professional courses to guarantee your safety. In short, Seychelles has everything you are dreaming of.
A Quick Navigation on Scuba Diving in Seychelles
Scuba Diving Cost in Seychelles
Best time for Scuba Diving
Dive Spots in Seychelles
Flora and Fauna Underwater
Scuba Diving Centre for PADI Courses
Safety Tips to remember
Scuba Diving Cost
Diving budget is totally dependent on a person's preferences. While local dive operators charge very minimal for full equipment-included dives around various islands, other five star companies charge lavishly for their equally lavish private diving tours and PADI courses. Many factors determine the pricing of a scuba diving adventure- the number of dives, duration, range, quality of equipment, etc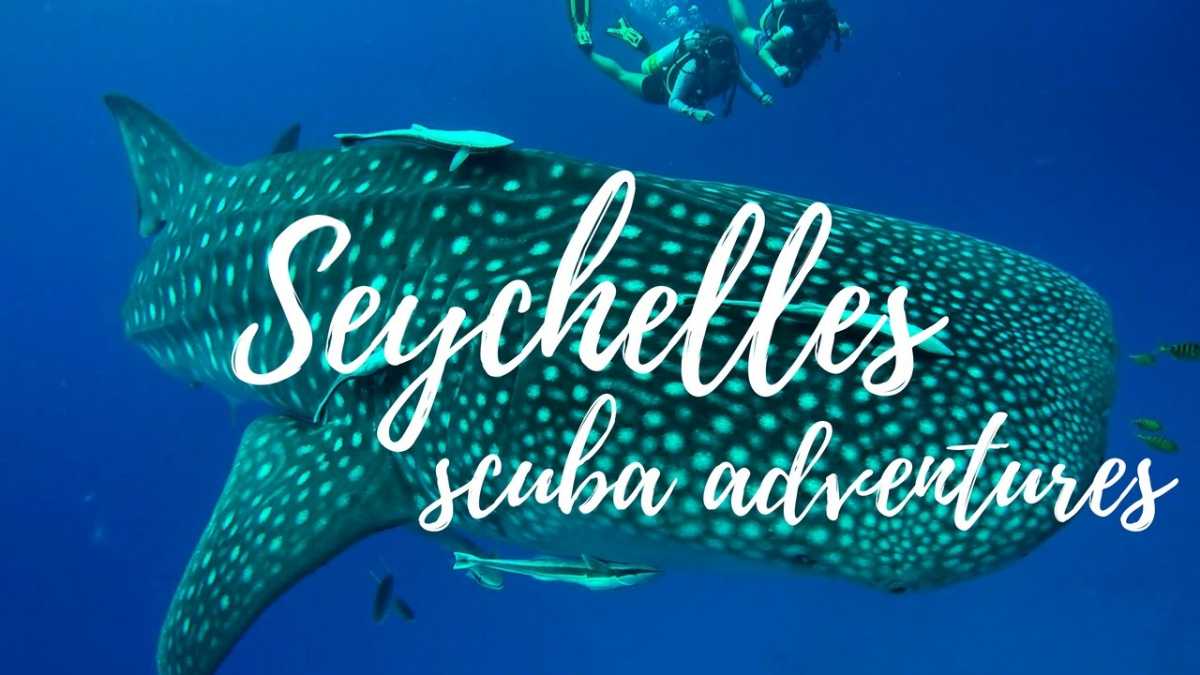 An individual dive
costs between SCR 1080 to SCR 1505, depending on whether or not you want the equipment included in the fees. There are
package dives for groups
or families which offer discounted benefits. Dives organized at night cost a little extra and require proper training for safety purposes.
Shark dive tours
are organized at around SCR 600 per person at selected resorts and islands. Not for the faint-hearted of course, but a mind-blowing experience worth a try.
Best Time to go Scuba Diving in Seychelles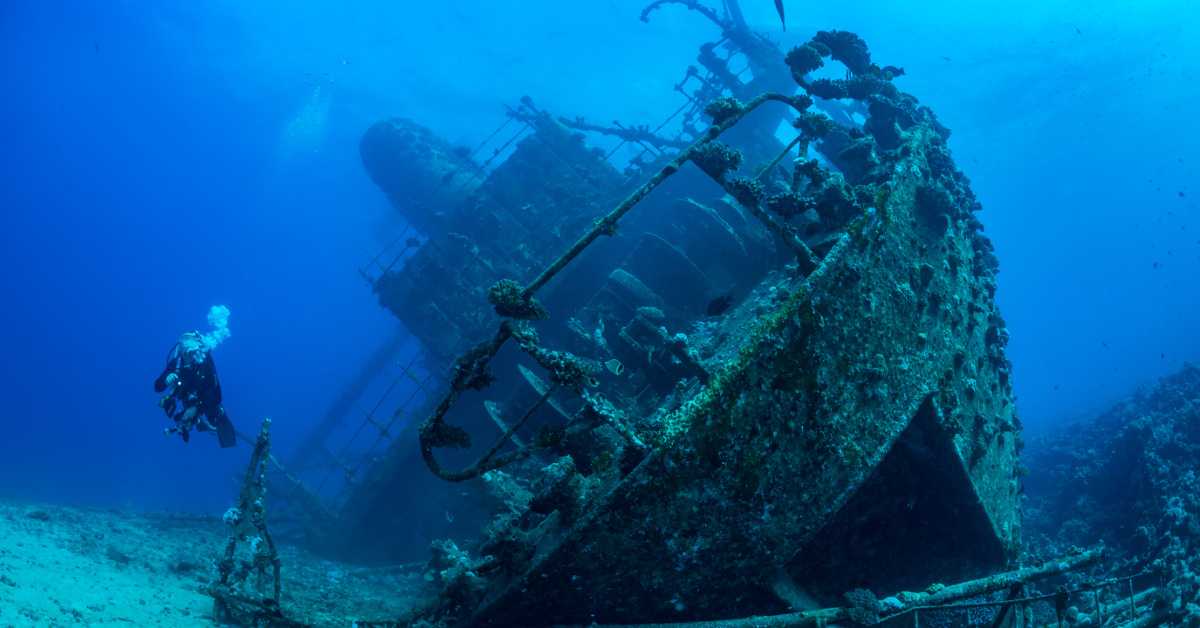 The diving season is said to be in April, May, October and November. Reason? There are plenty.
Firstly, the water temperature during this time is around 29 degrees Celsius, just right for a refreshing swim.
There are lesser winds, and the sea is peaceful, which gives us the second reason- larger visibility ranging more than 30 meters.
Thirdly, the ambient weather makes voyaging to remote islands easier. This gives divers a chance to explore deeper and virgin dive sites.
The chances of sighting large sharks are also more as sea life here is undisturbed. However, the high season means lesser discounts and more influx of tourists.
Dry seasons are a more pocket-friendly alternative and a good season to avoid heavy crowds. It has its own perks and losses.
The months from July to mid-September experience strong south-east monsoon winds. These are responsible for turning the waters turbulent.
The water temperature dips to 25 degrees Celsius.
The experienced divers can enjoy diving despite these deterrents while beginners will have to put in some efforts, but it will be worth it.
The remote islands become inaccessible during this time and are riskier. However, more sightings of whale sharks and manta rays are observed due to the plankton floating on the ocean surface.
Hence, cruising will be a treat for the eyes. Some operators also provide the facility to dive alongside these creatures at reduced rates.
Most Picturesque Diving Spots in Seychelles
From ships wrecked on purpose to stunning granite rock formations naturally, the tranquil waters of Seychelles hold many mystical treasures that are waiting to be explored. Though whichever site you choose is unique in itself, some of them offer unparalleled panoramic sights.
The top picks of scuba divers' favourite diving spots are:
One Tree Island
Trois Bancs
North Island
Napoleon Rock
Brissare Rocks
Fisherman's Cove Reef
L'Ilot
1. One Tree Island
2. Trois Bancs
3. North Island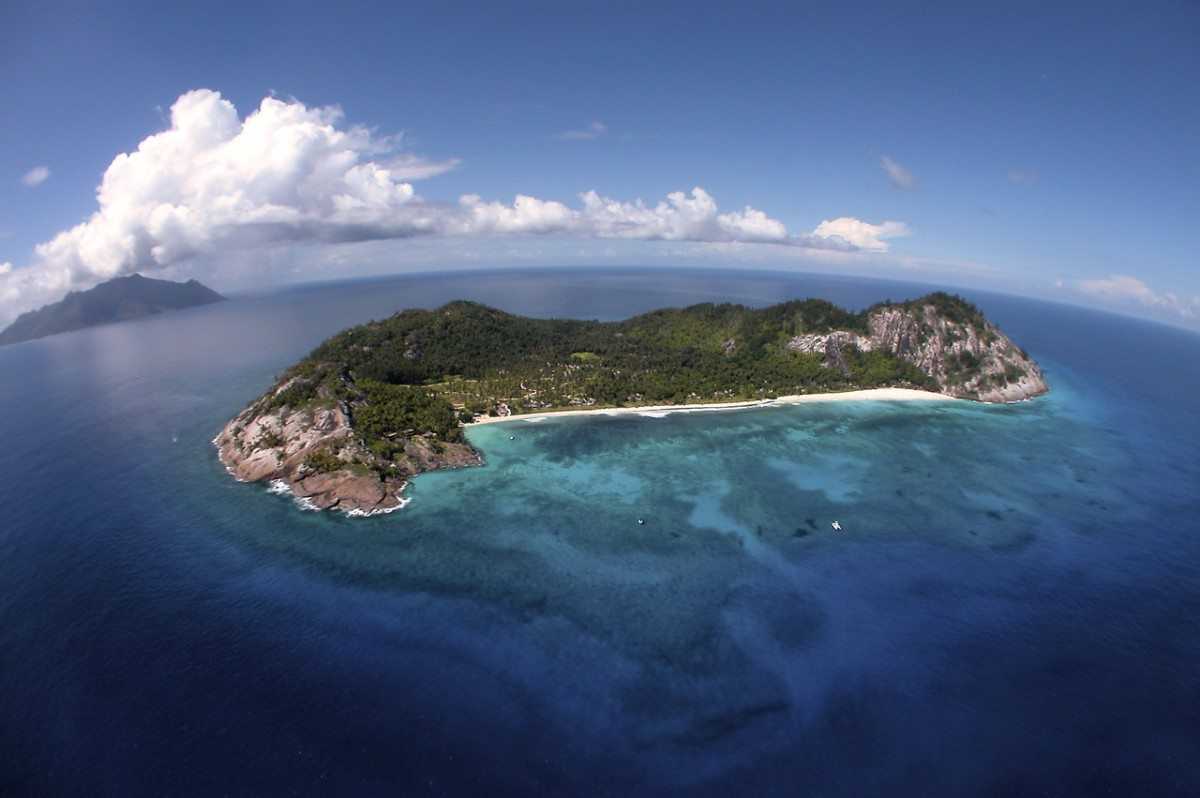 Sandy bottom filled with a coral garden and granite cuts is what forms the topography of the dive sites at North Island. Situated to the north of Silhouette Island, this site has countless marine attractions and charming underwater scenery. Whitetip reef sharks, stingrays, spotted eagle rays and green job fishes are a common sighting here. The schools of small fishes passing every few minutes make it feel like a life-size aquarium.
4. Napoleon Rock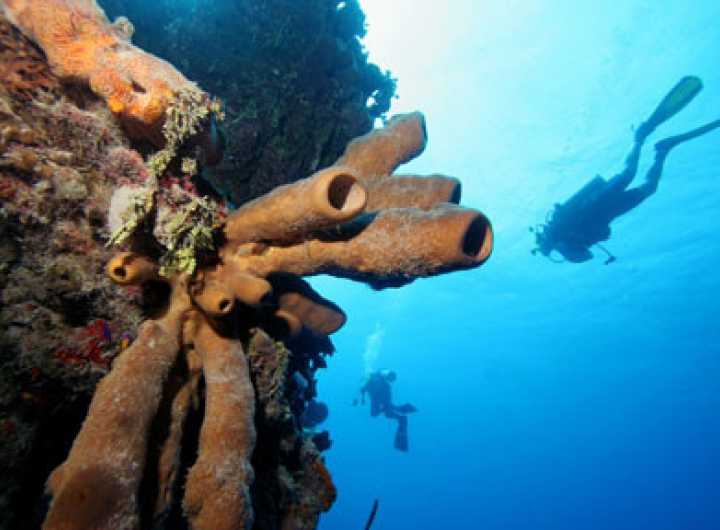 Far off from the southwest coast of Mahé lies the Alphonse Island. Abundant in both micro and macro fishes, this dive site is loved by those seeking a thrilling element apart from the breathtaking views. The strong ocean currents make diving challenging at times, but fun nonetheless. The maximum depth here is around 18 m. The coral reef below forms an angelic topography.
5. Brissare Rocks
6. Fisherman's Cove Reef
7. L'Ilot
Flora and Fauna Underwater
Vibrant multicoloured life thrives beneath the crystal cool waters of the Indian Ocean. Even in the shallow regions, you will be able to watch shoals of small fishes swimming hurriedly. During the rainy season, dolphin sighting are most common who come to feed on the planktons. 


Scuba Diving Centre for PADI Courses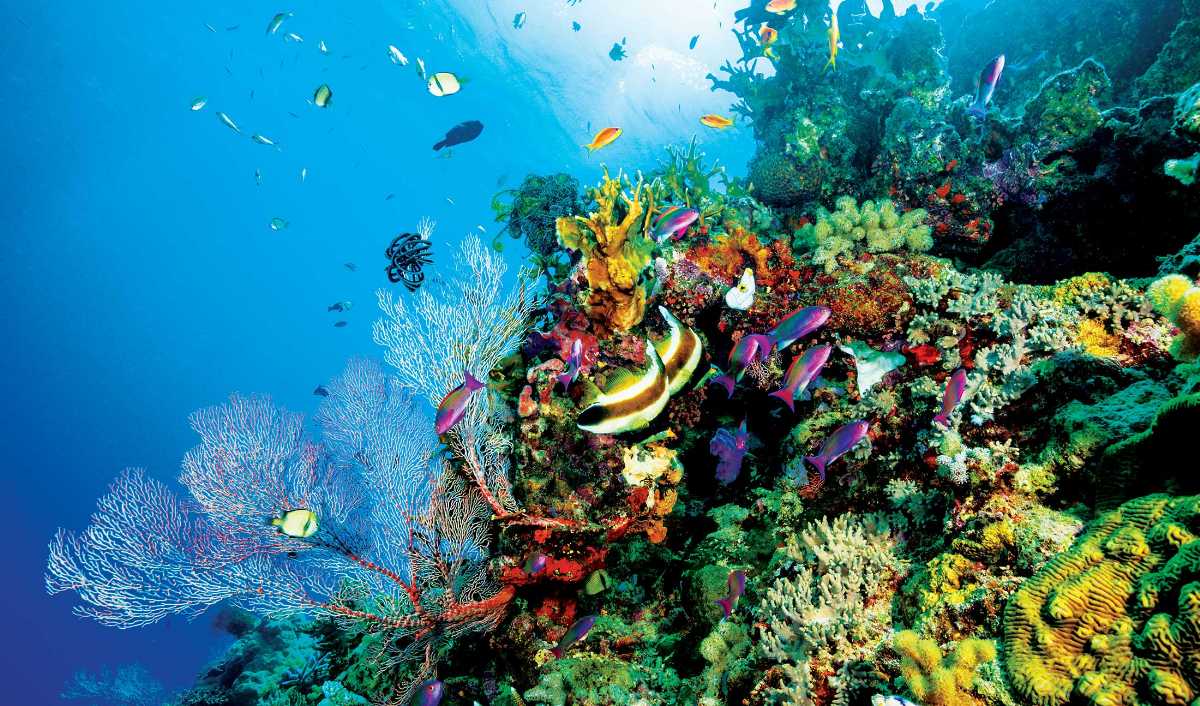 To help the professionals polish their skills and the novices learn the art of diving, there are around 8 certified PADI diving centres or schools in the archipelago. Be it the customary short-range dives or the more skilful night dives, training of all levels are of elite standards and handled by trained experts.


Packages offered by these diving centres vary in the features. Centres have chartered private yachts that are used as registered PADI dive boats. These boats are used for accessing exotic dive spots across the islands and provide guided diving trips. Since the corals are an essential treasure of the Seychellois people and need to be protected against human interventions, some PADI centres also conduct conservational trips with trainees to teach them the importance of preserving our nature.


Address: Eden Island North Marina, Victoria, Seychelles

Timings: 9:00 am-5:00 pm from Monday to Friday. Remains closed on Saturdays and Sundays.



Address: Mare Anglaise, Beau Vallon, Seychelles

Timings: 8:00 am-5:00 pm every day


3. Blue Sea Divers Seychelles

Address: N Coast Rd, Beau Vallon, Seychelles

Timings: 8:00 am-5:30 pm every day


4. Octopus Diving Center

Address: Anse Volbert, Côte d'Or, Seychelles

Timings: 8:00 am-5:00 pm from Monday to Saturday. On Sundays, it opens from 8:00 am- 2:00 pm


5. Blue Safari Seychelles Diving

Address: Alphonse Island, Seychelles

Timings: 8:00 am-5:30 pm every day


6. Hawksbill Dive Center

Address: Baie St. Anne, Victoria, Seychelles

Timings: 8:00 am-5:00 pm from Monday to Saturday. On Sundays, it opens from 10:00 am-5:00 pm.


7. Seychelles Underwater Center

Address: Beau Vallon, Seychelles

Timings: 8:30 am-5:00 pm every day


8. Whitetip Divers

Address: Paradise Sun Hotel, Côte d'Or, Seychelles

Timings: 9:00 am-5:00 pm from Monday to Saturday. On Sundays, it opens from 9:00 am-2:00 pm.
Safety Tips to remember
The basic rule is checking the safety and maintenance of your diving gear. Check all the valves properly before plunging into the water. Look at your gauges at regular intervals even when inside the water.
Never hold your breath underwater. The most important rule is to breathe normally and at all times, or it may cause serious injuries.
A range of proper ascending rate has been set and should be practised properly. You should always ascend slowly and safely at the right place.
Keep a tab on the weather forecast. Step in the waters only when it is safe.
Do not take any alcohols or drugs 24 hours before your diving. Your body should be relaxed and completely fit for an easy-going dive.
Do not attempt to dive beyond your limits. Test your comfort levels and dive accordingly.
Communication underwater takes place with the help of hand signals. Learn all of them thoroughly for safety.