The Seychellois islands are full of fascinating marine flora and fauna including exotic species as well as bright corals and are an absolute paradise for sea lovers. The crystal clear turquoise waters provide excellent visibility, making
Seychelles
one of the best places in the world for underwater activities. Snorkelling in Seychelles is particularly popular since it does not require any specialised training. It is an activity suitable for kids as well as adults. The enchanting underwater world of Seychelles is bound to fascinate you with its diverse life underneath the sea.
With more than 115 islands, choosing the best spots for snorkelling in Seychelles might be a cumbersome task, but we are here to help you with that!
Best Time for Snorkelling in Seychelles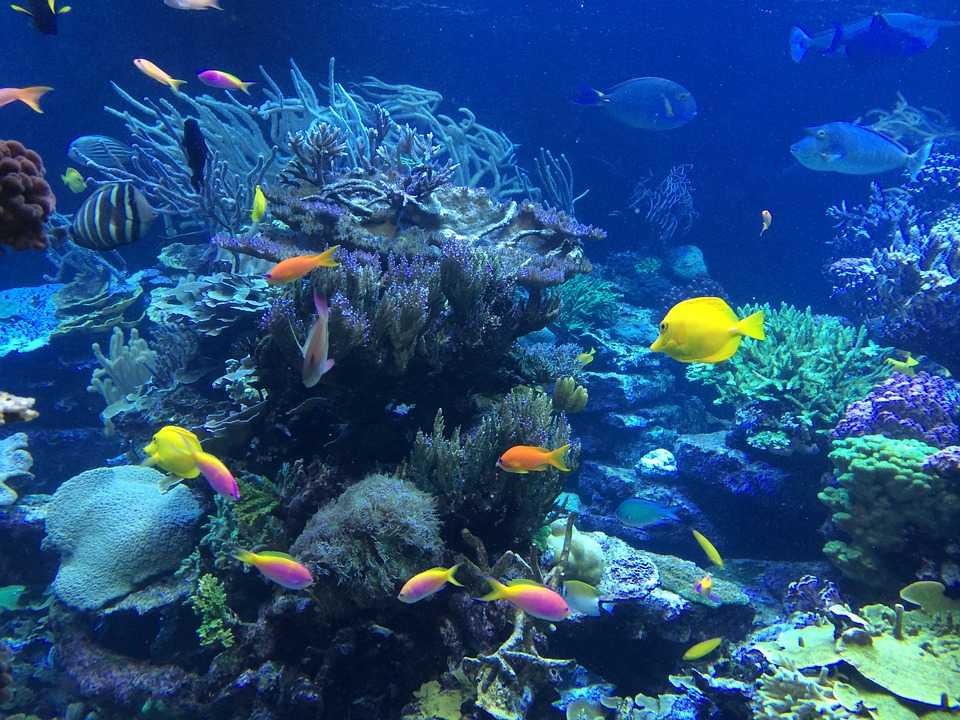 The Seychellois waters are ideal for snorkelling throughout the year, but marine weather forecast should be checked thoroughly before planning your trip. The months of December and January receive more rainfall as compared to the rest of the year. The air temperature in Seychelles is between 25 to 32 degrees Celsius throughout the year.
The water temperature, however, drops to 27 degrees Celsius and can go as high as 32 degrees. For best access to both the beach as well as underwater activities, it is best to avoid the months of May to September as seaweeds wash up the entire shore. If you want to snorkel along hawksbills, the best time is between August and February but if you're going to snorkel along with sharks, visit from October to January.
Snorkelling Spots in Seychelles 
Anse Lazio is widely known for being one of the most beautiful beaches in the world. Its gorgeous white sands, turquoise waters and breathtaking underwater corals and aquatic creatures rightfully make it one the most visited beaches in the world. Snorkelling on this island will be a worthwhile one, and here, you can witness numerous unique underwater creatures and bright corals.
Species you can spot here: The different species you can spot here are angelfish, reef needlefish, scissortail sergeant, bluefin trevally, lined surgeon fish and a lot more.
2. Anse Source D'Argent, La Digue Island 
Anse Source d'argent is one of the top spots for snorkelling in Seychelles, located on La Digue Island. This beach is ideally suitable for those who are snorkelling for the first time since reef shelters it. Since the beach is pretty shallow, there aren't much corals that you can see but there sure is a lot of underwater creatures
Species you can spot here: threadfin butterfly fish, convict surgeon fish, sulphur damsel, morish idol etc.
Anse Badamier is located in the North Coast of Curieuse Island, which is a bio-reserve island. It is arguably one of the most beautiful beaches in Seychelles. Lined up cocoa trees, calm and peaceful waters, all these make a great combination and snorkelling is one of the best activities you can do you. 
Species you can spot here:Although not much of corals are visible but you can surely spot nurse shark pups, bumphead parrotfish, hawksbill turtles etc.
4. Bird Island 
Bird Island is an excellent spot for snorkelling in Seychelles. Although it is mostly famous for its diverse birdlife, the aquatic life on this island is just as varied and unique.
Species you can spot here: You can spot the stunning feathertail rays, hawksbills species, green turtles and a lot more!
5. Channel Rocks, Praslin Island 
Located between La Digue Island and Praslin Island, Channel Rocks is an excellent spot to snorkelling in Seychelles, especially for beginners as the waters here, are quite shallow. However, the deeper side of the beach is prohibited for water activities, as one is likely to encounter sharks as well.
Species you can spot here:In the shallow part, you can spot butterfly fish, angelfish, surgeonfish and a lot of bright corals.
6. Alphonse Atoll
Alphonse Island is located on the southwestern part of Mahe Island in Seychelles and due to its remote location; it is not just as popular as other Seychellois beaches. Being secluded, this island has a lot of unique marine life, and here you can get to spot bright corals and several shoals of unique fishes.
7. The Vista Bay Rocks, Beau Vallon, Mahe Island
Located in the north-western part of Beau Vallon, in Mahe Island, Vista Bay Rocks is widely known for its giant granite boulders, which, surprisingly rise from the sea. At Vista Bay, you will be able to spot one of the largest species of lobsters. Other than that, you can also spot moray eels and a large variety of bright and colourful corals.
8. Coco Island, Praslin Island 
This isolated island, located around 7 kms from Praslin Island is an excellent spot for snorkelling in Seychelles. The crystal clear waters provide excellent visibility which makes it easy to spot numerous species of marine creatures and beautiful corals, found on this island.  
9. St. Anne Marine National Park, Mahe Island 
St.Anne Marine Park is Mahe Island's famous park, created years ago to protect a group of islands near
Victoria
. It protects several coral gardens and has a variety of marine life underneath the waters. The protected corals, bright and colourful are also worth the dive.
Species you can spot here:You can spot hundreds of fishes including different species of angelfish, oriental sweetlips, steephead parrotfish and a lot more! 
10. Grand Soeur Sisters Island
Grand Soeur Island is located around 6 to 7 kms off the coast of La Digue. Along with Petite Soeur, both of them are collectively known as the 'Sisters Islands'. 
Species you can spot here:Marine life in Grand Soeur is abundant with several species of unique fishes including pufferfish,surgeonfish,butterflyfish and lots of fascinating corals.
Cost of Snorkelling in Seychelles:
The cost of snorkelling in Seychelles depends on your choice of the package, but approximately it would cost somewhere around SCR 6000 on an average.
Best Snorkelling Schools in Seychelles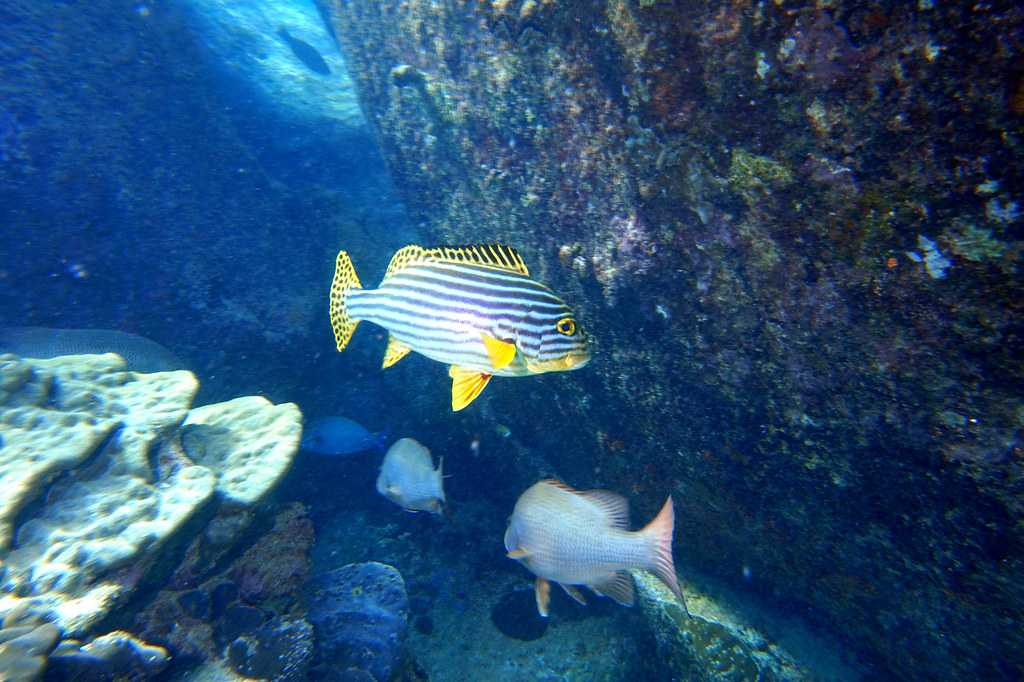 Some of you might be willing to undergo a certified snorkelling training session before you dive in for a magical experience underwater. In Seychelles, there are a few famous schools where you can learn from the best trainers-

Packages offered

 Location: Blue Sea Divers Ltd, Beau Vallon, Mare Anglaise, Mahe, Seychelles

 Contact:

[email protected]             

              +248 2 526 051

 Opening Hours: Monday-Sunday-8:00AM-5:30PM


Packages offered

Location: Dive Seychelles Underwater Centre, P.O Box 384, Victoria, Mahe, Seychelles

Contact:

[email protected]            

+248 4 247 165

Opening Hours: - Monday-Sunday 8:30AM-5PM


Packages offered

Location: Beau Vallon Beach, North Coast Road, PO Box 50506, Victoria, Mahe, Seychelles

Contact:

[email protected]             

            + 248 253 8989

Opening Hours: Monday-Sunday: 8:AM-5:00PM

4.   Big Blue Divers



           Location: Blue Sea Divers Ltd,          
           Contact: www.bigbluedivers.net                          
                        +248 2 511 103       
           Opening Hours: Monday-Sunday-8:00AM-5:30PM



5. Trek Divers Seychelles



Location:La passe, La Digue, Seychelles
Contact:  www.trekdivers.com                
              +248 2 523 585
Opening Hours: Monday-Sunday- 9:00AM-5:00PM
Dos and Don'ts to keep in mind for a Safe Snorkelling Trip: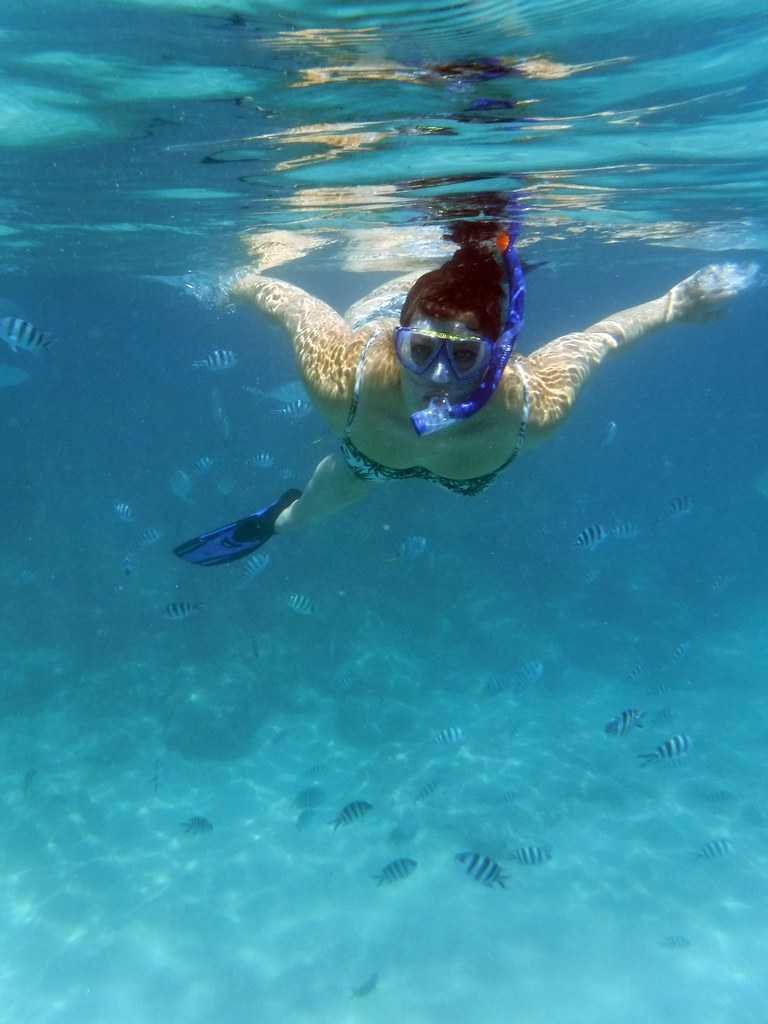 Snorkelling can be a beautiful experience only if you keep in mind a few more dos and don'ts, which are as follows:
Do's:
Always stay close to the shore-Always remember to stay inside the 'snorkelling area'. Going beyond that mark might be dangerous without supervision due to a lot of factors like water current.

Be confident underwater- Snorkelling is a very easy sport and you can learn it in a very small span of time. But do make sure that you are absolutely comfortable underwater. If needed, you can go for extra snorkelling equipment but make sure you are confident and can breathe comfortably underwater.

Check the marine weather forecast before you plan your trip- Weather conditions change rapidly near the sea so you never know when a sunny day could turn into a stormy day, which might affect the waves and currents.

Apply loads of sunscreen to keep yourself safe from sunburns

Get properly fitted snorkelling equipment like mask, fins and snorkels. Ill-fitted equipment can hamper you snorkelling trip so do make sure you are fully comfortable with the equipment before you dive in.
Don'ts:
Do not touch marine life- While undersea, respect marine life! Never try to touch any aquatic creature or corals because some might be poisonous.

Never snorkel alone, always find a snorkel buddy-If you are planning to go on a solo trip, then always look for a group of snorkelers. Never go alone into the waters. You never know when you might encounter an unexpected emergency and might need help.

Remember to never chase any marine creature.

Stay horizontal in water to avoid contact with marine organisms

If you're walking flat, then avoid stepping into deep seagrass beds as some might be poisonous.
Snorkelling is bound to be a life-changing experience as you get to witness the calm, peacefulness and the fascinating marine life, under the sea. Seychelles, with its untamed beauty and crystal clear turquoise waters, will surely offer a fantastic snorkelling experience, which you can cherish throughout your lifetime.