The currency and exchange rate of any country is significant from the perspective of overall macroeconomic performance. As tourists visiting a foreign country, it is all the more essential for us to have a priori information regarding the currency system of that country. This blog post will be dedicated to offering you the latest available information regarding the exchange of foreign currencies in Seychelles.
The Local and Official Currency of Seychelles
The currency of the Seychelles islands is the Seychellois Rupee, or simply Seychelles Rupee abbreviated as SCR, SR or SRe, the first one being the international currency code and hence most widely used. 100 cents make up 1 SCR. The Central Bank of Seychelles (CBS) issues currency notes of denominations 25, 50, 100 and 500 SCR and coins for 1, 5, 10 and 25 cents and for 1, 5 and 10 SCR.

Exchange Rate in Seychelles
The exchange rate system prevailing in Seychelles is that of a free-floating exchange rate. This implies that the exchange rate fluctuates with variations in market forces such as demand and supply of the home currency, demand and supply of foreign currency, interest rates and inflation rate prevailing in the home country, the country's external Balance of Payments situation, etc. As such, the exchange rates vary from day to day. The average mid-exchange rates for 15 June 2018 as per the CBS are:
1 US Dollar exchanges for SCR 13.81 with a daily appreciation of around 0.11
1 Euro exchanges for SCR 15.89 with a daily depreciation of around 0.26
1 Pound Sterling exchanges for SCR 18.27 with a daily depreciation of around 0.16
Places for Exchanging Foreign Currency
In Seychelles, money can be exchanged in any of the branches of the nine banks in the country, the authorised forex dealers of Bureau de Change and in the hotels itself where you are staying.

Victoria on Mahe island being the capital, a majority of these money changing centres and banks can be found here.

Some of these include Cash Plus Co. Ltd, Creole Exchange, UAE exchange Ltd, Lulu Exchange Ltd, Thompson Ltd, etc. There are some in other parts of Mahe also like Sylvie's Exchange Ltd in Beau Vallon, Anthrium Foreign Exchange Ltd in Anse Royale, Royale Growth Ltd in Mont Fleuri district and some in Praslin Island like Best Exchange Ltd, Ideal Money Changer Ltd and Vims Exchange Ltd.

Banks
Major banks include Barclays Bank, Nouvobanq or SIMBC, Mauritius Commercial Bank and Seychelles Savings Bank (also called Seychelles Commercial Bank) with branches in Mahe, Praslin and La Digue. Banks mostly don't charge any fees for currency exchange, and they are operational on weekdays from 8:30 AM to 2:30 PM, on Saturdays only in the morning till 11:00 AM, and closed entirely on Sundays.

Seychelles International Airport offers money changing facilities in the form of a dealer - Saymore Ltd, and also branches of Barclays and Nouvobanq inside the airport itself to let you exchange your money as soon as you arrive on the island. Apart from banks and forex dealers, you can also avail of ATMs which pay out in Seychellois Rupees only. ATMs can be found in the airport, Victoria, Baie Lazare, Anse Royale and Beau Vallon in Mahe and Praslin and La Digue as well.

Apart from the three main islands - Mahe, Praslin and La Digue, private islands like Fregate island, Denis Island, Desroches island and others offer money changing facilities at their respective resorts.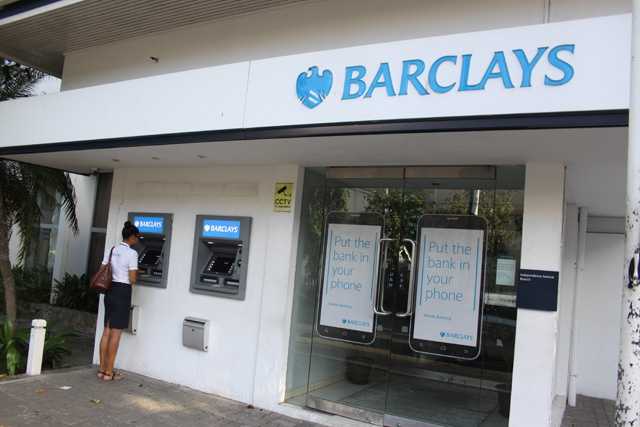 Currency to Carry to Seychelles
USD, EUR and GBP are all accepted in Seychelles but the most frequently demanded one is EUR. In fact, some places like hotels, national parks, boat operators etc. accept payment only in EUR or USD from foreigners and not SCR! However, transactions in EUR could be costlier so using SCR where possible would be better. Small restaurants and street stalls selling groceries, fish, etc. accept only SCR. Sometimes, if you fall short of either SCR or EUR, you can make the payment with a combination of both.

All major hotels, restaurants, supermarkets and car hire operators in Seychelles accept credit cards like Visa, MasterCard or American Express, debit cards and also traveller cheques. Traveller cheques should preferably be in USD or GBP and not EUR. Sometimes use of credit cards to make payments involve an extra charge.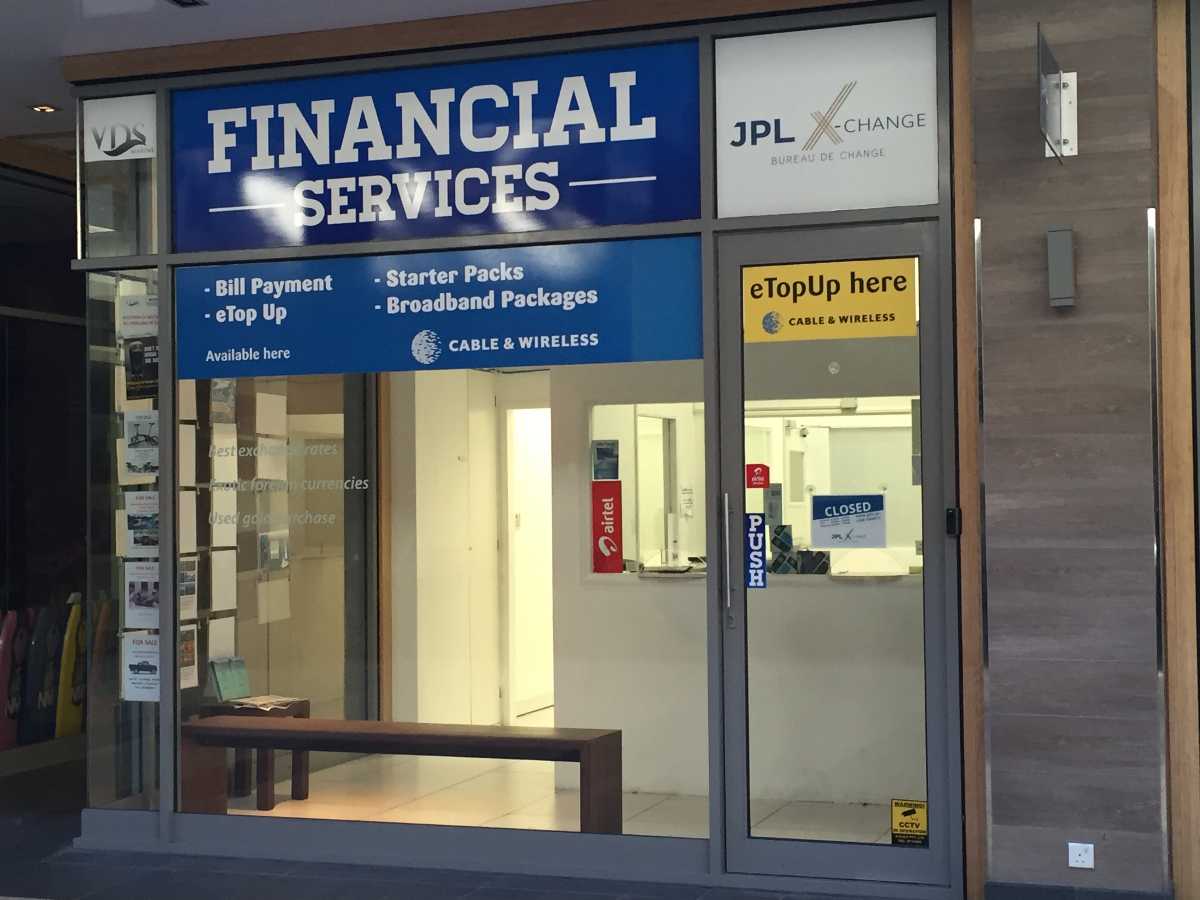 Useful Tips for Currency Exchange
By law, you cannot enter or leave the nation with more than 2000 SCR; so except for keeping a few notes as a memory of the island nation (only if you want!) remember to exchange your Seychellois rupees for your respective home currencies before you leave. Moreover, forex dealers in your own country will be unlikely to accept SCR.
NEVER take the risk of purchasing SCR from anyone and everyone you meet. NO, not even if they offer attractive rates because it's illegal and might land you in trouble which is the last thing you would want on your cherished vacation. Do so only from the previously discussed places.
It is always better to convert your local currencies to SCR after your arrival on the island instead of getting them converted in your own country because as already said, you cannot enter the country with an amount exceeding 2000 SCR and you are also likely to get a better deal here.
Before rushing headlong to any money changing centre that you find, make an effort to compare the rates offered by different dealers. In general, currency exchange centres tend to give better offers than banks while hotels supposedly give the worst rates.
Some foreign banks charge higher withdrawal charges when you use their debit cards in Seychelles, so ask the banks beforehand.
At a time, withdraw or purchase only small amounts of SCR because at the time of departure, if you have excess, the forex counters at the airport will change only small amounts, say up to 100 EUR only. You will only have to sell it back to the trader from whom you purchased it upon showing the initial exchange receipt.
Use your cards wherever possible and avoid keeping too much cash as you might get robbed or pick-pocketed.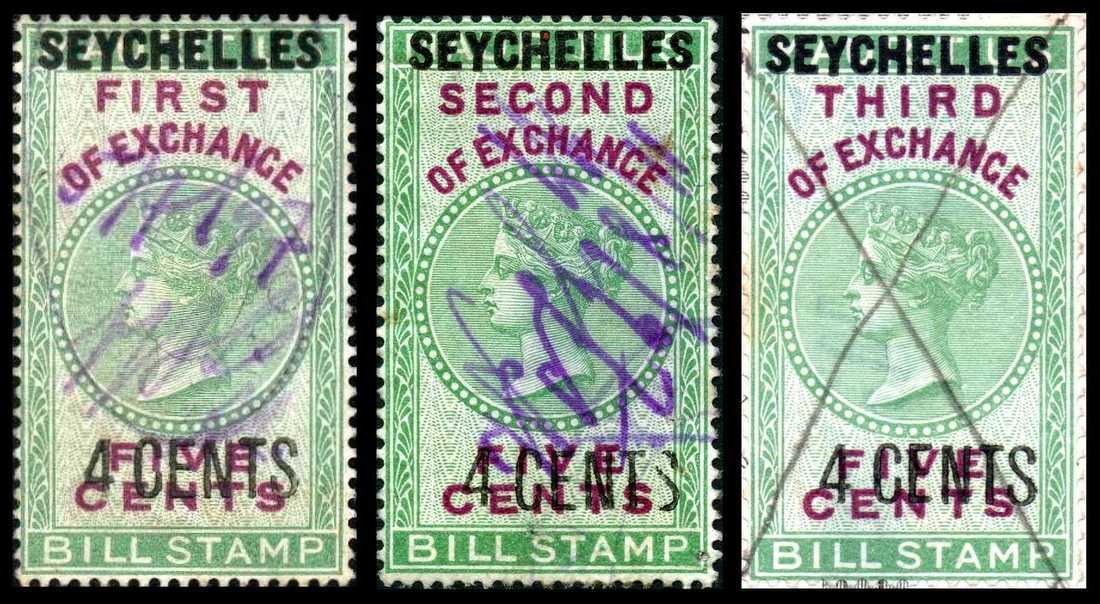 Amount of money to be carried
The amount of money that you require certainly depends on some factors like the duration of your travel, your preferred mode of transport, your choice of accommodation, shopping area and meals. In general, using public transport like buses are the cheapest, then hired cars and last cabs. Just as in everywhere, shopping from street vendors is cheaper than shopping in malls or supermarkets where you will find most of the things to be imported. Eating meals and purchasing items like bottled water from outside restaurants and shops would be cheaper than from your hotel.
Mentioned below are prices of some common goods for your reference.
A 1.5-litre bottle of water: Around SCR 18
A three-course meal for two people at a mid-range restaurant: SCR 600-1200
A 500-gram loaf of bread: SCR 15-40
A 2-litre bottle of soft drink (Coke, Pepsi etc.): Around SCR 53
A 500ml bottle of domestic beer: SCR 16-30
A single one-way ticket via public transport: SCR 7
Taxi fare per kilometre: SCR 40
Overall, it's not a very budget-friendly place but it's quite easy to get currency converted, and cards, traveller cheques can all be used so there's nothing to worry or to carry high amounts of cash.
Hopefully, we have been able to provide an answer to most of your queries regarding currency exchange in Seychelles. The bottom line - carry more and more of Euros (there's no legal limit to it), small amounts of SCR and use your cards.