In the Republic of
Tanzania
stands one of the better snorkelling holiday destinations -
Seychelles
. It is an archipelago of 115 islands located on the Indian Ocean, off East Africa. However, only three of them are popular when it comes to snorkelling, of which, Praslin holds a prominent position. Apart from it are the islands of
Mahé
and
La Digue
which are also highly recommended for snorkelling.
What is snorkelling?

Snorkelling is a playful way to dive in clear and shallow ocean waters, thus exploring the sea life and thrill. It is not as hard as deep sea diving which demands multiple types of equipment. In snorkelling, only an artificial breathing instrument (a snorkel) is put into effect. The diver can remain completely hands-free while under water. Overtime snorkelling has become one of the popular holiday activities globally for the sheer fun of it. It is said to be a 5000 age-old activity.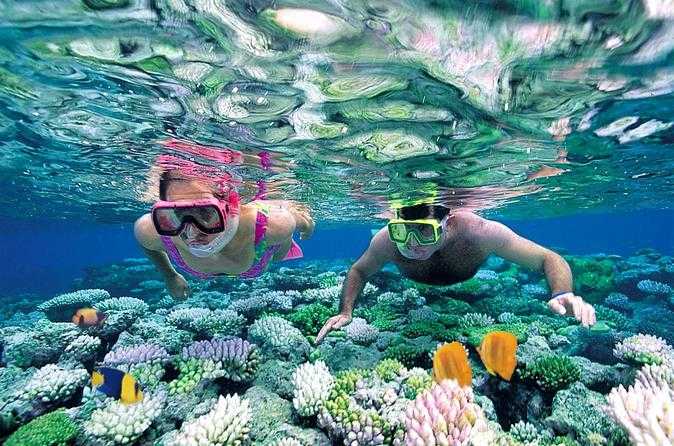 Snorkelling Spots in Praslin Island
Around 44 kms from Mahé, Praslin is the second biggest island in the Seychelles which covers an estimated area of 38 square kms. The two most popular snorkelling destinations in Praslin Island are

Anse Lazio is one of the picturesque beaches in Praslin, Seychelles. It is very often said to be the most beautiful of the beaches situated there. The golden colour of the sand, transparency of water and beautiful granite formations are among the various causes for its beauty. With three parking spots close to the beach it is best to travel there by car. There are even hotels which offer shuttle services to Anse Lazio because of its popularity.

Snorkelling at Anse Lazio is a wonderful experience because of the transparency of the water along with the varied sea life available to explore. One thing, however, which has to be kept in mind is that the water gets deep quickly. So, it is only better that children and less confident swimmers do not swim much further.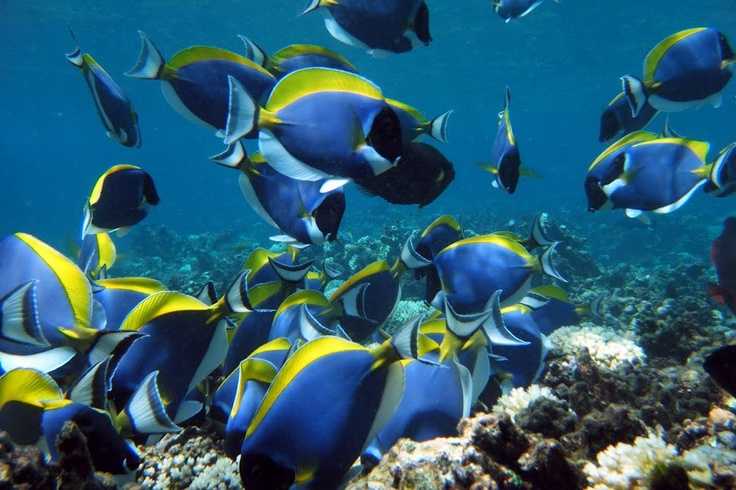 Along the Côte d'Or bay towards the north-west coast of Praslin, the small 5000 square metre island of Saint Pierre can be called a snorkeler's paradise. It is about 1.5 kms away from the beach of Anse Volbert. Every tour to Praslin is ended with the visit to St. Pierre. Added to the numerous varieties of colourful reef fishes, one can also find sea turtle, and high up in the sky lies the scenery of white-tailed tropical birds surveying the sea. From 1979, the island of St. Pierre is a part of the Curieuse Marine National Park, and until 1972, guano was mined on it. Information on boat rides and snorkelling trips can be easily acquired from the holiday accommodation.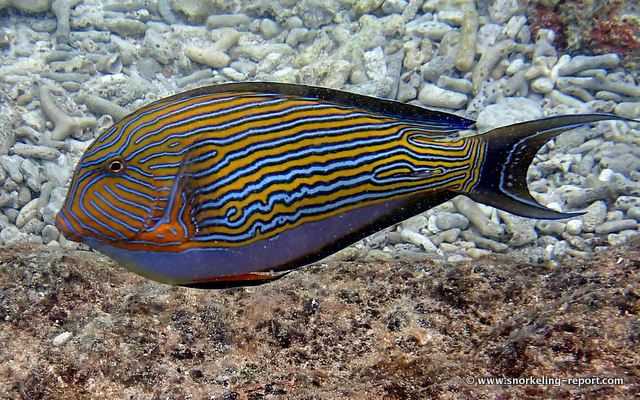 Best Time for Snorkelling in Praslin Island

Like the other granite islands of La Digue and
Mahe
in the archipelago, Praslin also enjoys a tropical and pleasant climate all round the year. These three islands, in particular, do not fall in the path of cyclones while the islands of Aldabra and Farquhar are vulnerable to those.
In Praslin, snorkelling is open for enjoyment all year with the average temperature of 28 degrees Celcius. From October to March, rain is a frequent occurrence which takes its peak in January when the temperature is highest and goes up to 30 degrees Celcius which is also the most humid part of the year. It is comparatively cooler and dryer from April until September which is the result of the windier climate during the same time. Because the wind has a vital part to play during snorkelling, it is to be always kept in mind that the wind is north-westerly from October to March and south-westerly in between April and September.
The inter-seasonal periods i.e. from March to May and September to November are recommended as the best snorkelling periods. It's because these gaps in the year are different from the peak tourists periods which are in December and in July and August.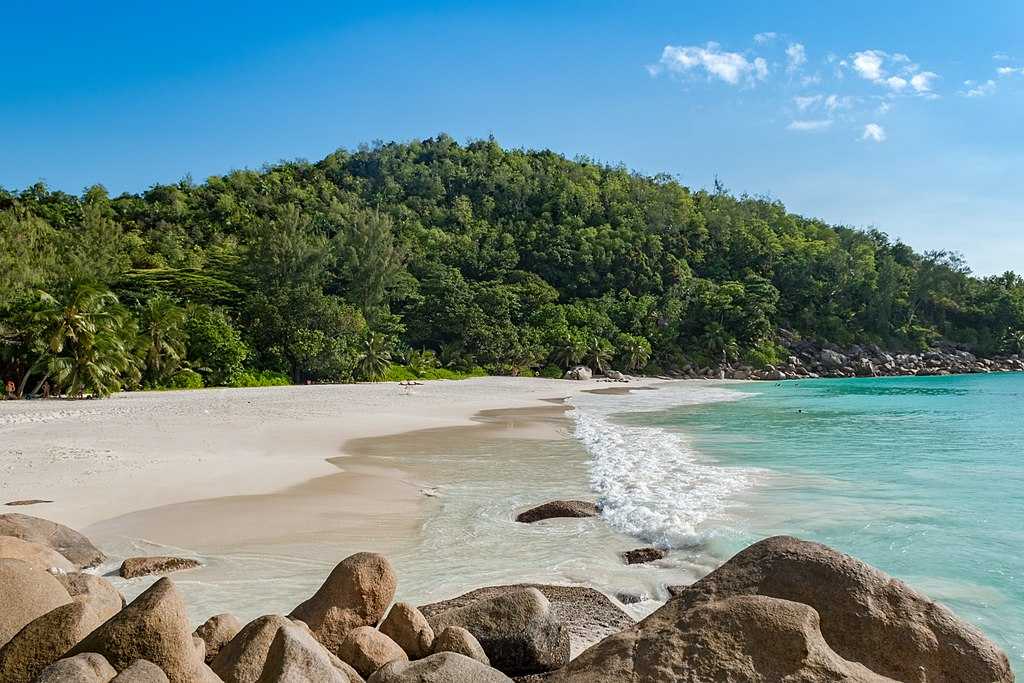 Snorkelling Tips
The following tips should never be forgotten while snorkelling because enjoyment can turn into a nightmare with one incorrect measure under the sea:

1. Keeping the mind relaxed and calm is the primary objective.

2. Knowledge of one's limitation should be known and respected.

3. Much time in the water can cause sunburn and sunstroke. It is recommended that one stays in the water for a limited time.

4. Collection of corals and marine life for souvenirs is not recommended. Beauty is to see, not to touch.

5. Maintain caution at all times while under water.

6. Snorkelling alone can be a high-risk operation. It is recommended that someone always stays for the snorkeler's safety.

7. An underwater camera can be handy for capturing the precious moments of one's life under water.

Nature never ceases to amaze. The species of marine flora and fauna that you are likely to see while snorkelling will make you realise this even more. So, keep your inhibitions aside and venture into the water - a whole new world awaits you there!