There are different kinds of travellers who experience every destination differently. While visiting the most well-known monuments and attractions will give you a fascinating glimpse into a country's history, getting to know the locals and exploring hidden nooks and corners is what will truly enrich your stay there. And the best part is, doing this is cheap or free! Vietnam's vibrant and lively capital is no different, and has a bunch of free activities you can do to get intimate with the city.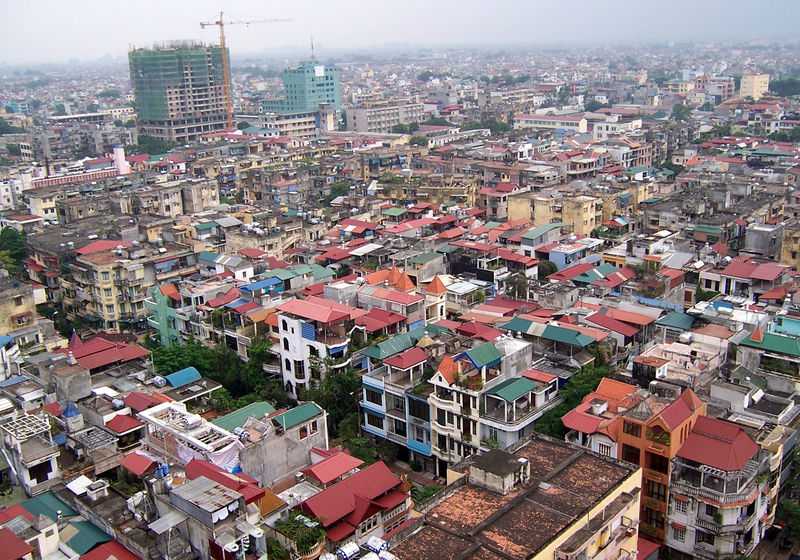 Here are the top 11 free things to do in
Hanoi
:
1. Take a stroll around the serene lakes
Hoan Kiem Lake
or Turtle Lake is a well-known spot in Hanoi, where you can take a break from the frenzy of the concrete jungle to sit back and unwind. Located close to the
Old Quarter
, the lake is bursting with life early morning and late evening, when people can be seen exercising, casually hanging out or even practising tai chi and line dance. Elderly and children alike are seen enjoying themselves, and the lake also has a local legend full of royalty, treasure and swords. Another great but lesser known spot to visit is the Hanoi
West Lake
. Hanoi's largest freshwater lake is known for its scenic beauty and lush greenery. Perfect for sitting down on a lazy evening to watch the sun go down into the waters. Spending time at these iconic lakes is not just a fun free thing to do in Hanoi, but you can also club sightseeing here, as the Hoan Kiem Lake is the site of Hanoi's iconic
Cau The Huc
and
Turtle Tower
.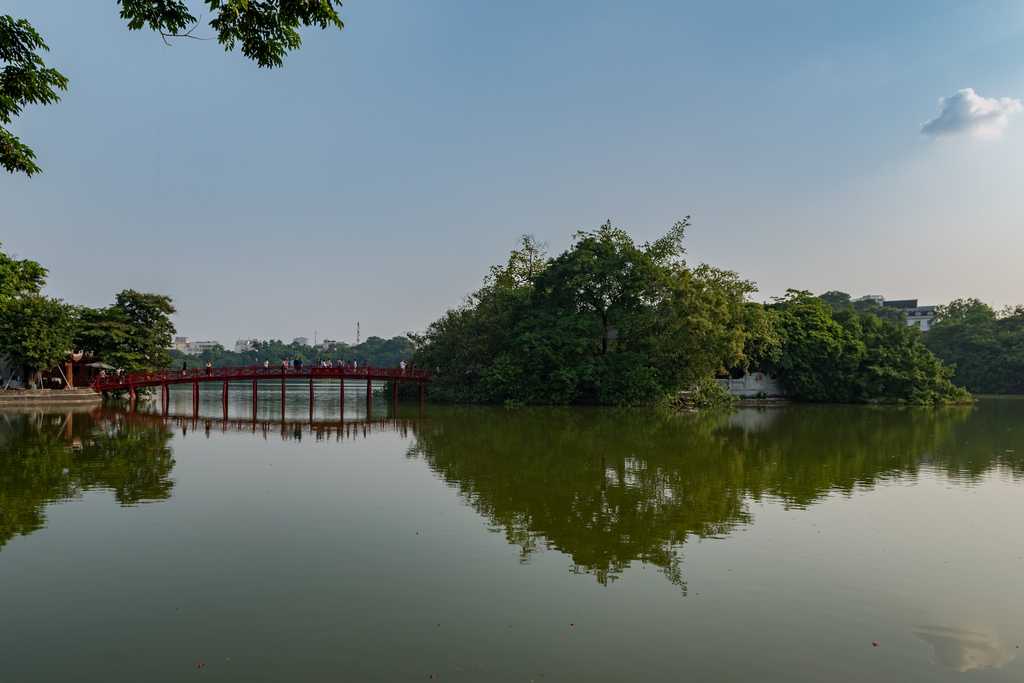 2. Explore the local markets
The morning and
night markets of Hanoi
are a great place to experience first-hand a slice of Vietnamese life. The hustle-bustle begins at 6:00 AM, and the markets overflow with groceries, household items, counterfeit products, souvenirs, textiles, accessories and some
scrumptious street food
. Whether you buy something or not, exploring these markets is quite a delightful thing to do in Hanoi, being a great way to kill time while also gaining a deeper understanding into everyday Vietnamese culture. Most of these markets are in Tay Ho and Hoan Kiem districts, making them easily accessible by foot, cyclos and taxis. Popular ones to check out are Hang Da Market in Hoan Kiem and Cho Hom Market in Hai ba Trung. Hang Da is great for an early Vietnamese breakfast; choose from delicacies such as pho xao (stir-fried rice noodles with beef slices) and bun cha (charcoal-grilled pork patties with vermicelli noodles).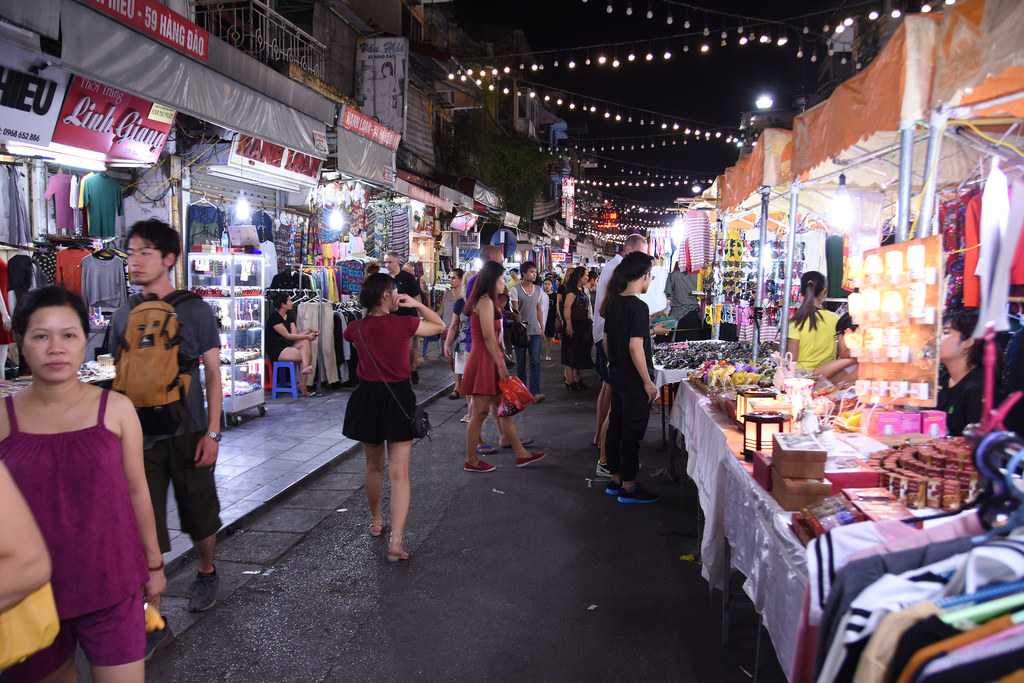 3. Pay your respects to Uncle Ho
The Ho Chi Minh Mausoleum is home to preserved remains of the beloved leader, and is a must-visit while travelling to Vietnam. Modelled on Lenin's mausoleum in Russia, the imposing granite complex features tall pillars surrounded by lush greenery and broad walkways. Ho Chi Minh, the father of Vietnam lies embalmed in a glass casket, despite his wishes to be cremated and have his ashes scattered across the country. Paying a visit to this site is considered mandatory when in Vietnam, and one of the most important things to do in Hanoi for free. However, before visiting there a number of things to keep in mind, most importantly the strict dress code. No skirts, shorts or sleeveless shirts and no hats either. Bags and cameras are not allowed inside, and quiet decorum needs to be maintained. You'll also have to wake up early since timings for the Mausoleum are 7:30 AM - 10:30 AM, and remember to check if for embalming maintenance before embarking on the journey. All of this may sound daunting, but it's essentially about being respectful and prepared so that you don't hurt sentiments while visiting the revered figure.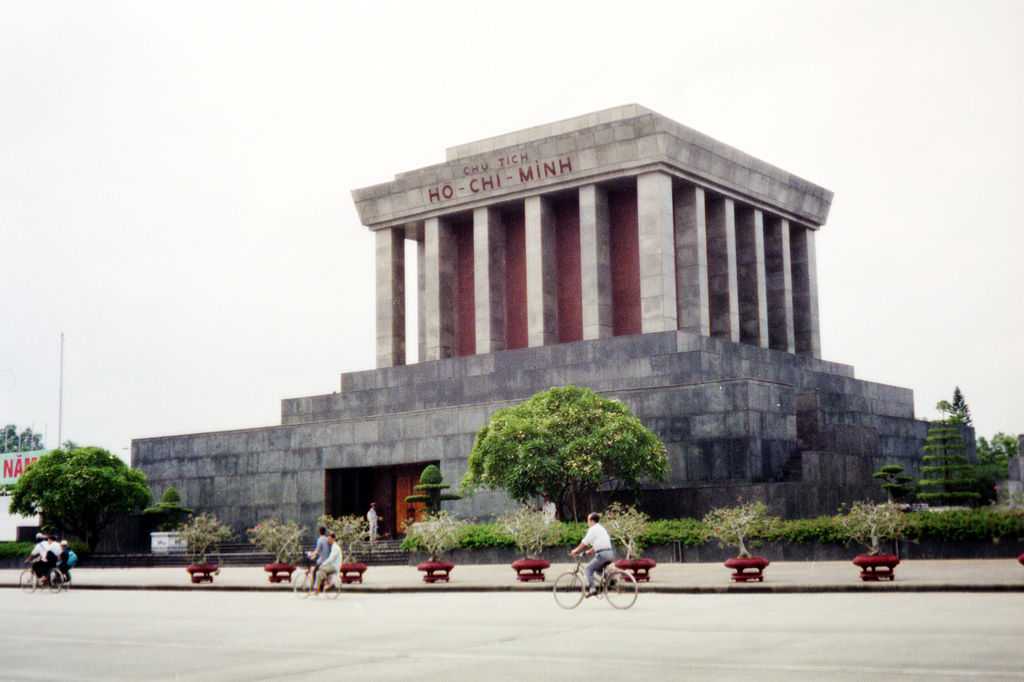 4.Cross the Red River on Long Bien Bridge
Built in 1898 by French Colonists, the Long Bien Bridge is an iconic landmark of Vietnam. The now-rusted wrought iron structure has lived through the American War and is (mostly) intact. It offers a spectacular view as you cross the river and get a bird's eye view of Hoan Kiem district, an unforgettable experience in Hanoi. The incredible panorama makes this a great spot for photography and nature enthusiasts, although be fairly warned, you don't wanna look down if you get scared easily!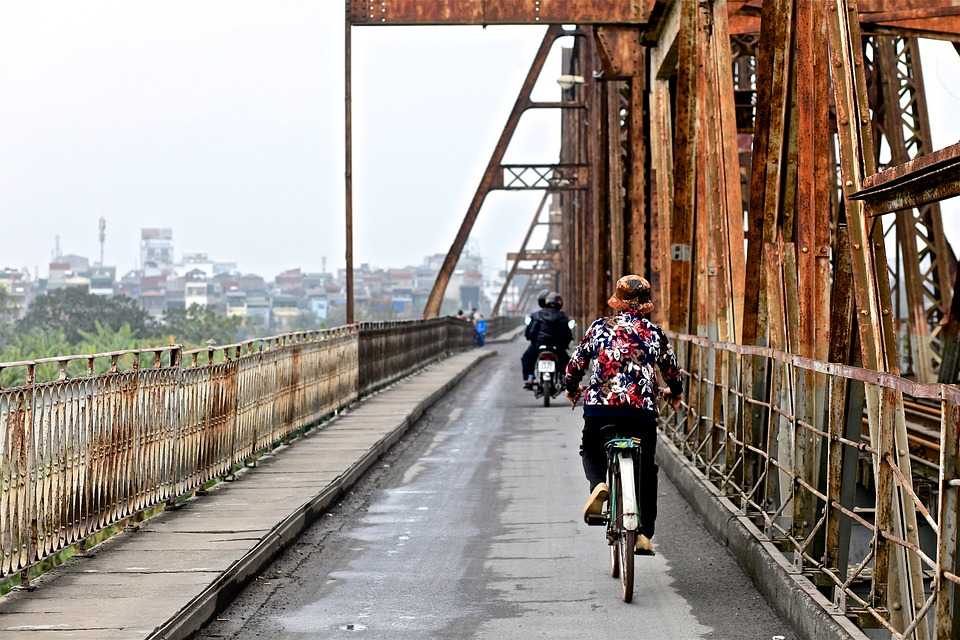 5. Navigate through the Old Quarter
The weekend in Hanoi is meant for exploring the Hanoi Night Market in Old Quarter. 6:00 PM onwards the rush begins, all the way from Hoan Kiem lakeside through Hang Dao street to Dong Xuan market. Kitschy trinkets, handicrafts, street food and local beer can be found here. Hang Dao Street, also known as silk street offers the best of silk fabrics and artistry such as paper lanterns, paintings and wood and stone carvings. For those looking to taste the local flavors, head onto the food stalls next to Dong Xuan market filled with roadside grills, meat-filled baguettes and other Vietnamese delicacies. If you're lucky, there might also be cultural performances happening there. Keep an eye on your wallet and remember, if the shopkeeper says that handbag is genuine Versace, he's probably lying.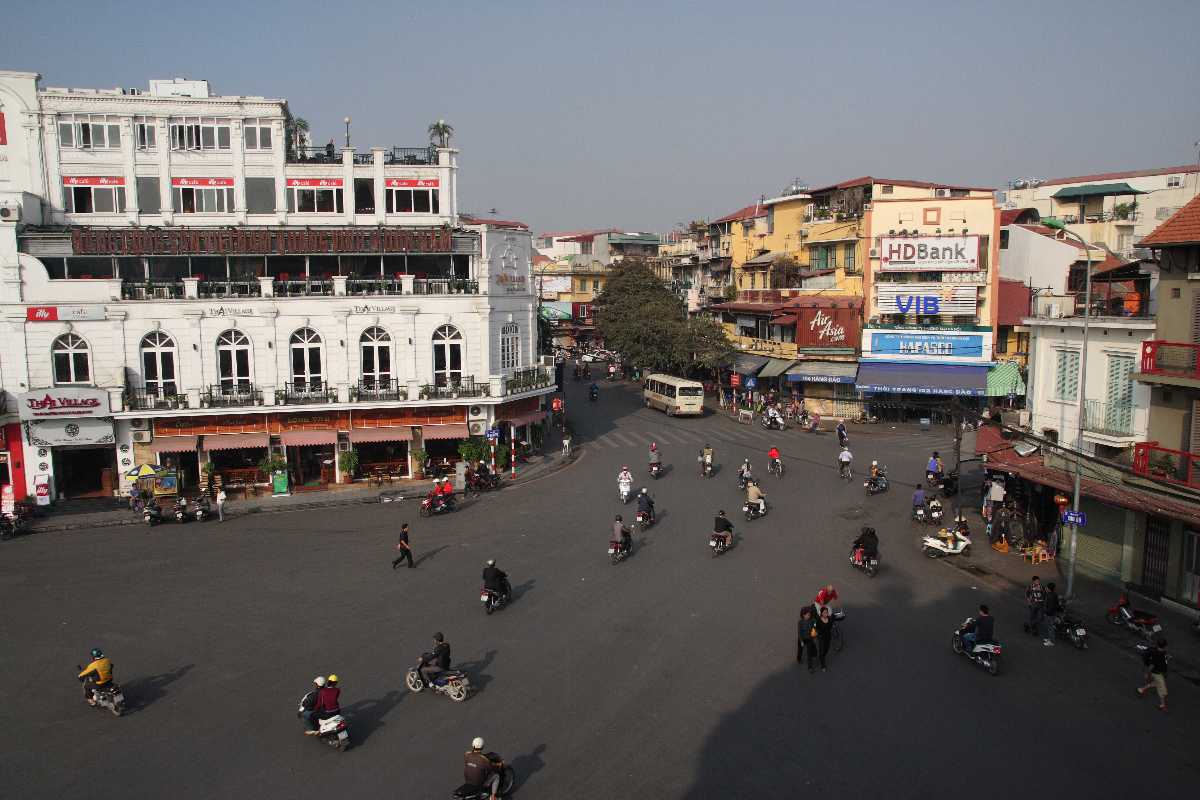 6. Visit the Buddhist temples and pagodas
Religion is an integral part of the Vietnamese lifestyle, and the pagodas and temples spread throughout the city offer an insight into their unique culture. Most of the shrines do not require entry fees, and exude an aura of serenity and peace for you to escape to. During festivals such as Tet, the temples come to life with colourful decor, traditional dance and music performances and prayer ceremonies. The lively atmosphere makes this a must-do while in Hanoi. Some well-known pagodas include Quan Su, Tran Quoc and Ly Trien Quoc Su.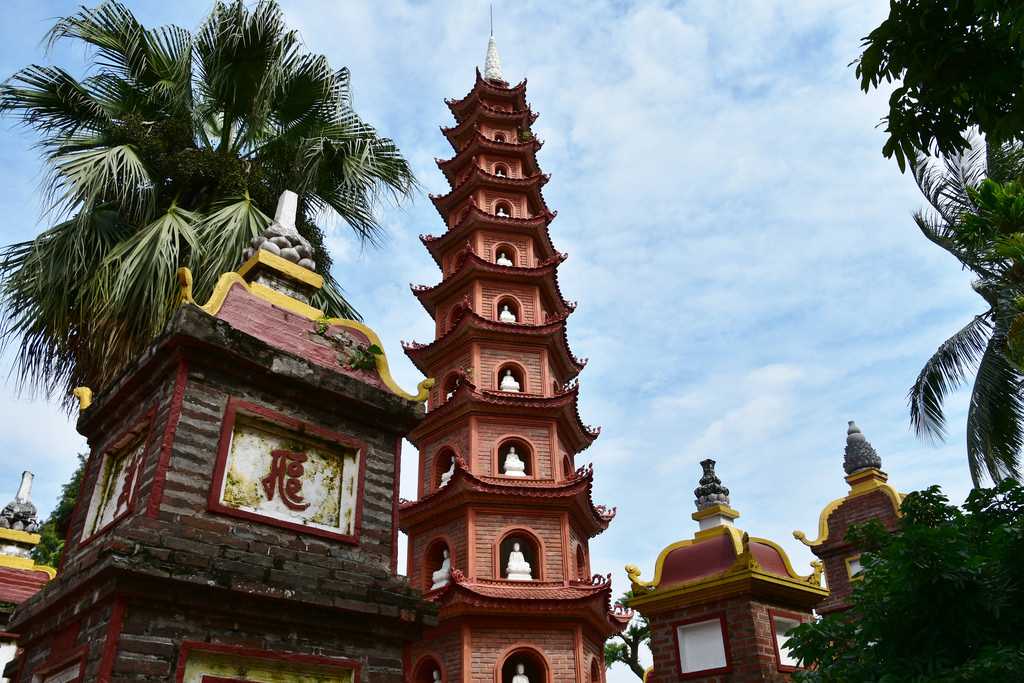 7. Pray at the St. Joseph's Cathedral
St. Joseph's Cathedral
is an architectural marvel with its elegant neo-gothic architecture built during French colonization. Resembling a lot with
Notre Dame de Paris
, the façade of this church consists of twin towers. The locals like to call this cathedral 'The Big Church' since it serves as the headquarters of Roman Catholic Archdiocese in Vietnam. You can choose to roam around outside the church anytime and it is decorated with lush green trees and beautiful statues. If you wish to witness the interiors of this exquisite cathedral, you have to visit during the ceremonial hours and you can even attend the mass prayers.
8. Meet The Locals
One of the remarkable things about Vietnam is its people. They are very friendly and they like to talk to people from outside their country. The students will want to interact in English as they are eager to practice it and the older generation who fought during the war can also speak English as well as French. Chatting with the locals is a good way to spend your time in Hanoi because they will tell you about Vietnam from their perspective and that is the best way to know the country and city. You should also be cautious as many people will try to sell you some tickets, so don't buy if you don't want to.
9. Admire the beauty of Hanoi Opera House
A reminder of the French colonial times,
Hanoi Opera House
stands proudly as one of the important historical landmarks of Hanoi. Modelled after the
Palais Garnier
in
France
, the yellow facade of the building will give you massive French vibes and it is definitely worth a visit! While this magnificent building largely hosts opera shows, you can visit the building for its aesthetics and get a lot of beautiful pictures clicked. You will find some professional photo shoots happening around with the building's architecture as its backdrop. Overall, the Opera House will give you a full visual feast which makes it a must visit place.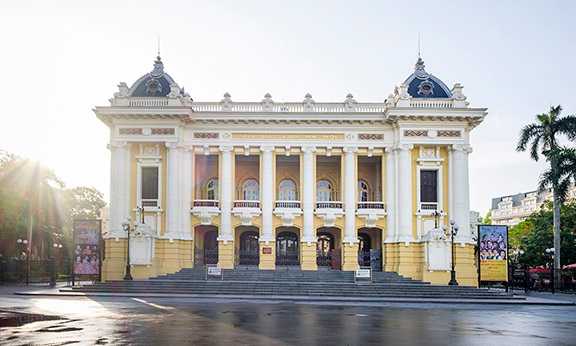 10. Pay respects at Ngoc Son Temple 
The most visited temple of Hanoi is
Ngoc Son Temple
. Located to the north of Hoan Kiem Lake, this temple was dedicated to General Tran Hung Dao who defeated the Mongols in the 13th century, La To who was a saint and Van Xuong, a scholar. The name 'Ngoc Son' translates to 'the Temple of Jade Mountain' and it is a beautiful sight to see. With its ancient architecture containing a lot of cultural symbols and an ancient red bridge, the temple will help you find your solace surrounded by the calmness of nature.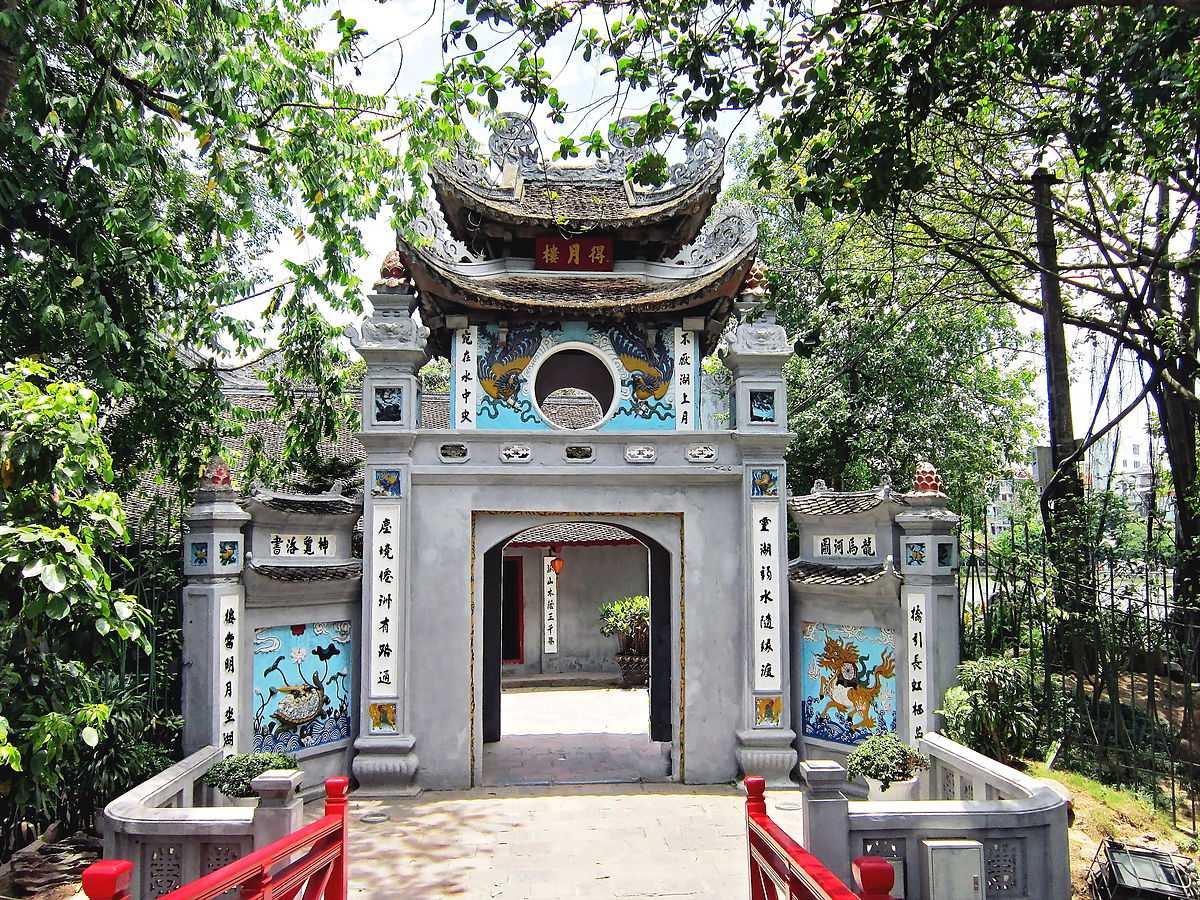 11. Witness the men of Hanoi battling a game of Chinese Chess
In the hustle of the city, you will see that the Vietnamese love to spend their time in the presence of nature. They will walk in the parks with their dogs, have coffee, perform tai chi and even play Chinese chess. In the parks, near the lakes and temples, a group of old men and motorbike drivers gather to play the famous Chinese chess. It is quite intense to watch them play and how fast they play it but it is fun to witness it.
Truc Bach Lake
is one of the well-known destinations where Chinese chess is being played. You will always find someone playing there and it is also a great place to shop!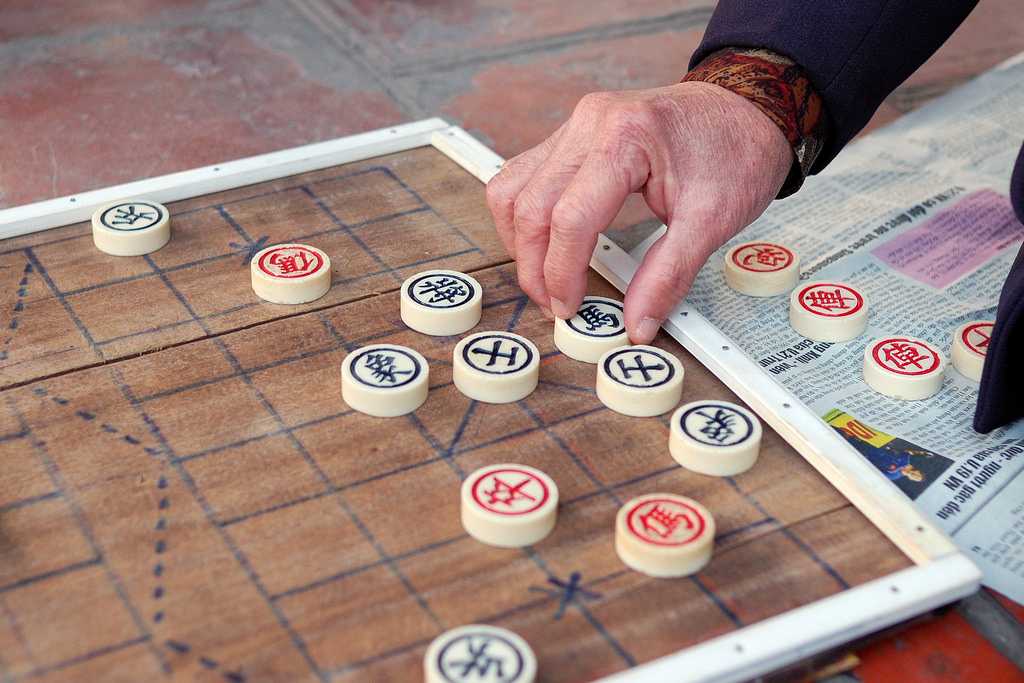 And there you have it, the top 11 things to do for free in Hanoi. Of course, just sitting on a bench and people watching can be quite entertaining and if you really want an adventure, try crossing the road in the city traffic. However, Hanoi is a place to experience some of the most memorable moments in your life and to broaden your mind by mixing with a foreign culture. A list of free things to do in any city reminds us that sometimes it's about simply soaking up the atmosphere and enjoying the moment.