The Huc Bridge
The scarlet-painted wooden bridge dominates the rippling green lake. It depicts a classical Vietnamese design and is a renowned symbol of Buddhist architecture. Another name for the iconic Huc Bridge is the Rising Sun Bridge. It makes the Ngoc Son Temple on the Jade Island accessible to the devotees and travelers by connecting the island to the Lake bank. The locals fondly call it "the bridge where light is absorbed" and is considered holy as it connects the sacred Ngoc Son Temple. As you walk over the bridge, you can see the tortoise island and the temple in the distant skyline.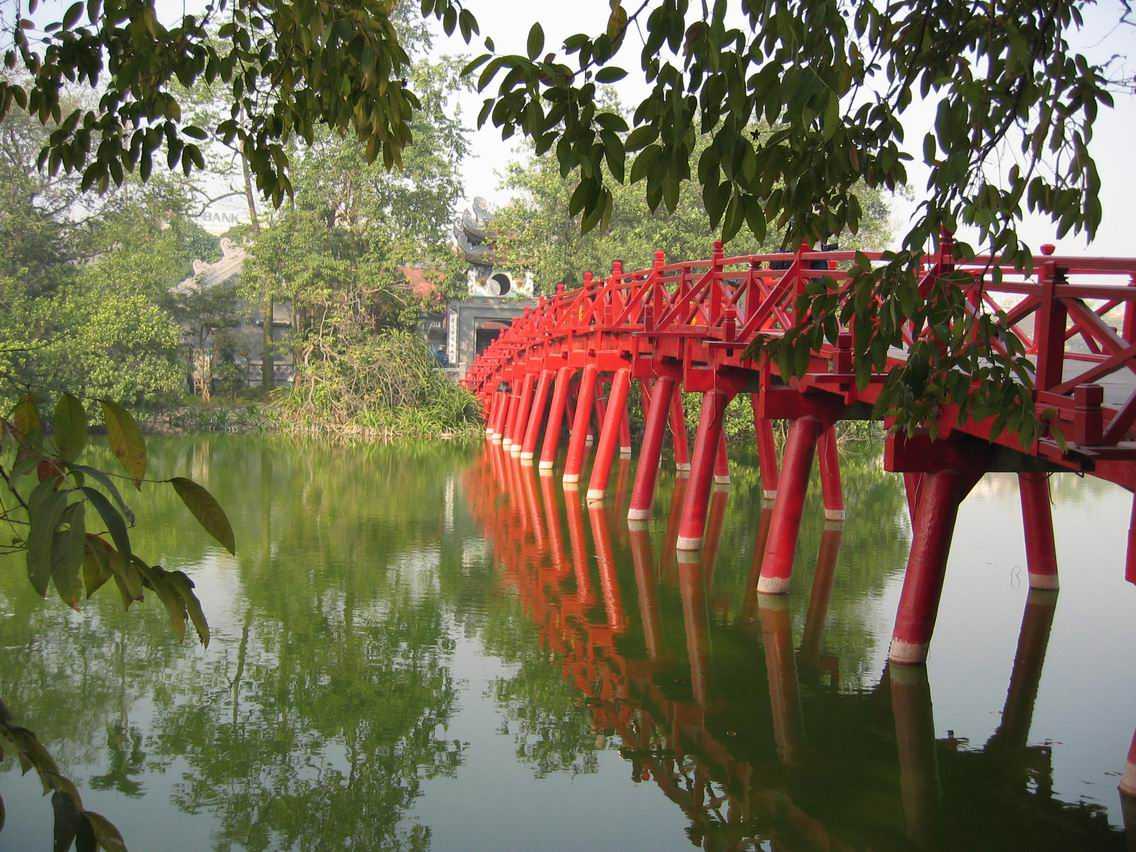 Turtle Tower
The turtle tower is also known as Thap Rua Tower. It was constructed in the year 1886 in the memory of the local king, Le Loi. In spite of being the most iconic landmark on the Hoan Kiem Lake, the tower is inaccessible to the public so you can only take a glance from the bank or the Huc Bridge.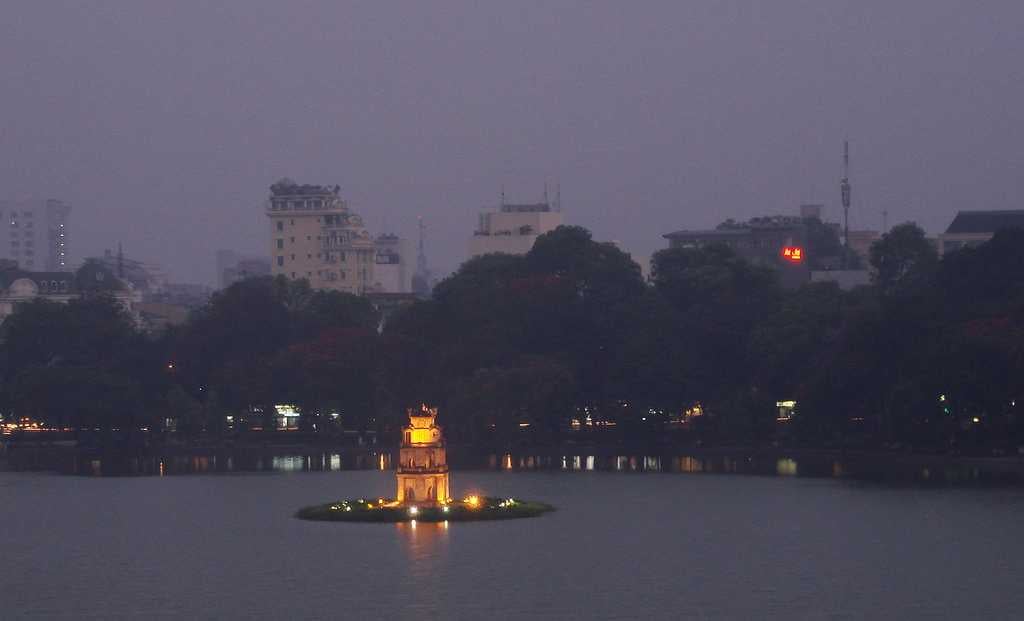 Ngoc Son Temple
Ngoc Son Temple which translates as the "Temple of the Jade Mountain" was built in the 18th century on Jade Island in the centre of the lake. It was built to mark the bravery of military leader Tran Hung Dao in the battle against the Yuan Dynasty which took place in the 13th century. This centrally located pagoda also pays homage to scholar Van Xuong and Confucian master Nguyen Van Sieu. One has to cross the Huc Bridge to reach the temple that is recognized by two distinct towering posts embellished with Chinese writing. Inside the pagoda, there are altars dedicated to Tran Hung Dao.