Shopping in the capital city of
Vietnam
is an home-coming experience in itself. From local street markets to world-class malls,
Hanoi
is undoubtedly a shopper's paradise. If it's your first time visiting this beautiful city, don't worry, we've got you covered. Here is an exclusive list of the most popular shopping centres and areas in Hanoi for an unforgettable shopping spree! 
Local Markets in Hanoi
1. Hang Gai Street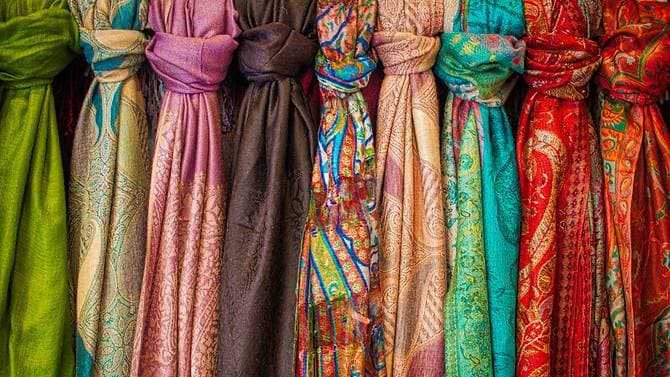 Hang Gai or The Silk Street is very well known for the quality and wide range of silk products. It is the best place in town to buy silk products that are fashionable and durable. The street is full of shops selling silk cloth and tailored made outfits. Bargaining is widespread here with a chance of 30-50% reduction in price!  You can buy some great souvenirs from here to your friends and family.  
Look Out For: Apparels, scarves 
Address: Hang Gai Street, Hoan Kiem District, Hanoi
Timings: 9:00 AM – 8:00 PM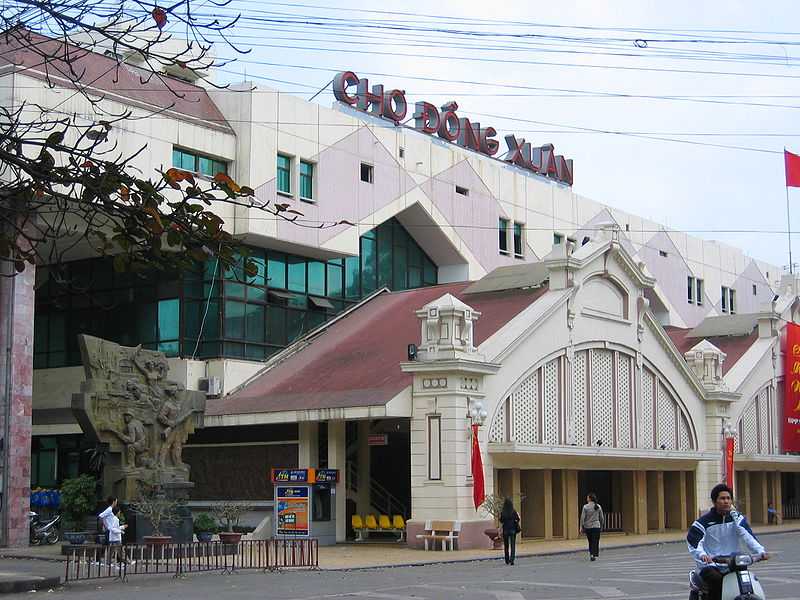 Dong Xuan is the most significant and oldest market of Hanoi and located at the northern end of the
Old Quarter
area of the city. Established in 1889, the unique feature is that it is an indoor street market. You'll find clothing, electronics, accessories, grocery, souvenirs – all under one roof. No wonder it is one of the busiest and trendiest places of town filled with both locals and tourists. It is also famous for local cuisines as low as 15 VND. 
Look Out For: Handbags, handicrafts
Address: Dong Xuan Street, Hoan Kiem District, Hanoi
Timings: 6:00 AM – 7:00 PM
3. Hang Dau Street
As you enter this shopping street, you'll find nothing but shoes! Hang Dau is the pit spot for all kinds of footwear. There are hundreds of shops selling only shoes so you'll not fall short of variety at all. The best about this market is that most of the shoes are branded but sold here at relatively cheaper rates. 
Look Out For: Boots, sandals
Address: 1 Pho Hang Da, Hanoi
Timings: 5:00 AM – 5:00 PM
4. Cho Hom
Cho Hom market is the junction for fabric shopping in Hanoi. With an extensive collection of different fabrics, it is filled with locals and tourists looking to get made tailored clothes. There are also a lot of local tailors present here to custom fit the buyer's fabric. Apart from textiles, the ground floor is a grocery supermarket selling fresh fruits, vegetables, seafood, etc. 
Address: 293 Tran Nhan Tong, Hai Ba Trung District, Hanoi
Timings: 6:00 AM – 5:00 PM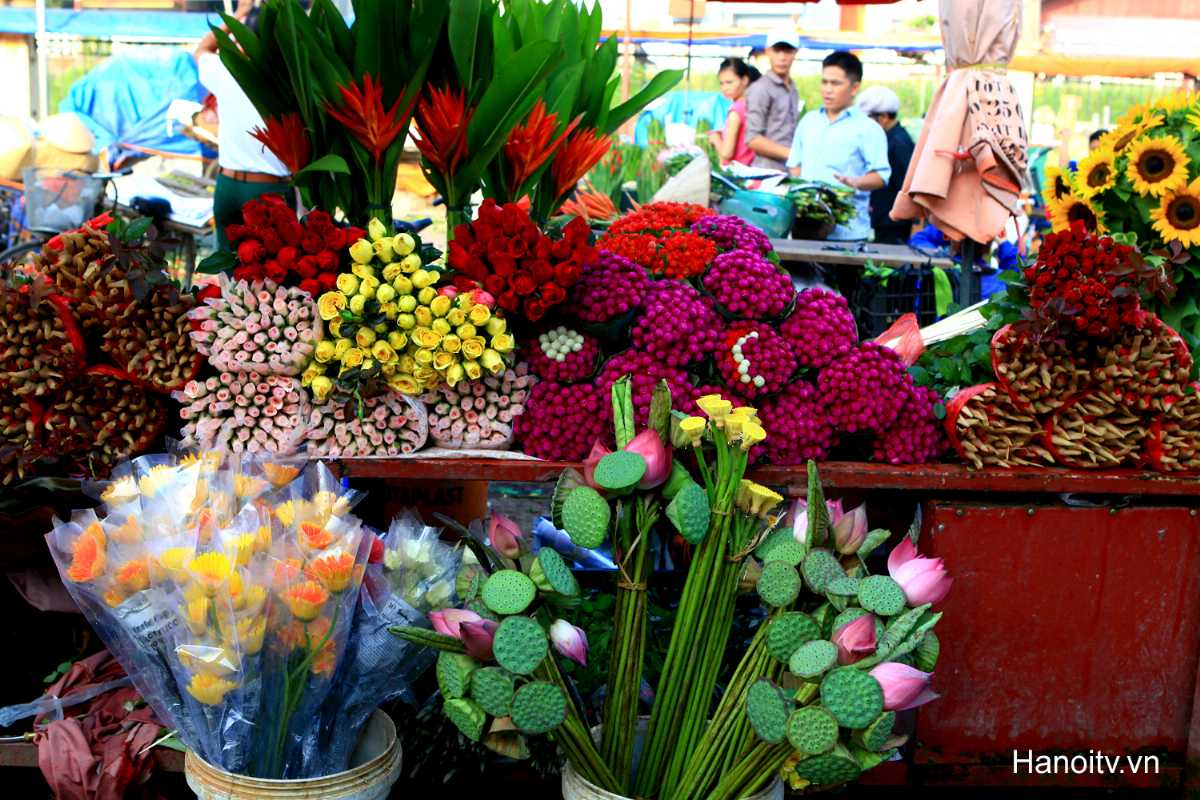 Quang Ba Flower market is probably the prettiest place in town. The amount of flowers bought and sold here is fascinating, and it always smells fresh! You'll find hundreds of species of flowers here some of them being lilies, orchids, roses and chrysanthemums. The market is the busiest at the early hours of 2:00 AM – 4:00 AM when the vendors bring in fresh produce. 
Look Out For: Lilies, chrysanthemums 
Address: Quong An, Tây Ho, Hà Noi, Vietnam
Timings: Open 24 hours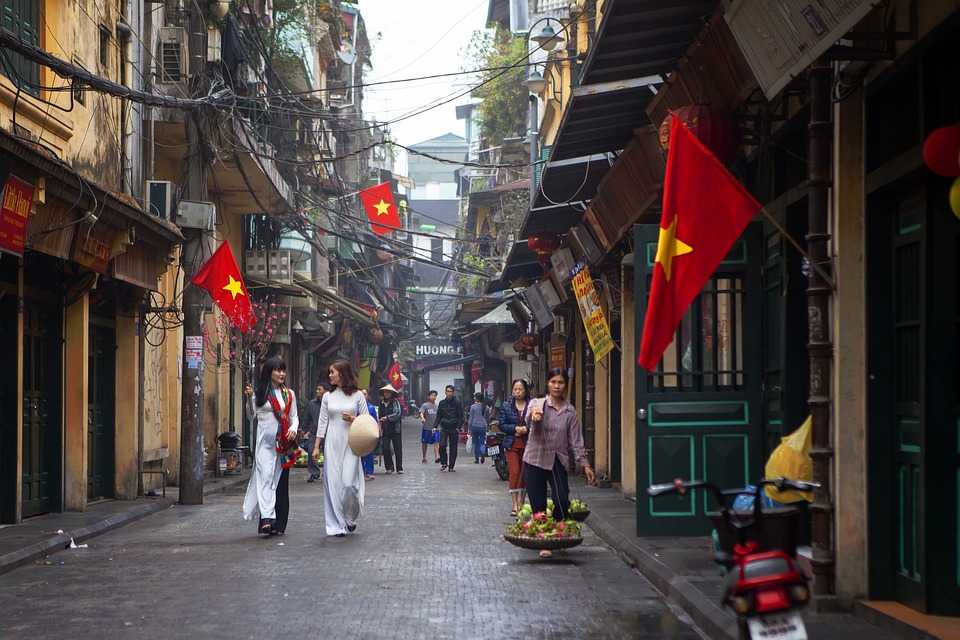 For all the foodies out there, Ta Hien is where you ought to be! You'll find one of the best food stalls at Ta Hien, and you can shop for some local ingredients as well. It is dearly called the beer street as you'll find locals laughing and drinking beer while living in the moment. The vibe of the place is electric, and the aroma makes you hungry. 
Look Out For: Green Mango Salad, Pho(noodle soup), banh cuon (steamed rolled rice pancake) 
Address: Ta Hien Street, Hanoi
7. Nha Tho Street
Nha Tho is a famous street for boutique items and handicrafts. The crowd mostly consists of tourists and foreign nationals who buy high-quality products to take back home as souvenirs. Nha Tho is also known as Church Street as it ends at Saint Joseph's Cathedral. The Hanoi Gallery is an antique store selling cotton and linen embroidery. 
Address:  Nha Tho Street, Hanoi
Hanoi Weekend Market is the most famous street market on Hanoi. Located in the streets of the Old Quarter area, the weekend market has a lot of stalls selling local Vietnamese food to second-hand clothing. The whole street lights up during weekends as there is an ambush of customers trying to crack the best deal with the vendors. 
Look Out For: Ceramics, accessories
Address: 8 Hàng ?ào, Hoàn Ki?m, Hà N?i, Vietnam
Timings: Friday to Sunday, 8:00 PM – 11:00 PM
Popular Stores in Hanoi 
9. Miranda Jewellery Shop
You can take a part of Vietnam with you back home with some beautiful jewellery at Miranda Jewelry Shop. It has jewellery for both men and women and is famous as the handmade silver shop in Hanoi. The owner takes pride in the Vietnamese culture and symbols, which were the idea behind this store. 
Address: 43 Nguy?n H?u Huân, Lý Thái T?, Hoàn Ki?m, Hà N?i 100000, Vietnam
Timings: 9:00 AM – 8:00 PM
10. Mekong Quilts Shop

Mekong Quilts is the perfect spot for the city's most exceptional bedding items. Mekong Quilts is a non-profit organisation that gives employment to one of the ethnic minorities of Vietnam.  They make quilts, especially for children, and most of the items can be customised according to your needs. Their products come in vibrant colours and unique styles. 
Look Out For: Bedsheets, cushion covers 
Address: 13 Hàng B?c, Hoàn Ki?m, Hà N?i, Vietnam
11. Metiseko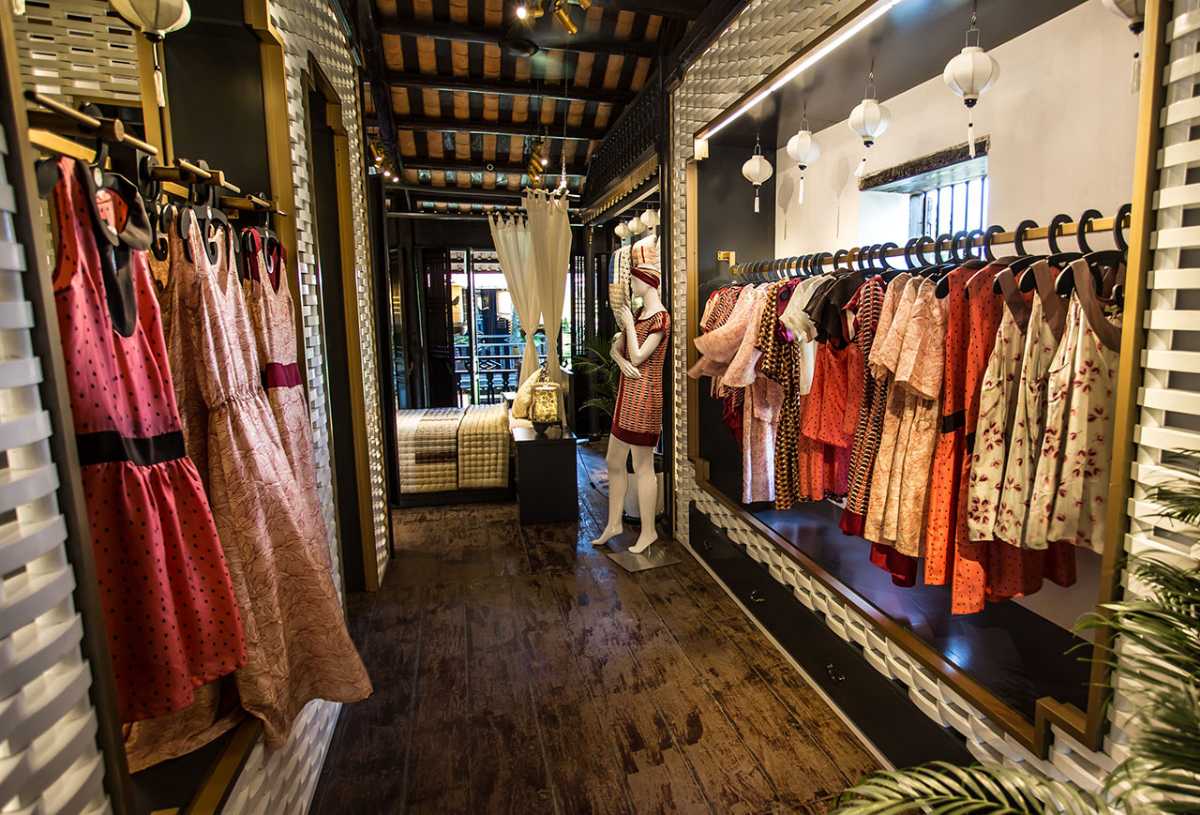 Metiseko is a famous in town for its silk dresses. So if you're looking for some authentic clothing and designer stuff, head to Metiseko. The traditional dresses have elegant designs, and it offers home décor items as well. They have built a cosmopolitan approach and want to make a strong 'Made In Vietnam' identity. Weekends can be crowded so visit it in any of the weekdays. 
Look Out For: Dresses, skirts, scarves 
Address: 03 Chau Thuong Van, 86 Nguyen Thai Hoc, 142 Tran Phu, Hoi An 00000, Vietnam
Timings: 8:30 AM - 9:30 PM
12. Hanoi Creative City
Hanoi Creative City is like the entertainment house for the locals and tourists. It has a flea market, beautiful and cheap restaurants and hosts several local events to keep the city alive. It has live music concerts, dance performances and sports activities from time to time. 
Look Out For: Junk jewelry, Craft shop 
Address: 1 L??ng Yên, B?ch ??ng, Hai Bà Tr?ng, Hà N?i, Vietnam
Timings: 8:30 AM – 10:00 PM
13. Collective Memory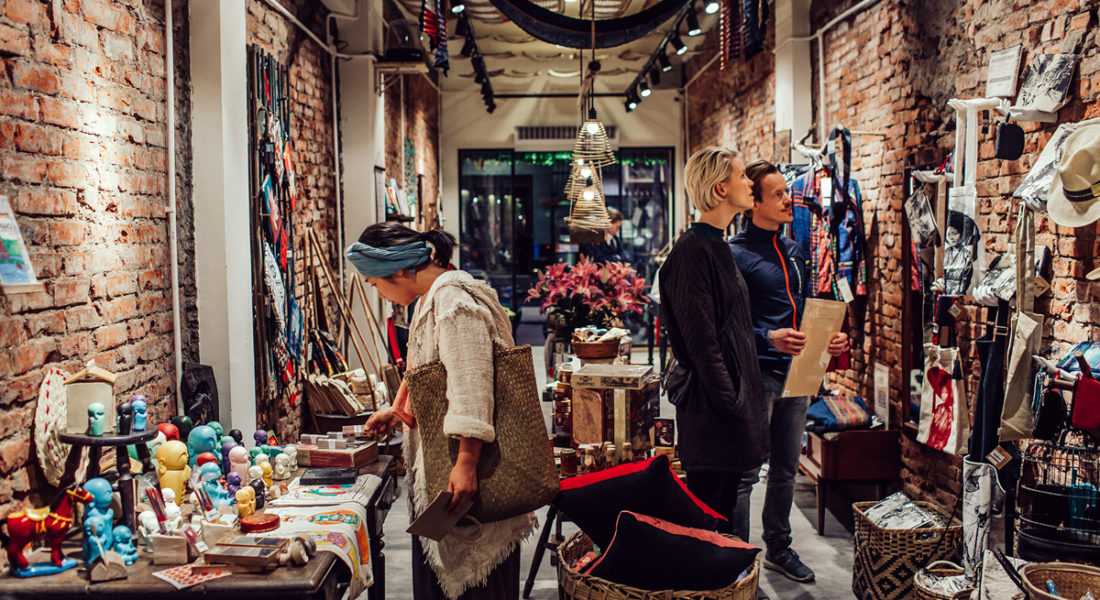 Collective Memory is a unique souvenir store that not just sells cliché items but products that can be integrated into your homes. It's known to reflect Hanoi's hip culture and targets the global audience. Their products are made on the lines of originality, quality and cultural identity. 
Look Out For: Cushion covers, postcards, handmade soaps, books 
Address: 20 Nha hung street, Hoan Kiem District, Hanoi
Timings: 9:30 AM – 7:00 PM
14. Tanmy Design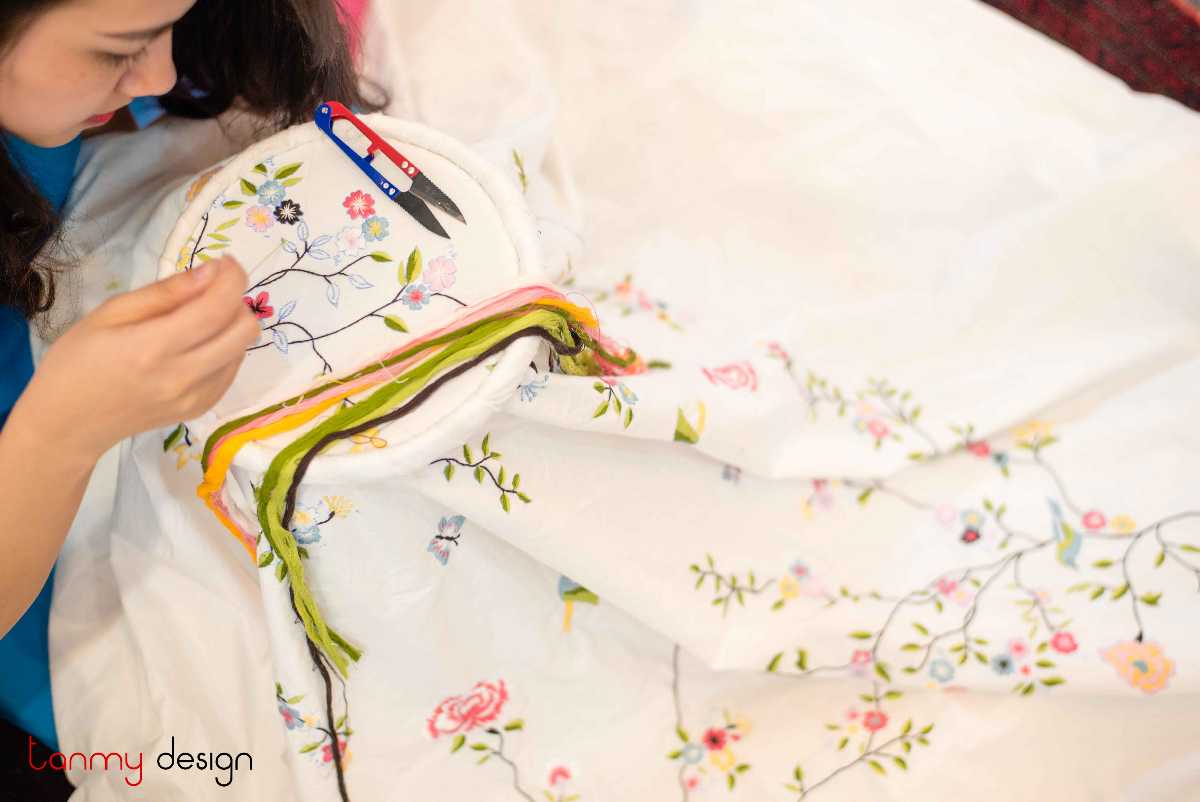 Tanmy Design is the oldest embroidery shop in Hanoi. All of its products are handmade, and their tradition of embroidery goes back to 1969 during the Vietnam war. Starting from embroidered handkerchiefs to full-fledged dresses, they have come a long way. Highly skilled artisans work on product orders that are further structured to make some exquisite homeware items. The store has been running for four generations, and with each generation, the product range expanded and flourished. 
Look Out For: Embroidered pillowcases, tablecloths, dresses
Address: 66 Hang Gai, Old Quarter, Hoan Kiem District, Hanoi
Timings: 8:00 AM - 8:00 PM
15. Hanoia House
Lacquerware is Vietnam's best-known crafts, and Hanoia is the best place to buy some premium quality products. As you enter the premises, the vibe of craftsmanship fills the air as you see world-class product range. Their designs completely stand out with other lacquerware stores to suit the international market. The prices are high to match the high-quality standard of service. So to buy some expensive and real lacquerware, head to Hanoia House right away! 
Look Out For: Lacquerware crockery, dinner sets, wine glasses
Address: 38 Hàng ?ào, Hoàn Ki?m, Hà N?i, Vietnam
Timings: 9:00 AM - 9:00 PM
16. Mode: On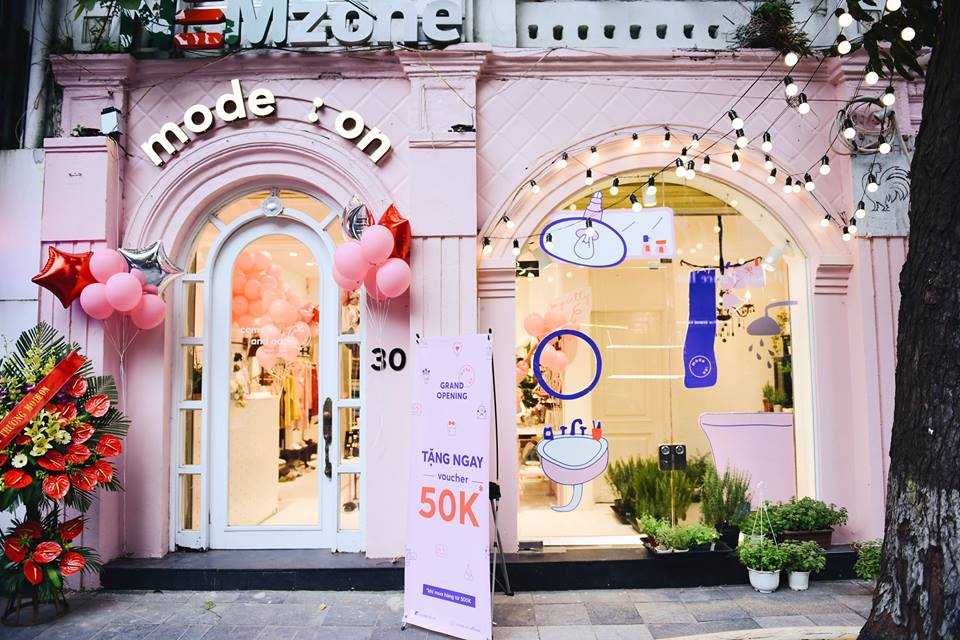 You cannot pass by this store and not stop in awe! The bright pink walls and the welcoming sign makes you want to go in and buy everything this store has to offer. It has almost everything from delicate flowers to millennial designed teacups. With its extensive product range, Mode On is one of the best places in town to pick up a souvenir for your best friend or partner. 
Look Out For: Phone cases, notebooks, purses 
Address: 30 Hang Voi, Hoan Kiem District, Hanoi
Timings: 9:00 AM - 9:00 PM
17. Bat Trang Village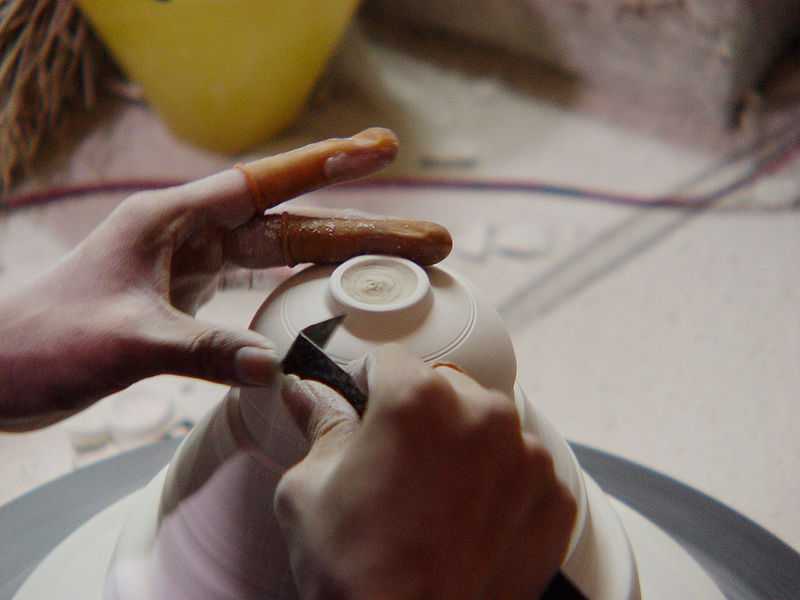 Bat Trang Village is renowned for its porcelain and ceramic items that are popular at international level. You'll find their products at stores such as IKEA and Target. They make beautiful handmade pottery items, and their famous designs include Dragon and Phoenix in clouds or The Four Holy Beasts. This 10th-century old village reflects Vietnamese culture at its best. You can have a hands-on experience by enrolling in one of their pottery workshops and take away your very own little items! The fee of the seminar is 20.000 VND. 
Look Out For: Souvenirs made from ceramics and porcelain 
Address: Bat Trang Commune, Gia Lam District, Hanoi
There's so much more to every city than what meets the eye. As tourists, the best way to explore the culture of any place is by trying its local food and of course buying souvenirs to remember your time spent there. There is an abundance of shopping at Hanoi and it ought to be on every shopaholic's bucket list!