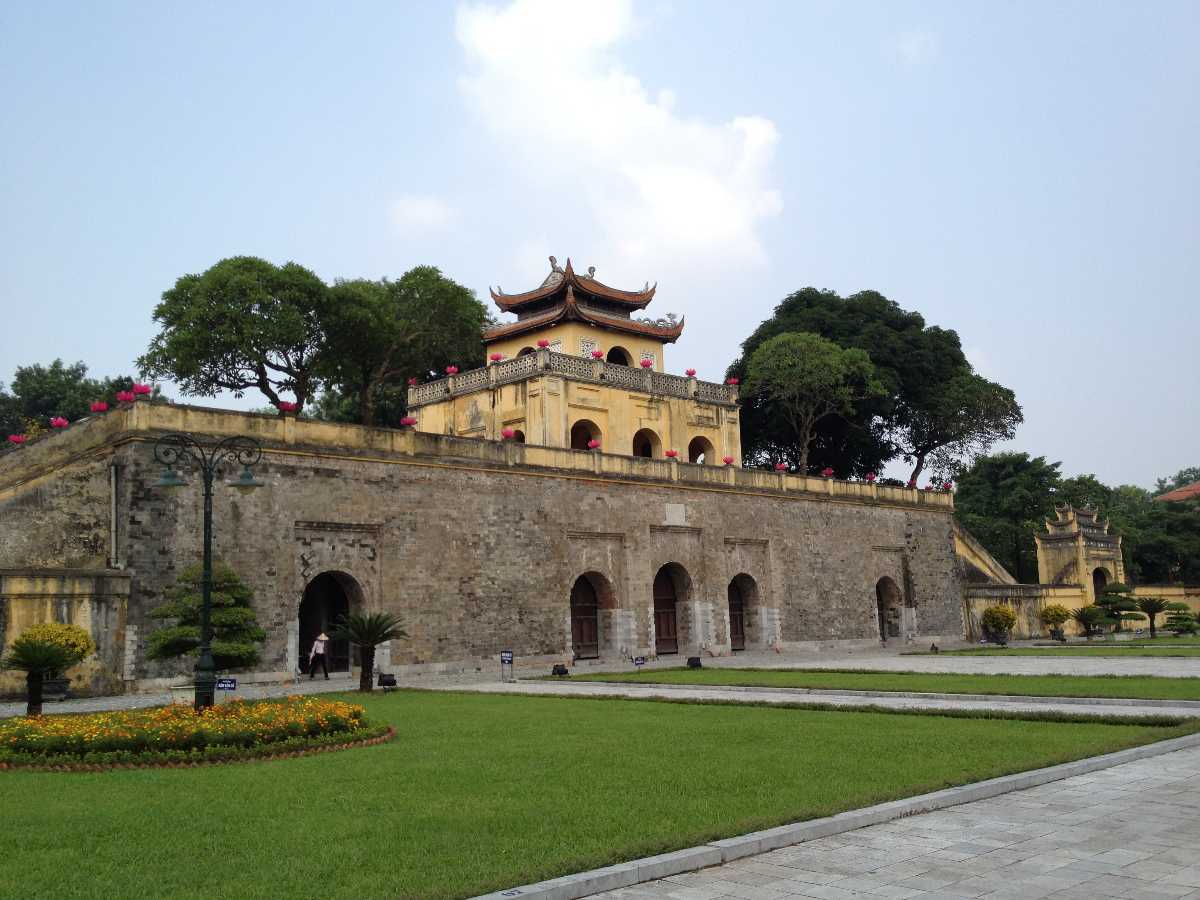 The complex of the Imperial Citadel of Thang Long comprises of an old fortress and on top of that, the main citadel complex has been built which reflects the true Vietnamese architecture. One of the most important constructions made on this site was Kinh Thien Palace in 1428, but sadly only the palace steps which have a sculptor of a dragon built on it and the foundation of the palace remains today for us to see.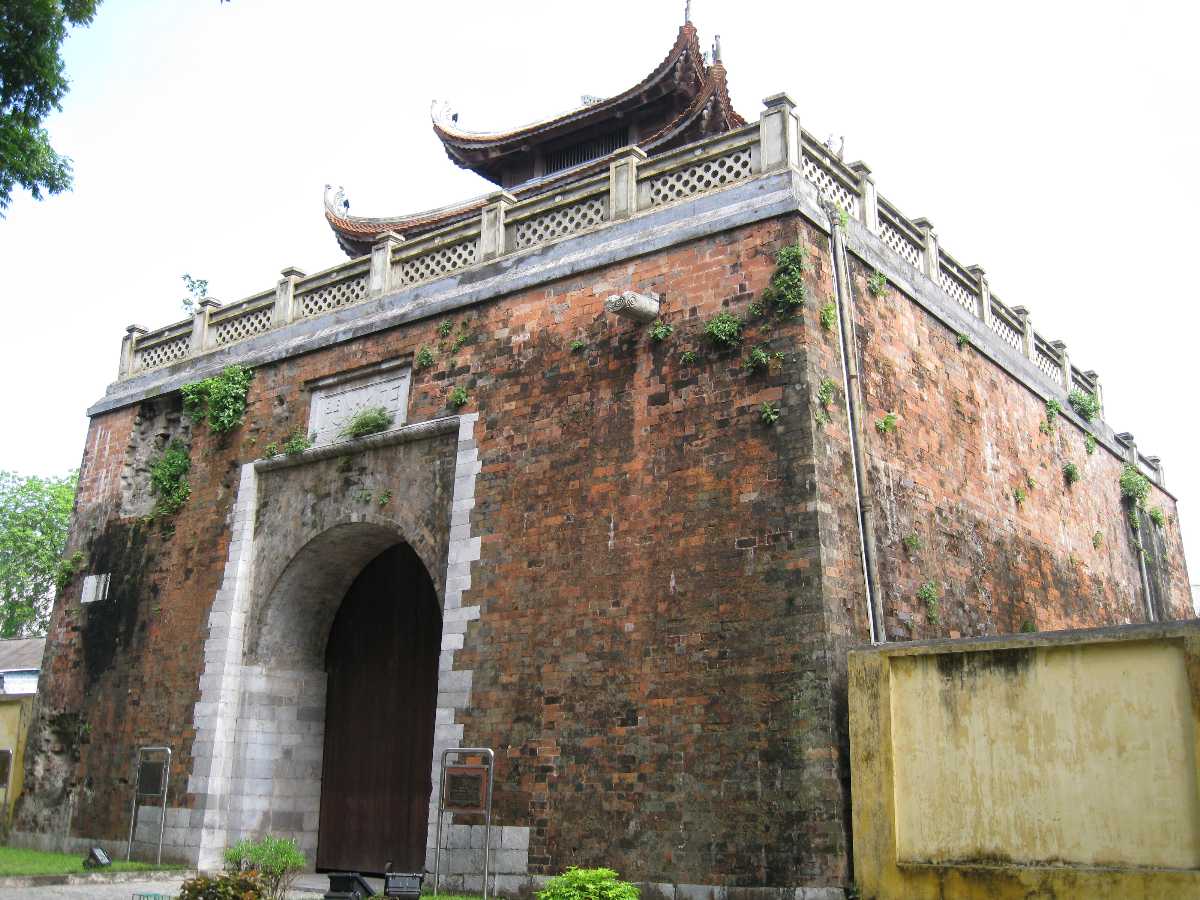 The main Northern Gate of the complex was built in 1805 which is a reflection of the modern architecture in Vietnam. There is also a museum in the premises which showcases the old ruins and relics sound from the site. It was built in 2010.
Flag Tower at Imperial Citadel of Thang Long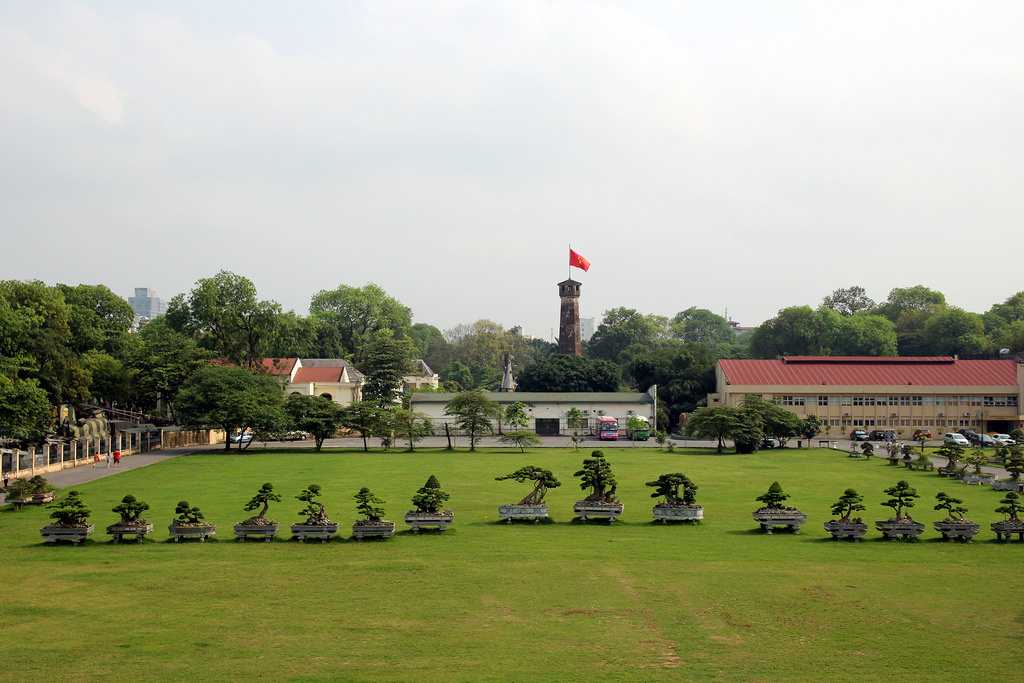 One of the most prominent structures of the Imperial Citadel of Thang Long is the
Hanoi flag tower
. It is a 41 m long tower which represents the symbol of the Hanoi city. It was built during the era of Nguyen dynasty in 1812. When most of the historic structures were destroyed by the French, it was spared because it was used as the military post by French.
D-67 Tunnel and House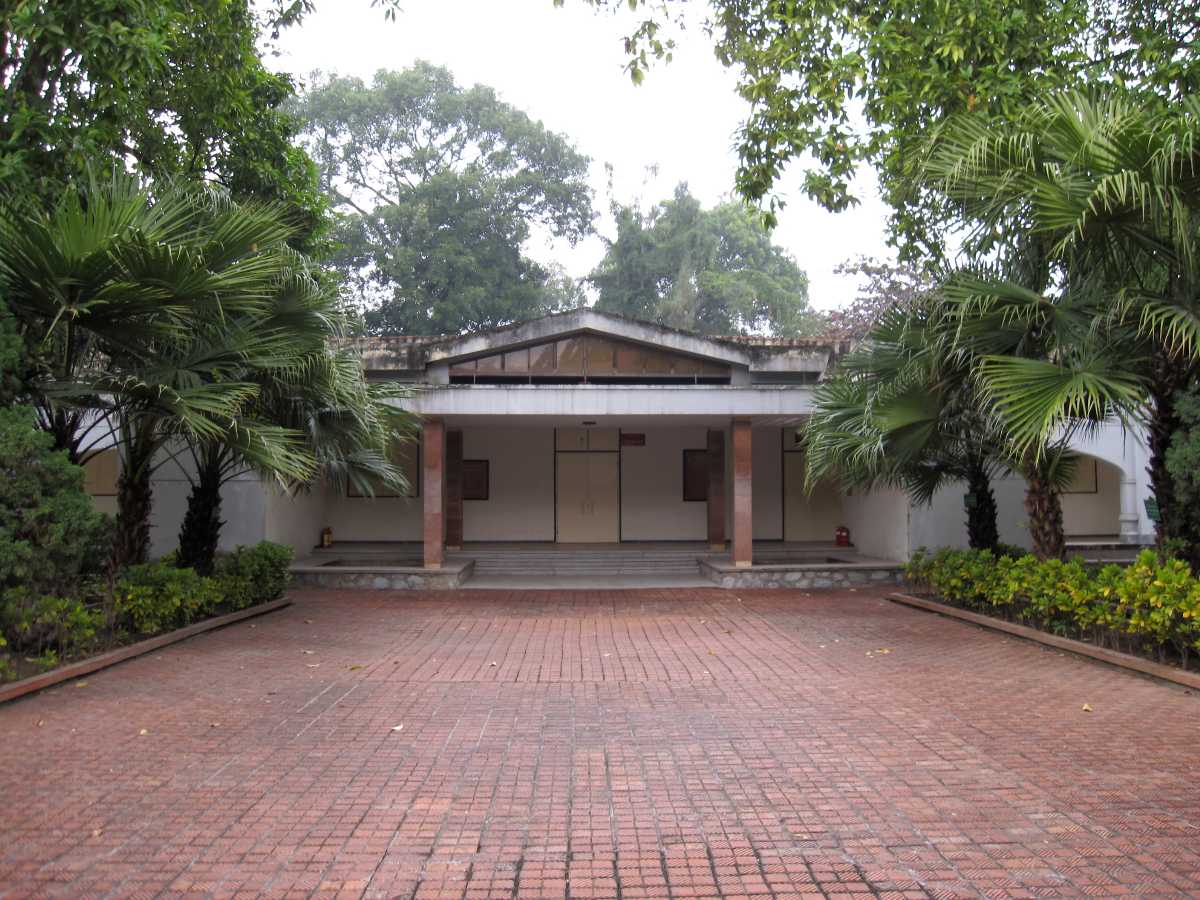 This is probably the most interesting part of the complex, although it does not constitute under the Imperial Citadel of Thang Long. A small house located at the back of the complex which is called D67. Interestingly, it was the meeting point of the communists during the Vietnam war where the policies and planning took place. A series of stairs take you to the 9 m deep underground bunker which was built to protect the leaders from the attack. It has a striking story connected to it which makes you feel like you a part of the history when you are here. The house has been restored in the original position with the meeting room and other thing kept intact till date.
Central Sector of the Hanoi Citadel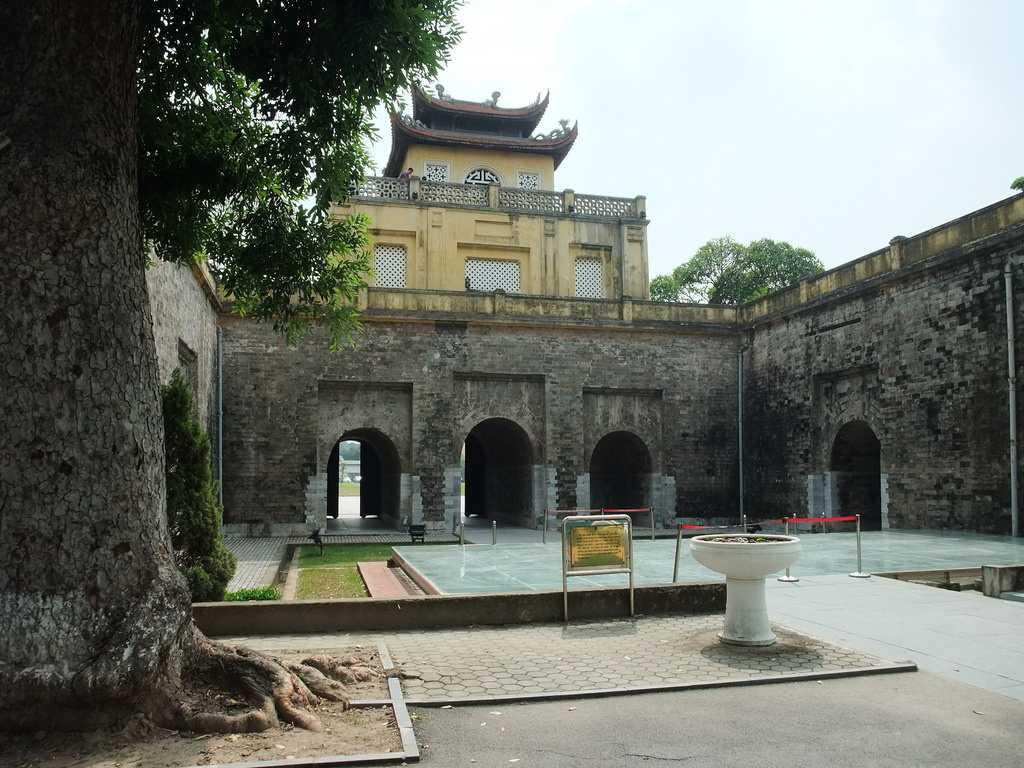 The central sector of the Imperial Citadel of Thang Long is the main building and also the part which has been enlisted in the UNESCO World Heritage sites. It is built on the top of 7th-century old Chinese fortress. The structure is a reflection of the South Asian architecture and culture with the pagoda structure adorning the top of the central sector. This is the very place which was the centre of the regional political power for the continuous period of 13 years.