Two gorgeous coastal getaways each with their unique charms can be tough to choose between. But if the hardest decision you have to make right now is choosing between
Bali
or
Phuket
, you can probably say that life is perfect indeed.
Bali
is a coastal town with a warm, welcoming atmosphere, rich in history, and its amazing surfing beaches and rice terraces complete the island-paradise. Don't decide just yet as
Phuket
also has a lot to offer too! Phuket is a coastal paradise just begging to be explored. Phuket's incredible nightlife, wonderful beaches, islands, and water sports have quickly made it one of the world's favourite destinations. There are of course differences: the kind of beaches you will find, the food, the language, history and culture, the major tourist attractions and so on.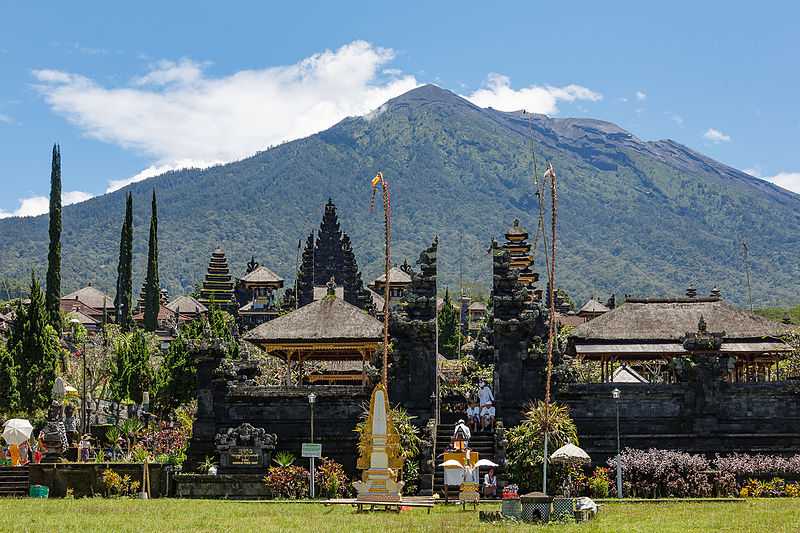 In this article, we're going to break down for you the differences between your two travel destinations - Bali or Phuket, so that when the time comes to choose, all you will need is one look at this article. We cannot pick one place over the other here because both have a lot to offer and of course different people will enjoy different things. So, we'll do the next best thing and provide you with all the relevant data to make your choice.
We hope it helps you decide where you're going next. Read on. 
1. General Overview
Bali
Windswept seas with waves, an active volcano, iconic paddy fields, and not to mention gorgeous beaches will feature predominantly in your trip. Bali is a traveller's paradise, and you won't be disappointed if you visit it. This Indonesian island combines within its natural beauty, spirituality and culture as well as the bustle of a busy city.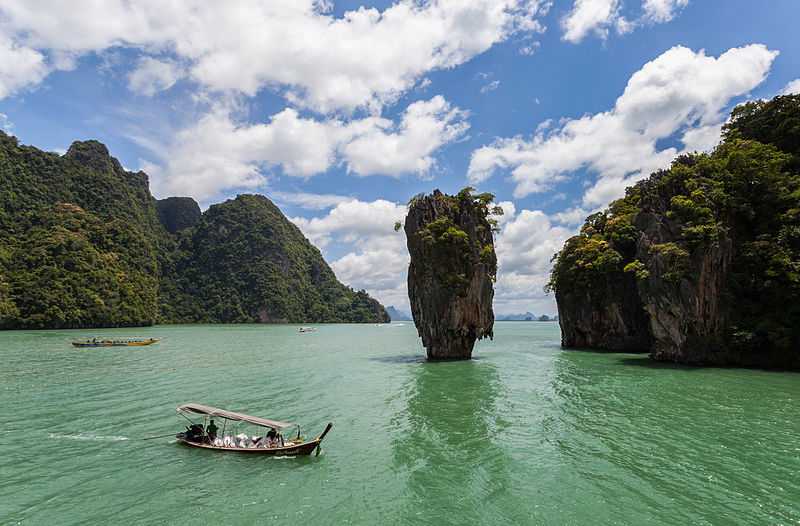 Phuket

The Thai province of Phuket shares many similarities with Bali, having some beautiful beaches and forests which incidentally share space with resorts, spas, nightclubs and busy markets on the island. Here you can expect to find friendly locals and a rich, unique culture, not to mention, some iconic landmarks and tourist attractions. And if you do go to Phuket, don't forget to take a few trips to enjoy the jaw-dropping views and secret sites on the nearby islands.
2. Cost - Bali or Phuket, Which Is More Economical?
Bali
One of the main expenses for your trip, whether you are going to Bali or Phuket, is probably going to be flight tickets. Flight tickets between 
Delhi
Airport and Denpasar Airport, for example, cost you anywhere from INR 23,000 to INR 36,000. Bali offers hotels to suit every budget, and you can spend as much as you like in your hotel room. Another significant expense, if you choose to undertake it, is for travelling to nearby islands and tourist destinations of the island. Costs for food should not be much if you decide to try the local cuisine. In the case of shopping costs, it would depend purely on you. If you're travelling as an
India
n citizen, there is no visa cost.
Phuket
Similar to Bali, Phuket hotels too have a wide range and can be adjusted to fit your budget. Airline prices will make up a significant part of the costs here also. Flight tickets between Delhi and Phuket City Airport cost anywhere from INR 13,000 to INR 28,000. For Indian passport holders, there is an option for getting a visa on arrival, at the cost of 2,000 Baht. At the time of submitting the visa application, you will also have to show proof of means of living expenses in
Thailand
; This is 10,000 Baht per person and 20,000 Baht per family.
3. Best Time to Visit
Bali
Monsoons in Bali span the months between October and April. However, don't let this deter you as you'll sit get plenty of sunlight if you visit around this time. The other half of the year would perhaps be the best time to visit, with a pleasant sunny climate, perfect for beachside fun. However, there may be rain showers occasionally even during this time.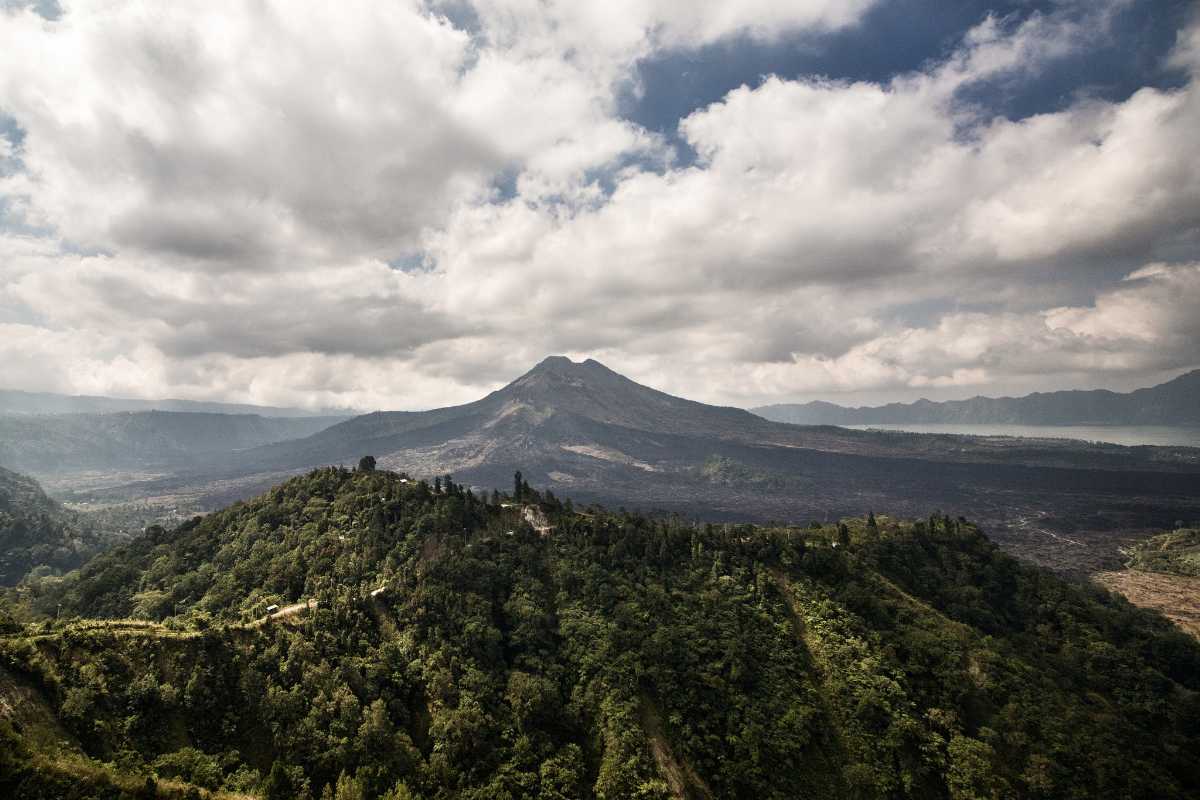 Phuket
The November to February winter period is the most relaxed time to visit and is perhaps the most favoured by tourists. From March to mid-May on the other hand, it is the hottest part of the year in Phuket. Keep in mind, however, that the more 'in-season' it is, the greater the crowds will be. We would not encourage you to take heed of the temperatures while planning your trip as being a tropical country, there is no drastic difference in the temperatures overall. However, if you're not a fan of rain, it might be best to avoid the monsoon months, that is, the May to October period.
4. Beaches
Bali
Bali's venture into beach-side luxury resorts has transformed the vacation experience for families and friends alike. Lavish resorts situated next to palm trees, white sand and cosy cliffs is the staple view from above.
Beaches in Bali are some of the best for snorkelling and surfing. Besides sunbathing, you can enjoy island hopping and indulge in a little trip to the seaworld. Seminyak, Nusa Dua and Jimbaran are the most popular beaches flowing next to top luxury resorts. If you prefer cosier and undisturbed settings, sail towards Uluwantu, Bingin and
Padang
Padang shores.   
Phuket
Phuket holds the perfect formula for ultimate vacation setting. Golden beaches, hidden cliffs, swaying palm trees and tons of water sport options. Popular beaches like Patong remain jam-packed throughout the year. If you love socialising while floating, Patong and
Karon beach
are the perfect shores.
Layan and Kata beaches are more peaceful and adored by solo travellers and couples. There are more than three dozen beaches in Phuket and island hopping is the best way to discover some of the hidden gems. You can find some of the best diving spots in Phuket in addition to other water sports like paragliding, surfing, snorkelling and banana boat rides.
Where will you be heading, Bali or Phuket? Leave us a message and share your opinions.
5. Food - Bali or Phuket?
Bali
Balinese cuisine is a delicious combination of Thai flavours mixed with Indian and Chinese. Here, curries, rice, and fried or grilled meal all share space in the same cuisine, spiced with flavours like garlic, chilli, lemongrass and ginger. In Bali, you can choose from fancy restaurants to streetside stalls for meals, but do be careful about the food quality. Bali's street food culture is not extensively developed, and so there are only a few select places in the city where you can taste authentic Balinese cuisine.
Phuket
A hint of spiciness with sweet and sour flavours is how the Thai cuisine is often described. Recipes such as Tom yum goong, fish cakes, pad thai and mango sticky rice have become well known almost everywhere now. In Phuket, you can take your pick from high-end restaurants to roadside stalls and food stands. The influence of seafood is strong, and many restaurants are serving up tasty seafood dishes here.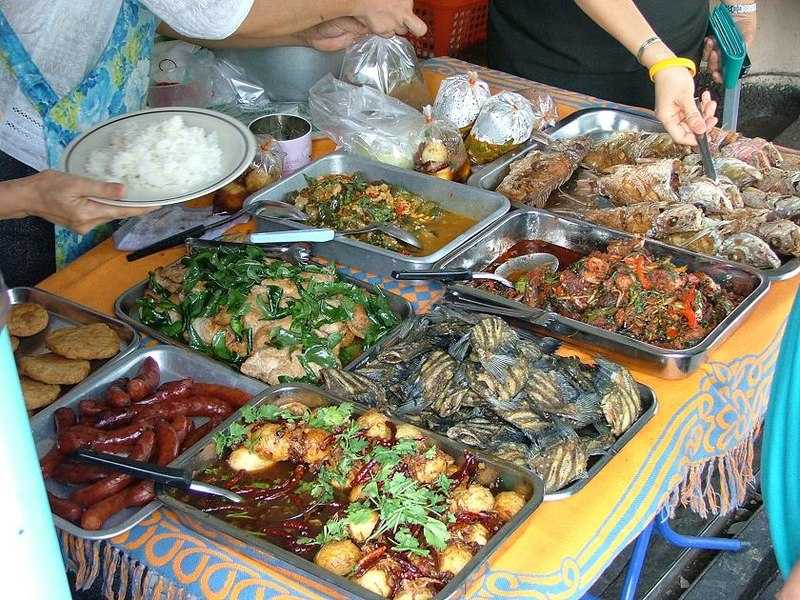 6. Nightlife
Bali
A dizzying array of nightlife options await you in Bali. The Kuta, Legian and Seminyak districts have countless options from beachside shacks to high-end clubs with international DJ's. The island also hosts large-scale dance events such as 'Ultra Bali' and 'Dreamfields Festival' which have an incredible line-up of international artists. Bali caters to both ends of the music spectrum, the casual tourist looking for brief entertainment at a nightclub to music-hungry severe travellers.
Phuket
Phuket's
Bangla road
area is the most happening nightlife scene for miles around. From high-end clubs to seedy watering holes and go-go bars, to cabernet shows, Phuket has them all. If you're looking for a different kind of experience, this can be a fascinating place to visit. However, the ambience and atmosphere here is not everyone's cup of tea.
7. Accessibility
Bali
Airlines such as 
Singapore
Airlines, AirAsia,
Malaysia
Airlines, Jet Airways and Thai Airways connect major Indian cities to Denpasar International Airport in Bali. Another much longer way to reach Bali would be via sea routes. Our advice if you're looking for a sea-way is first to take a flight to Singapore, Java or Sumatra. From there, it will be quite easy to set sail for your ship-bound journey to Bali.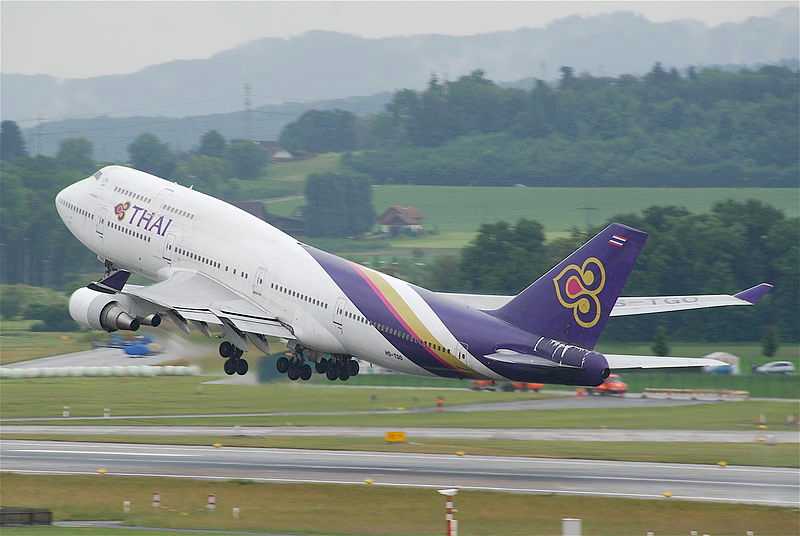 Phuket

The Phuket International Airport connects to several destinations from around the globe as well as to major cities in Thailand. India has direct flights linking it to Phuket. Some of the airlines operating on this route are Jet Airways, Thai Airways, Singapore Airlines and Malaysia Airlines. If you want to first travel to some other Thai city before going to Phuket that is possible through both flights and buses within the country. Going via
Bangkok
is the most popular option in such cases.
8. Shopping - Bali or Phuket?
Regarding shopping experiences, these two places differ dramatically. Bali is all about quirky and stylish resort wear, indie boutique stores and beautiful decorations and home decor.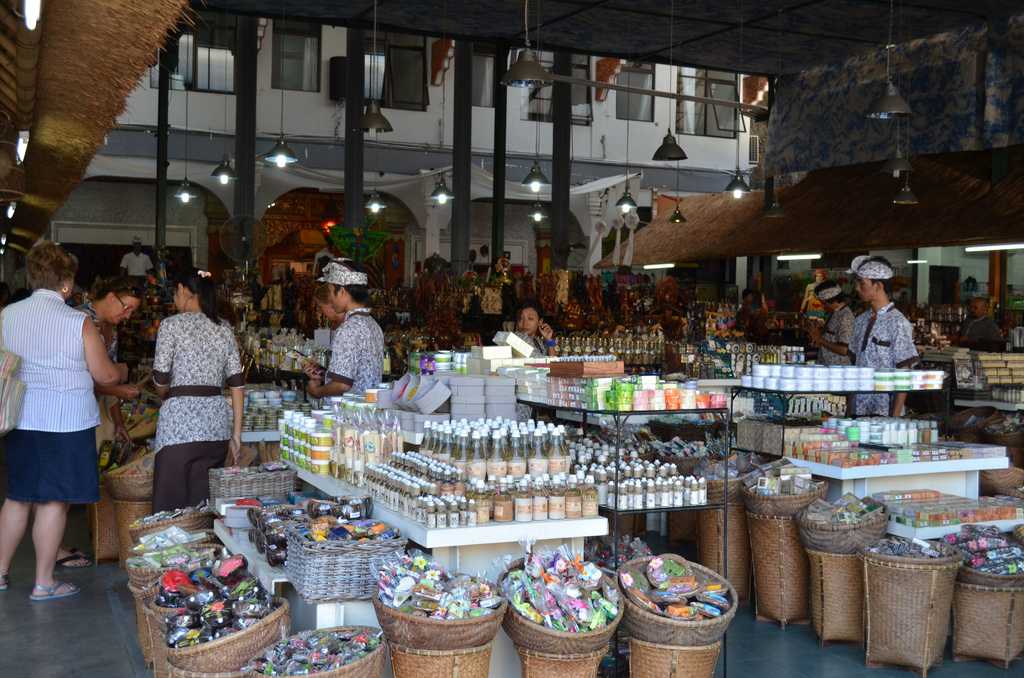 Phuket, on the other hand, is well known for its must-visit night time markets where you can pick up beautiful vintage goods, handmade jewellery and bags and such, at low prices. So, when choosing between Bali vs Phuket for shopping, it depends purely on what kind of a shopping scene you're looking for. In both these places you can shop till you drop, so make sure you leave enough space in those suitcases to get everything back.
9. For Romantic Getaways and Honeymoons
Bali
In Bali, couples will be spoilt for choice at every turn. Bali's all-year pleasant climate makes it a great destination no matter when you want to take that vacation. Let's begin with hotels. Bali, as we mentioned earlier has a hotel for every budget. But not only that, it has some of the most romantic options available too. From beach huts to stunning villas to beach-view resorts: there is something for every couple on a quest for romance.
Another thing that makes this place a perfect spot for a romantic getaway is the plethora of activities couples can do together. Go snorkelling or surfing, hike up a volcano or relax on the beach. And when we mention the beach, we're thinking of romantic sunset walks, dinner for two among rice field terraces. On the topic of romantic dinners, we must say that in Bali, a secluded beach cave can be the venue for your meal. Here you can eat delicious food while listening to the sound of waves.
Bali has some beautiful scenery, so while you and your significant another visit these places, don't forget to indulge in some 'couple-photography'.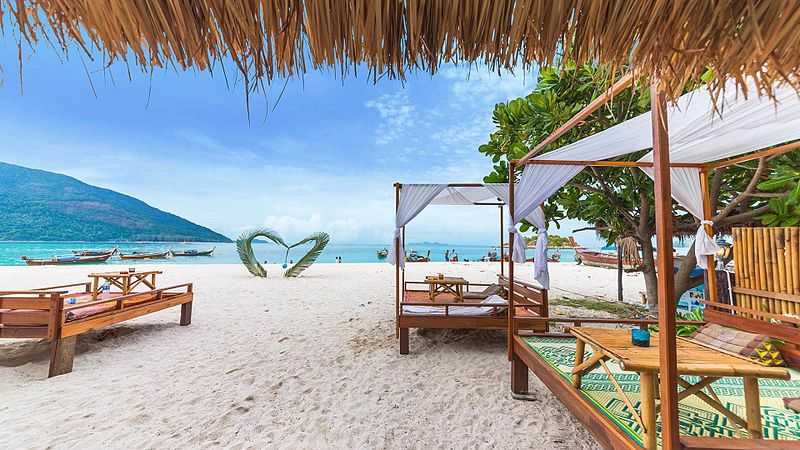 Phuket
Bluewater, pristine beaches with soft, white sand, and views that you will want to savour with your significant other. Phuket is the ideal destination for the couple that is looking for a tropical beach getaway. Hotels and resorts with beautiful views and all amenities abound here, and there are activities for every kind of couple to engage in. Try your hand at adventure sports together, savour the delicious Thai cuisine or end your day at the spa. Romantic walks, watching the sunset on the Andaman Sea and other such things are of course a must. Panoramic viewpoints can be found in numerous places in Phuket, and you will be spoilt for choice while taking some stunning pictures together. Another thing about Phuket that might appeal to the romantic in you is the plethora of places to see near Phuket which you can reach via the sea. Dial your romantic holiday up a notch with a cruise and a visit to nearby areas such as Khao Phing Kan, Phi Phi islands, Coral Island, Similan Island, Racha island and so on.
10. Language Barriers
Bali
If you're a tourist in Bali, speaking English can be enough to get around. Most locals speak this language with varying degrees of fluency. The official languages of the area are Balinese and Indonesia. The strong influence of tourists here have ensured that tour guides, staff in hotels and such speak English. In many places, signs are written in English. In many restaurants, you will find menus written in English as well. Additionally, in many high-end hotels, staff members often speak languages such as French and German to ensure secure communication with all their guests. You will even be able to find guides that speak Japanese, Russian, Chinese and Korean here.
Phuket
The language of Phuket is officially Thai but, similar to Bali, here too the presence of foreign languages is strong. Alongside Thai and English, people here speak languages such as Chinese, Lao, Japanese, Burmese, Malay and so on. Here too, signs are written in English as well as Thai. Restaurants and other public places have mostly had writing in both Thai and English or have pictorial representations to make your comprehension easier. 
11. People and Lifestyle
People in both Bali and Phuket are warm, friendly and helpful. Theirs is a community-oriented culture, and this makes them naturally willing to help should you need assistance with anything.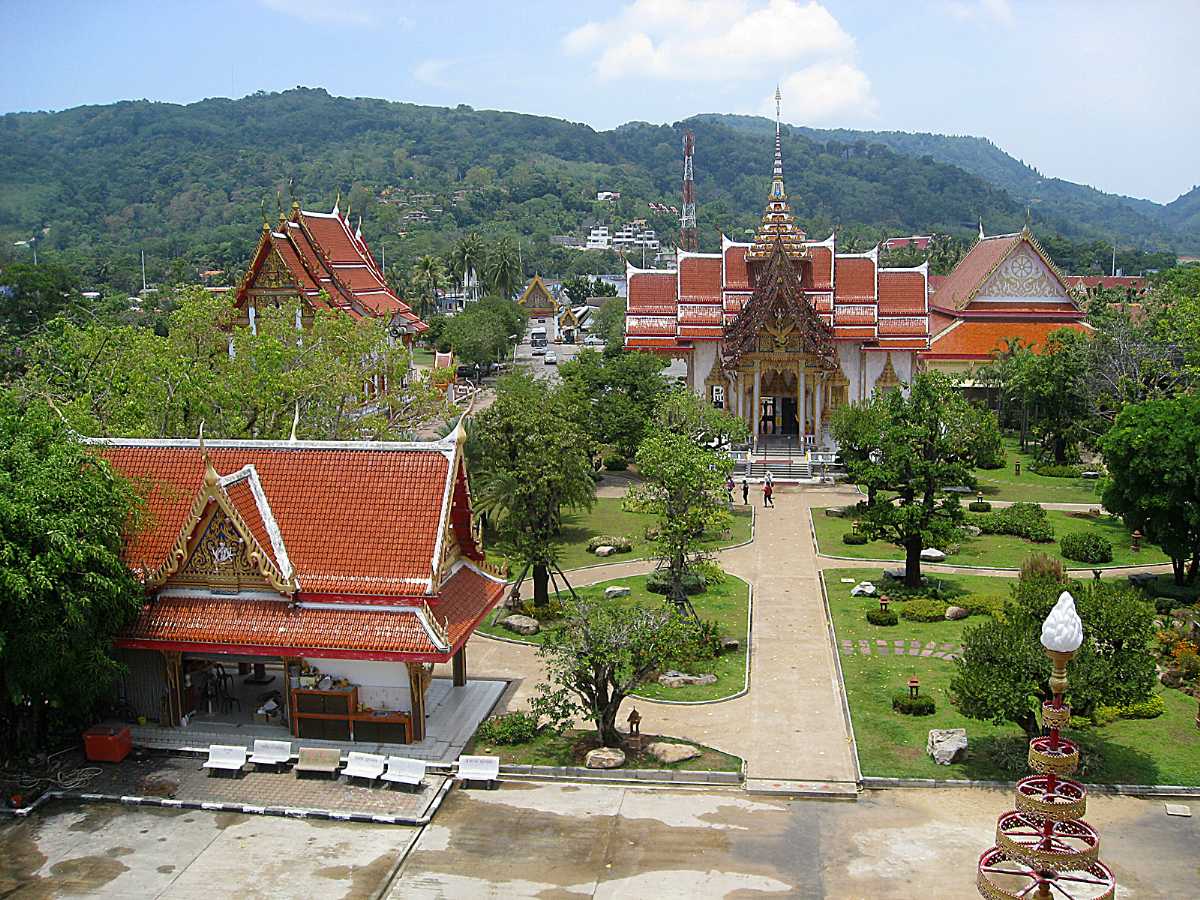 Keep in mind, however, that what is true of most people is not always true for every single individual. Whether travelling to Bali or Phuket, don't trust people blindly, and still be cautious and careful, no matter the location. Also, please make sure you keep watch over your belongings.
12. For Family Vacations
Bali or Phuket, both cities score high regarding the amenities available to tourists. Bali and Phuket are both relatively safe cities to be in, and if you're thinking about a family vacation, both places should be under equal consideration in this criterion. Family accommodations are readily available, and as we've mentioned before, you get more than enough options to pick according to your budget. If you're going with your family, then you could look into booking a hotel or resort with amenities such as a pool or restaurant. 
There is something for everyone in Bali. Visit the local tourist attractions, soak in the culture and history of Bali. As this is mostly a beachside vacation, do make sure to relax on the beach, or for children, play amidst the waves, build a sandcastle and so on. You don't even have to stick to one beach here. Pick a locale that is as bustling or as remote as you like. You and your family can also indulge in water sports, hiking and so on here.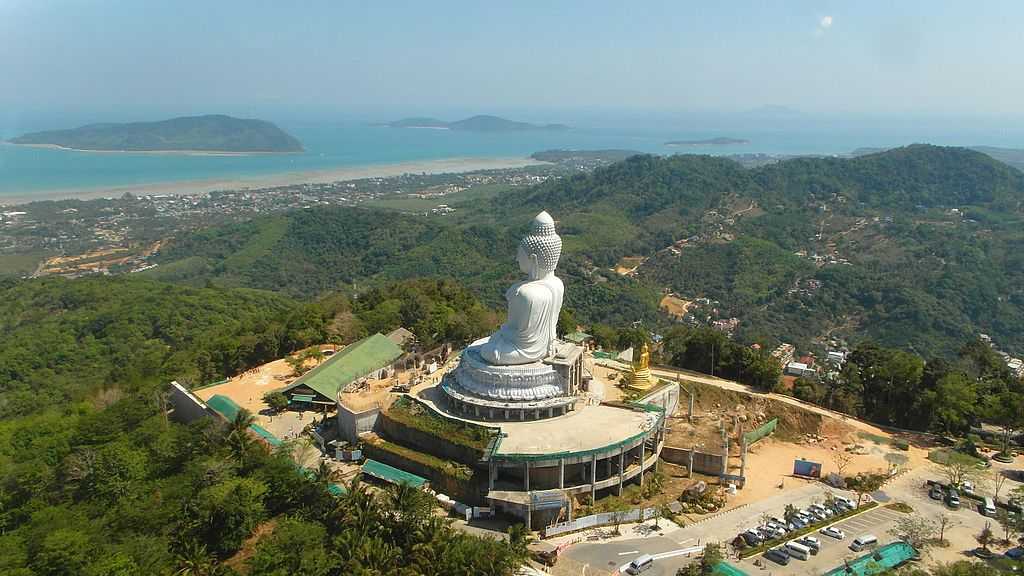 In Phuket too a similar situation exists. As mentioned earlier (and later in the post), there are adventures to be had and sights to be seen and known to be imbibed around every corner in Phuket. And if you're on vacation with your family, rest assured that no member of your family will be bored for lack of things to do.
13. For Adventure and Thrill Seekers
Bali
Bali hosts some of the best waves around and thus surfing is the first adventurous activity that one lists when coming to this city. There are even several surf schools here to teach you how.
From bungee jumping to paragliding to kite surfing, the sheer about of adventurous activities that Bali offers is incredible. Go White water rafting in
Ubud
or white water tubing in the Payangan region (in the latter sport you go at it solo on a mighty river).
And for something entirely new, try Canyoning under the
Gitgit waterfall
with a death-defying combination of rock climbing, river trekking, cliff jumping and abseiling. Another exciting option offered here is cave diving (in shark-infested water of course). If you think the water or the land is too mainstream, why not take flight using a jetpack and zoom through the air at 30 miles per hour? Or maybe you fancy clinging a giant kite pulled by a speedboat in the sport known as 'Bali Flying Fish'. And if even that seems tame to you, what do you think of hiking up an active volcano?
Phuket
While Phuket lacks the powerful waves that make Bali a surfing dream come true, it also has adventure sports. That's not to say you cannot surf in Phuket though, especially on the Kata and Kalim beaches. But aside from this, you can try ziplining in Kathu where you skim the tips of the jungle as you swing from tree to tree or even bungee jumping. Snorkelling and scuba diving is also a must in Phuket. Other water sports you can indulge in include windsurfing, wakeboarding and the excitingly named kitesurfing.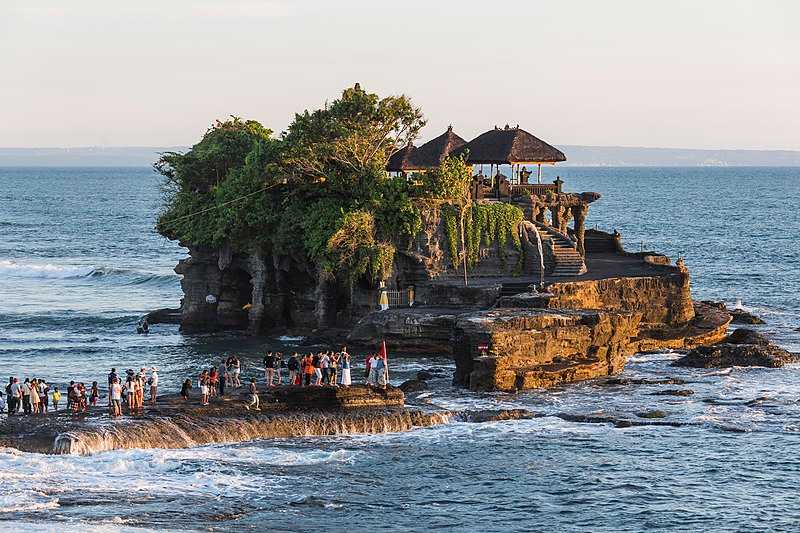 14. Culture
Bali or Phuket, both run parallelly on the cultural index, yet have unique traditions and distinct roots that run deep into their lifestyle.
Bali
Despite the archipelago's majority Muslim population, Bali is a largely Hindu island. Traders via the Indian Ocean brought Hindu cultures and traditions to the island that stayed and evolved to its recent shape. Balinese dance is one of the most interesting aspects of Bali's culture. Each form depicts a story with intricate movements and live music. These dramatic performances require vigorous body movements and dancers usually start learning it from a young age. Wali, Balih-Balihan and Bebali are popular styles of Balinese dance. Balinese Wayang is another traditional theatre form that makes Bali a unique package for art lovers. This shadow play is commanded by a skilled puppeteer who narrates mythological stories using reflection on a white paper screen. Ubud is a great place to explore Bali's Hindu culture and folk traditions.
Museums
and galleries are a great way to start.
Phuket
Thailand has a dominating Buddhist population and similar demographics prevail in Phuket. The cultural interplay between Chinese migrants and local Siamese inhabitants left a Chinese mark on the ancient Thai culture and can be seen in modern Phuket.  The Jui Tui Shrine is the perfect example of exploring Sino-Siamese culture. Phuket is also famous for its Portuguese roots that are prominent in Old Town.  Besides Chinese shrines and stunning Buddhist monasteries, it is known for annual festivals like the vegetarian festival, Chinese New Year, King's Cup Regatta and
Songkran
. 
15. Safety 
When deciding between Bali vs Phuket, don't be fettered by safety, as both are relatively safe cities. Although petty crime may occur, this is true of any city around the globe, and you have to ensure that you take care of your belongings. Do be careful while going to very crowded places. Also as these are island nations, it must be added that you should always be alert and careful while venturing into the sea. While lifeguards are standing by on alert, it is best to make sure that the need to call upon their aid does not arise. Do not venture too deep and always be on alert while indulging in activities such as diving and snorkelling.

Another essential thing to note is the food. We strongly encourage you to sample the delicious local cuisine of these two cities but ensure that what you eat is prepared in hygienic conditions and are safe to eat. And if you've been to either of these two beautiful cities before, tell us about your experiences.