Whether you arrive in
Bali
with the intention to shop or don't, you're going to end up with your hands full of shopping bags anyway. The island offers a variety of options, from designer wear at boutiques to woven scarves at street markets, to suit travellers of every budget and every style. With so much to choose from, here's a list of where to go shopping in Bali:
Things to Buy in Bali
Malls in Bali
1. Kuta Beachwalk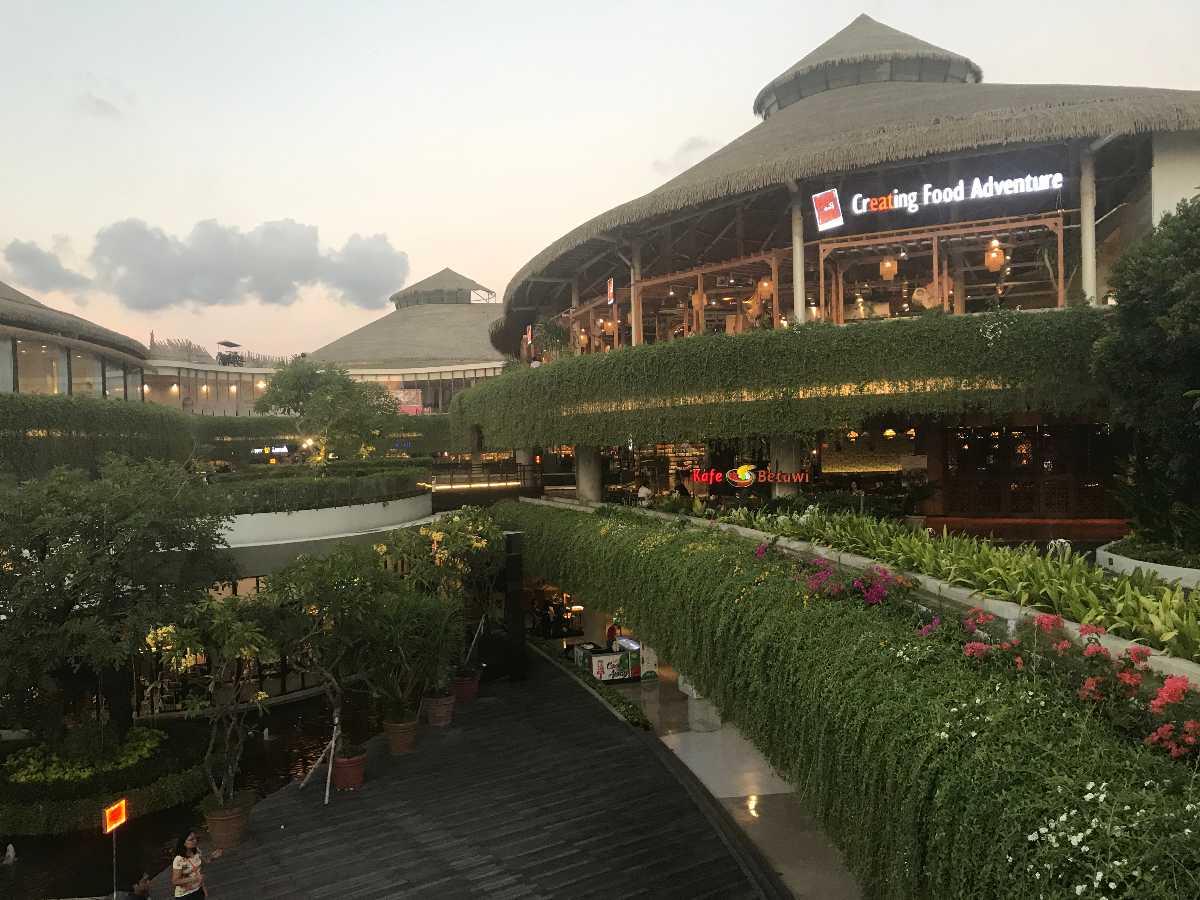 This is an extraordinarily comfortable and leisurely shopping mall in Bali. Established in an area of almost 4 hectares and 250m of street length, this shopping complex houses multiple brands of international standards, numerous world-class restaurants, entertainment facilities, and franchises.

The mall also hosts a two-story parking complex which has a holding capacity of 1000 cars. This had to be done due to the messy placement of the mall itself, situated in a traffic packed area. This mall is different from the rest due to its distance from the beach, which is minimal. There is an amusing transformation in the atmosphere when you enter from the beach into the foyer, which is air-conditioned.
Shopping: There are multiple brands which host their shops in this complex, brands like Armani Jeans, Boss Sports, Furla, Tommy Hilfiger, Versace Jeans, Diva, GAP, Gaudi Mango, New Look, Pull & Bear, Staccato, Urban Icon, Watch World, Stradivarius, Yves, Rocher Travelogue and Rimowa. So you will not be disappointed with the collection at hand.
Dining: Shopping can get quite tiring, and hence, the mall hosts many dining facilities that will quench your thirst and fill your stomach. Facilities like: Buffalo Wings & Rings, Coconut Joe's, Dairy Queen, Fish & Co, Johnny Rockets, Wowcow yogurts, Kihana Japanese restaurant, Pazia Café, Rollaas Café, and the Tapeo Tapas Bar.
Apart from this, there is an Eat and Eat food court in the mall itself where you can find Indonesian food alongside the children's playing facility.
Other Services: Apart from shopping and dining, the mall also holds cinemas, boutiques, valet services, banks, moneychangers, supermarkets, and salons.

Location: Jalan Pantai Kuta, Kuta
Opening Hours: 10:00 AM to 10:00 PM(Daily)
2. The Seminyak Village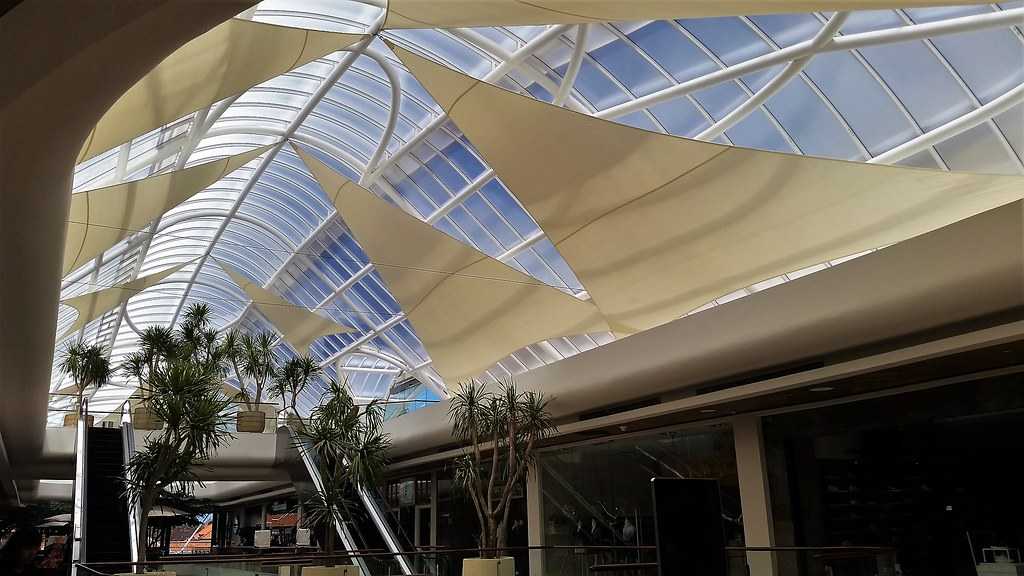 This is the latest modern shopping mall in Bali's beach resort area. It is a shopper's paradise with an abundance of choices in shopping. Established in 2015, this place harbours many famous brands from which you can choose and has no shortage regarding things to buy in Bali for tourists.
The famous sunset beach of Petitenget, along with the most beautiful dining and entertainment venues among the likes of La Lucciola, Ku De Ta and Potato Head Beach Club, are all within a comfortable 300m radius from the Seminyak Village. The mall covers an area of 6000 sq. Meters and is fully air-conditioned. There are escalators and elevators all over the place, and you can surely find people of different ethnicities here.
Shopping: Various brands reside in this mall, including M Resort, Shakuhachi, Buddha Wear, MCM, Sensatia Botanicals, Aldo, Bali Towel, The Wedding Shop, Sunbath Jewellery, Horiko's South Bali Pearl, Koi Koi, Limkokwing Fashion Club, Mr. Gelato by Toschi and Be Chocolat to name a few.

Dining: There are many options to choose from in the dining department. Wahrung, Cafe Darling, Nitrogenie, The Duck King, Mrs. Lee, and Tiger Palm to name a few.

Other services: There are ATMs, complimentary wi-fi, taxi services, and spas available in the mall as well.

Location: Jalan Kayu Jati no.8, Basangkasa, Seminyak
Opening Hours: 10:00 AM to 10:00 PM(Daily)
3. Mal Bali Galeria

This is a large shopping mall in Bali which is located at the Simpang Dewaruci landmark and roundabout in Kuta. The enormous shopping and entertainment complex has a 'family mall' concept, with a slogan of 'enjoy, play, eat, shop'. This mall is also a popular leisure venue where different 'happenings' regularly occur on various occasions panned out around the entire year.
Shopping: The most prominent building here is the DFS galleria Bali duty-free shop. Along with this, there are also a number of brands that host shops in this complex, including Dunhill, Bulgari, Cartier, Calvin Klein, TAG Heuer, Givenchy, Versace, Hermes, and Kenzo. The mall also hosts local handicrafts shops.

Other services: These include the various dining options, salons, optical stores, and spas. There are a plethora of things to try in one round of the mall, brands like Es Teller 77, Salvador, Sushi Kiosk, Coldstone Ice Cream, Sour Sally Frozen Yoghurt, Starbucks, Kidz Station, Roti Boy, J.Co Donuts, Crocs, Fix Design, King Koil, Maxim, Rumah Kita, Vinoti Living, and many more reside here.

Transport services are also available to and from the mall. If you're in the mood for some cinema, you'll be glad to know that this mall can accommodate that as well, with shows running all throughout the week.


Location: Jalan Bypass Ngurah Rai, Simpang Dewa Ruci, Kuta
Opening Hours: 9:00 AM to 10:00 PM(Daily)
4. The Bali Collection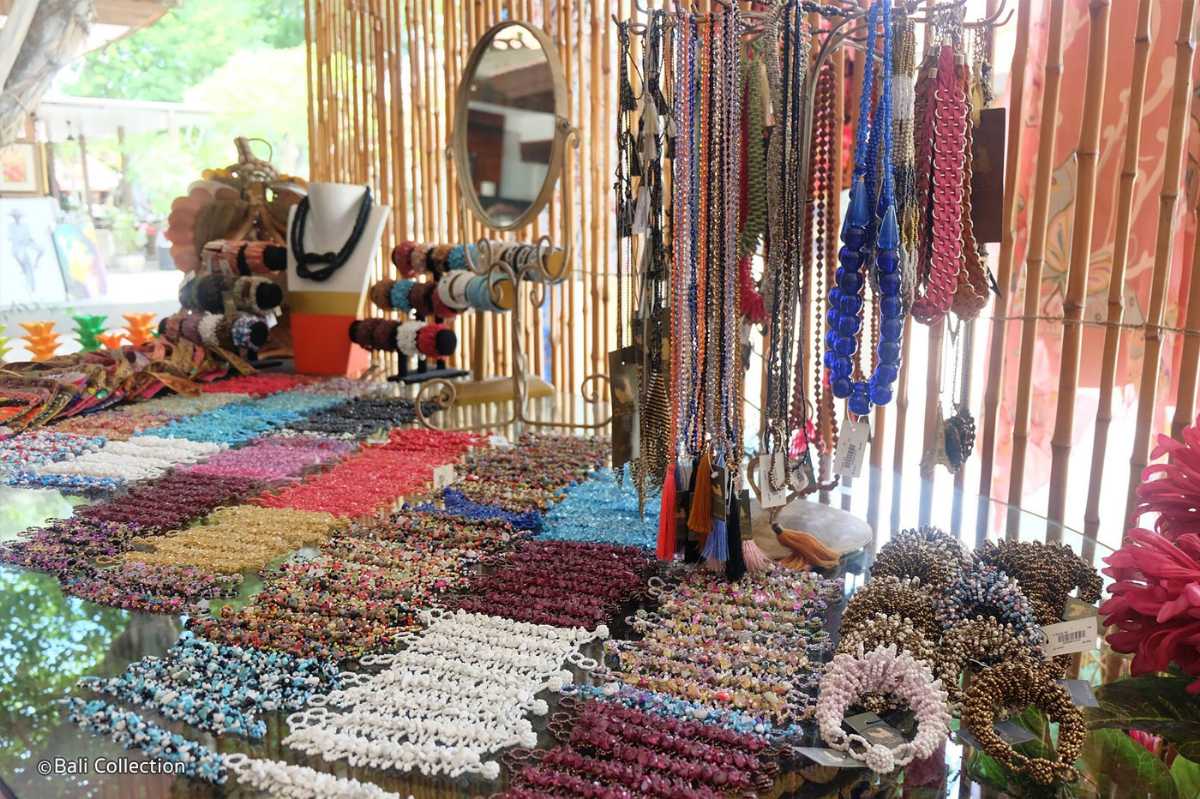 This place is a shopping, dining and entertainment complex set within the Bali Tourism Development Corporation's (BTDC) Nusa Dua tourism enclave. This place is hands down, one of the best places you can be. It has everything, the clothes, the accessories, the food, and entertainment.
Shopping: When it comes to shopping, this place has it all. It has Sogo Departmental Store, Coco, Supermarket, and Nine Mart. It also has clothing from the following brands: Cool Kids, Surfer Girl, Uluwatu, Billabong, Hurley, Quiksilver, Bamboo Blonde, Giordano, Blue Glue, Levi's, Pink Eleven, Polo, Windhu Sari Collection, Syang Gallery, Puri Sari, Paul Smith, Denim-denim, Custom, Numero, The Venue, B&R, Denver Street Market, Studio Tas, D&G, Lemon Chic, Pocket Fashion, Jegeg Bali and Syang Gallery.
It also has a collection of art, with different shops offering different art: Padi Art market, Exotic Gems, Bless, La Brocante, Bali Kembali, Eling Bali, Wake Bali, Wikowi Art & Craft, and Bali Bagus.
Dining: Such shopping can get you really tired. Fortunately, this place has got you covered there as well. It has brands such as Starbucks, Uno Italian, Frangipani Bali International Restaurant, Pica Tapas, Paon Bali Fusion, Coco Bistro, Maharaja Indian Food, Sushi Bar Restaurant, Loco Café, Prada Exclusive Lounge & Grill and Slavyanka Russian Restaurant.
Other Services: There are regular live performances from various Latin bands and acoustic players. Also, this place can accommodate almost 850 cars, so crowd wise you're covered as well. There are ATMs all over the place, and free Wi-Fi never hurts.

Location: Bali Tourism Development Corporation (BTDC) Complex, Nusa Dua
Opening Hours: 10:00 AM to 10:00 PM(Daily)
Night Markets in Bali
Sanur Night Market
Sanur Night Market is also known as Pasar Sindhu Night Market or Pasar Malam Sindu. Located at the northern end of Sanur's Jalan Danau, Tamblingan Road this market is one of Bali's longest-running and most established night markets. Prepared to have your senses assaulted with the bold flavours and scents of the ubiquitous street food stall serving up classic Balinese food. Spice shops sell varieties of locally sourced spices and household items can also be purchased here. Besides these, Sanur Night Market is primarily known for the plurality of local cuisine which never fail to disappoint tourists. You can always find a bargain in Sanur Market, with stall and kiosks selling anything from art and craft items to fashion boutiques. The streets of Sanur throngs with conventional art and handicraft items, a variety of clothing, sarongs, jewellery, woodcarvings, etc. You can browse for more shops where you can get grocery, daily necessities, vegetables, meat, bread, alcoholic beverages, books, souvenirs, DVDs, organic soaps, and other cosmetic products.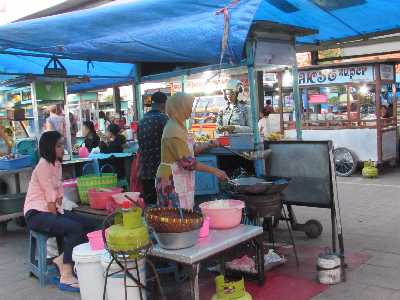 If you are visiting Sanur Market on a Sunday with family and friends, do visit the Sanur Sunday Market. It brings merchants and local art and craft producers to sell their wares. Off the beach, you can also enjoy doing some face painting and clay pottery. Lastly, if you are looking for some elegant leather wallets, frames, decor items, and bamboo vases, do pay a visit to A-Krea, a mainstay of the Sanur Market. The peculiarity of this place lies in the fact that the market has two shades. You can find vendors selling meat, vegetables, spices, and ceremonial equipment during the day and food joints swarmed with a colossal crowd later in the evening. Thus, if you are seeking out a culinary adventure in Bali, then make sure you visit the chaotic and colourful Sanur Night Market.
Kuta Night Market
The boisterous nature of Kuta ensures that party central of Bali is always awake and the Kuta Night Market is no exception. The exceptional diversity of street food on display at the Kuta Night Market makes it the perfect places to go after hitting the clubs, and is ideal for the post-party meal! You can also find the typical kitschy tourist items like keychains, trinkets, handicraft, all of which make the perfect souvenir or gifts for loved ones back home, or as a way to memorialize your jaunt in Bali.
Gianyar Night Market
The Gianyar Night Market is situated close to Ubud's city centre and is a known stop for those in the know regarding where to get the best street food and places to go for cheap eats. Prepare for an assault on your senses as the multitude of sights, sounds, and smells of innumerable woks being clanged, meat being grilled, and veggies being sauteed take over the air.
Art Markets in Bali
Ubud Art Market
Located right opposite the Puri Saren Royal Palace, Ubud Art Market is the ideal place to buy something authentic to Bali From ikat woven skirts and woodcarvings to oil lamps and brass statuettes, this market has all kinds of handicrafts. With relatively higher quality and a greater variety of products, this market is popular with both locals and foreigners. As always, bargaining is a must.
Kumbasari Art Market
One of Denpasar's most enduring and iconic attractions, the Kumbasari Art Market is a one-stop-shop for all things handicraft and art-related. Spanning 4 floors, the Kumbasari Art Market changes as the day progresses. Scenes with early morning market with fruit vendors abound morph into a bustling hub where tourists walk away with everything from easy to find sarongs or keychains to massive sculptures by midday. The Kumbasari Art Market also turns into a makeshift food court once the sun sets, with rows of food vendors selling scrumptious cheap eats, perfect after a long day of haggling and browsing through paintings.
Kuta Art Market
Stretching out from the Kuta Sidewalk, the Kuta Art Market is hugely popular amongst tourists and is a favourite destination to head to when looking to buy souvenirs to remember your trip to Bali by. Rows upon rows of shops selling items of art that are known the world over as Balinese ensure that you can find whatever that you're looking for under any budget. World-renowned surf brands like Billabong, Ripcurl, and Quiksilver have also set up shop alongside local designers, alluding to the market's popularity.
Sukawati Art Market
If you are an art-enthusiast and keen on exploring and buying the Balinese art items, the Sukawati Art Market, also known as the Pasar Seni Sukawati is a must-visit. Located in the Gianyar area, it is one of Bali's most distinguished and long-standing art markets in Bali, and is a famous tourist hub for shopaholics as well as the locals shopping for art and in search of great bargains. The history of the market goes back to the 80s when this two-storey establishment came into existence. Being an ideal choice for inexpensive commodities and classy souvenirs, the Sukawati Art Market is a must-visit tourist attraction of every itinerary.
Tegallalang Market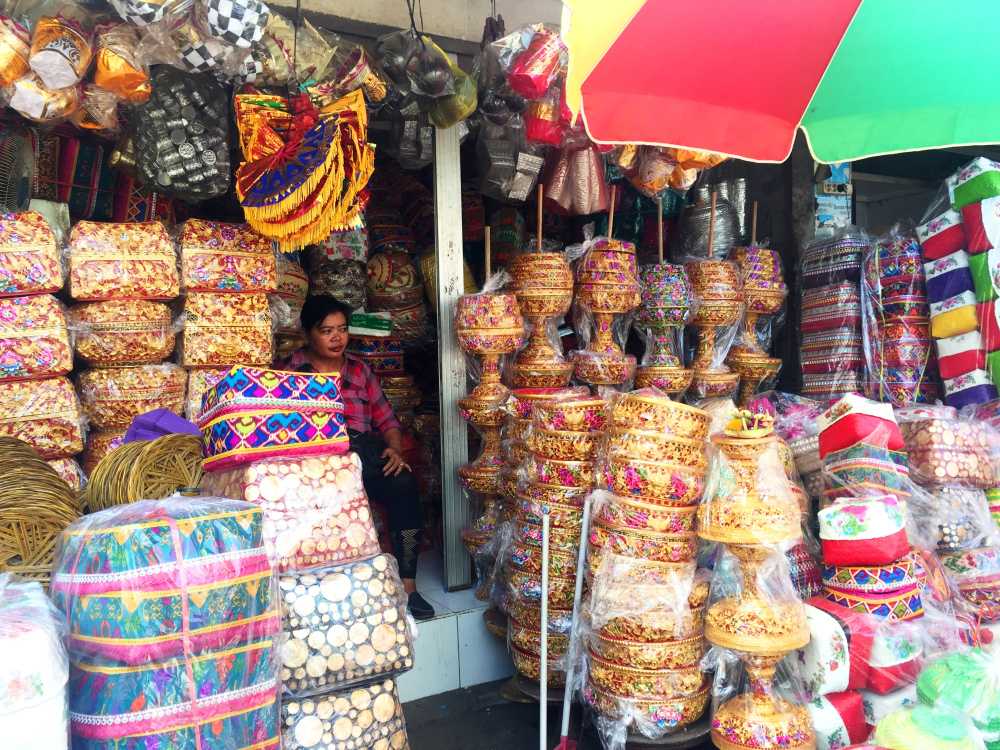 Another popular attraction in Tegallalang apart from the famed rice terraces, the Tegallalang Market is a great and more affordable alternative to Ubud Art Market or the Sukawati Art Market. Since the shops are located very close to where they source their art from wholesalers, most shops also offer delivery services. Be aware that most shops are closed on Sunday, so avoid going to the Tegallalang Market then.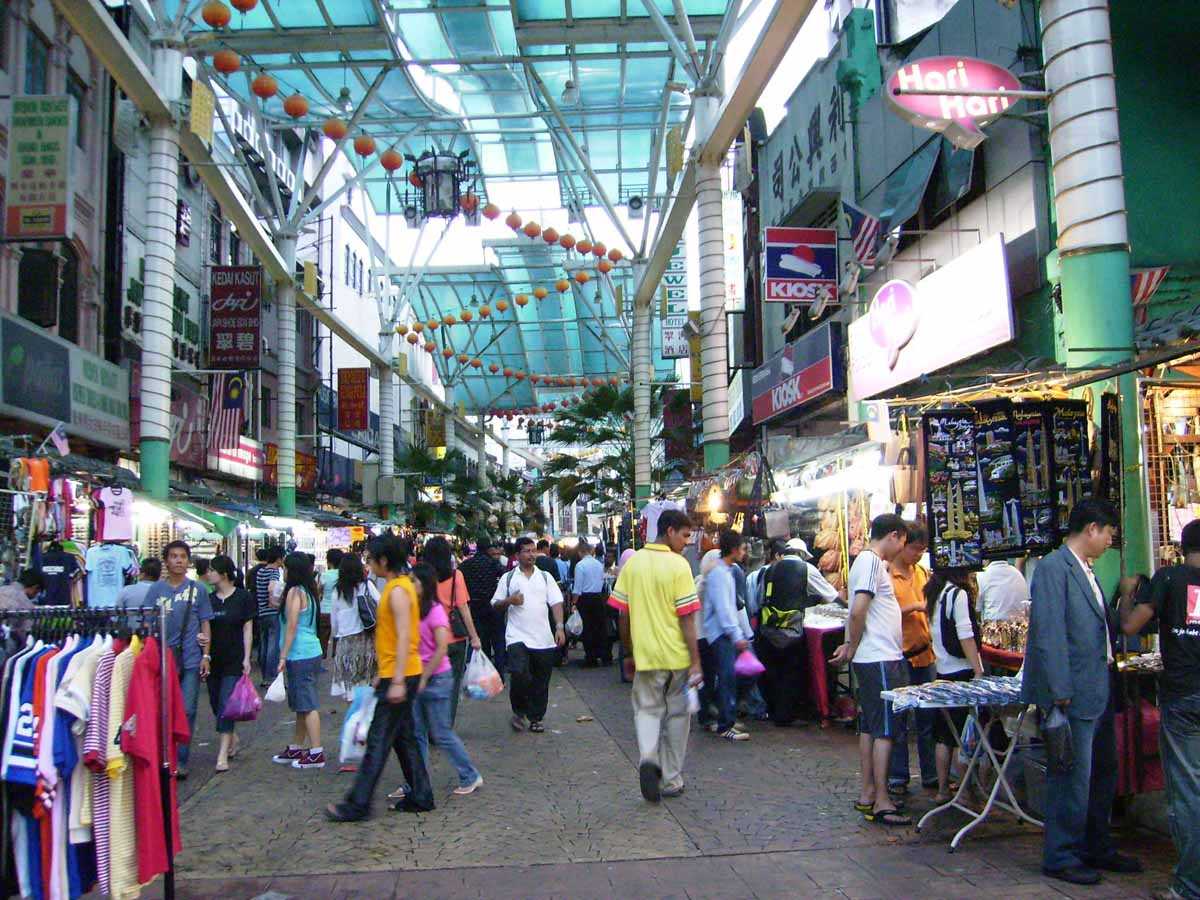 1. Jewellery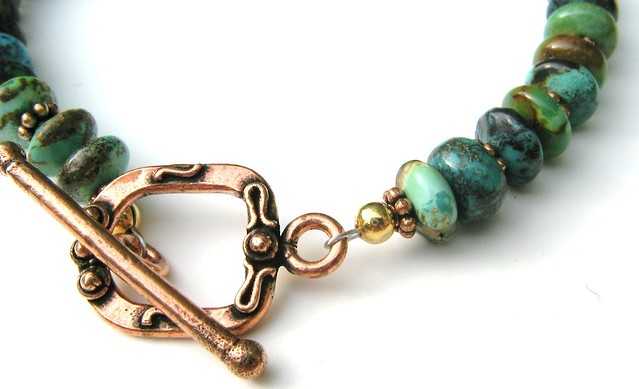 Silverware is one of the best things to buy in all of Bali. The designs here are quite tribal and traditional Balinese, and the is one thing you shouldn't be sceptical of when thinking of what to buy in Bali, is the quality. The blacksmiths and goldsmiths here do a tremendous job with the intricate designing work. Spend the most of what you can on jewels as they will not let you down, trust us.
Where to Get This?

I. John Hardy Ubud Workshop and Showroom:
Address: Jl. Raya Mambal, Br. Baturning No. 1, Mambal, Abiansemal, Mambal, Kec. Abiansemal, Kabupaten Badung
Opening Hours: 8:00 AM to 5:00 PM(Daily)

II. Studio Perak:
Address: Jl. Hanoman No.15, Ubud, Kecamatan Ubud, Kabupaten Gianyar, Bali 80571, Indonesia
Opening Hours: 8:30 AM to 9:00 PM(Daily)
2. Chocolates and Coffee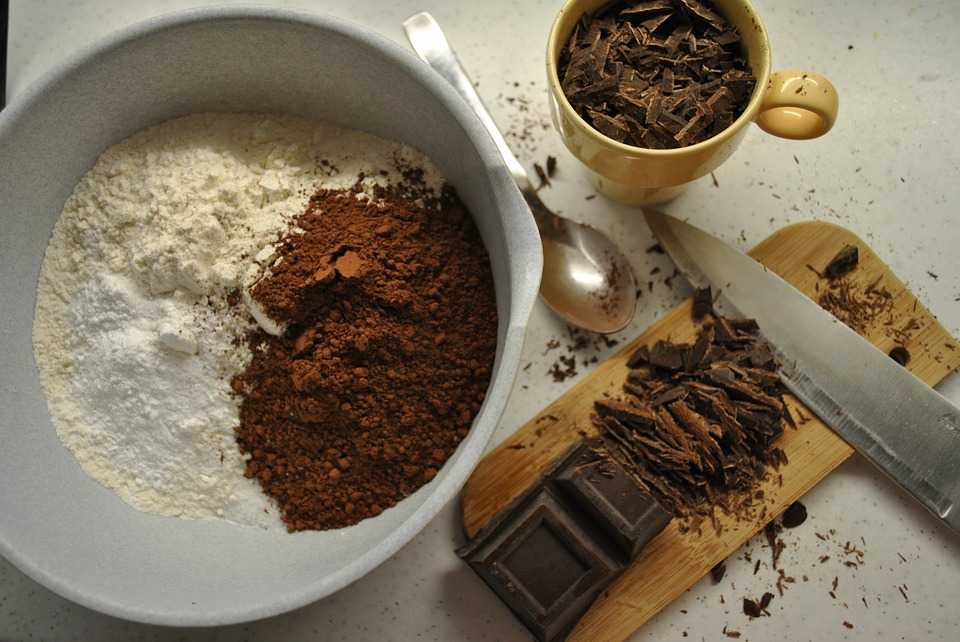 Indonesia is famous for its Kopi Luwak coffee, and if you're a coffee-lover, you already knew that. But Bali, in particular, is renowned for making chocolates which have the Luwak flavour in them and coffee and chocolates are amongst the most popular things to buy in Bali amongst travellers. You combine two of the best flavours, what could go wrong? So on your next trip, when thinking of what to buy in Bali, don't forget to get these.
Also, don't forget to check out the most expensive coffee in Indonesia and one of the most exquisite coffees in the entire world, Kopi Luwak. It is readily available all around Bali and can also be enjoyed in various cafes.
Where to Get This?

I. Bali BonBon
Address: Jl. By Pass Ngurah Rai No.246c, Sanur, Kec. Denpasar Sel., Kota Denpasar
Opening Hours: 10:00 AM to 9:00 PM(Monday to Saturday)

II. Krakakoa Bali Factory & Store:
Address: Jl. Raya Seminyak No.57, Seminyak, Kuta, Kabupaten Badung, Bali 80361, Indonesia
Opening Hours: 10:00 AM to 10:00 PM(Daily)
3. Fragrances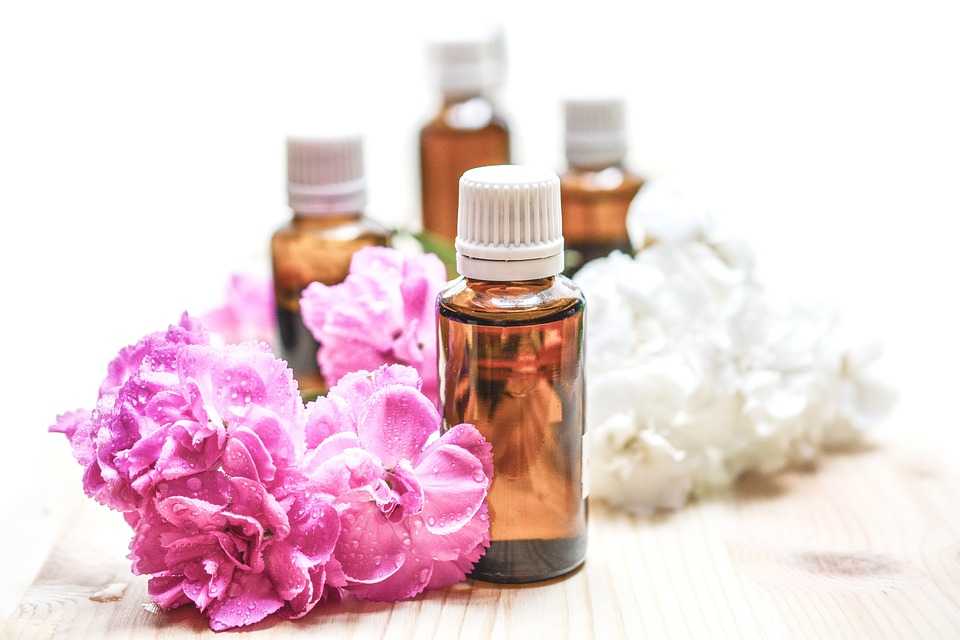 No matter how many times you visit Bali, you will agree when we say the perfumes and body oils are a speciality here. You can also shop for other beauty products such as skin care or hair care creams, as you will get them at a reasonable price here.
Where to Get This?

I. Utama Spice:
Address: Jl. Monkey Forest, Ubud, Kecamatan Ubud, Kabupaten Gianyar
Opening Hours: 9:00 AM to 8:30 AM(Daily)
4. Bags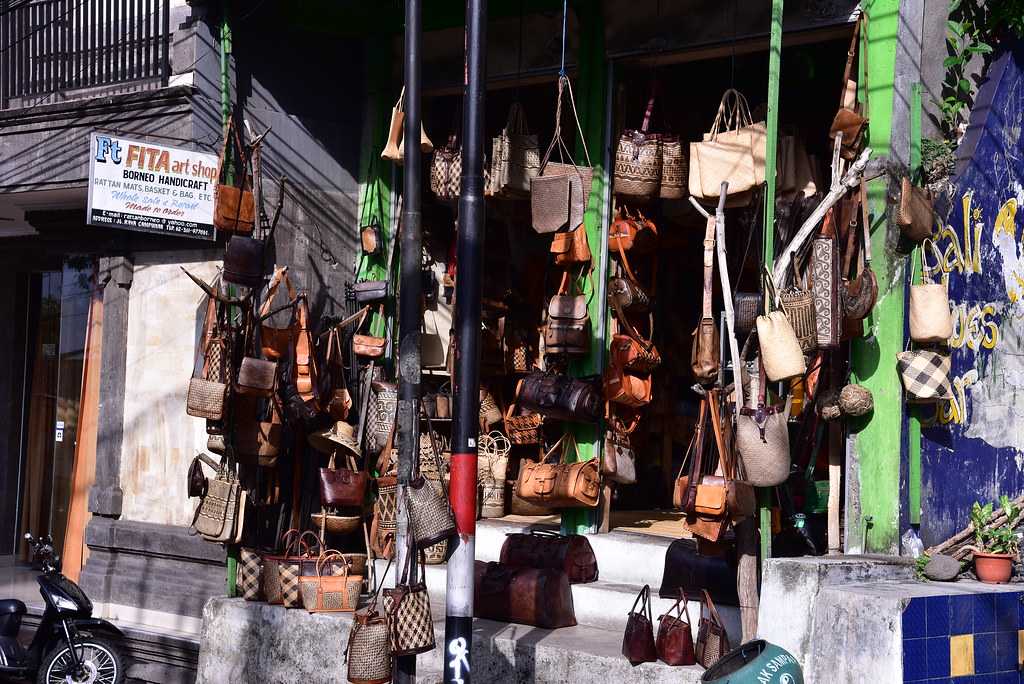 When thinking of things to buy in Bali, you will find yourself stuck in a wide array of options of bags to choose from. Again, bags come cheap in Bali, and if you know the right places, you can get unique colours and designs as well. Some brands like Ono Creations brag about their eco-friendly bags with exquisitely detailed textiles as an effort to preserve the culture.
Where to Get This?

I. Threads of Life:
Address: Jalan Kajeng 24, Ubud

Online Stores: Ono Creations and Smile Clothing
5. Handicrafts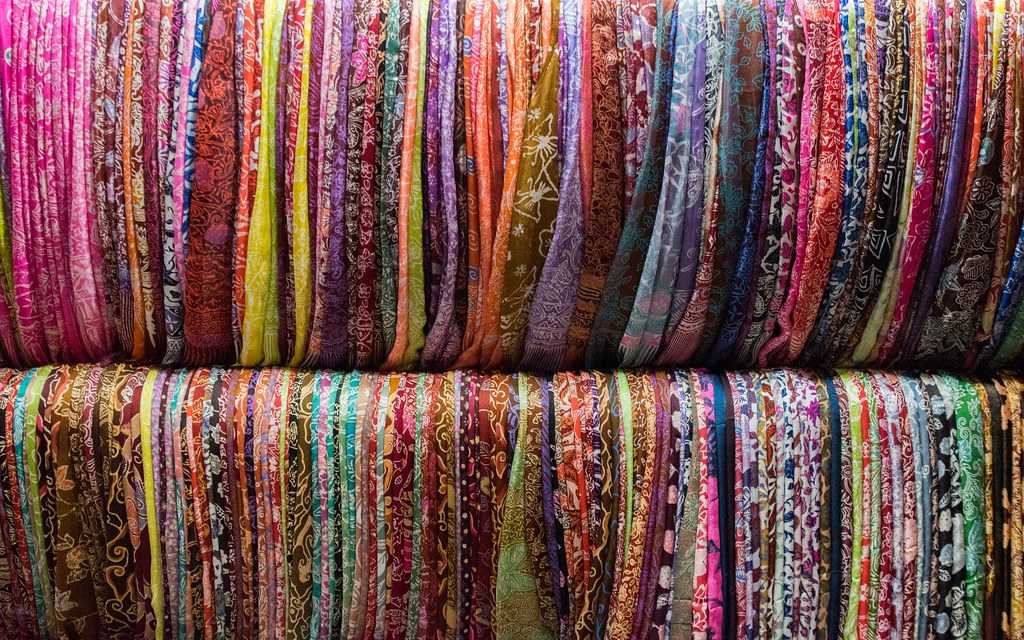 Bali holds an ancient tradition of promoting its local artists and bringing them into the spotlight. And trust us, Bali is worth the hype when it comes to arts and crafts. You can get anything here, from vintage furniture to handmade terracotta, these handicraft items are something you should invest your money in.
Where to Get This?

I. Sukawati Art Market:
Address: Jalan Raya Sukawati, Sukawati, Kec. Sukawati, Kabupaten Gianyar
Opening hours: 6:00 AM to 6:00 PM

II. Mercredi:
Address: Denpasar
Opening Hours: 9:00 AM to 9:00 PM