Whether you arrive in
Bali
with the intention to shop or don't, you're going to end up with your hands full of shopping bags anyway. The island offers a variety of options, from designer wear at boutiques to woven scarves at street markets, to suit travellers of every budget and every style. With so much to choose from, here's a list of where to go shopping in Bali:
Shopping Malls

Each one of Bali's malls promises a top-notch shopping experience. With a variety of fashion and lifestyle outlets, fast-food joints and restaurants and other miscellaneous stores, these malls can easily tempt you to part with your money. Discovery Shopping Mall at Kuta is among the best ones, with a stunning beachside location and amphitheatre. Another popular mall is the Seminyak Village, with an array of international fashion brands such as Farah Khan and MCM. Park 23 mall in
Tuban
features an outdoor food court and a cineplex while Level 21 in Denpasar has a good mix of entertainment and branded fashion outlets, making it another hotspot for shopping in Bali.
Street Markets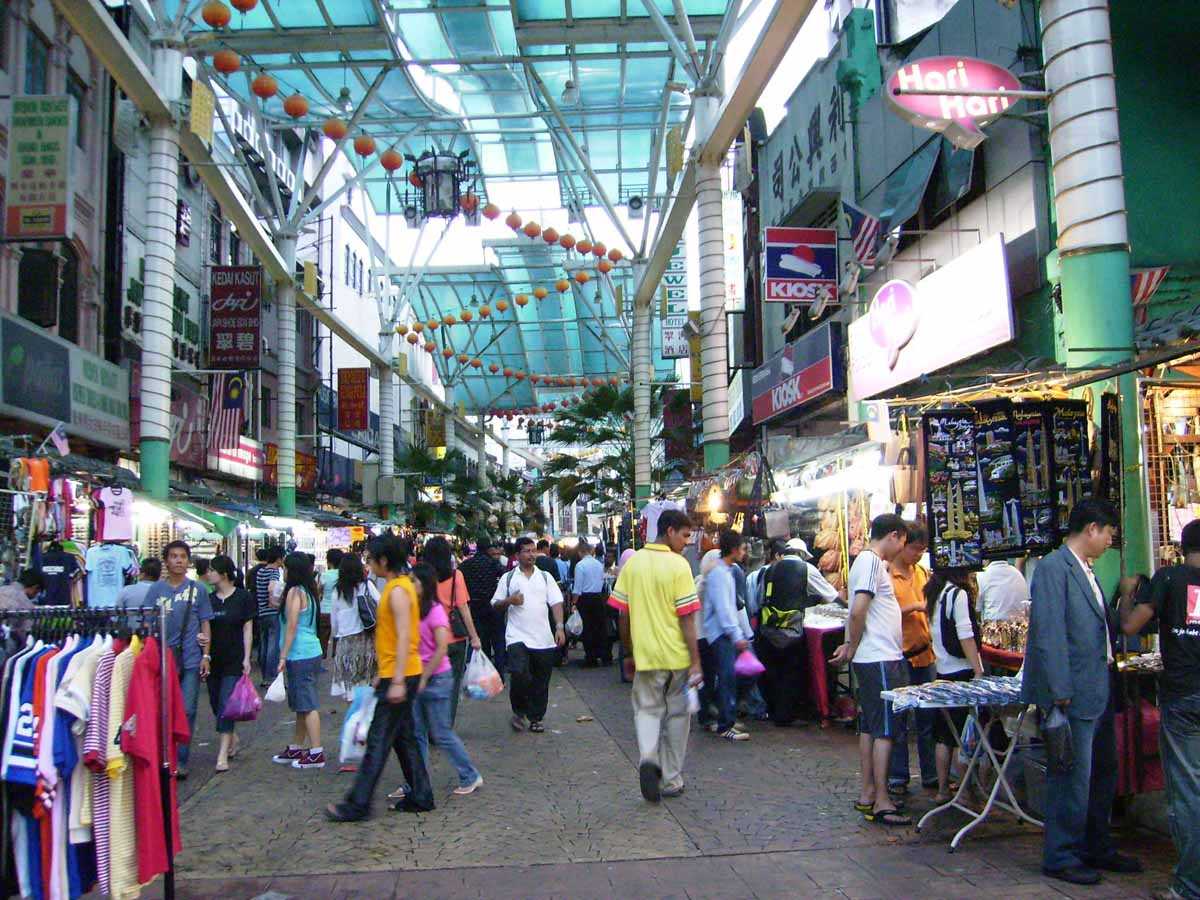 The streets of Bali are a haven for the thrifty shopper. Spas, Boutiques and Cafes sit next to roadside shopkeepers selling watches, handicrafts, and ornaments. This eclectic street shopping in Bali features a healthy mix of international designer wear and replicas of western brands as well as traditional Batik clothing and Indonesian masks. Some of the best ones include Jalan Raya
Ubud
with its yoga-clothing and handmade lace shops, and Jalan Pantai Kuta having numerous art kiosks and souvenir shops. Other streets to check out are Jalan Danau Tamblingan in Sanur and Poppies lane in Legian.
Art Markets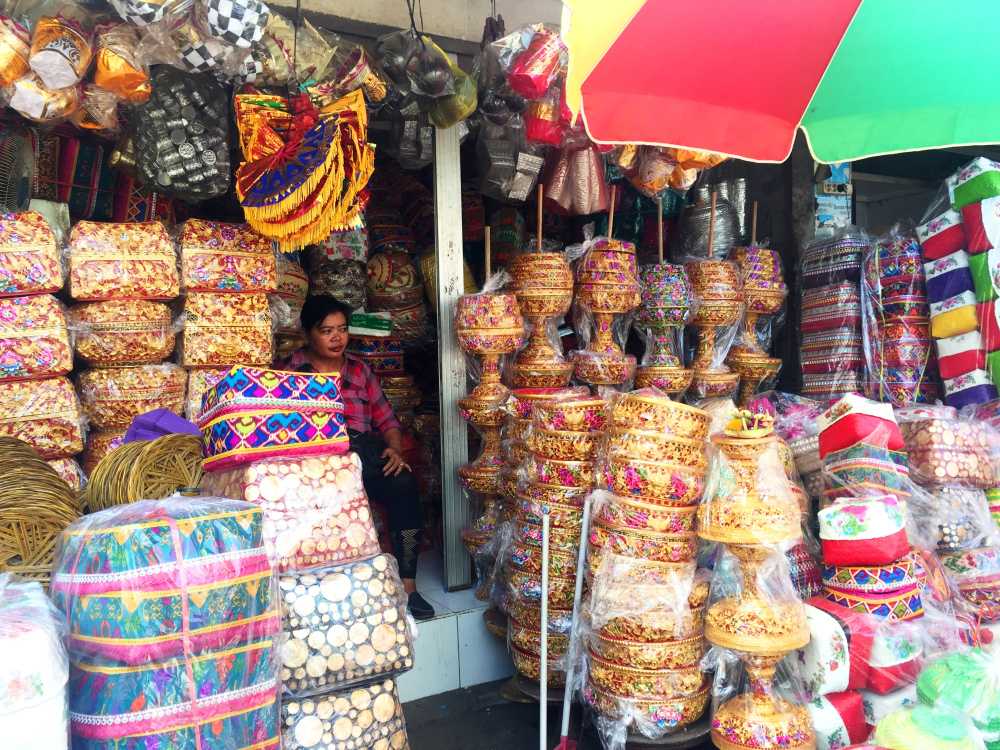 Art markets in Bali are a treasure trove of authentic Balinese arts and crafts. From Batik, Ikat and Songket clothing with unique motifs to baskets, straw hats and sculptures - there's a multitude of objects to take back home as souvenirs from one's shopping in Bali. Located in the bylanes of popular areas like Kuta, Ubud and Gianyar, these markets provide a glimpse into the creativity of artisans from across the island.
Ubud Art Market
is the best place to get started on your art spree. Moroccan-style Oil Lamps and Batik camisoles are available along with the more common wood carvings and paintings. The variety and quality of products make this place throng with locals and tourists alike. Other hotspots include Sukawati Art market with its garuda-sculptures and Kamasan paintings as well as Guwang Art Market with several mini-galleries and workshops to peep into. Do remember to haggle heavily if a piece catches your eye.
Homeware and furniture


Bali is home to a number of homeware and furniture showrooms that have something to add a unique touch to your home. Whether it's handmade ceramic crockeries or Javanese antiques and embroidered upholstery - these stores are full of objects to catch your eye and spruce up your living room. The ideal place to get started is at Kamala Home Boutique Showroom in Ubud. With an approach to design, they call 'tropical modern', this showroom features homeware with a unique blend of east and west. Silken upholstery, quilted bedcovers and wall decor grace the locally-sourced furniture, while rattan chairs and dowry trunks are displayed for those shopping in Bali for a more vintage vibe. Other places to check out are Kevala ceramics and Hobo Bali in Kerobokan. While the former is known for its range of exquisite ceramic products perfect for bathrooms and dining rooms, the latter focuses on beautiful furniture that's also environmentally sustainable.
Night Markets

Night Markets on the island are a great place to taste the local cuisine and do some shopping in Bali to take back home for friends. Featuring accessories, surfwear and other small souvenirs such as keychains and fridge magnets, these markets take on a different life when the sunsets. Food carts and stalls roll in selling Bintang drinks and Chicken and Lamb snacks at cheap rates, perfect for the budget traveller strolling through the streets at night. A good place to get started is the Sanur Night Market, where you can have chicken satay and rice for just IDR 15,000. Kereneng Night Market in Denpasar and Gianyar Night Market are also must-visits in the evening, offering delicious Bakso meatball soup and mixed rice nasi campur dishes.
Precious metal jewellery


Bali has some of the world's fines gold and silversmiths, carving intricate patterns onto the precious metals to produce jewellery that's much sought after. From Contemporary jewellery in delicate designs to tribal and antique jewellery belonging to the Majahapit Dynasty, there's a variety of options to choose from for shoppers. Independent artisans often incorporate Balinese heritage into their work, and can be found in large numbers in the heart of Celuk village. For those shopping in Bali for modern jewellery, UC Silver in East Denpasar and John Hardy in Abiansemal, Badung are great options, offering high-quality materials and fine craftsmanship in every bracelet, ring and necklace.
General Tips:
It is always a good idea to carry cash since many places still do not accept cards in Bali.
Not every shopkeeper will be open to haggling, a polite inquiry can prove helpful if in doubt.
Check your home country's customs regulations about what you can and cannot carry in flights. Even innocent items like ceramics and cosmetics can be prohibited.
When shopping in Bali for jewellery, a good practice would be to take your purchases to Pegadaian shops. These will test and weigh any piece of jewellery you bring and issue a fully executed certificate to grant you peace of mind.
Bali offers you the perfect opportunity to shop till you drop. With an eclectic mix of luxury items from international names to vibrant knick-knacks handmade by the locals, you're sure to find something to remember your trip by. Whether you're a thrift shopper or a mall hopper, the pretty island province has the perfect thing hidden in one if its bylanes. Make sure you seek it out and explore every nook and cranny while traversing through the beautiful place.