Currency exchange is one hectic task when you are planning a foreign trip. It needs browsing through the different exchange rates, the exchange forums and an assurance you won't be fooled. There is no way you can skip this process no matter how much you want to. It is really important that you research well before you go to exchange your currency, especially in foreign countries that speak a different language.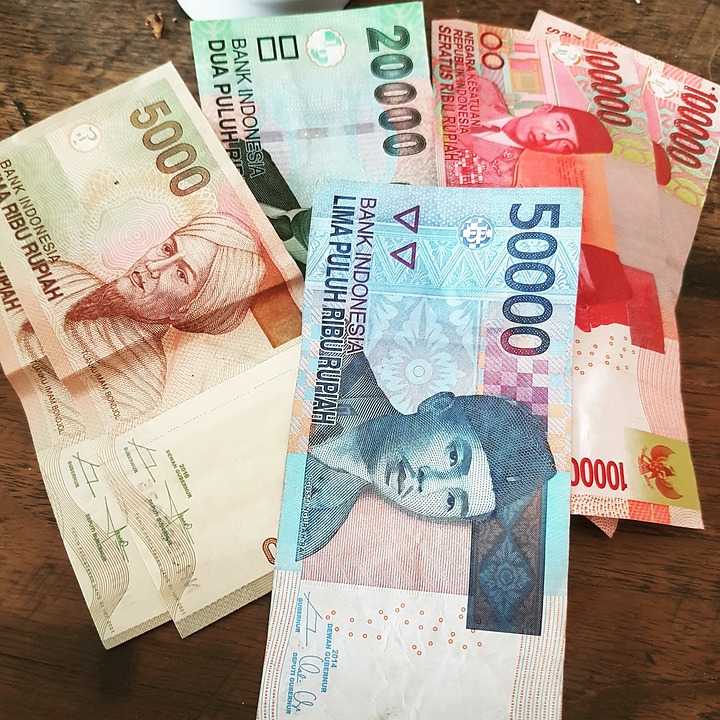 As a tourist, you are bound to find yourself in
Bali
sooner or later, it being the tourist capital of
Indonesia
as well as Southeast Asia. Here's all you need to know about currency exchange in Bali:
Official Currency in Bali
The official currency in Bali is Indonesian Rupiah which is also the widely accepted currency here. The currency code is IDR. IDR is one of the cheapest currency in the world which is why the value of printed notes is high in the country. You will find printed notes worth of IDR 1000, 2000, 5000, 10000, 20000, 50000 and 100000. You will find the coins of value 50, 100, 200, 500, 1000. But, you would mostly find the coins of value above 100 in use.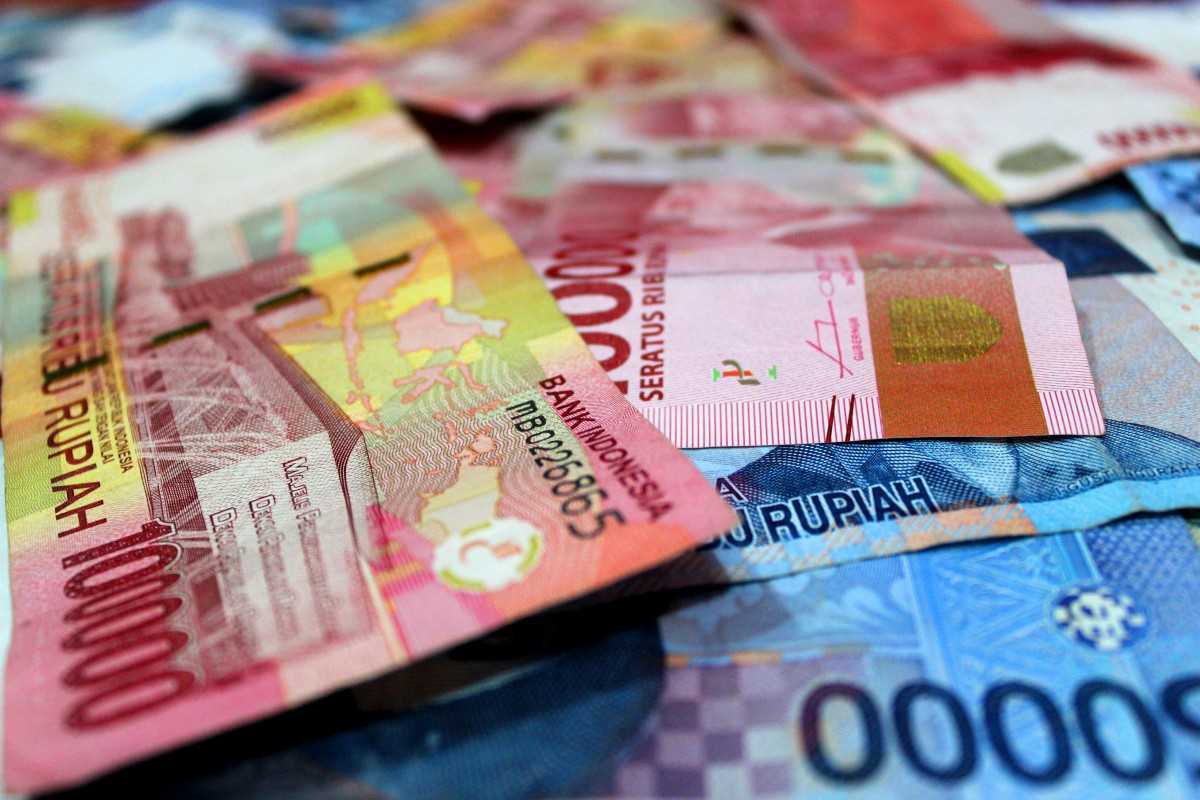 Currency Exchange Rates in Bali
As of 29 August, 2018, these are the rates for currency exchange of the Indonesian Rupaiah (IDR):
1 INR is approximately IDR 208.56
1 USD is approximately IDR 14,619
1 Euro is approximately IDR 17,130
1 GBP is approximately IDR 18,840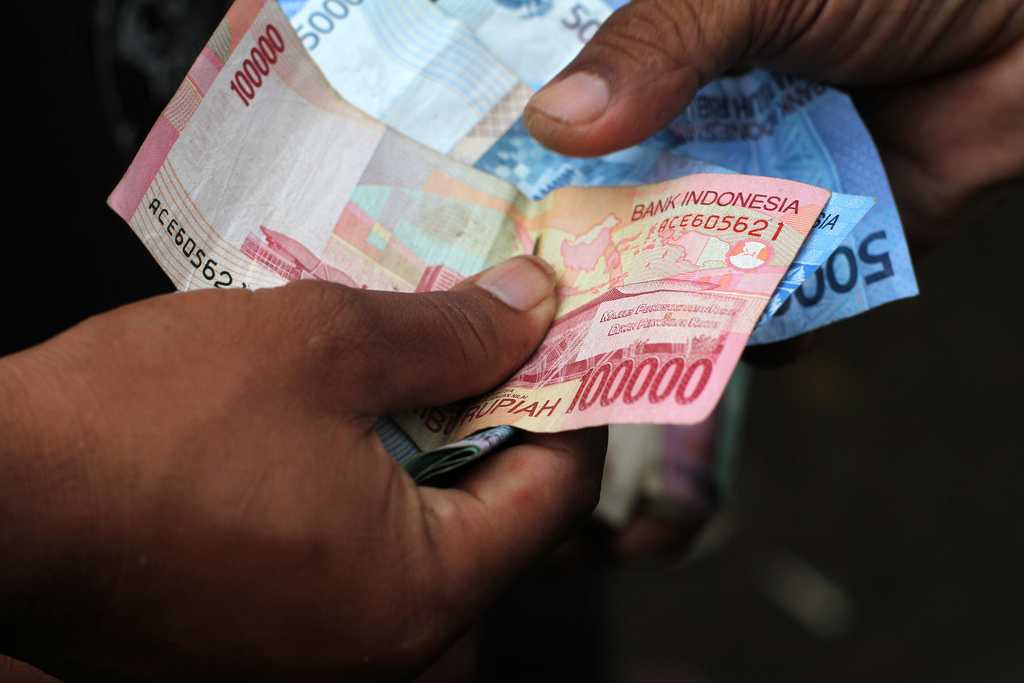 Foreign Currency in Bali
You can carry foreign currency in USD or Euro as both the currencies fetch good conversion rate in Bali. You can carry cash up to USD 7,500 to Bali and if you are carrying more than that you need to declare your money. It is advisable that you do not carry cash in INR and it would not fetch you a good amount in Bali. You can easily get our USD converted at the various forums and offices for currency exchange in Bali at market rate. But, it is difficult to convert from INR to IDR. Other ways of carrying money to the foreign countries are travel vouchers, forex cards. You can also use a credit card in some places but it is not widely accepted.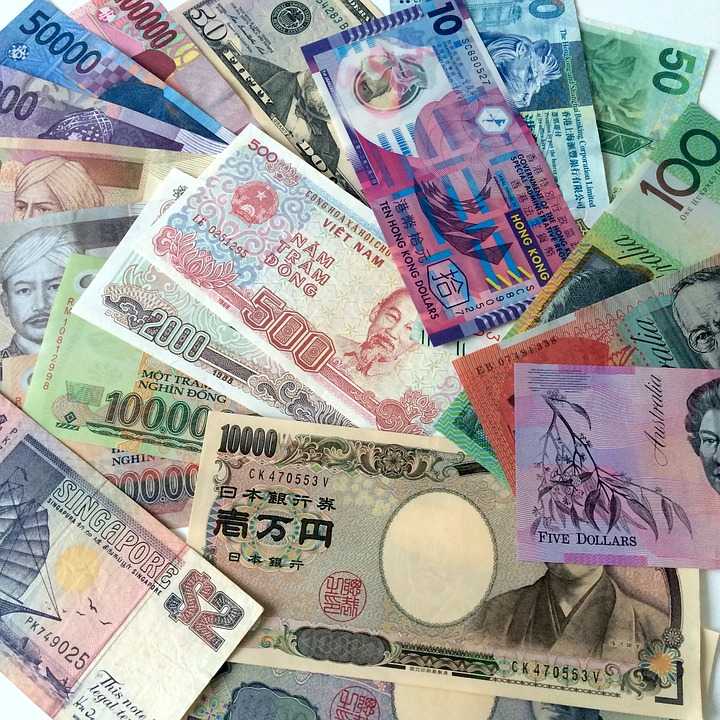 Places for Currency Exchange in India
If you are converting your money in India before going to Bali you can get your currency exchanged in post offices, airports, banks and private offices and agents. The best way to get your money exchanged is in banks or at private offices. The process with private exchange forums is more much convenient and less time taking. You can also use various online websites to exchange your money.
Exchange centres
Delhi
1. Damini Forex- Greater Kailash
2. Adhvika Forex- Karol Bagh
3. Chequepost- Paharganj Main Market
4. American Express- Connaught place
5. Samaara Forex- Rajouri Garden
Mumbai
1. Rudra Forex Pvt Ltd- Dadar West
2. FRR Forex - Andheri East
3. Sam Forex - Mira Road, Thane
4. Orient Exchange and Financial centre- Vile Parle East
5. Weizmann Forex- Mulund West
Bangalore

1. Vision Forex Pvt Ltd- Bannerghatta Slip Road
2. Royal Forex and fashion- Commercial market
3. Zain Foreign Money Exchange - Church Street
4. Western Inc Forex -Monarch Plaza, 1st Floor, Brigade Road
5. Prithvi Exchange- Residency Road
Where to Exchange Currency in Bali
Airport
There are several exchange centres at the International arrivals of Ngurah Rai International Airport in Denpasar. But, the exchange centres here have high exchange rates and you would not get good value for your currency at these centres. It is advisable that you get your currency exchanged for the taxi fare and later on go to an exchange forum in the city where you can get good exchange rates
Foreign Currency Exchange Centres in Bali
The main regions of Bali are
Seminyak
and
Ubud
. Most of the tourists in Bali arrive at these destinations and most of their hotels are here. You can look around for a forex around your hotel as soon as you reach your destination and can get your money exchanged anywhere with the authentic agent. But, before entering any office of foreign exchange centre of agent make sure you check the credibility of the same. As there are a lot of forge cases of money exchange especially with the tourists in the tourist areas.
If you are in Kuta or Seminyak:
1. Central Kuta Money Exchange
Opening Hours:
08:00 AM - 9:30 PM
Location:
Jl. Sunset Road No.168, Kuta (Head Office)
Jl. Pantai Kuta, Kuta, Kabupaten Badung, Bali 80361
Tel:
+62 (0)361 762 970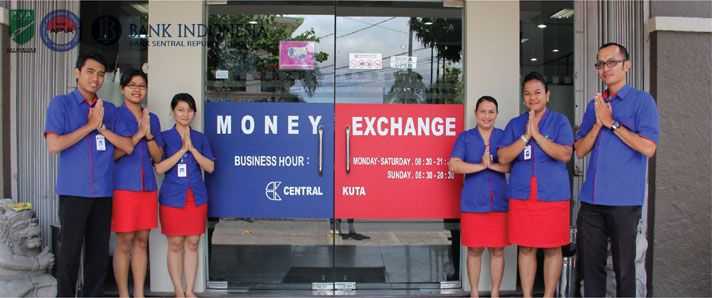 This is one of the most reliable money exchange centres in Kuta and Seminyak region. They have their branches all around Bali and offer decent exchange rates.
2. P.T Dirgahayu Valuta Prima
Opening Hours:
08.00 AM - 9:30 PM
Location:

Kuta centre:
Jalan By Pass Ngurah, Tuban, Kuta, Tuban, Kuta, Kabupaten Badung, Bali 80361
Ubud centre
: Jl. IB Manik, Ubud, Petulu, Ubud, Kabupaten Gianyar, Bali 80571,
Tel:
+62 (0)361 762 970

It was set up in 1984 and is also known by the name Bali Best Rate. It has several centres around Bali in Kuta, Sanur, Ubud.
3. Cash X Change
Opening Hours:
8:00 AM- 9:30 PM
Location:

Kuta Centre:
Jl. Nakula Barat No. 5, Seminyak, Kuta, Seminyak, Kuta, Kabupaten Badung, Bali 80361
Ubud Centre:
Jl. Monkey Forest No.15, Ubud, Kabupaten Gianyar, Bali 80571
Tel:
+62 361 4727988

It is another reliable source of currency exchange in Bali. It has various centres around Bali.
4. PT Bali Maspintjinra
Opening Hours
: 8:00 AM- 9:00 PM
Location
:
Kuta Centre:
Jl. Raya Legian No.141, Legian, Kuta, Kabupaten Badung, Bali 80361, Indonesia
Ubud Centre:
Jl. Raya Pengosekan Ubud, Ubud, Kabupaten Gianyar, Bali 80571,
Tel:
+62 361 730989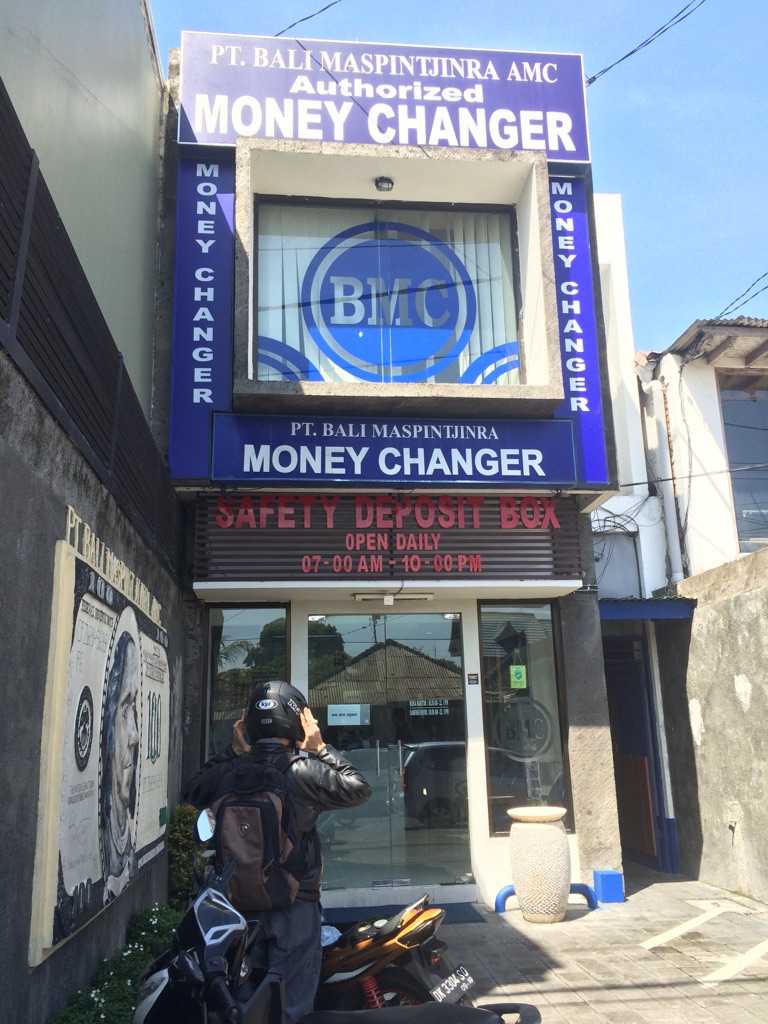 Set up in 1993 it has various centres around Bali including Legian, Sanur, Ubud. They deal is all major currencies of the world but not INR.

Tips For Exchanging Currency in Bali
Check the current exchange rate. It keeps on changing frequently.
Choose your money exchange centre and agent carefully. There are chances that money exchange dealers will charge you more than the current exchange rate. The charges also vary from place to place.
Beware of money exchange scams that are prevalent in Bali. Ensure that you use an authorised foreign exchange centre.
Ask for a currency exchange receipt. This proves the source of your funds.
It is easier to get your money exchange at the private agents instead of going to the banks.
There are a number of registered foreign exchange websites. You can get your money exchanged by sitting at home.
Avoid exchanging your money at the airport centres, if it is not really necessary. The process is really expensive at the airports. If if you do, exchange the minimum amount required and look for an exchange centre in the city.
Forex card issued by banks is another convenient way to get your currency exchanged. It is just like a debit card where you can deposit the money in your domestic currency and it will be converted to foreign currency.
It is illegal to pay in USD in Bali. Avoid using the currency even though some people accept it.
Now that you know the nuances of currency exchage in Bali, your next step in your Bali vacation should be to pack your bags and book your flights. So start planning away for you Indonesian holiday!