Summer trip, a much-needed break or a backpacker's retreat,
Bali
is the first place you'd think to be. And why not! With its sandy shores and sprawling pristine beaches, Bali is rightfully called the Island of the Gods. With a rising tourism rate each year, Bali has been keen to maintain its hospitality and safety to its absolute best. But just before you dive head first into this archipelagic heaven, take one final look at some severe no-no's when it comes to the safety in Bali.
How Safe is Bali?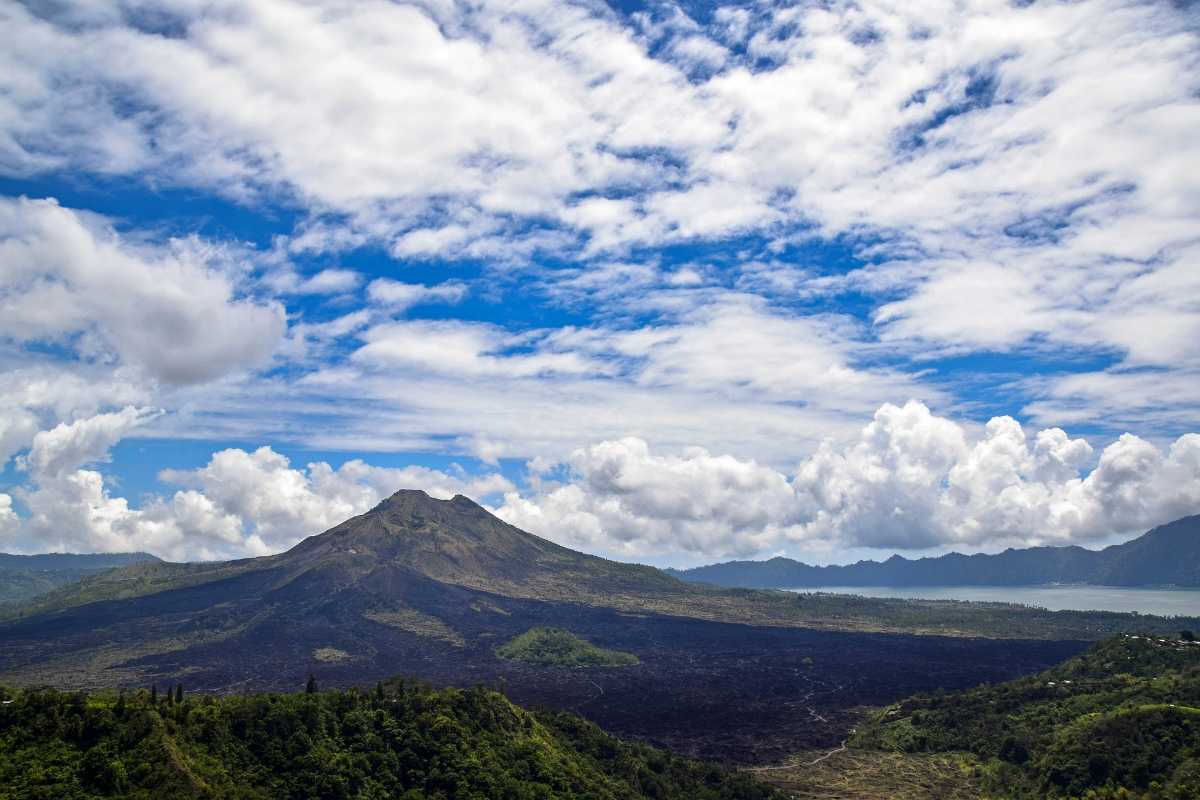 Bali is a relatively peaceful island, with an accepting culture and warm people. The overall political situation is stable however, prone to volatile internal developments aggravated by elections or external affairs that may trigger violent public protests. However, you are unlikely to face extreme stress due to the same on your trip. Parts of Indonesia do get travel advisories, however, Bali has been unscathed. Bali's picturesque landscape also houses a handful of active volcanoes amongst which Mount Agung has frequently erupted in 2017, 2018 and more recently in May 2019 after a dormancy of 55 years. There have also been accompanying incidents of moderate to high-level earthquakes. Ensure you're up-to-date with the precaution plans, regularly updated with the local news and have booked your accommodation outside the evacuation area. 

The people are very welcoming and liberal-minded and respect travellers. Bali is ranked fourth amongst the top 10 traveller's choice places, indicative of its hospitality and safe nature. Terror and heinous crime rates in Bali are relatively low, with the sparse case of petty theft, ATM skimming and other common incidents taking place. Be sure to keep your belongings safe and don't leave them unattended. Maintain a keen eye when you're out on the go, but for the most part, just be aware.
Tips for Safety in Bali
Drugs are illegal in Bali and strictly enforced. Do not engage in consuming or purchasing locally available drugs.
Do not smoke in Bali. Bali has stringent anti-smoking laws, with a stringent ban on public smoking. Offenders are likely to be imprisoned for 6 months or heavily fined.
Food poisoning, also termed as Bali Belly, is also a commonality. Ensure you're staying hydrated and having safe clean water.
Bali is surrounded with Ubud Macaque monkeys, which might be adorable to look at but are pesky stealers of shiny objects and attack you if you smile. They interpret the baring of teeth as an act of aggression.
Always check on for the volcanic and earthquake updates. Your hotel will have an evacuation and safety guidelines displayed at its reception.
Do not engage in unsafe beach behaviour and stray into the danger zone. Tides tend to get stronger in the evenings and rescue is compromised if it's beyond the safe lines.
Social Precautions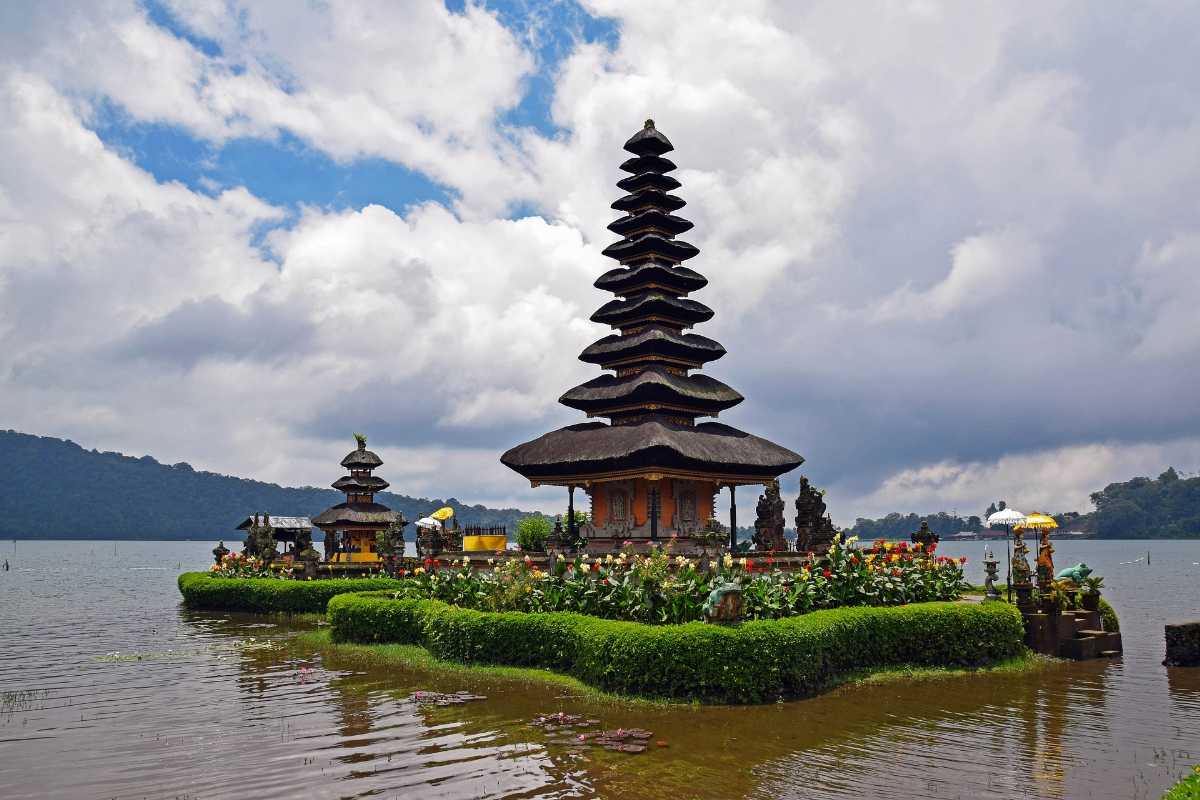 While the Bali population is very forthcoming and view travellers as guests in their home, there are some social customs they seek to be respected. The conservative Bali people love to see others enjoy and are very friendly. They may pose seemingly intrusive questions, but be least assured it's all in good taste. Always ask permission from the people before lensing them and offer to send it to them. If invited to their house, ensure you take a small token as a gesture of goodwill. They don't encourage overt expressions of affection or too close an interaction of the genders, thus we'd warn you to keep public expressions on a low.

Balinese customs revere the head as a sacred soul seat. It is considered extremely offensive if you touch someone's head without their permission. Hence, don't touch someone's head or pat it in affection, it shall be interpreted in an insult.

Similarly, finger-pointing and using one's left hand is seen as offensive, so try using it sparingly and if you accidentally do, apologize quickly. Bali frowns upon aggressive gestures and body language. Make sure you maintain a humble posture and you'll be greeted with heartwarming smiles giving you a sense of safety in Bali.
Offensive Attire For Safety in Bali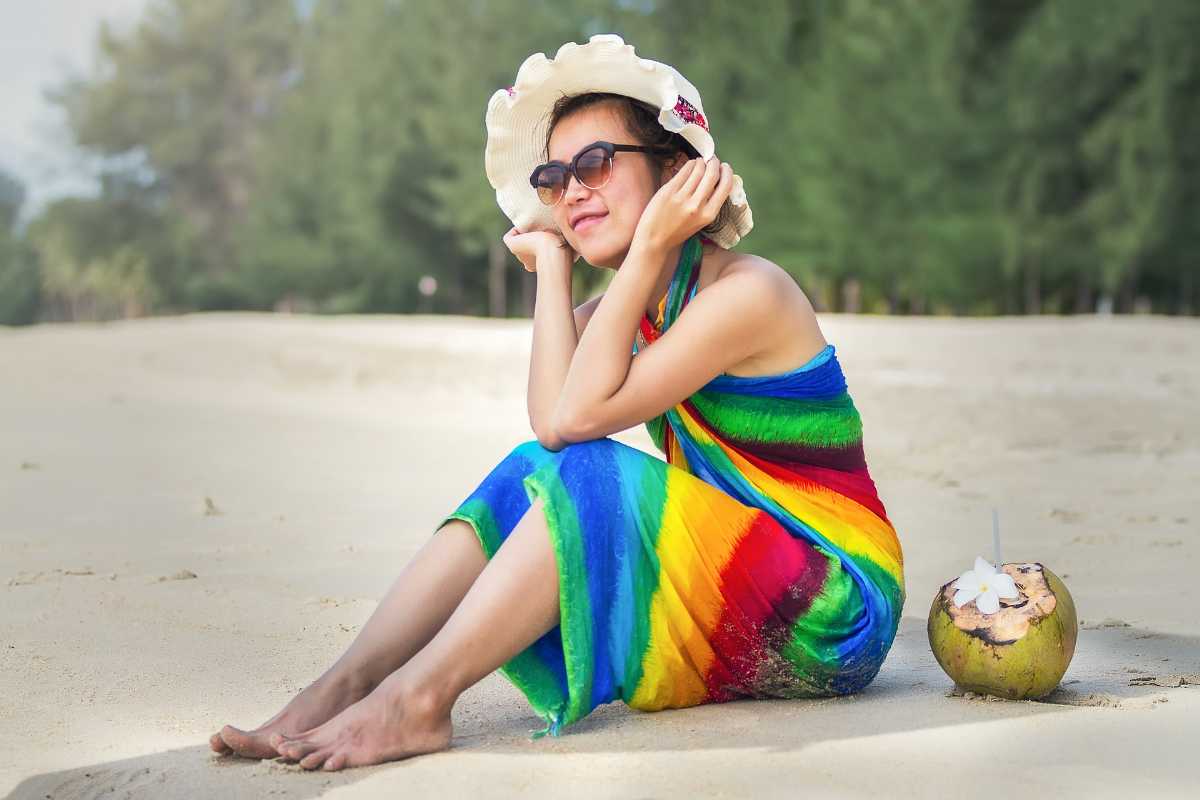 Bali has a tropical climate almost all throughout the year with a good amount of humidity. If you're visiting from October to March, which is a peak time for Bali monsoon, ensure you carry layers of light clothing and rainwear or the local rain poncho. Breezy cotton clothes work the best.

Balinese Hindu temples, a vision of soul in architecture, mesmerize both the eye and the spirit. Right before you plan out to visit them, keep a sarong and sash ready. Balinese culture requires both men and women to cover their upper torso and legs below the knee. If you're not willing to invest in them, you can easily hire them from local vendors for cheap. On the same note, remove your footwear outside the temple before entering and bend slightly to offer your respect to elders and deities.

Make an effort to abstain from skimpy clothing anywhere except the beaches. It may be interpreted as being a prostitute, especially in the night.
Road Safety in Bali

Travel in Bali isn't quite the cup of tea for most, especially if you're from the Western world. Bali roads are not the most ideal, with potholes, sharp curving narrow roads and aggravating traffic. You're better off with hiring a local driver accustomed to the roads. If you still want to hit the road solo, a motorbike would be a better choice. Accidents involving motorbikes are also common so strap on your helmet and alertness as you ride one. Ensure you've got an international driving licence or a temporary tourist's licence before you take the wheel. The police are notorious for extorting money from people not wearing helmets or without valid licencing. Practice good road measures, honk before you make turns and overtake. Needless to say, resist the urge to drink and drive no matter how much Bali's roads call you to.
Women and Couple Safety in Bali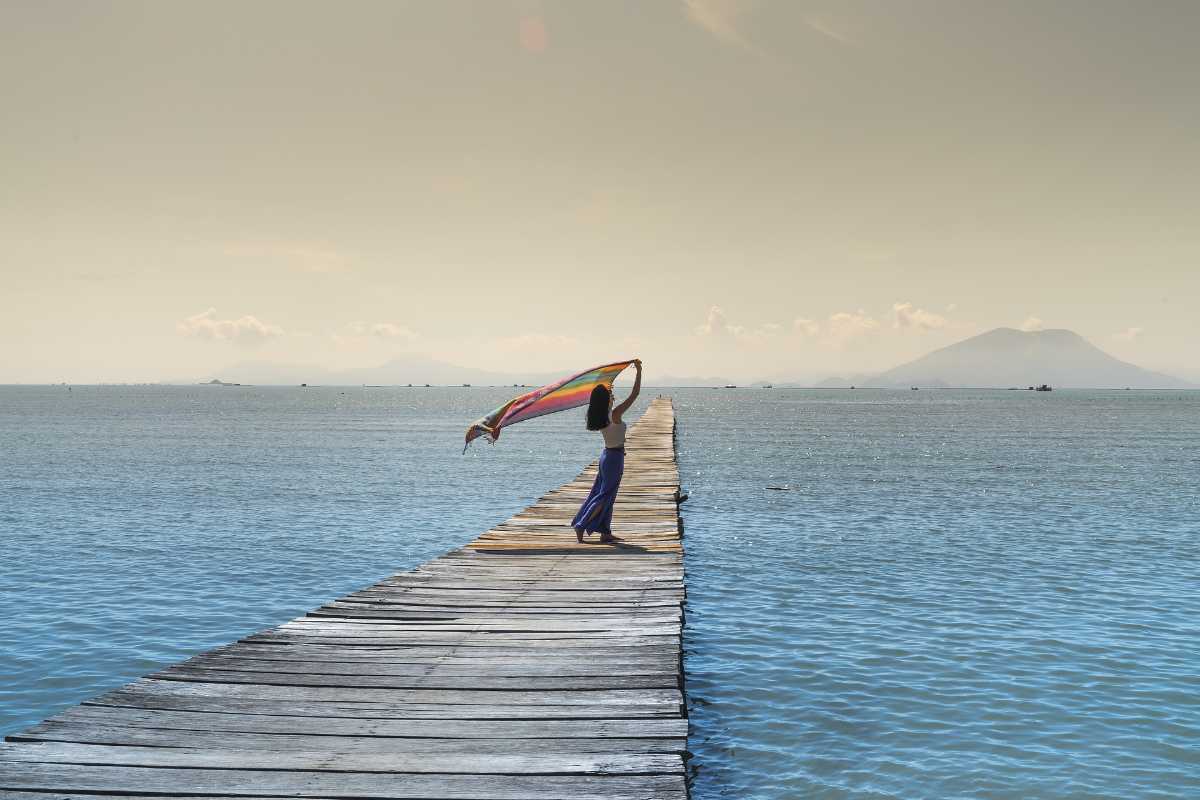 Bali is credited to be the more liberal part of Indonesia and women don't face any issues regarding their safety in Bali from the common people even if they travel alone. It's among the safest areas that respect women. However, be smart while travelling. Shun the idea of treading alone at night or in isolated areas. You'll be prone to road robberies and possible assaults. Never leave your drink unattended as spiking is common around these areas. In fact, try to avoid buying or ingesting local spirits called 'arak' at all costs. It's often credited with food and alcohol poisoning and wrecking the immune system.

Couples are not put under a stringent radar as such, but be wary of brazen public displays of affection. You're likely to get a disapproving glance for disrespecting their culture. Natives do not appreciate unrestricted intimacy with the opposite gender, seek to maintain a respectful physical distance from women.

LGBTQ Safety in Bali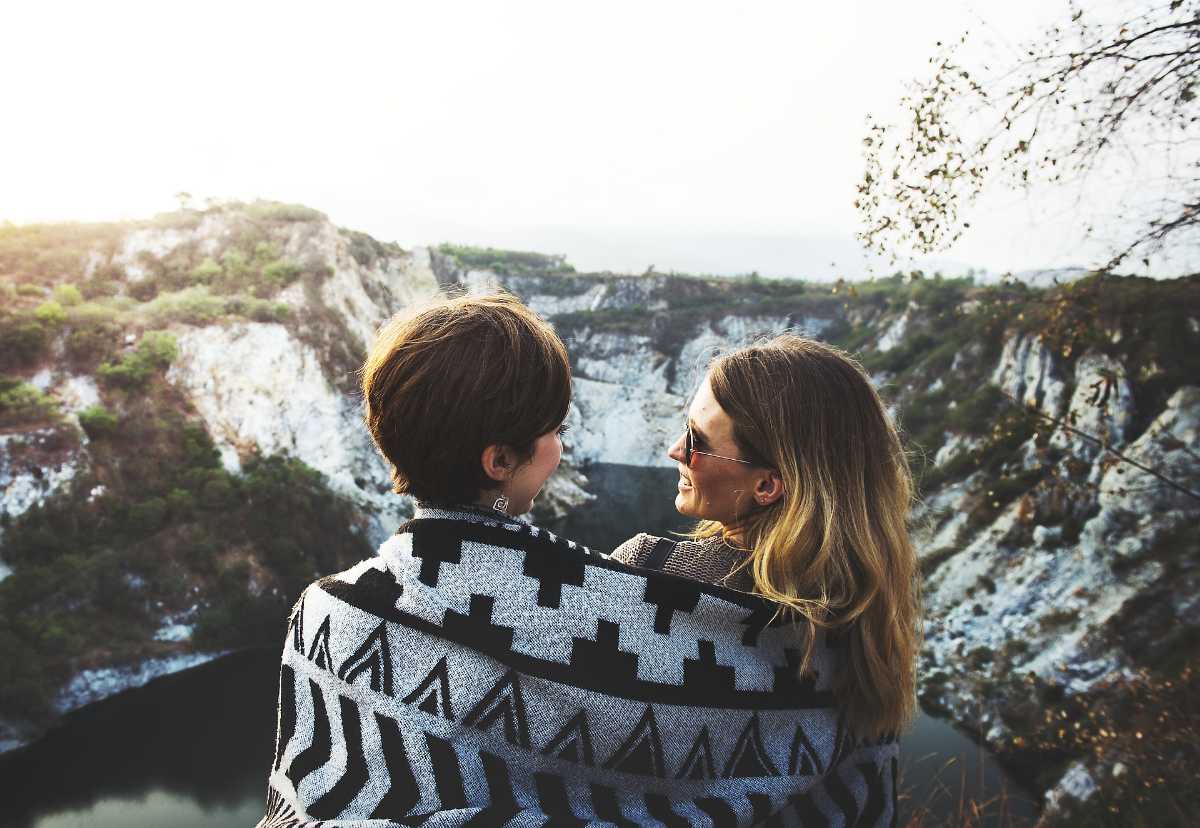 Generally accepting of the gay culture, Bali is respectful and wouldn't intrude upon the LGBTQ travellers. It is essential to mention nonetheless that the condition is slowly deteriorating, with conservative Muslims shunning and implementing stringent restrictions on the LGBTQ community. Some areas still consider same-sex activity legal but there is a rising movement to criminalise this. We'd caution you that sex is considered a taboo topic and discussing sexualities isn't looked upon well.

In the same tone, Bali is a welcoming land for the queer just as long you keep things discreet and cautious. Bali houses a good amount of gay-accepting bars and clubs that don't discriminate. Tourists can easily rent accommodation and experience the best of Bali, without being grilled. Travel cautiously and try to keep a low profile but most importantly don't forget to enjoy your experience of a slice of heaven!

Barring the rest of conservative Indonesia, Bali welcomes tourists with open arms and hearts. With these precautions, dive into the divinity of Bali!