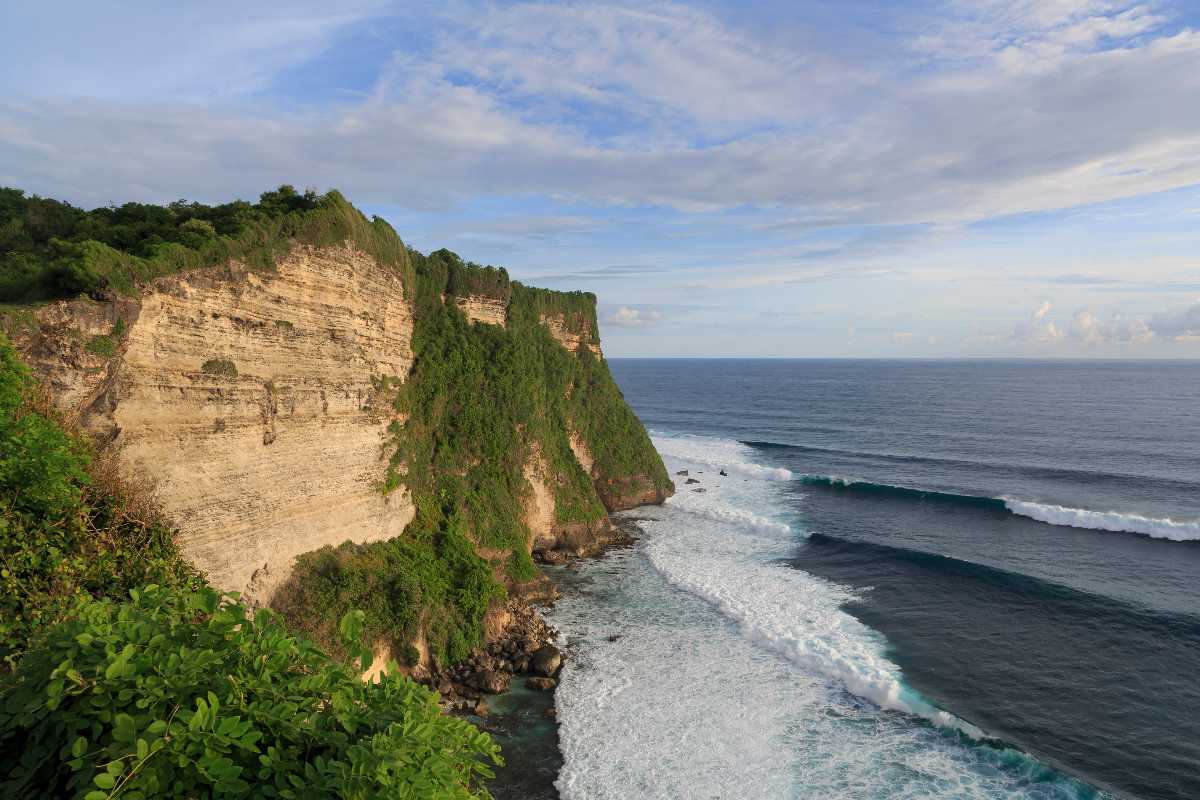 Nestled in the limestone cliffs of the Bukit Peninsula, Uluwatu is a must-visit site for surfers. The landscape is reminiscent of surfing postcards – clear blue water as far as the eye can see, warm sand under your feet, large waves that give every surfer a decent challenge, and laidback beach shacks to enjoy the overall scenery. You're almost never going to see anyone wearing pants or closed-toe shoes, because, at this surfing paradise, it's bathing suits and surfboards galore!

The reason that Uluwatu is so famous in the surfing community is its many breaks, all different but consistent. Depending on the tide and swell size, they can be enjoyed at different points during the day. When the larger swells arrive in Bali, Uluwatu becomes an amazing surfing venue featuring fantastic breaks: The Peak, The Racetrack, Temples, and outer reefs Bombie and Outside Corner. At some spots, these breaks can even be fifteen feet high! With surfers needing to know how to return to the beach with or without a surfboard when the breaks are competitive, Uluwatu is no place for learners.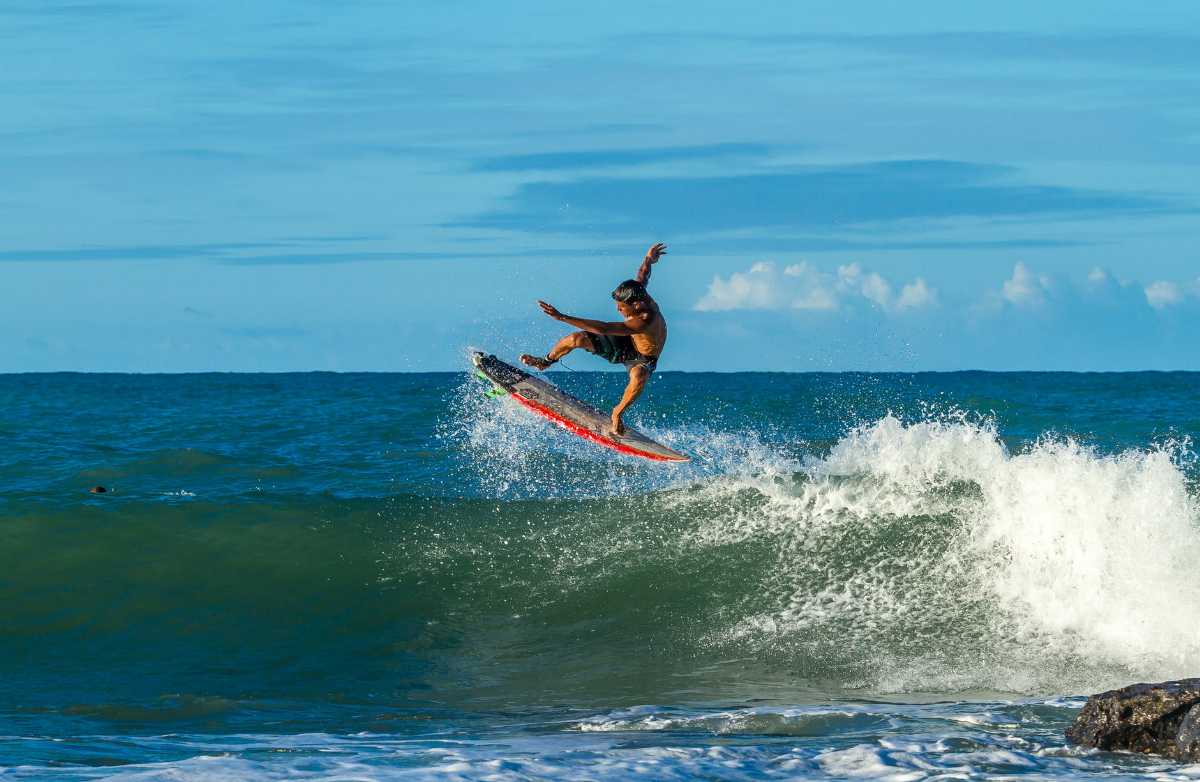 1. The Bombie, the first break, is a powerful wave well known for breaking boards. On bigger swell days, it goes up to 20 feet. Temples are the second break, though it is not highly populated because of the effort in getting out of it. They can reach 15 feet in height and can make for a ride of almost 300 yards. It derives its name from the Pura Luhur Uluwatu temple on the cliff.

2. The Racetrack provides a fast grinder on low tides, getting its name from the big barrel at the end. Advanced surfers often enjoy this end section, especially during middle tides. During low tides, The Racetrack becomes a multi-section barrel and should be reserved for advanced surfers only, especially as the water becomes dangerously shallow here with the reef at the end of the ride.

3. The Peak breaks at the entry and exit point of Uluwatu: the cave. Best enjoyed at high tide, it had hollow barrelling waves aided by winds from the southeast. During these high tides, the Outsider Corner rumbles to life with sturdy pintails providing a challenge to even an expert surfer.

Cost of renting a surf board in Ulu Watu: 50,000 IDR an hour
Cost for level 1 surf lesson: 3,250,000 IDR (2hrs x 5 sessions)
Surf Operators:
1. Odessey Surf School:
Email: [email protected]
Website:https://www.odysseysurfschool.com/

2. RIP Curl School of Surf - International Surfing Association Certified School
Website:https://ripcurlschoolofsurf.com/

Because of deep-water channels along the Bukit Peninsula, swells are common here. Located in the southernmost tip of Bali, the dramatic cliffs, white beaches, and temple silhouettes make for a beautiful surf every time. It is located along a line of fantastic surf spots, such as Balangan, Bingin, Padang-Padang, and Suluban.