Bali
is booming with cultural sites, temples and beaches. To fit into the acceptable Balinese clothing can be quite a challenging task. The hot climate makes it all the more difficult. Here are some tips on what you can wear in Bali irrespective of when you go.
How conservative is Bali?
As a mainly Hindu province, Bali follows a strict dress code. However, it is acceptable to wear bikinis and other swimwear at beaches. Tank tops and sleeveless toppers too are a standard clothing option.
But when you go to social spaces and temples, you might want to wear dresses that go below the knee. It is safe to wear shorts or skirts too, and there will be no being 'looked at', but to pay respect the culture of Bali and be mindful of it, it is suggested that you wear comfortable knee-length bottoms with scarves as a quick wrap-around for your toppers.
Dress the Balinese Style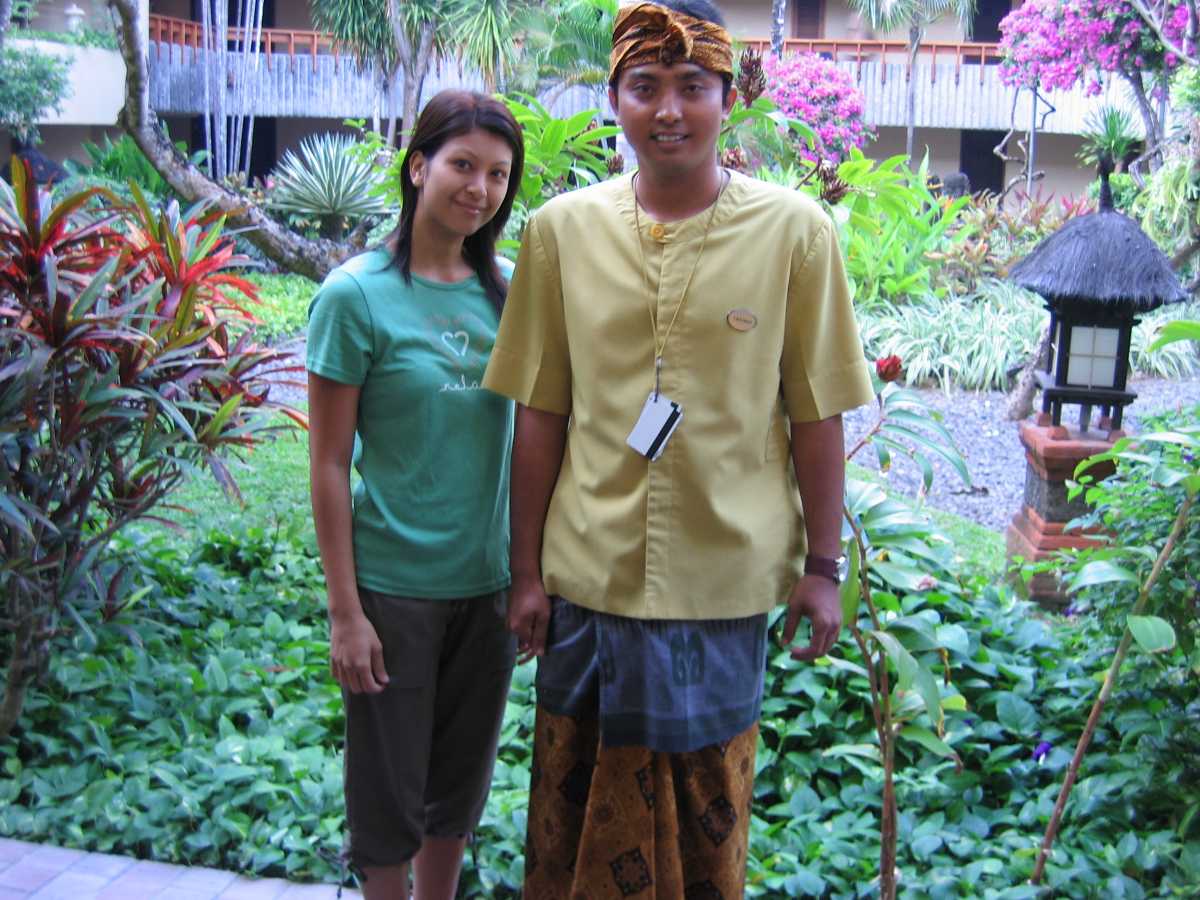 Casual Wear
Dresses till your knee, which are breezy and made of cotton will help tackle with the heat of the sun. Sarongs and palazzos serve the same purpose. 
At the Beach
Bikinis and shorts are commonly worn on beaches. 
At Street Markets & Temples
Wear skirts and pants till or over your knees when visiting the local streets, markets and temples. Scarves should accompany sleeveless toppers. Sarongs can not only be worn over your beachwear but also when visiting temples.
For Trekking
Carry loose and comfortable wear for treks at waterfalls and hills. Tank tops and trousers/shorts with trekking boots sounds like the perfect combination.
During Meditation
In places like
Ubud
, which is the cultural and spiritual capital of Bali, yoga is a common meditative approach. So yoga pants are a necessity if you plan on meditating at either a temple or a studio. Most of the studios do provide you with mats, but you can carry your mat too.
Clothing Style for Women in Bali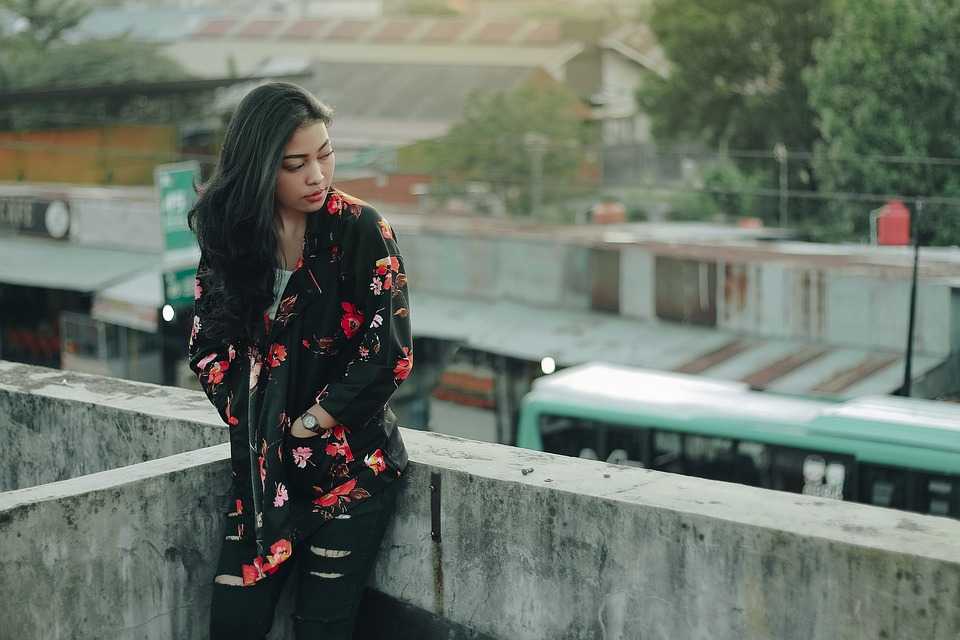 1. Jeans & Shorts
In places like
Canggu
,
Seminyak
,
Kuta
and the Bukit Peninsula with
Uluwatu
which are located on the southern coast, jeans coupled with shorts and tees are the comfortable and practical option. 
2. Swimsuits
The southern coast, which is also the beach capital of the province requires you to carry swimwear like bikinis and bathing suits. 
3. Surf-wear
T-shirts can be worn over your surf-wear and bathing suits to escape the sunburn and redness caused by too much heat.
4. Jumpsuits 
Jumpsuits can be worn when visiting the northern highlands like
Munduk
, Ubud and
Kintamani
. 
5. Boots & Shoes
Ankle-high hiking boots or sneakers are comfortable for the Balinese highlands and lowlands.
6. Sweaters/Sweatshirt
Don't forget to carry a warm sweater or sweatshirt for it might get colder.
7. Traditional Clothes
The traditional dress for women when visiting temples is a kebaya, an intricately embroidered cotton blouse worn with a kain (a knee-length wrap-around/sarong) which is tied around the waist with the help of a sash.
8. Long sleeve shirts and pants 
When and if travelling via a scooter, wear long sleeves and full-length pants to avoid sunburn. You can also carry a cloth to cover your mouth and sunglasses to deflect from the glare of the sun.
Avoid
Avoid wearing heels because Bali is all about treks and beaches, either of which is not a suitable place for heels.
Clothing Style for Men in Bali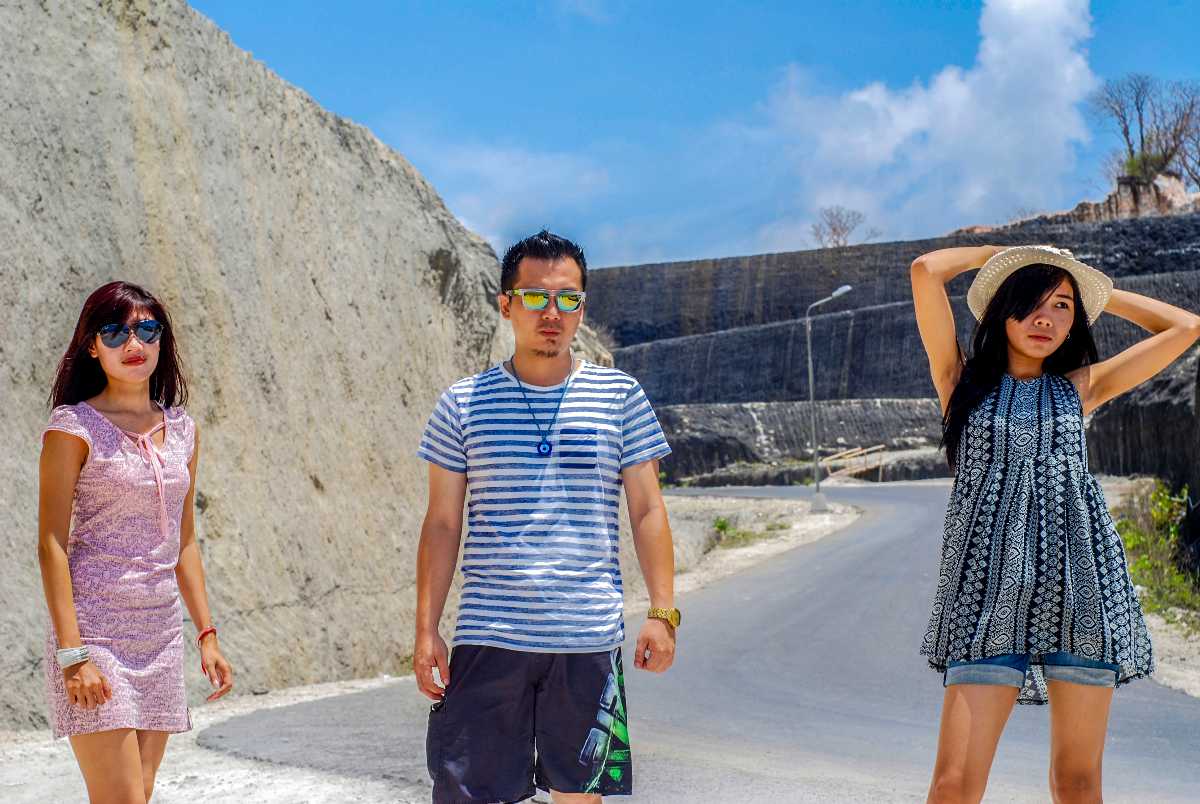 1. Shorts and a t-shirt
In places like
Canggu
, Seminyak, Kuta and the Bukit peninsula with Uluwatu which are located on the southern coast, shorts and t-shirt will do. 
2. Hammocks
Carry hammocks for the beaches and surfing because it is an everyday activity on the south coast. 
3. Swimwear
Board Shorts and tank-tops are pretty standard on the beaches to sit-back and relax on bean bags. 
4. Pants
Pants with a t-shirt can be worn when visiting the northern highlands like Munduk, Ubud and Kintamani. 
5. Boots
Ankle-high hiking boots or sneakers are suitable for highlands and lowlands of Bali. 
6. Jackets & Sweatshirt
Don't forget to carry a warm sweater or sweatshirt for it might get colder.
7. Traditional Clothes
When visiting temples, the regular wear for men is a kain. It can be accompanied with a simple shirt or a t-shirt. They should also wear a headdress called
Udeng
– a light turban.
Essentials for the Wet Season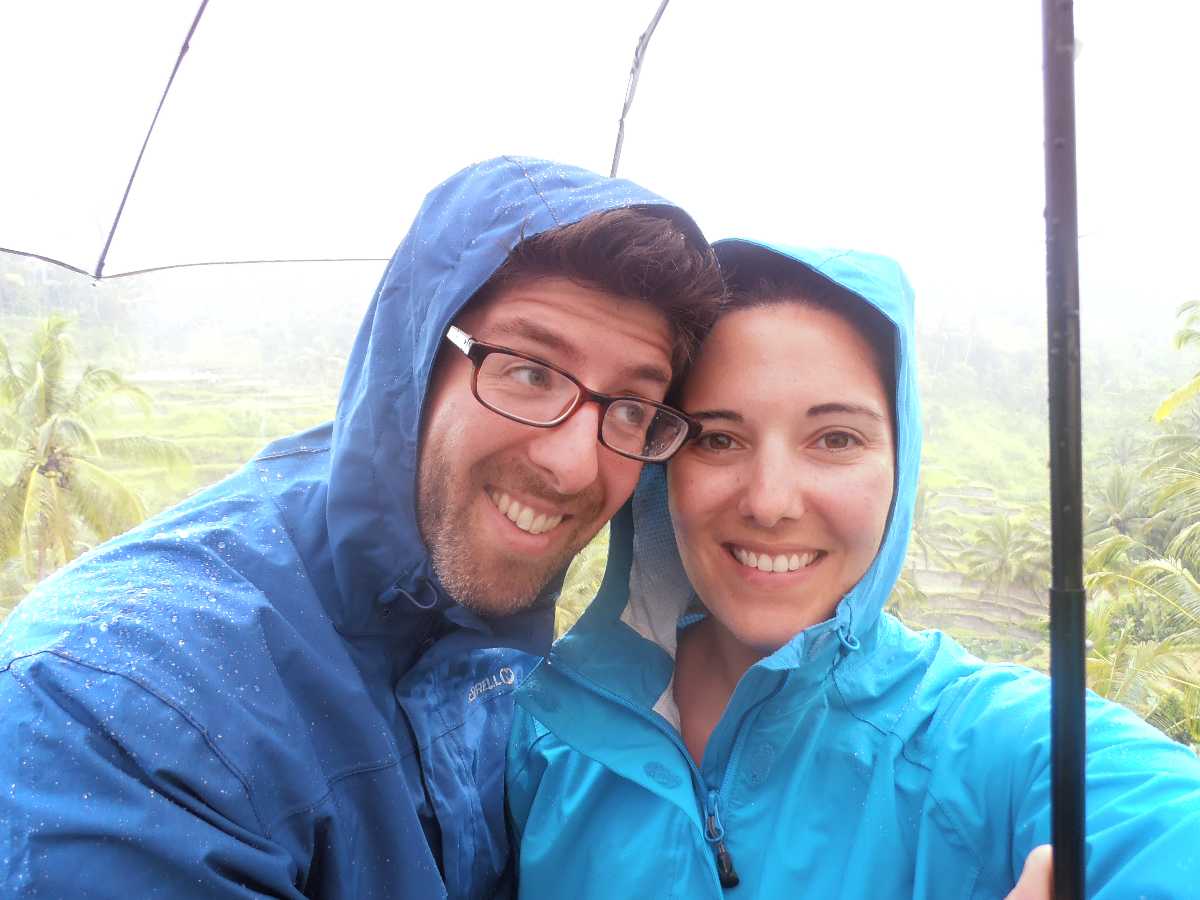 The wet season in Bali lasts from October to April. It is necessary to be mindful of the kind of clothes you wear.
Carry raincoats and umbrellas to protect yourself from unpredictable showers that will show from time to time.
It might get colder during the night, so carry a sweatshirt, jacket or sweater.
At night, maxi dresses will do fine. You can wear shorts with a t-shirt as your nightwear too.
Water Shoes are a necessity in the wet season. They make your treks facile with easy to form grips. You can also stick to flip-flops.
A hat could add on to your sense of style and protect you from the heat of the sun.
Ensure that you pack light cotton clothes which are easy to dry and carry.
Essentials for the Dry Season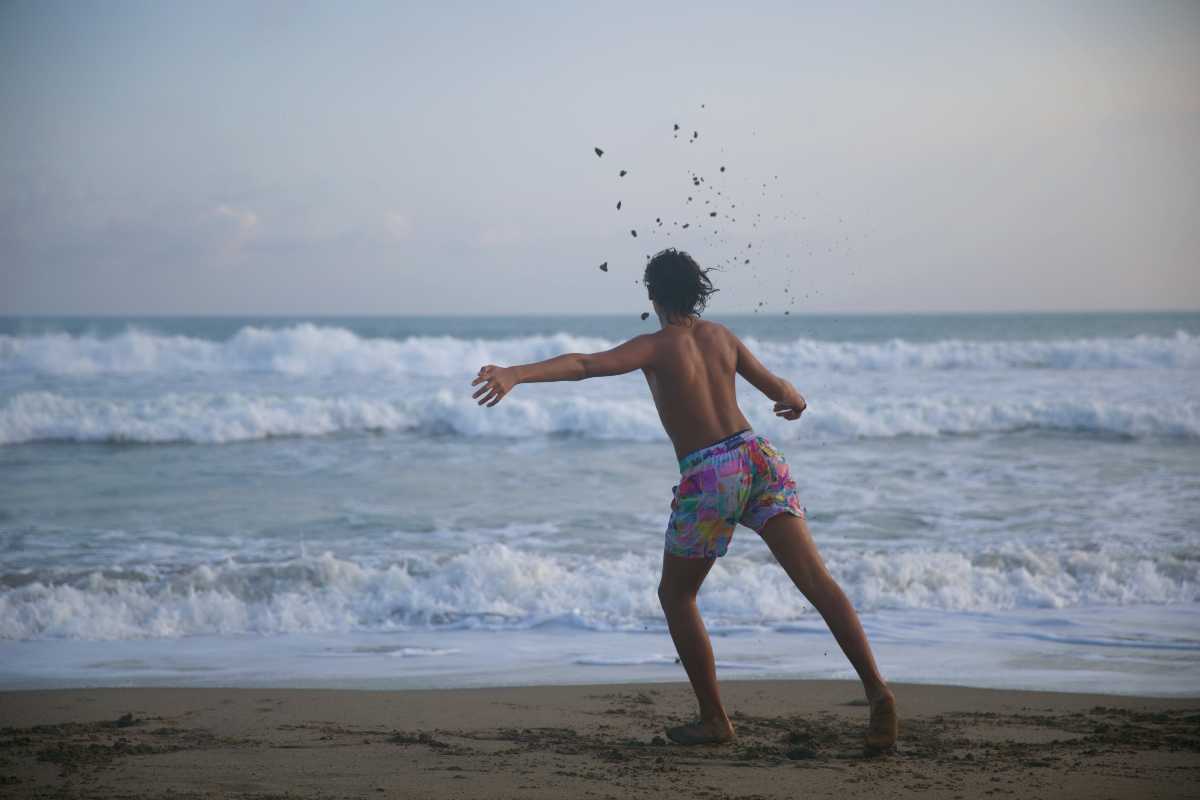 The dry season in Bali lasts from May to September. Since it can get humid and hot, carrying light-weight loose cotton clothes would be the smart thing to do.
Sunglasses & Hats: If you have sensitive eyes, then carrying sunglasses and hats to protect yourself from the heat of the sun is necessary.
Sunscreen: In the dry season, the weather can get hotter and arid. So, sunscreen will help you protect your skin from the damaging rays of the sun.
Scarves: Scarves can be wrapped around your face to protect your head from the hot rays of the sun. 
Traveller Tips
Don't forget to carry sun-block wherever you go or else you will be the victim of sunburn.
By wearing the appropriate clothing at local places shows your admiration and respect for the culture of Bali.
If you are renting a scooter, the busy streets of Bali and the heat of the sun are bound to agitate you. Ensure skin protection by the proper set of clothes and be patient.
Keep in mind to respect the culture of a beautiful province like Bali by wearing the appropriate set of clothes. Don't carry a lot of clothes which might be challenging to maintain in the monsoon season.
And most importantly, always carry an extra pair of socks!
Here's your guide on what to wear in Bali, well, start packing and get that much-awaited vacation!