When you think of the prospect of scuba diving in Bali, exploring the majesty under the sea, drinking in the sheer exhilaration,
Bali
is one of the first places that come to mind. And rightfully so! With an abundance of beaches offering spectacular views and plenty of friendly ocean creatures, you're bound to have a fantastic time here. But when there's so much to offer, how are you supposed to choose? Worry not, for we've rounded up the best locations and all additional information to go scuba diving in Bali!
The Best Locations for Scuba Diving in Bali
Some of the best scuba diving in Bali are Tulamben, Candidasa, and Amed Beach in east Bali; Menjangan Beach and Pemuteran Bay in west Bali; Puri Jati in north Bali, and Nusa Penida in south Bali.
1. Tulamben Beach
A coastal village in East Bali, the Tulamben Beach is hugely popular amongst divers. It offers great visibility throughout the year with diving spots that cater to intermediate and advanced divers. With high chances of spotting dolphins, octopus, sunfish and even sea turtles, it's a wonderful spot for marine photographers too. The
USAT Liberty shipwreck
is the main attraction at Tulamben, a coveted spot for scuba diving in Bali. A cargo ship that had been hit by a Japanese submarine torpedo during World War II, it rests 30m (almost 100 feet) deep in the ocean after US and Dutch efforts to tow it to seaport failed. You'll certainly enjoy swimming through the shipwreck and marvelling at the colourful coral that have made it their home. During peak season, almost 100 divers visit this site in a single day. Tulamben can be reached via three-hour transfer from Kuta or Sanur, so we'd recommend an overnight stay here.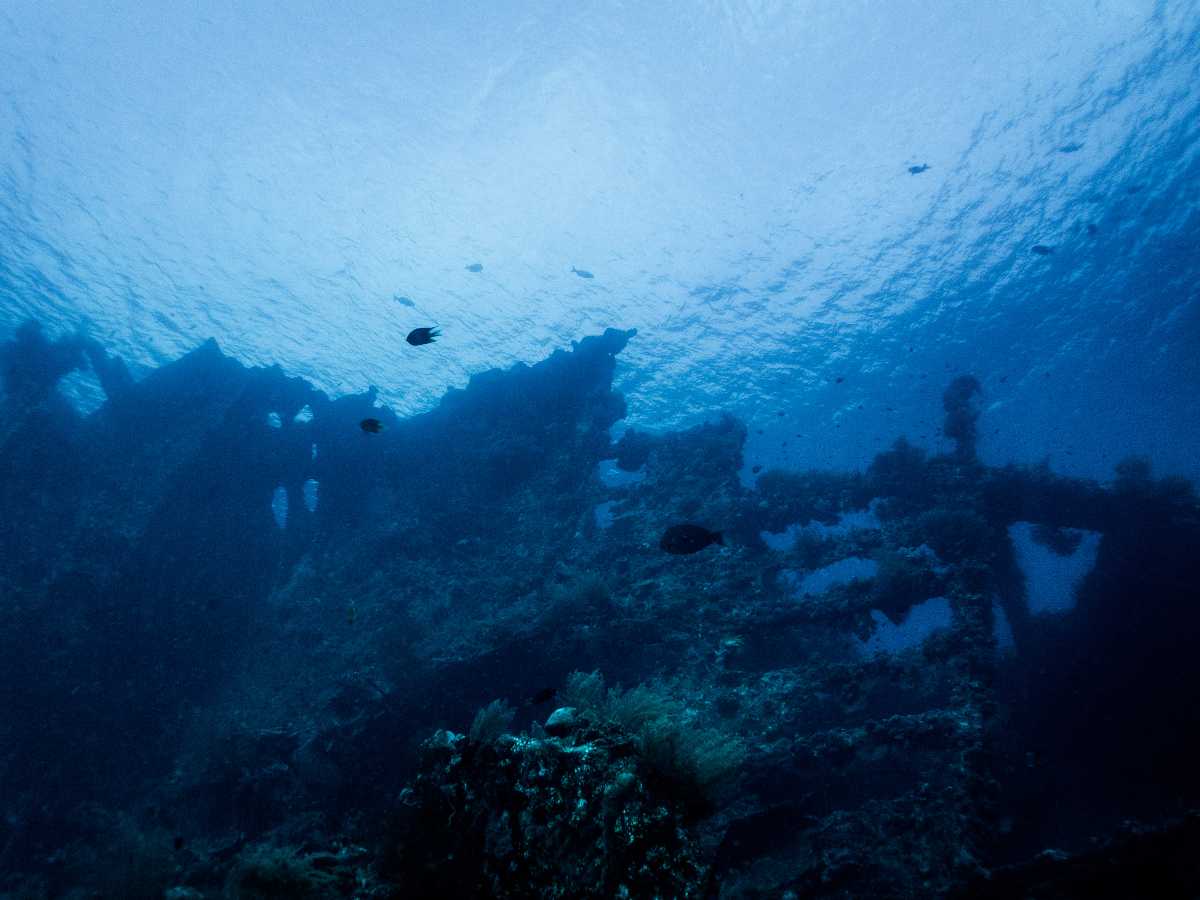 2. Candidasa Beach
This beautiful beach in east Bali offers plenty of dive sites on the small islands just off its coast, namely Gili Tepekong, Gili Selang, Gili Mimpang and Gili Biaha. Despite Indonesia's warm temperatures, this beach is one of the few scuba diving locations in Bali where the waters can get cold. The most popular diving site at Candidasa is Amuk Bay and the canyon. The fierce currents here have resulted in low coral growth, but marine life like white-top sharps and snappers continue to reside here. The topography includes black basaltic rocks that stand in contrast to the clear ocean water. Because of the strong currents, this site for scuba diving in Bali is ideal for advanced and experienced divers only. You can reach Candidasa by Jukung boat, the traditional wooden Indonesian sailboat.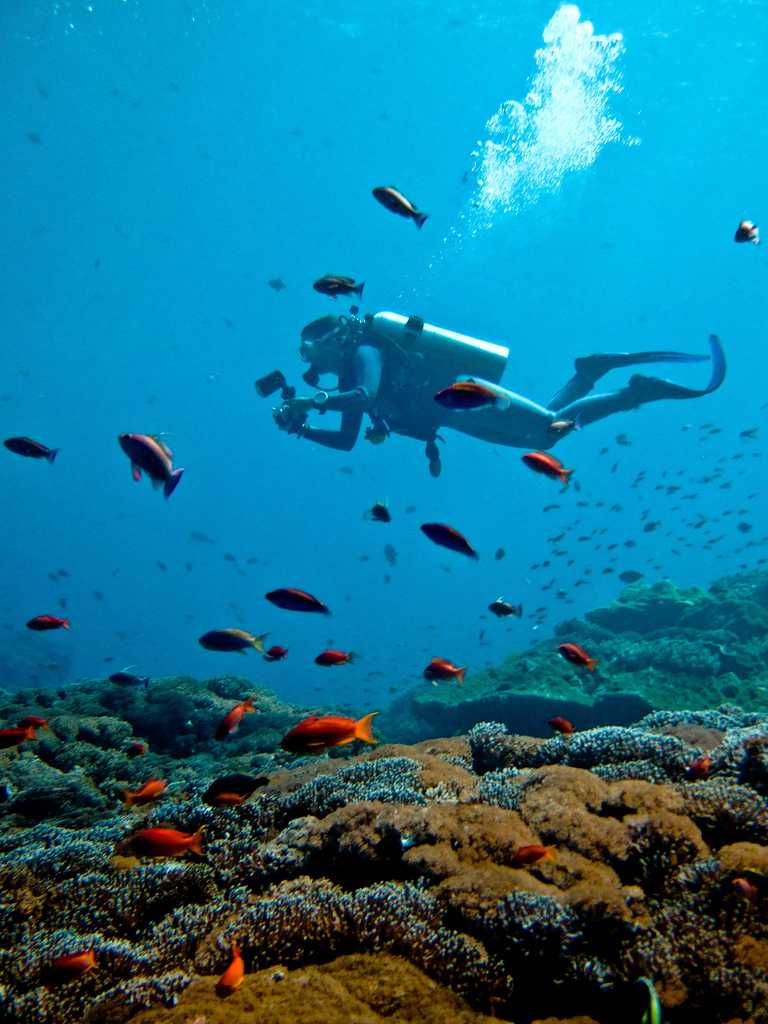 3. Amed Beach
About 25 kilometres from Tulamben, Amed Beach is well-known amongst keen divers. It was once famous for its traditional salt farming wherein seawater was poured into hollowed coconut tree trunks to dry in the sun after which white salt crystals were harvested by farmers. Today, this beach sees a huge footfall of divers eager to explore the seaside village of Jemeluk Bay. Amongst avid snorkelers and divers, the view of Jemeluk Bay with Mount Agung in the background is iconic. Small fishing boats continue to operate in the shallow areas of this bay, resulting in low coral life and some pollution, but the best areas are further into the ocean. At these spots, you can see schools of fish like white-spotted boxfish, emperor angelfish and lined surgeonfish. Amed Bed has plenty of hotels like Santai Hotel Amed and Arya Amed Beach Resort along with homestays for budget travellers.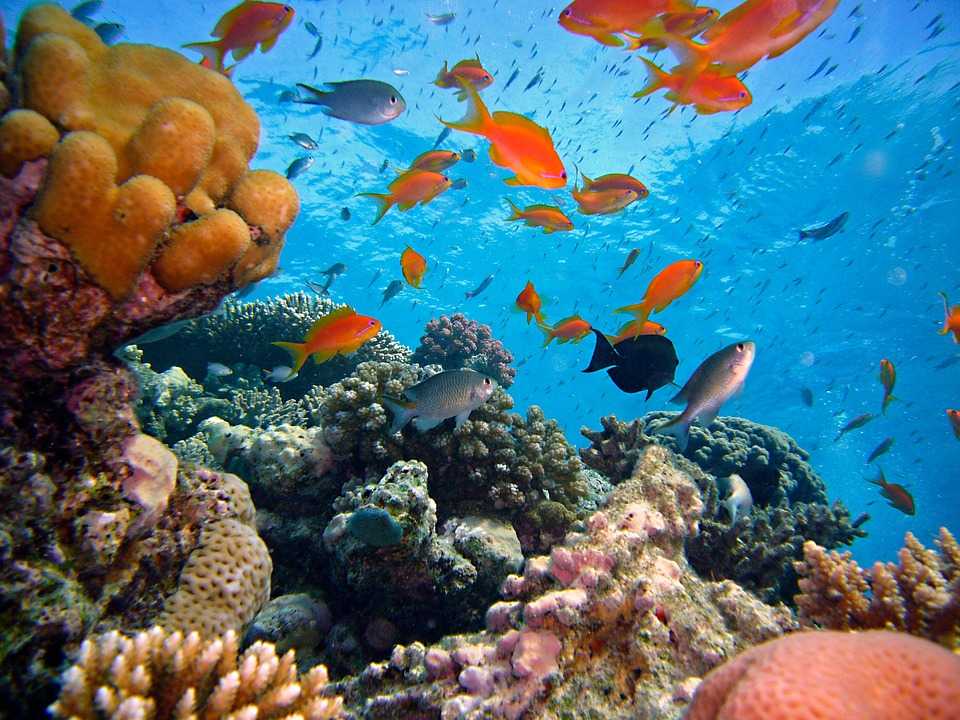 4. Menjangan Island
This island is a protected nature reserve that is part of West Bali National Park. It gains its name from the local name for the rare Javan rusa deer, 'Menjangan'. Spanning almost 4,000 hectares, it can be reached by boat and you'll need a permit to dive at this island, which can be obtained for around INR 200 at the park office. It is totally worth it, as scubs diving in this Bali island lets you see beautiful shallow reefs along with the 'temple wall' of the colourful reef. There's an eel garden on the seabed and the popular 'kapal budak' (anchor wreck) which is an abandoned boat almost 6-8m (20-25 feet) under the surface. At this site with calm swimming condition, you'll get to see frogfish, batfish and bannerfish in their natural elements.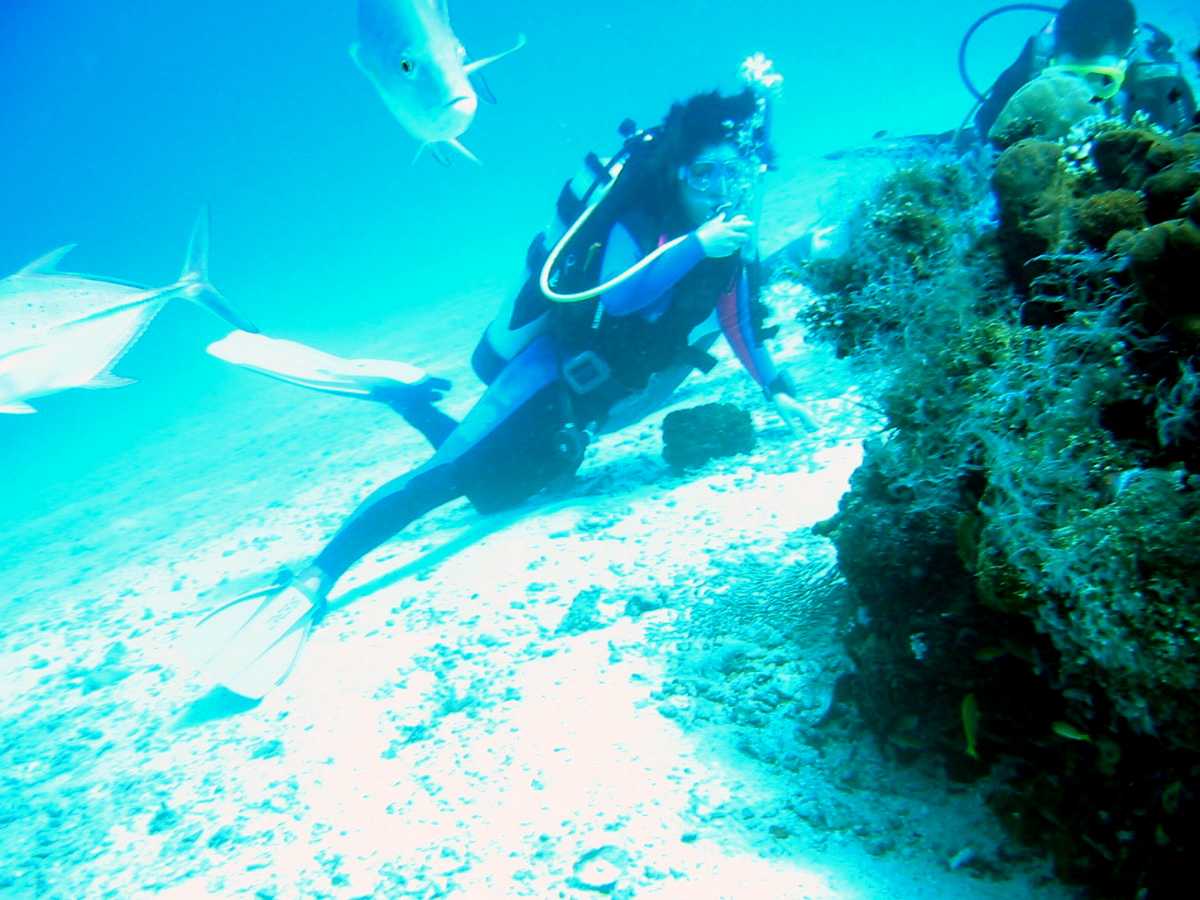 5. Puri Jati
This spot for scuba diving in North Bali can be found on the outskirts of Seririt village. It boasts of warm waters between 27-30 degrees all year round and flat, calm waves that make it ideal for beginner divers. Puri Jati has a gentle sand slope about 50m from the beach where you get to see shrimp, lionfish, and algae-covered debris. It's a popular site for muck divers and photographers who travel from around the world seeking the famous mimic octopus which imitates other creatures as a defence mechanism. Unfortunately, Puri Jati does not have a lush coral reef, but just 100m away is the Zen Reef. This reef has beautiful black sand and pretty, colourful coral at the deepest point of almost 20m (65 feet). This spot continues to be popular amongst fishermen, so we'd advise you to stay aware of fishing nets during dives here.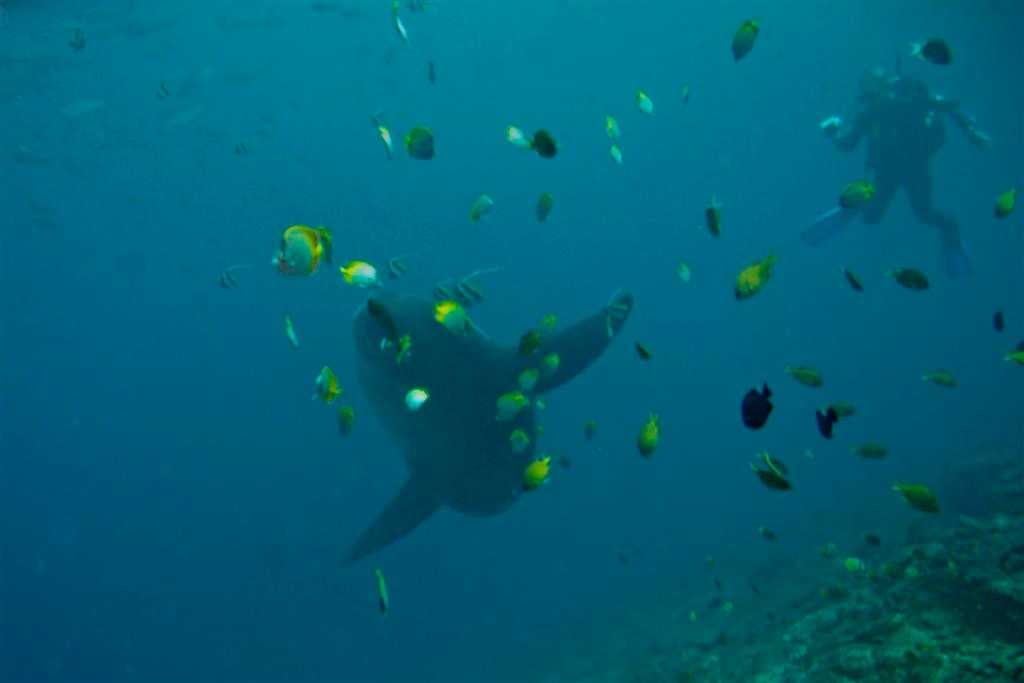 6. Pemuteran Bay
Pemuteran Bay
is home to the world's largest artificial reef project. This two-hectare site is a marine protected area. This scuba diving location in Bali has calm waves all-year round along with trickier, deeper spots, so it caters to different level divers. The main attraction at Pemuteran Bay is the artificial reef garden that has shrines and statues of goddesses to explore. At the seabed nearly 36m (almost 120 feet) below the water surface, you get to discover lobsters and sea fans. You have the opportunity to adopt a coral here, meaning that a small wire structure in the shape of your name is planted next to your coral and the reef project sends routine emails on your coral's growth and development. Not only does Pemuteran Bay offer beautiful diving spots, but it gives you a chance to engage with marine conservation!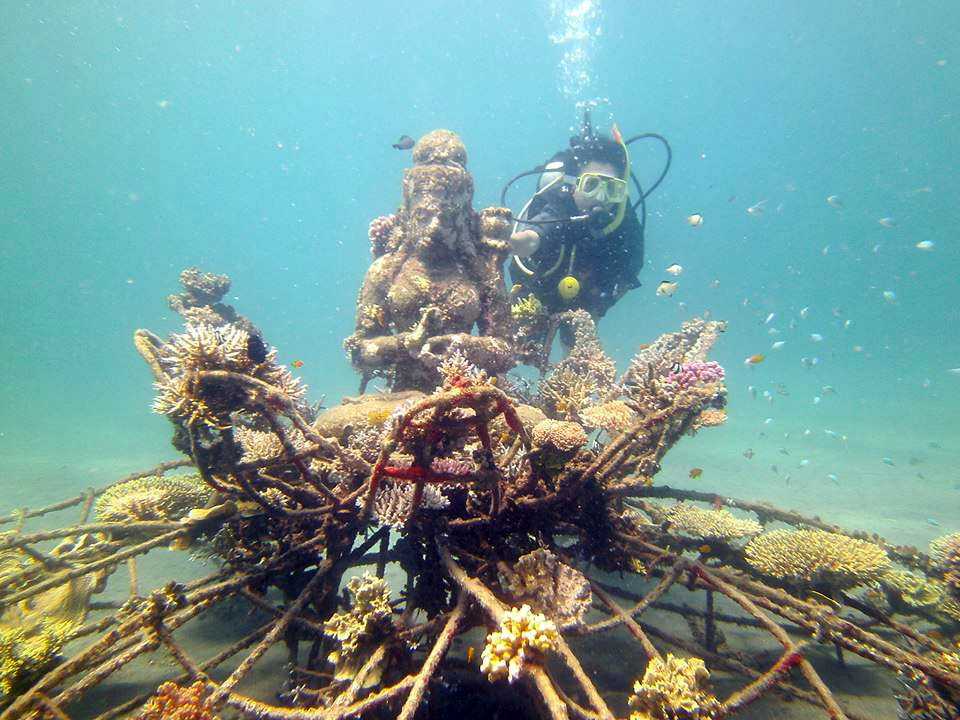 7. Nusa Penida
Located in south Bali,
Nusa Penida
is best reserved for advanced divers. Due to its location where waters meet the Indian Ocean at the Lombok Strait, it faces strong currents all year long. Manta Point, as the name suggests, is a lovely place to spot manta rays while Crystal Bay, although not too deep, is an interesting experience due to the strong currents. Another unique diving spot is the underwater cavern at 30m deep which loses light as you travel through, but at the other end, you'll encounter hundreds of bats on resurfacing inside the bat cave. At Nusa Penida, you get to encounter different types of sharks like the cat shark, black-tip sharp or, on some occasions, hammerhead sharks too! There aren't many dive resorts or tourist infrastructure at Nusa Penida itself, but there are plenty of boats that travel here daily.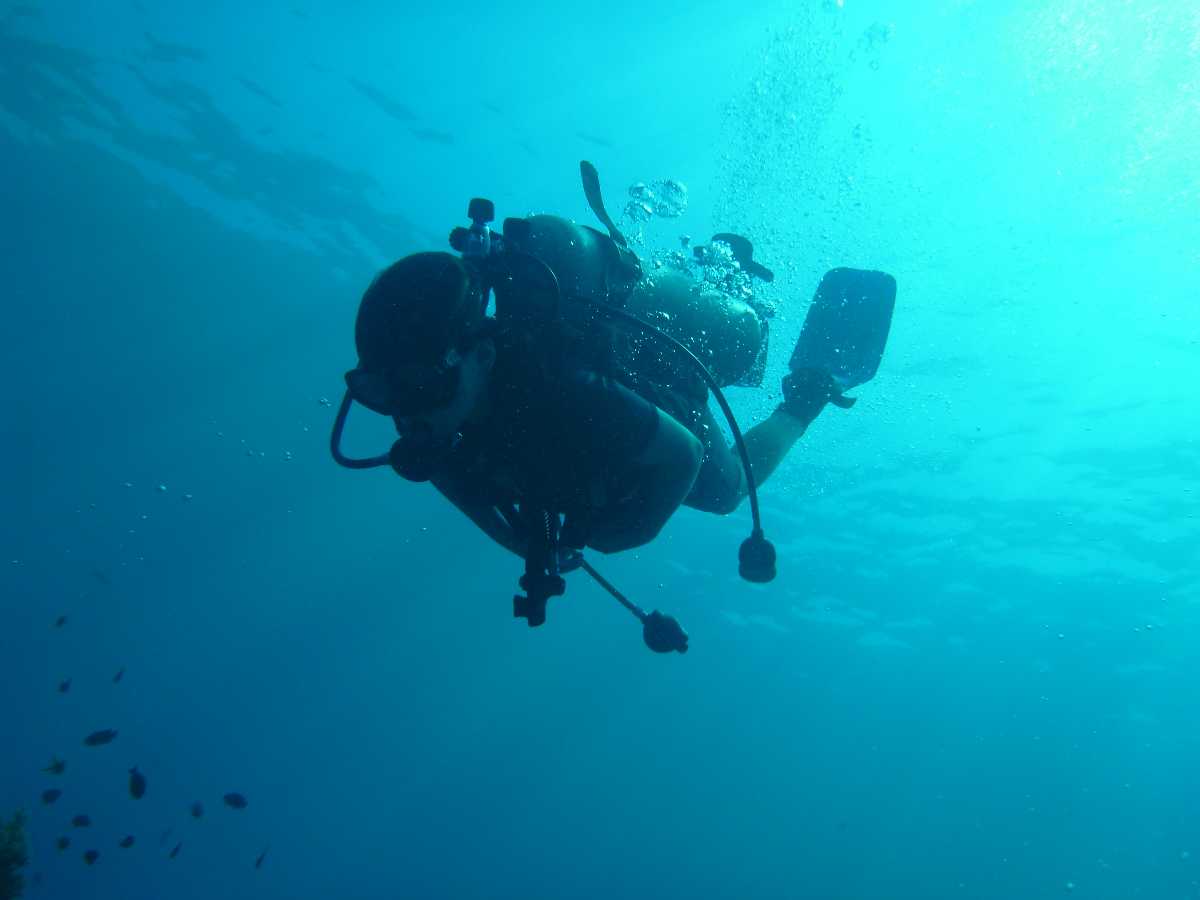 Best Time For Scuba Diving in Bali

Just like the case of most of south-east Asia, the best time to visit Bali and enjoy the scuba diving experience is between the months of June and November before the monsoon winds arrive. After this, from December to February (and sometimes March), Bali sees heavy rainfall. Streets become wet and mucky, markets often shut, and in the case of diving, visibility is reduced drastically. These months are considered off-season in Indonesia. However, some keen divers continue to visit during this time to avail off-season prices at diving centres and hotels.
In terms of temperature, Bali boasts of warm temperatures throughout the year. Even in the colder months of December and January, temperatures remain at around 25-29 degrees. So if you're keen on a warm, enjoyable dive in crystal-clear waters, then Bali is a great place to visit, especially in the summer months from July to November. Bali has high visibility in the water of 10m - 50m on average, especially during peak diving season.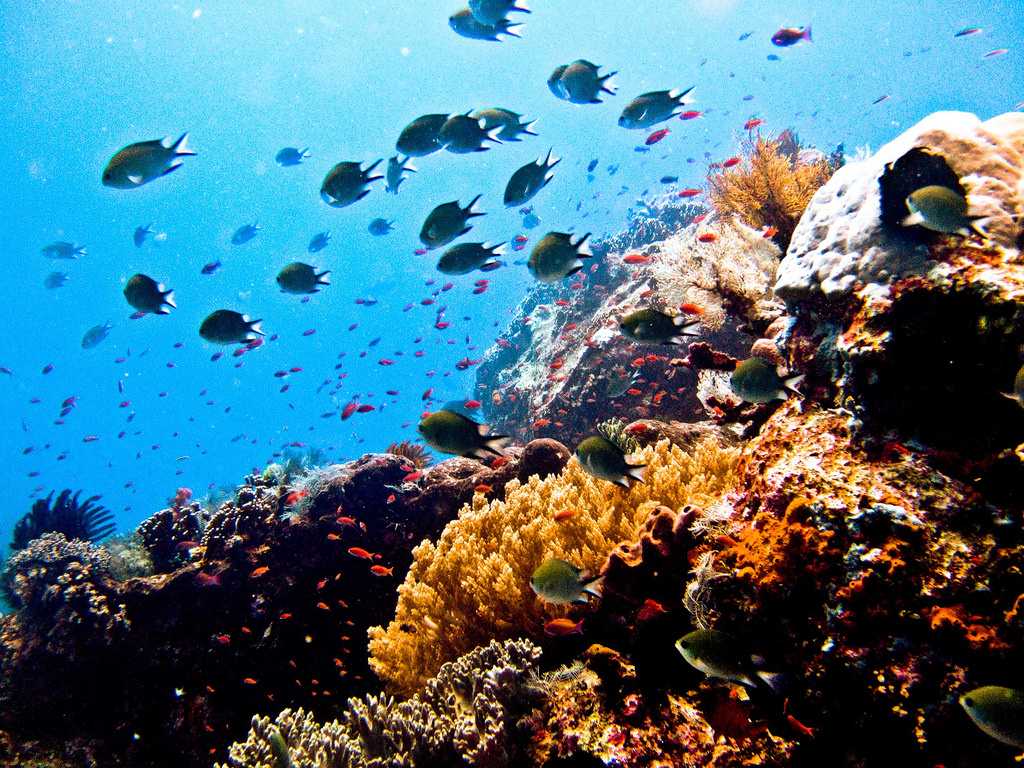 Budget For Scuba Diving in Bali
As with any activity, scuba diving has multiple experience levels. Based on this, you can avail certain packages from different dive centres in Bali. For beginners looking to try out diving for the first time, there are one-dive offers that are priced between USD 25 - USD 35 (INR 1,800 - INR 2,500).
If you'd like to take on a professional diving course with certification, the Professional Association of Diving Instructors (PADI) has many courses with certifications based on different ages and specialities. PADI centres can be found in Bali wherein you can take on an open water course for USD 275 - USD 290 (INR 19,000 - INR 20,000) along with advanced courses for USD 265 - USD 275 (INR 18,000 - INR 19,000). With enough experience, you can try PADI Divemaster courses for USD 800 (INR 55,000) onwards.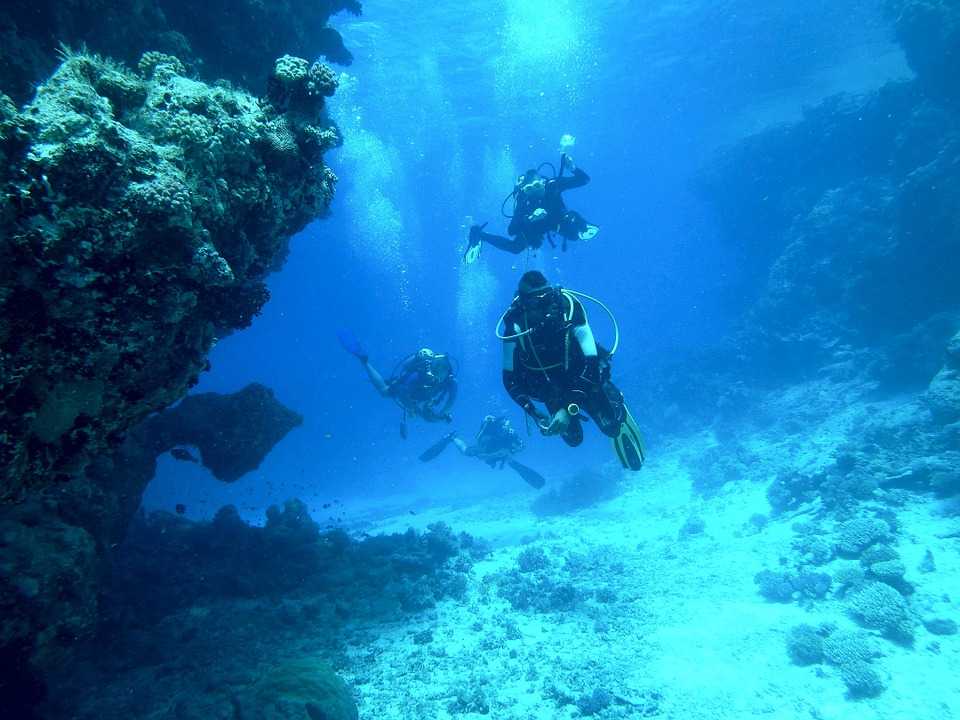 Centres For Scuba Diving in Bali
As a major hub of diving in Asia, there are plenty of diving centres in Bali. In the last few decades, these centres have become the hosts of many experienced divers, almost all of whom are PADI certified. Some of the best diving centres that you should consider are: Tulamben Dive Centre, Joe's Gone Diving, CV Bottle's Up, Blue Dive Bali, AquaMarine Diving, Dive Paradise Tulamben, Dive The World Indonesia, Manta Manta Diving, Paradise Diving Indonesia, Mimpi Dive Centre, Legend Diving, Orca Dive Club Bali and PADI No Fear Diving. Their fees include the required diving equipment like regulators, air gauges, masks, fins, and sometimes even cameras for your adventures. You can rent equipment daily or weekly as per your requirements.
When choosing a diving centre, don't go for the cheapest option alone. Instead, you should ask plenty of questions at the dive centre about the courses, diving sites, safety norms and experience of the divers. You'd be much happier with a well-trained diving team at a slightly higher price than an average team for the sake of a better deal. Moreover, even though diving centres go to great lengths to assure your safety in the water, you can never be too careful. Do consider diving insurance before you embark on a scuba diving trip!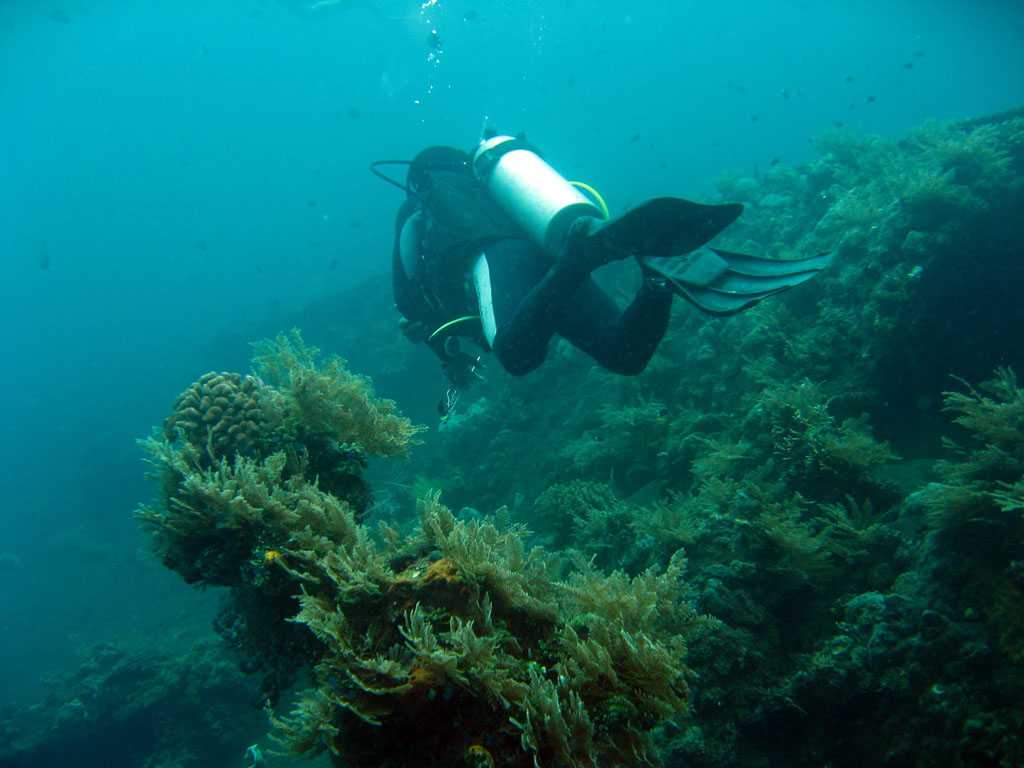 Additional Tips For Scuba Diving in Bali
There are some common medical issues associated with scuba diving such as dehydration and sunburn. Make sure to take proper precautions against the same.
Don't forget to listen carefully to instructions before taking on a dive. Most injuries (and in some cases, death) are the result of diver error which can be easily avoided with patience and paying attention.
In terms of the common fear that you'll run out of air, it's best to remember that it can happen, but with time and experience, you'll learn to check your air gauge regularly. In terms of emergencies, other divers often carry extra mouth regulators to share air till you reach the surface.
The best sites for scuba diving in Bali for beginners are Amed Beach and Menjangan because of the little to no currents in the water.
For advanced divers, Candidasa and Nusa Penida offer an interesting challenge.
Even if you've had a good dive on a particular day, don't move to advanced diving spots without enough experience or your instructor's nod of approval. Better safe than sorry!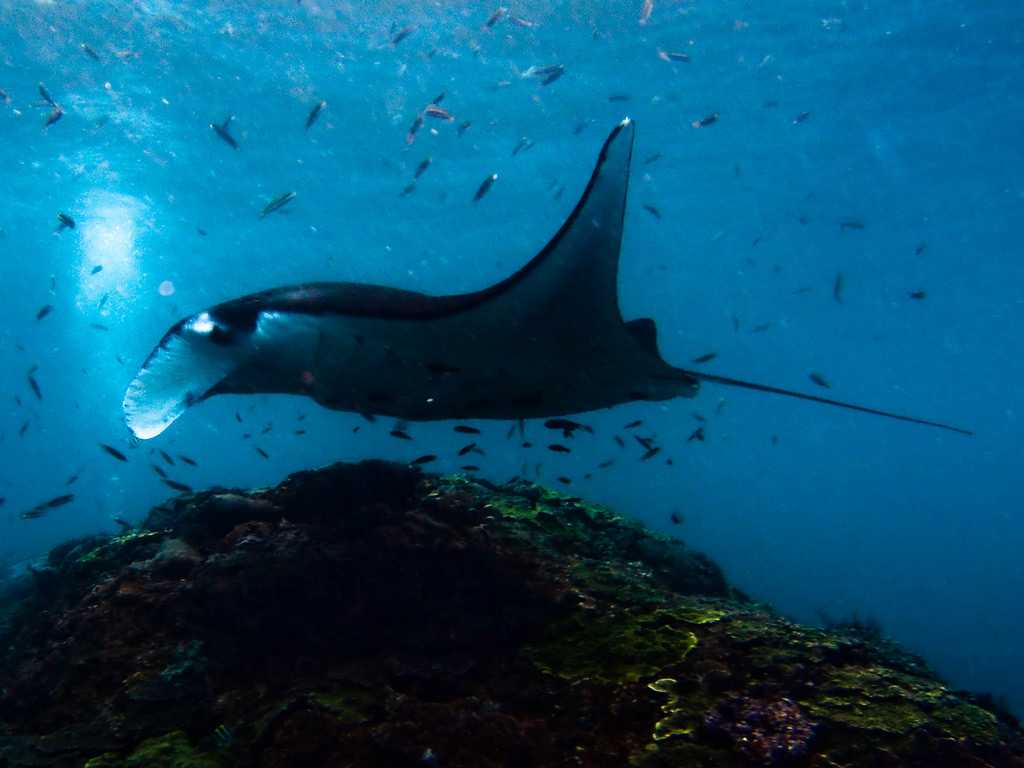 Scuba diving in Bali might be scary to some, exciting to others, but as an adventure sport, it's certainly something to try at least once in your life. Choose the right diving centre, diving site and packages based on your budget, experience and interest, and you're guaranteed to have a fantastic time in one of the most beautiful locations in the world!