One of the top surfing destinations in the world,
Bali
attracts millions of surfers every year to its turquoise waves. The Island of the Gods offers not only a cultural extravaganza, but a variety of surf spots for all levels and budgets. In fact, with a plethora of surf schools, pro-surfers and a vibrant culture of surfing in Bali, it is one of the best places in the world to learn surfing at. The dry season from April-August is the ideal time to ride the waves. Whether you're a newbie looking for quality training or an advanced surfer seeking some challenge, Bali's beaches have it all for you.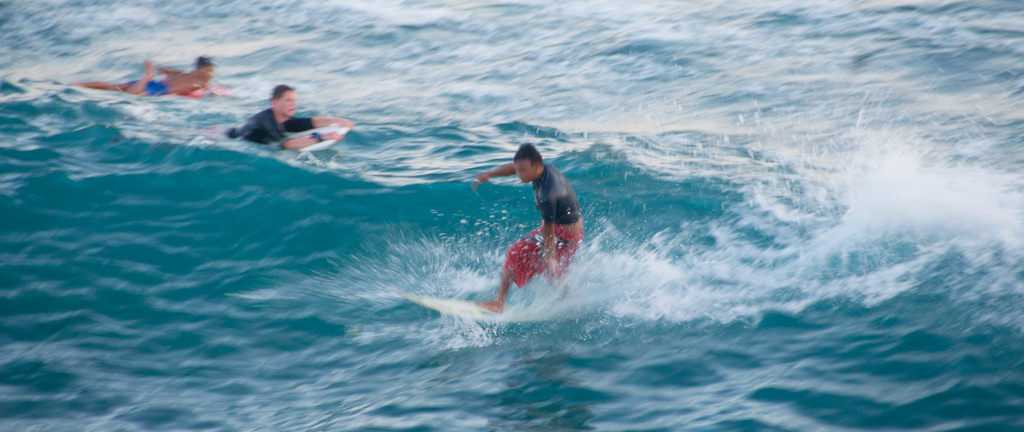 Equipment Needed Before Enrolling at a Surf School in Bali
The International Surfing Association mandates the following facilities to be provided by official ISA registered surf schools:
Soft-core surfboards for beginners
Wetsuits
Safety helmets (on request)
Water-resistant sunscreen
Comprehensive first aid kit
Uniformly coloured rash vests for participants
Area flags or markers (unless prohibited by local authorities)
Whistle
Rescue board
Mobile phone
Best Beaches for Surfing in Bali for Beginners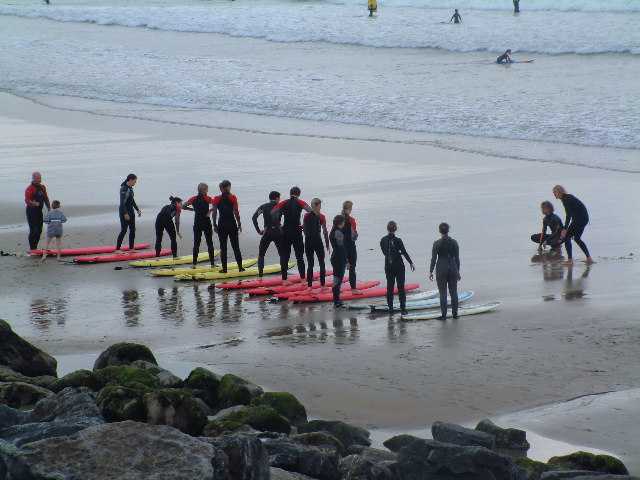 Best Beaches for Surfing in Bali for Beginners
One of Bali's most famous surf spots, Kuta beach is a great option for beginners looking test their newfound balance. Shifting sandbanks, currents and rips ensure that you're always trying to adapt to its changing conditions, which makes it the perfect training ground to try out surfing in Bali. But more than the waves itself, its the atmosphere that draws rookies here. Most of the surfers at Kuta are beginners, which makes them humble riders. They're content knowing that they're learners, which means you don't feel like you're competing or trying to outdo someone constantly while surfing. Check out the Odysseus Surfing School while you're here. It's supported by Oakley and the Academy of Surfing Professionals Australia, and has experienced instructors who will prepare you thoroughly so that you're out on the waves within the first few classes itself.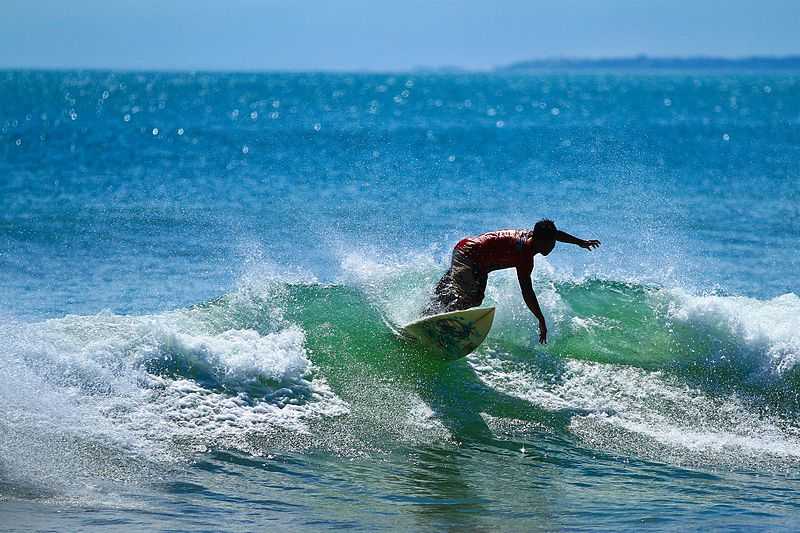 Sister beach to Kuta, Legian is accessible via the same Jalan Pantai road and is another favourable option for rookies surfers. With an average of one to three feet waves, this surf spot offers longer rides than Kuta, this beach is a great choice for surfing in Bali to get comfortable riding the waves. Rip School of Surf at Legian is one of the leading surf schools in Bali, where you will gain a clear understanding of form, technique, and positioning within 4 hours of classes. All requisite gear is also provided to ensure the rider's safety. Once you're done with water, you can head back to the land for some of Legian's fresh fruit.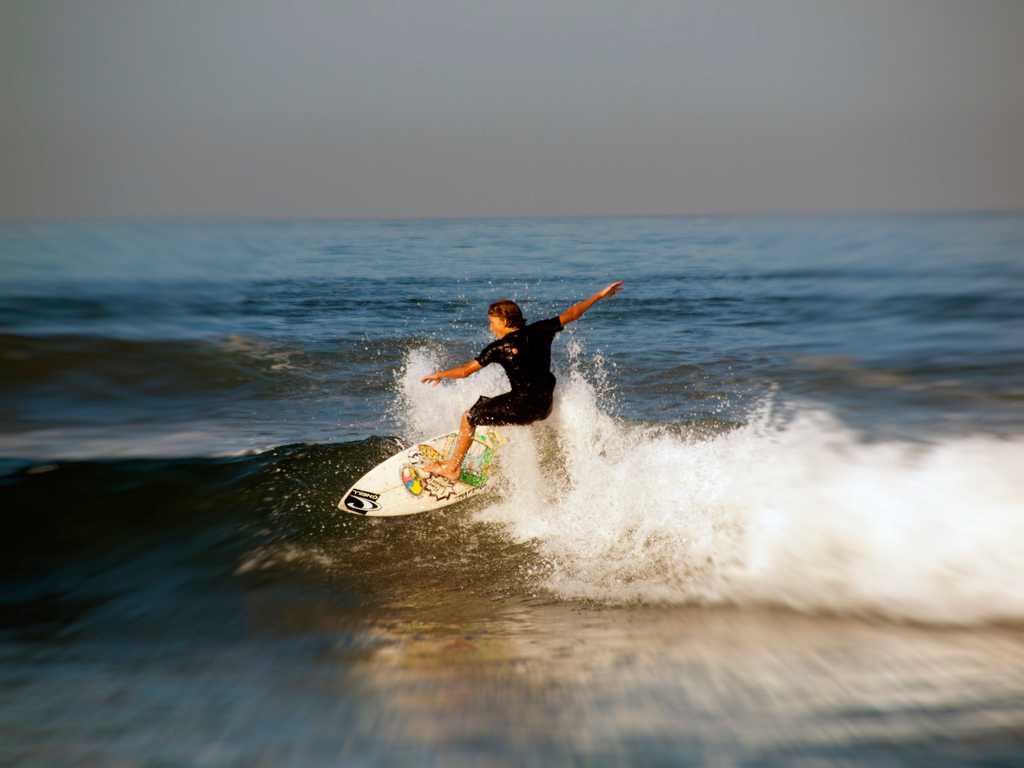 3. Canggu
The coastal village has gained popularity amongst surfers in the last few years for the variety of surf spots found here. Pantai Batu Mejan in Canggu, or Echo beach as its more commonly called, attracts sea-lovers from across the world. A variety of waves can be found here, from slow walls to forceful peaks. Featuring a flat rock bed and waves that stay under six feet, Echo is a favourite haunt of all levels of surfers. However, there are no lifeguards here so ensure you've gained a certain level of mastery before heading out here. Canggu surf school is possibly the best school for surfing in Bali; they offer one professional instructor for every two participants so that newbies receive the best possible training. All the fundamentals of currents, shore breaks, lulls, paddling and recognising the peak of a wave are taught.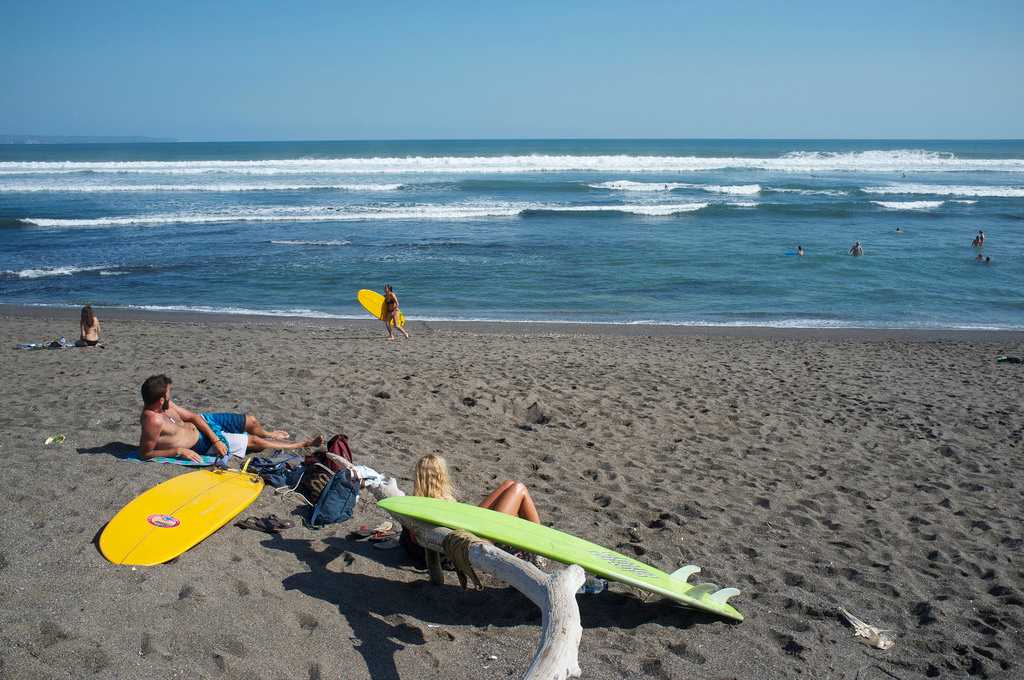 Best Beaches for Advanced Surfing in Bali
Probably the most synonymous with surfing in Bali, Uluwatu is on every surfer's map across the globe. You will find surfer of all levels admiring the waves, as the pro-surfers take on the challenging waves crashing at this scenic spot. Home to five breaks - Bombie, Racetrack, Temples, Peak and Outside Corner - each of which are an exciting challenge. Surfing at Uluwatu is considered by many surfers as a rite of passage and a must-visit.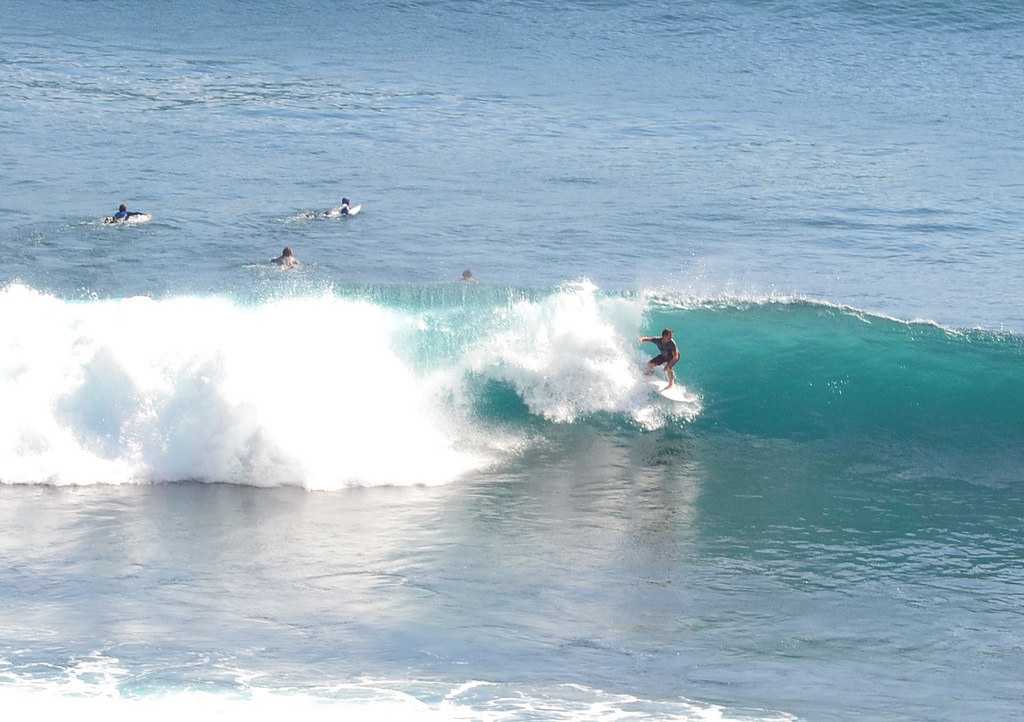 Located on the Bukit peninsula, Balangan beach has recently become a playground. Featuring one of the longest left-handers breaks that range from 4-8 feet and powerful, consistent, long swells, this beach is now one of the choicest surf spots for pro surfers in Bali. Under perfect conditions, the beach offers big walls and few barrels, which are coupled with pristine white sand and seaweed covered rocks. To get more water over the flat reef head, it's best to come when the tide is incoming.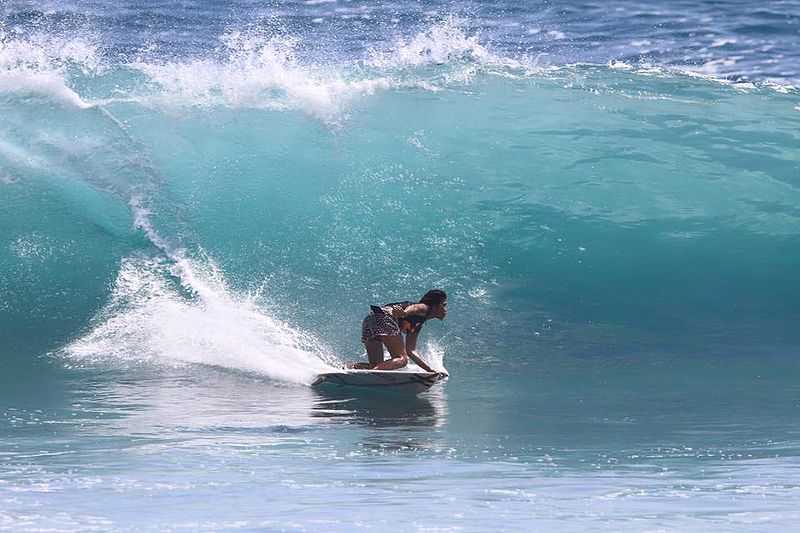 The name itself was the biggest draw for advanced surfing in Bali, where it was believed to be 'impossible' to reach the break and conquer its waves. Now it seems to have become somewhat easier, and you can refuel yourself from one of the several warungs along the coastline. The beach offers three peaks or takeoff zones, and the waves average two to five feet. The long left-hand waves, with powerful swells and consistent barrels, make this one of the favourite surf spots for pros. Under perfect conditions, you can even ride for 300m. The panoramic view and rock formations add a cherry on top.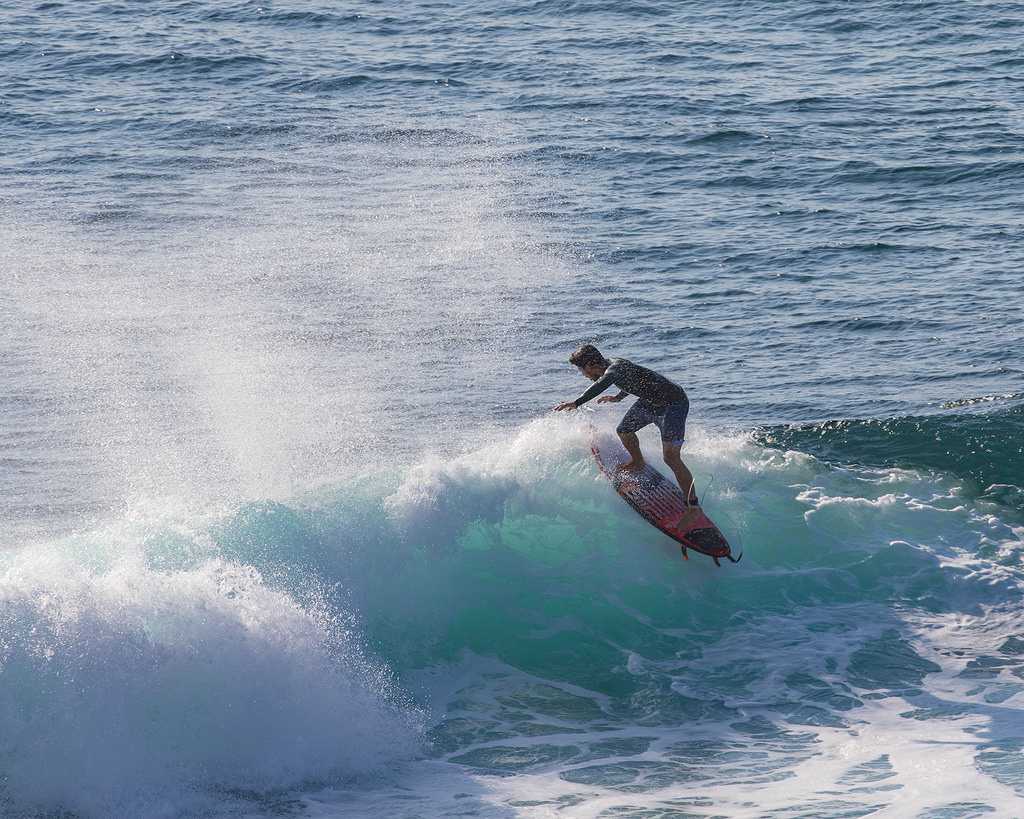 Padang Padang is another famous spot for surfing in Bali, known for its hollow rock entrance that opens onto a hundred-metre long stretch of white sand. Waves are powerful and average four feet going all the way up to ten feet.  Sharp coral reefs dwell under the waves, and break onto the rocks at times. The breaks are consistent here, but surfing at Padang Padang is not recommended during low tide. Tubes, speed, and hungry barrels characterise this beach. The Rip Curl Cup Padang Padang, a prestigious international surfing competition is held here regularly.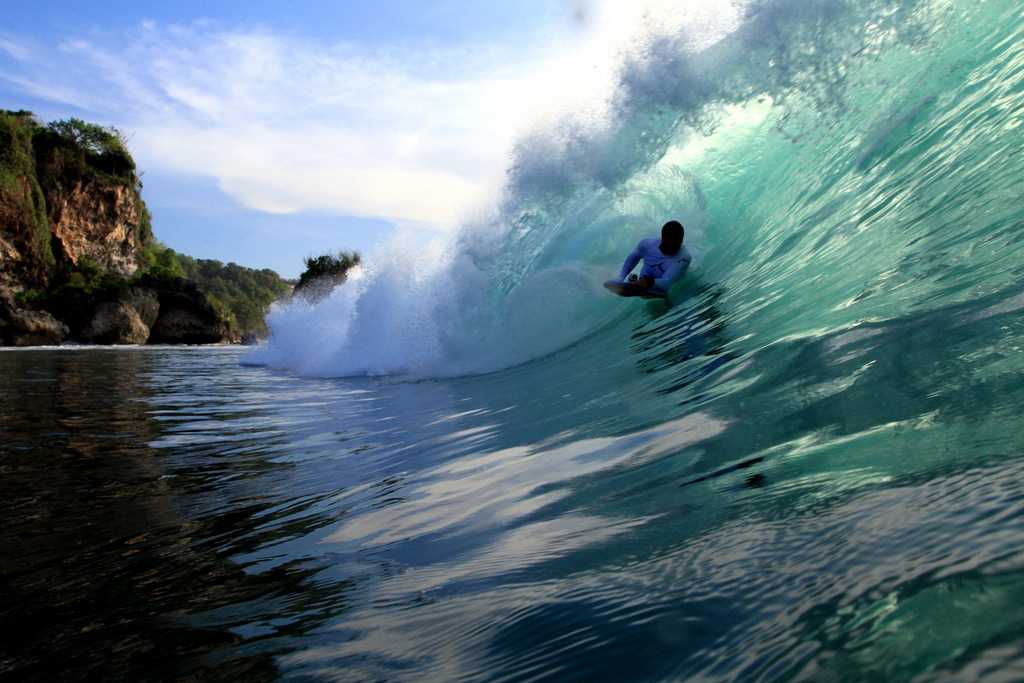 Cost of Renting a Surfboard in Bali
Generally, renting all kinds of surfboards (softboards, Mini-Malibus, Malibus and Longboards) costs the following:  
1 Hour (hire): IDR 50,000
1 Day: IDR 100,000
1 Week: IDR 600,000
2 Weeks: IDR 1,000,000
Ding Care
An integral part of the surfboard, proper ding maintenance can ensure safer surfing in Bali. Make sure you dry the foam completely once its out of the water, or the board will begin to delaminate. Pesky dings can shorten the lifespan of your surfboard significantly, so its best to stay prepared with a mini ding repair kit. Reputable brands include Solarez Pro Travel Kit, by Phix Doctor, Dura Rez, and The Ding All Standard repair kit. However, for severe damage its best to take your board to a professional ding doctor. The Naruki Surf Shop in Kuta is renowned for its repair specialists who have expertise in bringing all surfboards back in tip-top condition.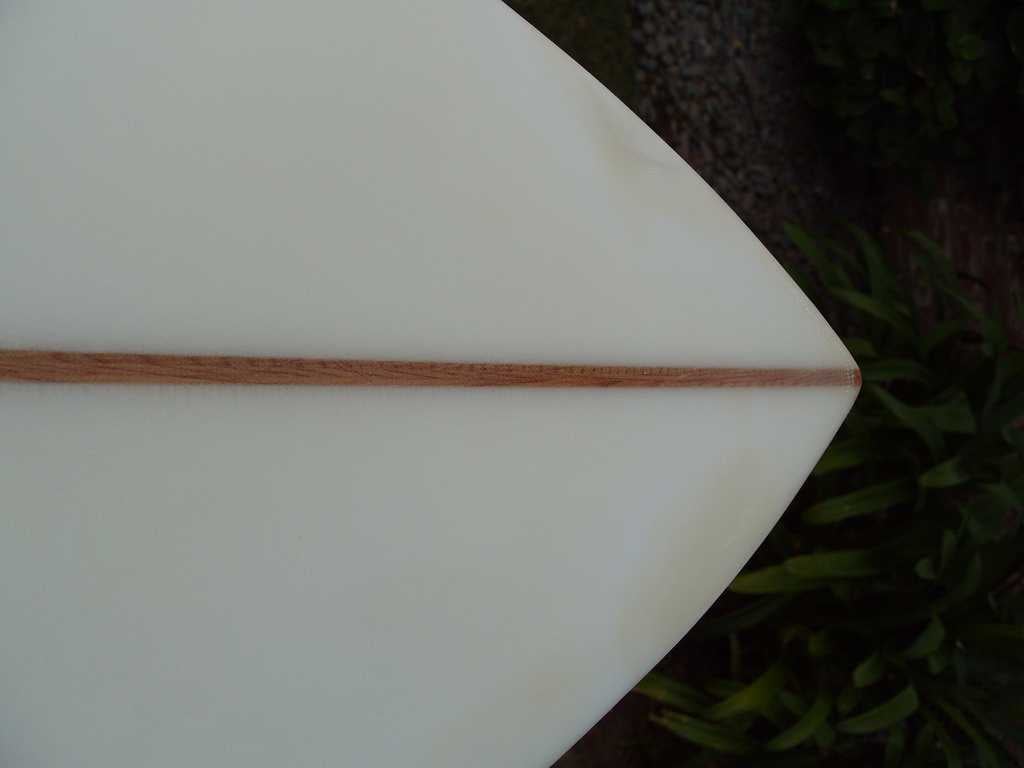 With so many beaches to choose from, surfing in Bali is definitely a must-do for all kind of surfers. Everything that one needs to surf is available easily, whether its boards, coaches, rentals, repair shops, and a variety of waves to suit every level. All one needs to bring with them is an adventurous spirit, and a love for the Sea, Surf and Sand and take advantage of the surf season in Bali!