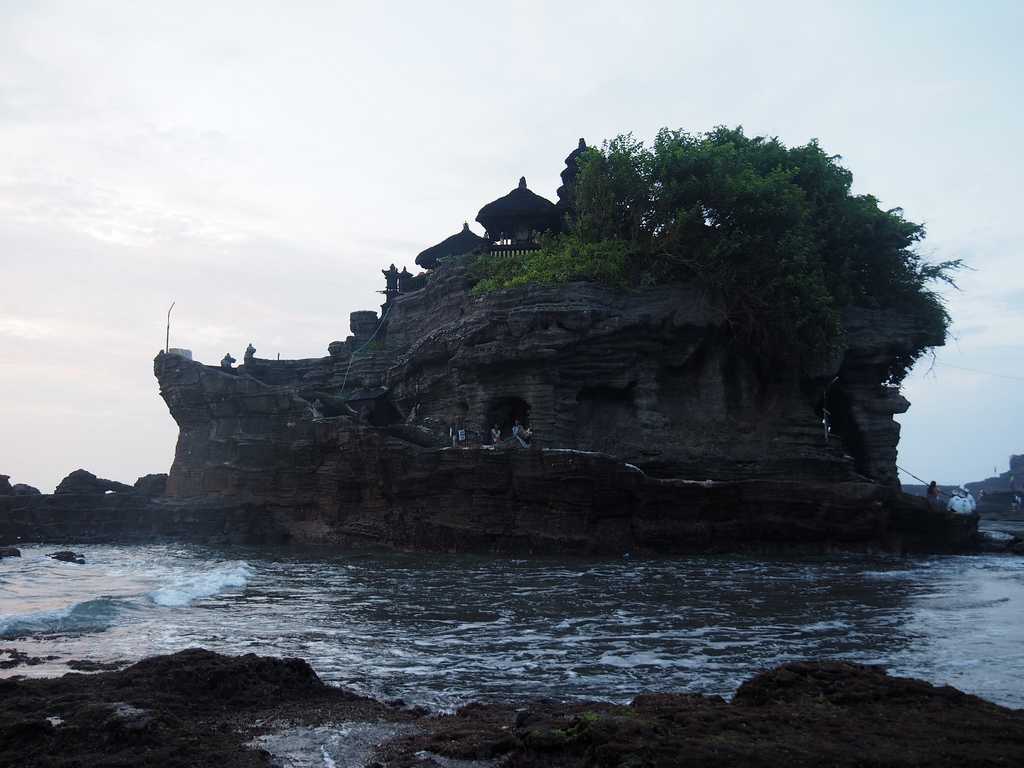 Tanah Lot is believed to have been conceived by a 16th-century Hindu traveller and a religious figure called Danh Hyang Nirartha. While travelling through Bali, he sought shelter on a rock on Tabanan's coast. This rock was locally known as 'Gili Beo'. While resting there, he was visited by local fishermen who offered him food and gifts. After spending a night on the rock, and being overwhelmed by the calming spirit of the area, he told the locals to build a shrine there to worship the Balinese sea gods. At first, Nirartha's idea for a temple saw resistance from the local chieftain.
However, Nirartha is believed to have won him over through the miraculous act of moving Gili Beo out to its current position in the sea with his own hands. It was on this rock that the temple Tanah Lot was built for the deity Dewa Baruna, the sea god. Before leaving, Nirartha gifted the local chief with a kris (also spelt keris), an asymmetrical Indonesian dagger that was believed to have magic powers.
Restoration of Tanah Lot
In the 1980's, there were signs of erosion on the stone temple and it began to slowly crumble. Much of this is attributed to its location on the ocean, the rock facing rough tides for decades. Through a loan from the Japanese government, Bali authorities began restoration of Tanah Lot. Much of the eroded rock was replaced with artificial rock and other supervised renovation. Until 2014, the inside areas of the temple were out of bounds as well because of restoration work.
In 1986, concrete supports were installed along the Tabanan shore as protection, along with concrete tetrapods to redirect waves further down the coast. Unfortunately, not only did this impact the aesthetics of the temple area, but it caused an accumulation of sand along the shore that affected biological life. Through assistance by the World Monuments Fund, there have been changes implemented such as fencing around the temple and creation of 'zones'. The main zone includes the sacred building, the middle zone for religious activities, and the low zone specifically designated for tourists.