Like most Balinese Hindu temples, Tirta Empul is divided into three sections - The Nista Mandala (outer section), The Madya Mandala (middle section) and The Utama Mandala (main section).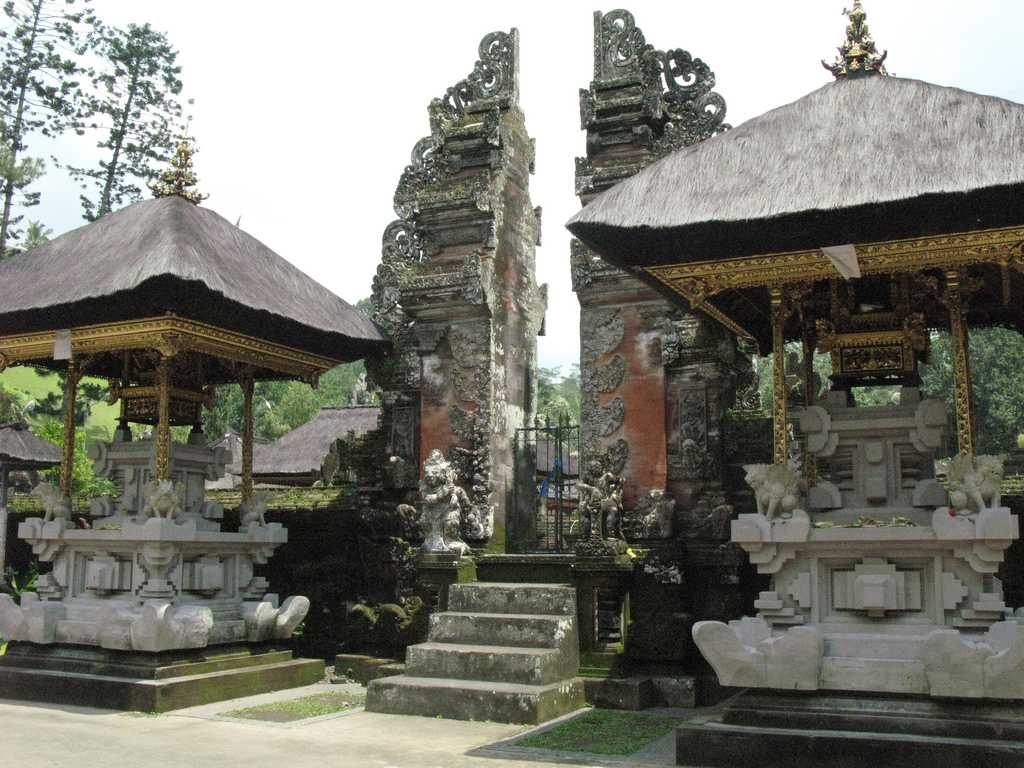 The entry into the temple is through a beautiful split gate called the Candi Bentar. On both sides of this gate are statues of Dwarapalas or the Guardians of the gate. The Candi Bentar leads into the outer courtyard. Enclosed on three sides by a giant stone wall, the outer courtyard is where tourists get their first whiff of Tirta Empul and can buy local goodies from small stalls.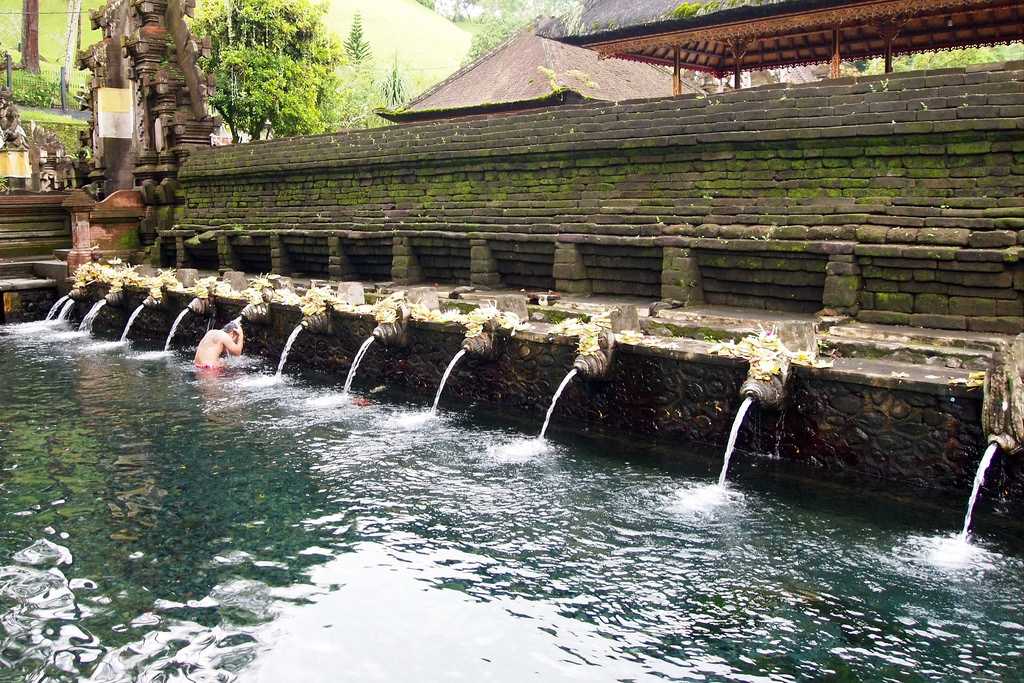 Next comes the inner courtyard or The Jaba Tengah - the main attraction of Tirta Empul. This area consists of two gorgeous rectangular pools carved out of stone. Both pools are filled with holy spring water that is released from 30 waterspouts. These are Tirta Empul's famous purification pools.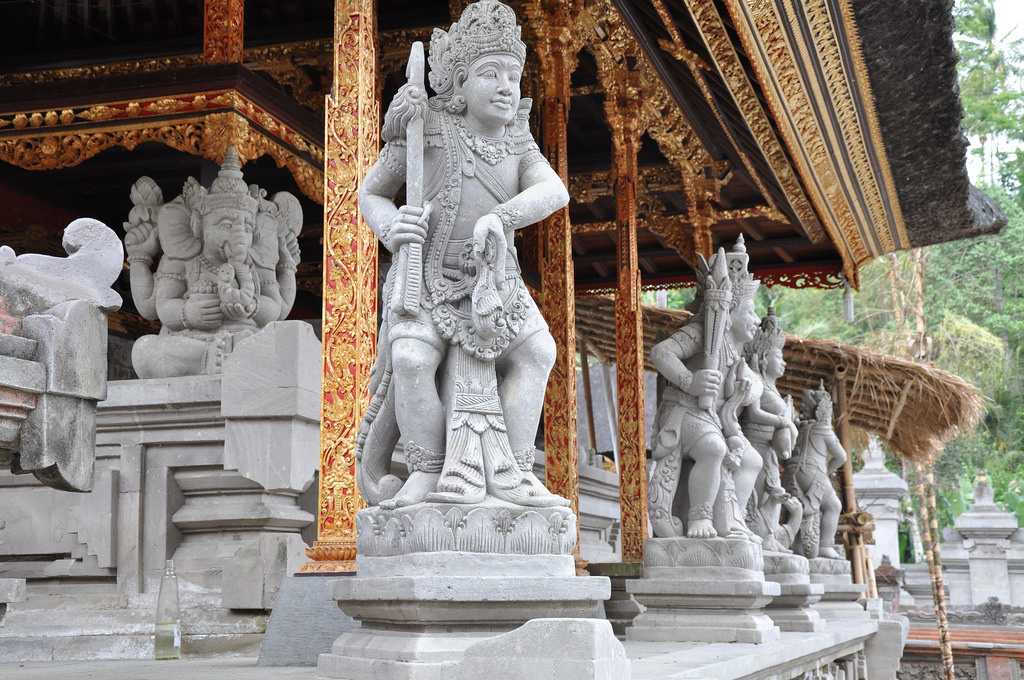 Behind the pools is the main temple area, The Jeroan. Here the devotees make offerings to the shrine of Brahma, Shiva and Vishnu. It is the quietest and most peaceful part of the temple.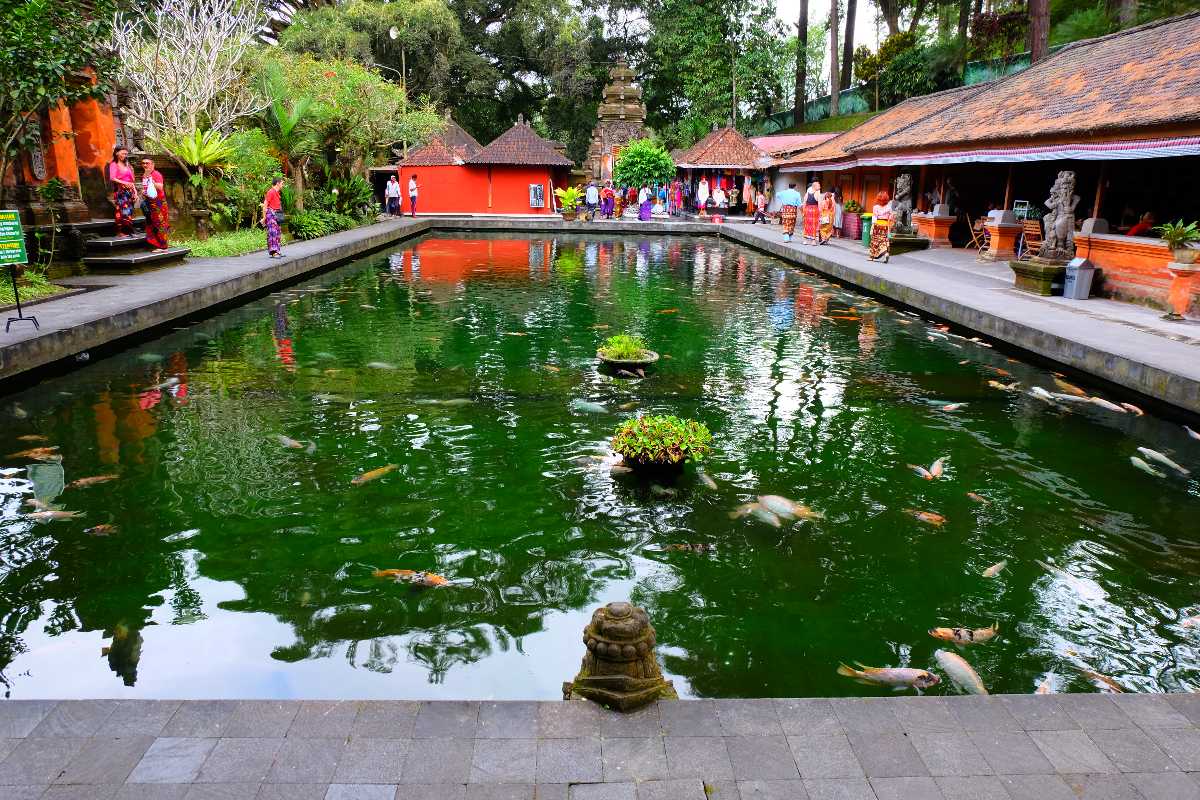 The last section of the temple is the Koi Pool, and is one of the most beautiful sites in the area. Thousands of colourful Koi fish swim in the serene water of this blue pool, glittering like a diamond under the bright afternoon sun.