An adventurous spirit and a holiday in
Bali
go hand in hand. From surfing and paragliding to cliff jumping and zip lining-Bali has a lot of ways to get your adrenaline pumping. The island province is the perfect destination for extreme sports. Here's a list of the best adventure activities in Bali to get your heart beating fast: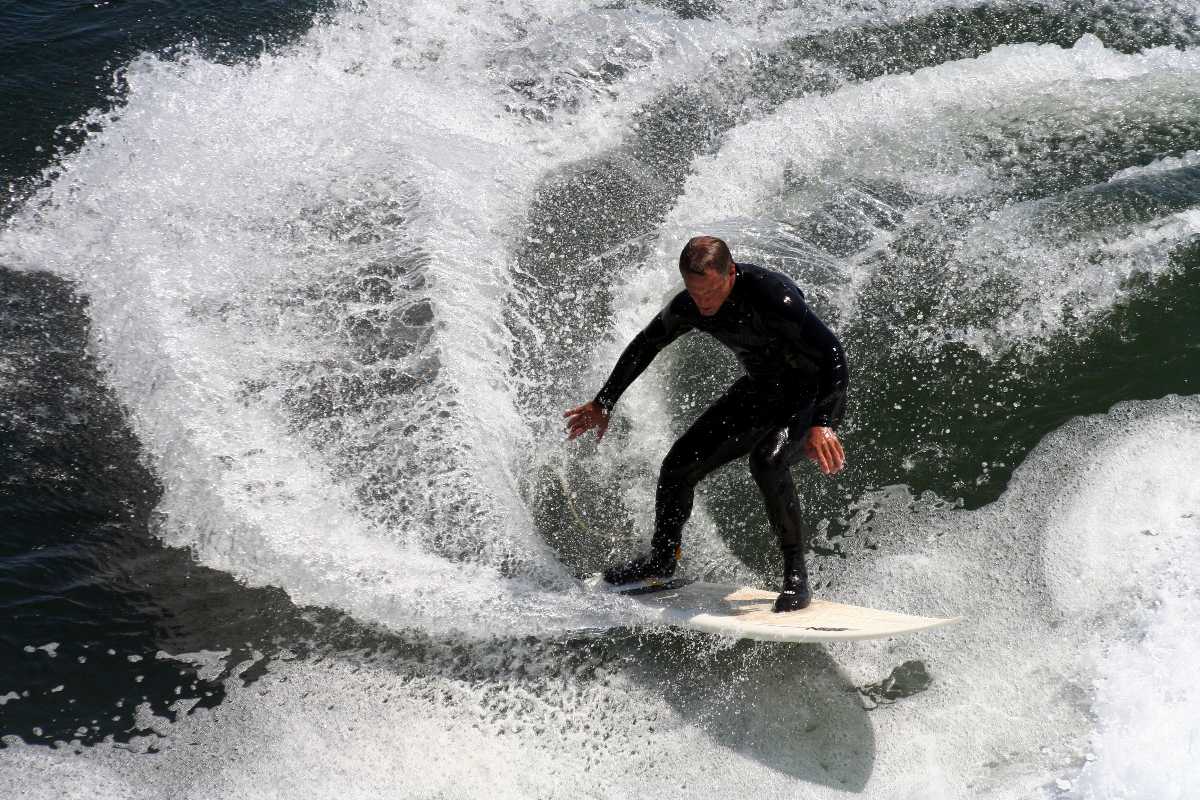 Sun, Sand, Surf - the three words that sum up almost all of Bali's beautiful beaches. Surfing schools offer courses for both beginners and intermediate surfers. For beginners, the best places to learn how to ride a wave are Kuta, Legian and Seminyak. These popular hotspots for adventure activities in Bali have leisurely waves that make it easy to paddle out and find your balance, and a number of surf schools to get you started. Odyssey Surf School in Kuta and Rip Curl School of Surf in Legian are some well-known ones. For advanced surfers seeking a challenge, beaches along the Bukit peninsula have some serious reef breaks and larger curls. Suluban and Padang Padang have waves that average over four feet. Uluwatu and Impossible are also some great options to consider, with their scenic beauty and consistent barrels. And if you're bored of this, try some variations of the activity! Kitesurfing, windsurfing and stand-up paddleboarding are exciting alternatives to surfers wishing to try out something new. 
Where: Kuta, Seminyak, Legian, Uluwatu, Padang Padang
2. Zip-lining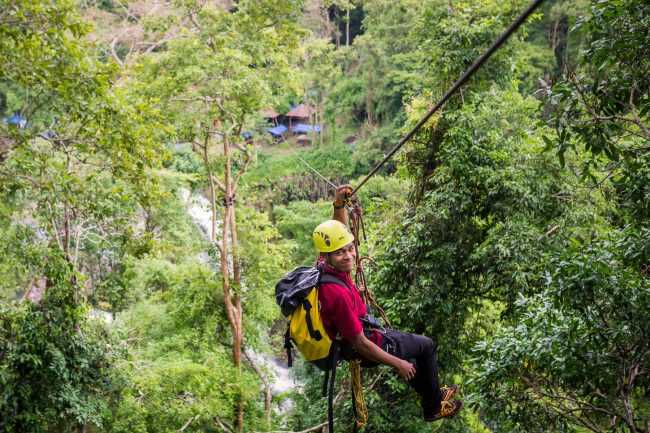 If zooming over Bali's dramatic landscape on nothing but a cable and a harness attached overhead sounds great to you, then zip-lining is one of the best and most popular ways to truly take in Bali's stunning environment. Ziplining in Bali is fast becoming one of its favourite adventure activities and numerous trustworthy operators offer zip-lining at very affordable prices. Zipping through the canopy line gives you a unique bird's eye view of what's going on on the ground below and takes you through some amazing tropical jungle foliage.
Prepare to spend: IDR 200,000 onwards
Where: Nusa Ceningan, Badung Regency
3. Flying fish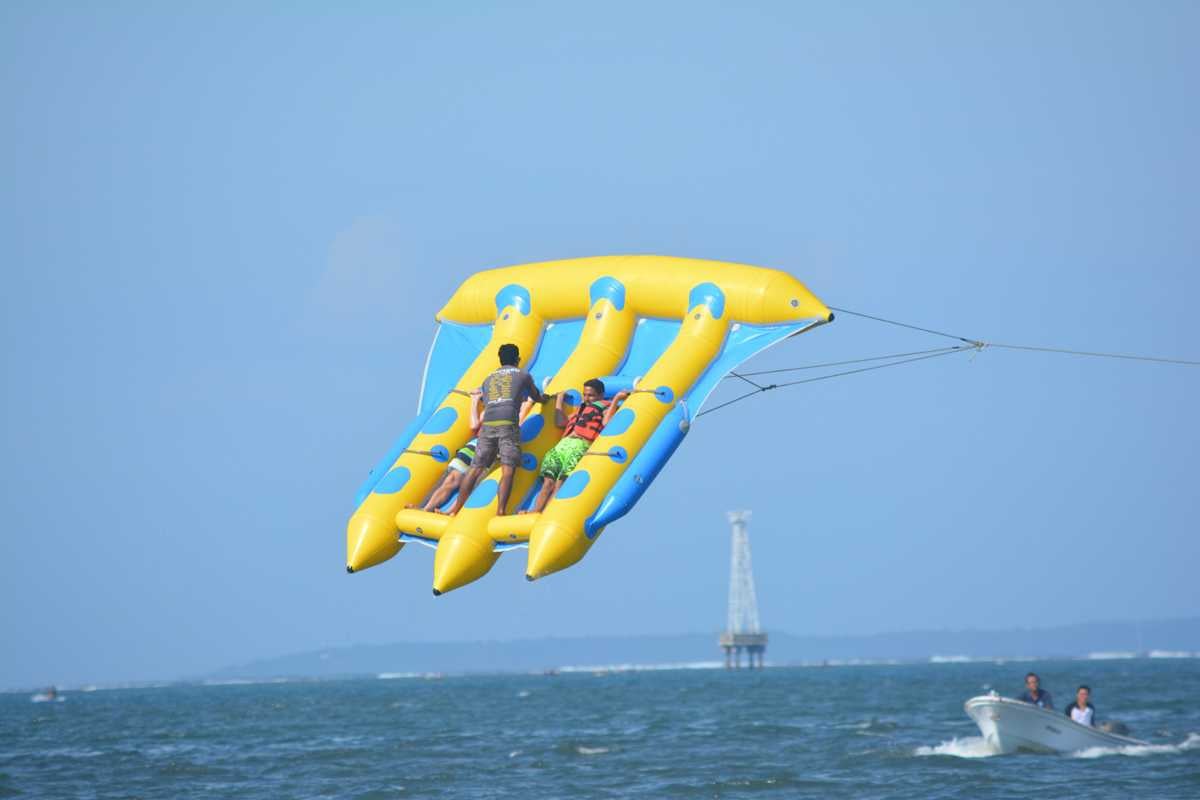 A relatively new addition to the list of adventure activities in Bali, Flying fish takes you high up into the sky and lets you 'fly' over the ocean. A merger of three banana boats, the fins at the end make this rubber boat resemble a fish. It usually accommodates three persons- a guide and two passengers- to maintain optimum balance in the air. It's tied to a speedboat which then pulls the flying fish about 2 metres up into the air, depending on the wind speed. The experience of hanging onto a rope as you fly over the water is thrilling, to say the least. The best place to experience this is at
Tanjung Benoa
Beach in
Nusa Dua
. 
Prepare to spend: IDR 220,000 onwards
Where: Tanjung Benoa Beach
4. Hiking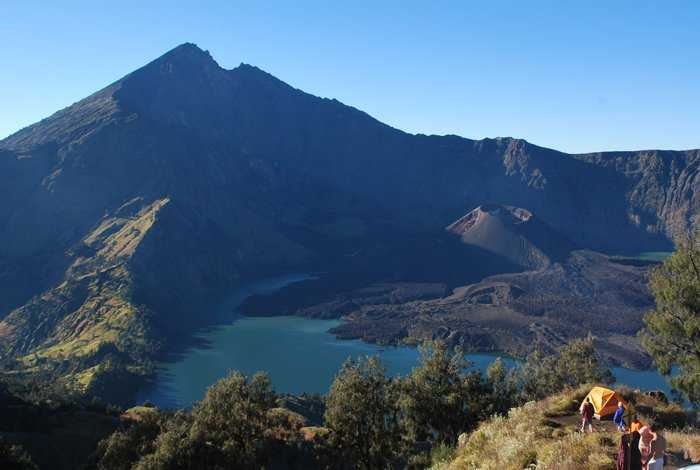 Bali is very popular for its beaches and ancient temples, but for people looking for some adventure, it has some fantastic hiking trails. The weather is warm and mostly sunny. The hike trails take you close to volcanoes and thick jungles, and you feel like a new person in nature's lap. There are many artificial trails as well as natural trekking routes that make for healthy interaction between humans and the environment. Rainforests, beaches and volcanoes, Bali offers everything at once. Hiking across hills, rivers and paddy fields is quite an unconventional way of exploring a destination. Hiking in Bali will leave you will lifetime memories and some great snaps for your travel journal!
5. Flyboarding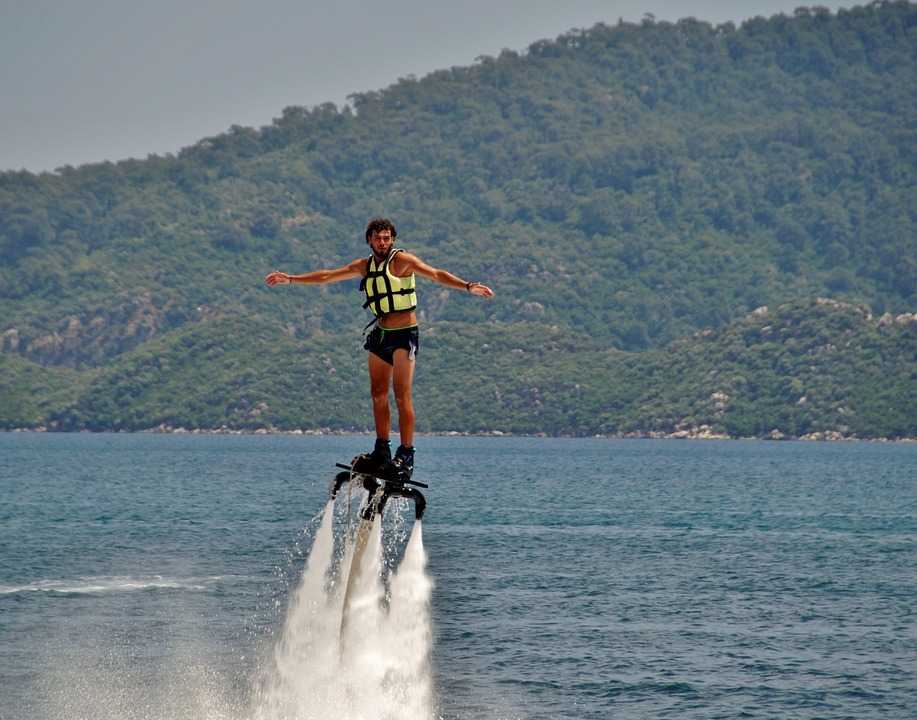 One of the most exhilarating adventure activities in Bali, Flyboarding is a must-do for adrenaline seekers. Water jet thrusts are mounted on the feet of participants, which are connected via a hose to the jet ski. The suction and pressure propel the flyboarder a few metres into the air, making him virtually fly over the water. The lack of physical support makes this even more exciting, and maintaining your body balance is of utmost importance. As you struggle to stay upright on the water-jet shoes, you're bound to feel the blood pounding in your ears. Instructors accompany the people flyboarding to ensure safety. The only criteria is to be 14 years of age. If you want to try this activity out, head towards Tanjung Benoa beach.
Prepare to spend: IDR 600,000 onwards
Where: Tanjung Benoa Beach
6. Paragliding and Paratriking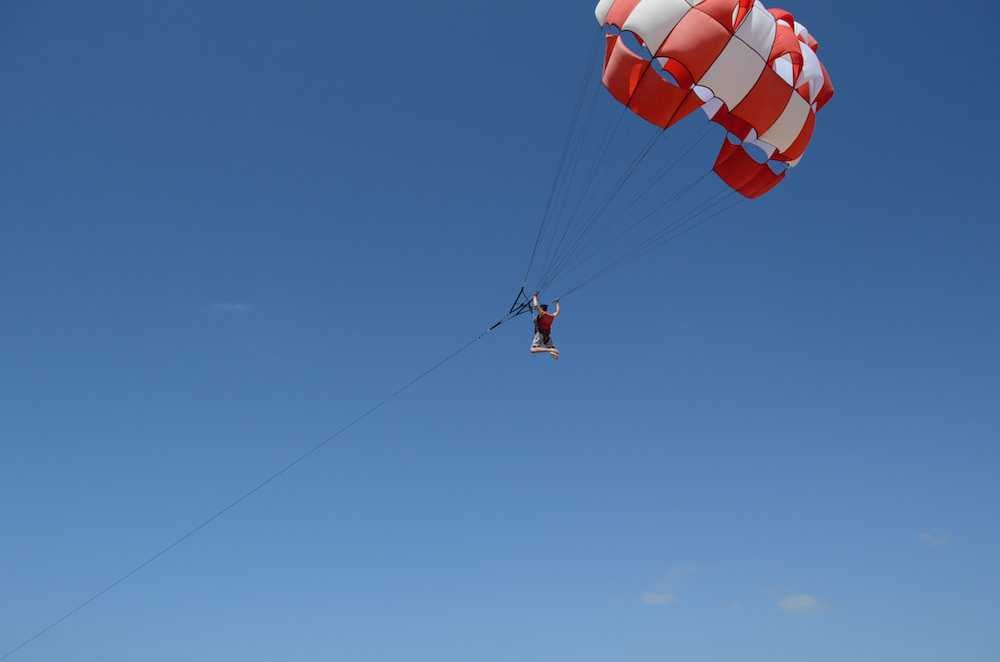 Bali's scenic beauty is not only mesmerizing from the land but from the sky too! The memory of soaring in the air for 15 - 20 minutes with a bird's eye view of scenic coastlines is one you'll cherish for a long time. Several clubs offer tandem flights with licensed master pilots who are well-prepared to take you up into the sky. They explain all the manoeuvres and guidelines, and if you're lucky, let you have sole control over the glider. The primary base for recreational flying is Timbis hilltop in Nusa Dua. While paragliding allows you to remain suspended in the air for 20 minutes, Paratriking removes the limitations set by wind and temperature. Securely fastened in a sturdy steel cage with soft tyres, Paratriking allows you to take off and land comfortably in almost any weather condition. It lasts for 10 - 15 minutes and is slightly more expensive than Paragliding. Photographs and GoPro videos can also be taken at an extra cost to record this adventure activity in Bali.
Prepare to spend: IDR 157,000 onwards
Where: Nusa Dua
7. ATV Ride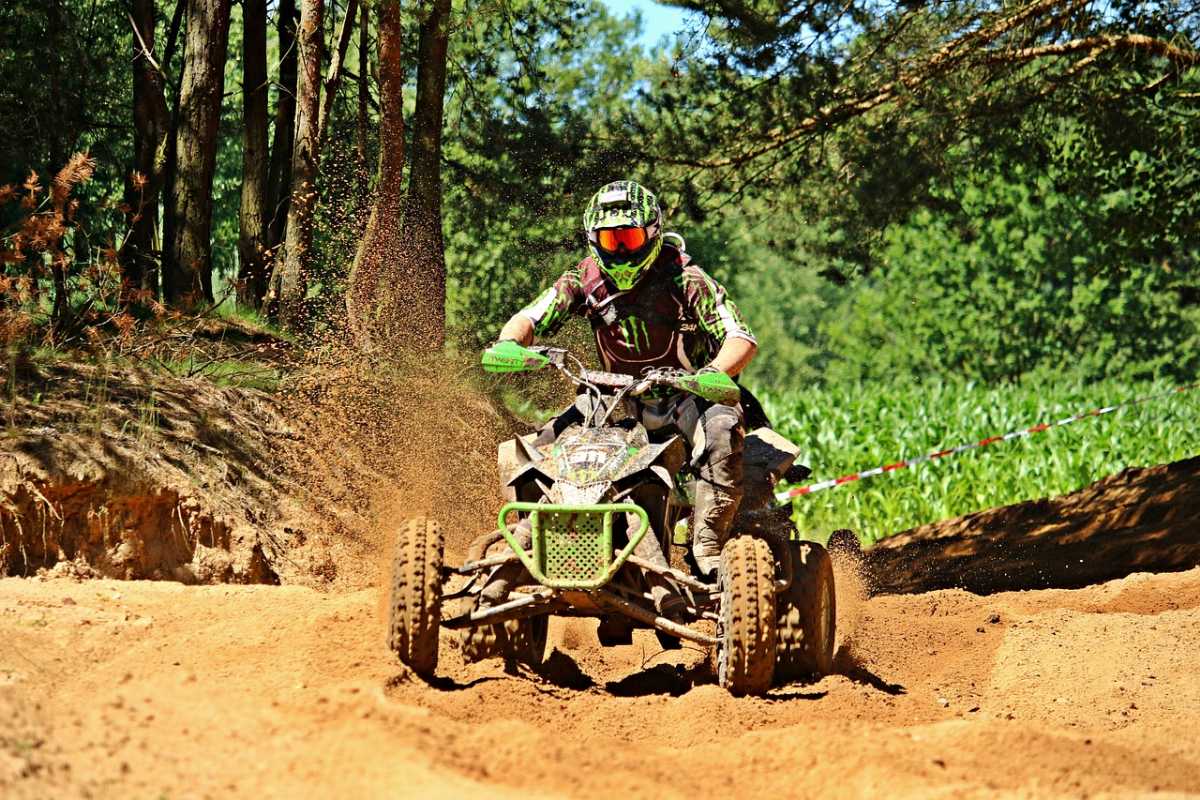 Riding a quad bike through the rugged terrain of Bali is another activity to tick off your checklist while holidaying here. You climb onto the semi-automatic 250cc ATV and go exploring the rice fields and jungles of Bali. Steering the ATV through the 2-hour bumpy ride can get exhausting, so make sure to bring a friend for Tandem riding. If you're confident and want something even more challenging, the guides can take you over a tougher path. The muddy tracks can be quite fun but will also spoil your clothes, so make sure to wear something you don't mind staining.
Ubud
is the most popular spot for this adventure activity in Bali; other places include Margo and
Munduk
Langki. Most operators include free hotel-pick up and lunch in the cost, often combining it with canoeing or cycling.
Prepare to spend: IDR 700,000 onwards
Where: Ubud
8. Canyoning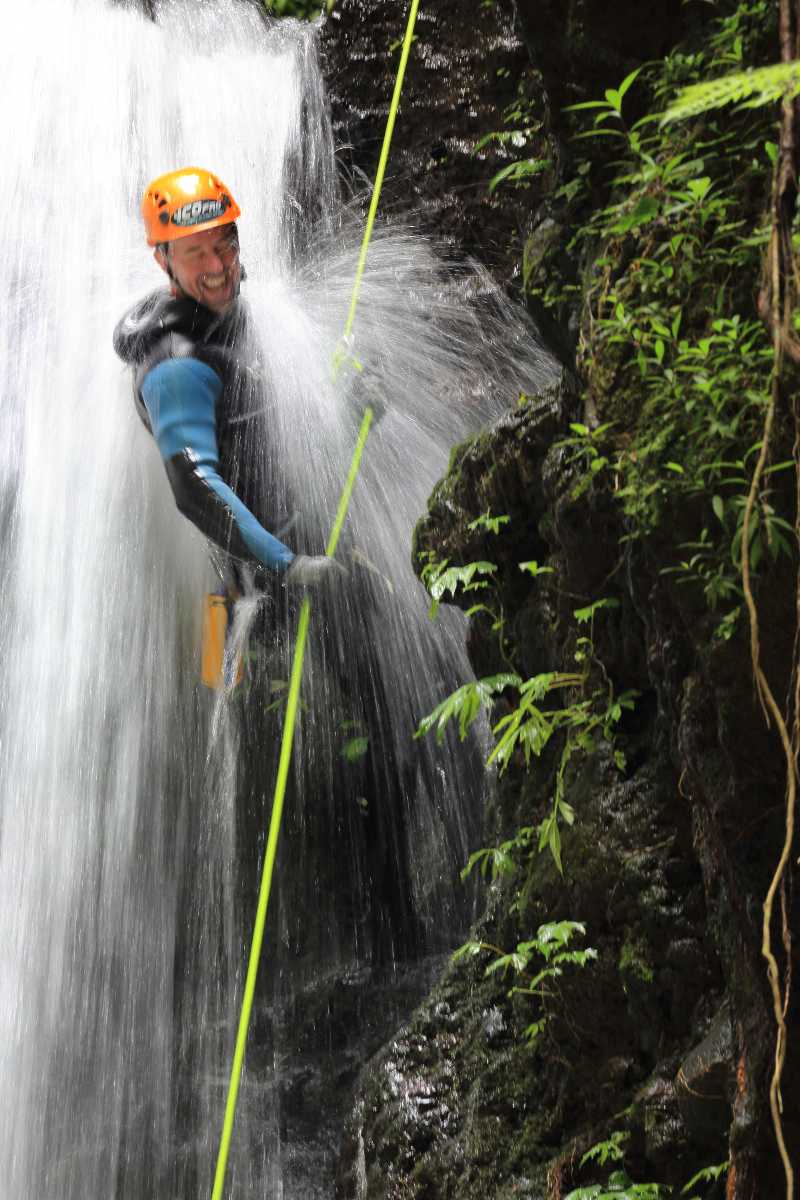 Canyoning, or Canyoneering, is the all-in-one of adventure sports. It involves everything that happens when you descend from the top of the canyon to the bottom - rappelling, swimming, walking, jumping, climbing and most importantly, conquering your fears. You're given full-body wetsuits, boots, helmets and harnesses and instructed on using them properly.  Once you're at the canyon, the adrenaline rush begins. You'll be leaping and wading through beautiful waterfalls, rapids and gorges. Abseiling, or rappelling, over the canyon begins with small distances of four metres, successively building up the further down you go. The last abseiling is a 15-metre fall into the pool and leaves you elated with the experience. Canyoning in Bali is still nascent and is only offered by the ICPro certified organization Adventure and Spirit in
Gitgit
canyon. They'll click photos and videos of you through the adventure activities in Bali, and if you bring your own USB drive, will transfer it for free. They offer varying levels of difficulty to suit travellers of all kinds but ensure that you leave with an unforgettable few hours.
Prepare to spend: IDR 1,600,000 onwards
Where: Gitgit Canyon
9. Reverse Bungy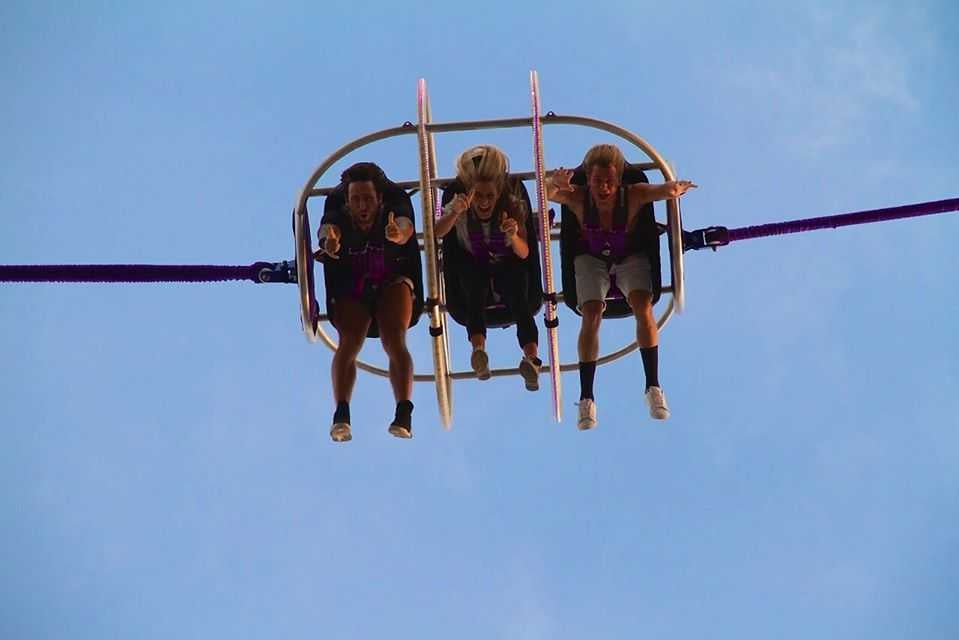 The 5GX Reverse Bungy in Kuta has a slogan that captures the essence of what they offer "It's the only legal way to get high in Bali." The ride consists of a spherical steel structure within which you're seated. It's connected via elastic ropes to two towers on the side. The passenger sphere is catapulted into the air at a speed of 200kmph and can rotate completely. The entire adventure activity in Bali makes for an electrifying if somewhat disorienting experience. The 5GX is designed to meet international safety standards. Since it operates well into the night, one can even go up at dusk and look at the glittering lights below.
Prepare to spend: IDR 250,000 per person with three people, IDR 350,000 per person with two people
Where: Kuta 
With so many adventure activities in Bali, it's no wonder that the island attracts hordes of adrenaline junkies to its shore year after year. Whether it's soaring up into the sky or plunging down into waterfalls, the province has a thrilling experience in store for each one. Ensure that your equipment meets international safety standards and that you're thorough and prepared for what the activity entails and you'll be good to go. One extremely important thing: have loads of fun!