The pristine golden sand, the waves against the shore, the gentle breeze across your face and the calm ocean all of which call out to you to snorkel is what
Bali
is all about! If you haven't discovered the magical oceanic world underneath the water in Bali, you have not experienced the magic at all.
In spite of being a small province in
Indonesia
, Bali is enriched with some vibrant and clear beaches. One can quickly get a glimpse of the varied and colourful marine life here — the beach lovers, who have snorkelling in their bucket list, must-visit Bali during the right season.
Why is Bali the Best Place to Snorkel?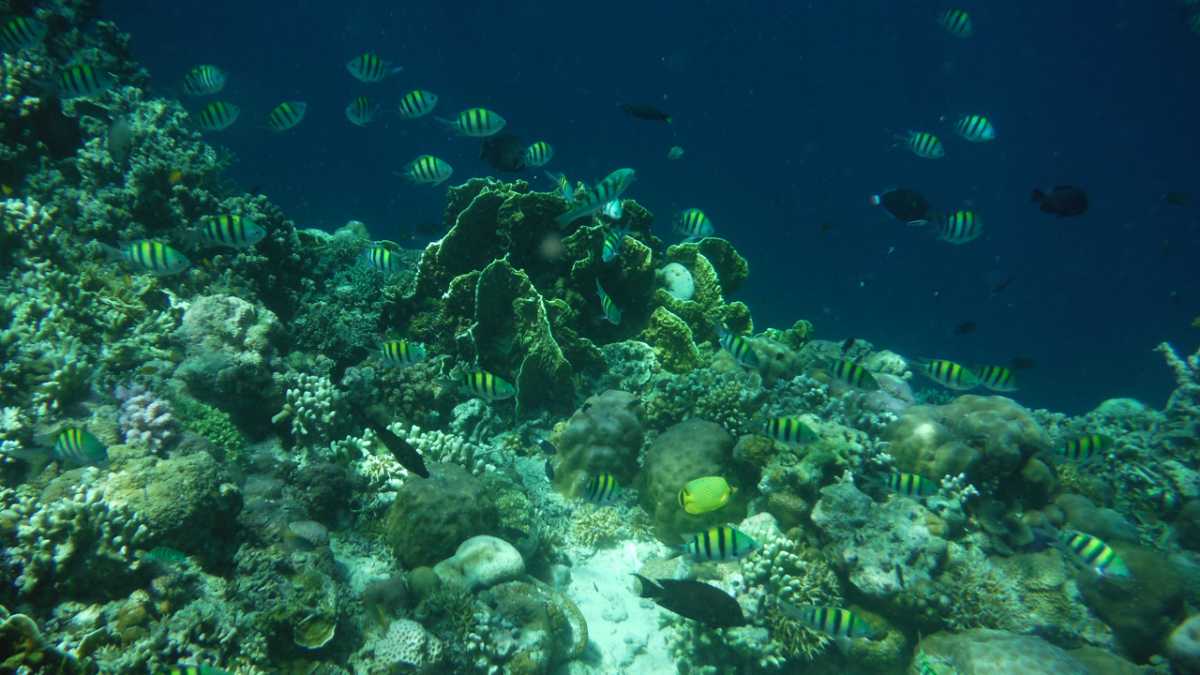 Bali is gifted with a wide range of coral reefs and marine aquatic life and is one of the most prominent places in the world to snorkel. The following are a few of the reasons as to why some of the best spots for snorkelling in the world are in Bali:
Outstanding Visibility
The marines of Bali are clear, and it is not necessary to go deeper into the ocean to see the colourful corals. The sea remains calm in the right season, which makes snorkelling in Bali easier. A snorkeler can see up to 50 meters underwater on a bright sunny day.
Many Spots and Courses
There are several spots in Bali where you get the chance to snorkel. Even if you are a beginner and have no idea about diving, the operators can help you to stay safe underwater. Expert snorkelers get a chance to swim underwater freely in Bali.
A Diverse Marine Life
Different marine animals dwell in the sea around the coasts of Bali. Some of them are Giant Sunfish, Bumphead Parrotfish, Hawksbill turtle, Hammerhead Shark, etc.
Best Spots for Snorkelling in Bali
There are different alluring places where you can go for snorkelling in Bali. The location is surrounded by several alluring spots from where you can dive into the water and explore the magnificent marine life.
1. The Coral Garden, Tulamben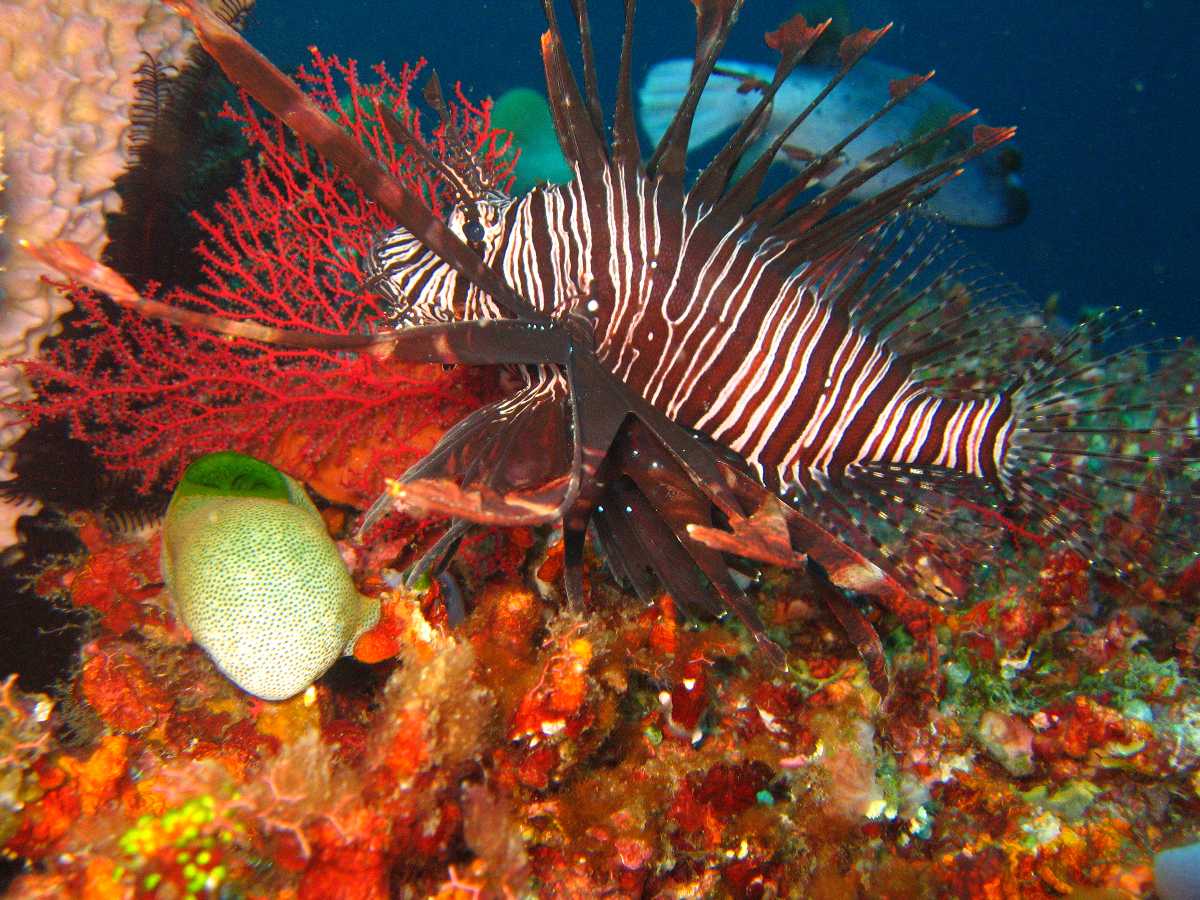 A snorkeler can get the opportunity to witness colourful coral gardens. The Coral Garden comprises of both natural and human-made reefs and is one of the best places for snorkelling in Bali. Wide varieties of soft and hard corals are spread across 3 m to 12 m in the sea. There are 150 reefs among which you will have an excellent time snorkelling. Apart from the corals, you can enjoy a close interaction between several animals like Squid, Damselfish, and Barracuda. The most exciting spot to witness while snorkelling in Tulamben is the underwater temple. Many colourful aquatic blossoms are present here too.
Location: Tulamben is located in north-west Bali, which is well connected through various means of transport
Cost: Regular (1 to 4 dives) - IDR 300,000
Five dives - IDR 1,400,000
Best Time: April to September
Operators: Bali Aqua and Bali Diving Academy
2. Pos Dua, Menjangan Island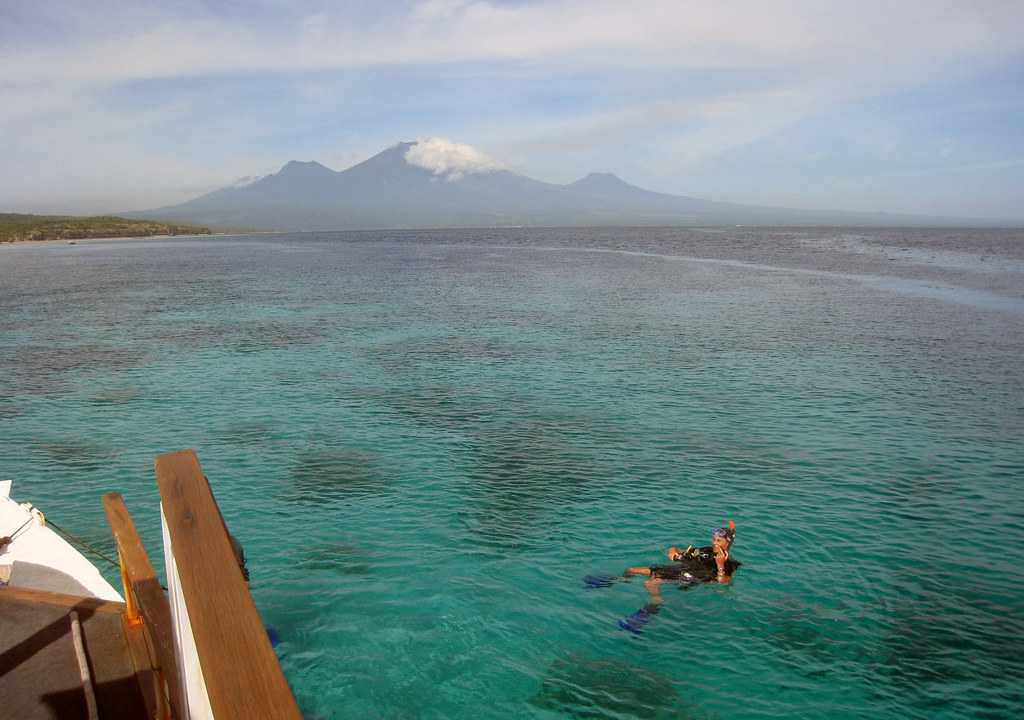 The Pos Dua is one of the must-visit spots for snorkelling in Bali, especially for the experts. However, you can also have a dip into the sea from Pos Dua as a beginner. The marvellous clarity of water here allows you to look beyond 40m into the sea. As a result, many deep-sea coral reefs can be easily seen. The underwater environment of Pos Dua can take you to a different dimension as you will be able to witness the mysterious deep sea bed.
Location: Pos Dua is located in the southern part of Bali. adjacent to Nusa Dua in Bali.
Cost (for two): IDR 900,000
Best Time: May to September
Operators: The Bali Budaya Tours
3. Wreck of the USAT Liberty, Tulamben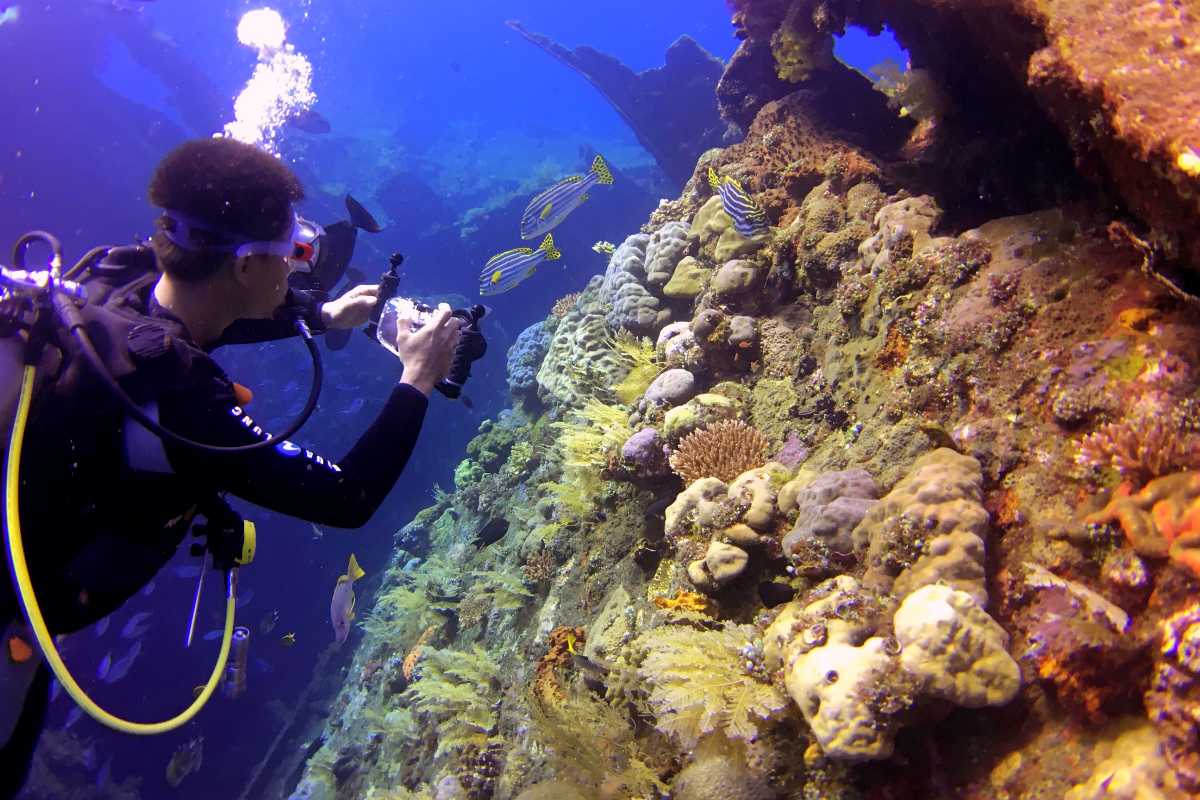 The spot where the Wreck of the USAT is present in Tulamben acts as a heaven for newbie snorkelers. The USAT Liberty is an American Warship that faced a torpedo attack during World War II and drowned here. The wreck is now fully covered with beautiful corals as well as colourful aquatic plants. As a snorkeler, you need to dive up to just 5 m under the sea. However, if you desire to reach the bottom of the wreck, you need to dive at least 30 m to witness this beauty.
Location: The USAT Liberty is located in the North-west Bali, which is one of the best spots for snorkeling in Bali.
Cost: IDR 360,000
Best Time: April to September (Dry season)
Operators: Bali Aqua and Bali Diving Academy
4. Shark Island, Serangan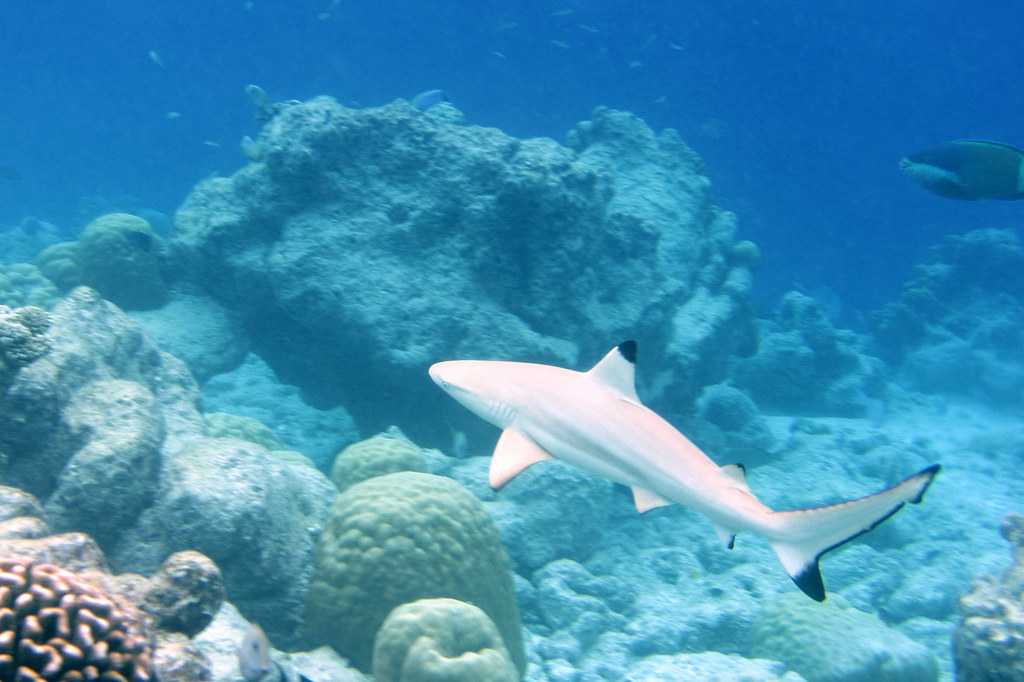 Shark Island is an artificial island in Serangan providing snorkelers with an opportunity to swim with the sharks here. The endangered species of Bali Sharks are bred here. They are black-and-white in colour and are known as tip Reef Sharks. As you snorkel, expect the sharks to swim along with you. Shark Island in Bali can gift you a lifetime experience and is one of the most popular spots for snorkelling in Bali.
Location: The location of Shark Island is in the southern part of Bali.
Cost: IDR 5722500.
Best Time: April to September.
Operators: Local operators of Shark Island
5. Jemeluk Bay, Amed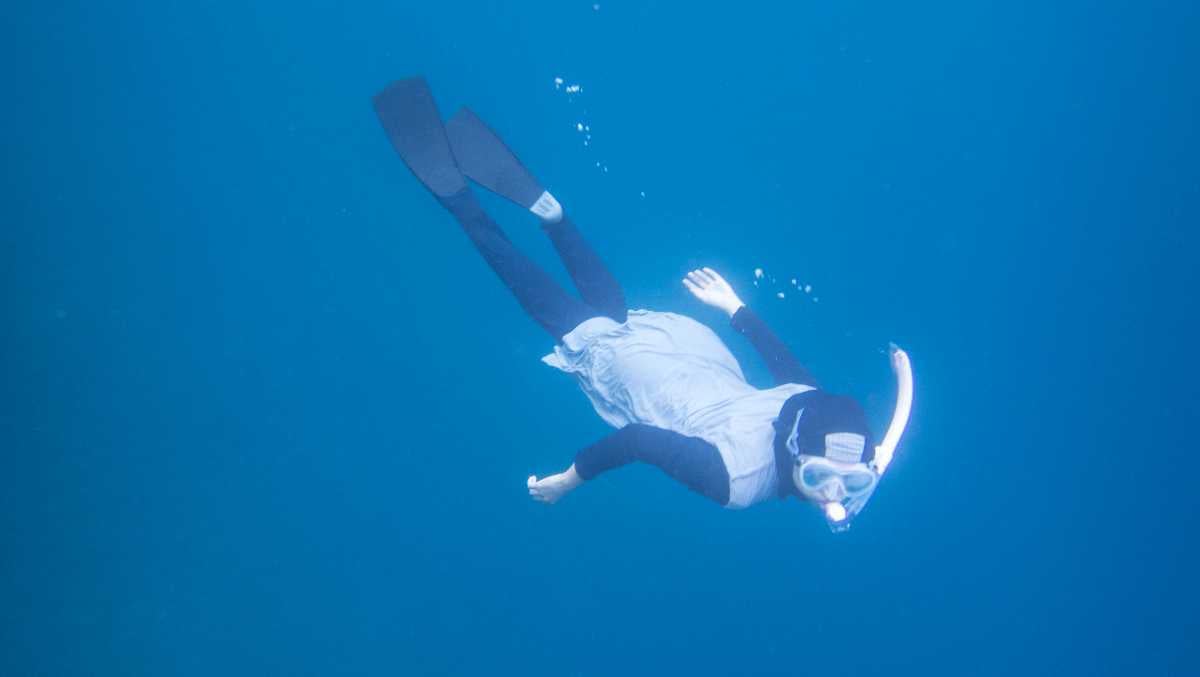 The Jemeluk Bay is enriched with many aquatic animals and some eye-catching coral reefs. The fishes that are found here in abundance are Angelfishes, Surgeonfish and Blue Spotted Rays. The Jemeluk Bay provides the chance for snorkelling to all levels of snorkelers. You can explore several sculptures underwater with growing corals in them. Here, you can find clear waters and can have a good time snorkelling.
Location: Jemeluk Bay, Amed is situated in eastern Bali.
Cost: IDR 360,000
Best Time: May to September
Operators: Amed Diving Center
6. The White Sand Beach, Padang Bai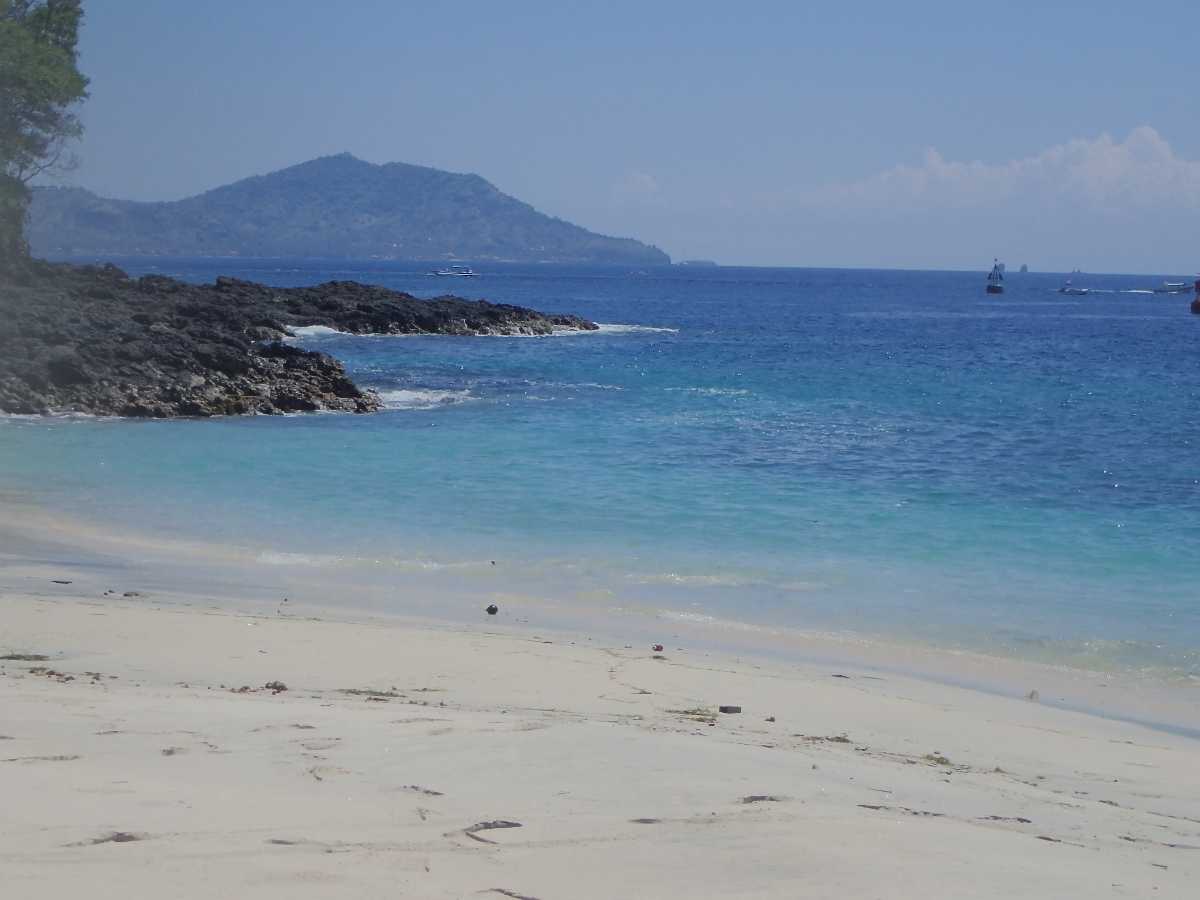 White sand always complements the blue waters when it comes to snorkelling. Padangbai is a place where you can find the white sand. The beach is also known as Pantai
Pasir Putih
. Apart from snorkelling, you can enjoy having leisure at the beach. Colourful tropical fish are found here, and you can go for a dip with the mask and the fins on. If you are lucky enough, you can get a glimpse of the sea turtles here and is one of big reasons why this is a favourite spot for snorkelling in Bali.
Location: Padang Bai is located in East Bali
Cost: IDR 260,000
Best Time: Dry season
Operators: Bali Aqua, Bali Budaya Tours
7. Nusa Penida Island, Bali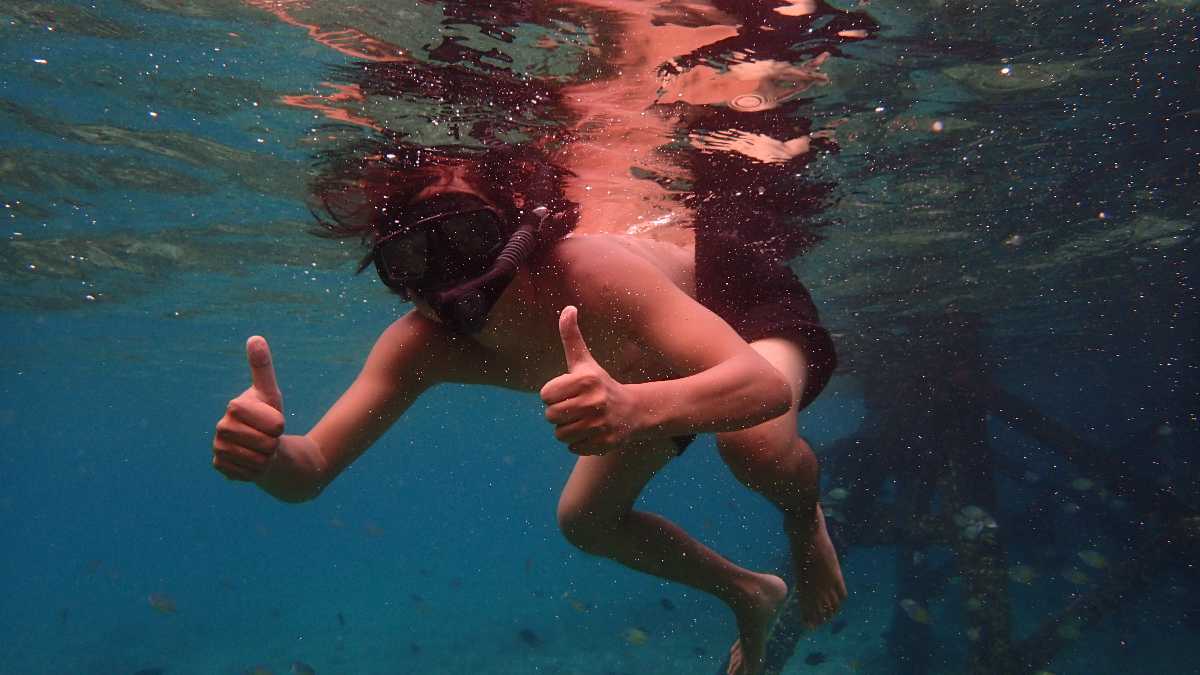 Nusa Penida
is one of the calmest places for snorkelling in Bali, especially for the beginners. Manta Rays are found here, and you can swim underwater with them. The presence of the
Mola Mola (Oceanic Sunfish) is the main attraction here. This place also provides you with the chances of having excellent beach leisure after snorkelling.
Location: Nusa Penida island is located in South Bali
Cost: IDR 360,000
Best Time: April to October
Operators: The Bali Diving Academy
Precautions While Snorkelling
As the old adage goes, prevention is better than cure, and so there are certain precautions that you must maintain and follow while snorkelling in Bali:
Always be confident about seawater
You need to be optimistic about the seawater because it is essential. Avoid going for snorkelling if you don't know how to swim. Deep-sea swimming is entirely different from regular swimming - so, you must be aware of that.
Always buy the right quality snorkelling gear
As a precautionary measure, you must always check the snorkel gear for perfection while buying. In Bali, the operators deliver you the snorkel gear that you have to hire. While hiring, take a good look into the apparatus.
Protect your skin
Skin protection is one of the main precautions that you should take while going for snorkelling. Sunscreen can be one of the leading ways to protect your skin from the direct sun rays. To avoid sunburn, apply a protective rash guard. The best way you can save your skin from any allergy is by wearing a diving suit. Jellyfish interaction can be a dangerous thing as it can lead to rashes.
Stay close to the shore
Staying close to the coast is one of the main precautions that you need to ensure if you are snorkelling in Bali. The tropical currents might be dangerous as they can force you to the open sea. This can be fatal as you might drown. If you are near the shore, there would be better possibilities for you to get off the sea if anything abnormal happens all of a sudden.
Avoid snorkelling if you have respiratory issues
It can be dangerous if you have respiratory disorders, and you still indulge in snorkelling. Though the operators make no discriminations with any customer, you might be safe not going for it.

Tips
Specific tips that you need to maintain while going snorkelling in Bali are mentioned below:
It is not recommended to indulge in snorkelling with a full stomach
You should refrain from touching the marine life and the coral reefs while snorkelling. Both of these are very sensitive, and some of the corals might be poisonous for your skin too.
Never consume alcohol before going to snorkel. You must stay well hydrated but always in a proper balance.
It is better to avoid going for snorkelling in the late afternoon. You can get the best experience of during the midday.
Bali, as a snorkelling destination, is one of the world's worst-kept secrets and has regularly been one of the best snorkelling spots and is becoming an ever-more popular destination amongst a larger audience. With the rapid development of Bali's tourism sector, it is also blossoming into one of the world's most visited spots for snorkelling too! So get your snorkelling gear on, lather on some sunscreen and dive right into the best spots for snorkelling in Bali!