1. Rice Terraces:
The weather of Munduk makes it a natural choice for agriculture and farming. Munduk's rice terraces are located in Jalan Raya and are open to the public. You'll get to witness the use of traditional tools for planting and harvesting, not to mention being a part of the luscious landscape here.
2. The Giant Banyan Tree:
Just 15 minutes south of Munduk is this 700 year old site to behold. It has roots large enough to walk through and is said to host a special, wish-granting spirit. Local history even suggests that this tree was once the hiding spot for locals during Dutch occupancy. Within walking distance is two temples, Pura Pecalang and Pura Subak.
3. Tamblingan Lake:
Located 15 minutes out of main Munduk village is Danau ("lake") Tamblingan. Not only is it a scenic drive to the lake, but the lake itself is a beautiful, peaceful location. There are plenty of wooden boats for both fishing and tourist purposes, a little jetty into the water, and most recently, one of Bali's signature wooden swings. It's no wonder then that this spot is very famous amongst couples for taking romantic pictures and conducting wedding shoots.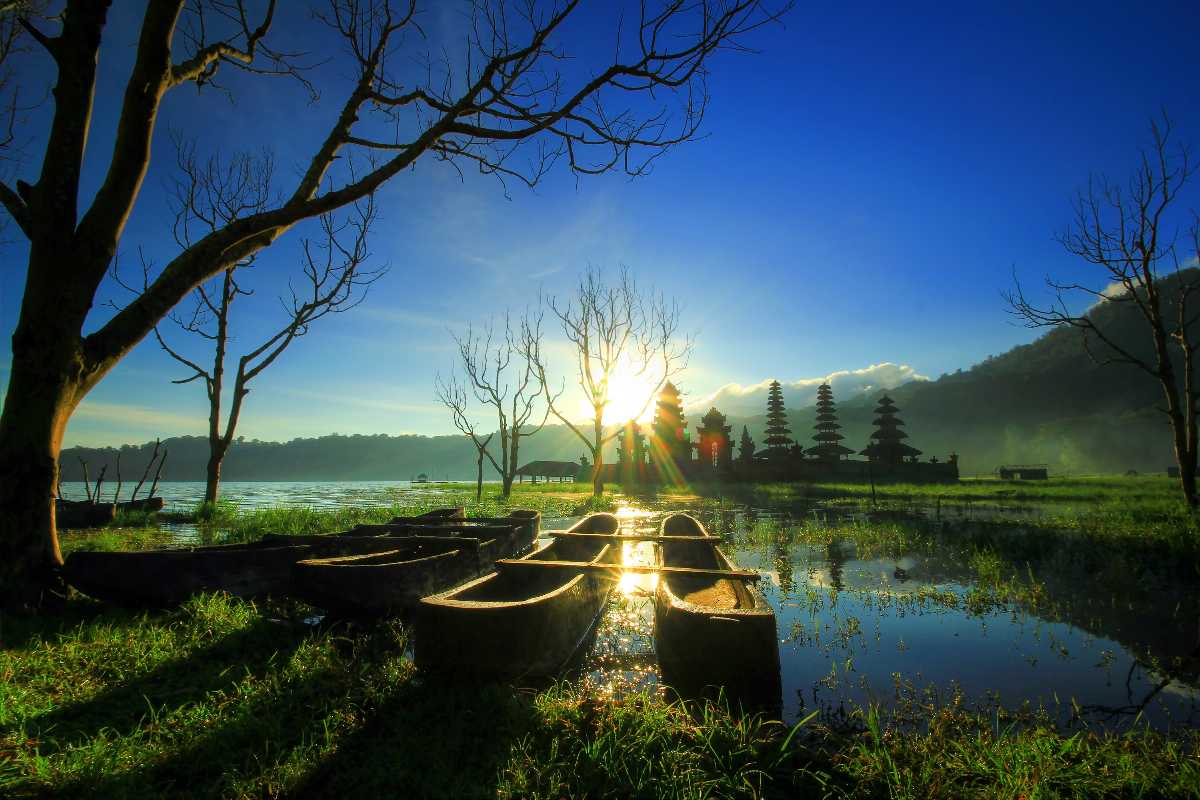 4. Coffee Plantations:
Munduk Village is said to grow some of the best coffee in Bali, so you definitely must visit the village's coffee plantations. There are plenty of plantations to choose from. Alternatively, you can always stop by Munduk's cafes to try the brew for yourself.