Imagine experiencing the black sandy beaches of
Bali
while you sit atop a horse, it trots first gently and then faster into the water and the sun setting on the horizon giving everything a golden hue. You are already packing your bags right? Horse riding in Bali will be this dream come true and listed below are some places which will help you in realising it. 
1. Kuda P Stables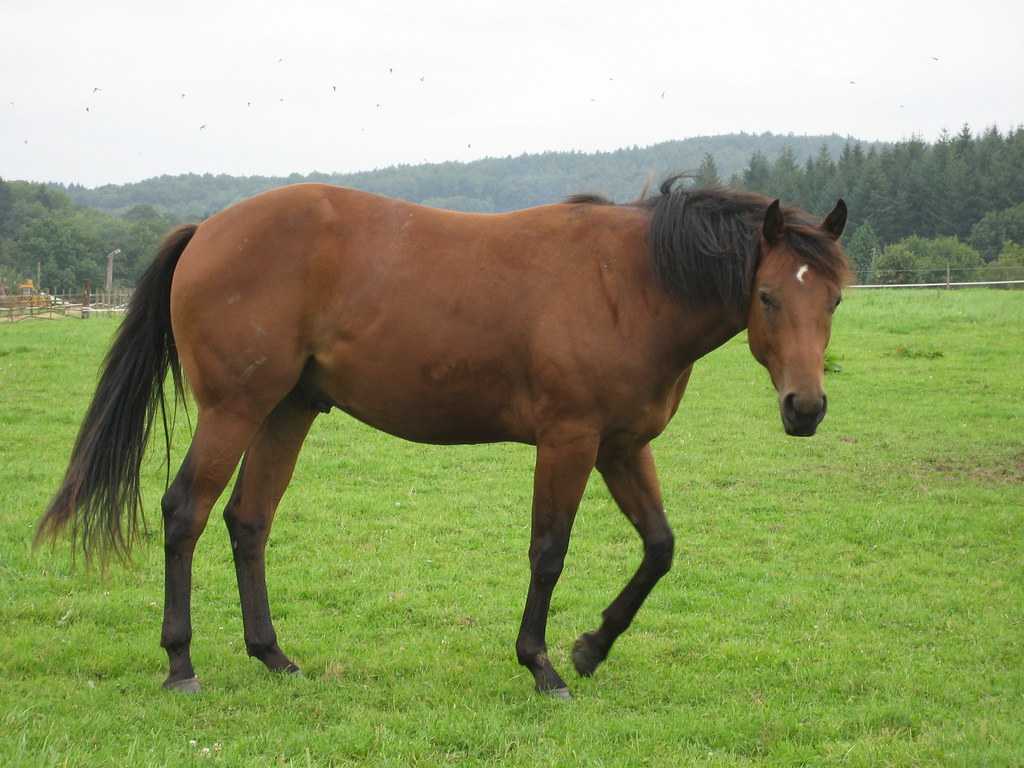 Located in an easily accessible village, which is a thirty minutes drive from
Canggu
, it is an Australian owned stable. Overlooking beautiful rice paddy fields and a beautiful beach on the side, it makes for a picturesque horse riding site. The stable does offer photo shoots in case you are no good at it. The stable offers long and short tours of the tranquil village life, beach and the rice fields as per your wishes, they also have ponies for children and instructors for beginners or untrained riders. Just make sure that you weigh less than 99kgs to enjoy a horse ride here.
Address: Jl. Langudu Desa Langudu No.516, Pangkung Tibah, Kec. Kediri, Kabupaten Tabanan.
Timings: 9:00 AM - 5:30 PM (closed on Sundays)
Price: It ranges between IDR 75,000 - IDR 800,000 depending on your choice. The price will be inclusive of safety gear, basic instruction, a soft drink or coffee and a local dish of banana fritters.
2. Bali Equestrian Centre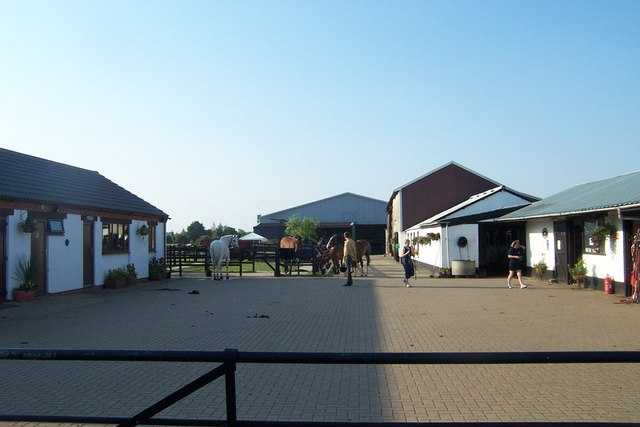 A world-renowned centre for horse riding in Bali, they provide lessons and guided tours to horse riding enthusiasts. Their facility is spread over a 2.4 hectares area, they also have a swimming pool and restaurant. Moreover, their instructors are adept at handling all age groups of learners from tiny tots to adults. They offer both private as well as group lessons. They have around 30 well-bred school horses which have both native and foreign breeds. They have three floodlit arenas for you to practice and smaller indoor areas for your young ones to learn.
Address: Perumahan Canggu Asri, Jl. Karangsuwung, Brawa, Canggu, Kec. Kuta Utara, Kabupaten Badung.
Timings: 7:45 AM to 12:45 PM and 2:45 PM to 6:45 PM 
Price: Available on call
3. Horse Riding "Salty Cowboy"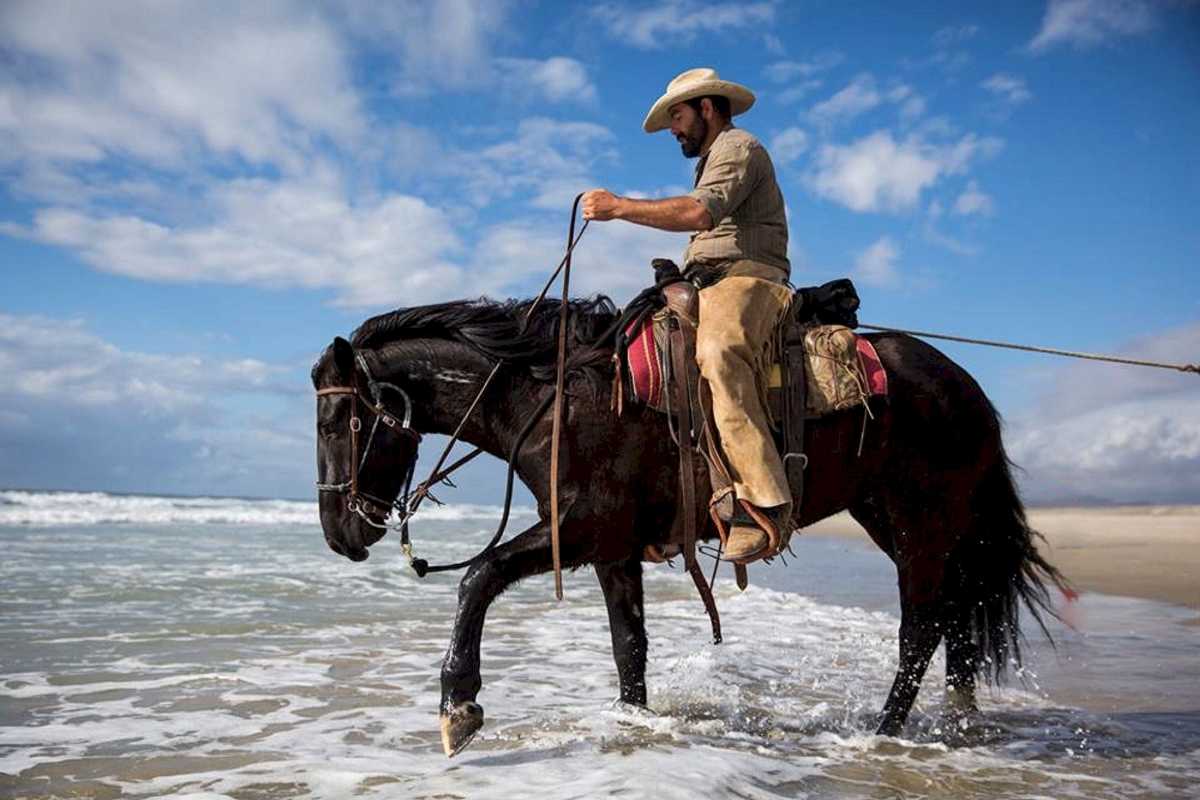 If you have a taste for horse riding on the beach, with the waves then this will be an ideal opportunity. Located in the Kedungu beach it is a beautiful picturesque place to go horse riding. They provide safety gear along with the basic instructions. They also provide a place for boarding your own horse and have sessions for children where they can feed the horses and get to learn more about them. They have a beginner level fifty minute lessons if you wish to learn at a rate of IDR 650,000. Their most popular package is a one-hour horse ride to
Tanah Lot Temple
.
Address: Jalan Pantai Kedungu 333 (at Kedungu beach Kedungu, Belalang, Kec. Kediri, Kabupaten Tabanan.
Timings: 7:00 AM - 7:00 PM
Price: They have different packages starting from IDR 600,000 and going up to IDR 450,000.
4. Ubud Horse Stables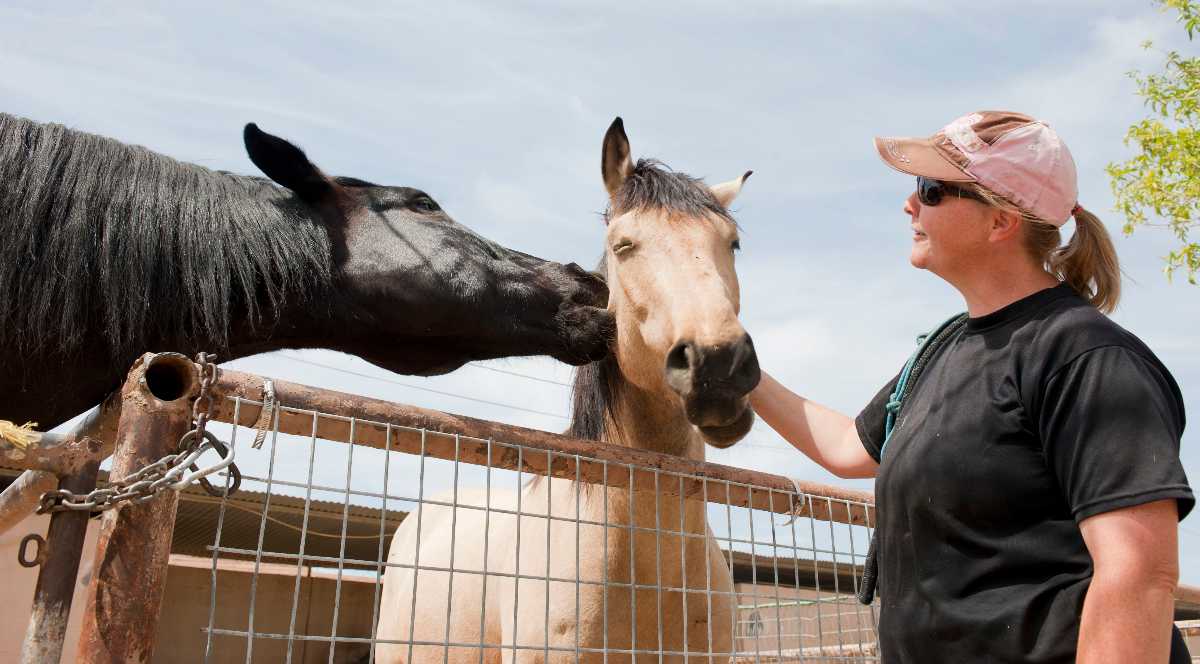 This stable for horse riding in Bali is located at a thirty-minute drive away from the city of Ubud. It sports the lush green beauty of the rice fields near a village that will bring to you the experience of a typical
Thailand
village. They also offer photoshoots and pre-wedding photoshoots. To ensure your safety a guide will always be with you, whether you are a beginner or an advanced rider. If required they can also provide pick up and return services if informed earlier. They 
Address: Desa Pupuan Banjar Timbul, Tegallalang, Papuan, Gianyar, Kabupaten Gianyar 
Timings: 8:00 AM - 5:00 PM
Price: Beginners: IDR 600,000 for one hour. Intermediate Riders: IDR 1,000,000 for two hours. Advanced Riders: IDR 1,500,000 for three hours.
5. Royal Sport Horse Bali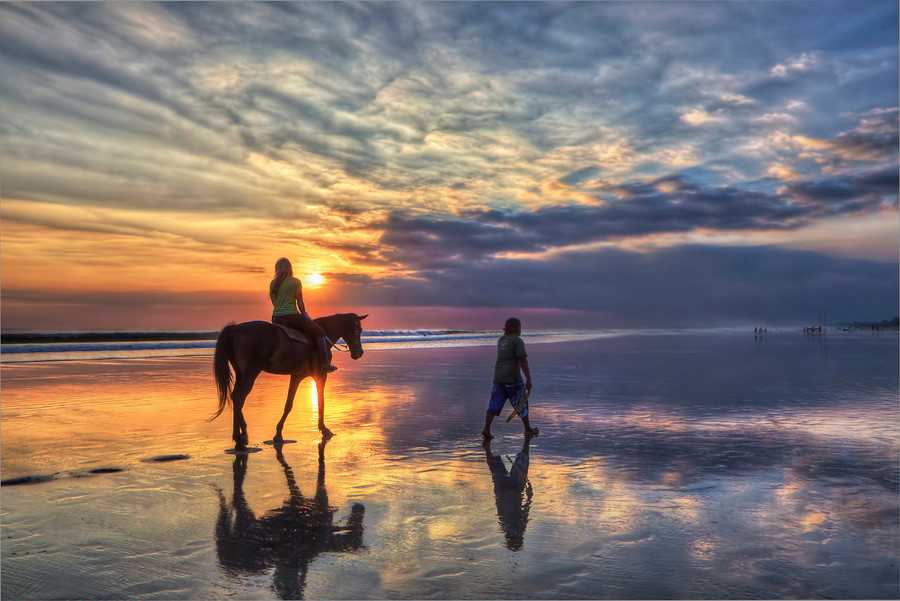 This place provides you with a luxurious and fun experience of horse riding, not only for grown-ups but for children as well. They offer a wide variety of selection to choose from. You can enjoy a ride on the beach, through a village or in a rice field. They have a pony camp and ride sessions for children and riding lessons for people of all ages. They also have a cafe and if you wish to have an event or birthday party, you can reach them and they will be more than happy to organise it for you.
Address: Jalan Pura Dalem Lingsir 15, Br Pengambengan, Pererenan, Kec. Mengwi, Pererenan.
Timings: 7:30 AM - 7:00 PM
Price: Ranges between IDR 250,000 to IDR 1,200,000
6. Bali Horse Riding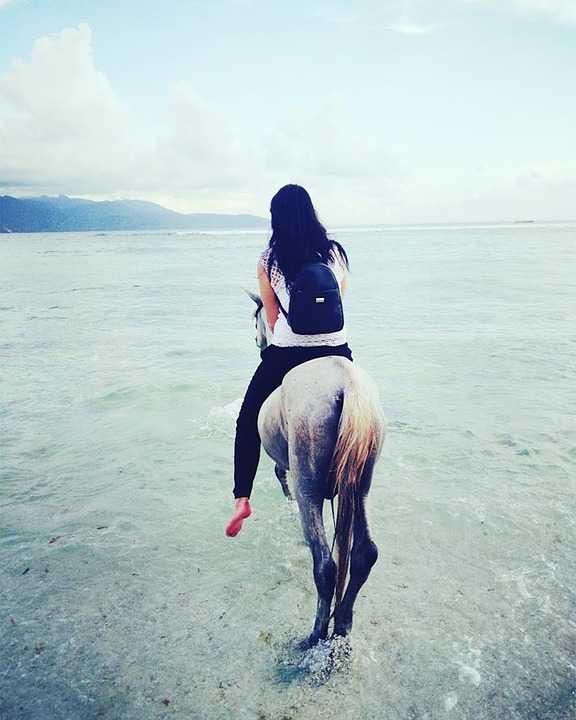 This company for horse riding in Bali is located near the serene black sand beach of Saba, which is known as a great for horse riding. They provide a number of offers such as Sun salutation ride, romantic and fashion photoshoots, guided tours and lessons for kids. The weight limit per person is 90kgs. They have picked up facilities from your hotel. To ensure your safety they send grooms or guides who are quite friendly and patient.
Address: Jl. Pantai Saba, Saba, Kec. Blahbatuh, Kabupaten Gianyar.
Timings: 8:00 AM - 5:00 PM 
Price: Ranges between IDR 585,000 to IDR 3,220,000 
7. Panca Horse Uluwatu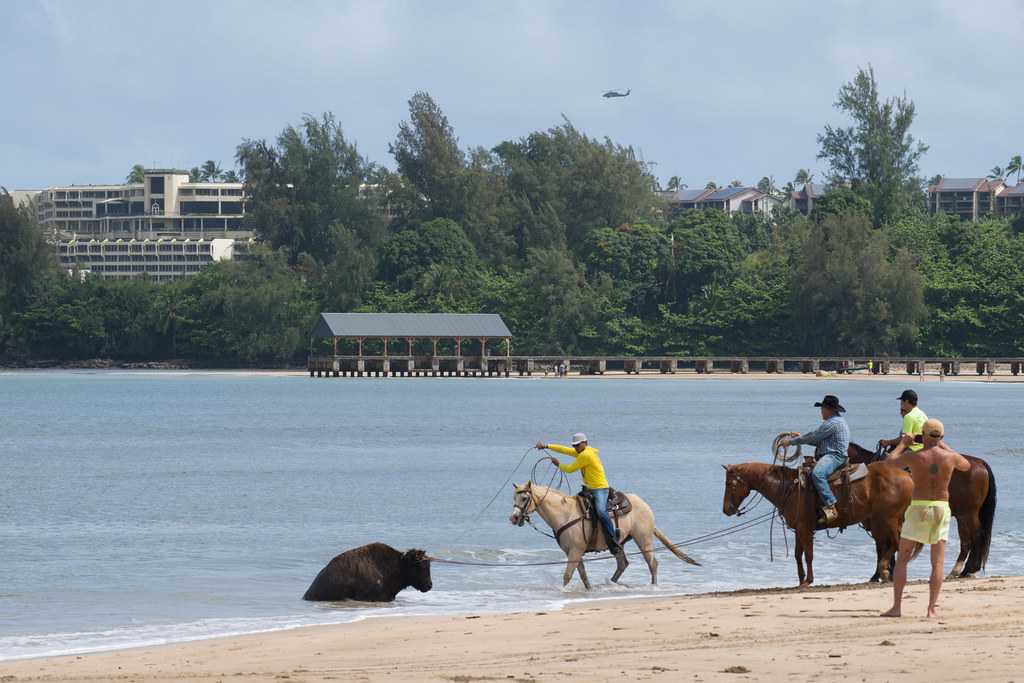 Whether you are a beginner or an experienced rider Panca Horse Uluwatu has something for everyone. With twenty years of hard work and experience under their belt, you can be sure to have an amazing time with them. Starting from a half an hour tour of the village to two-hour tour from the cliff down the beach, they have a range of offers for you to choose from. Built over an area of 2 hectares they have all the facilities for an equestrian good rider.
Address: Jl. Gunung Bayur No.8, Pecatu, Kec. Kuta Sel., Kabupaten Badung 
Timings: 8:00 AM - 11:30 AM and 2:00 PM - 6:00 PM
Price: Ranges between IDR 350,000 to IDR 1,250,000.
8. Bali Horseback Riding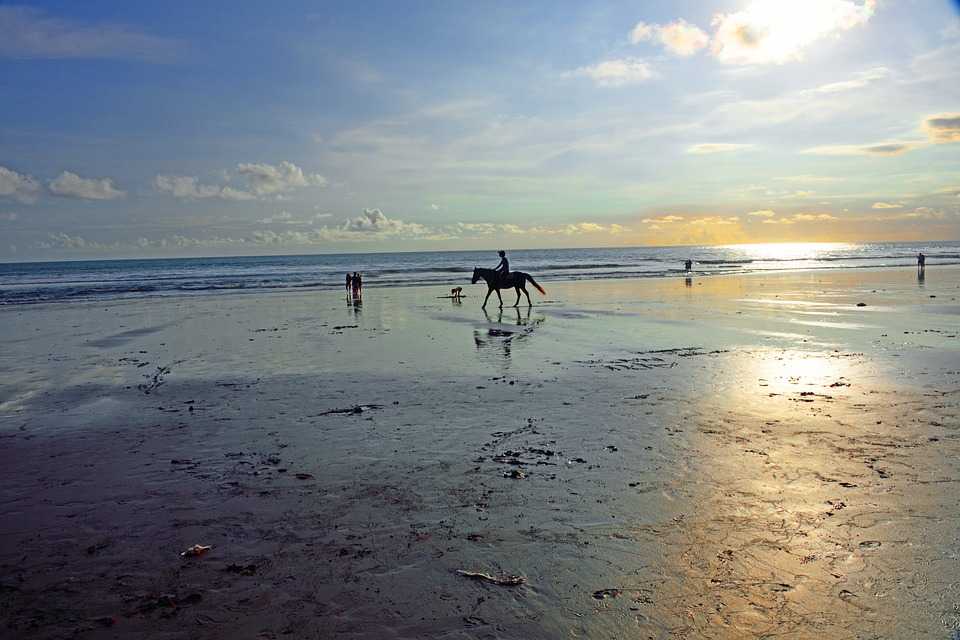 Overlooking the black sands of Saba beach, this operator for horse riding in Bali provides safety gear such as helmets and welcome drinks to their riders. They also provide insurance in your package and pick up services from your hotel. You will also catch a glimpse of the tranquil Segara Wilis Temple and experience the cultural heritage of the Balinese village.
Address: Jl. Pantai Saba, Saba, Kec. Blahbatuh, Kabupaten Gianyar.
Timings: 7:00 AM - 10:00 PM
Price: IDR 800 for adults and IDR 700 for children between the ages of 5 to 12. 
9. Bali Island Horse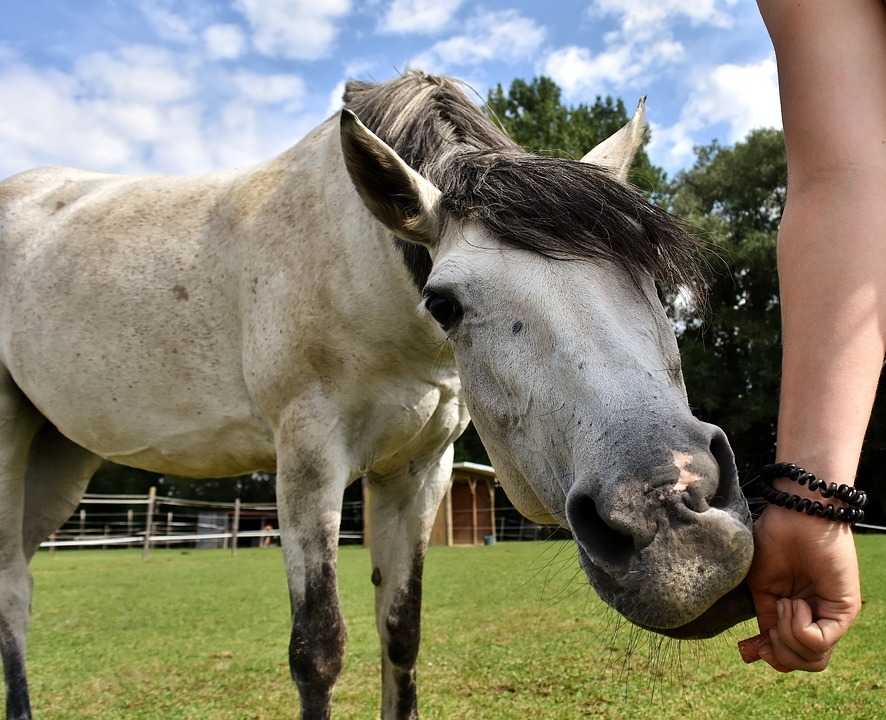 Located in the rural setting of Leh Gangga Village the ride is an exhilarating experience that you will certainly enjoy. Run by Australian owners, they promise to have an international level of safety services. Their trainers are professional with an experience of two or more years. Along with the standard equipment they also provide pickup and return services. Moreover, they have ATV tour facilities as well.
Address: Jl. Pantai Yeh Gangga II, Sudimara, Sudimara, Kec. Tabanan, Kabupaten Tabanan 
Timings: 9:00 AM - 6:00 PM ( closed on Sundays.) 
Price: Ranges between IDR 800,000 to IDR 2,400,000 for one person but the prices are less if you go in pairs.
10. Tarukan Equestrian Centre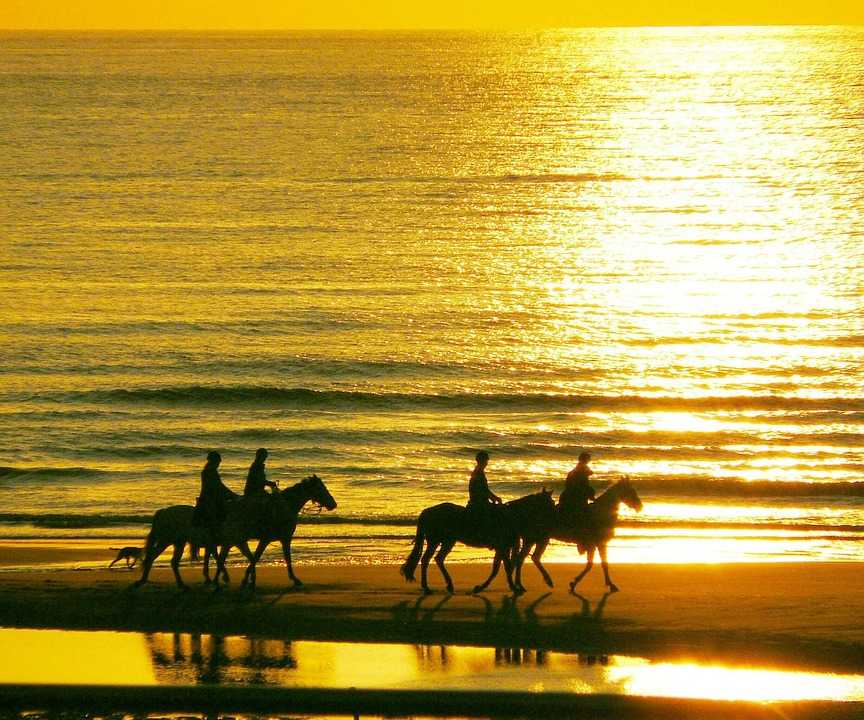 Located near Canggu, they provide a beautiful experience of the beaches of this region for both children as well as adults. They offer guided tours on the beach as well as in rice fields. Their packages include refreshment or soft drink after the ride, safety gear, pick up and return service to your hotel. 
Address: JL. Nelayan, Canggu, Canggu, Kec. Kuta Utara, Kabupaten Badung 
Price: Ranges between IDR 300,000 to IDR 800,000 based on your choice.
Horse riding in Bali will be an incredible addition to your trip to Indonesia and might be just the motivation needed to awaken the equestrian in you.