Camping is always fun, especially when you're on vacation and with like-minded adventure enthusiasts! But when you're in a place like Bali, we can only try to describe the camping experience in words, but to feel it for yourself, you need to take on these adventures by yourself. Camping at its soul is an adventure which leads you to appreciate nature more than ever and also to reform some bonds which may have been lost during the sands of time. Particularly in Bali and Indonesia, where camping laws are quite lenient, it is easy to have a camp along your trek without any hassles. In the article, we will cover the best time to go camping in Bali, must-carry essentials, best spots to camp and other valuable pointers you need to know while camping in Bali.
Best Places for Camping in Bali
1. Nyang Nyang Beach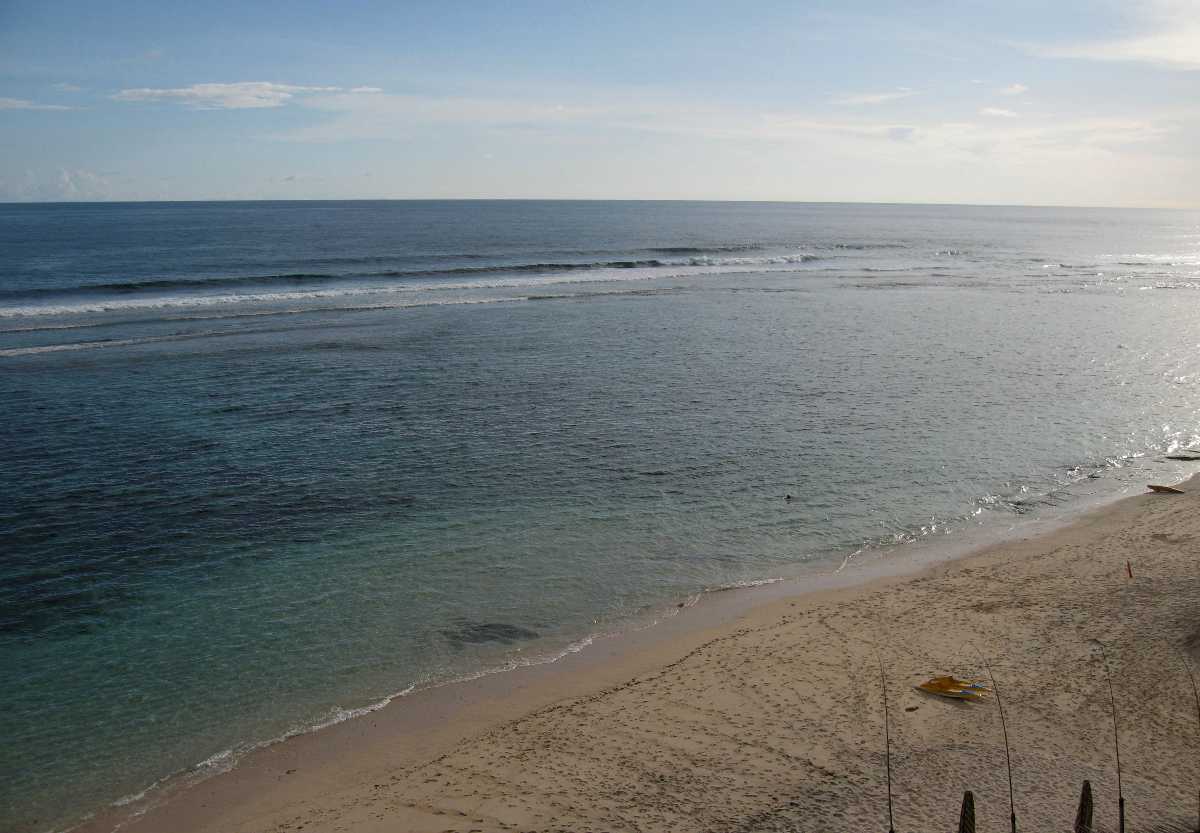 This is the perfect place for people who want to get away from the crowd and hustle of the cities and enjoy some tranquillity. People rarely come here since it is a 20-minute walk from the cliffside trail, but that is precisely what makes it so unique. If you're lucky enough, you may get the entire beach for yourself. It is tranquil and the soothing sound of the ocean will only make it better.
There is plenty of wood around as well, and you can always fish if you're into seafood. There is a downside though, there are no retail stores here, so better pack everything right.
2. Batu Lesung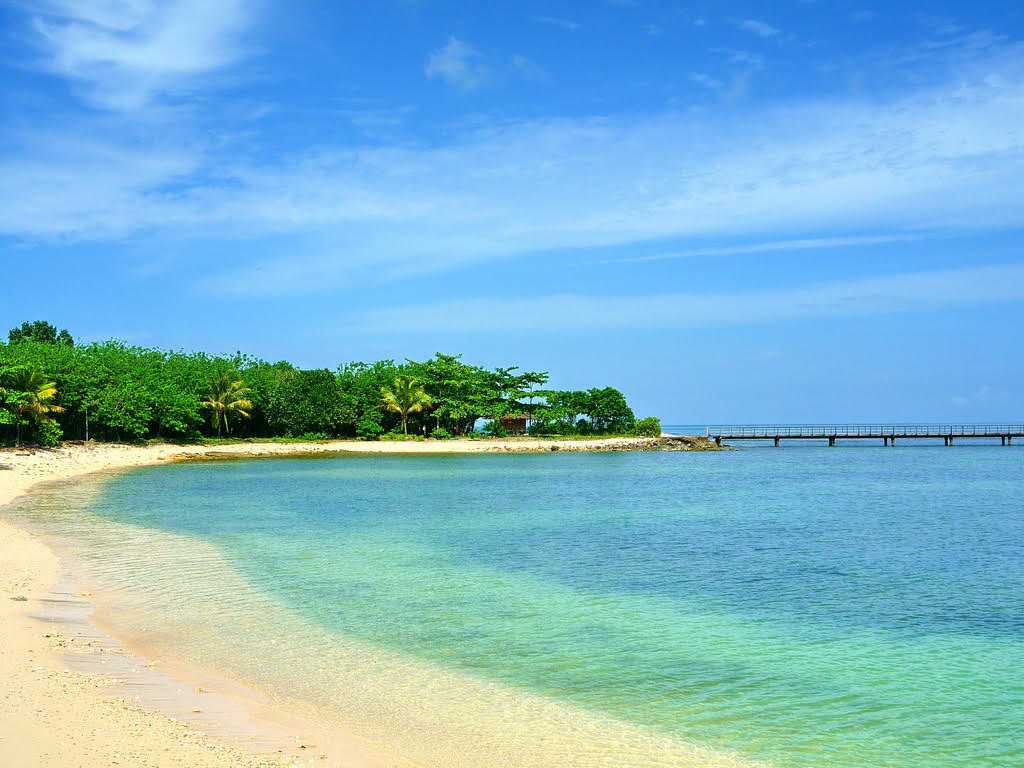 This place for camping in Bali is another one of Bali's hidden gems when it comes to its pristine location. This is a one-of-a-kind hilltop experience that will give you goosebumps because of its sheer raw natural beauty.

It is also one of the most unexpected places to view a sunset from, so a romantic evening with your loved one is also possible. All in all, this place has a special vibe, and when it is night time, you can just lay down and stargaze as the skies here are one of the clearest in Bali. And it is to be noted that this place is relatively less touched by man even when it is so close to other major destinations.
3. Bukit Asah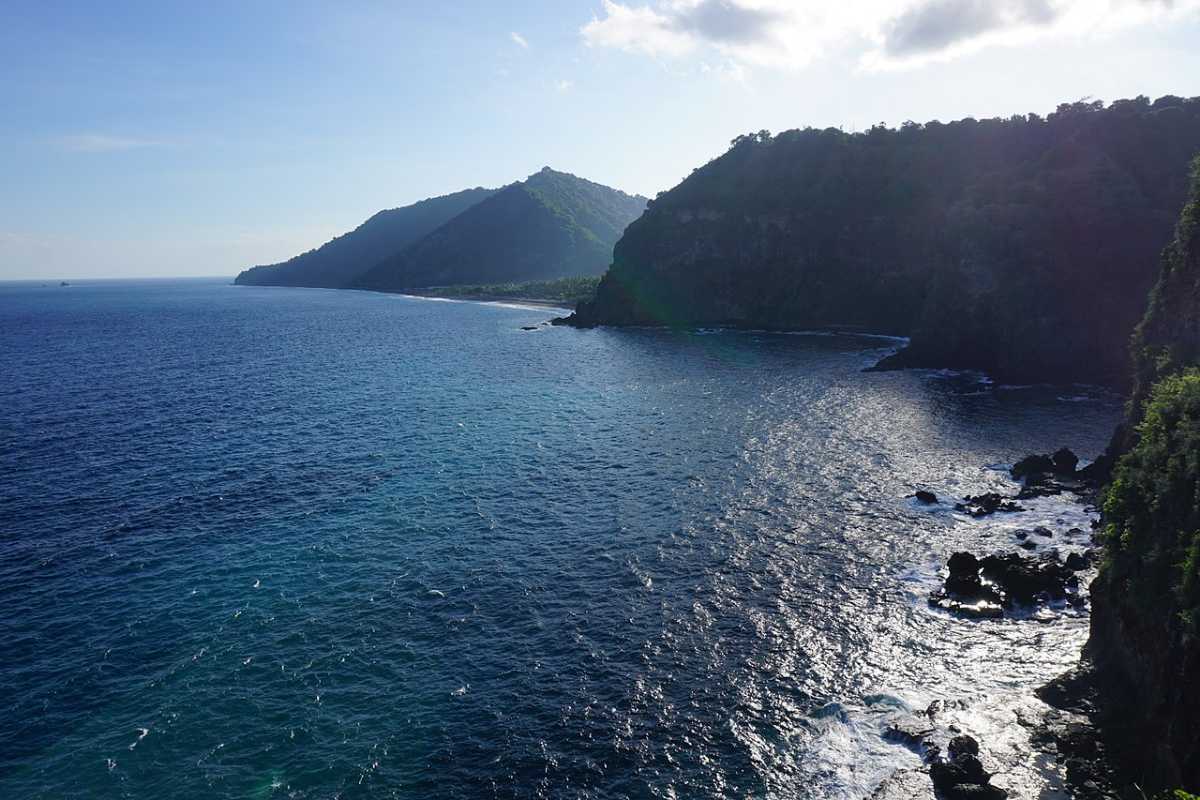 This is one of the more accessible sites for camping in Bali. Situated in Karangasem, this is cliffside camping at its finest. There is a main road which will lead you directly to the place, with no trouble with navigating or getting lost.

This is a vantage point to get a good view of the 'Nusa Penida' and the small islands out at sea. There is no problem with the food and beverages as they are readily available down the road in a village, and wood is easily accessible too. So if you're in the mood for an easy-going, relaxing trip, this is the one to go for.
4. Pinggan Village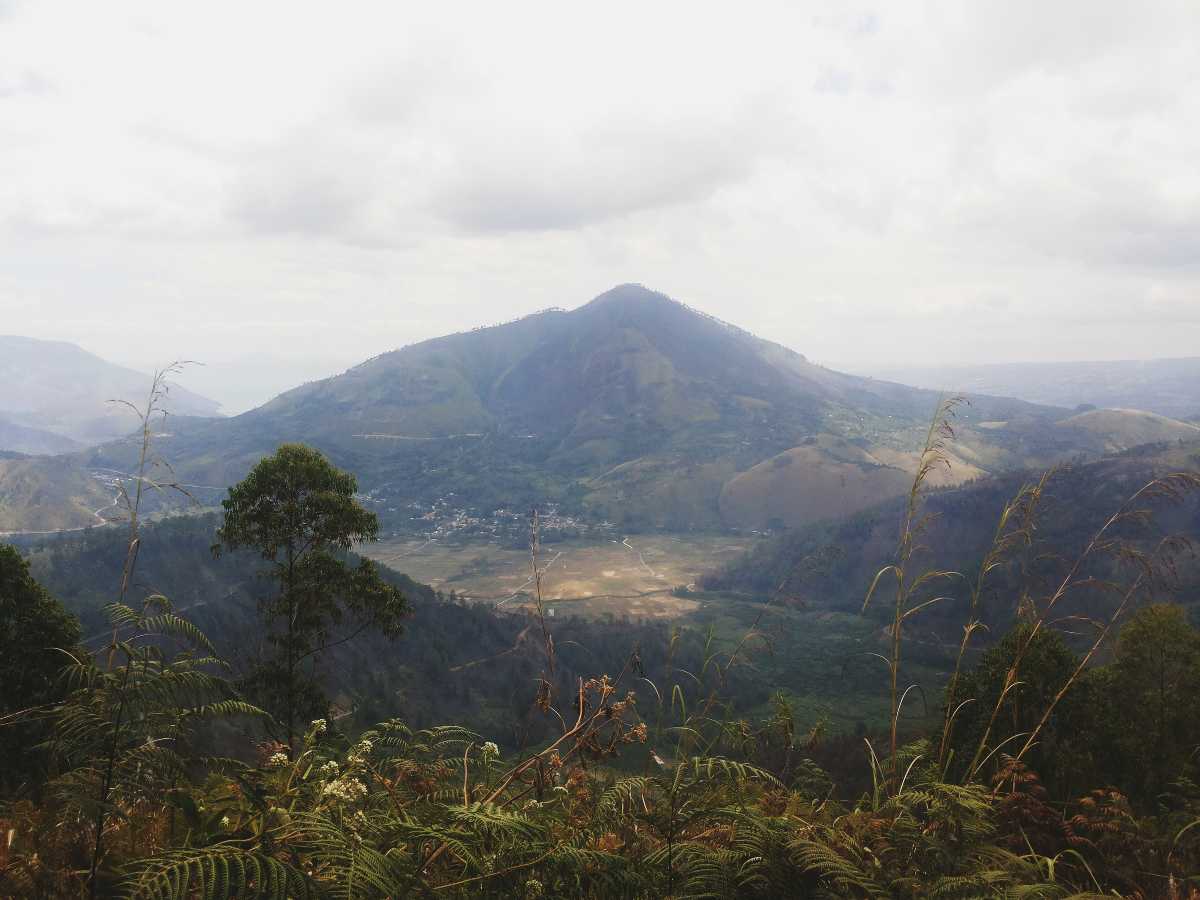 This camping site is located just across the Gunung Batur and has a beautiful view of the clouds. The area is all grassy and is at such a height from where you can see Batur, Agung, Abang and Rinjani, the four volcanoes in the region.

It is a little off track than the Bukit Asah, but trust us, when you wake up in the morning and look at the sunrise, you'll realise it was all worth it in the end. Navigating here could be a little troublesome, but if you keep asking the locals, you'll have no problems at all.
5. Buyan Lake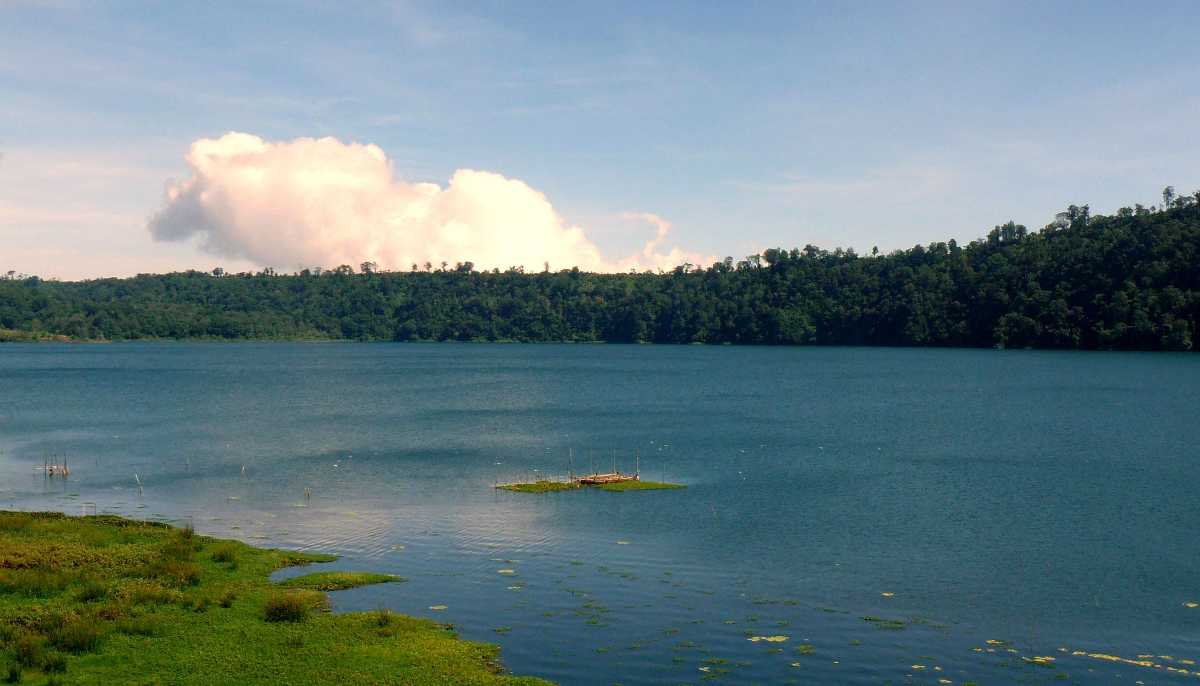 This place for camping in Bali is located to the south side and away from the busy and noisy Bedugul. Being near a lake campsite is always fun, and the calming sounds with stunning views substantiate that fact.

At night, you can lay down and stargaze. A few things to keep in mind, this particular area is known to be one of the coldest in all of Bali, so it is better to pack good quality sleeping bags and lots of jackets for this trip. It receives a lot of rain, so it will also be necessary to carry a good rainproof kit.
6. Gunung Abang
This is the 2nd highest volcano in Bali, but surprisingly one of the easiest to climb. On the top, there is a sacred temple, but this location with its altitude and scenic beauty can also be used for night camping, assuming you don't wreck the place as it holds religious importance. It is an excellent place to camp in the shelter of all the trees and away from civilisation. With an altitude of 2200 m, make sure you carry all you need, as there aren't any retail stores close by.

If you're into boats and camping then this is the place for you. Why the emphasis on the boats? Because that's how you get here! This place is an hour-long boat ride away from Bali, so get ready for some boating!

This place honestly feels like Narnia, with its mysterious vibes and untouched nature. You'll feel so disconnected from the outside world, that you'd never want to go back again. This beach is quite small and looks over a rocky bay, but it is big enough to host some tents and a few visitors for a couple of nights. You may have to share the beach, but it is worth it in the end.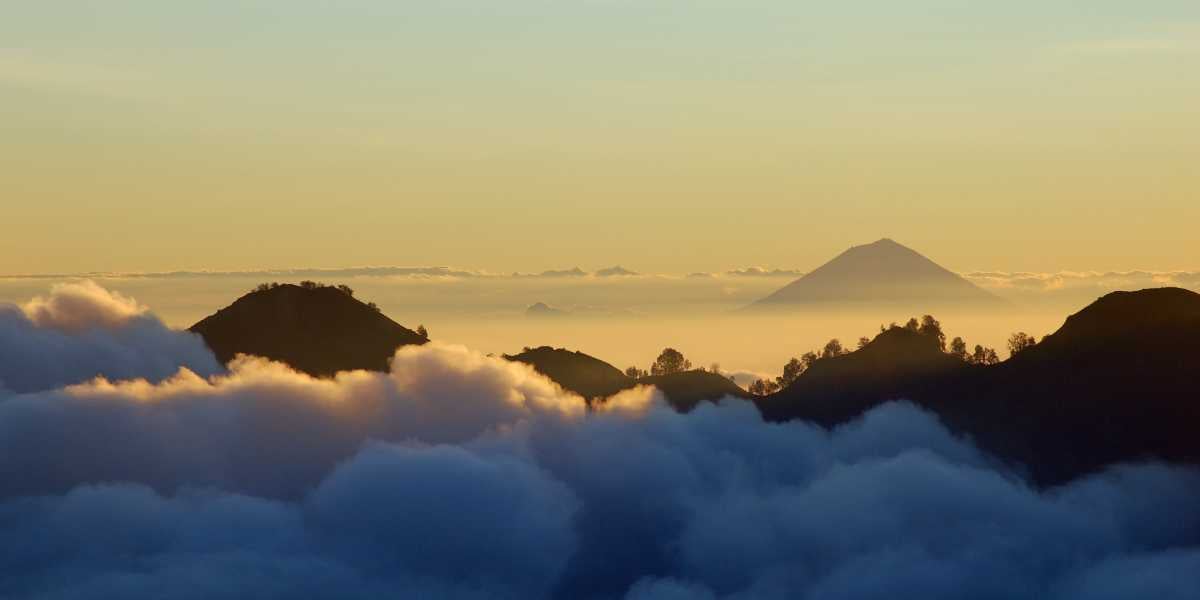 This is the most famous volcano in all of Bali as the two campsites located here are situated on opposite sides of the mountain. The campsite here is quite spectacular, with the best views you can get in the entire island of Bali. The camp won't be quiet, as it is a popular destination among tourists and it can get super cold here during nights because it is a volcano and is quite tall.

You might want to carry good sleeping bags, some jackets and firewood, as you may have a difficult time finding some combustible wood. Keep this in mind, as it can make a world of difference between having a fantastic camp or a miserably cold one. There are a few flat areas here, so if you intend on camping here, make sure you get here on time or it'll be taken. If you're coming from Kubu, then your site will be 1700m from the sea level on the north side of the mountain.
Keep in mind that you will get nothing here, no water, no food, so do not forget to carry all your essentials. The climb in itself is not easy and is considered one of the adventurous ones to come through.
Best Time For Camping in Bali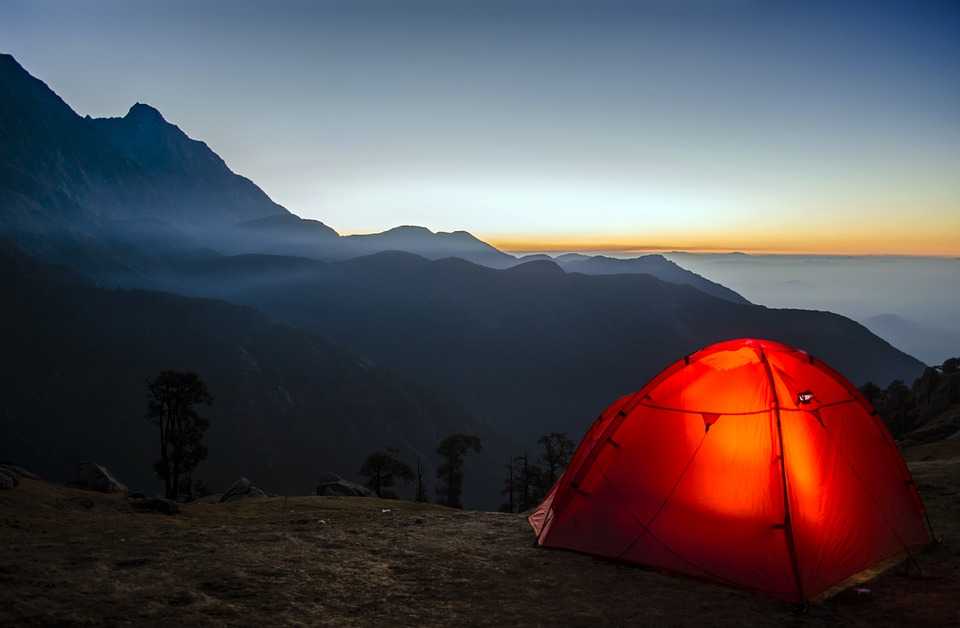 The best time to visit Bali depends on its High/Low season and the weather changes which in-turn affects the accommodation prices. The dry season is the best time to visit Bali for camping which lasts from April to October. It is so due to less rainfall, the rain which could potentially spoil your camping experience. But it is always preferable to check the weather conditions before planning a trip anywhere.
Estimated Budget
The packages for camping in Bali start from USD 155 per person (2 days and one night). You will be picked up from your hotel and provided with a hassle-free camping experience in the wilderness of Bali. These packages usually include Private Transportation, Private Guide, Tent + Camping equipment, Some local fruit refreshments during the trek, Mineral Water, two times lunch, 1-dinner, 1-breakfast and a coffee break.

For the best package, do consult your tour guide or ask the hotel staff.

Camping Permits
Permits are usually included in the package price if you're opting to go with a hike/camp operator. If you wish to obtain one yourself, the tour guide will guide you through all the necessary processes. From the aforementioned places, only Gunung Agung and Nusa Penida need permits. Contact your tour operator or hotel for more specific information on how to obtain a camping permit.
Essentials When Going Camping in Bali
While there are so many things which you should be carrying with you for the trip, there are some necessary items without which you won't be able to call your little adventure, a camp:

1. Tent, poles, and stakes

2. Tent footprint (ground cover for under your tent)

3. Extra tarp or canopy

4. Sleeping bag for each camper

5. Sleeping pad for each camper

6. Repair kit for pads, mattress, tent, tarp

7. Pillows

8. Extra blankets

9. Chairs

10. Headlamps or flashlights (extra batteries)

11. Lantern

12. Lantern fuel or batteries

13. Folding shovel

You can get all this stuff for under USD 200 per person from any retail or online store. So don't forget them!
Things to Know Before Going Camping in Bali
1. Prepare gear: Do not compromise with the checklist given above, you'll have to carry the food and other utensils as well, but don't over-pack. A really heavy bag can spoil your trip.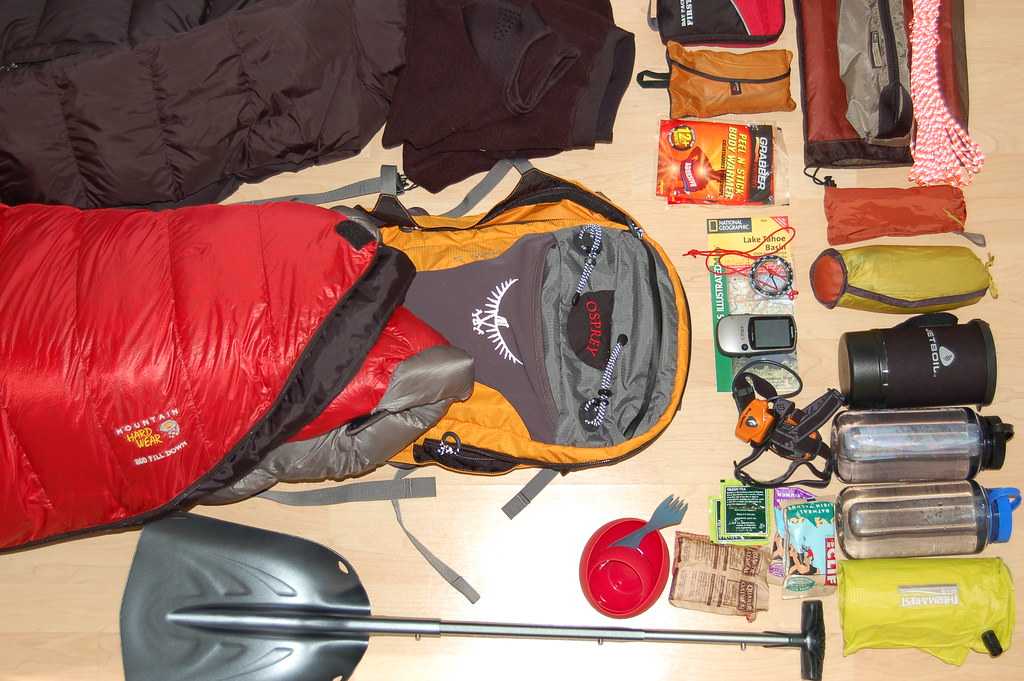 2. Food: Since the camping trip will be tiresome, keep all sorts of protein, carbs and energy drinks as must-carry items. Make a list of what you want to eat in the coming days, prepare as much raw material as you can back in your room. Carry an Ice Box and keep your food fresh in it. You'll be thankful when you get there.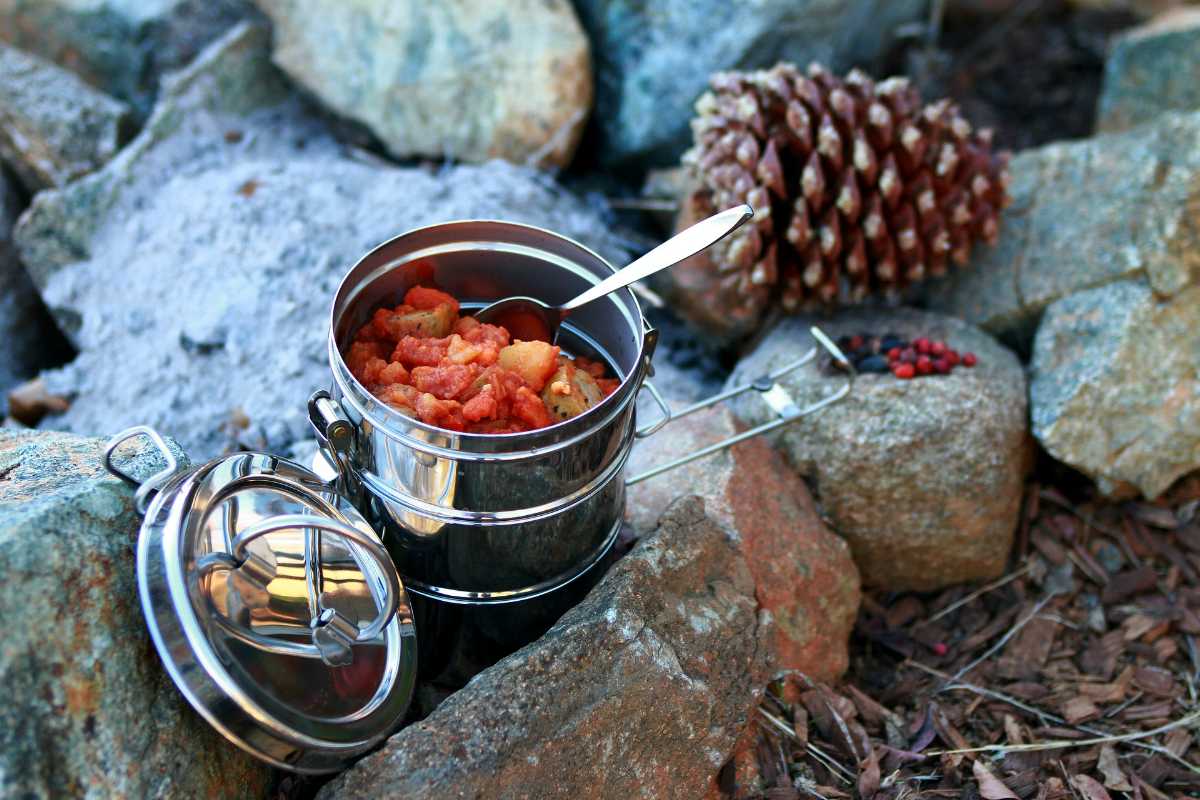 3. Travel Insurance: Going into the wilderness is always dangerous, so to keep yourself safe, secure your travel beforehand, always comes in handy.
Camping in Bali is fun when done safely and with people you adore. So go ahead, have a fun time in Bali the next time you go for a camp. Keep these places in the mind and don't forget to be responsible.