One of the most sought after activities nowadays is camping and for a good reason - It helps us reconnect with nature and ourselves. Treating the indoorsy you with some outdoor camping can do wonders for your stress levels, and mental health overall! While in Singapore, ditch the glamorous hotels and brave up the outdoors for at least one night - stargazing, and having the time of your life.
Here are the top places for camping in Singapore:
1. Pulau Ubin and Pulau Hantu Besar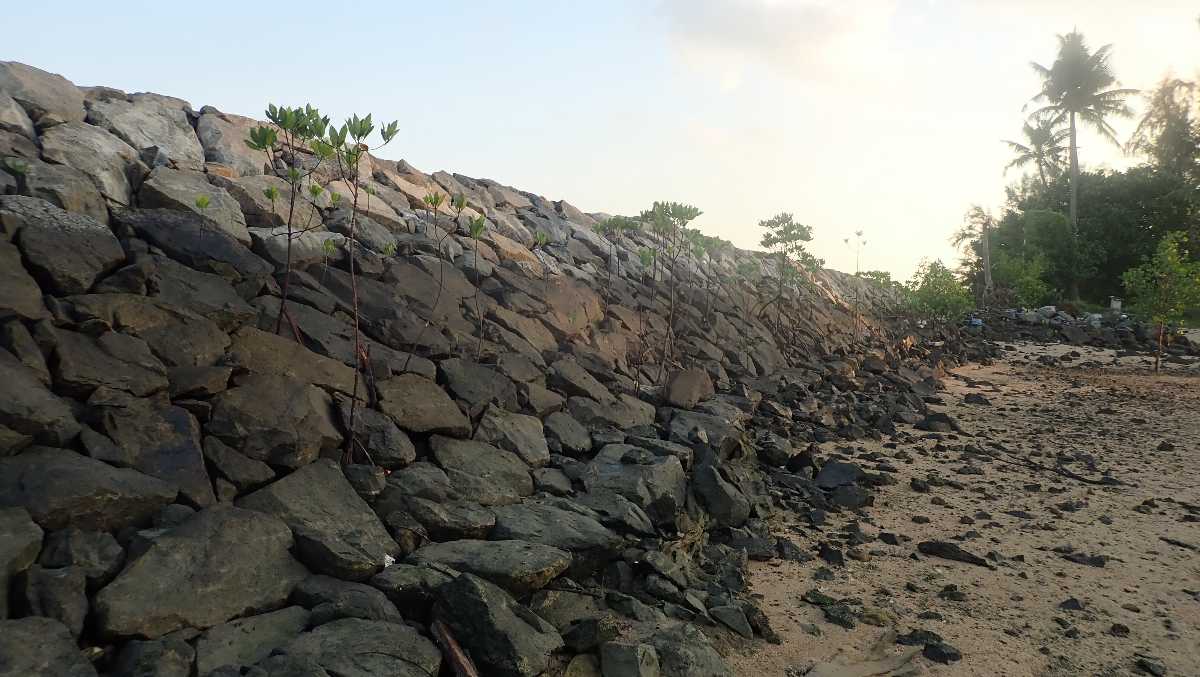 Pulau Ubin and Pulau Hantu Besar two are quieter camping sites in Singapore. They are remotely located, so you have to make most of the arrangements yourself, and much in advance. Carrying your water and food is advisable. Though permits are not required for Pulau Ubin, it is suggested that you inform the officers for safety purpose. On the other hand, permit for camping at Pulau Hantu is very much required.
Location:
Pulau Hantu Besar - Pulau Hantu Island
Pulau Ubin - Near Ubin Jetty
How to Reach:
Pulau Ubin: From Tanah Merah MRT, take Bus No. 2 and get down at Changi Point Ferry Terminal. From there, take a bumboat to Pulau Ubin.
Pulau Hantu Besar: Organise a fast work boat at West Coast Pier or Marina South Pier.
2. West Coast Park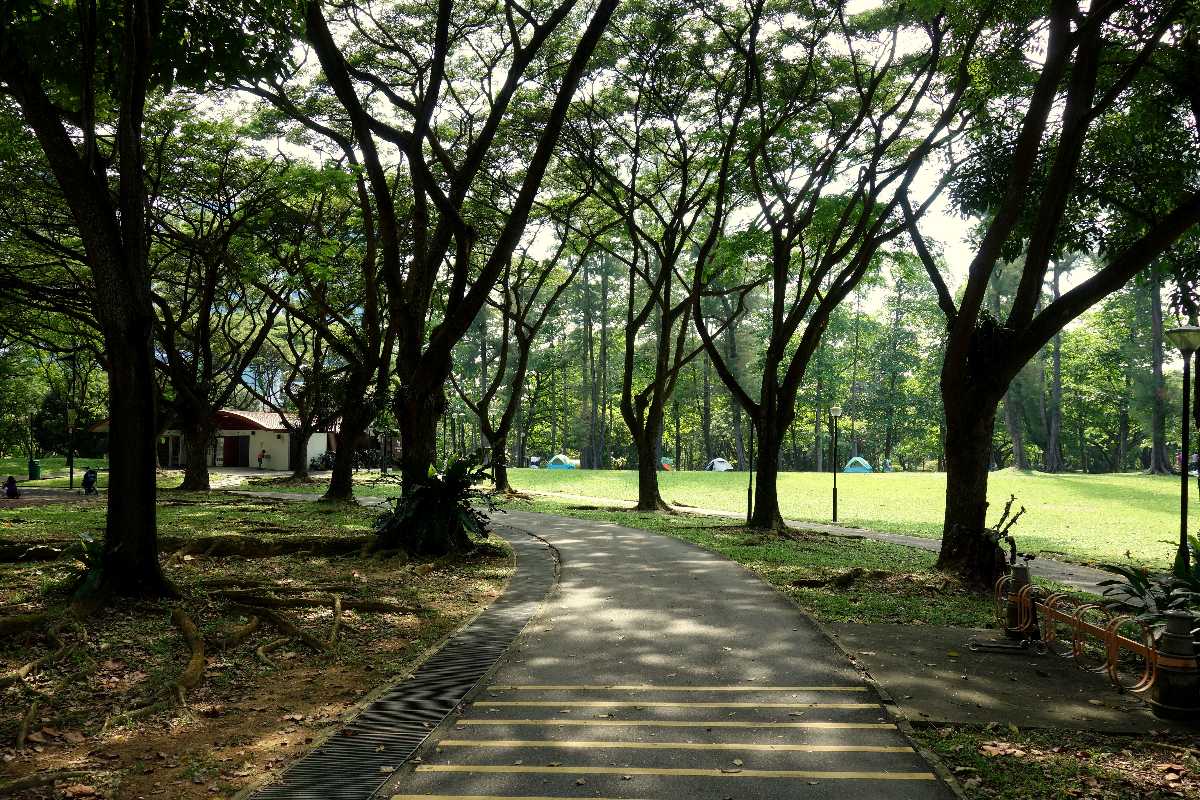 In case you're someone who prefers less crowded areas, West Coast Park is the ultimate camping site for you! In addition to camping, at the lush West Coast Park, you can in multiple other activities like playground activities, bird watching, skating, kite flying, and much more! Also, there are BBQ pits for you to pre-book and make the most out of during your camping day.
At West Coast Park, camping is allowed only in Area 3.
Location: Parallel to West Coast Highway
How to Reach: Clementi MRT / Bus Interchange: From Clementi bus interchange, take bus 175 and get down opposite to McDonald's at West Coast Park (Bus stop ID 17299)
Jurong East MRT Station / Bus interchange: From bus stop near Jurong Regional Library, take bus 176 (Bus stop ID: 28249) and get down opposite to McDonald's at West Coast Park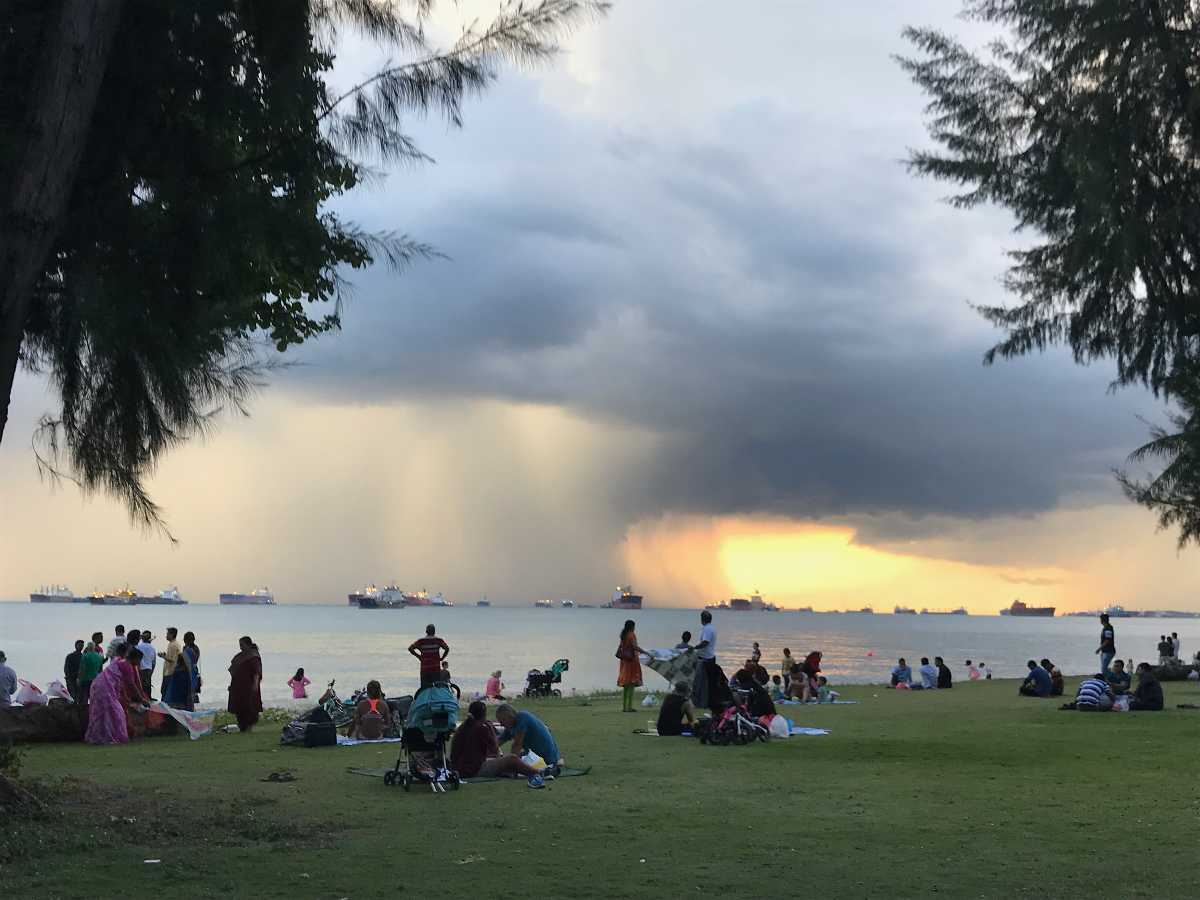 East Coast Park is for someone who does not mind massive crowds, as this is one of the most popular sites for camping in Singapore. Even though you would find multitudes of people camping here, you get to enjoy your way out of it, as there are prospects of activities like cycling, skating, and even water sports! You can find various eateries around the area, so you don't have to live off of cuppa noodles!
At East Coast Park, camping is allowed only in Area D and Area G
Location: Along the East Coast Parkway
How to Reach: From Bedok Interchange, take bus 196 or 197 and get down along Marine Parade Road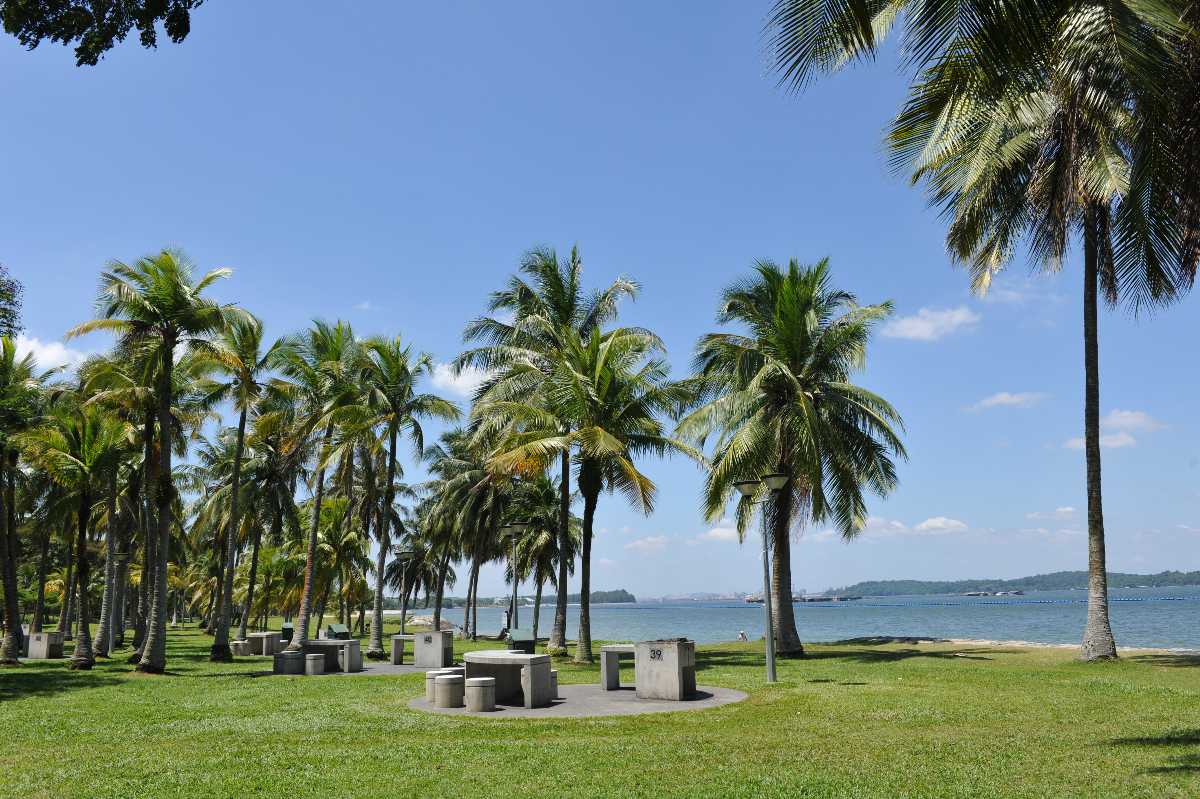 Pasir Ris Park is one of the most isolated camping sites in Singapore, but that doesn't mean it has nothing to offer! While camping at Pasir Ris Park, you can indulge in horse riding, bird watching, and even mangrove trail exploration. The whole experience of camping here wouldn't make you want to sleep; instead, we bet, you would want to stay awake all night, stargazing!
At Pasir Ris Park, camping is allowed only in Area 1 and Area 3
Location: Stretches from Pasir Ris Road to Jalan Loyang Besa
How to Reach: At Pasir Ris MRT Station, take bus 403 from Pasir Ris bus interchange and get down at the stop after the roundabout.
Permits for Camping in Singapore
While it is very much fascinating to camp in Singapore, due permission is required from authorities. It is a seamless process and does not eat up much of your time. One can apply for a permit online via the following link: https://e-station.axs.com.sg/AXSOnline/bo_eservices/NParks_Camping/particulars.php
If you camp without a license, you may get heavily fined, so do make sure to follow the due process.
You can apply for the permit only if you are 16 years and older, have a valid residential address in the Republic of Singapore, don't exceed the limit of 4 days of camping per month, and don't have any existing camping permit.
Permit Rules
Once you get the permit, you should know that you are allowed to camp from 9:00 AM of a day to 9:00 AM the next day, i.e. 24 hours.
The permit is non-negotiable.
You are very much responsible for the cleanliness of the area you camped around.
The camping permit comes free of cost; that means you do not have to pay anything for the license.
You can apply for a maximum of 4 days of camping.
There can be a maximum of 5 occupants in a tent.
Camping Essentials - What to Pack?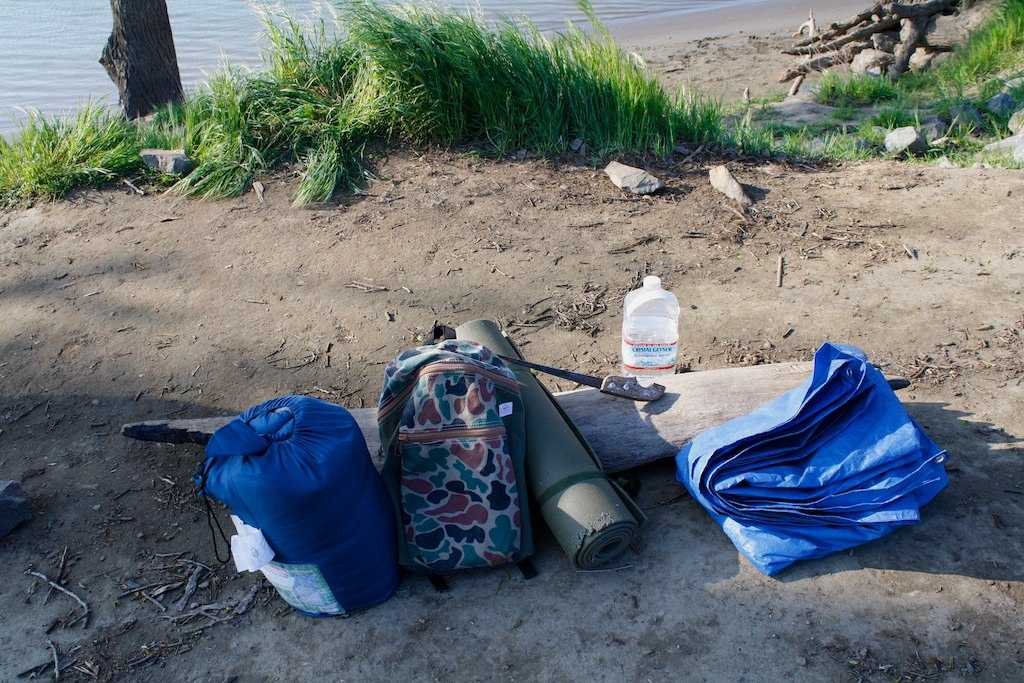 Camping in Singapore is generally done at a serene and isolated surrounding, so not many facilities are available during the activity, which makes it essential to carry the things you would need. Following is a list of things you would need to take to your campsite.
1. A tent
This one is a no brainer! Carry a tent with you, which can be easily laid and is dependable. Make sure it is waterproof and windproof, as nature works in unpredictable ways. You can even buy or rent camps from various places in Singapore.
2. Mosquito Repellent
Camping is an activity that connects you with nature, and nature does consist of mosquitos as well. To protect yourself from diseases spread by mosquitoes and having a good night's sleep, do carry a mosquito repellent with you. It can come in handy!
3. Headlamps/Handlamps
When camping in Singapore, the area probably won't have lights switched on, which makes it very important to carry headlamps or handlamps with you. At night, you may want to roam around, bonding with nature, or only looking for food, but it can be hazardous without any lamps.
4. Food and Drinks
This one is indispensable! You may not find any place open late at night to serve your food or drinks. To keep you from starving, do carry snacks and water, at least, to spend the night peacefully. Be hydrated and don't die!
5. Portable Charger
Another recommendation, but no necessity! Camping is supposed to reconnect you with nature and keep you away from social media or other addictions, but cell phones can come to your rescue in case of any mishappening. So keep your phones charged, but do stay away!
6. Tissues and Wet Wipes
You may not get a chance to bathe yourself, or even to take a dump at a designated place. So, keep yourself on the safer side and do carry tissues and wet wipes.
7. Speakers
This one isn't a necessity, but a recommendation! Setting up the mood with some light, chill music can prove to make all the difference in your camping experience. Carry a Bluetooth speaker with a decent battery, and create a soothing playlist.
8. Miscellaneous
Not to mention, there are plenty of other things to carry with you, which you might forget at the very last moment, namely - trash bags, board games, and cooking equipment.
We highly suggest you prepare a checklist, so you don't forget to carry any of the things as mentioned earlier that might seem insignificant, but can come very handy at times.

Things to Remember While Camping in Singapore
Camping isn't as casual and comfortable as it sounds! It takes precautions and cares to camp. There are a few tips to keep in mind while you decide to camp in Singapore. Following is a curated list of things to remember.
1. Inspect the Venue Beforehand
It might not seem to be necessary, but it can turn out to be one of the best tips ever! Inspecting the venue beforehand, of anything that may cause inconvenience, is a great way to make sure you don't come across any hurdles during your camping experience. Moreover, you can also keep a tab of the nearby eateries, where you can resort to at night, and nearby playground to keep yourself indulged.
2. Cleanliness Shouldn't be Neglected
You may be considerate enough to clean your home regularly, but you should also keep the environment clean, and the least you can do is make sure you don't litter the place you camp at. In case you find the area to be dirty the next morning, make sure you clean it up before leaving.
3. Safety First
It is indispensable to put your safety first. While indulging in activities, be cautious of anything that may compromise your security. Also, carry insect repellent, as it can save your life. Use lotions to prevent skin burns and tanning. Lastly, don't forget to take the first-aid kit with you.
While this activity can prove to be fulfilling and a memorable experience, taking enough precautions and remembering the things mentioned above is essential. Camping in Singapore is relatively popular among tourists and locals alike, and for a good reason! So, book your permit and grab those essentials, it's time to camp in Singapore!