One of the best ways to explore one of Asia's hitlist destinations is boating in Singapore. Whizzing around the Lion City can take a matter of minutes, thanks to the efficient widespread public transportation, but cruising can open up the city and its history in unexpected ways. With the marinas and quays dotting the entire city, there are varied spots where you can head out for boating in Singapore. One of the most popular and best boating spots is the Southern Singapore Islands fringed with coral reefs and calm aquamarine water.
We have compiled the list of best operators for boating in Singapore to help you cruise through the exquisite country:
1. Singapore Bumboat Cruises and Leisure
The bumboats are traditional boats sailing in the
Singapore River
which were introduced to safeguard the river heritage of its old charm and memory. The design of the bumboats was changed in the recent past, by introducing food and beverage outlets, to enhance the experience of boating in Singapore. The cruise has different stopping points where you can hop on and hop off. The view of Singapore skyline from the boat deck is breathtaking!
Timings: 10:30 AM to7:30 PM. Visit during the evening, after sunset, to experience the dazzling laser show
Approximate Cost: Ranging from SGD20-SGD75
Location: 1 North Bridge Road, Singapore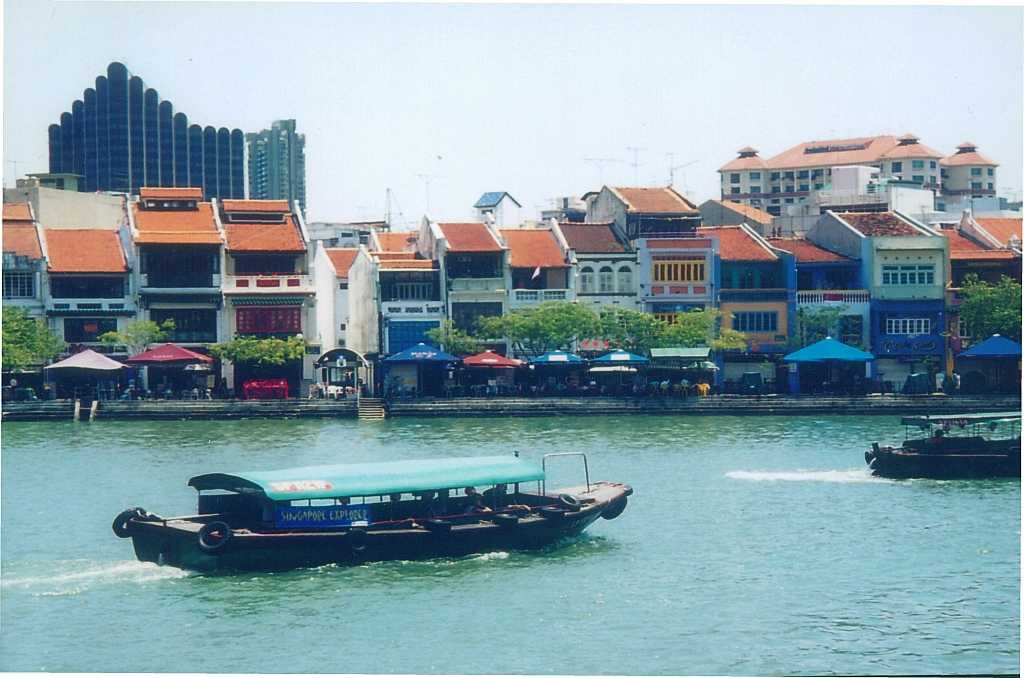 2. Duck and Hippo
Duck and Hippo is one of the most popular hop-on-hop-off tours for boating in Singapore, showcasing all prime attractions from a different perspective. For those who want to take in the sights around Singapore but are under time restrictions, Duck and Hippo offer a variety of sightseeing options on different line colours with different durations. The tour guide is very knowledgeable and friendly, talking about the different places as you sail through.
Timings: 10:00 AM to 6:00 PM
Approximate Cost: SGD30- SGD50
Location: 3 Temasek Boulevard Suntec City Mall, Singapore

3. Yacht Escape - Mikanna
A clean and well-occupied yacht, gorgeous views of the islands around Singapore, good vibes, food and sun- Yacht Escape is all that one asks for! The yacht can accommodate around 25-30 people, and the crew is also very welcoming. No wonder this is one of the most recommended options for boating in Singapore!
Timings: 5:00 PM to 10:00 PM
Cost: Starts from SGD40
Location: 11 Cove Drive Floor, One15 Marina Club 01, Singapore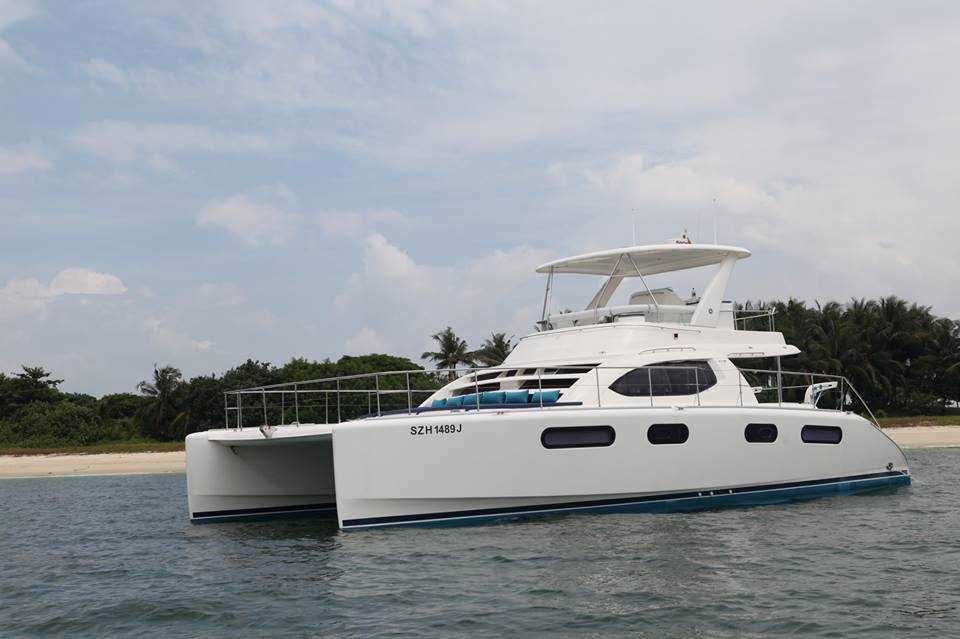 4. Bintan Resort Ferries
Bintan Resort Ferries is a ferry operator with regular ferry services between Singapore and Bintan in Riau Island, Indonesia. The ferry is equipped with high tech navigation and engineering monitoring, thus allowing a smoother ride at sea. The staff is fully certified according to marine safety satisfying the passengers and ensuring their safety. The passengers are also offered Emerald Class to enjoy the privileges of Emerald Lounge.
Timings: 9:30 AM to 7:00 PM
Approximate Cost: SGD45-SGD114
Location: 50 Tanah Merah Ferry Road, Tanah Merah Ferry Terminal, Singapore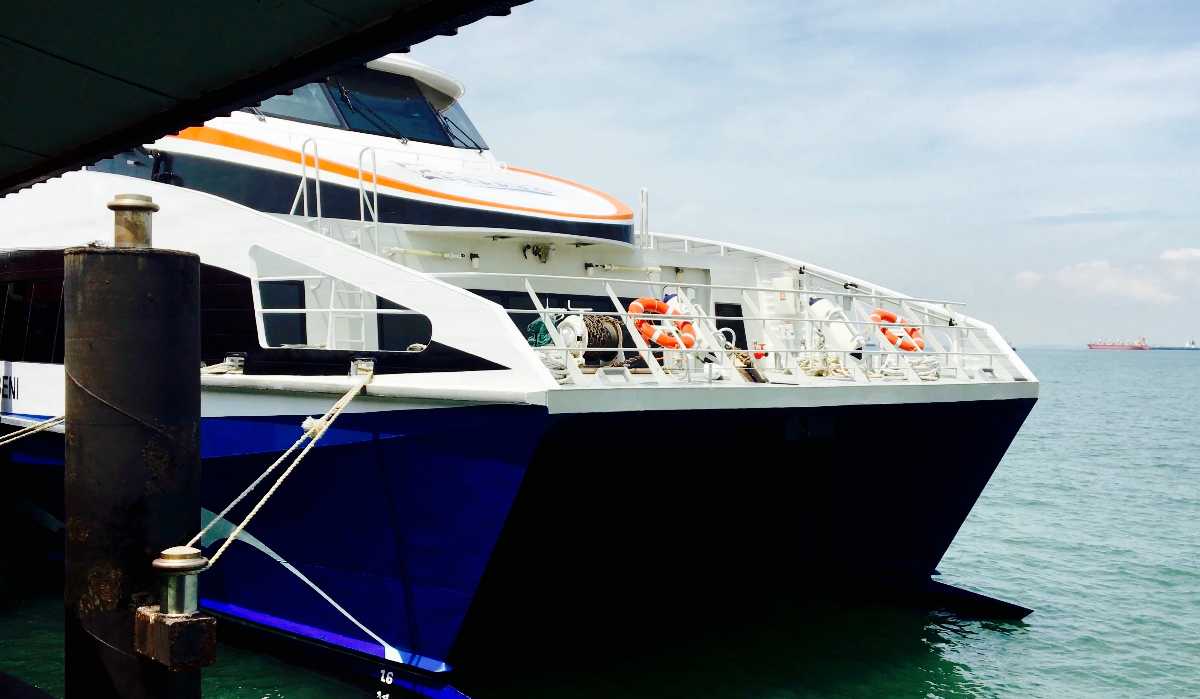 The names mentioned above are the most popular and accredited agencies for boating in Singapore. Others are new in the trend and are gaining recognition slowly and steadily.
1. Araliya Sailing Charters
Timings- 9:00 AM to 10:00 PM
Location- 600 Pongol Seventeenth Ave, Singapore
2. Albatross Cruises
Timings- 9:30 AM to 7:30 PM
Location- 11 Cove Dr, Singapore
3. Epsilon Adventures
Timings- 11:00 AM to 5:30 PM
Location- 10 Anson Road, International Plaza, Singapore
4. Zeal Ocean International
Timings- 9:00 AM to 10:00 PM
Location- 10 Anson Road, Tanjong Pagar, Singapore
The Lion City has in store all the excitement and thrill that one expects from such a colourful city and boating in Singapore is one of the best ways to move away from the crowd and noise of the city. Looking through the landscape while sailing is one of the best solutions to release stress so enjoy your vacations in action-packed Singapore!
~ Written by - Devyani Makan