Singapore
is a paradise for shopaholics. It is one of the most vivacious shopping hubs with thousands of shopping centres. Visitors don't visit Singapore just for its scenic view but also for its fashion. There are many options for shopping in Singapore has it all, from top-notch brands to budget-friendly stores, it has everything for everyone. The shoppers can't shop to their heart's desire till their wallets get empty.
Visit these markets to enjoy Cheap Shopping in Singapore: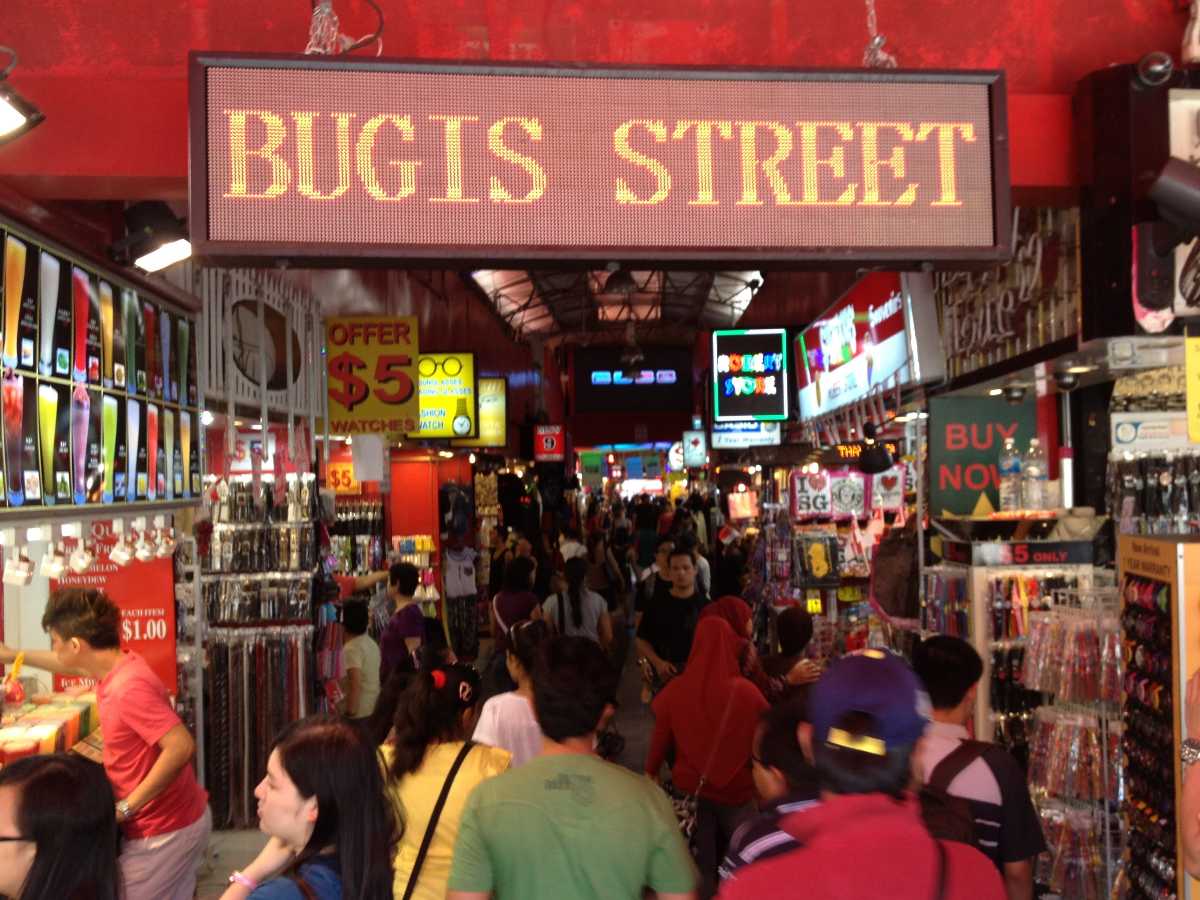 Bugis Street has all the stylish things which they update almost every day from clothing to accessories. The Street has more than 500 shops and offers items at wallet-friendly prices. The prices get as low as SGD10, and even the watches and accessories cost around SGD5 which makes all their customers happy. Bugis Street is typically for shoppers looking for some street prices and cheap shopping in Singapore, giving them one fantastic experience. Bugis also has various food and drink stores to keep your tummy full!
Location: 4 New Bugis St, Singapore
Timings: 11:00 AM to 10:00 PM
2. Mustafa Centre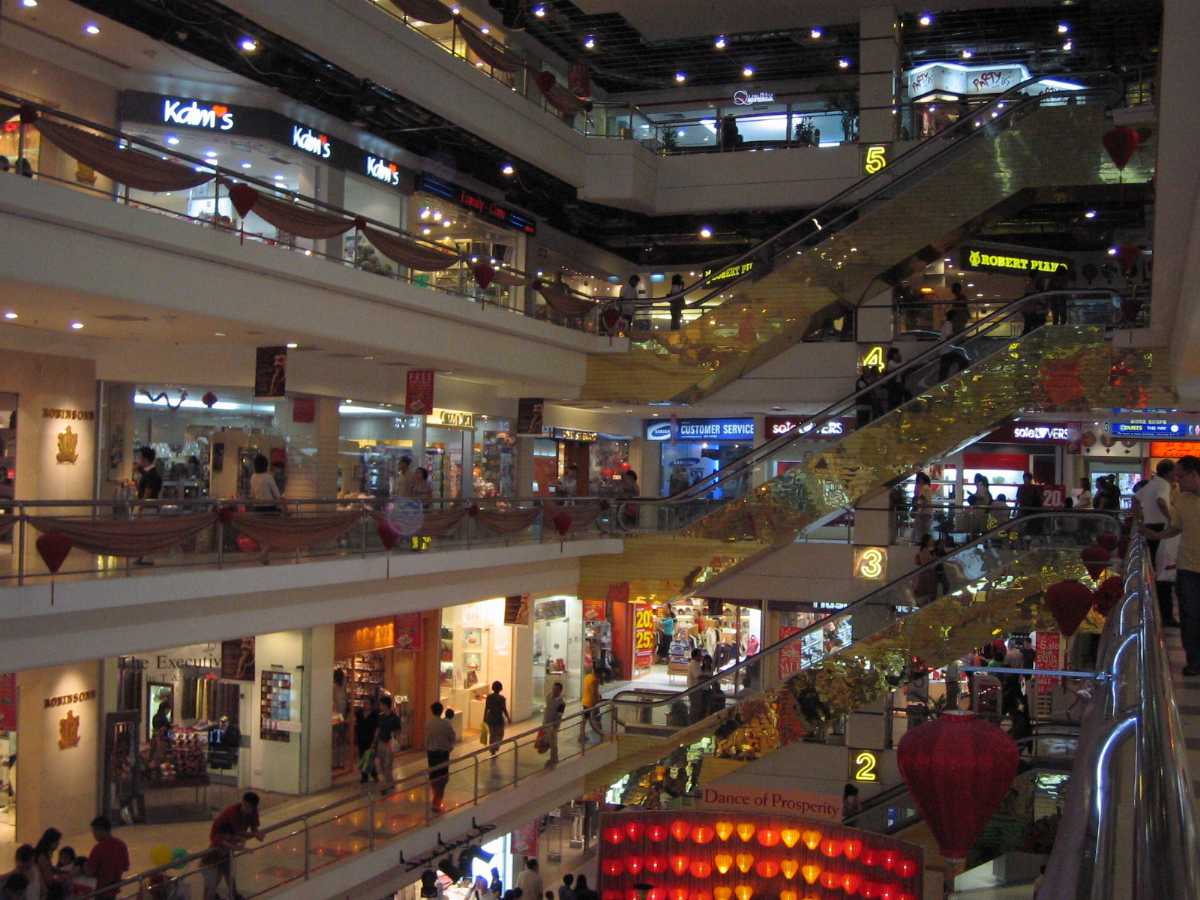 The highlight of Mustafa Centre is that the store owners buy the products in bulk to get lower prices so that the customers also don't have to pay much. Mustafa Centre has almost everything from jewellery to electronics and shoes but is perfect for someone who is looking for cheap with trendy clothes. The clothes in the Mustafa Centre are fashionable and are popular among the people. This Centre is open 24 hours and even 365 days a year which makes it all the more popular among the visitors looking to for a cheap shopping experience in Singapore. It serves to late night shoppers so that people can go according to their convenience.
Location: 145 Syed Alwi Road, Mustafa Centre, Singapore
Timings: 24 hours open
3. Far East Plaza

Far East Plaza has all the trendy clothes at a low price and has a right mix of Hong-Kong Style, Korean style, retro and vintage apparels. The Plaza has many a large variety of shops which will make you experiment with new things, be it footwear or accessories. It won't have the branded shops, but discounted clothing would be available which seems very creative, making the idea of cheap shopping in Singapore fun. It even has a small dress boutique where you can get your tailor-made clothes according to your whims and wishes!
Location: 14 Scotts Road, Far East Plaza, Singapore
Timings: 10:00 AM to 10:00 PM
4. Lucky Plaza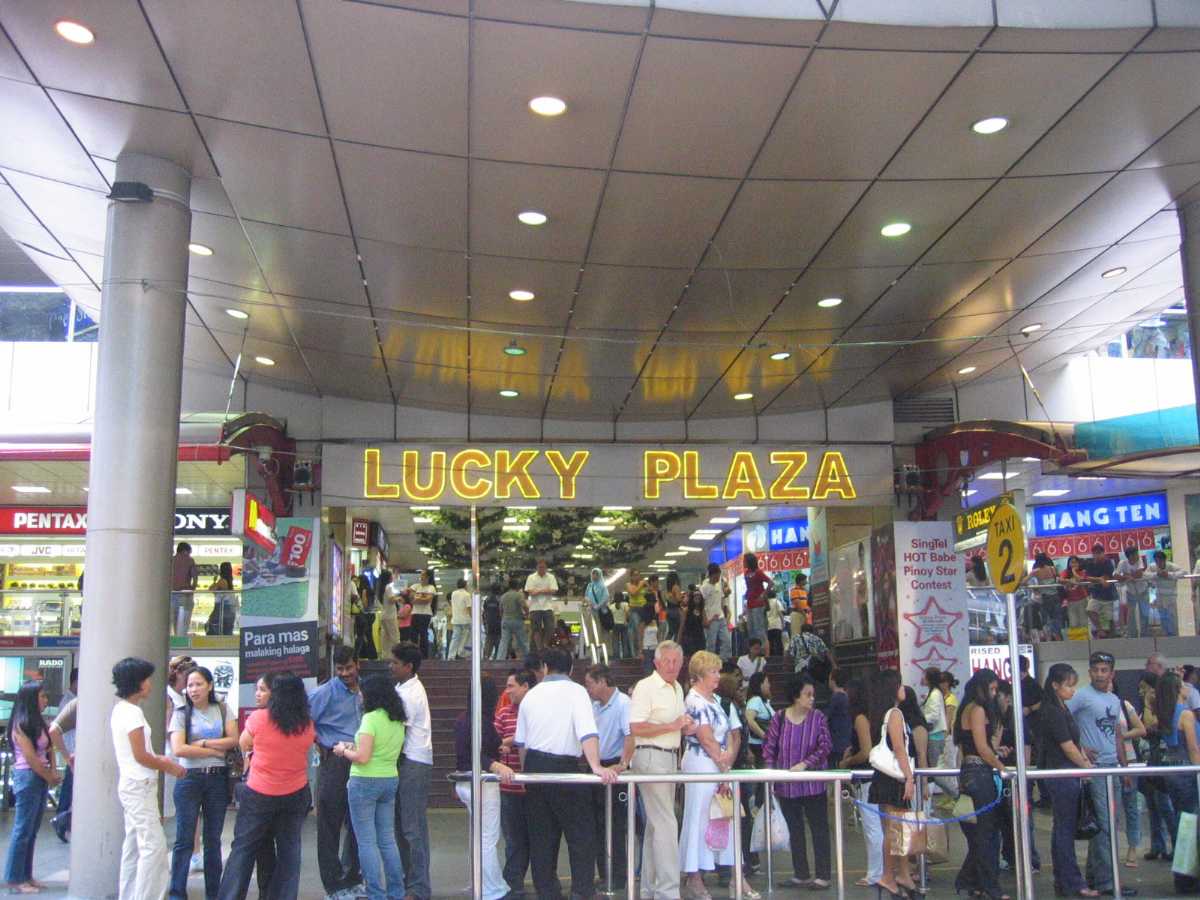 Lucky Plaza sells all sorts of casual clothes keeping in mind the sensitive prices that it holds. The Plaza would give you a vibe of how old Singapore shopping centres were. The clothing available in top brands is available in Lucky Plaza too but at an affordable price to satisfy your wallet as well as your need. The building is over 20 years old which makes it authentic and attracts the visitors more.
Location: 304 Orchard Road, Singapore
Timings: 10:00 AM to 10:00 PM
5. Scape Underground

Scape Underground is known for the best cheap shopping places in Singapore. This Centre is a part of SCAPE, which is a youth upliftment Centre with an aim to support youth and talent development. So SCAPE is explicitly designed for students because the students know the essence of a budget. The clothes sold here are of high quality and serves to all age brackets with youthful products. It is an indoor shop whose retailers are youth which helps in understanding the customers better.
Location: 2 Orchard Link, Singapore
Timings: 9:00 AM to 9:00 PM
6. City Plaza

Being the oldest mall in the city-state, City Plaza is perfect for cheap shopping in Singapore.
The mall
has an entire floor dedicated to clothes. This plaza offers a variety of tops, pants and dresses at a budget-friendly price. The shops in City Plaza also buy clothes from the people who are willing to sell their clothes for a modest sum of money. Many retailers and fashion bloggers buy fashion items from City Plaza in bulk because of its excellent quality and low price. City Plaza has many offers for you on bulk purchase too which attracts the customers even more.
Location: 810 Geylang Road, Singapore
Timings: 9:30 AM to 10:00 PM

IMM Outlet Mall is the biggest outlet mall in Singapore. The mall's significant portion is occupied by around 85 outlet stores, 215 retail shops and 60 food and beverage stores. This outlet mall sells all the top-notch brands at low prices which assures that the high quality is maintained. The IMM Mall has different discounts all year. It has around 80% on every retail outlet which attracts the customer to empty their wallet here. The clothes sold here are renowned for their quality and trend!
Location: 2 Jurong East Street 21, Singapore
Timings: 10:00 AM to 10:00 PM
8. Anchorpoint Shopping Centre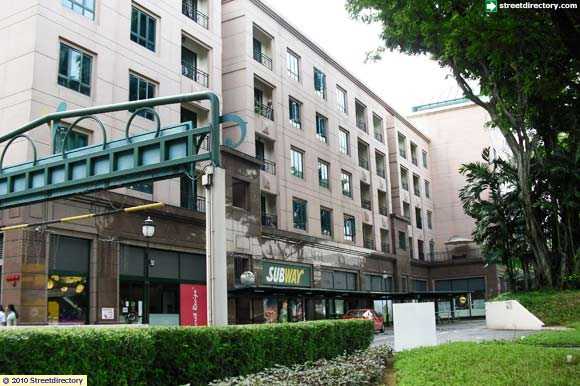 Anchorpoint Shopping Centre is the place to go to buy branded luxury at pocket-friendly prices, be it on clothes, shoes, electronic goods, etc. Get the best in trends for rates as low as SGD 5 per piece during the Centre's weekly sales. Also, it houses a clinic, a supermarket, a full-fledged food court and even a laundrette. The Anchorpoint Shopping Centre lets shoppers stay atop of the times, without the compromise of emptying their pockets. Here's a tip, they don't tolerate bargainers.

Location: 370 Alexandra Road, Singapore
Timings: 10:00 AM to 10:00 PM
9. The Editor's Market

The Editor's Market will have anyone and everyone on a shopping binge with its step pricing policy. Which means, the more products purchased, the cheaper the purchase amount. This multi-brand fashion outlet has the latest trends from major international street labels to products from a time forgotten yet cherishe, like the 70's with its disco pants, bobby heals and chiffon shirts. The Editor's Market is for those looking to upgrade up their wardrobe at a great bargain.
Location: 313 Orchard Road #03-01 to 08, [email protected], Singapore
Timings: 10:30 AM to 10:00PM

10. Chinatown Street Market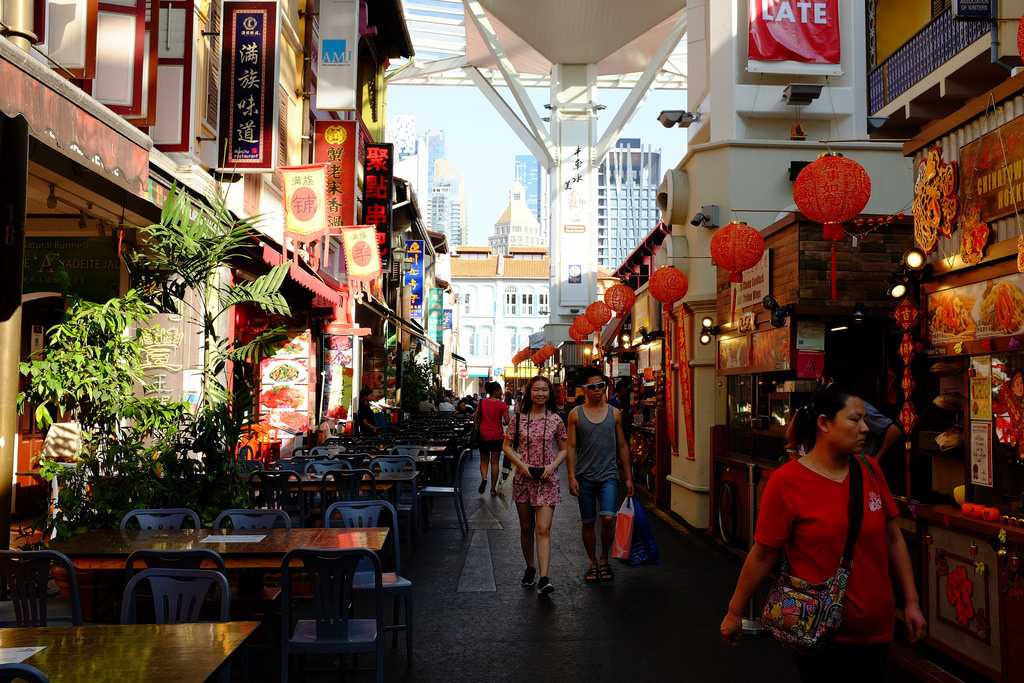 The Chinatown Street market is one of Singapore's most popular attractions. Get a glimpse of the Chinese culture in Singapore with the ambience that the market radiates. Take a stroll through the streets and be engulfed by the smell of authentic Chinese street delicacies, to one of a kind souvenirs. To truly experience the beauty of Chinatown, visit after sundown to see the lanterns that bring the market to life. And to get the best deals, bargain with a smile.
Location: Pagoda Street and surrounding roads
Timings: 10:00 AM to 10:00 PM
11. Haji Lane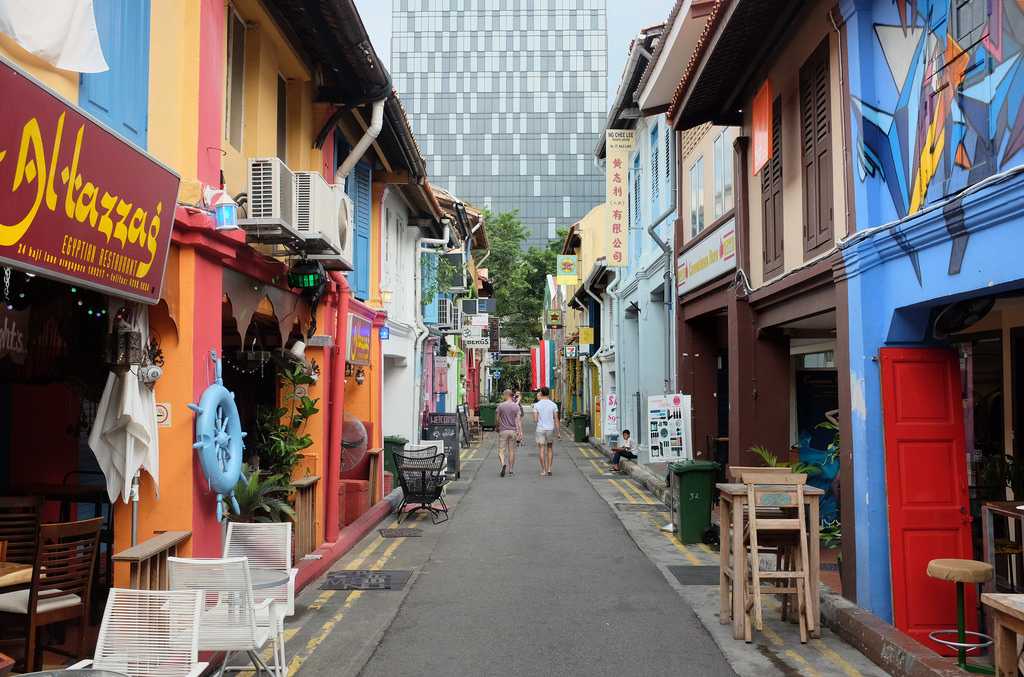 An experience in itself, a trip to the 'indie' Haji Lane will leave every visitor satisfied with its blast-from-the-past ambience with its architecture and shophouses. The stores hold some of the most comprehensive yet most intriguing set of items ranging from exotic decor pieces to cross-cultural attire. Take a stroll down the street and be greeted by friendly shop owners, visit old and timeless shop houses, and try some of its eccentric cafes. The Haji Lane is for those who look for a cross-cultural shopping experience.
Location: 21A Haji Lane, Singapore
Timings: 11:00 AM to 8:00 PM

12. VivoCity Mall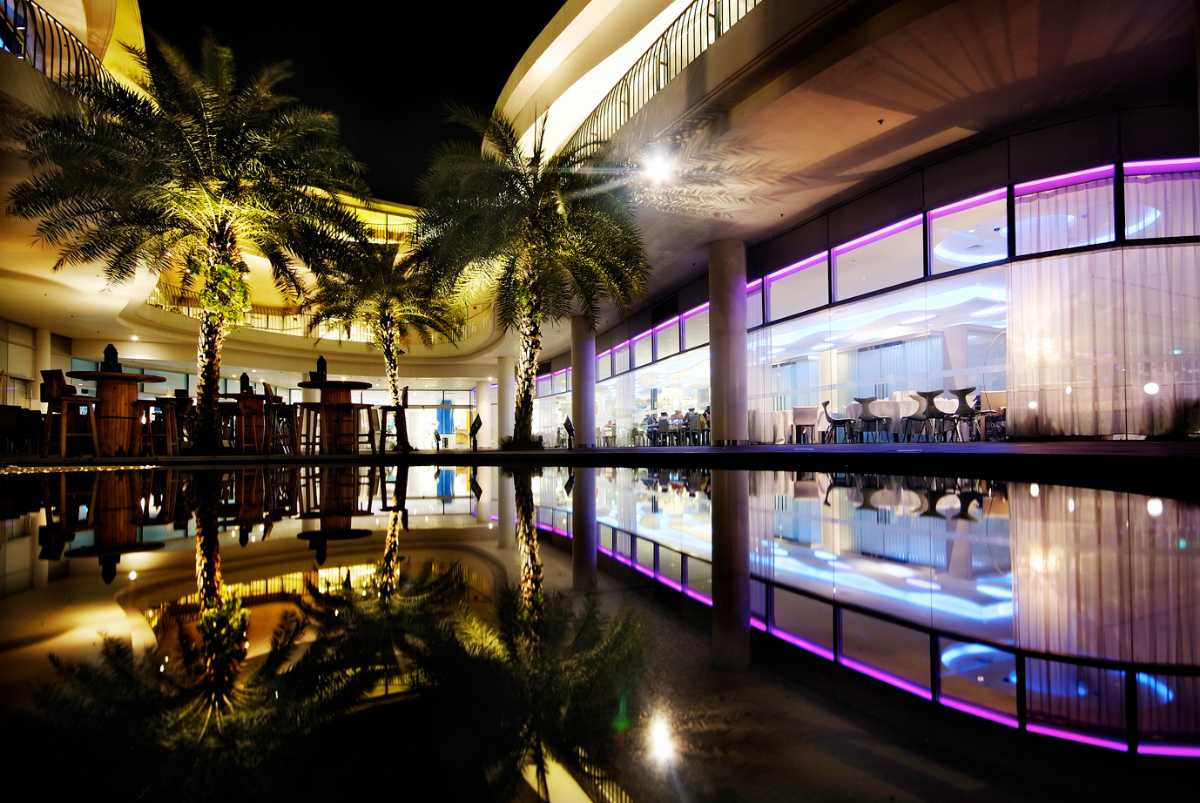 The VivoCity Mall is named Singapore's largest shopping mall because of the plethora of experiences where one can shop, eat and also catch the latest movies in the country's largest multiplex. A seven-storeyed wonderland for shoppers, this mall houses some of the world's top mid-range brands and the broadest range of stores and experiences one can have in one stop. And after a tiring day of shopping, have a relaxing meal at the cafes in the mall that overlook the harbour.
Location: 1 Harbourfront Walk, Singapore
Timings: 10:00 AM to 11:00 PM

13. Sungei Road Thieves Market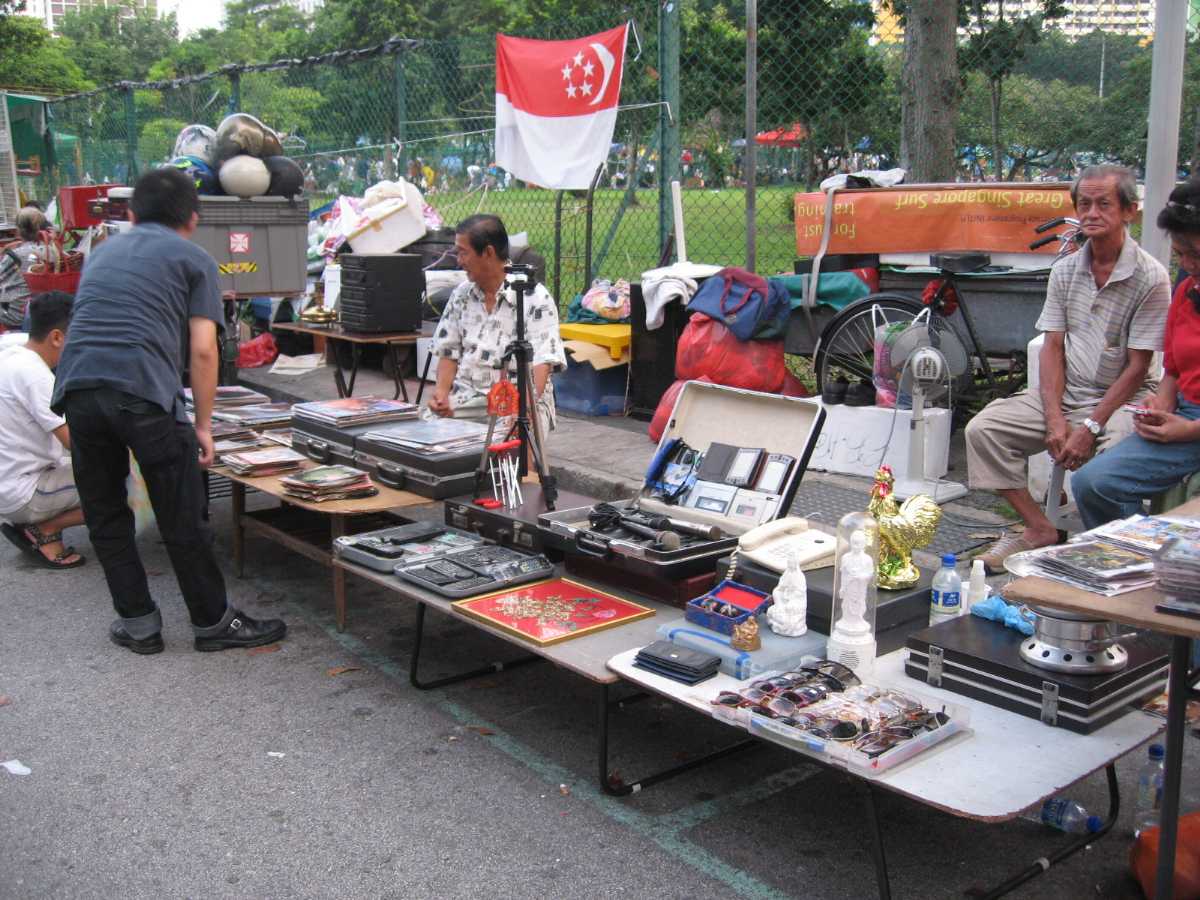 The Sungei 'Thieves' Market has quite the infamous reputation in the past where its second-hand products were a misconception to be stolen goods, hence the name. It holds some of the most bizarre range of second-hand products to factory rejects ranging from suitcases, jewellery and shoes to high-end electronic appliances to gadgets, and the best of all, army merchandise, all sold at a great 'steal'. Go to the Sungei Road Thieves Market with an open mind and an open shopping list.
Location: Woodlands Recreation Center, 200 Woodlands Industrial Park E7, Singapore
Timings: Saturday to Sunday, 11:00 AM to 7:30 PM
These are some of the ideal places for cheap shopping in Singapore, where you can come with a not so high budget but get great clothes. These outlets offer all the clothes that one requires for parties, dinners or even casual outings. Singapore is a hub for shopping, and these shops represent the same. So head to these to have a plethora of options for your special occasion!
~ Written by - Devyani Makan