Bandstand:
Surrounded by the breathtaking yellow Rain Trees, the Bandstand is a ninety-year-old octagonal gazebo that was once the highest point of the Singapore Botanic Gardens. A much-loved wedding photo venue today, the Bandstand is one of the most picturesque and iconic landmarks of the Botanic Gardens.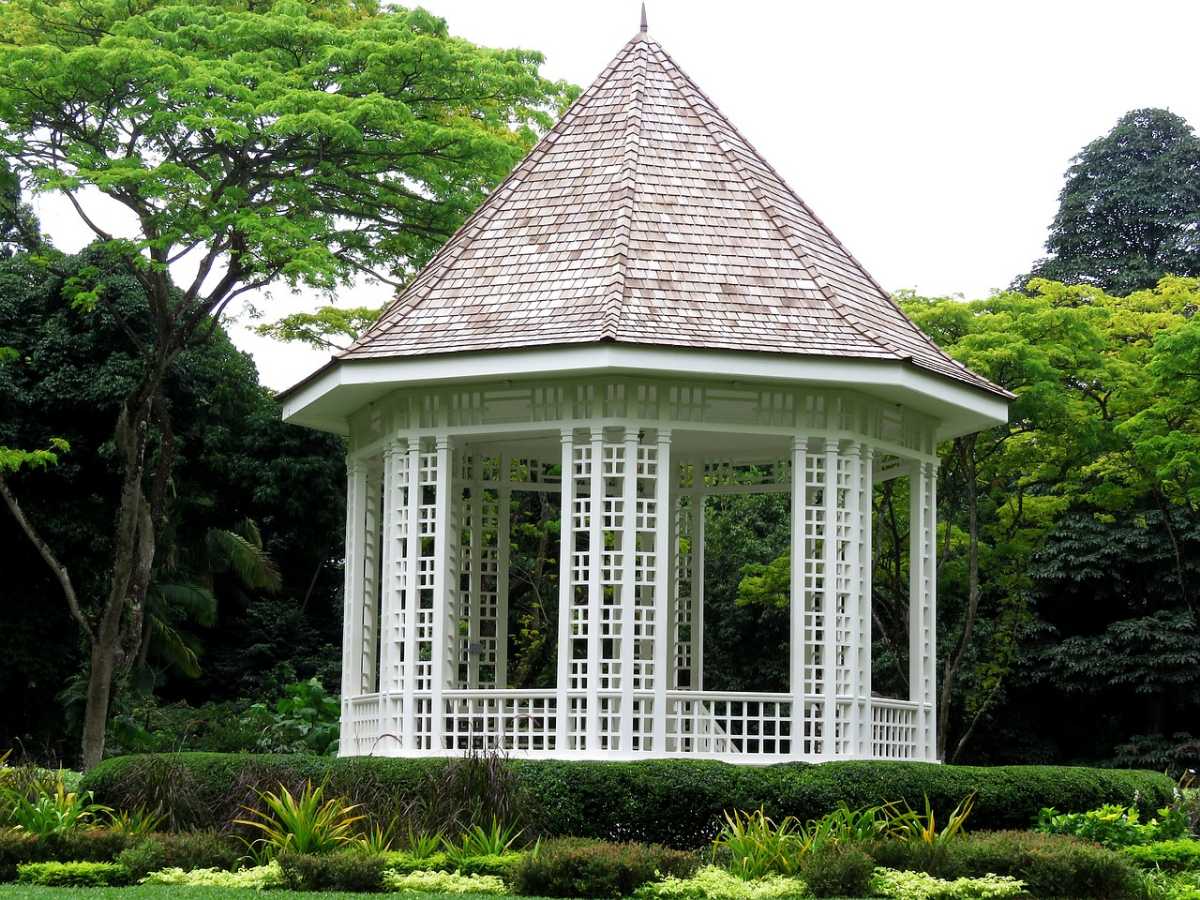 Bonsai Garden:
The ancient Japanese art of Bonsai, or dwarf trees, is on beautiful display at the Bonsai Garden, where 49 specimens of 21 plant types are shaped and pruned to intricate, aesthetic forms. Charmingly placed on stone columns, these miniature trees are a delight to behold!
Botany Centre:
The Botany Centre was built specifically around historic trees and Victorian buildings to commemorate the establishment of the Gardens. Now home to the Singapore Herbarium, the Library of Botany and Horticulture, and the Orchid Breeding and Micropropagation Laboratory, the Botany Centre is an important education and information centre for students and amateur botanists alike. This building also houses the Heritage Museum and CDL Gallery in addition to classrooms and a Green Pavilion.
Heritage Museum and CDL Gallery:
Located in Holttum Hall, the Botanic Gardens Heritage Museum houses important artefacts from Singapore's history, including artillery shell casings from the 21-Gun Salute for the late Mr Lee Kuan Yew - the country's founding Prime Minister, photographs, plant specimens, botanical paintings, rare books, and oral records of the founders of the Gardens. The CDL Green Gallery is a unique open space featuring temporary green exhibits. The eco-friendly zero-energy gallery is a unique innovation in the Gardens' conservation efforts, with hemp plaster, green roofs, and other energy-efficient features.
Sun Garden:
This gorgeous succulent garden is home to hundreds of cacti, euphorbia, palm, yucca, and agave species. The desert-like arid conditions of Sun Garden are meticulously maintained so that these drought-resistant species can thrive. This is a great place to learn about the unique adaptations of plants and trees in dry regions, and admire some nearby sculptures too. Lucky visitors can witness the bright, vivid flowers of these cacti blooming!
Swan Lake:
Formerly known as Main Lake, this iconic attraction is more than 150 years old, and the oldest ornamental water feature in the country. Home to numerous colourful fish, turtles, and bright aquatic birds, this lake gets its name from the gorgeous bronze sculpture of elegant swans poised to take flight across the calm waters. An island in the middle of the lake is home to Nibong palm trees, adding to the ethereal look.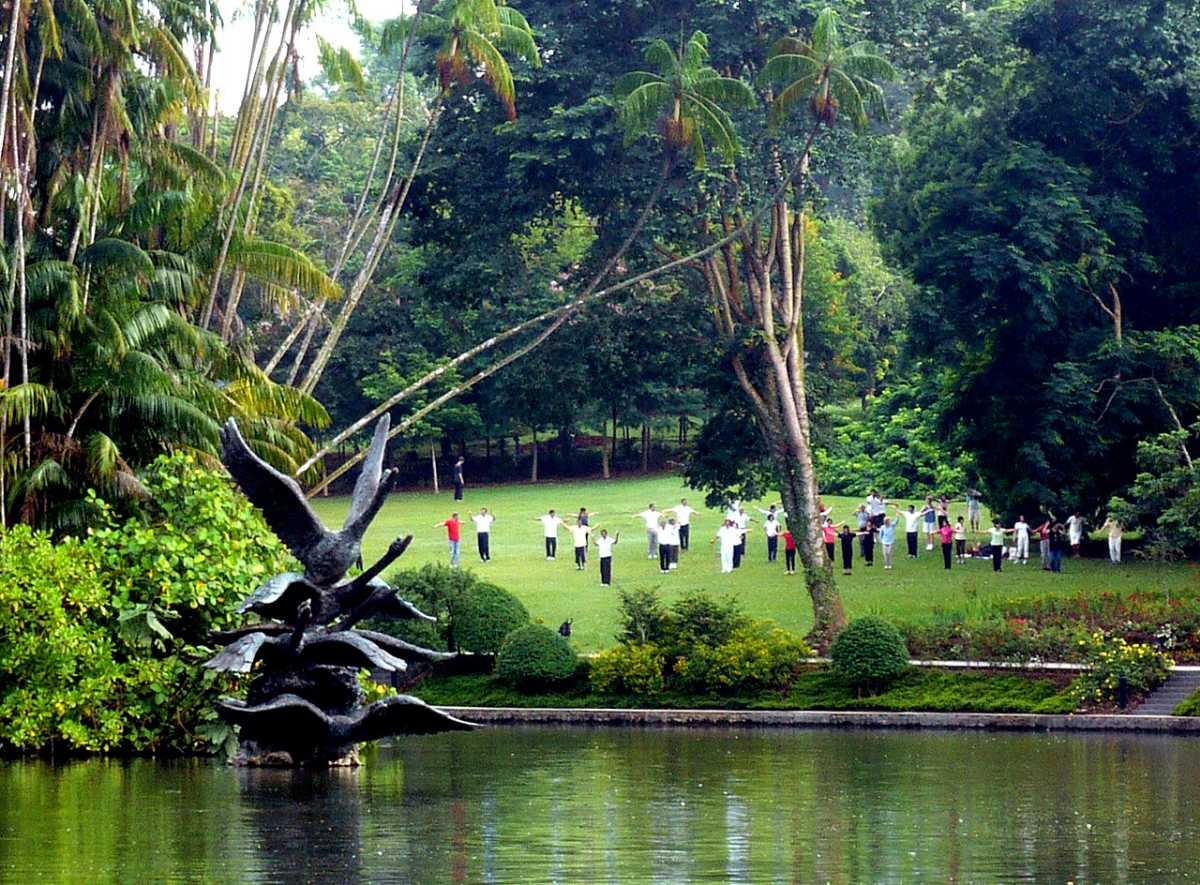 Vanda Miss Joaquim:
This brightly coloured, resilient orchid was named Singapore's National Flower in 1981, as a symbol of the country's indomitable spirit. Named after Agnes Joaquim, a prominent Singaporean horticulturist, this beautiful orchid is on display near Tanglin Entrance and at the National Orchid Garden.