Singapore
is home to 10 religions, out of which Buddhism, Hinduism, Islam and Christianity are the primary religions, while Zoroastrianism, Judaism, Sikhism, Jainism and others form the minority cluster. The Lion City is the ultimate melting pot, with the locals celebrating all festivals pompously, irrespective of the religion they follow. It does not have a state-regulated religion which the citizens are supposed to follow. Singaporeans are free to decide and follow any religion they like. Unlike other countries, this stands absolutely true.
| | |
| --- | --- |
| Religious Community | Population Percentage |
| Buddhism | 34% |
| Taoism | 10% |
| Christianity | 17% |
| Catholicism | 7% |
| Protestantism and other non-Catholic | 12% |
| Not religious | 19% |
| Islam | 14% |
| Hinduism | 5% |
| Other religions | 0.6% |
These are 5 of the main religions in Singapore.
1. Buddhism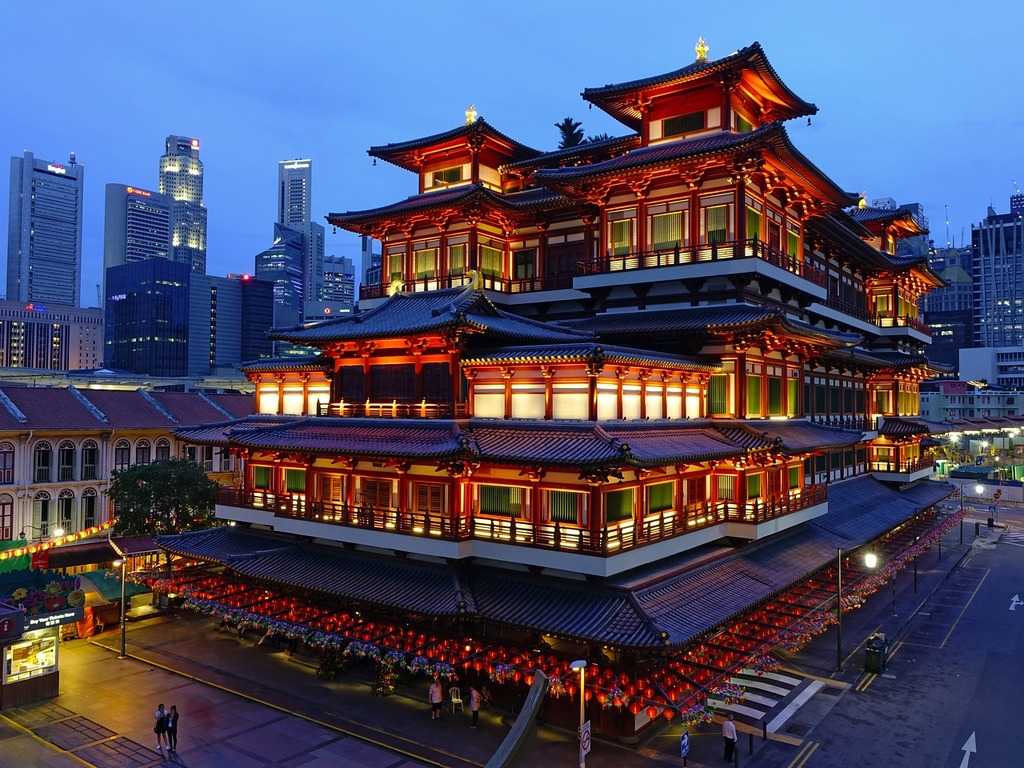 Buddhism is one of the main religions in Singapore with almost 3/5th of the population are Buddhists. The form of Buddhism most prevalent here is the Chinese Mahayana. So, unsurprisingly, the largest Mahayana Buddhist temple - Kong Meng San Phor Kar See Monastery - is also situated here. It attracts millions of tourists and locals annually and a large contributor to the tourism sector.
As Buddhism is very popular and quite followed here, there are a large number of stores and shops that sell articles related to it. There are various religious shops offering licence sticks, mats, Buddha statues and other tools to aid meditation. Apart from this organisation like The Metta Welfare and Tzu Chi and Kwan Im Welfare Society offer guidance in practising this religion. They operate via mobile clinics and are well spread throughout the country.
The religion is also overlooked by a special board called the Singapore Buddhist Federation. This board helps in making sure that the rights of the Buddhists are well preserved and keeps an eye on the major Buddhist temples and monasteries as well.
Famous Buddhist Monasteries in Singapore: Buddha Tooth Relic, Wat Ananda Metyrama, Lian Shan Lin Monastery
2. Taoism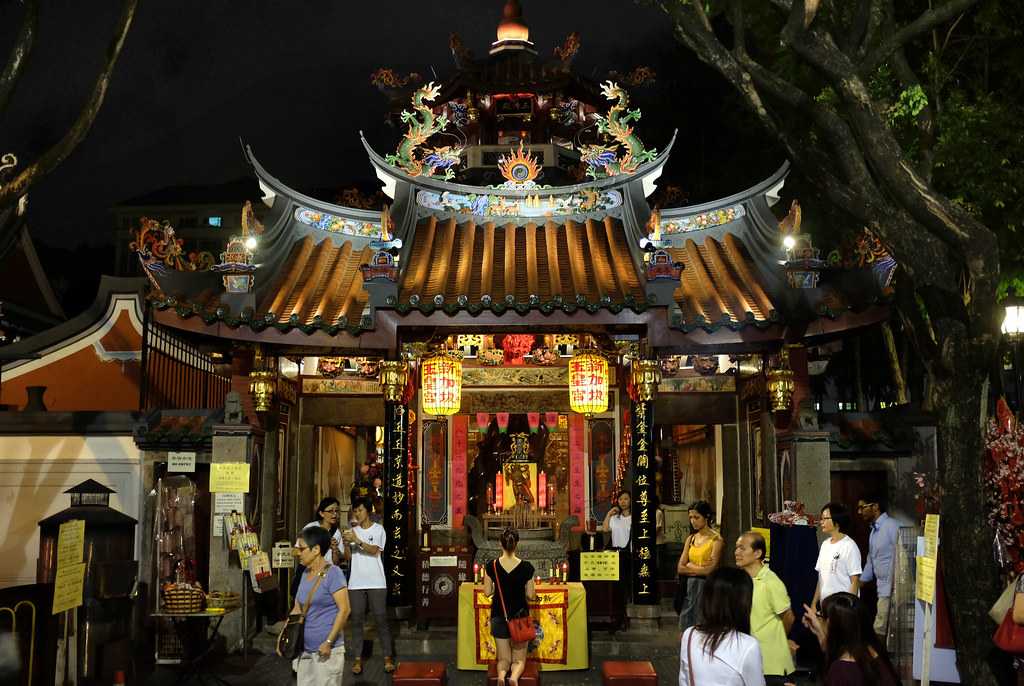 Taoism is another major religion in Singapore. Taoism was born out of the preaching of a very famous Chinese philosopher, Lao Tzu. According to him, the true way of leading life is by honouring our ancestors and being compassionate towards the earlier generations.
He was also a true believer of the concept of heaven and hell and claimed that those who are not respectful of nature's and their elders will inevitably end up in hell. Only those who walked the correct path would be eligible to enter heaven. He was also the propagator of the yin and yang theory.
Famous Taoist Temples in Singapore: Thian Hock Keng was built in the 1840s and is the oldest Taoist temples in the world. Other temples are Ang Chee Sia Ong Temple, Fuk Tak Chi Temple, Hong San See, Tan Si Chong Su, Tou Mu Kung Temple, Yueh Hai Ching Temple
3. Islam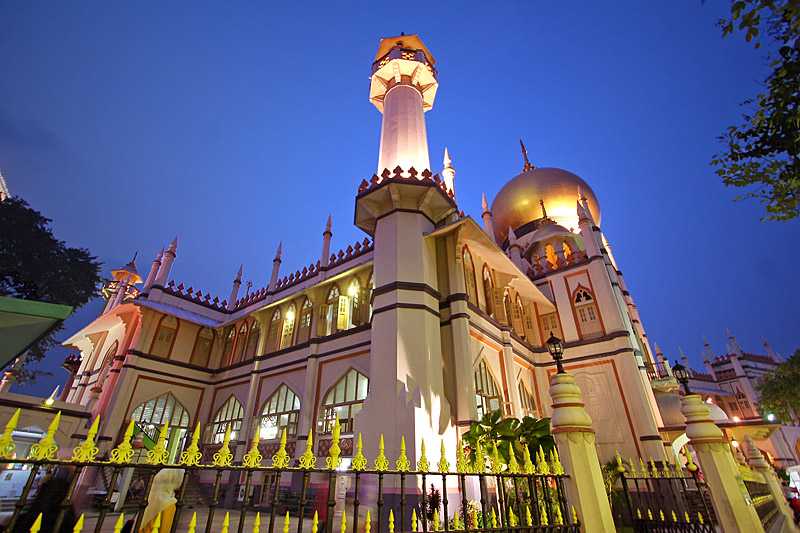 The religion is Islam is not a very prominent religion in Singapore. Although you will still find a lot of Muslims here. Only a tiny percentage of people, roughly 16 per cent are followers of this religion
The Majlis Ugama Islam Singapore or MUIS is the primary body responsible for protecting and improvising on the social, cultural and religious needs of the Muslims of Singapore. They also take care of the mosques and other monuments around the country. They are also very involved in organising a yearly pilgrimage to Mecca. One of the most prominent figures of the Islamic world is Mr Yusof Bin Ishak. He is also widely recognised as the first President of Singapore has a portrait of him imprinted on all the currency notes valid here.
Famous Mosques in Singapore: Masjid Sultan, Masjid Abdul Gafoor, Masjid Al-Islah, Masjid Assyafaah, Masjid Hajjah Fatimah, Masjid Maarof, Masjid Al-Ansar
4. Hinduism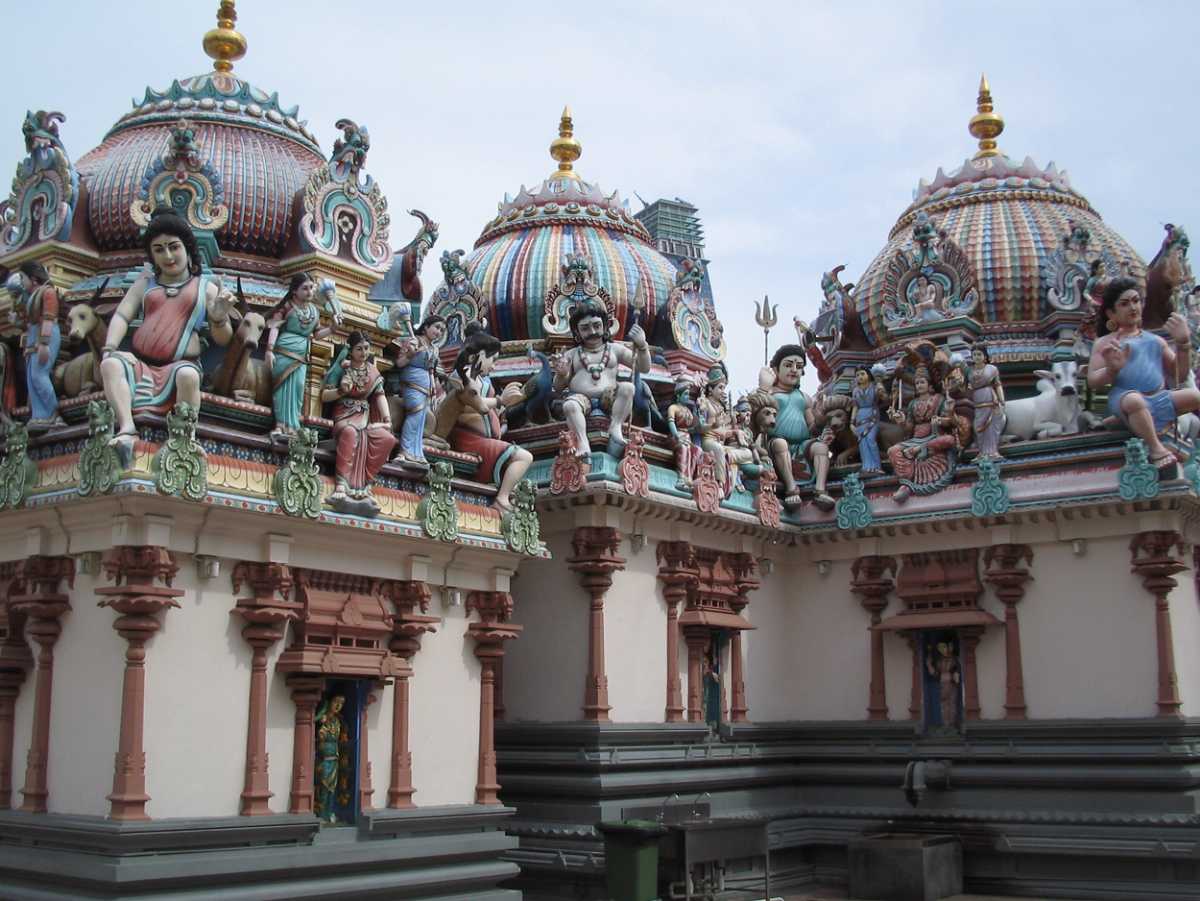 Hinduism is considered to be one of the earliest religions to have been discovered in the world. Eminent deities worshipped by the Hindus in the world and Singapore alike include Ganesha, Lakshmi, Parvati, Rama, Durga, Krishna and Hanuman to name a few. Hindus occupy more than 37% of the entire population making Hinduism the second most prominent religion in Singapore.
The oldest Hindu temple also is known by the name of Mariamman Temple is located here. Local Hindus and people from all over the world come to Singapore to visit this temple. It attracts millions of tourists annually and very famous among the Singaporeans. There are a total of 30 Hindu temples in Singapore. All these temples, as well as the social-cultural and religious rights, are protected and managed by the Hindu Advisory Board and Hindu Endowments Board.
Famous Hindu Temples in Singapore: Sri Mariamman Temple, Sri Veeramakaliamman Temple, Sri Srinivasa Perumal Temple, Sri Thendayuthapani Temple, Sri Senpaga Vinayagar Temple, Sri Sivan Temple, Sree Maha Mariamman Temple
5. Christianity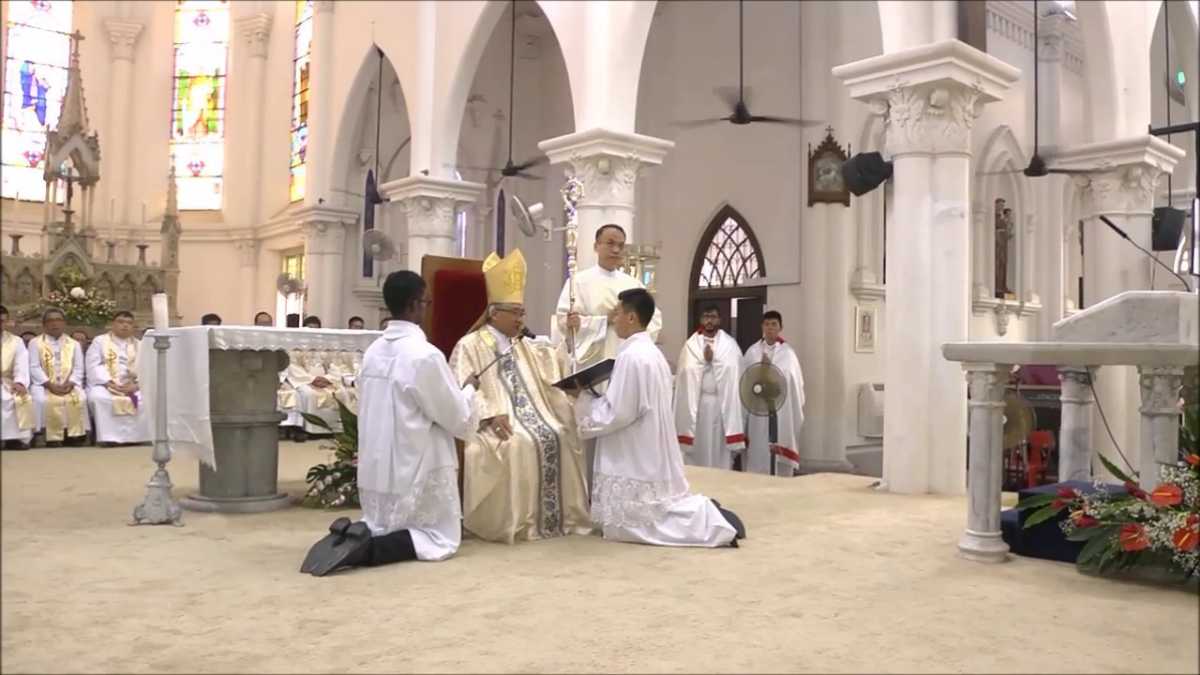 The oldest Christian Church also known as the
Armenian Church
is situated here. It was built in the 1830s and is quite popular amongst Christians all over the world. It is flanked by millions of people from all over the world and Singapore alike.
Just like Hinduism, Christianity also has a few sects such as Protestants and Catholic. Churches catering to both these sects are located here. There are around 30 Catholic churches spread across the country and as many or more Protestant churches as well.
Famous Churches in Singapore: St. Andrew's Cathedral, St Joseph's Church, Church of St. Teresa, Church of the Nativity of the Blessed Virgin Mary, Cathedral of the Good Shepherd, Church of St. Alphonsus, Our Lady of Lourdes,
Religious Festivals in Singapore
What happens when you have a mixed bag of religions and culture come together? You get Singapore! With 5 very prominent religions in Singapore, the religious traditions and festivals are quadrupled. With festivals happening everywhere, here's a list of the most auspicious religious
festivals in Singapore
that you keep a keen eye out for when you visit the city.
1. Hari Raya Haji - August 10th - August 11th 2019
2. Hari Raya Puasa - June 4th - June 5th 2020
3. Deepavali - October 27th 2019
4. Christmas - December 25th 2019
5. Lunar New Year - January 25th - January 26th 2020
Non-Religious community of Singapore
The non-religious community of Singapore is just as diverse as the religious community, constituting about 18.5% of the population of Singapore. They form ethnic groups and identify themselves as atheists, agnostics, free thinkers, humanists, sceptics, etc. Some of them are theists as well, practising the rituals but denying the affiliation to any religion. It is interesting to note that the community is expanding massively and the gatherings of the non-religious community are getting mainstream. One such famous Meetup is the Singapore Humanism Meetup consisting of over 400 secular humanists. Groups like Humanist Group are gaining popularity and being gazetted as a society on a national level. Also, these groups link to other non-religious groups in Southeast Asia.
Tips to Visit Places of Worship in Singapore
Photography: Photography is restricted in most places of worship in Singapore because it is considered disrespectful. Before taking a snap, it is advisable to check whether it is permitted or not.
Dress code: Wearing appropriate clothes to places of worship is important. It is an unspoken rule and must be followed because it shows courtesy.
Shoes: In temples, monasteries and mosques, remove footwear before entering.
Mobile phones: Turn off the mobile phones or put them on silent mode to avoid causing any disturbance to the peaceful atmosphere.
Lower voice: One must lower their voices while conversing with people around and avoid unnecessary conversations because it disrupts the peace.
We hope this article helped you increase your understanding of the diverse religions in Singapore. So next time you visit the Lion City, make sure to visit all these religious places a visit!