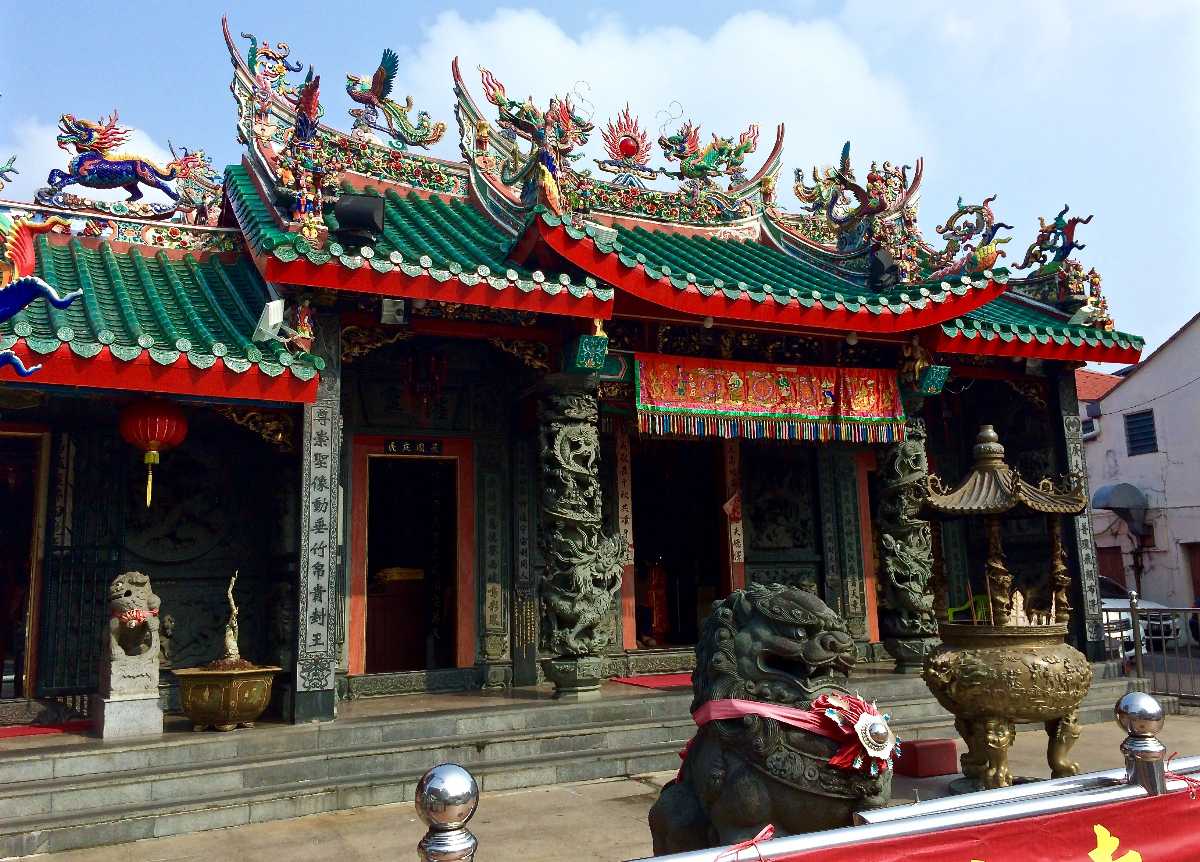 The entrance hall of Hong San See has granite plaques that date back to the 1860s, commemorating the donors of that time while modern plaques commemorate recent donors. Either side of the main entrance has engraved verses, glorifying the site's former excellent view and its affluent neighbourhood. The temple has four carved granite columns. At the entrance are also six-sided columns with entwined dragons and figures of eight immortal lords. A little ahead of the entrance are two columns with carvings of peony flowers, magpies and phoenixes.
The main hall consists of six solid timber columns that rest on carved granite bases. The black column has versus written by a Singaporean calligraphist, Pan Shou. A school had been using two of the temple's halls as classrooms since 1915-1925. The main doors of Chinese temples are shown more prominence. Hong San See's main door is made out of double-leafed timber and has paintings of phoenixes on it. This door is usually barred except on significant occasions. The eaves and roof ridges of the temple have Chien Nien ornamentation and plaster relief work over them.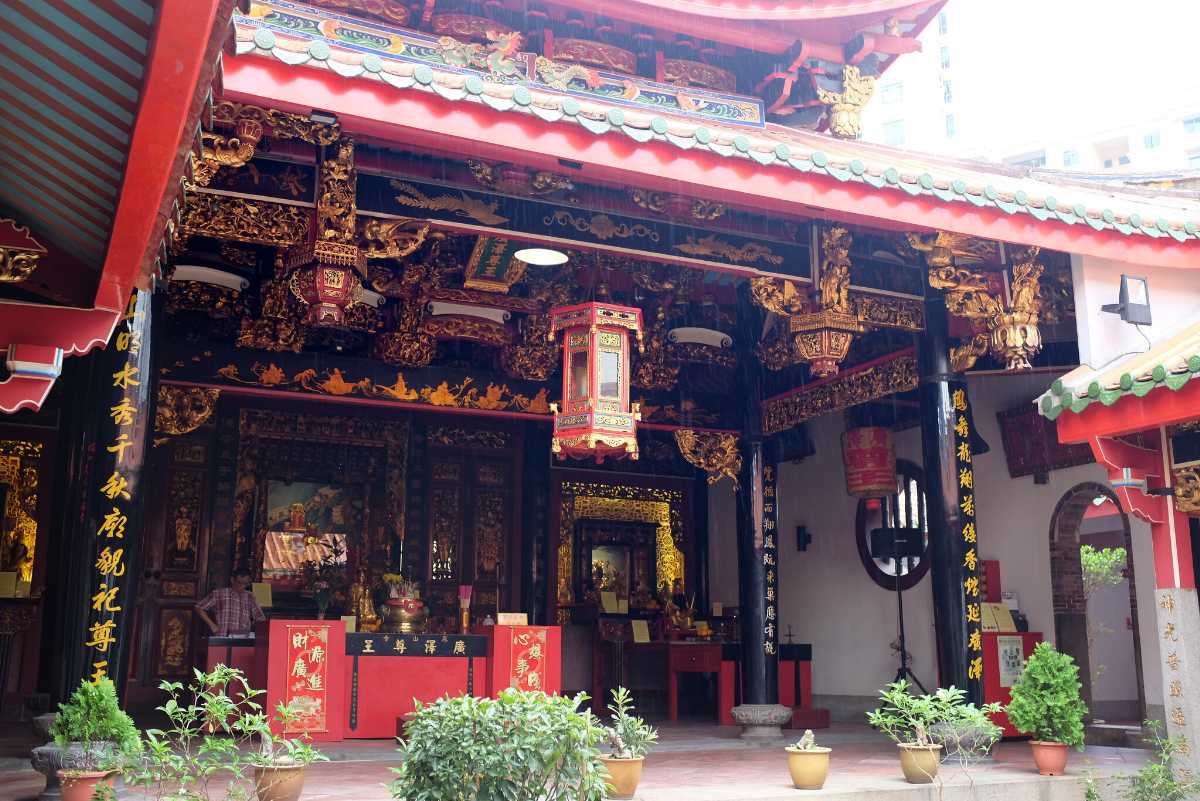 Traditional Southern Chinese art of creating flowers, figures, leaves and other images with tiny pieces of vibrant porcelain is called Chien Nien. Exposed structural elements are another significant feature of traditional Chinese architecture. The walls of the Chinese temples do not support the roof but the columns which rest on the beams. Ingenious carpentry is manifested through the exposed structures. Two prancing dragons and a blazing pearl are designed in the centre of the roof ridge.