The original architect of this monastery is not known but the structure itself is believed to be a replica of Xi Chan Si, a Buddhist temple located at Fuzhou in Fujian province. The entire temple includes several monastic halls that are ornamental and adorned with statues of Lord Buddha is different postures. The ones worth a visit include:-
Mahavira Hall
This hall can be found occupying the middle axis of the structure in the North-South direction. The most ornamental hall within the monastery, the main draw here is the distinct statues of Lord Buddha, sitting cross-legged, depicting the three worlds. The ceiling is divided into three different canopies over the Buddha figures that are carved most intricately to form the ZaoJing. The Hall remains standing with the support of 26 pillars with some of them reaching up to the height of 10 metres. The architecture of this hall is a unique combination of Fuzhou & Quanzhou styles. At the rear of the Hall is a white statue made of Jade representing Avalokiteśvara Bodhisattva brought from Myanmar and placed in Mahavira Hall in 1903. It is a Goddess of mercy and saves all human beings from dangers. This has the devout Buddhists pray to the figurine during times of stress and unhappiness.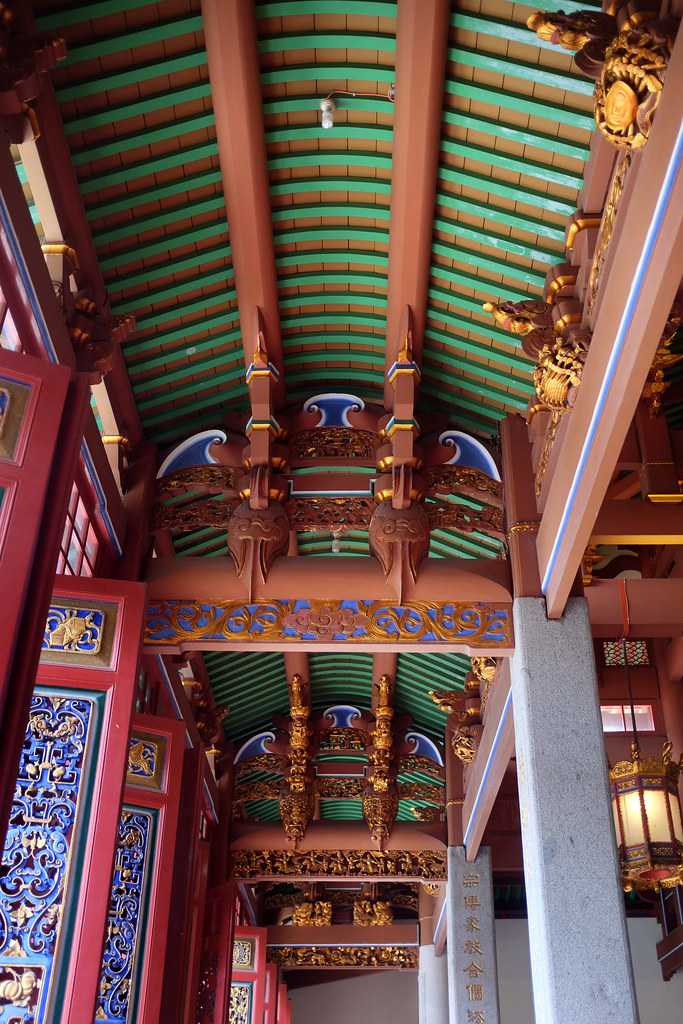 Hall of the Celestial Kings
Constructed in 1905, this Hall has the statue of Maitreya Bodhisattva displayed centrally with a pair of Celestial Kings occupying each side of the statue. The statue of Skanda Bodhisattva is found behind facing the Mahavira Hall. The entire hall is tall and features an ornate ceiling that is supported by decorative pillars. The carvings are mainly of dragons with the lofty beams created with the age-old wooden framing system that confers to the Zhangzhou style of traditional architecture. The four celestial Kings hold different objects in their hand and are placed on either side of the Hall as protective forces. According to the Chinese tradition, the four Kings promise peace, fortune and happiness for the people.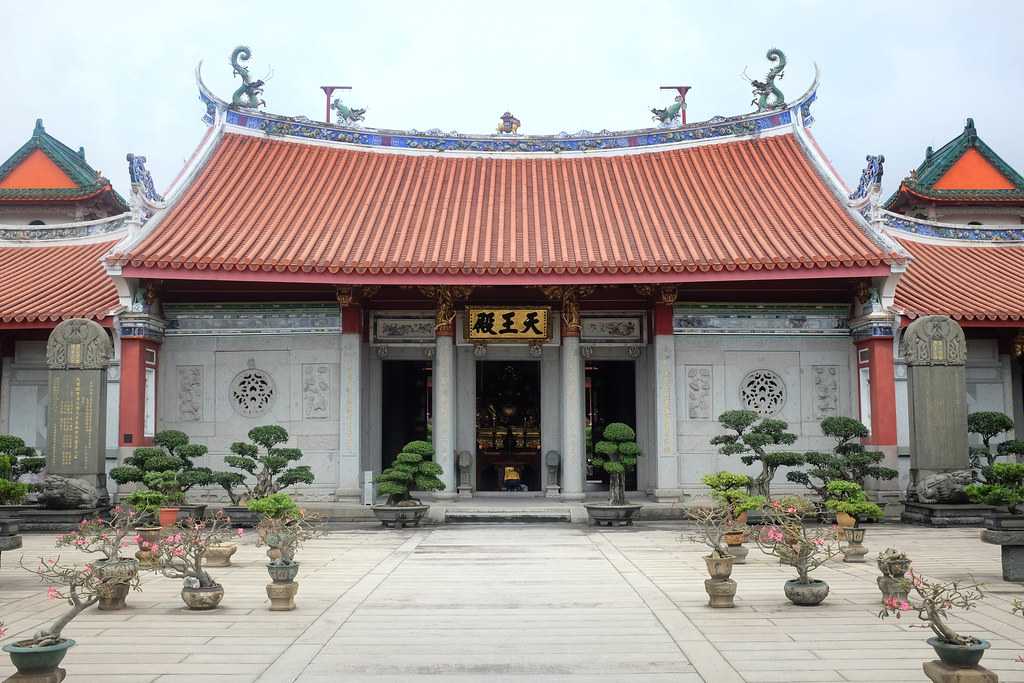 Guan Yin Dian
This Hall is found to the far eastern end of Siong Lim temple. The statue of Guan Yin Pu Sa, also known as Avalokiteśvara Bodhisattva, is found in the centre of the hall. The statue is 11.2 metres tall and contains a thousand hands and thousand eyes. The walls above and on the sides of the statue contain 3000 different copper figurines of Avalokiteśvara Bodhisattva albeit in a seated posture with the countenance revealing a calm and dignified manner.